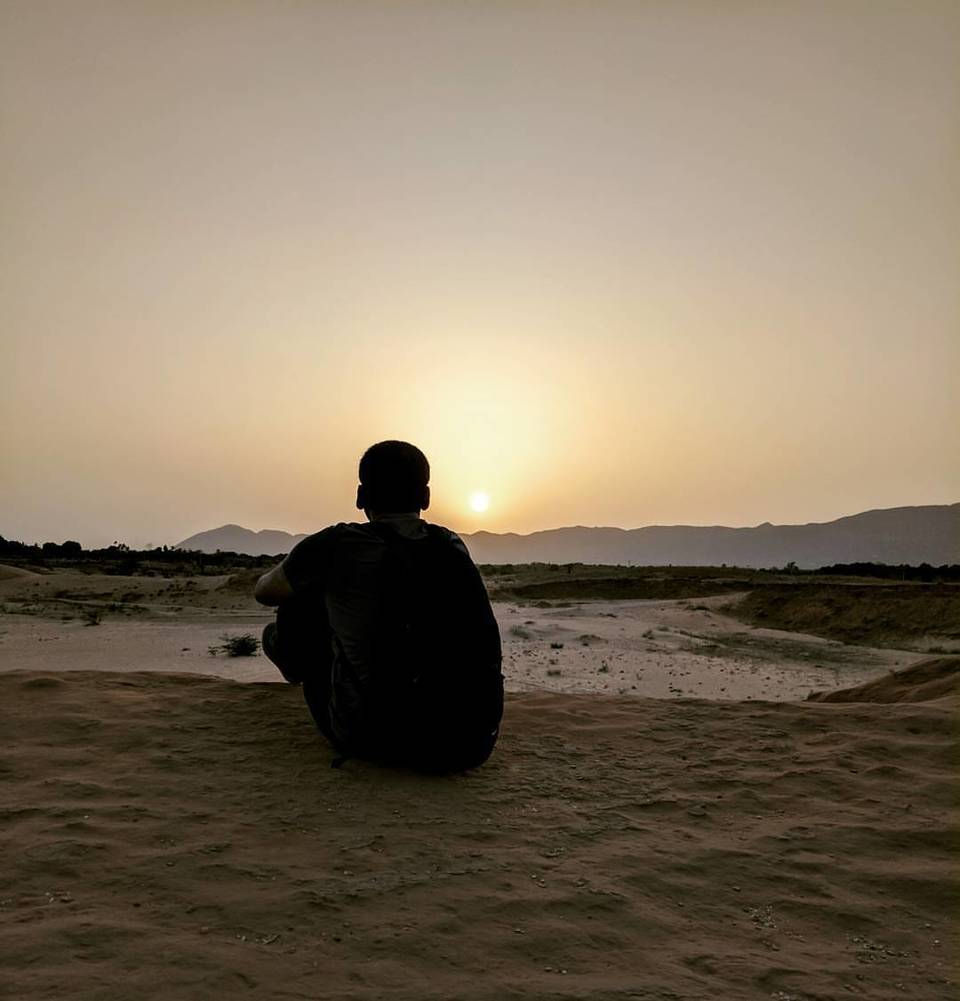 Pushkar, one of the most ancient cities in India, has turned into one of the most sought after travel destinations in India. Travelers flock to this small town nestled in the Aravali Range in Rajasthan in the peak season(October to March) to explore the culture and the range of activities that are available.
I explored this town as a 2-day getaway from Jaipur. Here are the complete details of my trip.
How to get to Pushkar?
The best way to reach Pushkar is from Jaipur. Buses run regularly from Jaipur everyday and it takes about 3-3.5 hours to reach Pushkar bus stand.
If you do decide to take the bus, you'll have to take a bus from Jaipur to Ajmer(costs about 300 Rs.) and then take a bus or an auto rickshaw to take you to Pushkar(auto will cost about 300 Rs from Ajmer to Pushkar while bus will charge you approx. 50 Rs.).
A more convenient, though costly, way to get to Pushkar is to simply rent a car straight from Jaipur to Pushkar(Standard rates between Rs. 2000-Rs 2500). If you are going in a group, this would be the best way to reach. I took the bus as i was traveling solo.
Where to stay?
There are numerous budget hotels and hostels to choose from. I stayed at Zostel Pushkar which turned out to be one of the best stays ever! The ambiance and staff of the hostel are amazing. They organize interesting daily activities/treks in Pushkar. You also get to meet and interact with travelers from all various backgrounds. I highly recommend staying at this hostel(easy on the pockets as well).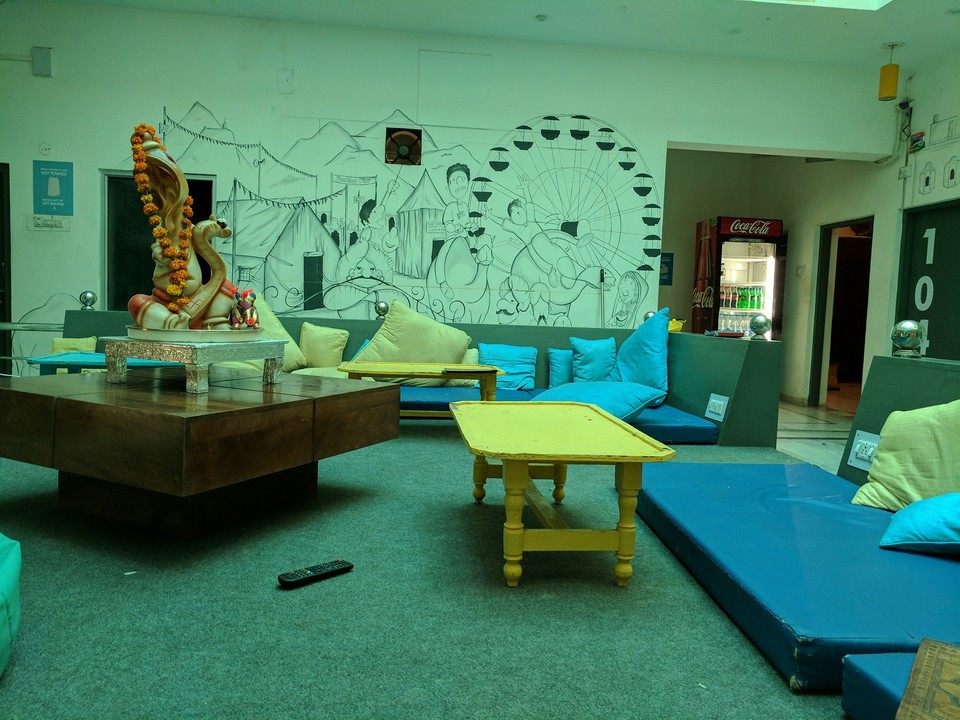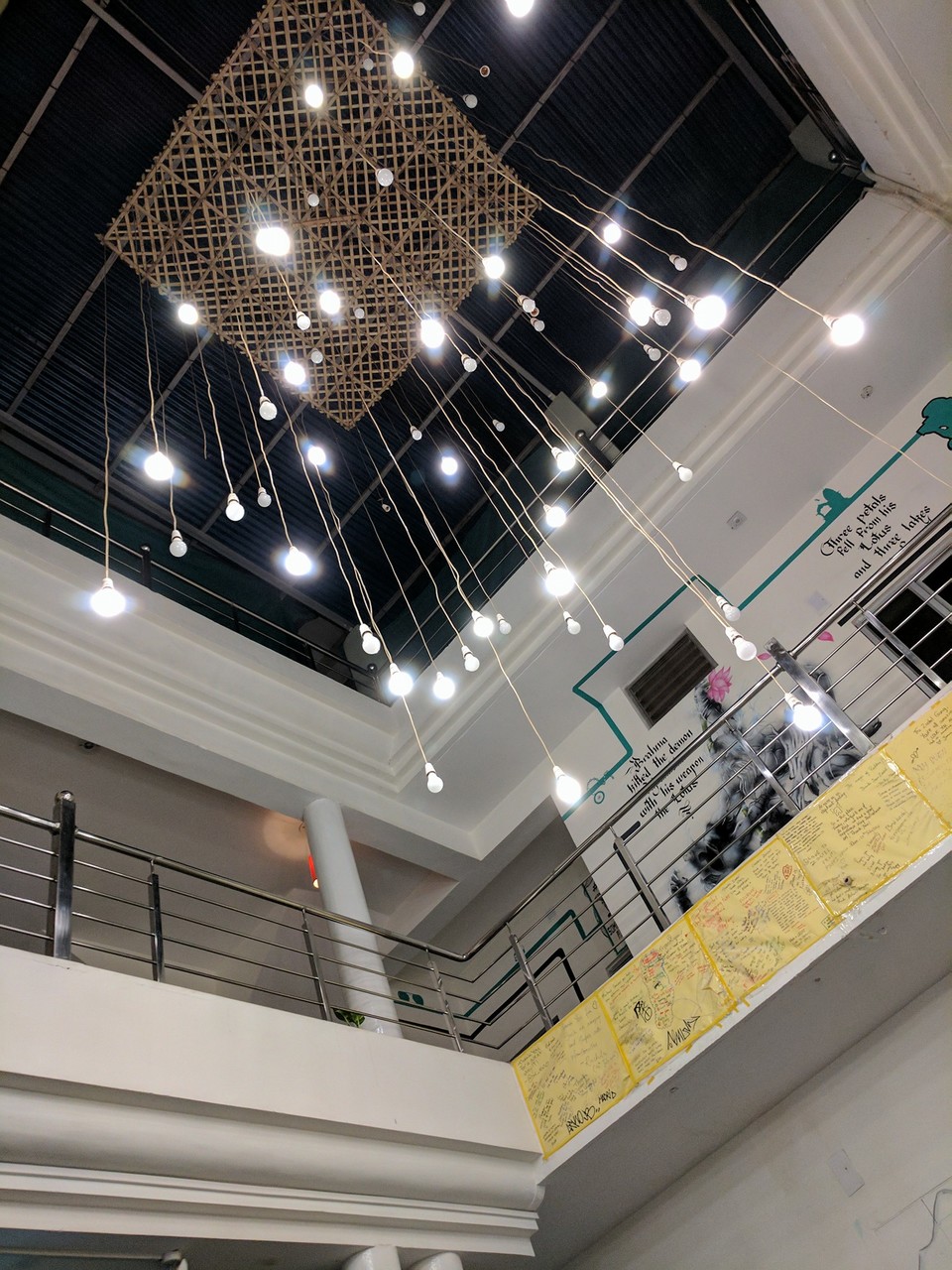 Things to do
I arrived at Zostel around 4 PM in the evening. After checking in, i immediately head out to Savitri Temple. Now, the temple is situated on top of a hill and there are about 1000 steps to reach to the top! It took me 20 minutes to reach to the base of the stairs from my hostel and another 40-45 minutes to hike up to the temple.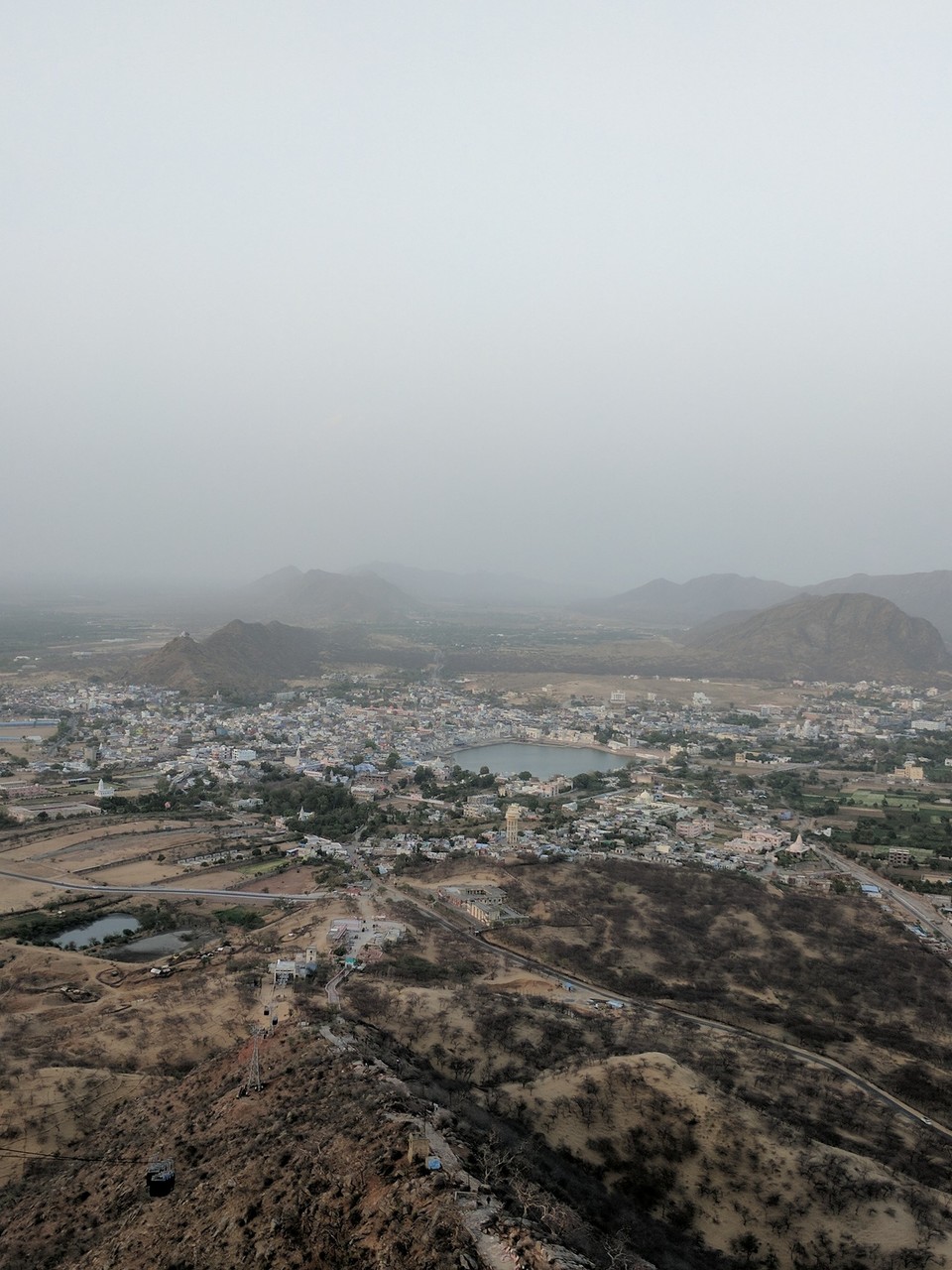 The views you get from the top make this hike totally worth it. Make sure you reach there to catch the sunset(Around 7 PM. Make sure to check sunset time online and plan accordingly) from the top of the hill.
Post that, i went to explore Pushkar Market(called Choti Basti). You will find a lot of local shops selling unique items. Great place for bargainers!
After a couple of hours exploring, i head out for dinner at Funky Monkey Cafe near my Zostel. Their clay-oven pizzas are really delicious and the cafe has an excellent ambiance!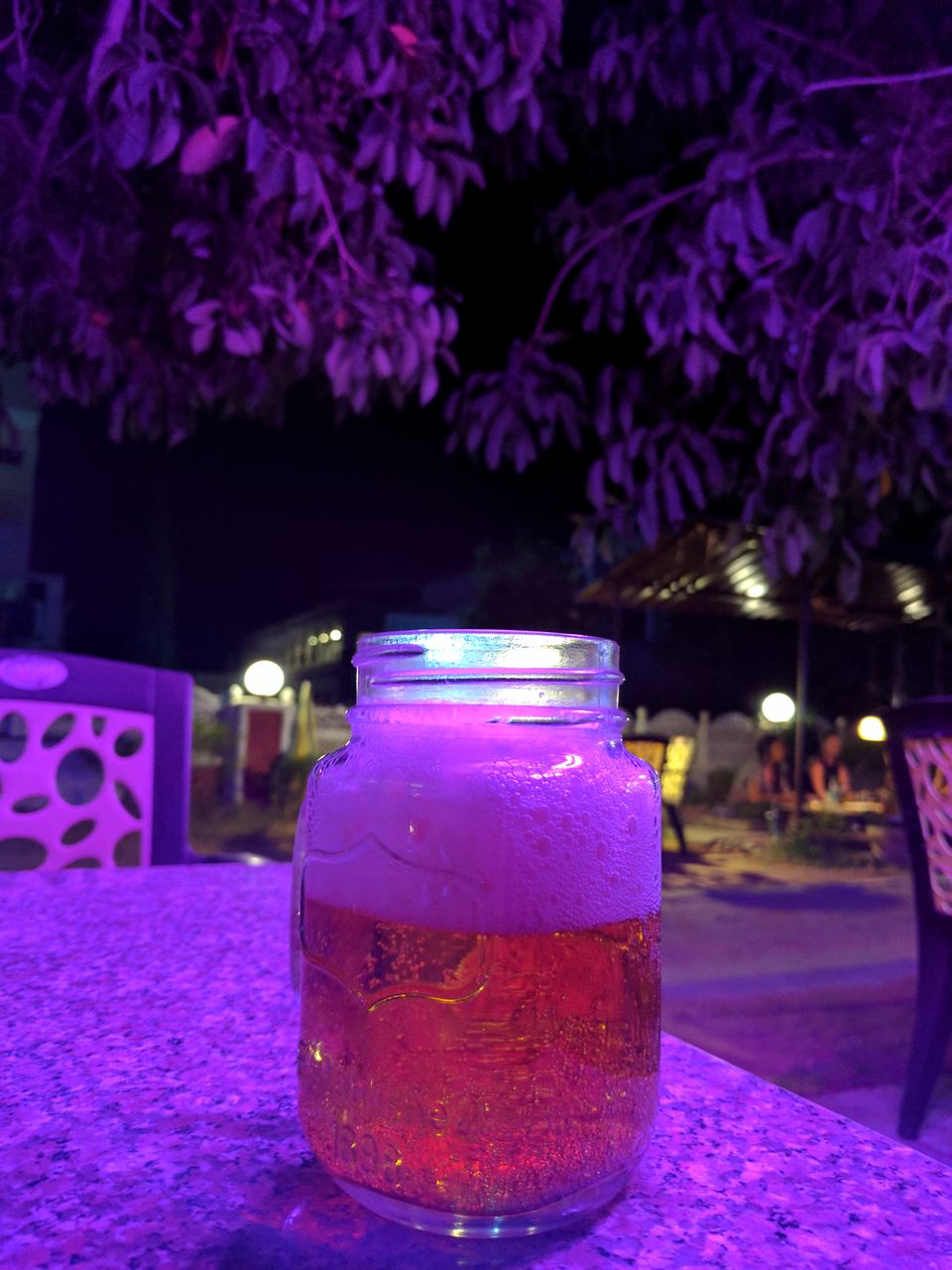 A visit to Pushkar is incomplete for the foodie in you if you haven't tried the special lassi that most cafes here have!
The next day, you can set out to Ajmer in the morning to the Ajmer Dargah(reach before 9 AM to witness the prayers). After returning to Pushkar in the afternoon, i head out to explore Pushkar Lake. This lake is surrounded by around 500 temples and is a great place to just sit and enjoy the peaceful settings. There are many people who try to talk you into doing a puja and donate to the temple trust there so be careful!(I am not religious but went for the puja and it turned out to be hilarious :P ).
Post that, i went for a camel sunset safari. There are a lot of tour operators providing this safari. I chose Hotel Anandam which wa
s near my hostel(Charges approx. Rs 500 for the 2 hour safari and guide). The sunset views in the desert area were incredible! It's really peaceful to sit there and look at it go down!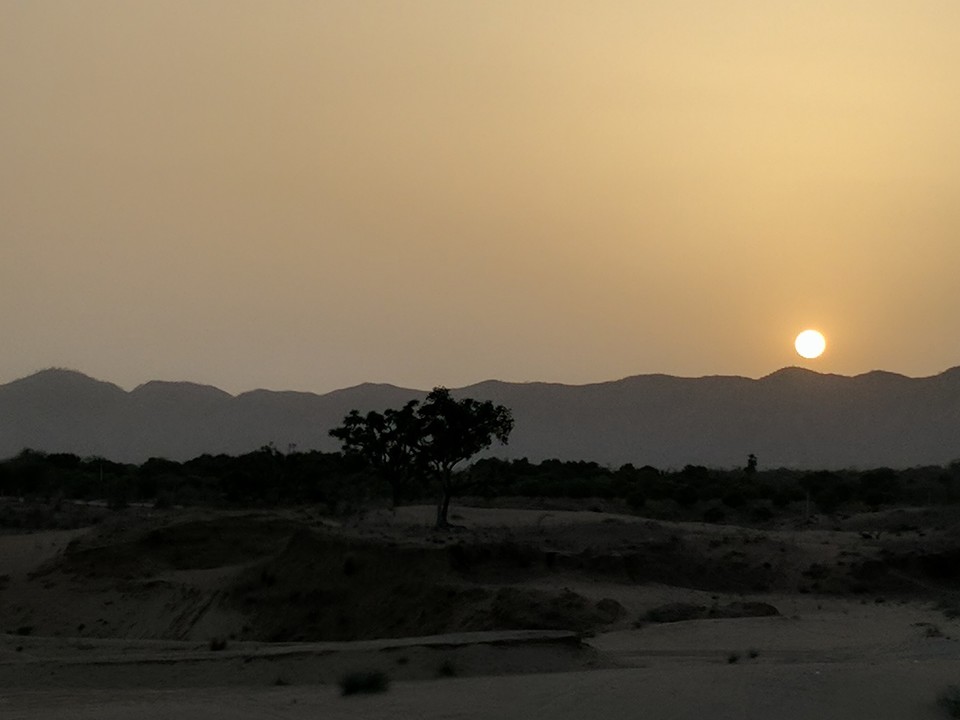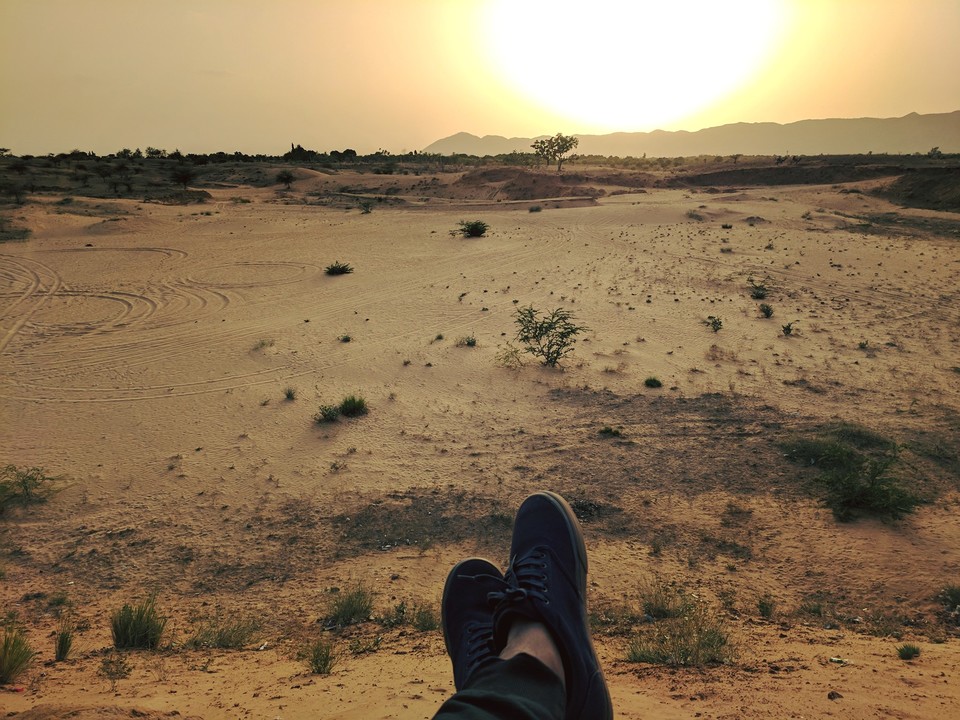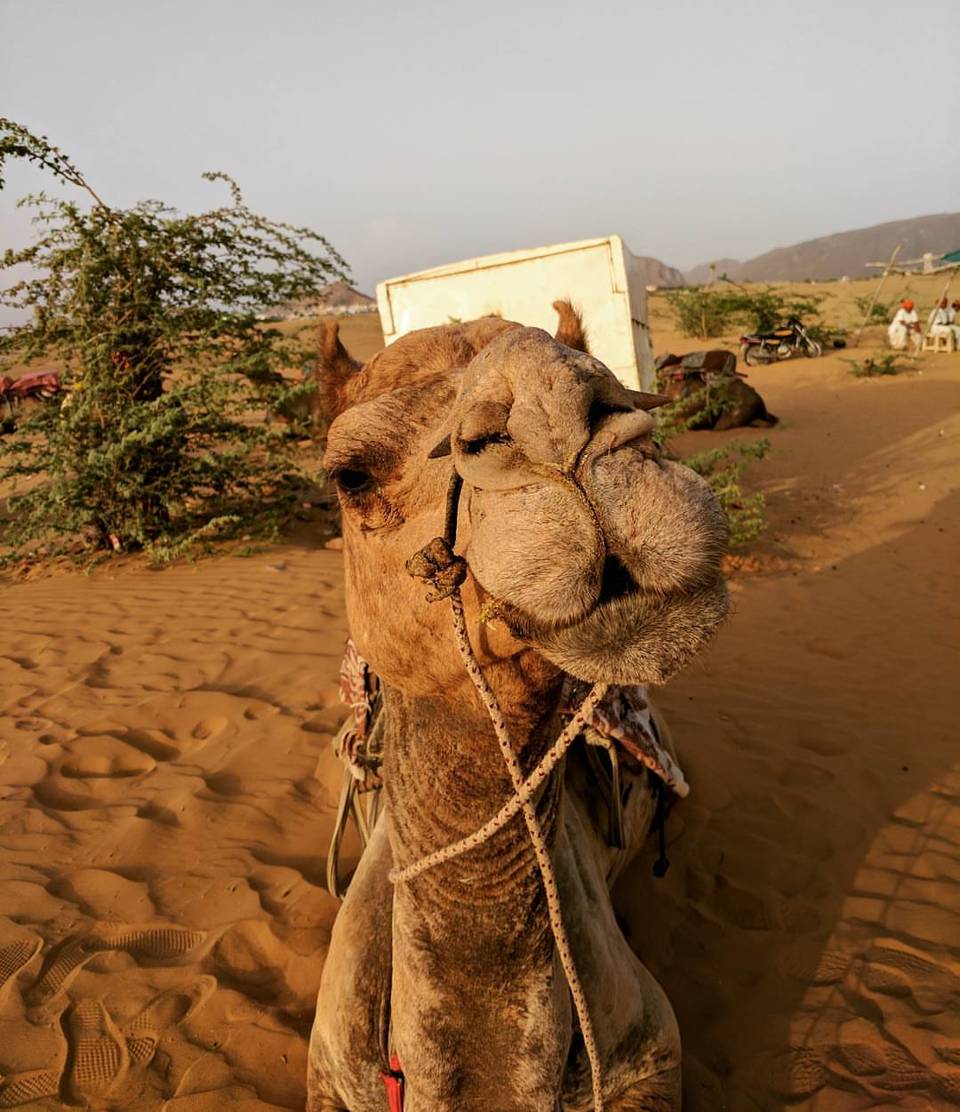 For the final night in Pushkar, i head out to Pink Floyd Cafe in Pushkar Market. It is a visual treat for Pink Floyd fans and the rooftop restaurant is a great place to relax and have a dinner with Pink Floyd music in the background!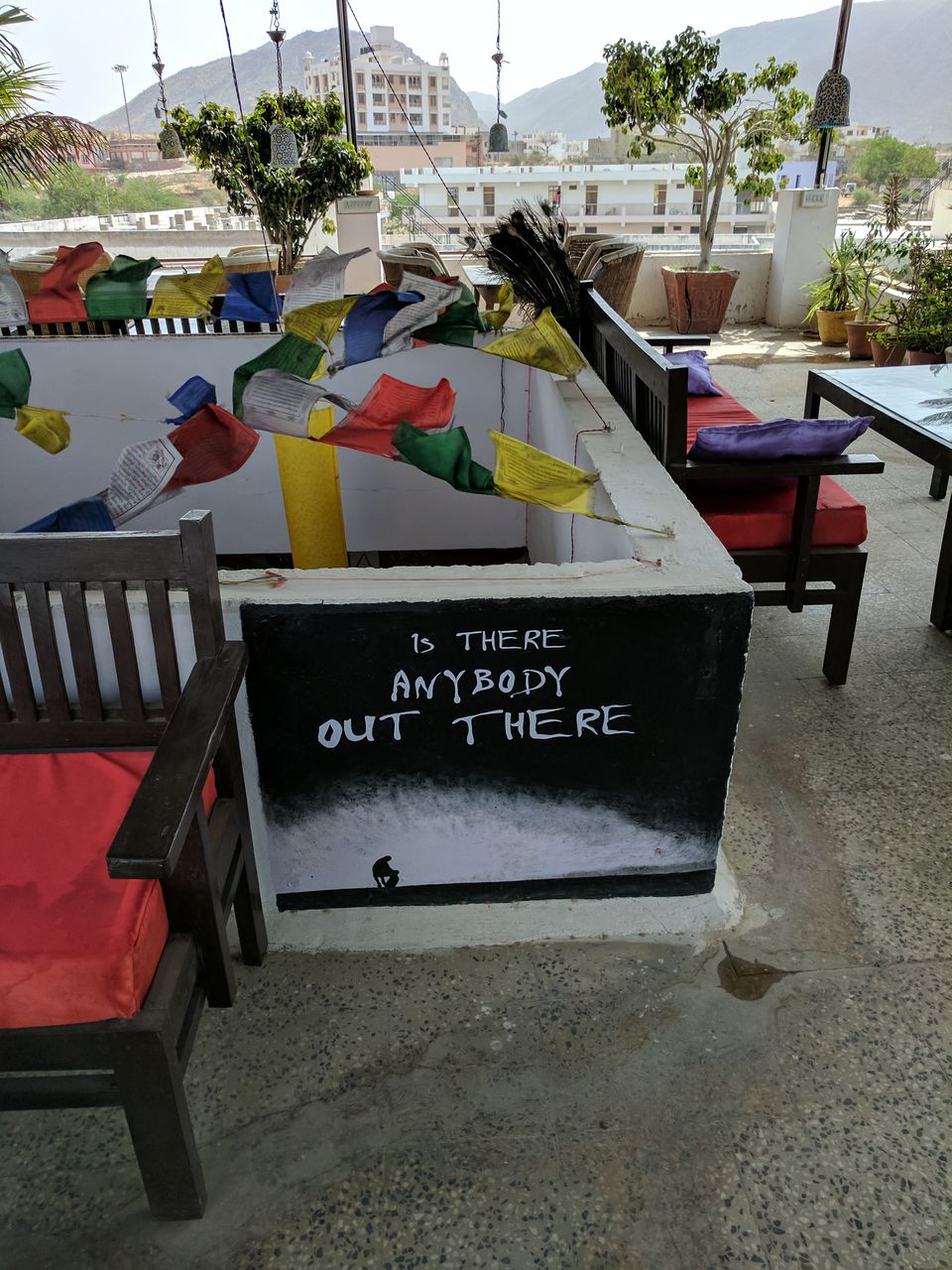 Other things to do in Pushkar include Sunset Cafe, a visit to Brahma Temple for the evening aarti and exploring other temples as well(there are a lot).
Getaway from Jaipur
That was the end of my time at Pushkar. It is a unique and off-beat getaway for people looking to escape the commercial tourist places of Jaipur!