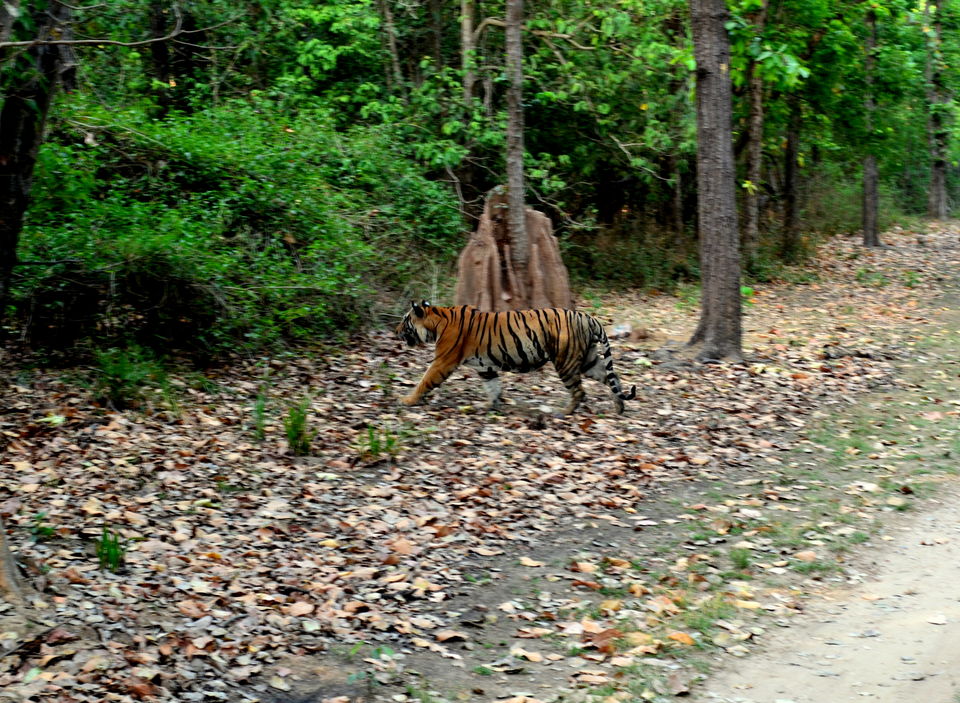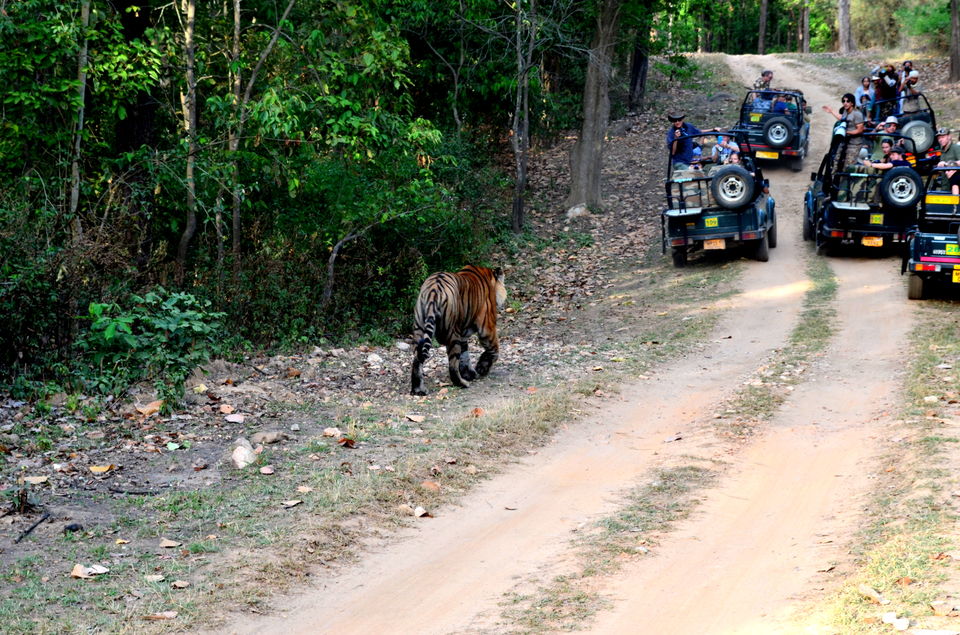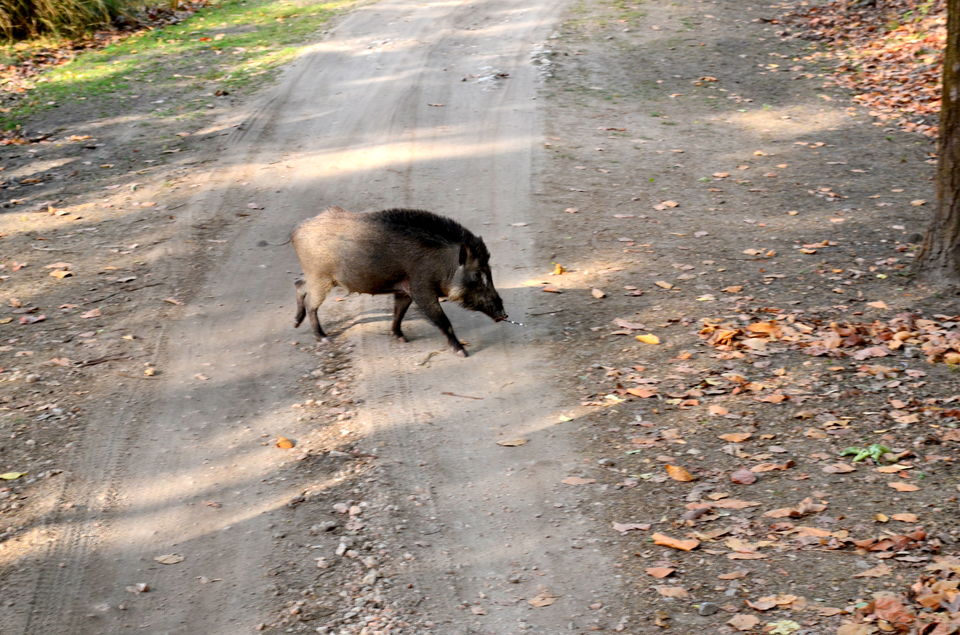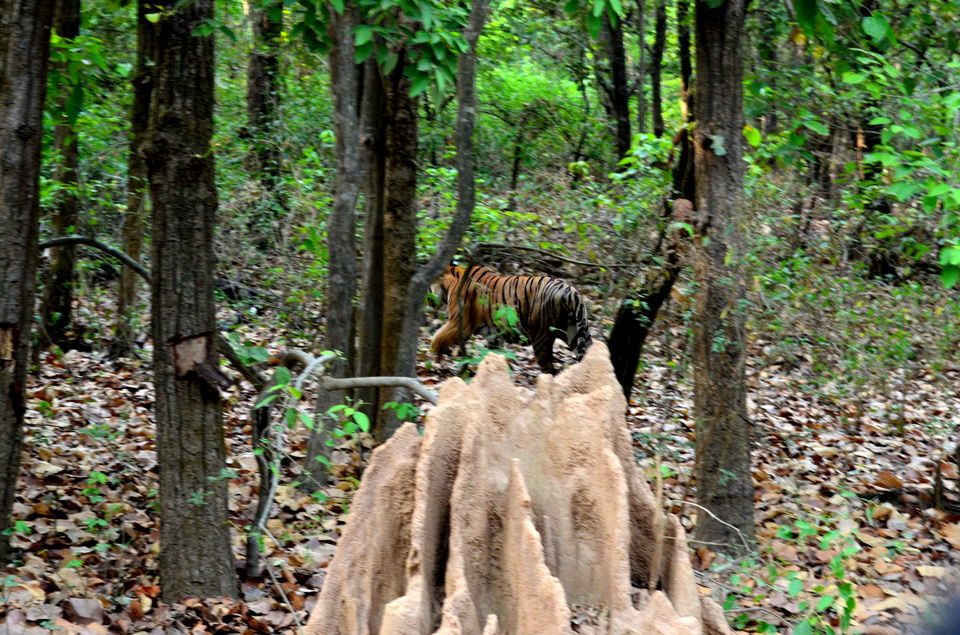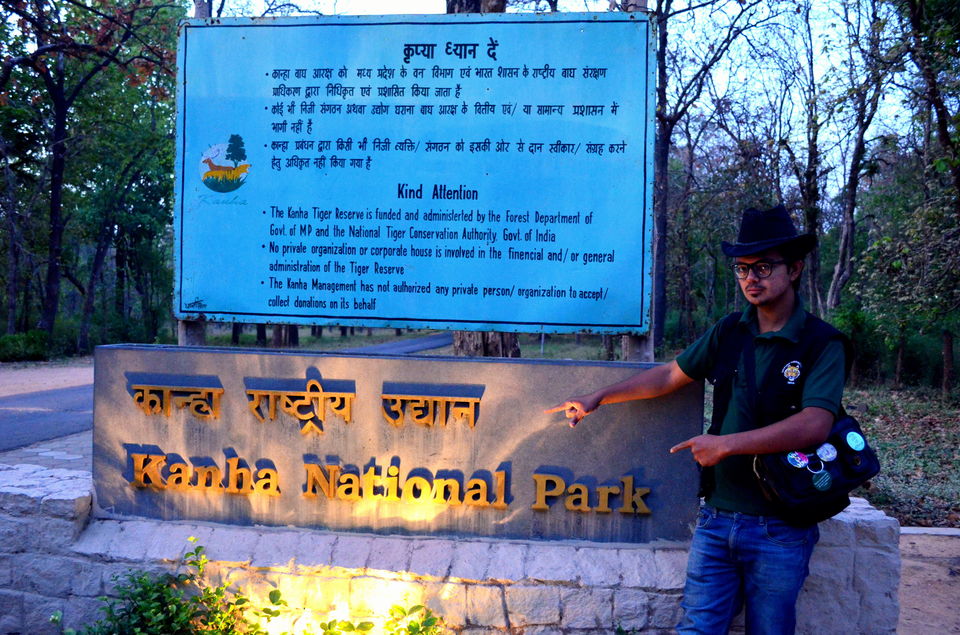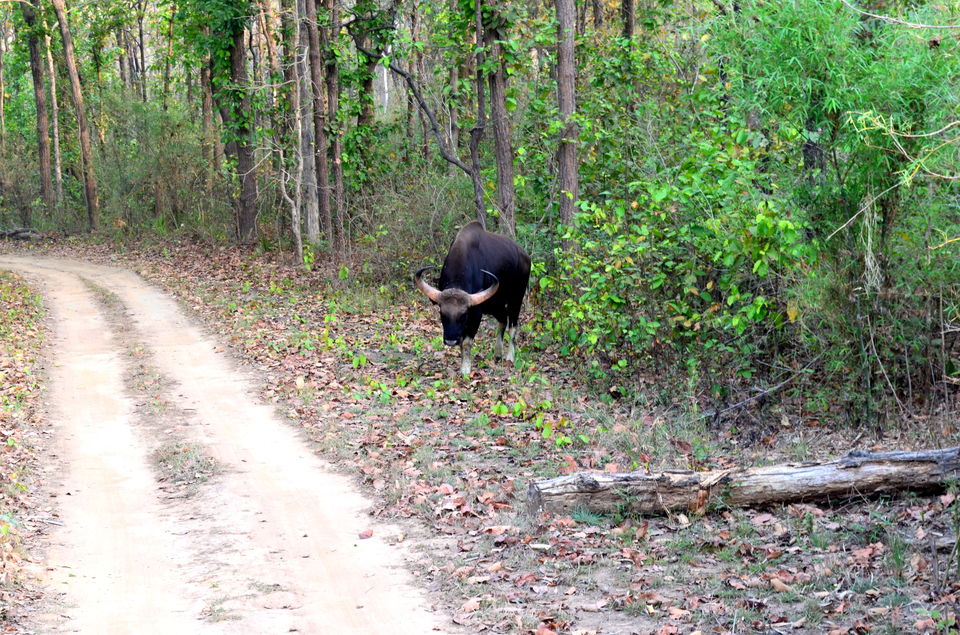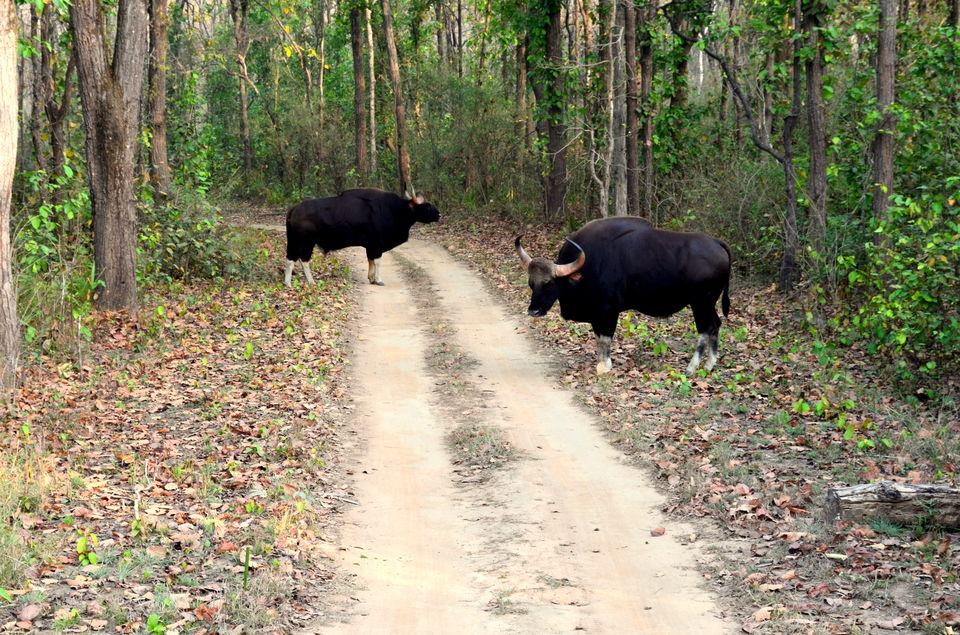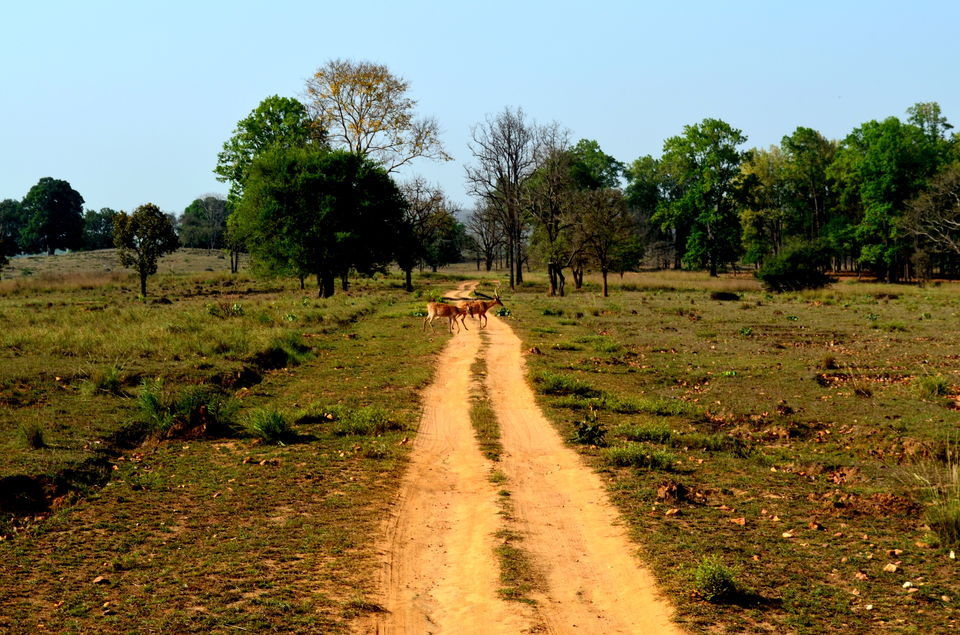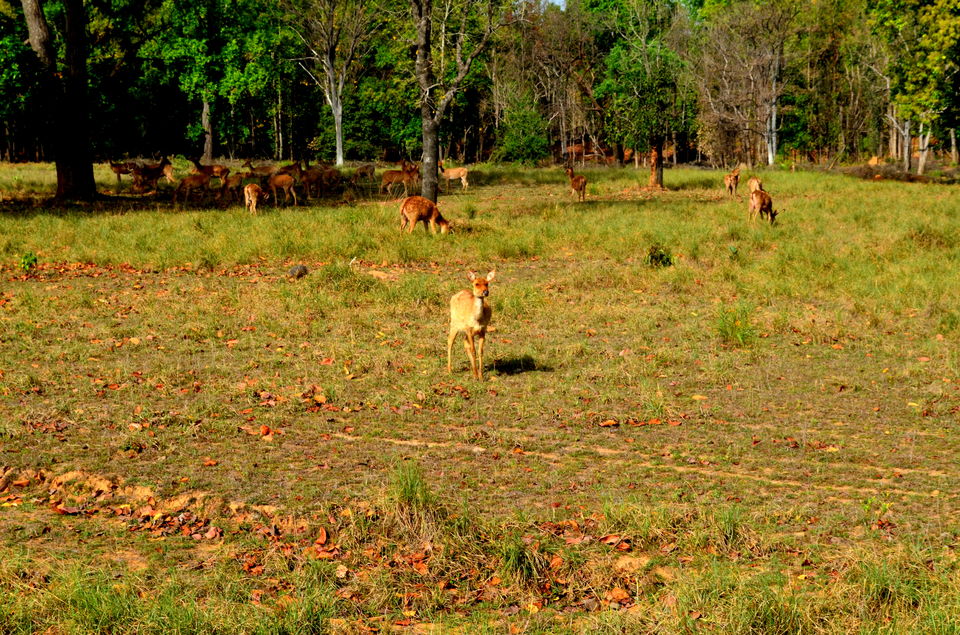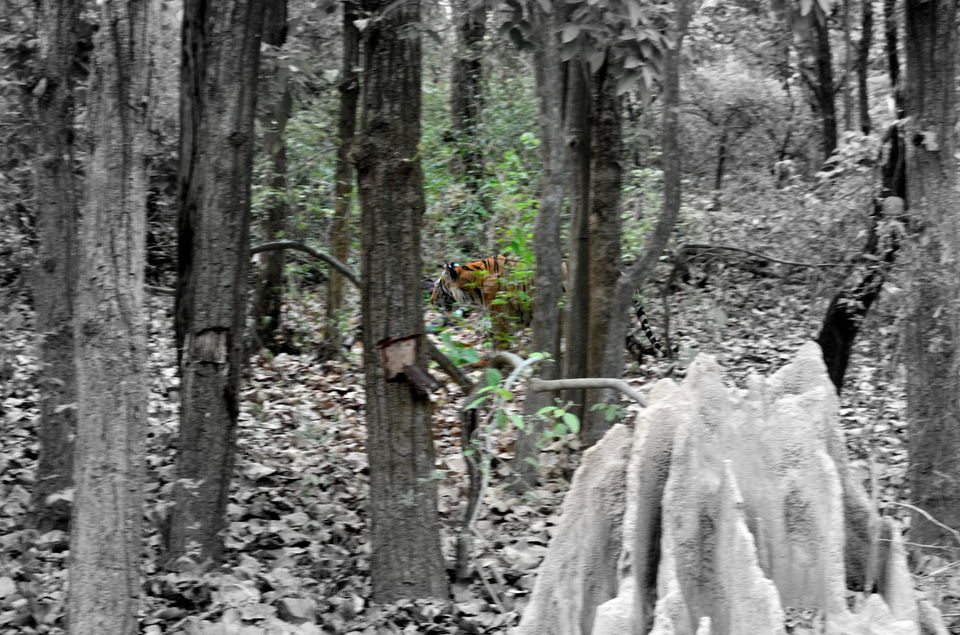 One of the most famous national parks of India, Kanha Tiger Reserve is a must visit for all the Wildlife Enthusiasts. Kanha is mainly covered by Sal trees because of which it remains green throughout the year. The core area has around 96 Tigers. Besides Tiger, Hard ground Barasingha is another animal to look out for as it is the only place in India where you can find these sub species of Swamp Deer.
Safari Experience :-
Day-1
This was my 9th Jungle Safari and 4th Tiger reserve and I was yet to spot a Tiger. Although Forest is much more than sighting a Tiger but still for once I also wanted to feel what others had felt, the feeling of falling in love with the Tiger. While I was excited about Barasingha also but sighting a Tiger was always in the back of the mind a priority. As we entered the core area we saw Indian bison, wild boar, Spotted deer and Sambar deer. About an hour later we heard a sambar deer call. So our driver rushed towards the area from where the call came.This territory belonged to the famous Tiger Munna. As we reached the fellow safari people told us that they just got the Glimpse of the Tiger going into the woods. We were like shoot we missed it again. Then we went to the other side of that area in hope of him. There were already 15-20 jeeps already waiting for him to appear from the woods on the road. Just then there was again a Sambar Deer call and followed by it was the ROAR. My heart just skipped a beat. Just then there were dark stripes and orange fur visible behind the bushes. After a minute or so there it came on the road elegantly and started his long walk. I was spellbound! It appeared as if he didn't know or cared about so many people staring at him and cameras going click! click! click!. I think that was the best part knowing how harmless the creature is to human beings. I just hoped that the vice-versa was also true. I asked the driver is he Munna the most famous tiger of Kanha? He replied "who else will give a show like this". There is a naturally inscribed CAT on the forehead of Munna. After walking for around 20-25 minutes on the road he took a turn and went into the woods leaving us all in awe of him.
Day-2
All excited from the previous day safari we started our morning safari on Cantor. Cantor is an open bus and trust me it gives an equally enthralling feel as the jeep safari. We did see a Tiger the previous day but we couldn't see Barasingha. So the aim of today's safari was to search for Barasingha. An hour or two later one of the jeep's guide informed us that they have spotted a Tiger near the runnel. Bamm!. I was certainly the most happy person on earth at that time. So our driver rushed us to that area where there were already 6-7 jeeps. When we reached we were like where is the Tiger. Then the driver told us that he was at some distance away and that too in the water. So what we could only see was some orange colour. But then suddenly he got up and walked across giving us a clear view. After some walking in that area only it settled back in the runnel. On our way back we saw a group of Hardground Barasinghas having their morning food at the grassland. They all looked so beautiful. There is one particular incident that needs mention. One of the male Barasingha in order to impress a female Barasingha was thrashing the grass with his Barasinghes! After thrashing he sneaked towards female to check whether she is interested even or not. In this process all the grass got stuck on his Barasinghs. The scene in itself was very cute with the female finally walking away rejecting his proposal. I guess in all the cases its us the males that have to make the effort. But in the end its all worth the effort.
The two days that I spent there were like a parable which left an eternal impression on my mind. 
Accommodation :-I stayed at Kanha Tiger Resort which is pretty good place in the midst of the forest. AC room cost INR 1500.
How to reach :-Jabalpur is the nearest railway station. From Jabalpur there are buses directly to Kanha which is approx 6 hours journey. There are timings but I only know about the morning one i.e 7 am.