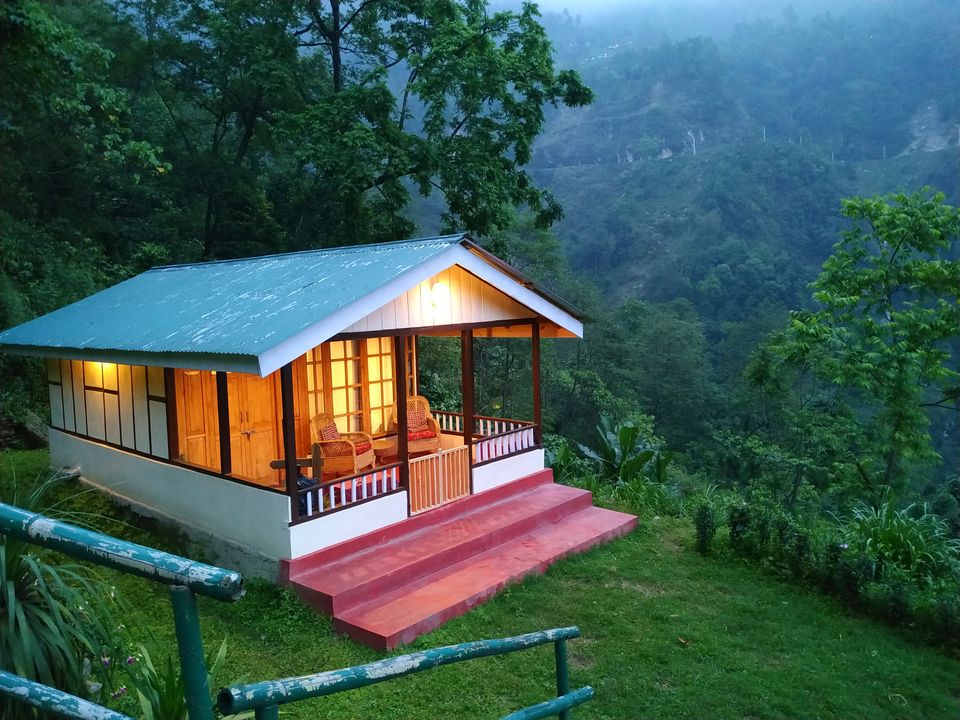 When you hear Gangtok, you instantly imagine lush green landscape with towering snow capped peaks and a layer of mist that makes the whole region look dreamy. The Enchanted Forest Farm gives you a chance to enjoy all of this in absolute solitude. Apart from my honest yet poor word play in the title, the thought of staying in a farm in the middle of a jungle should make you scroll to read more!
Ideal for
Definitely a storybook couple's getaway, this place will give you the privacy, peace and break from the mundane life. Go here with your pets to see them run around the premises instead of being crammed in the cities. Families are welcome too but it's a little offbeat so ensure that you go here with a slight sense of adventure. The top recommendation would be to check off that bucket list trip with your best friend.
About the property
Google maps will tell you that the farm stay is about 30-40 minutes drive away from Gangtok in a village called Parbing, Ranka. It's not entirely wrong. Post the drive, you need to take a 10-15 minute walk down the hill, via a rough mountain trail, to reach this secluded rustic cottage. Deep and Priya are your warm hosts along with dogs that'll steal your heart and attention. They're super hospitable and just a call away to solve all your queries. A porter will come to pick up your luggage from the point that the car drops you. But it's advisable to not carry large suitcases and to wear comfortable shoes. Heels are a big no, no.
The sight of the Walnut cottage at Enchanted Forest Farm will make your eyes gleam with joy. The name comes from the tree that is adjacent to the cottage. Cane furniture and yellow lights create a cosy atmosphere even when it's chilly outside. The sound of the waterfall nearby, and the birds singing on the trees will keep you company.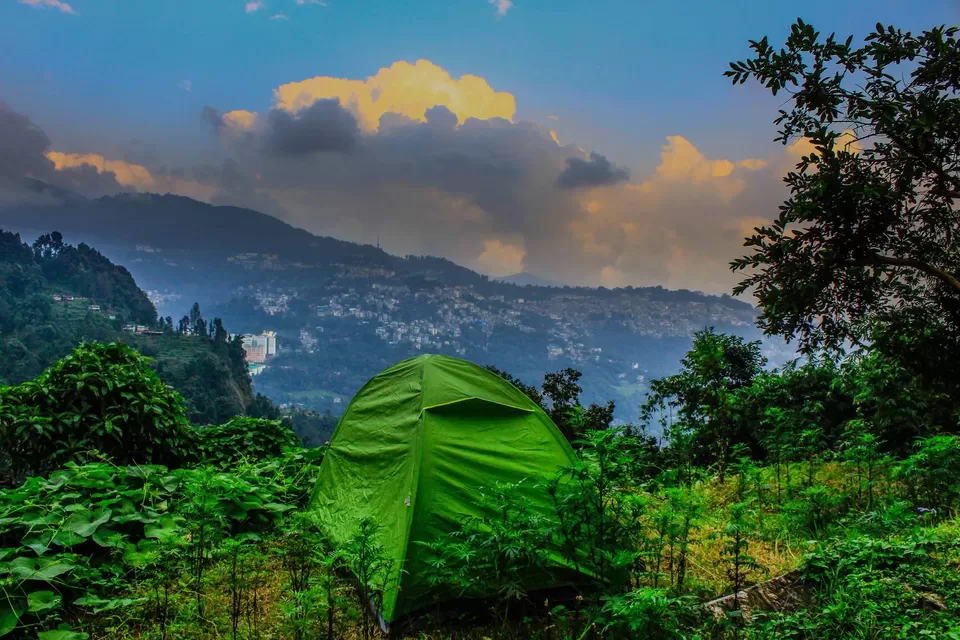 It's a double occupancy cottage with extra mattresses or tents available to sleep in. They are coming up with two new cottages this November, and that just means more chances of getting a booking here. No prize for guessing that they are almost always booked out, especially during the season. There are no television sets on the property but you do get free WiFi to keep up with your work. Though, I'm pretty sure you'll not be tempted to use it.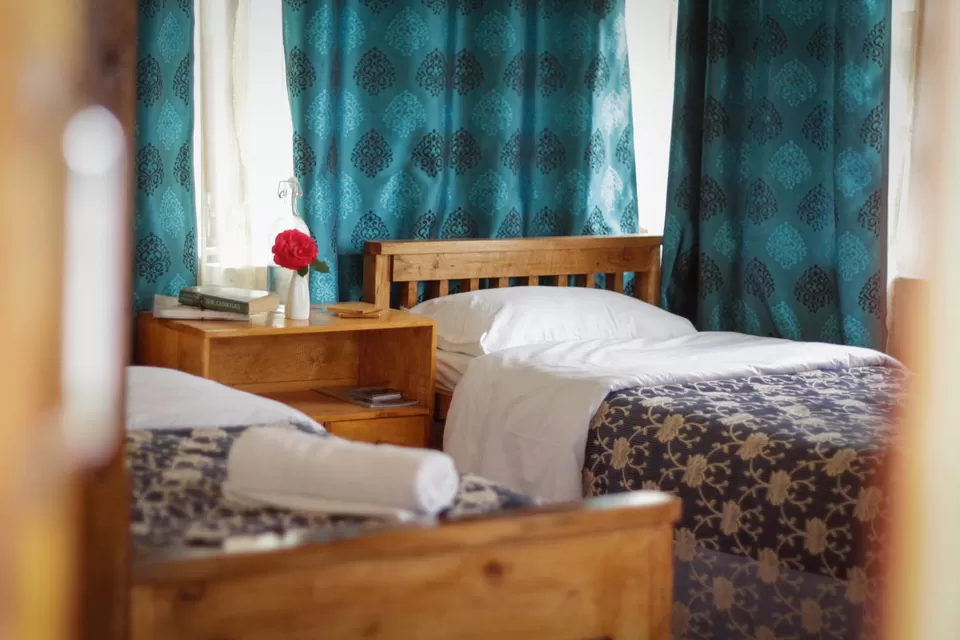 The farm has cows, goats, hens etc. fluttering around taking you back to the basics. The gazebo is the ideal point to sit and interact with the hosts or start an impromptu jam session in the middle of the jungle.
A cabin straight out of a movie plot, not only will you get great pictures for your Instagram profile but also learn a whole lot about living in the wilderness, sustainably.
Food
Literally farm to table, all the veggies are organically grown hence are packed with nutrition and flavour. Priya cooks these meals with the staff in their Pinterest inspired kitchen. The menu has a Nepalese/Sikkimese thali on it that shouldn't be missed. Deep also tells me that they brew their own rice beer and guava wine during season time. Now, that's a sip of heaven I'd definitely want to taste. Dairy products come from the farm too. It cannot get better and more authentic than this.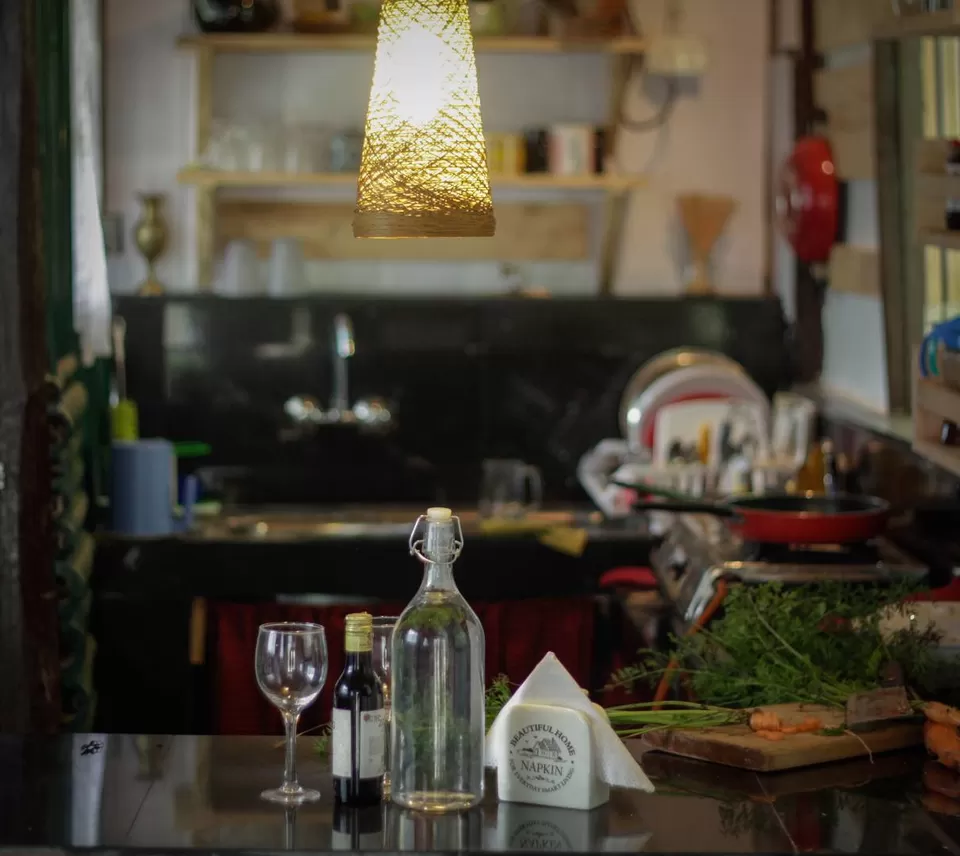 Picnics by the stream and BBQ dinners can be arranged on prior request. I mean, who wouldn't opt for this?
Cost
Depending on the season the tariff starts from Rs 3,800 for two and goes up till Rs 5,000, breakfast included. Imagine yummy eggs with toast with a hot cup of tea. Pure bliss! Village walks, hikes, bird-watching guides are arranged on extra cost. Porters charge Rs 100-200 to carry your bags till the forest farm.
Best time to go:
April to June are amazing for nature walks, swimming in the waterfall and lazing around enjoying the sun. The forest is at its greenest best before the monsoon hits and is a treat to watch its colours. The months of October and November bring with them the onset of winters, giving you a chance to sit by the bonfire, wrapped up in a shawl.
Things to do:
In the property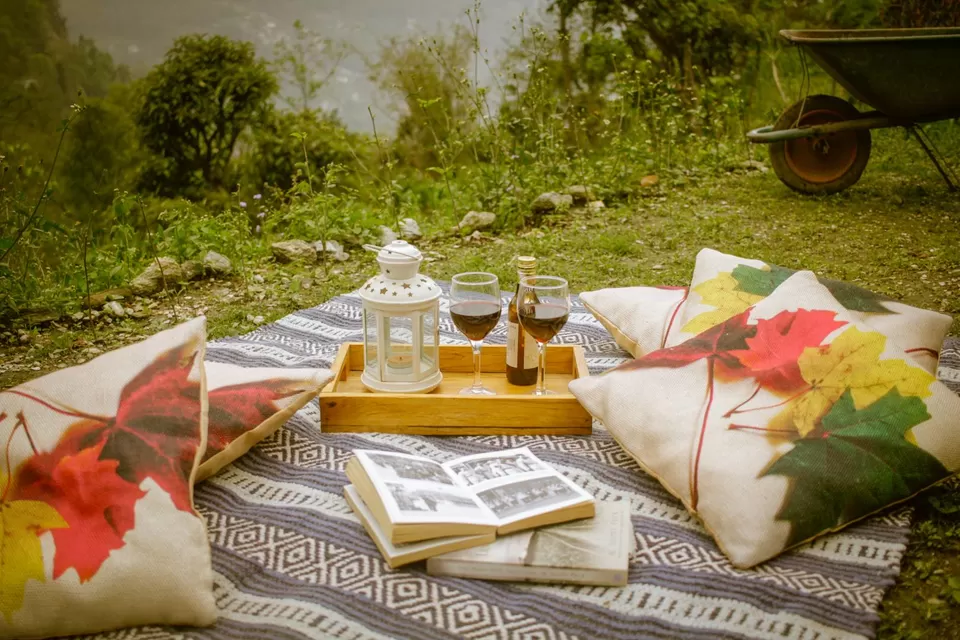 • Waterfall hike and swimming
• Village walks with locals
• Organic farming at the 18 acre property
• Picnic lunches with some regional wine
• Stargazing with bonfire BBQ dinners
• Bird-watching to catch a glimpse of Himalayan Buzzard, magpies and more
Around the property
Paragliding
If you wish to paraglide, you can inform the owners and they'll arrange it for you at Baliman Dara in Gangtok from where the flying takes place. It is close to the property and a great sport for adventure enthusiasts.
Located in the village of Ranka, this is one of the new monasteries of Sikkim but one that offers splendid views of the Eastern part of the state. Go here during the time of the chants and find your life turn slow-mo with the perfect backdrop and music.
The capital city is worth a visit if you're looking to stroll in local markets, admire the Himalayan landscapes, sit in monasteries and hog on some lip-smacking momos. Nathu la pass, Tsogmo lake and Rumtek monastery are the most popular attractions there.
Getting there
The nearest metro city to Sikkim is Kolkata.
By air:
Fly down to Bagdogra/Siliguri and then take a cab till Parbing village via Indira Pass.
By road:
If you're coming via Gangtok then it's a half an hour drive with gorgeous views.
By train:
NJP (New Jalpaiguri) is the nearest railway station which is around five hours away from the property.
You can call the hosts if you want them to arrange vehicles for you.
All images have been sourced from the owners of Enchanted Forest Farm.
What would you do if you visited this property? Share in the comments below.
Know of a hotel, homestay or resort that made you fall in love with the destination? Write about it here!
Frequent Searches Leading To This Page:-
gangtok tour package, darjeeling to gangtok, gangtok to darjeeling, gangtok tourism, gangtok tour, gangtok to lachung, gangtok to pelling, pelling to gangtok