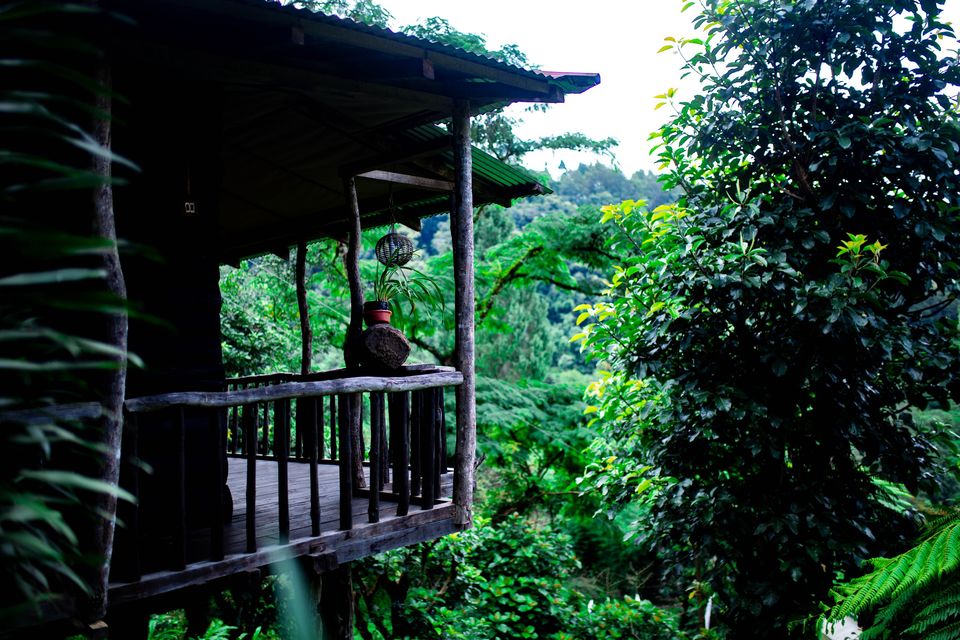 After three hours through the worst roads and hairpin bends, we reached this paradise called Munlom Nature Resort; Set in the northern part of Sikkim lies a valley called Dzongu.
Dzongu in Northern Sikkim is a preserved land which belongs to a tribal clan called Lepchas, the original inhabitants of Sikkim. Munlom Nature Resort is a small resort which has beautiful wooden cottages and its very rustic and comfortable. We reached just before lunch and we were served some hot traditional tea. It's was pretty cold and very green as we went just after the monsoon. Munlom is situated at an altitude of approximately 5200 Feet above sea level.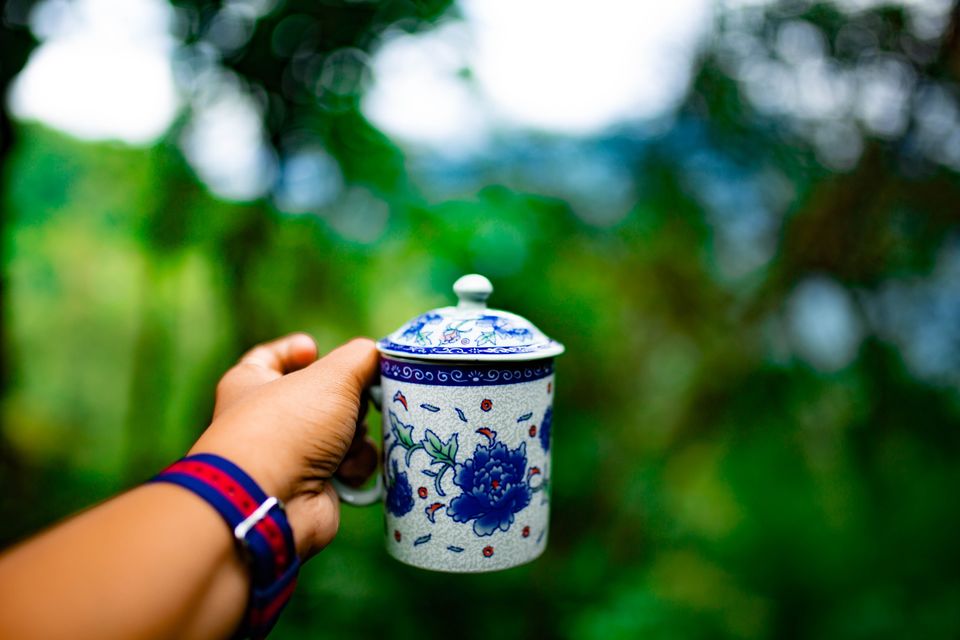 They have 4 rooms: three wooden cottages and a luxury tent. All the rooms have very comfortable beds with white bed sheets and very clean washrooms. They are uber luxurious. The verandah from the wooden cottages overlooks the lush green mountains and the valley.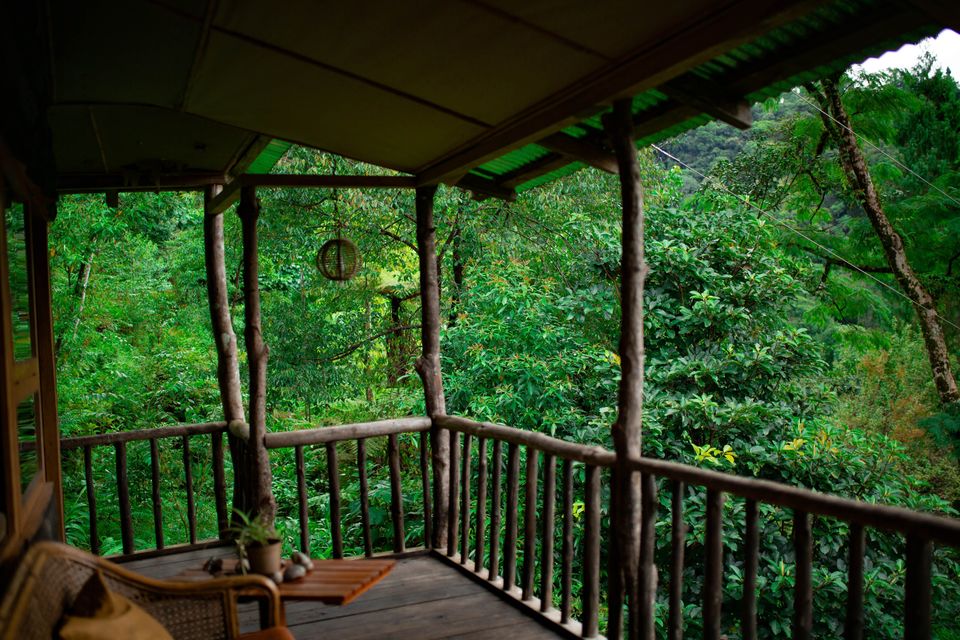 Our host, Mr Kim welcomed us and gave us a little information about Dzongu. It's a beautiful land with a luscious green forest full of exotic flora and fauna. There are monasteries nearby which requires a little trek through the forests which are built by the Lepcha tribes. We were served some delicious rice and curry for lunch. Rice is a staple in Sikkim, and you'd find it in every corner. After a great lunch, Kim suggested we trek to the monastery on the other side of the forest. The trekking loving souls like us jumped at the idea of an afternoon trek. We walked through organic farms, and forests. We met some cute kids and local dogs. Just when we were about to reach the monastery, we turned back to see a beautiful rainbow across the mountains ahead. You must consider yourself lucky if you get to see a rainbow with the green mountains for a background. After a good 1 hour of climbing and walking through the dense forest, we reach a paradise. There was an old monastery and a new one right next to each other. It was at a height and we could see the whole of Dzongu Valley from there. Something absolutely therapeutic seeing the clouds move and the green trees sway with the wind. As we started our trek back to Munlom, it started to get cloudy and then the rain started to pour very heavy. By the time we reached, we were completely drenched. The helpful staff at Munlom were waiting for us and served some delicious hot tea. We chilled in the little wooden common room with some board games, momos and soup. The rain never stopped that night. I heard it fall sharply on our wooden cottages and went to sleep in bliss.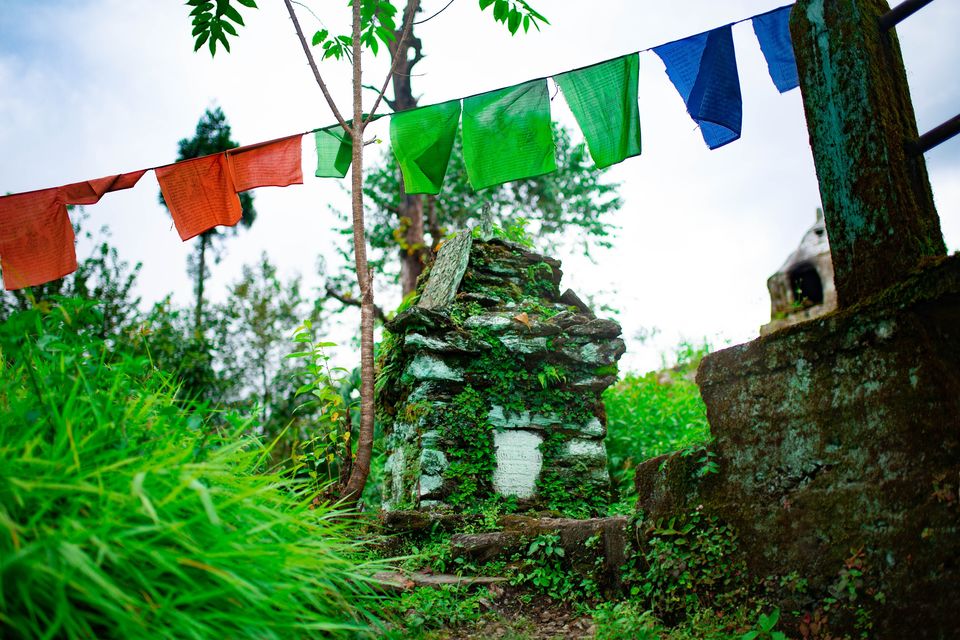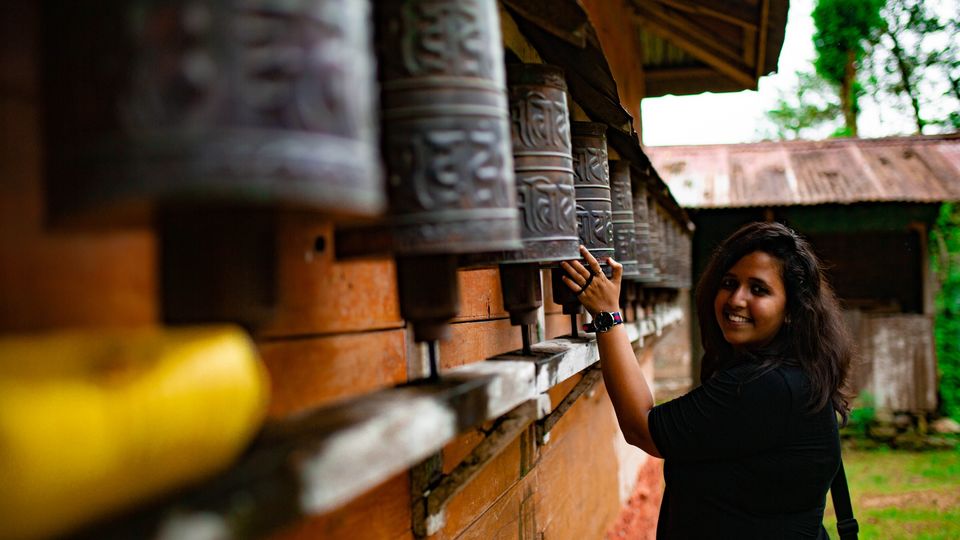 Got up the next day to the sound of birds chirping and fog engulfing our cottages. We were gazing at the series of mountains one after the other. We quickly got ready and we were served Khuri, a traditional sikkimis breakfast and left for the Hot springs. It was an hour's drive from the resort. We dipped ourselves at the hot spring and when we got out, we were both extremely thirsty and very hungry. Thankfully Kim had warned us about this hunger and we were prepared with bottles of water and some wai-wai.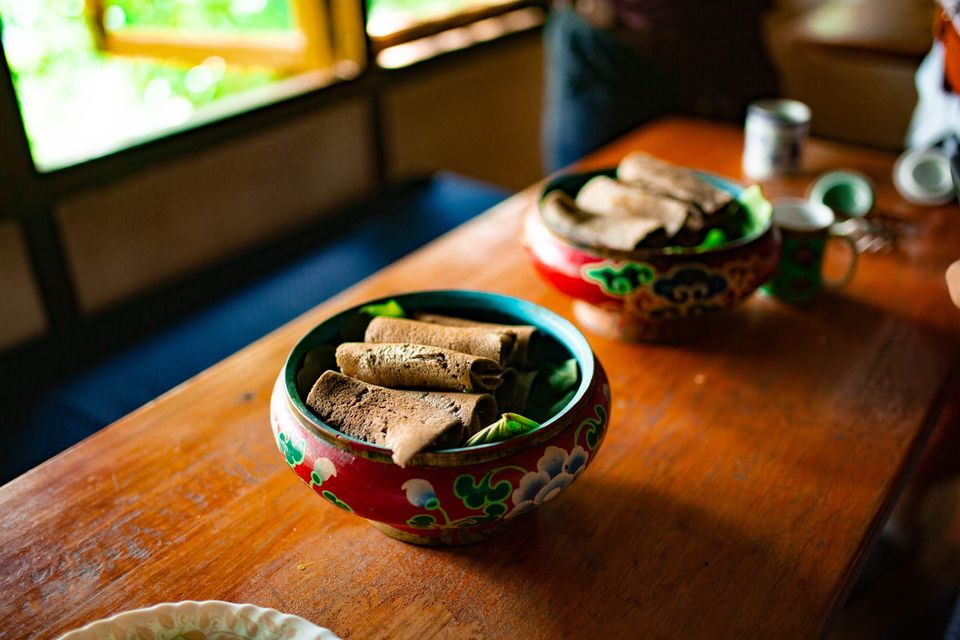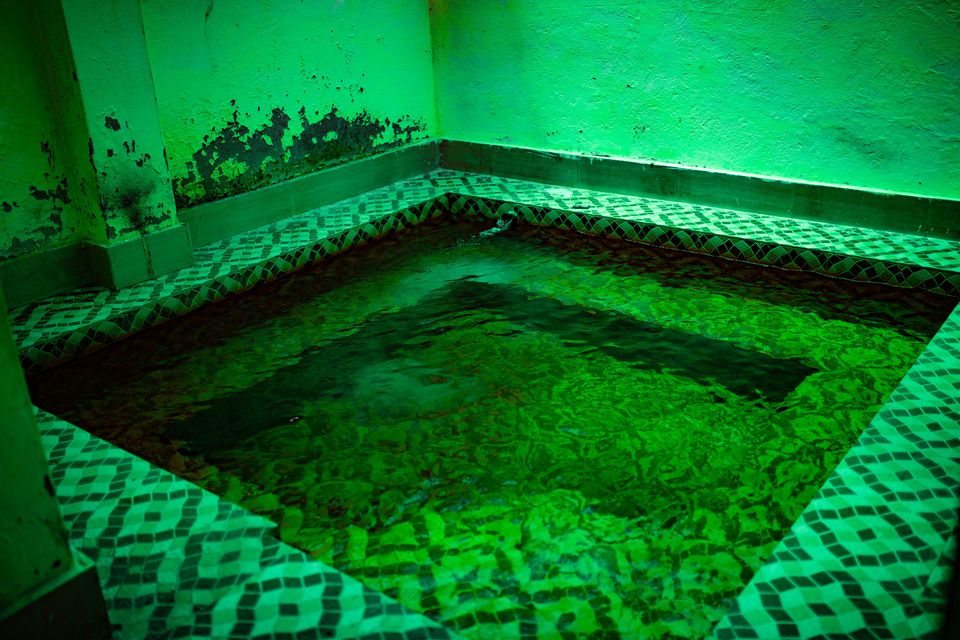 We then got in our car and went to a river. We ate lunch at a very special place. It was at the banks of a river and the staff from Munlom prepared fresh lunch by the river for us. We were so hungry and we devoured the food and got into the water. It was clean and fresh moving water. We were careful and avoided the strong water currents in the river. After a little bit of sunbathing, we got back to Munlom. In the evening, they served us a specialty drink called Chi. Its Millet beer served in a small wooden barrel.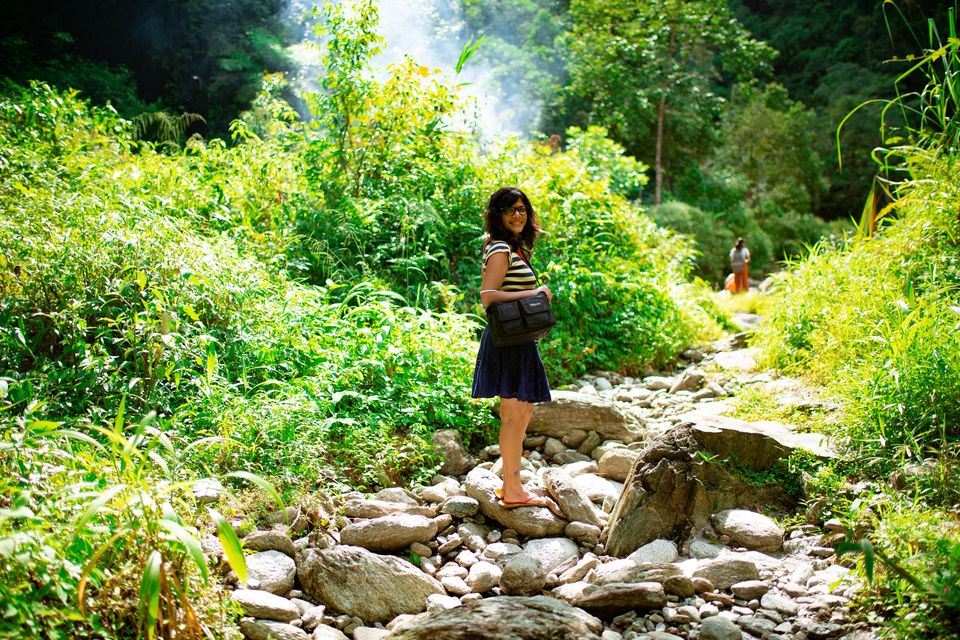 Sat with a bunch of like-minded people, discussing life and happiness in a remote location in between mountains. "Life's good," I told myself :)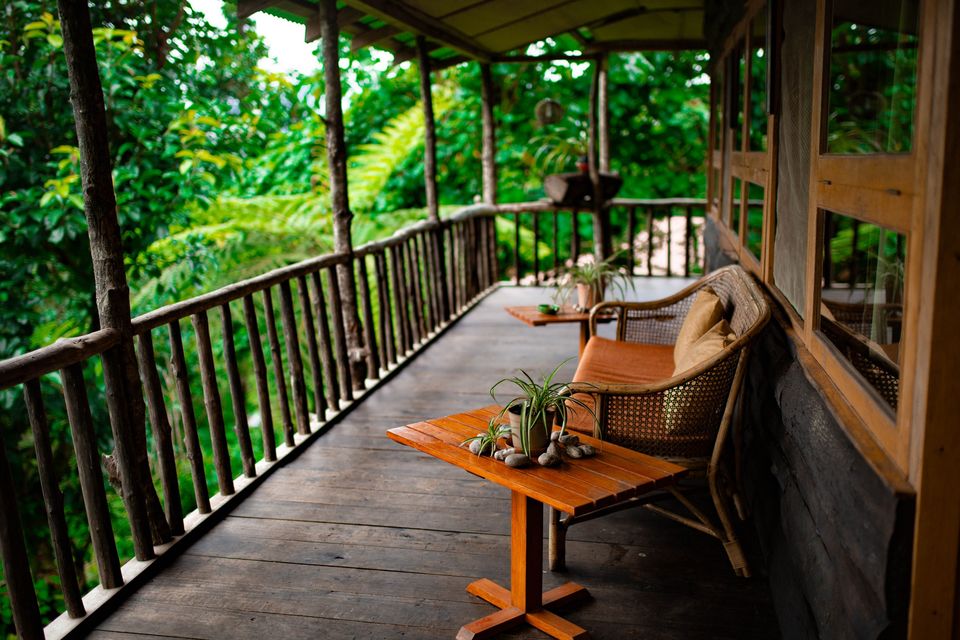 We were chilling with Mr Kim at the verandah when we first heard it. Amidst the sound of crickets, we heard the mystical music playing from the monastery we trekked to the previous day. The sound of the instruments Rabdong & Gyaling reverberated in the valley of Dzongu. The monks were paying their respects to Mt Kanchenjunga before the festival of Pang Lhabso. This festival happens every year in August. It was a feeling I'd never forget; the sound of the instruments, the chill wind inside the forest around us.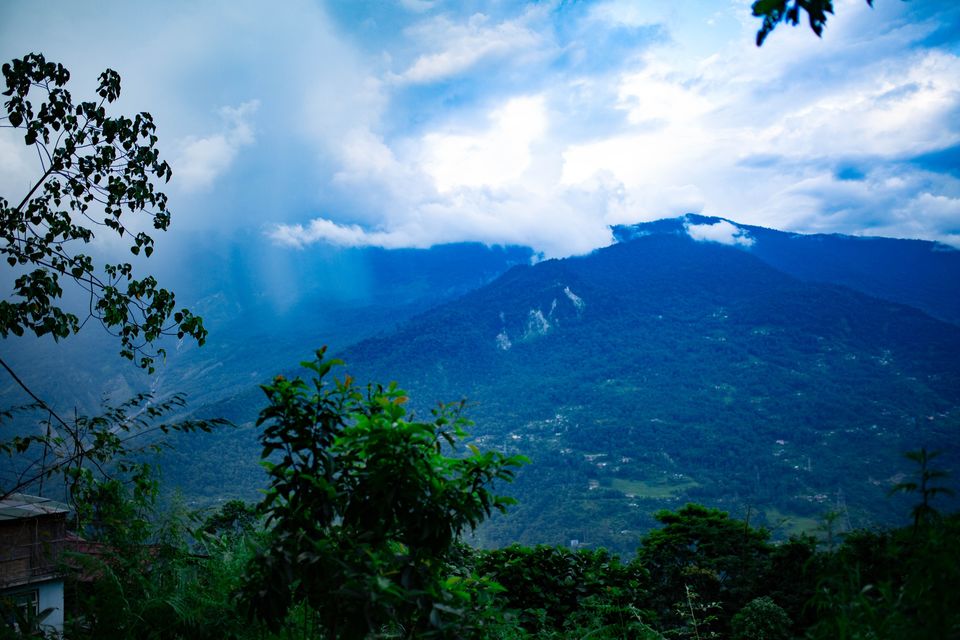 Munlom Nature Resort in Dzongu is everything you need to switch off from your life. There are marvelous things to see, experience in and around and if you honestly, don't want to do anything, its still your place. Go to Munlom, wake up to the view of endless mountains and a traditional and delicious breakfast served in an open kitchen. Spend some time with Kim and understand his tribe, go for treks in the enchanting forest and visit monasteries and hot springs and bathe in a river. It's something you'd never forget and you can thank me for suggesting this.
Price/Night for 2 adults: Rs 3800 - Rs 4500
Book here
Love this blog? Follow our adventures at The Next Check-In here!