After breakfast, I left for the Ella Bus stand to catch a Bus to Mirissa. But, there is no direct Bus. So, I boarded a bus to Matara. It's a four hour journey from Ella to Matara. And, Mirissa is 30 minutes distance from Matara. I reached Mirissa in the afternoon. It's a beautiful town, with a lot of restaurant and shacks by the beach.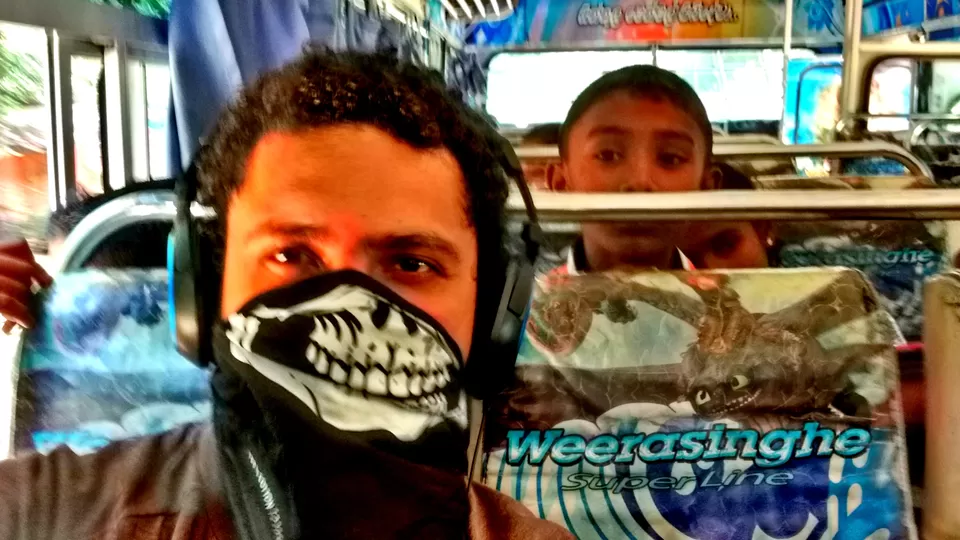 I stayed at the 'Sun Vivanta Resort' which was is and managed by a cute couple. I was offered a king coconut, freshly cut, from the tree to quench my thirst, when I arrived at the resort.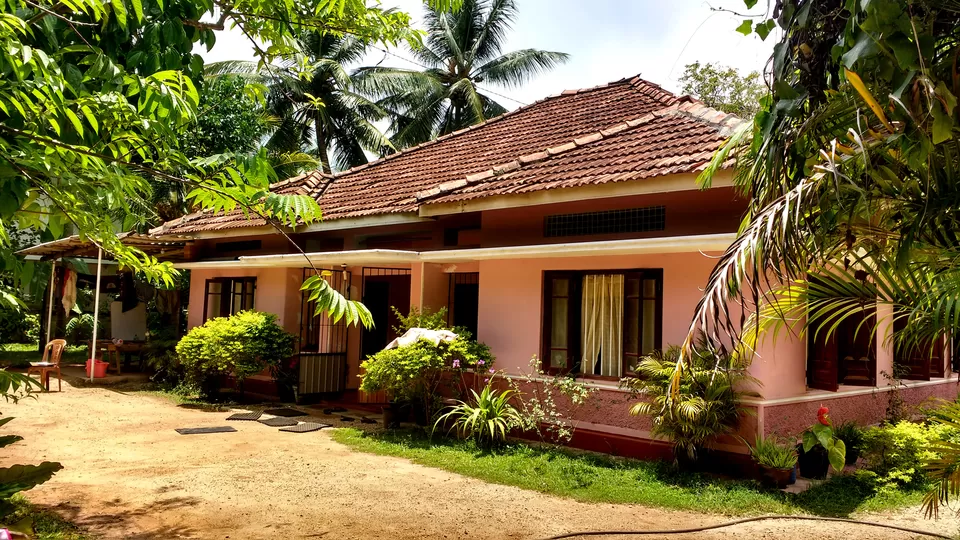 Though I had booked a single-bed room, they offered me a comfortable double-bed room. Laundry was not a part of the amenities offered but they allowed me to use their washing machine.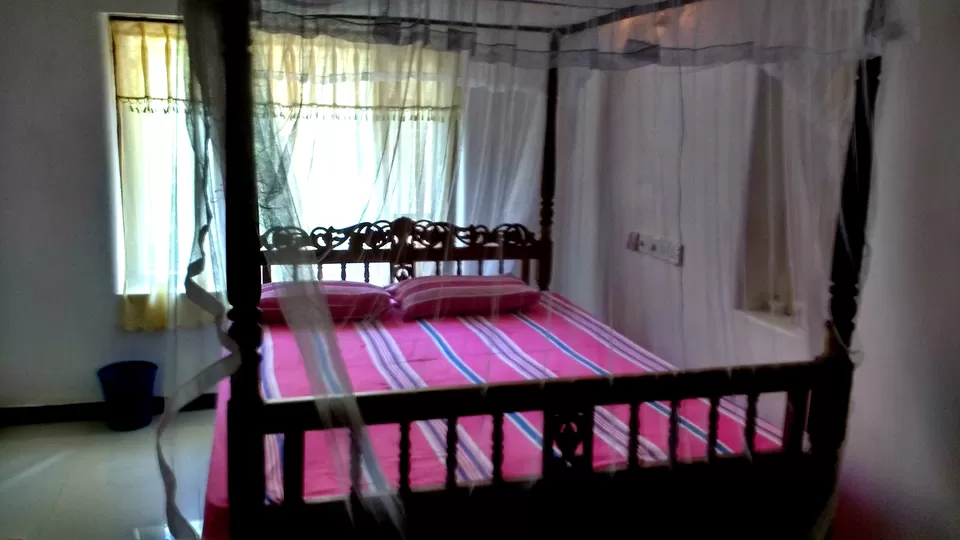 The owner suggested me to go for 'Whale Watching' the next morning. I agreed to it. He made all the arrangements. Later in the evening, I thought of taking a walk by the beach. And I met this lovely couple from Czech - Mark and Eleonora again. I sat with them for a while and told them that, there was kind of power that was making us meet every now and then. For dinner, I had cheese roti which had stuffing of eggs, cheese and vegetables; it was delicious.
Day 9 Expenses - 2590LRK (17$)
(a) Accommodation @ Sun Vivanta Resort - 1500LRK
(b) Bus to Matara from Ella - 400LRK
(c) Bus to Mirissa from Matara - 40LRK
(d) Lunch - 250LRK
(e) Dinner - 400LRK
Frequent Searches Leading To This Page:-
Sri Lanka tour best time to visit, Best Sri Lanka places to visit, Sri Lanka tour itinerary, Sri Lanka honeymoon trip, 4 days tour packages Sri Lanka, Sri Lanka beach tour packages