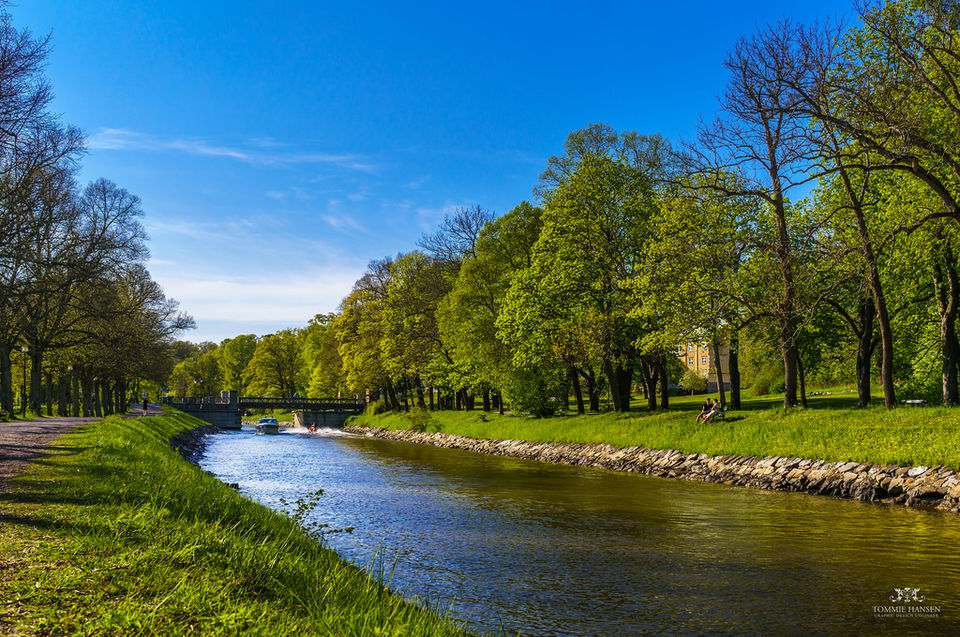 Surrounded by the deep blue sea and enriched by history and culture, Sweden's capital, Stockholm, is a breathtaking sight spread across 14 islands. With its medieval streets, buzzing waterfront promenades, spectacular parks and Instagram-worthy attractions, Stockholm instantly impresses any traveller. But if you dig a little deeper, you will discover Stockholm's edgy and creative side, visible in its trendsetting fashion, sustainable-architecture, throbbing nightlife and cutting-edge design. It is a city that offers many once in a lifetime kind of experiences.
Read on to find out about some of the most unique sights and activities in Stockholm that you cannot find anywhere else.
1. Take a rooftop tour of the city
Walking on the city's roofs over 43 metres above busy streets is one of the coolest experiences Stockholm has to offer. This tour is a unique way to explore the city. During this thrilling activity, participants, who are secured with safety harnesses, walk along an exposed track along the rooftop, which is secured with steel cables. There is one small part of the hike where there is no railing to hold on to and you are very high up a rooftop, which gets your adrenaline going.
A guide offers anecdotes about the various sights that you come across along the way, allowing you to understand the city's history and culture from a much deeper perspective. The price for guided historical walk starts from SEK 350 (₹2800 approx) and usually takes about an hour to complete.
2. Swim anywhere in the city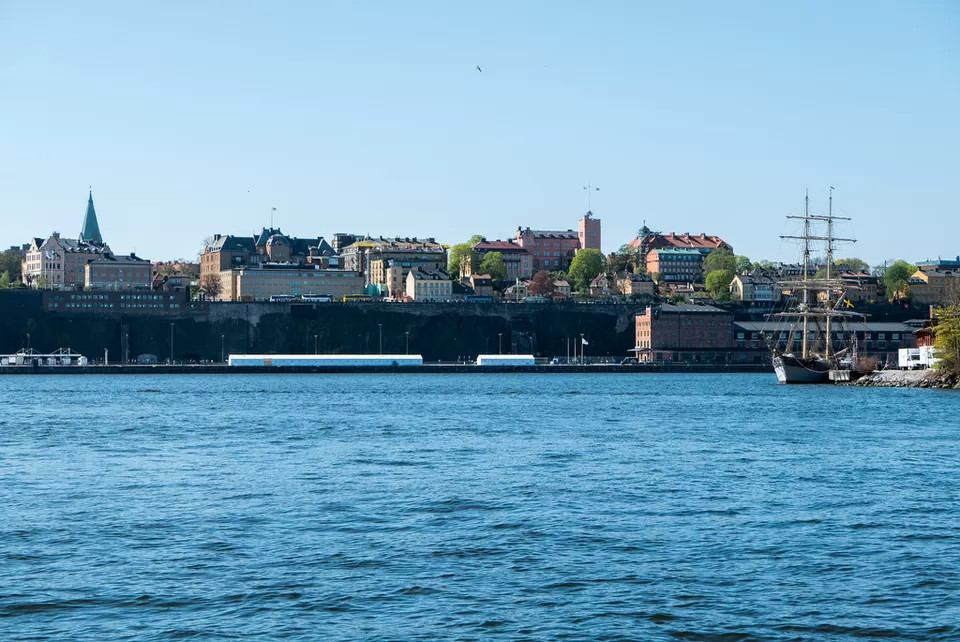 The waterways of Stockholm are not only beautiful, but also exceptionally clean. Not many cities can boast of having water so clean that you can swim in the middle of the city.
3. Take a ride across the world's longest art exhibition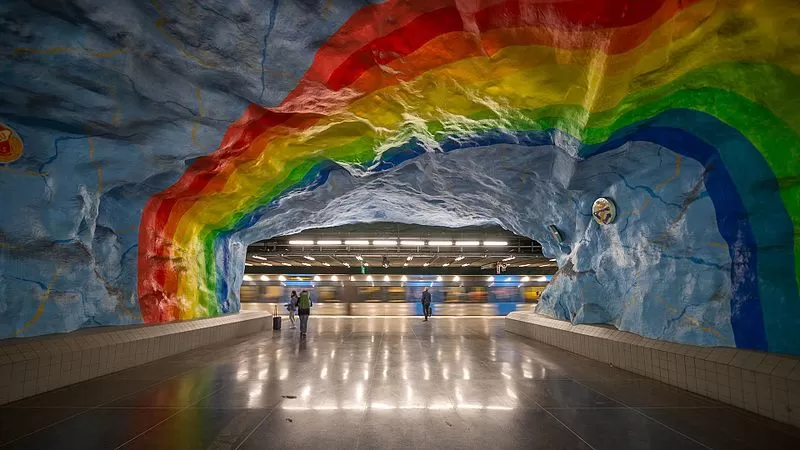 Stockholms Tunnelbana, the subway system is said to be the world's longest art exhibit, spreading across 110km. Travelling by the subway is like taking a visually stunning journey through time. The artworks extend from artistic pioneers of the 1950s to the exhibits of current artists. Out of the 100 subway stations in Stockholm, over 90 have been installed with sculptures, paintings, mosaics and engravings by over 150 artists!
4. Go on a green tour and visit Stockholm's greenest island – Djurgården
Stockholm is one of Europe's greenest cities and one of the cleanest capitals in the world. It is a pioneer when it comes to recycling, eco-architecture and sustainable urban planning. And while the parks and greenery are reasons enough to visit Stockholm, one of the highlights of the city is the island of Djurgården, which houses Skansen, the world's oldest open-air museum, in addition to others such as Nordiska Museet, Vasa, and the Abba Museum. The island is also one of the most popular tourist destinations, receiving a footfall of over 15 million every year.
5. Witness the Northern Lights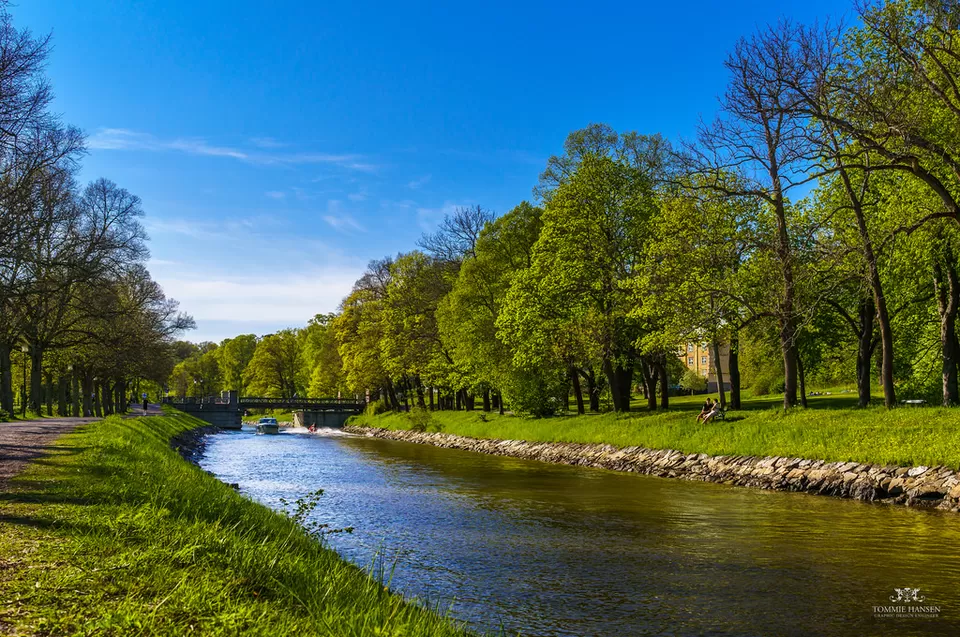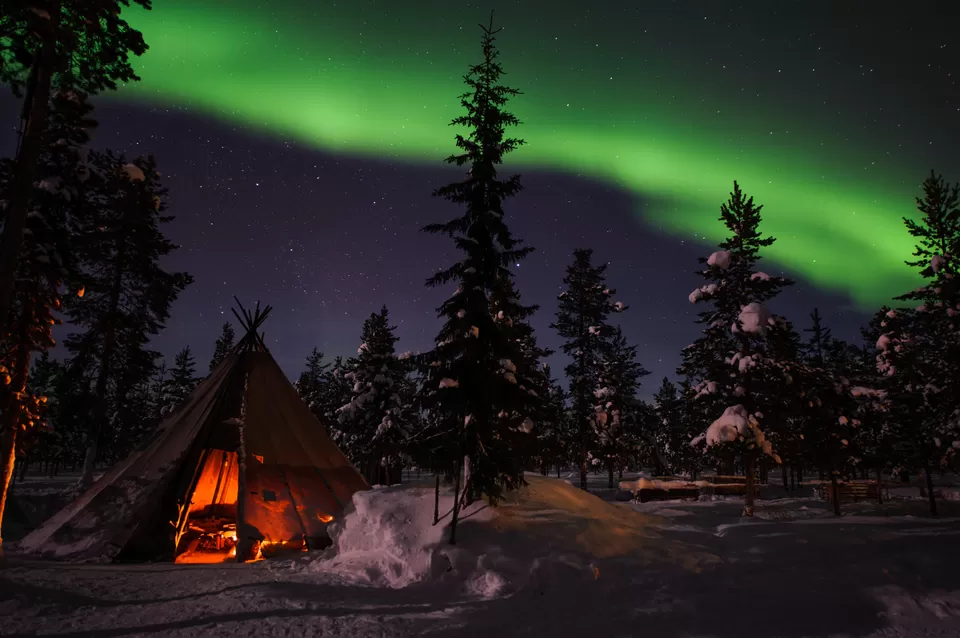 Scientifically known as Aurora Borealis, this phenomenon of lights in the sky is one of Sweden's premier attractions. If witnessing this stunning sight is high up on your bucket list, then Sweden is perhaps the best place to start. If you visit Stockholm during the season (November to March end), you can easily book a trip to Swedish Lapland to witness the beautiful sight and then head back.
A place called Abisko in northern Sweden has the most conducive conditions for seeing the northern lights. The village not only lies within the Aurora oval, but also has hardly any light pollution. The surrounding mountains keep the skies clear, increasing your chances of witnessing the lights up to 88% within a 3-day period. In addition to that Sweden is much more accessible than Nordic countries, easier to reach by air, has a number of other interesting attractions, and has a great infrastructure to support tourism related to the Aurora Borealis.
6. Taste Sweden's national dish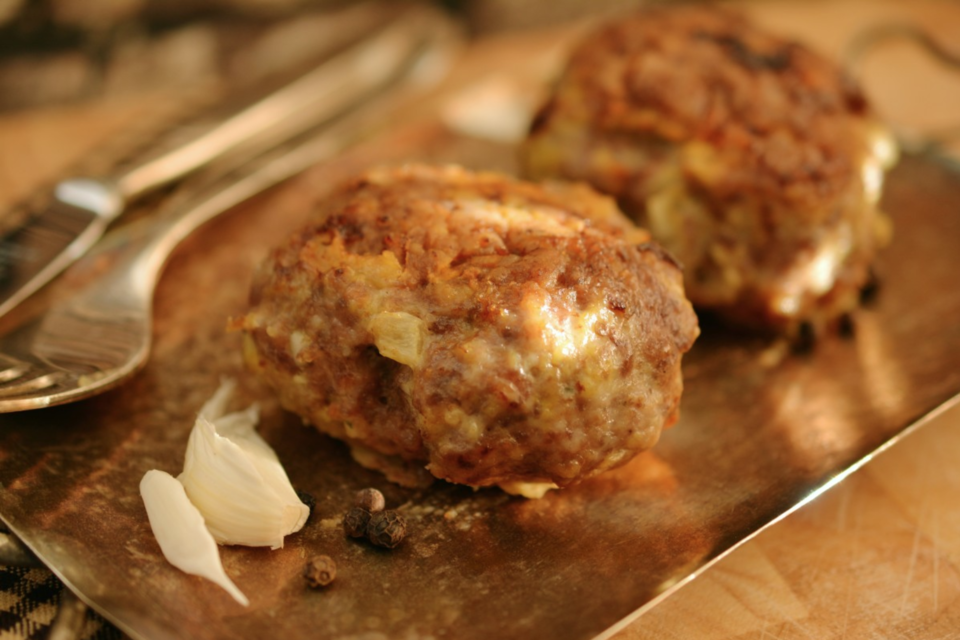 This is for all the foodies and meat-lovers out there. You just can't complete a trip to Stockholm without getting a taste of meatballs, which happens to be Sweden's national dish. Traditionally made with ground/minced meat mixed with onions and spices, it is an extremely popular dish and is available at almost every restaurant. But if you want the authentic taste, head to a restaurant that is more popular with the locals. The Södermalm neighbourhood, which is known for its relaxed and creative vibe, is home to a number of cafes and restaurants that serve some of the most delicious meals.
7. Take ice dips and enjoy at lakeside saunas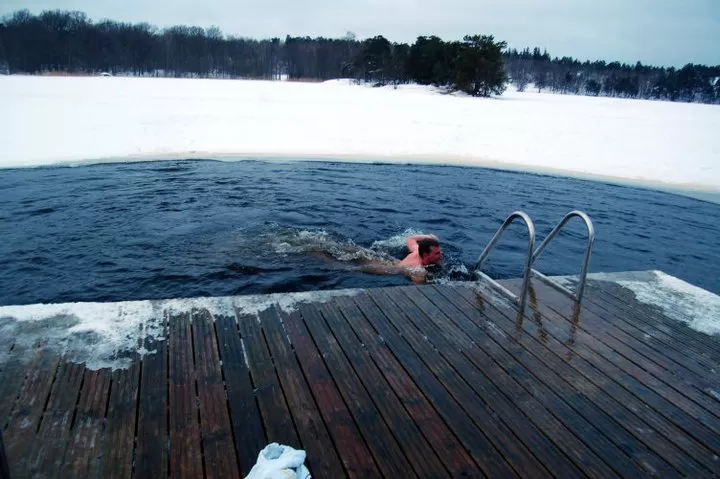 The culture of sweating out your stress in a sauna is very popular across Sweden. And while there are several saunas available throughout Stockholm city, the more popular ones are located in the woods on the outskirts, and usually next to lakes, which are also great sites for taking a dip. There are numerous lakes on the outskirts of Stockholm where you can find such an arrangement. The sauna is considered to be a great way to relax and sweat while also enjoying several health benefits. At the end of a session, locals like to take cold showers or dips in cold water, which offers several health benefits like better blood circulation and a boost in energy.
And since visits take place throughout the year, even during winters, holes are cut in the ice when the lake freezes over for ice dips. These lakes are also popular picnic and hiking spots.
8. Explore Stockholm's unique dining and drinking culture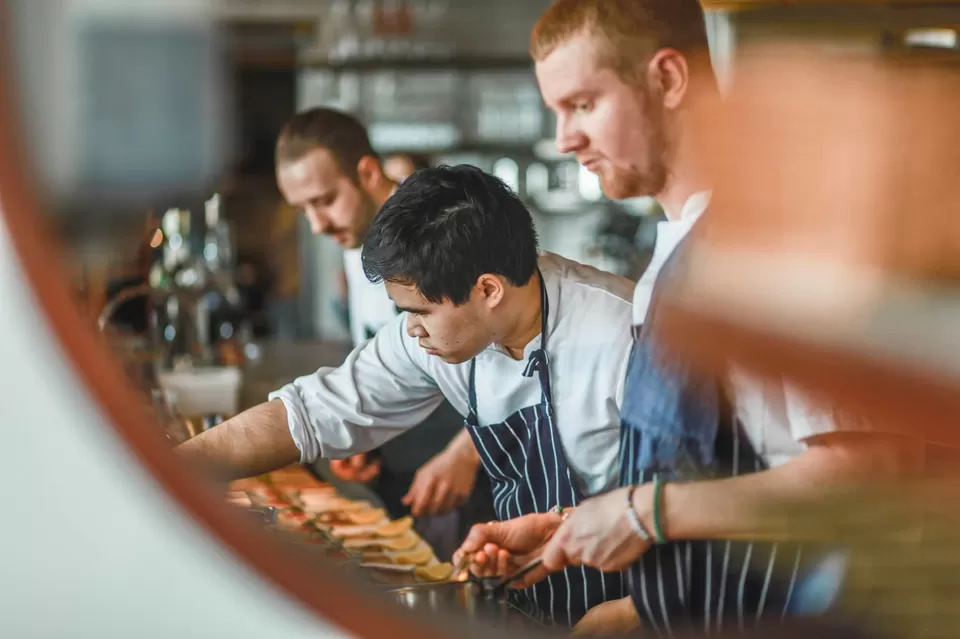 Stockholm's food experiences are so varied and unique that I could write a whole new article on it. But I'll quickly mention some of my favourite experiences of the lot here: Eating breakfast while watching a movie at the Bio Rio, which hosts breakfast screenings on weekends.
--> Midday snacks from the food trucks at Hornstull waterfront.
--> Drinks and cocktails at the rooftop bar Tak at Brunkebergstorg.
--> Craft beer at the Nya Carnegiebryggeriet, which is run by a team that has been trained by the iconic Brooklyn Brewery in New York.
--> Dinner at a floating restaurant, Ångbåtsbryggan, at one of Stockholm's glitziest neighbourhoods – Östermalm district.
9. Shop till you drop at H&M on its home turf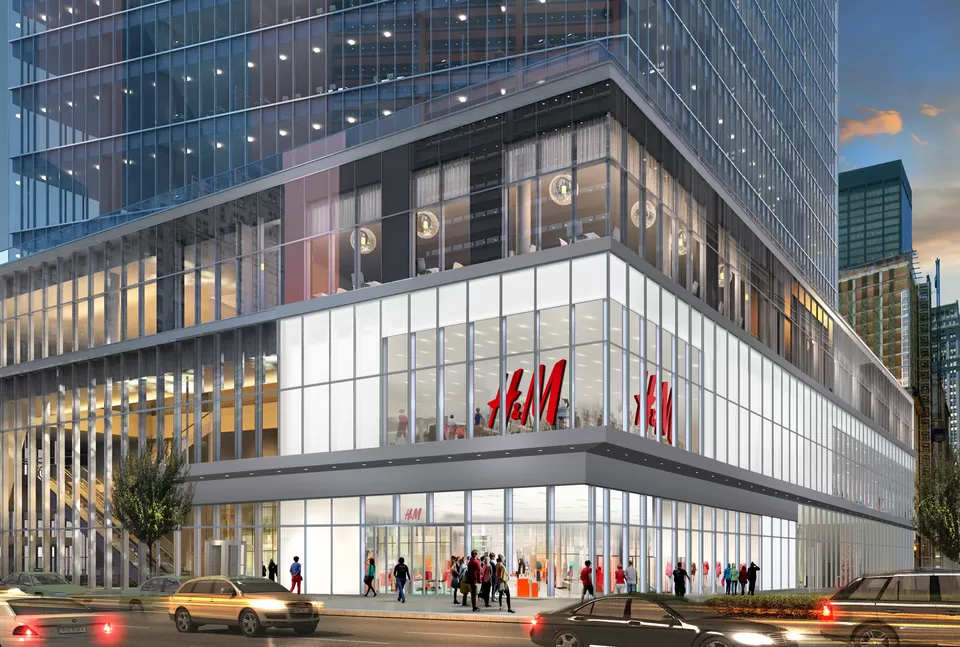 Did you know that Sweden is the birthplace of H&M? The Swedish brand is known worldwide for its wide selection of affordable and trendy fashion. In Stockholm you can explore the best and biggest of H&Ms collections and take back suitcases full of trendy clothes with you. You will find the biggest selection in the stores at the intersection of Drottningatan and Mäster Samuelsgatan, which is also where the head office is.
10. Nationalmuseum
Sweden's national gallery, located on the peninsula Blasieholmen in Stockholm, reopened on 13 October 2018 after five years of renovations and modernisations. The new space is tailored to highlight the museum's collection of classical art pieces, which consists of about half a million artworks from the Middle Ages to the 1900s. It also houses collections by Rembrandt and other Dutch painters, porcelain items, sculptures as well as modern art installations.
Do you know other cool and unusual things to do in Stockholm? Let us know in the comments or share your experiences on Tripoto with millions of readers.
In association with Visit Stockholm and Air India