Ever felt that itching desire to unravel the mysteries of the faraway lands and their unknown habitants! And what if you find a crazy head like you in your life partner? Well, then you take out the world map and point your finger to a desolate piece of land in Arctic ocean! That is how we chose Svalbard as our honeymoon destination, fascinated by the idea of being closest to the North Pole!
About Svalbard:
The region between 74 degree to 81 degree north and 10 degree to 35 degree east, constitutes the Svalbard archipelago. It consists of many large and small islands with Spitzbergen, Nordaustlandet, Edgeoya, Barentsoya and Prins Karls Forland being the largest. The archipelago covers 61,000 sq kms (larger than Denmark). We chose Longyearbyen, a small mining town on Spitzbergen Island on Norway's Svalbard archipelago, and stayed for 4 days. The distance from Longyearbyen to the North Pole is appx 1300 kms. Millions of years ago, archipelago of Svalbard was a fertile land inhabited by the dinosaurs on the land and marine reptiles in the sea. But now the landscape is barren and appears as if at the end of an ice age. More than half of the area is covered with glaciers. Ice has eroded the landscape but at some places the coal deposits have exposed on the surface. Discovery of coal has acted as the catalyst for the development of the communities in Svalbard.
Been there, I can vouch that the wilderness, beauty and mystery of this Arctic region will let you make an innate relation with Nature that is beyond human reasoning. So for all my friends who love to travel, here is why Svalbard should be on your bucket list-
1. Closest habitat to North Pole
When only the thought of being on one corner of the Earth is so adventurous, imagine the reality of setting your foot on this land. Being at Latitude 78 degrees North is indeed special.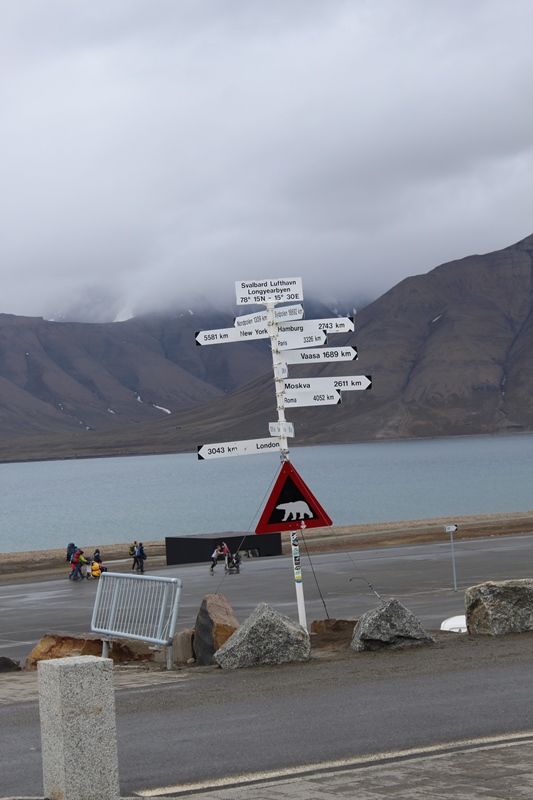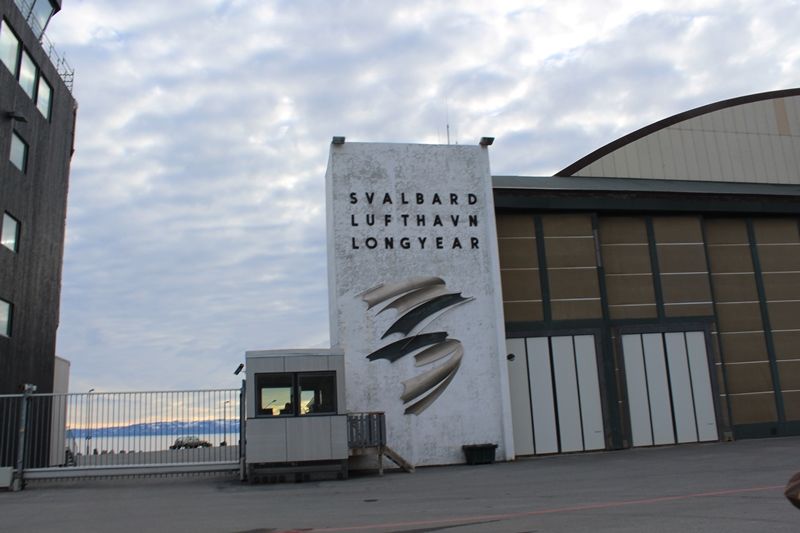 2. Spectacular views from the flight
One can take flight from Oslo or Tromso to reach Longyearbyen. Svalbard lufthan Longyear is the main airport serving Svalbard in Norway and is the northernmost airport in the world with public scheduled flights. Flight takes you above the snow covered mountains and offers mystical views, where you will see mountains engulfed by thick white sheet.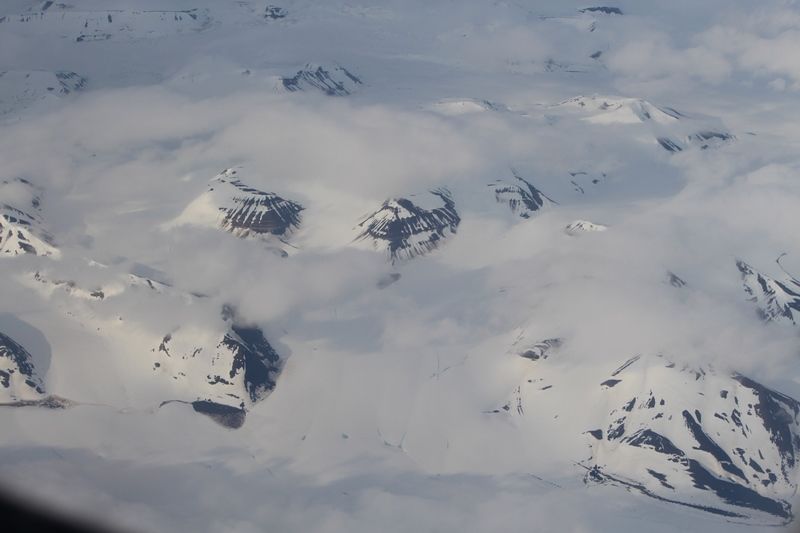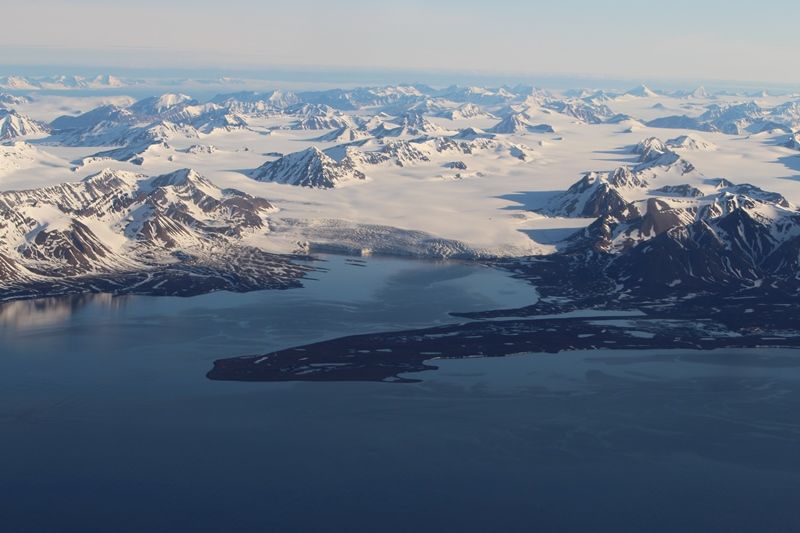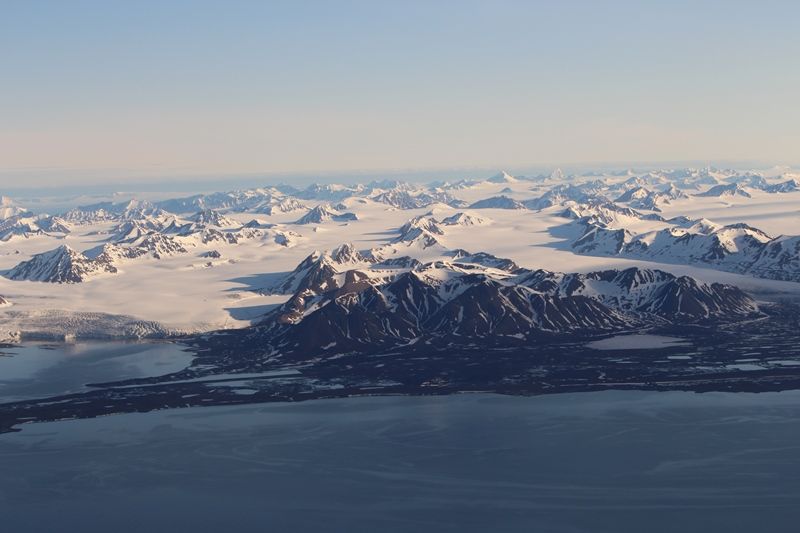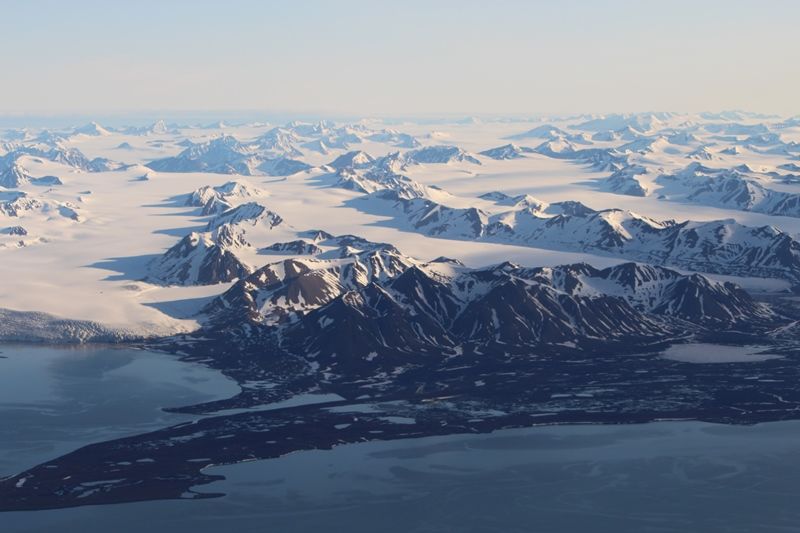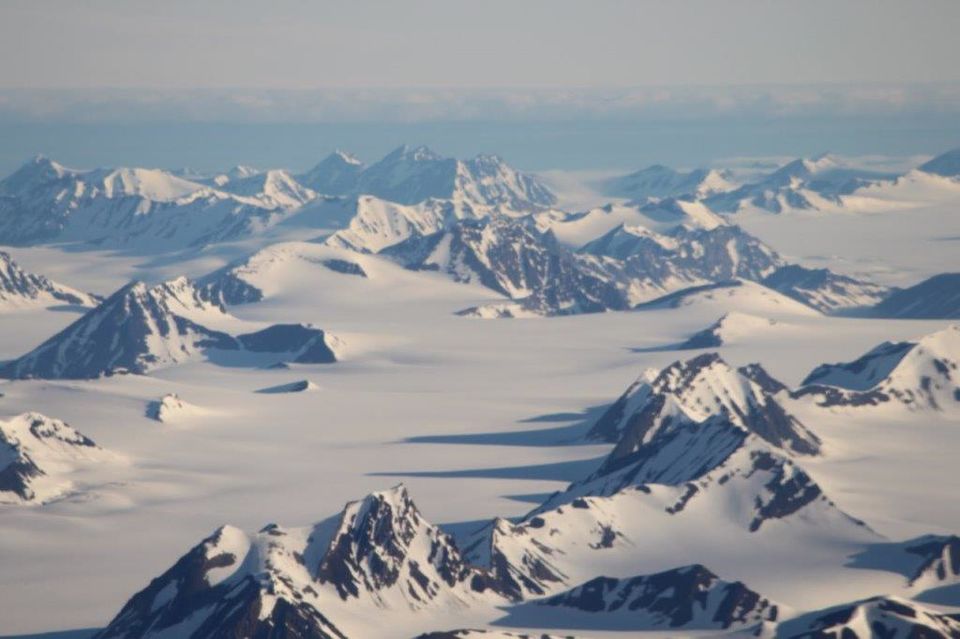 3. Glaciers
Nearly 60% of land of Svalbard is covered by ice. The serenity and wilderness of Svalbard is enhanced with the innumerable small and large glaciers found here. We took a day trip to Russian mining town Barentsburg and were enthralled by the close beautiful views of Esmark Glacier.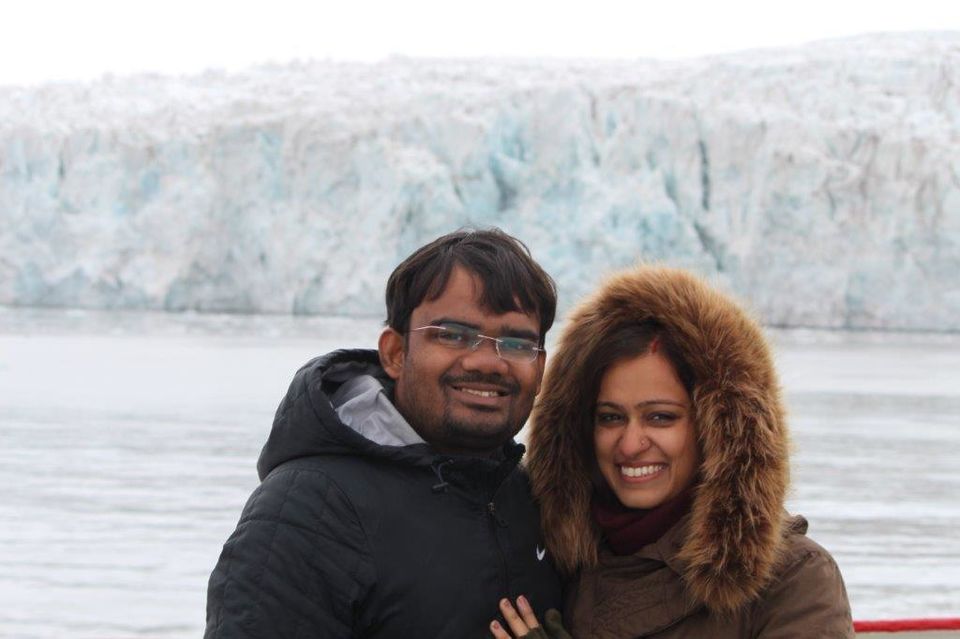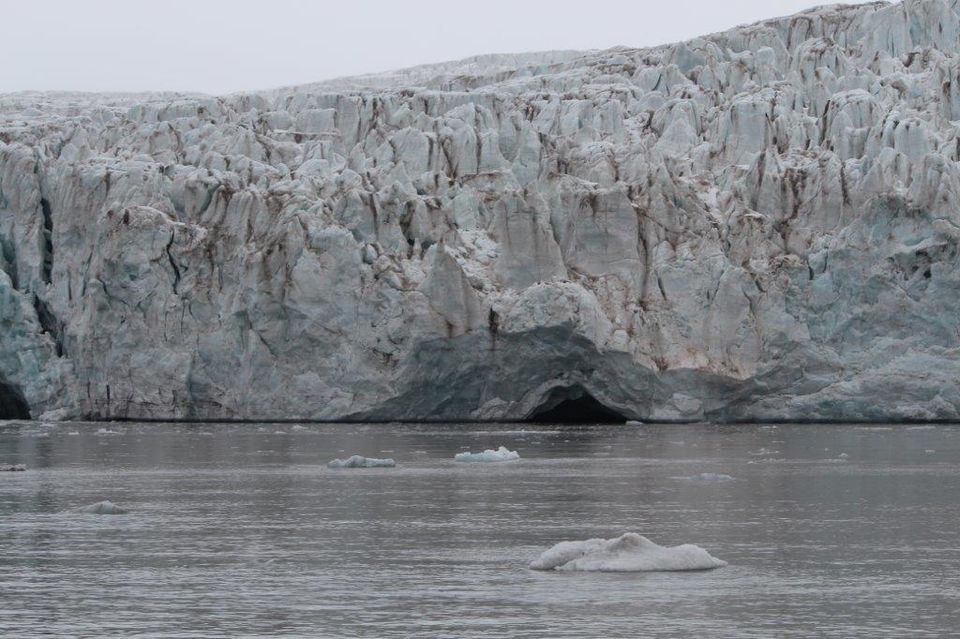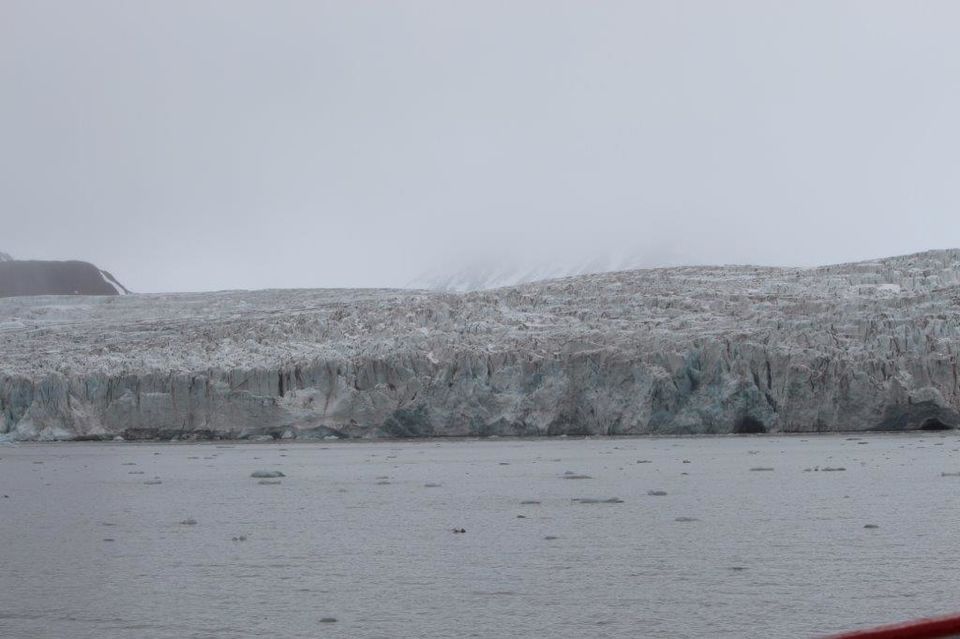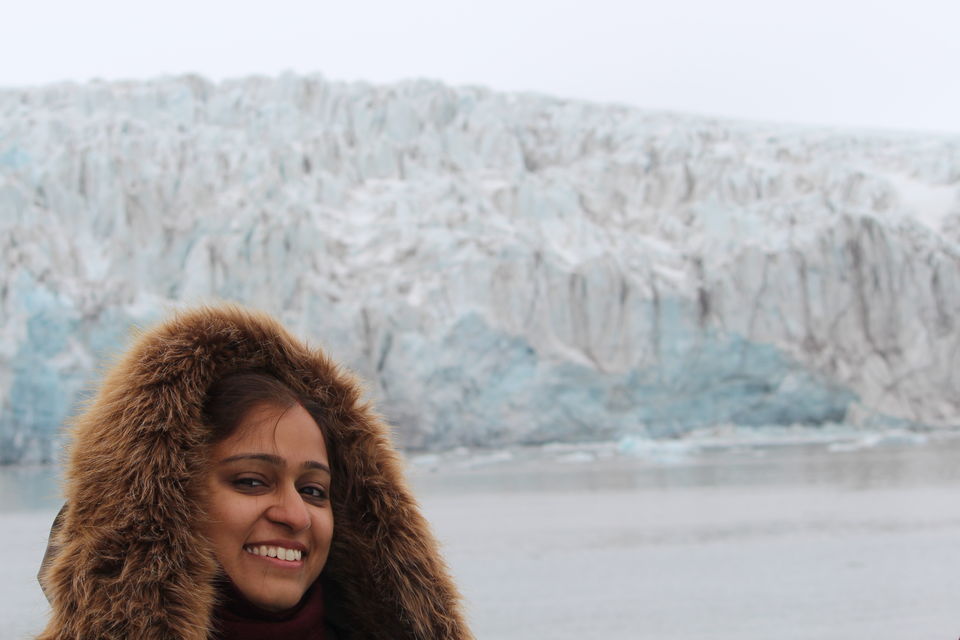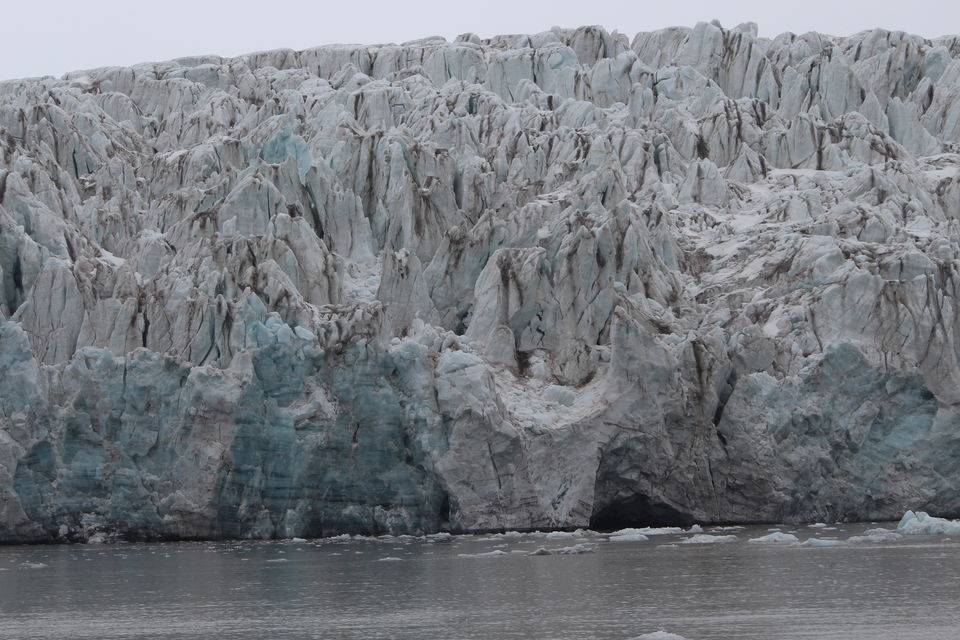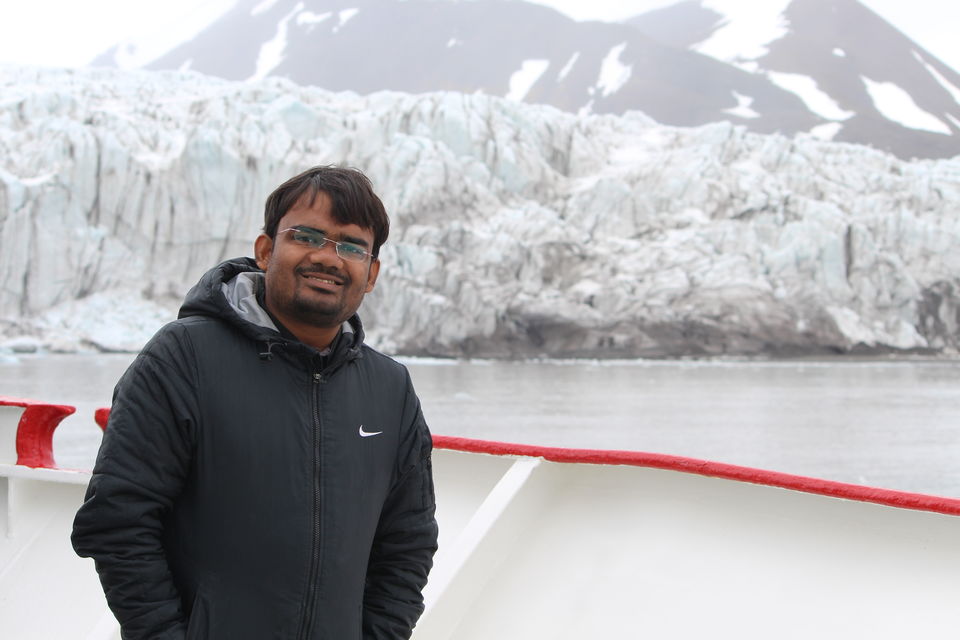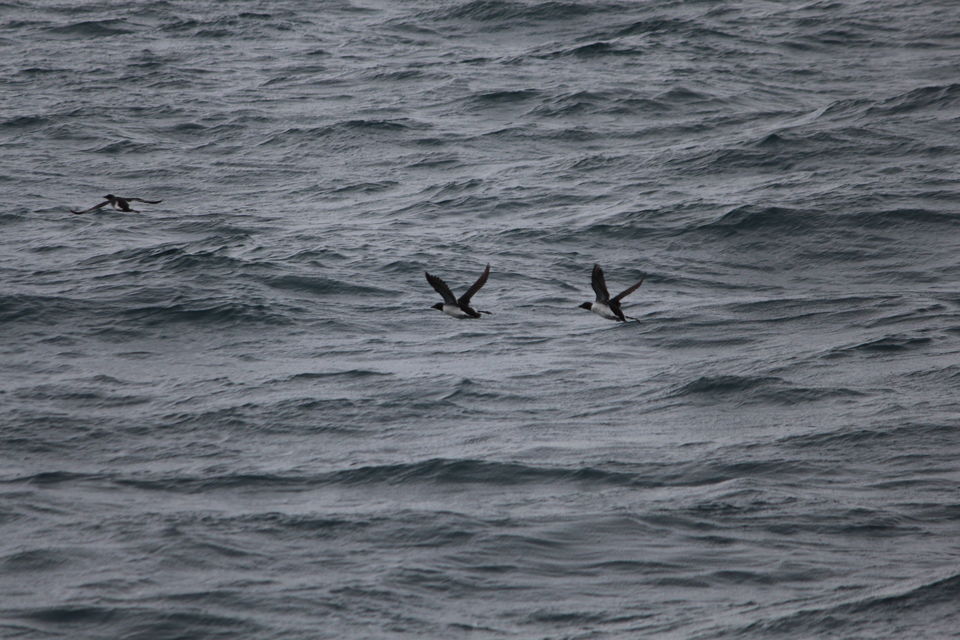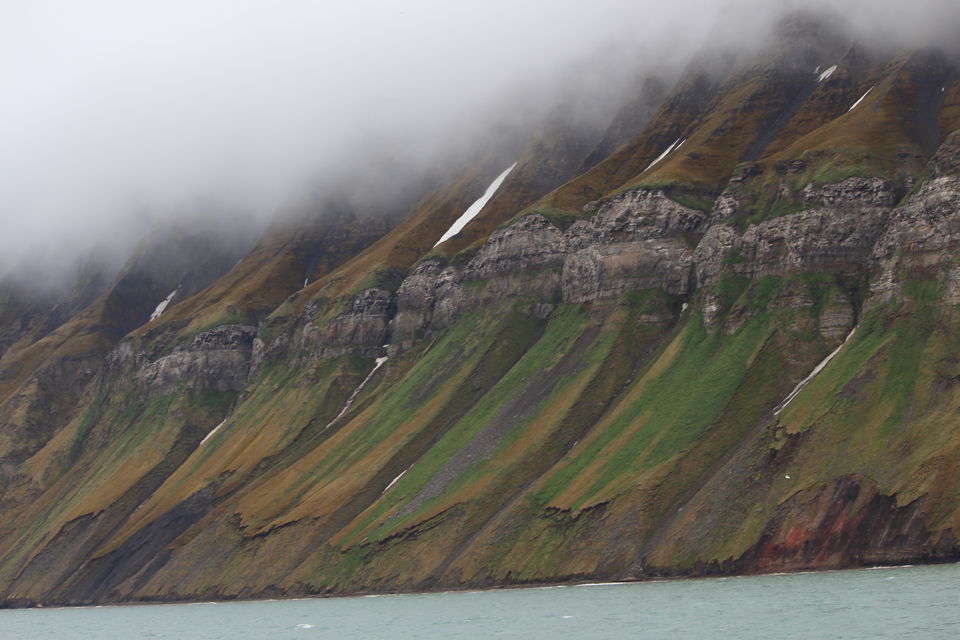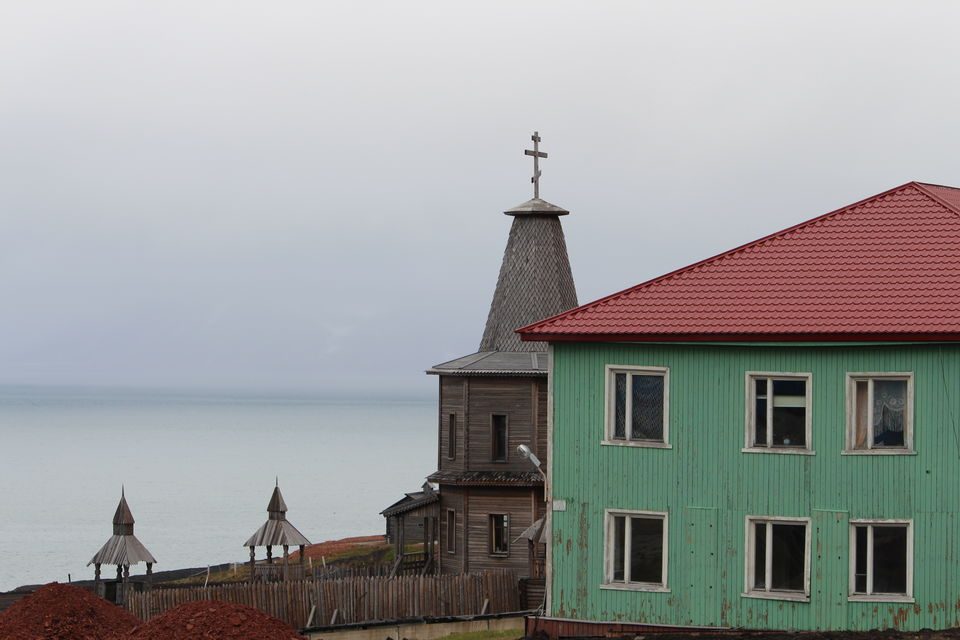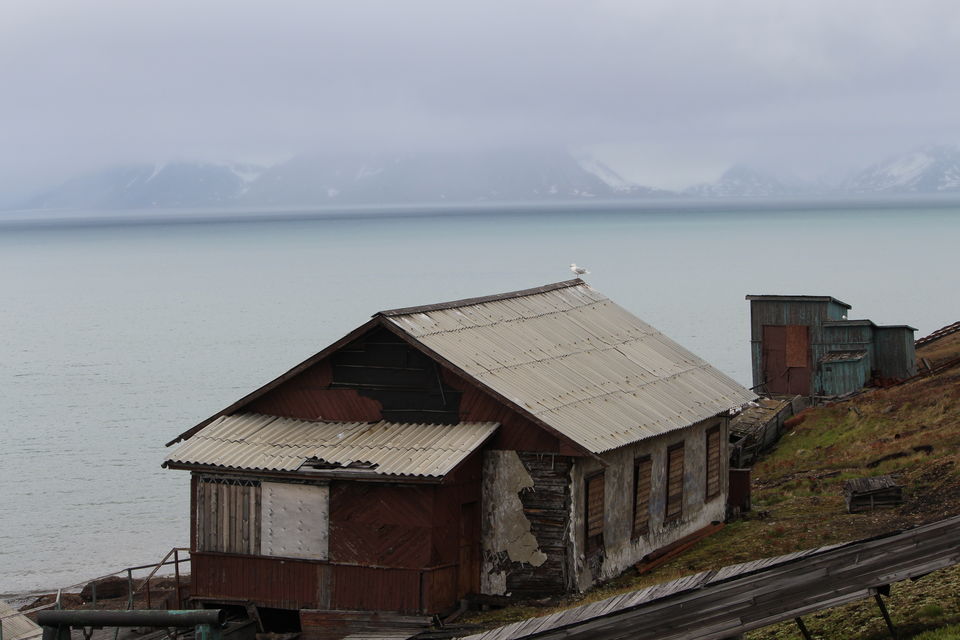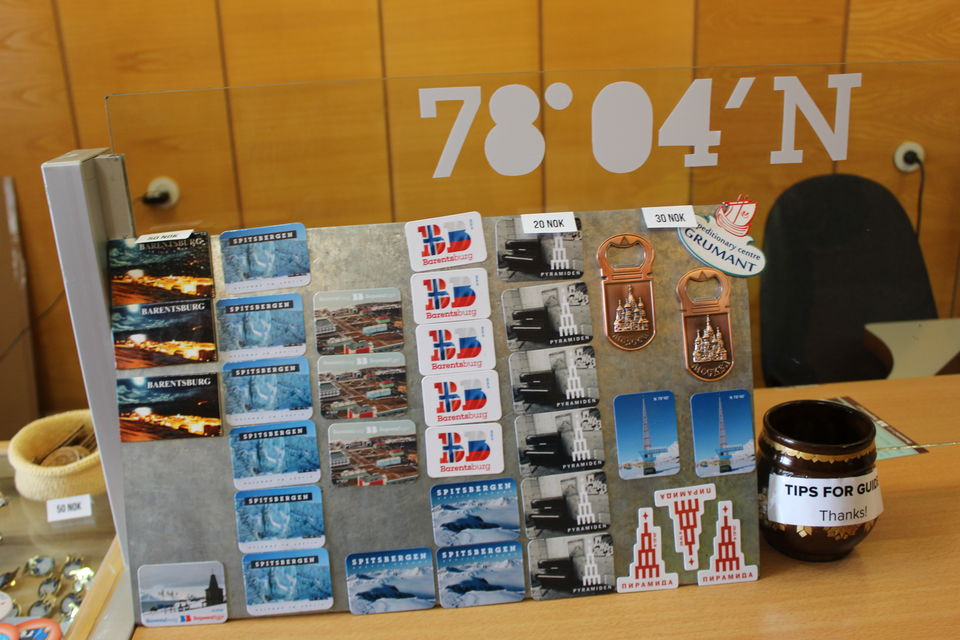 4. Hiking, Fossil Hunting, Dog Sledges, Snow Scooters
One can indulge in guided tours of fossil-hunting or can do small hikes to enjoy the spectacular views from the top. Do make sure you carry good shoes to walk/hike on the snow. Small half day excursions can be taken from Longyearbyen.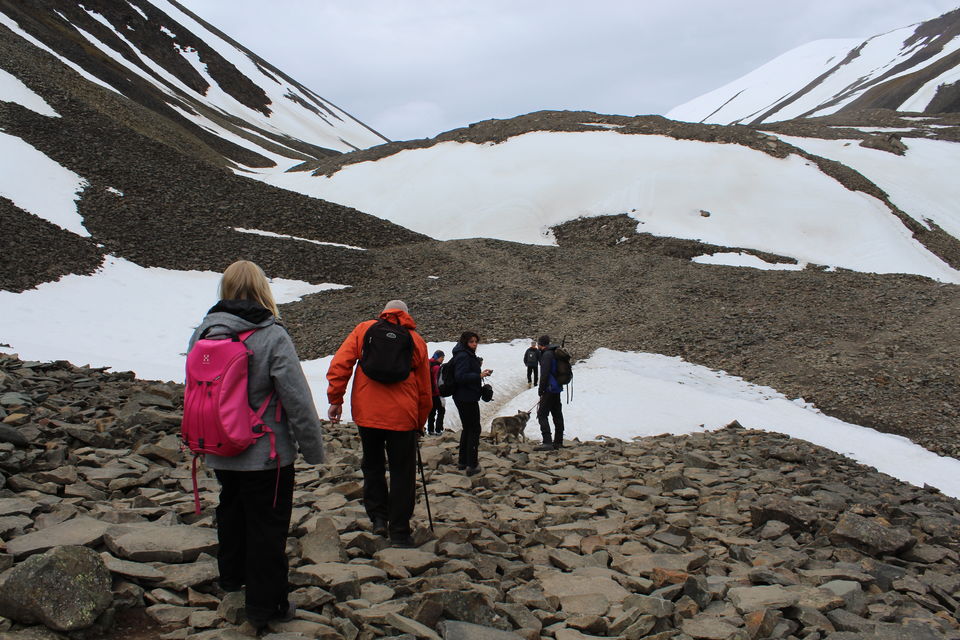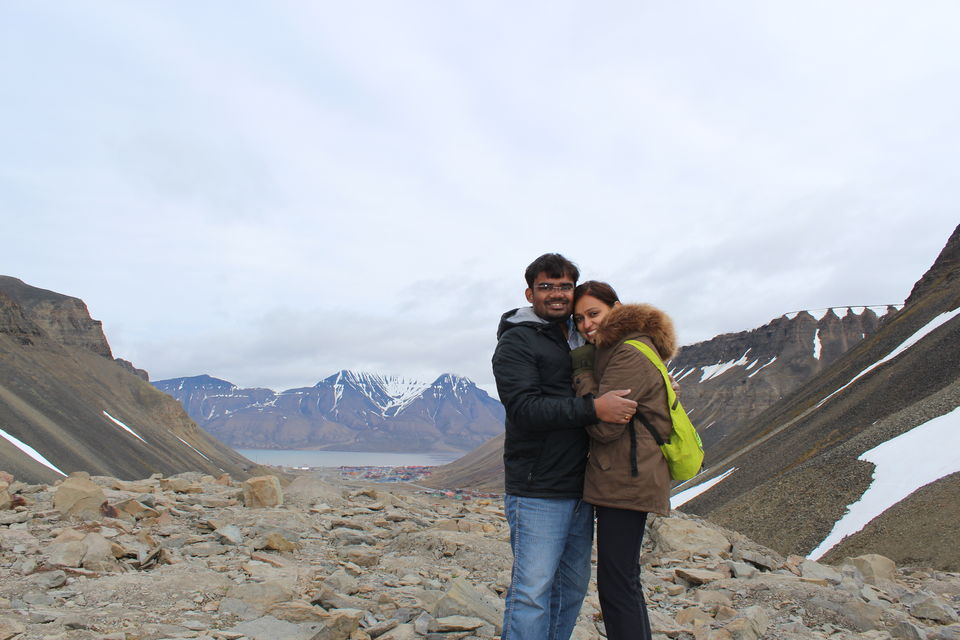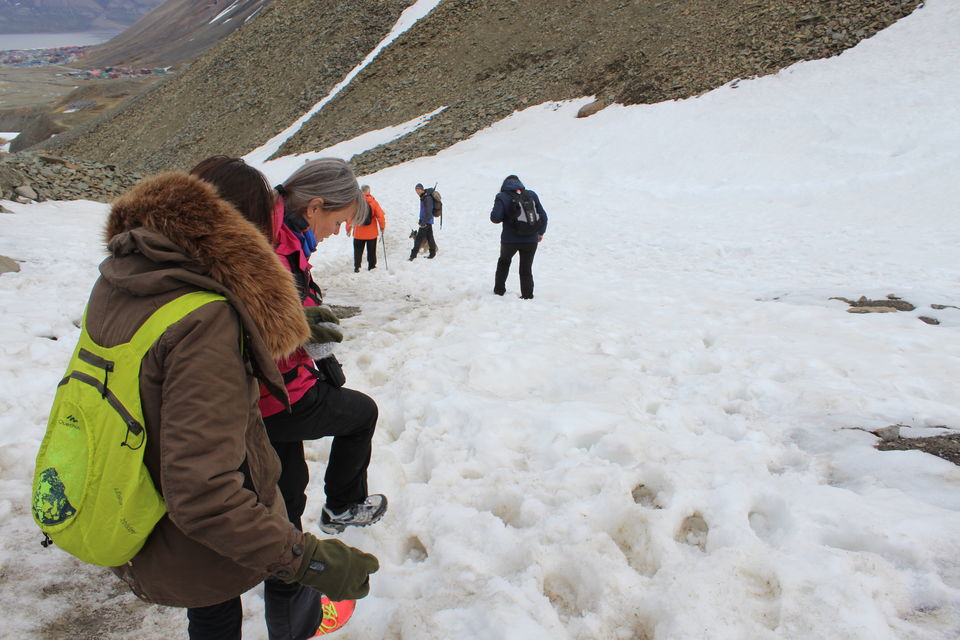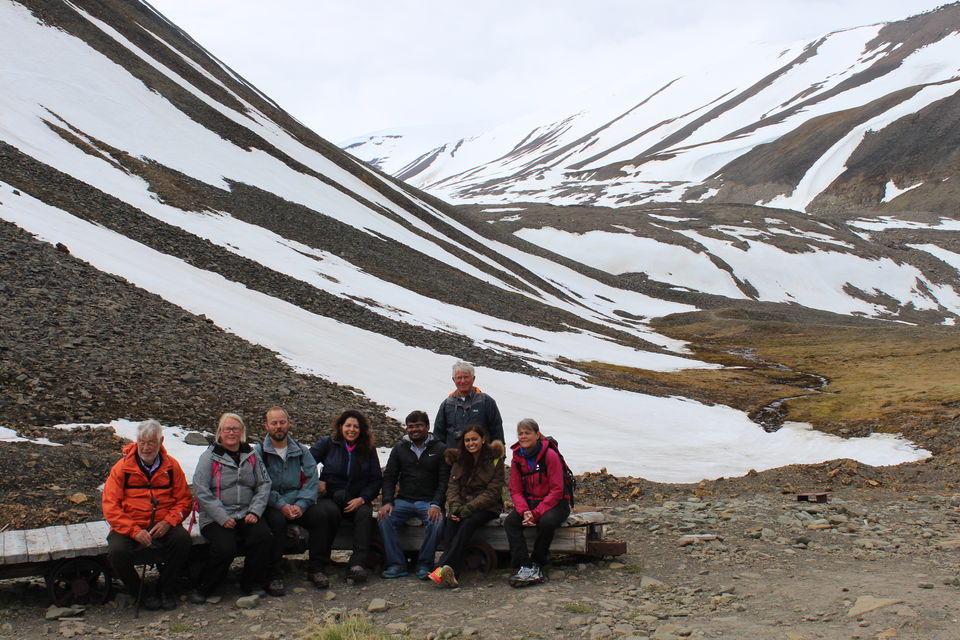 5. Svalbard Museum at Longyearbyen
To douse the inquisitiveness about this Arctic region, visit Svalbard Museum. The Museum exhibits authentic artefacts in a reconstructed environment and takes you on a journey about the history of Svalbard – from the first whalers in the 17th century through Russian Pomors, Norwegian trapping, arctic expeditions and mineral extraction to the present-day society based on modern mining, research and tourism.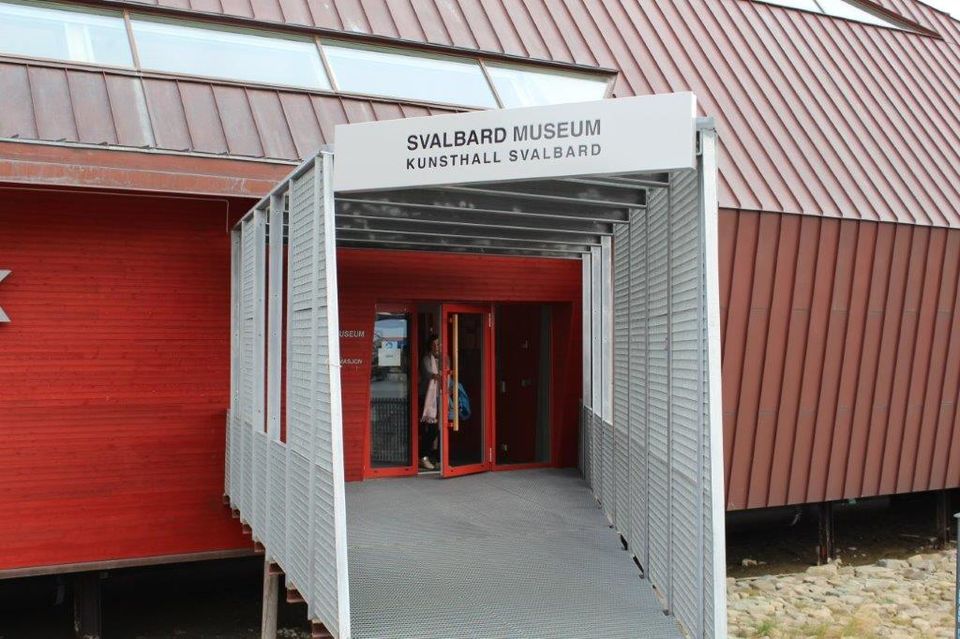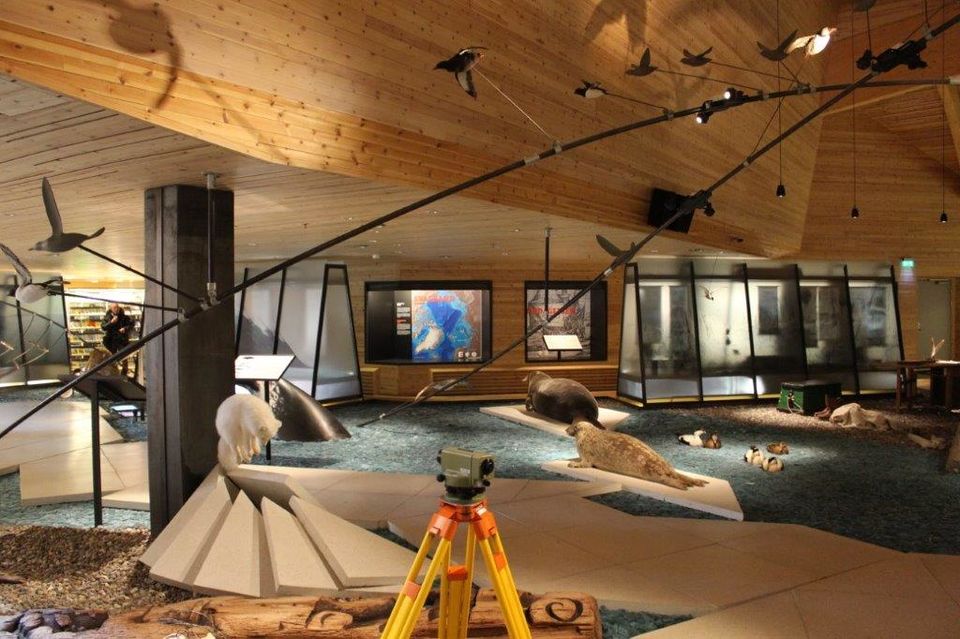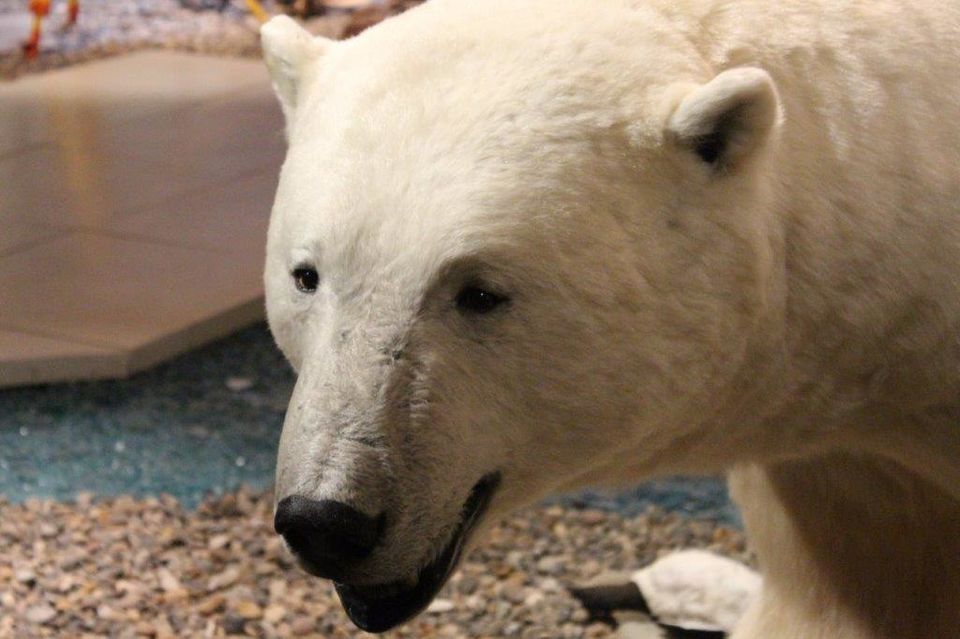 For anyone who loves adventure and wish to indulge in the vastness and wilderness of Nature, Svalbard has lot to offer. You can choose to visit it in winters or summers. Winters at Svalbard are characterized by long dark days of chill that can extend upto months. Summers are never dark with midnight sun bright even at 2 AM.
With global warming, sea ice is melting and my heart is saddened to think what might happen to this natural wonder! If you wish to witness this magic, it can't be better than now.
#Arctic #Northpole #svalbard #visitnorthernnorway #spitsbergen #longyearbyen