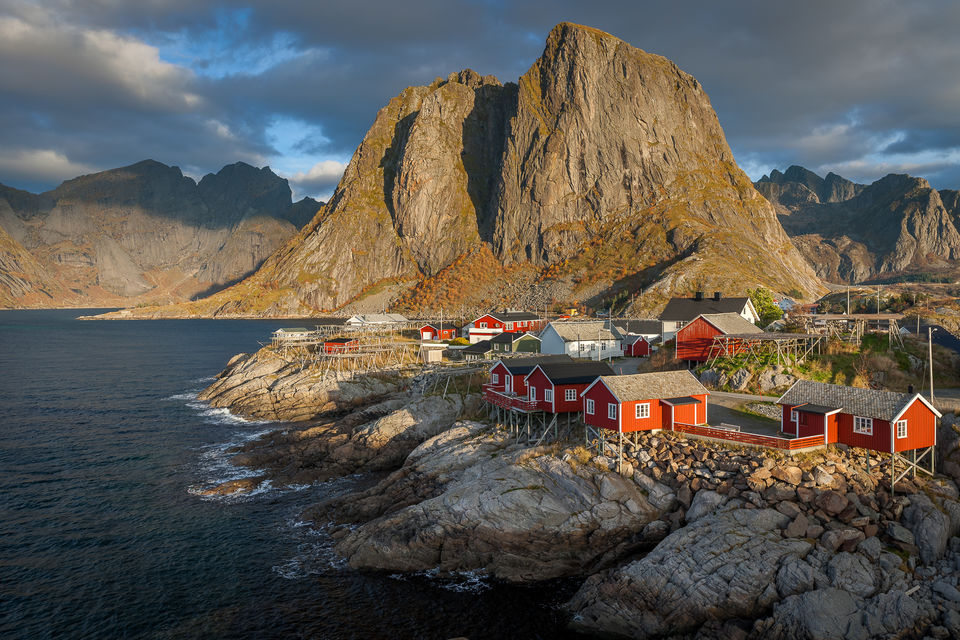 Norway is one of the Scandinavian countries which is know for its remarkably stunning fjords. Norwegian cities Bergen, Trondheim and Ålesund rank among Europe's loveliest cities whereas its northernmost city Tromso which lies 400 km inside Arctic circle serves as gateway to Arctic circle cruise expeditions. Oslo is the capital city of Norway.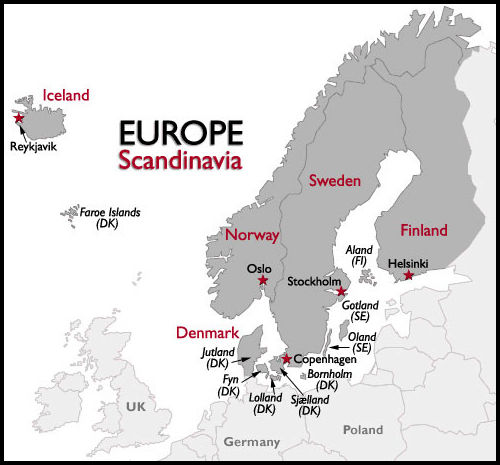 Visa and passport requirements
Since Norway is part of Schengen Treaty therefore a Schengen VISA is required. However, Svalbard is not part of the Schengen treaty system. It is a VISA free zone. But since there is no direct flight to Svalbard from anywhere in the world except for Norway, you would need a visa to visit the Schengen area (Norway) first and then you will also need a visa to fly from Longyearbyen (Svalbard) to Norway. Therefore, get a Schengen visa with two entries. Remember that you will also need to show a passport or national ID card when travelling to and from Longyearbyen.
Best time to visit
In Summers:
July is the peak month to visit Norway when it really gets crowded. Therefore, it is best to arrive early June or mid-late August when weather is still pleasant and nights are dark enough to see northern lights (if lucky!) and summer crowds are gone. Incase you want to witness mid-night sun then you must arrive here by mid-June.
In Winters:
December and January are best months to experience 'Polar nights' in Lofoten, Svalbard and Tromso when Sun doesn't cross the horizon and you only get to experience the twilight for few hours. Rest throughout the day its pitch dark!
But in winters (November-March) a few of Norwegians scenic routes remain closed because of excessive snow. So, plan accordingly as per your preferences. For winters, February-April are the best shoulder months as there is plenty of snow around for doing snowmobiling and dogsledding and sunlight is also back which gives you enough time to explore the city during the day and take pictures.
Well, this itinerary is framed for summer season.
Why Road trip is best option in Norway?
Norway's roads are dotted with tunnels (including the world's longest), mountains, fjords, waterfalls, lush green meadows and they deserve to be explored on a road trip only!
Car Rental
Upon arrival you can either opt to hire a car at either airport with big name rental companies like Avis, Hertz, Sixt and Europcar or maybe you can pre-book in advance, post comparing prices especially if arriving in peak season. best websites to pre-book and compare prices of different car rental companies are Autoeurope.com and Rentalcars.com.

Make sure to check the contracts for the inclusion of unlimited miles, that way you can explore every nook and corner without worrying about going over the limit.
Accommodation
Norway believes in 'every man's right' of free travel and recreation across uncultivated lands in Norway. So, if you are visiting Norway on a very tight budget and if you are an experienced hiker or camper – you can put out your tent anywhere and you will never need to pay for a night's accommodation. Camping material is available almost everywhere in Norway even in small villages. While this is definitely the most cost-effective and adventurous way to camp, there are also plenty of campgrounds that usually have electricity and showers for about $13/night.
Car camping is another option for people on tight budget. There are dedicated car or camper parking areas. Most of them are free while some beside beaches can be paid as well.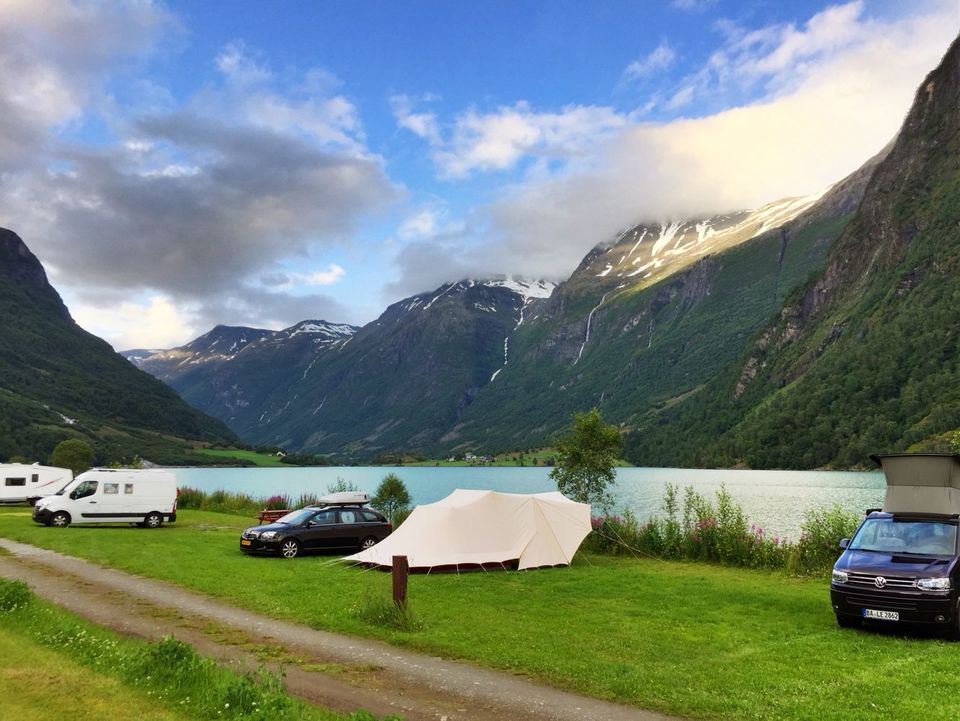 Refer Booking.com for any hotel and Hostel reservations. AirBnB is also a good option in Norway. In Lofoten, make sure to stay in Rorbuer (traditional small fishing cabins) near Reine. Rorbuer generally fits 4-5 people and comes with a kitchen so it can turn out to be a cheaper option for larger groups. Incase visiting Svalbard, then do not forget to book your accommodation well in advance because there are not much options and they get filled up pretty fast in peak season.
Itinerary
I have chalked out an exhaustive itinerary of 3 weeks covering most of western and Northern Norway and Svalbard. However, this 3-weeks itinerary may not be feasible for many people since Norway is a very expensive country in terms of food, accommodation, activities and transportation. Traveling in Norway for 3 weeks may create a big hole in your pocket! Secondly, not everyone can afford to take this long break from work! Therefore, you can break this itinerary into smaller parts as per your preferences, duration and budget. E.g.:
1. If you like road tripping who enjoys journeys more than destinations and wants to experience beautiful varied landscapes (fjords, green meadows, stunning roads and blue skies) at your own pace then travel to Norway in summers covering Fjord area in Western Norway. Doing a 2-week round trip to Bergen covering most of the scenic Norwegian scenic routes is a great option.
2. If you are not much into hiking and want to keep it relaxed (like me!) then you can skip Stavanger (for Pulpit rock hike) and directly fly to Bergen to start with your road trip. Trolltunga can also be skipped which needs 1 entire day plus it is difficult!
3. If you have only a week and want to experience best of Norway on a road trip then head directly to Lofoten islands from Oslo. Lofoten offers everything from beautiful fjords, snow capped mountains, green meadows and breath-taking landscapes to quaint fishing villages and Rorbues. Lofoten is equally beautiful in both winters and summers.
4. If experiencing life in Arctic circle is on your agenda (which is definitely on mine!) and can tolerate cold weather then head to Tromso and Svalbard. Tromso is world famous for chasing Northern lights which can be seen only in winters. If you have 2 weeks in hand then you can easily cover Lofoten islands, Tromso and Svalbard together giving you flavor of both fjords and arctic life!
5. If you are too adventurous and have enough of bank balance then you can take up Arctic cruise expedition as well for a week or more days depending upon your holiday duration and budget ofcourse! Most of the cruises disembark from Svalbard. And Svalbard can be reached only from Tromso. So Loften, Tromso, Svalbard and an arctic cruise can be combined in a 2-week itinerary. Scroll down for more details on this.
So, here is the itinerary starting with Western Norway fjords first, followed by Lofoten islands and all the way up North to Tromso and Svalbard. I have framed this itinerary in such a way that there is approx. 4 hours of driving only every daily so as to keep it relaxed and leisurely enjoy both the journey and destination. I have planned it with the help of Destination experts at Tripadvisor and post reading many travelogues.
Day 1
Fly to Oslo (capital city of Norway) and take connecting flight to Stavanger. Spend day in leisure, explore Marina area called Skagenkaien
Day 2
Hike to the famous Pulpit Rock or Preikestolen. Tickets to the Pulpit rock can be booked https://fjords.tide.no/ For the Pulpit rock hike, carry enough water and food/lunch. To reach Pulpit Rock 1st take ferry to Tau and then a bus ride from Tau to the Pulpit Rock. The ferry takes an hour, and the bus ride about 30 mins to reach the starting point of the hike. The first bus reaches at 9 am. Depending on your speed, the hike can take 2-3 hours uphill on the marked trail. On reaching the Pulpit Rock, spend the next hour or two on the 25 x 25 meters flat mountain plateau, standing 604 meters above the Lysefjord. Absorb the beautiful landscape, and enjoy your packed lunch on top of the Rock, before starting the descent. You will be back at the base by 4pm, and back to Stavanger by 6 pm. Stay in Stavanger. If you plan to add a day in Stavanger, go hiking to the Kjeragbolten (another famous hike in Norway).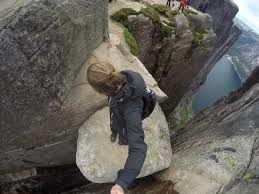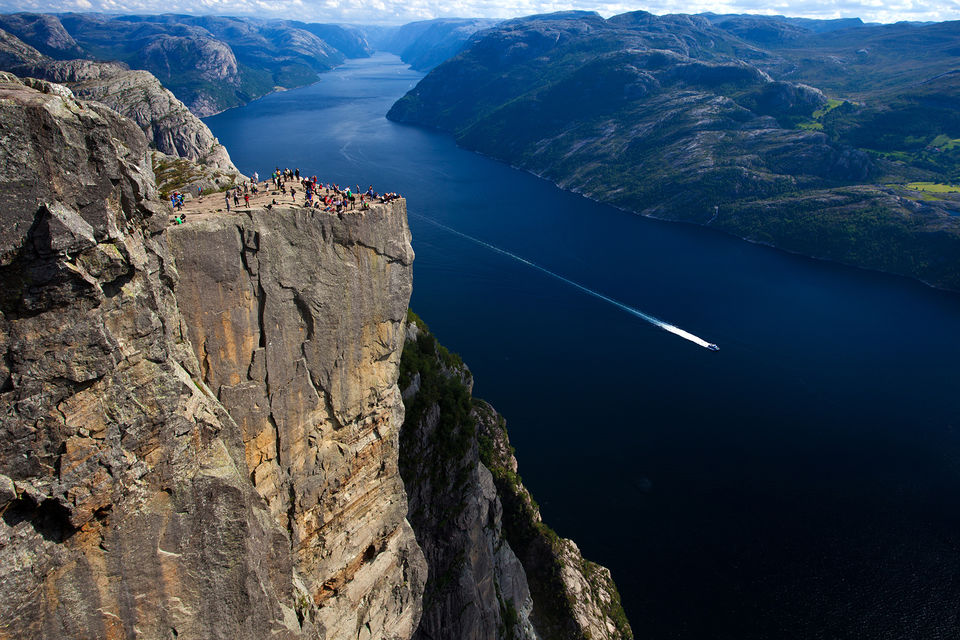 Day 3
Fly to Bergen or you can also arrive by a ferry which leaves from Risavika terminal (~20kms from Stavanger city) around 6 AM and takes ~5 hours to get to Bergen. Choose whichever is cheaper and convenient option for you.
Take a walking tour of Bryggen, the UNESCO's World Heritage site of Bergen, consisting of a wharf, and colourful houses. Early evening, take the Fløibanen funicular to the top of the hill, to get a bird's eye view of the city of Bergen. Bergen get rains 250 days of the year, so don't forget to carry your rainwear/umbrella.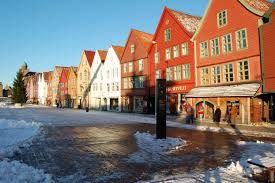 Day 4
Road trip to western Norway starts today!
Pick up your rental car in Bergen. Explore Hardanger Fjord: Norwegian Scenic Route Hardanger consists of four stretches: Granvin - Steinsdalsfossen (Road 7), Norheimsund - Tørvikbygd (Road 49), Jondal - Utne, and Kinsarvik (Road 550) - Låtefoss (Road 13), a total distance of 158 km. A ferry operates from Tørvikbygd - Jondal and from Kinsarvik - Utne - Kvandal.
Come here in spring to see all the blossoms of "the fruit basket of Norway". Apple trees, plums, pears, strawberries, etc. along the road to buy fresh from the farms. The apple juice from here is famous
Option 1 – incase you want to hike to Trolltunga
Drive from Bergen to Steinsdalsfossen (waterfall where you can follow the path behind the cascade). Continue to Norheimsund till Granvin. Return to Kvandal. Take Ferry to Utne. Continue to Jondal by road and arrive at Odda. Stay in Odda.
Route link: Route 1: Bergen to Kvandal
Route 2: Utne to Odda
If you are not interested in covering this Scenic route and instead wants to arrive at Odda earlier then from Norheimsund continue to Tørvikbygd (Road 49) and take ferry to Jondal. From here drive till Odda.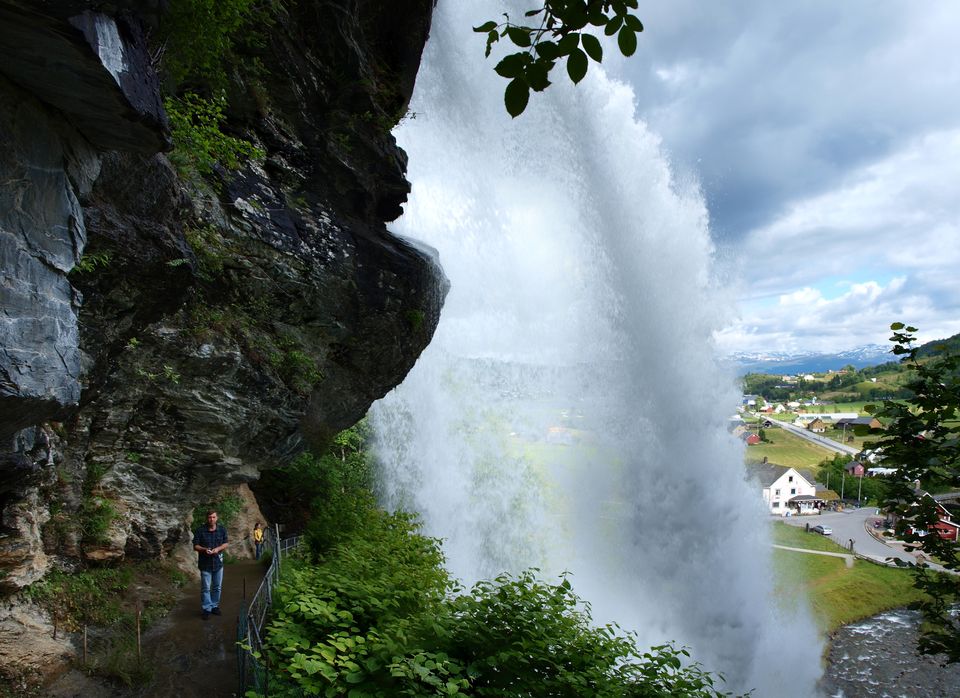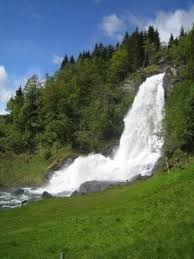 Day 5
Start early from Odda for hiking to Trolltunga. I have heard it is a tough trek but worth the effort. It takes almost whole day. Once back from trek, if time and stamina allows then visit Låtefoss (the twin falls). Trolltunga is quite a famous trek. I am sure you must have seen its pictures on social media!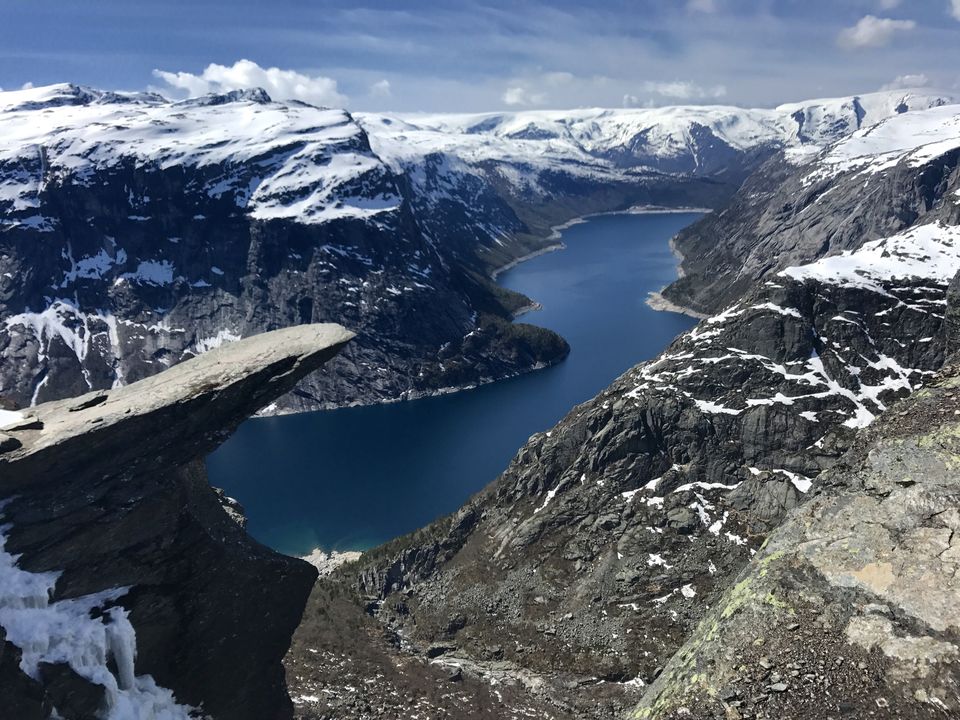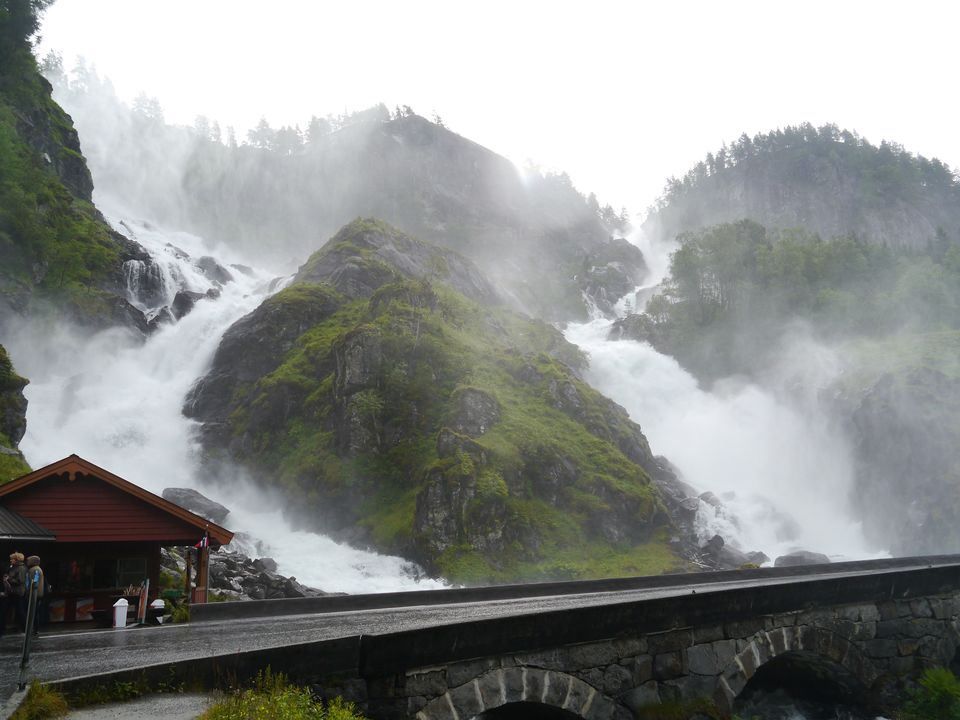 Day 6
Drive to Kinsarvik from Odda. With this the whole tour of Scenic Route Hardanger is complete. Continue to Eidfjord and then to Flam. Visit Vøringsfossen, Norway's most famous waterfall, on the way. (Refer Day 5 under option 2 for more details on further route)
Option 2 – Not interested in Hike to Trolltunga
Day 4
Again there is an option between 2 routes which can be taken from Bergen to Eidfjord incase you want to skip a hike to Troltunga. Both these routes cover different parts of Hardanger scenic route and will take approx. 5 hours. Ask some local for recommendation on which is the best route out of the two.
From Bergen drive to Steinsdalsfossen waterfall. Continue to Norheimsund and arrive at Tørvikbygd. Take Ferry to Jondal. From here continue driving to Utne – Ferry to Kinsarvik – drive to Eidfjord. Stay here overnight.
OR
From Bergen drive to Steinsdalsfossen waterfall. Continue to Norheimsund and arrive at Tørvikbygd. From here drive till Granvin and return to Kvanndal. Take ferry till Kinsarvik via Utne. Drive to Eidfjord. Stay here for overnight. Visit Vøringsfossen, Norways most famous waterfall from Eidfjord. It has a vertical drop of 145 meters and a total fall of 182 meters.
I personally recommend 2nd option since it involves only 1 ferry. I couldnt find any website where ferry tickets for these routes can be booked online in advance. Hence, one will have to line up at the dock. As per tripadvisor forum on Norway, one can book ferry tickets 1 hour prior to departure by calling at + 47 91 68 11 13. However, timetables for these routes can be found at https://www.norled.no/en/maps-and-schedules/ferry/hordaland/
Day 5
Drive to Flam from Eidfjord covering one of the most scenic Norwegian waterfalls, Skjervsfossen and Stalheimskleiva which is a beautiful valley having very steep 0ne-way road offering stunning views. Arrive at Gudsvangen. Board on a Naeroyfjord-Tour from Gudsvangen to Flam. Naeroyfjord is a UNESCO site. Naeroyfjord is the narrowest fjord in Norway.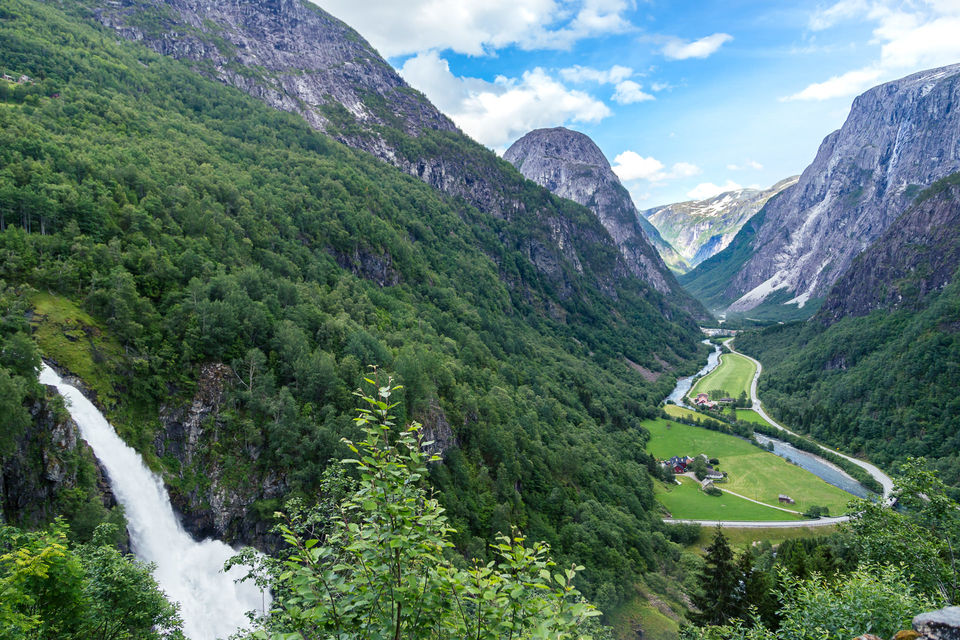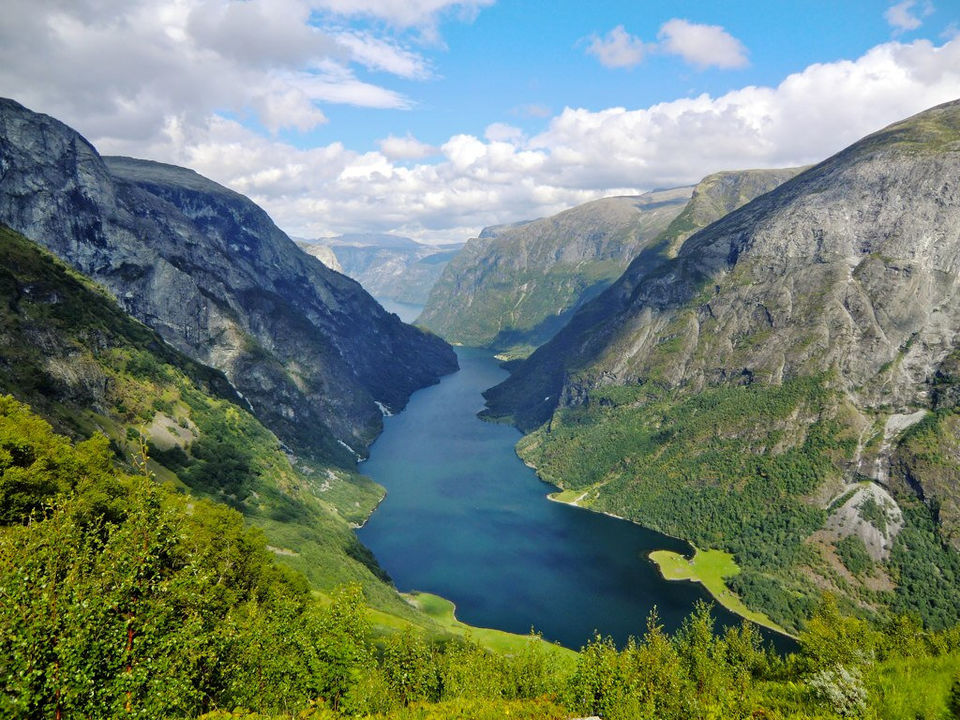 You can book tickets in advance for this tour which is for 2 hours. It is a round trip cruise covering Gudsvangen, Flam, Undredal and Dyradal. Here is the timetable for same.
On reaching Flam, do train journey from Flam to Myradal. The Flam Myrdal journey offers a panoramic view of some of the wildest and most magnificent nature in the Norwegian fjord landscape. The 20-km steep train journey, passes through ten stations, twenty tunnels and one bridge. It stops at Kjosfossen where you can get off the train to view the waterfalls. The ride that takes 2.5 hour both way with a 15-minute stop at Myrdal is a perfect way to relax and enjoy the scenery from the warm shelter of the train.
If you have time then you can drive back to Voss from Flam for some adventure activities like skiing, water sports, skydiving to paragliding. Voss is known as adventure capital of Norway. Find more details https://en.visitvoss.no/things-to-do/adventure/water-activities
You can also visit Undredal from Flam which is only 16-20 minutes away (if not covered already on Naeroyfjord cruise). It is a small beautiful village. It has more goats than human beings!
Stay overnight at Flam.
Day 6
Drive from Flam to Stegastein lookout to have panoramic view of fjords. Continue the drive on FV 243, the Norwegian scenic route between Aurland and Lærdalsøyri. It is the longest road tunnel in the world. Drive further to Solvorn. It is a very small picturesque and photo-friendly village beside emerald green waters. From here take ferry to Ornes to visit the 12th century UNESCO site - Urnes Stave Church. The church is surrounded by raspberry, blueberry and apple farms. Do not forget to taste a berry cheese cake or buy a basket of fresh fruits from the local shop outside the church. Arrive at Skjolden - a beautiful village at the end of the of the Sognefjord. Stay at Skjolden or Solvorn overnight. I read both are beautiful places to stay at.
Ferry link from Solvorn to Ornes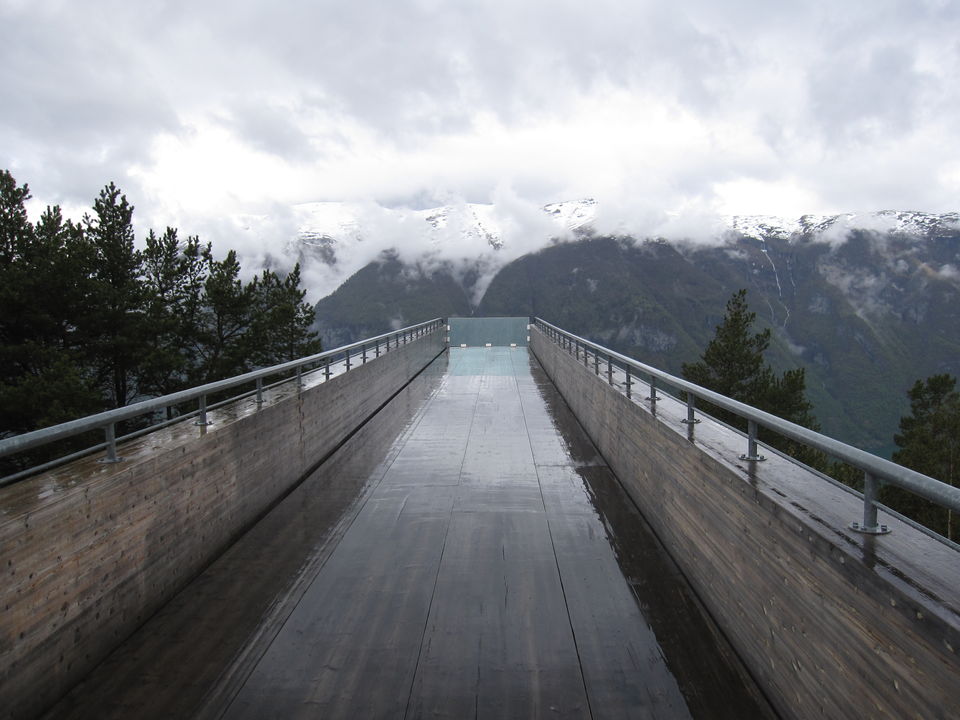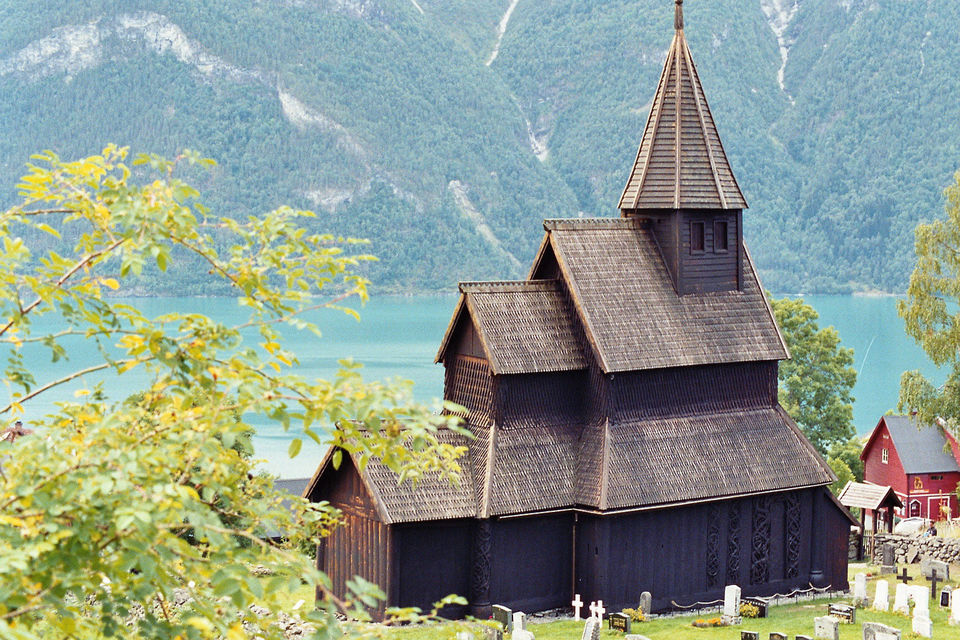 Day 7
Continue to Lom on Rv 55 covering Scenic route Sognefjellet. Visit Lom stave church. Continue to Geiranger fjord, passing through Sognefjellet Summer Ski Centre surrounded by snow covered mountains and glaciers.
Arrive at Geiranger and Stay here for 2 nights. Spend the day exploring UNESCO protected site Geiranger fjord. Take an hour-long ferry trip to Hellesylt to explore the fjord first hand. On the way view the numerous waterfalls, the seven sisters and the eagle nest path. Have lunch/dinner in the famous hotel Geiranger. Visit Dallsniba viewpoint. Dallsniba is a toll road, about 30-minute drive from city center, with hairpin turns and a ton of photo ops up the road. At the top there is a skywalk and cafe.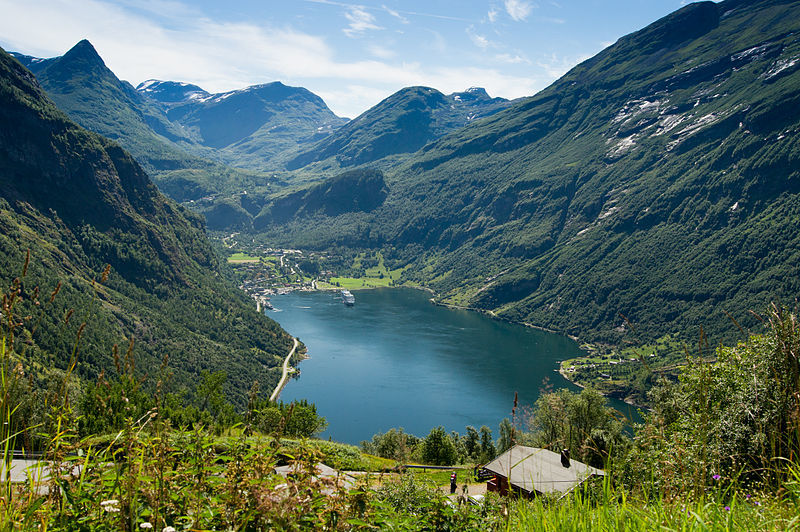 Day 8
Next day drive to Jostedalsbreen National park. It has largest glacier of continental Europe - Jostedal glacier. There are several adventure activities one can opt for here from kayaking, glacier hiking, ice climbing, zodiac tours, to glacier river rafting. You can pre- book the trips with Icetroll http://www.icetroll.com/
You can also go Jotunheimen National Park. It has hiking trails leading to some 60 glaciers. The trails passes through lakes, valleys and lakes.
Both the excursions will take full day so you can choose either or may be do both by extending your stay here incase you love hiking!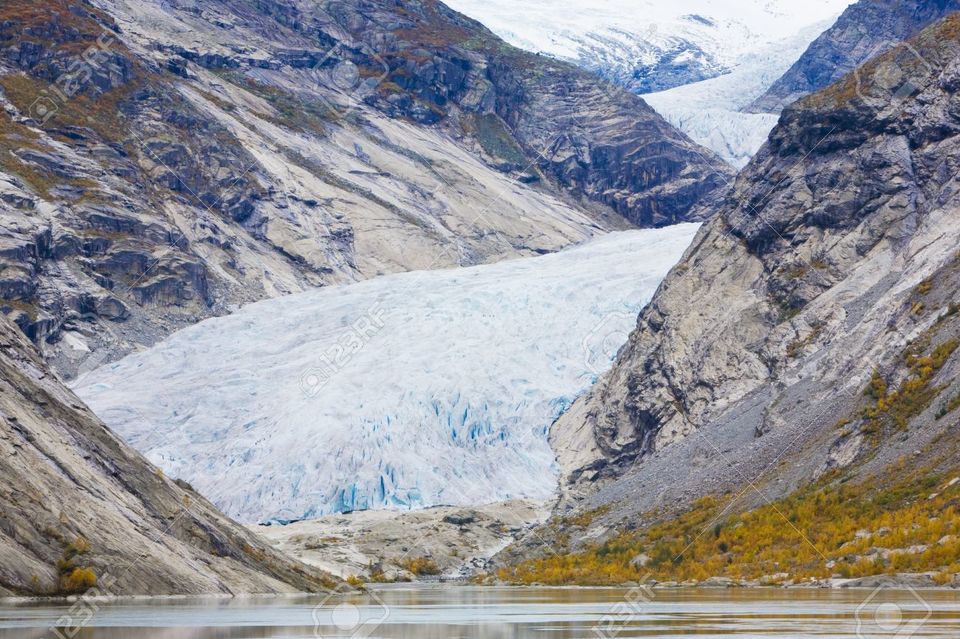 Day 9
Drive to Andalsnes from Geiranger via Trollstigen highway today.
Take the Eidsdal and Linge ferry and then Take Rv63 to drive through the world-famous road with 11 hairpin turns – Trollstigen covering another Norwegian scenic route. Arrive at Andalsnes. Continue further to Bud. Take the Åfarnes-Sølsnes ferry and drive towards Bud. Cover another Norwegian scenic route called The Atlantic Ocean road. Also known as "The Road in the Ocean", with seven bridges that allows the road to follow the islands in the sea like a snake. Continue to Kristiansund and stay here for night.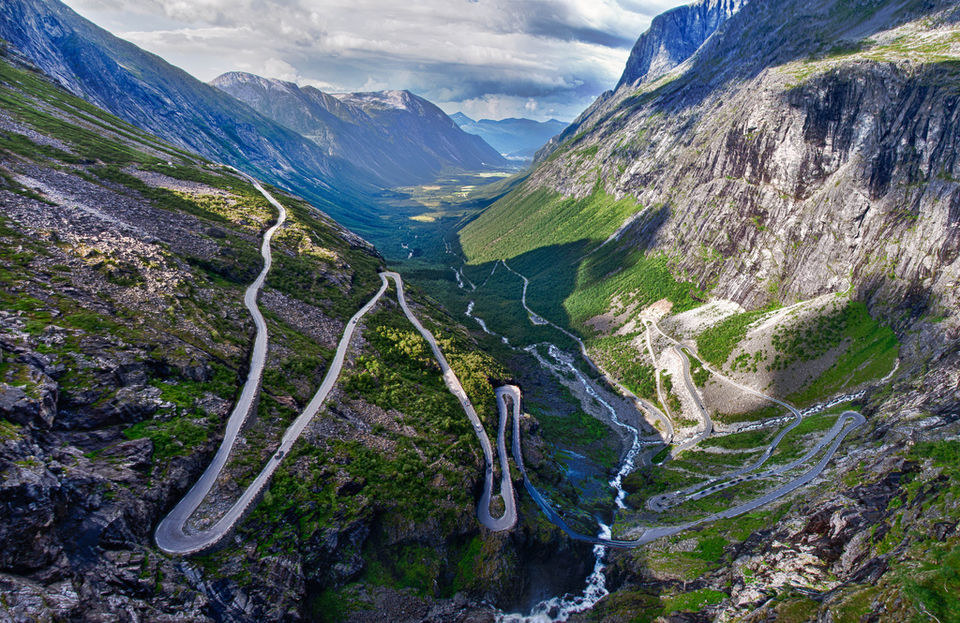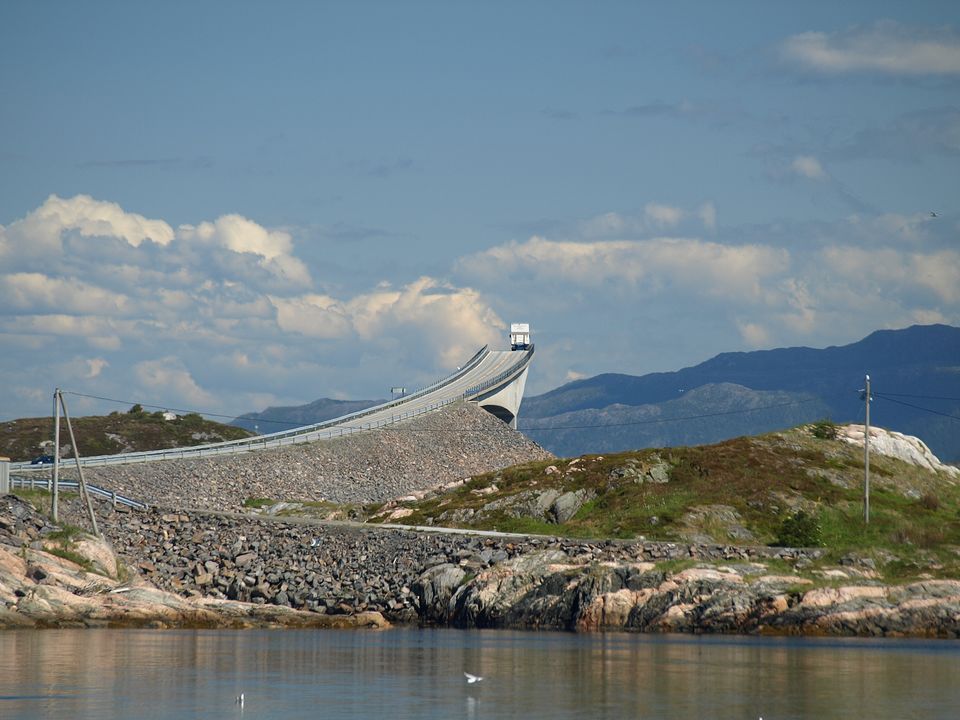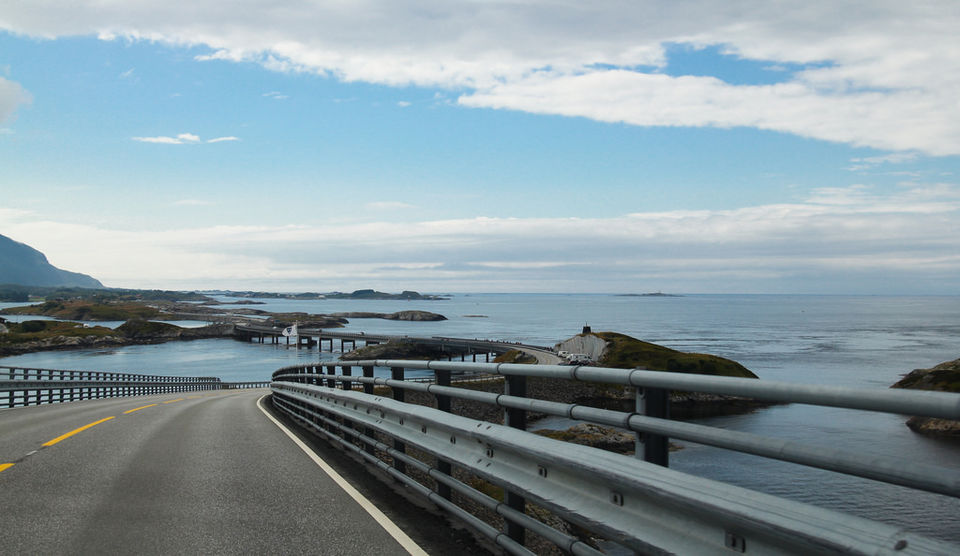 Option 1 – Interested only in road trip covering Western Norway fjords and other Norwegian Scenic routes
Day 10
If you do not wish to cover Northern Norway and instead interested in exploring scenic beauty of western fjords then you can plan your Day 9 a bit differently.
You can skip The Atlantic Ocean road on Day 9 and instead drive directly to Kristiansund from Andalsnes and stay there overnight. There is Kvernes Stave Church in Kristiansund. Another beautiful stave church on your way.Donot forget to check it out.
On Day 10, leave Kristiansund and drive towards Bud via The Atlantic Ocean road. Further, drive to Molde and take a ferry to Vestnes. Continue on E39 and reach Alesund. Stay here overnight.

Ålesund is a port town on the west coast of Norway, at the entrance to the Geirangerfjord. It's known for the art nouveau architectural style in which most of the town was rebuilt after a fire in 1904. There are panoramic views of Ålesund's architecture, the surrounding archipelago and fjords from the Mount Aksla lookout. (Source: Wikipedia)
To go up to Aksla you can either take the 418 steps that go up from the Town Park or you can drive Borgundfjordveien/Fjelltunveien all the way up. It is a must visit in Alesund.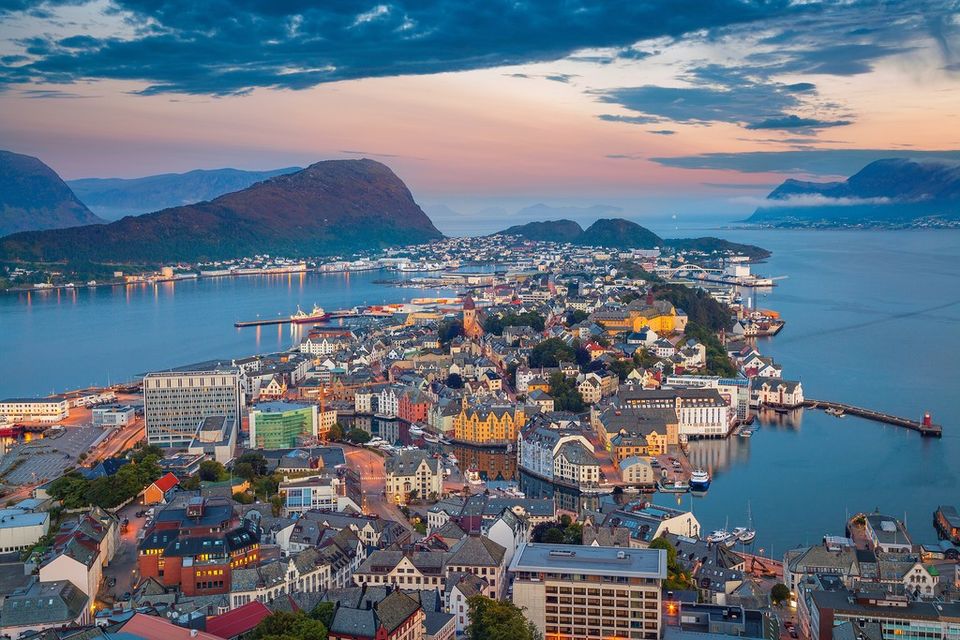 Day 11
This Day involves driving of approx. 7 hrs including 2 ferries. From Alesund drive towards Solavågen. Take ferry to Festøy Ferryport. Continue to Indre Standal and reach Volda. From here take a ferry again to Folkestad.

Today you will cover another Norwegian scenic route called Gaularfjellet. It lies between Balestrand and Moskog. The route follows the road from the mighty Sognefjord - the world's longest and Norway's deepest fjord.

Keep driving on FV 651 from Folkestad till Lote. Continue on E39 and arrive at Forde. While traveling from Forde to Dragsvik, you will cover Gaularfjellet. Stay overnight at Dragsvik.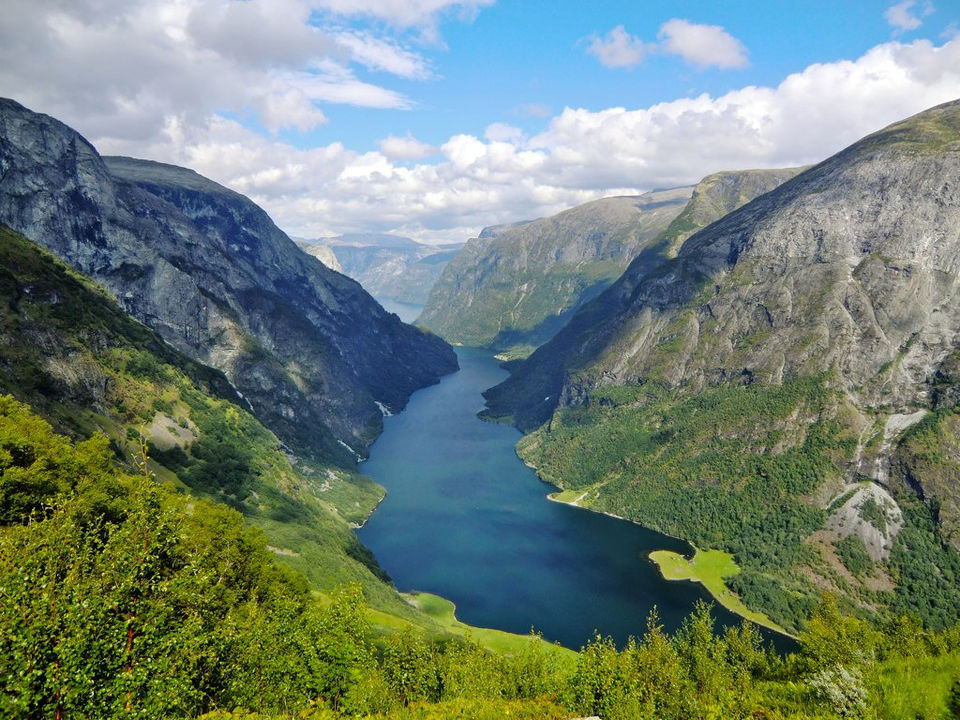 Day 12
Take a ferry to Vangsnes from Dragsvik. On the way, visit Hopperstad stavkyrkje – a famous stave church and Tvindefossen waterfall. Finally arrive at Bergen. Stay overnight. Return your hired car.
Day 13-15
You can choose to stay in Bergen for another 1-2 days giving yourself some rest from that long road trip before catching flight to your home country from Bergen airport. Or else, you can choose to visit capital city of Norway, Oslo.
The train journey from Bergen to Oslo via Bergen railways takes approx. 7 hours. It is considered one of the most scenic rail journey in the world. Tickets can be booked here in advance. Alternatively, incase of lack of time, a direct flight to Oslo from Bergen can also be booked. You can choose to stay in Oslo for 1-2 days depending on the duration of your holiday. I am sure post seeing so much of scenic beauty in western Norway, you might not find Oslo that interesting. For 'things to do' in Oslo please scroll down.
With this a 2-week road trip to fjords of Western Norway comes to an end where 6 most famous Norwegian scenic routes have been covered.
Option 2 – Wants to cover Trondheim, Lofoten islands, Tromso, Svalbard (Northern Norway)
Day 10
Travel to Trondheim today from Kristiansund. With its colorful warehouses, waterways and wooded hills, Trondheim is without doubt one of Norway's most photogenic towns. Its a long drive (~4 hours) therefore pack some food along. Places to visit in Trondheim are Nidaros Cathedral (the northernmost Gothic structure in Europe), Rockheim (museum devoted to pop and rock music, mainly Norwegian), old town (Bakklandet), stroll around 2 main bridges: Bakke Bru (new bridge) and Gamle Bybro (old bridge) and Erkebispegarden (Archbishop's Palace) Take a bicycle tour to explore the city. Stay here overnight.Trondheim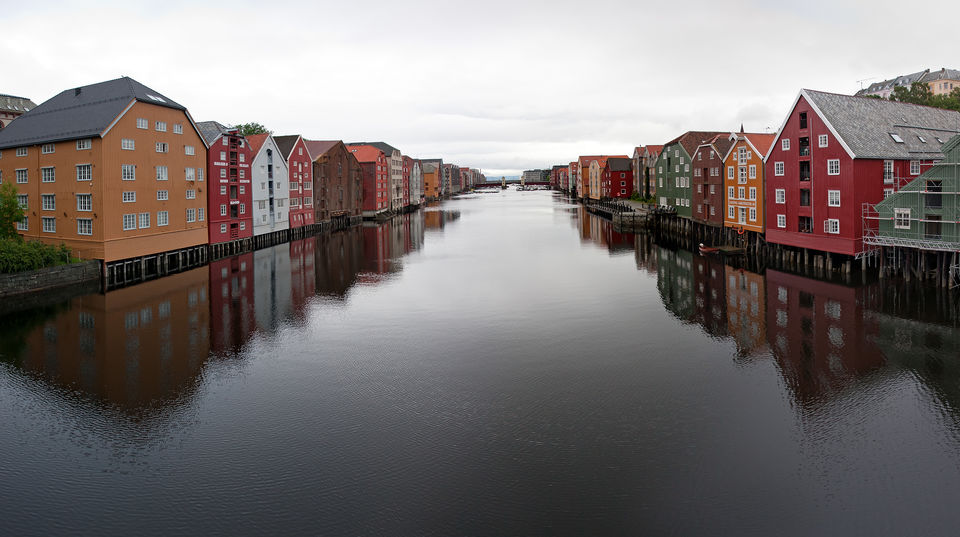 Day 11
Time to explore Lofoten Islands!
Lofoten is picturesque archipelago of small fishing villages lying above Arctic Circle. Mere googling about Lofoten islands has left me alluring for these magical islands having tall mountains, pristine beaches, bright red and yellow colored rorbues (Rorbu is a Norwegian traditional type of seasonal house used by fishermen, normally located in a fishing village. The buildings are built on land, but with the one end on poles in the water, allowing easy access to vessels. Source: Wikipedia) lining the coastline and serpentine smooth roads around spell bounding landscapes!
The Lofoten archipelago is made up of five main islands: Austvågøya, Gimsøya, Vestvågøya, Flakstadøya and Moskenesøya. All of them are connected by the E10, a road that runs the full length of the archipelago, so it's possible to see every island by car (or bus). This highway is one of the Norwegian Scenic routes as well.
Austvågøya Island is home to Svolvær, a larger town with shops, restaurants, and galleries and Kabelvåg, a medieval village. Gimsøya Island is the smallest of Lofoten's islands and has large areas of protected wildlife. On Vestvågøya Island you can find some of Lofoten's best beaches, like Unstad, Uttakleiv, and Haukland, while Flakstadøya Island has many museums and a thriving art scene. Moskenesøya Island best known for Reine, often recognized as the most beautiful village in Norway and one of the most beautiful villages in Europe.
How to reach?
There are couple of options to reach Lofoten islands:
1. By air: There are 3 airports in Lofoten: Leknes, Svolvaer and Narvik (EVE). You can take flight to any of them from Trondheim (or Bergen/Oslo incase arriving here directly from there) depending on your budget and car rentals available on each airport. There is a layover at Bodo incase arriving at Leknes and Svolvaer. Narvik is a little far from Lofoten archipelago. Check https://www.skyscanner.co.in/ for all flight options and rates.
2. By ferry: Take flight from Trondheim till Bodo. Hire a car in Bodo and board a ferry till Moskenes which takes ~4 hours. Since hiring car in Lofoten is very expensive therefore it is advisable to hire cab from Bodo and arrive in Lofoten by ferry. Also, you will get to witness Lofoten islands from sea which is an incredible sight! Be cautious of the fact that arriving by ferry can be a little rough for people who are prone to sea-sickness. Do not forget to carry relevant tablets to combat your health issues in this case. By ferry also you have 2 options depending on how you want to roam around in Lofoten:

a. Ferry from Bodo to Moskenes incase you have rented a car
b. Ferry from Bodo to Svolvaer incase you plane to use public transport within Lofoten
3. By Road: If Tromso is your starting point then you can choose to drive as well. Duration is ~6 hours for non-stop drive.
4. By Train: Bodo is last station on Norway's Railway network. As a cheaper option you can board a train as well from Trondheim to Bodo.
Since this travelogue is all about self-driving and in continuation to this itinerary, I would recommend taking flight directly to Leknes and hire a cab from airport. I am choosing this option to save some time and hassles of changing so many modes of transportation when you are already traveling on roads for past 10 days. If coming directly from Oslo/Bergen and plan to cover only Lofoten islands then 2nd option will be best.
Following are the links to pre-book ferry from Bodo to Moskenes
http://www.torghatten-nord.no/
https://lofoten.info/en/Ferry-and-expressboat/?News=22
Incase timetable for ferry departures in summers is not up on above websites then refer following link:
http://ruteinfo.thn.no/en/default.aspx?rnr=86
It is highly advisable to book ferry tickets well in advance. Only 40% tickets are sold online. At ferry port tickets are sold at first come first serve basis and you have to arrive atleast 2 hours early to lay your hands on tickets in peak season. If you miss your turn then you may have to wait for atleast 3-4 hours for next ferry as per schedule. Even if you have booked tickets in advance arrive at ferry dock atleast 45 mins before departure time for vehicle registration and boarding the ferry.
Lofoten Islands are best explored by car. I highly recommend hiring a car to explore Lofoten islands because Lofoten is all about scenic natural beauty of the journey then any sight-seeing points at the destination! Exploring remote places at your own pace is best what you can do here. Hiring a cab in Lofoten will be expensive therefore save on accommodation and food. Here is the link to a Lofoten's local car rental services:
http://www.rentacar-moskenes.no/bil-uk.htm
Leknes is the largest town in Lofoten. It has all supermarkets, restaurants and Gas stations. You can stock up some food from here before beginning your road trip in Lofoten. It is located on Vestvagoy island.
I recommend staying in Ballstad which is a fishing village nearby rather than Leknes unless you want to stay in some great hotel. Explore white sand beaches of Uttakleiv and Haukland which are separated by a mountain. Also visit Lofotr Viking Museum in Borg. It is actually the largest Viking chieftain's house discovered in excavations.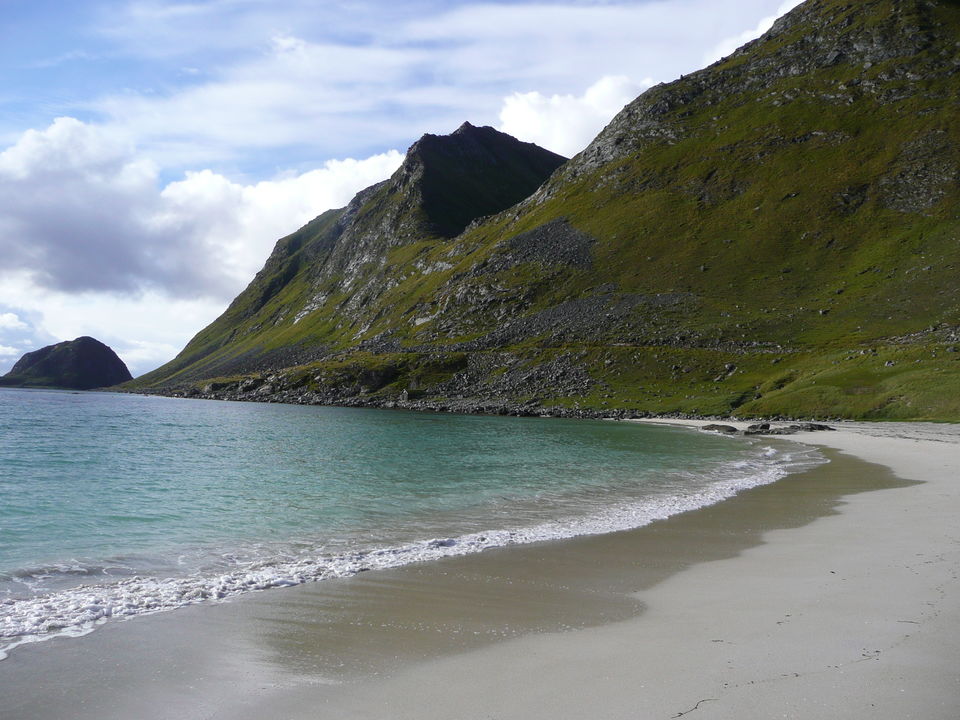 Day 12
Drive south of Lofoten today. Stay in Rorbu of Reine or Hamnoy for a night. Cover following places today or as much as you can at your own pace:
1. Ramberg – It is the longest beach on island which offers surfing and camping opportunities.
2. Hamnoy – Just after crossing Hamnoy bridge take detour on FV 808 towards Fredvang village. It has 2 iconic bridges which actually stitches tiny islands in a string and giving peculiar resemblance to The Atlantic Ocean road. This road ends at Yttersand beach, a white sand beach with the turquoise blue water and the wide panoramas of the mountains.
3. Sakrisoy – it is a small fishing village between Reine and Hamnoy dotted with yellow huts.
4. Reine – This again is fishing village lines with red rorbues along its coastline. Its landscapes are most photographed in Lofoten. It offers a famous hike Reinebringen of ~2hours offering mesmerizing views of Reine at top. Stay here for a night
5. A – Pronounced as 'Aww'/'ohr', it is the last village in Lofoten having motorable road where E10 ends. It offers beautiful sunset.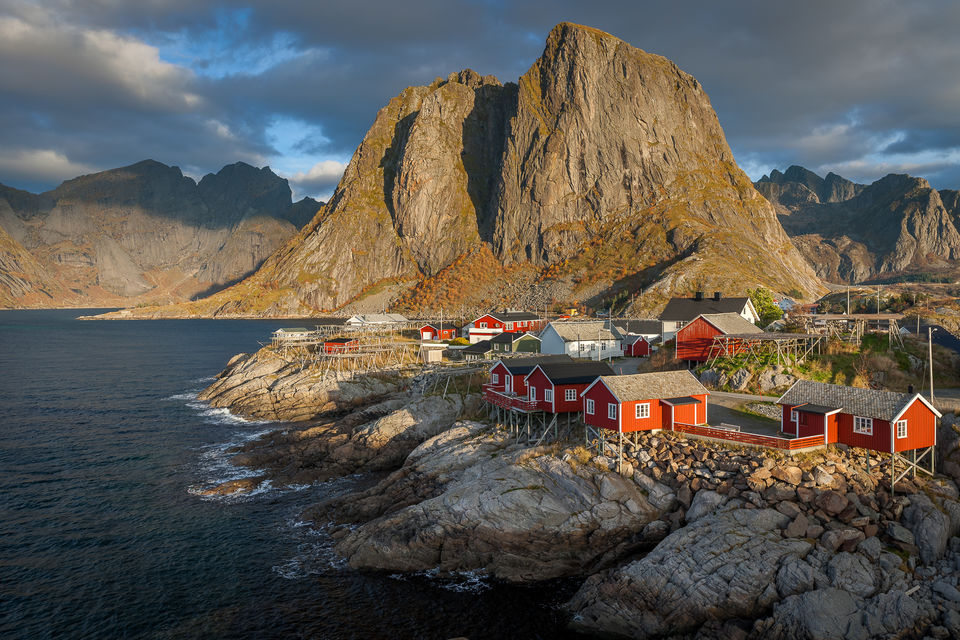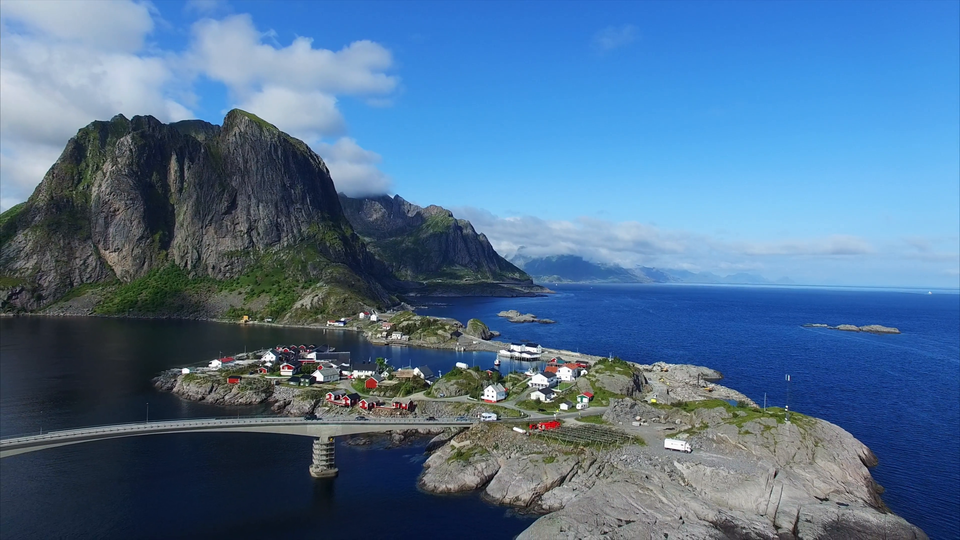 Day 13
Cover following places in Lofoten today:
1. Falkstad – It is a beach offering some stunning views.
2. Nusfjord – It is UNESCO site having fjords, fishermen cabins, Robrues. It is cute little fishing village having a museum and offers workshop on making cod liver oil and a hike to lighthouse.
3. Eggum and Unstard Arctic surf beach – Unstard beach is famous for surfing in Arctic waves.
4. Gimsoy – It is the smallest island. It has a golf course and Gimsoy beach
5. Henningsvær – It is a must visit place in Lofoten islands. It is a village located in Austvågøya island. The journey to the destination is as beautiful as the destination itself. It has many cafes and restaurants. One of them is climber's café offering awesome views with some freshly baked goods. Hike to scenic view point to catch the mesmerizing views of this quaint village having bridges connecting small dots of islands. Take stroll of the village.
6. Kabelvåg – Stay here for overnight. It is again a village near to Svolvaer.
7. Svolvaer – you can choose to stay here as well for some cheaper accommodation options. It is one of the larger towns of Lofoten having supermarkets, restaurants, cafes, hostel and hotels.
You can choose to stay in Lofoten for 1-2 days more if you have more days in hand and do some hiking and cruising or just relax around breathtaking beauty of these islands. For more information on Lofoten islands like best hikes in winters and summers, surfing, kayaking, northern lights, etc. refer following link:
http://www.68north.com/outdoors/hiking-introduction/
Day 14 & 15
Travel to Tromso.
Tromsø, a city in northern Norway, is a major cultural hub above the Arctic Circle. It's famed as a viewing point for colorful Northern Lights that sometime light up the nighttime sky. The city's historic center, on the island of Tromsø, is distinguished by its centuries-old wooden houses. The 1965 Arctic Cathedral, with its distinctive peaked roof and soaring stained-glass windows, dominates the skyline. (Source: Google.com)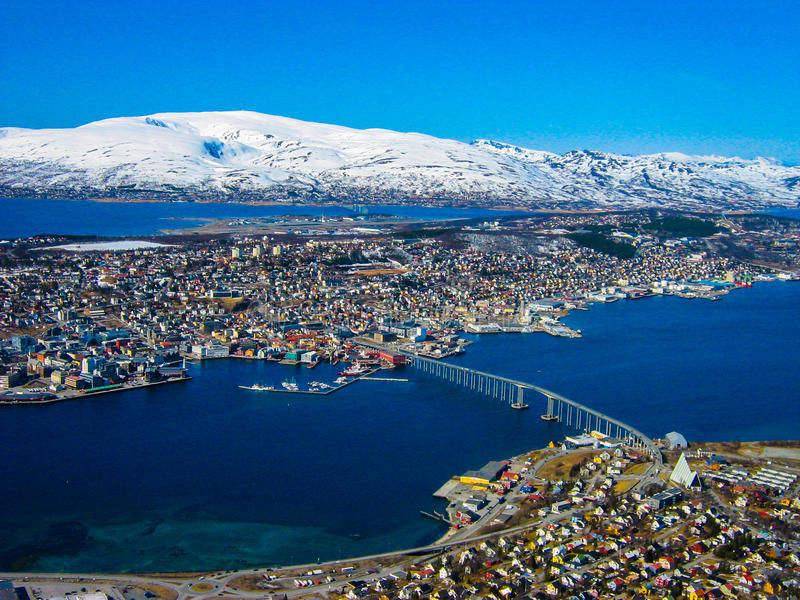 You can either plan to drive till Tromso which is ~6 hours drive from Lofoten or take a flight from Svolvaer or Narvik. Some must to-dos in Tromso:
1. Fjellheisen Tramway to get beautiful aerial view of Tromso and fjords around
2. The Polar Museum tells the exciting story of risky Arctic trapping and courageous polar expeditions. At the museum you will meet the courageous men and women and the ships and equipment that were essential for life both on the sea and in the Arctic.
3. Arctic Cathedral
4. Polar park – it is a wildlife reserve and not a zoo. Visit to see some Polar animals and birds. It is a few hours' drive from Tromso. Can be skipped if short on time.
5. Do not forget to experience Dog sledding and Snowmobiling. it can be very expensive in Svalbard so do it in Tromso.
6. Go for fjord cruise (incase not going to Svalbard or you haven't done it already in Western Norway or if western Norway fjord cruise experience seems different than this one because of different landscapes)
7. Ersfjordbotn fjord which is quite beautiful can be reached by car or by public bus service. It is 45 minutes away from Tromso.
8. Mack Brewery - It is one of the oldest breweries in Tromso producing different kinds of beers. They conduct beer tasting tours. Visit their website for more information and advance booking.
8. In case visiting in winter for witnessing Northern lights then consider pre-booking with some of the most reviewed tours I came across on internet: https://arcticholidays.org/ , http://enjoythearctic.no/ and https://chasinglights.com/ (the most famous one). It is always better to book Northern light tour with a bigger company because they have many vans running in different directions giving live updates on visuals of Northern lights within their network.
Food and Drinks in Tromso:
Try the lhallen (it's a bar right below the factory of Mack, Norway's local beer) which serves a huge number of fresh beers, Helmersen for a quaint bakery with delicious coffee and croissant and other stuff.
Day 16-18
Fly to Svalbard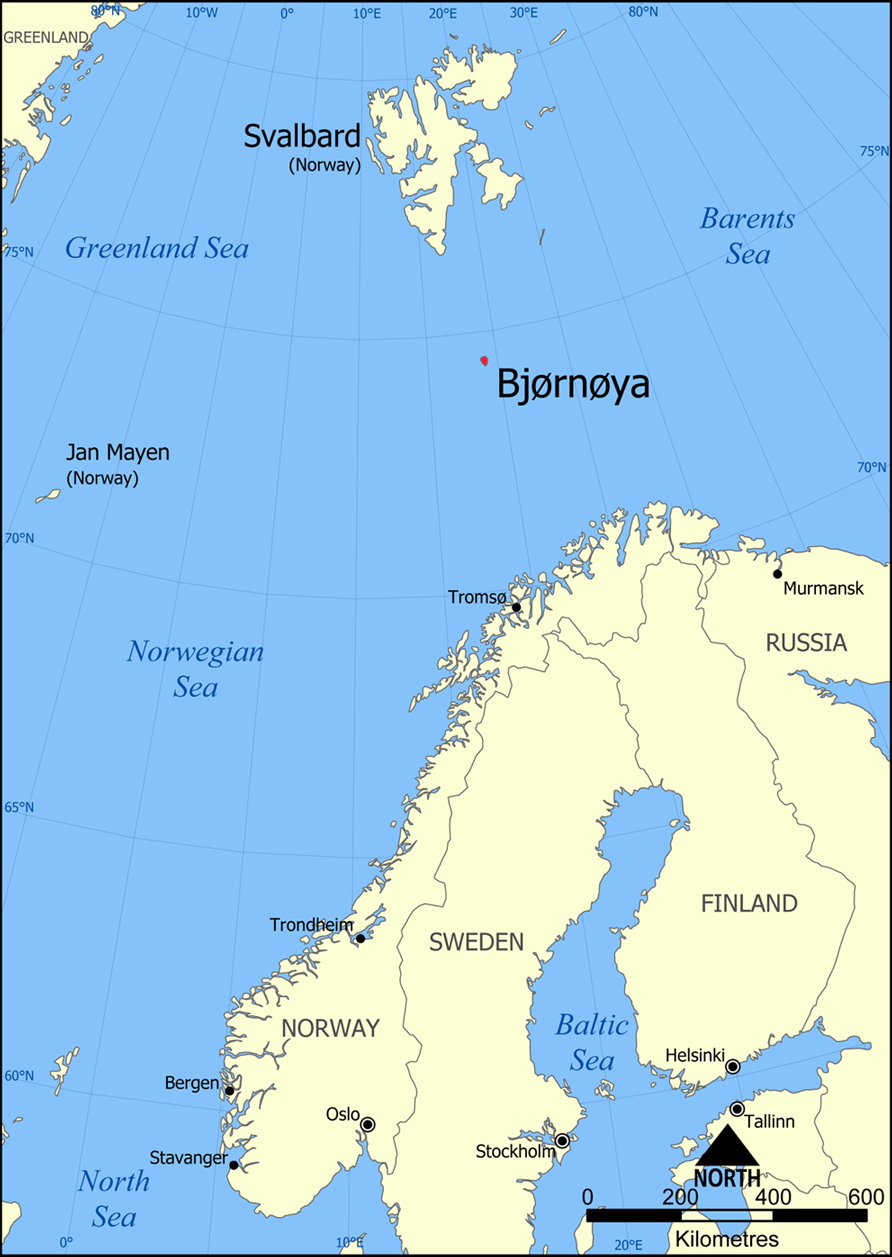 Svalbard is the northern most settlement in the world having permanent residents. It is an archipelago of islands sitting in Arctic ocean about midway between Norway and North Pole. More than half of the area is covered with Glaciers. Spitsbergen is the largest island in Svalbard and Longyearbyen is its capital.
How to reach?
Svalbard can be reached from Tromso and Oslo by flight with Norwegian Air. Longyearbyen doesn't get flights throughout the weeks and mostly 1 flight a day. Therefore, check the flights first before including Svalbard in your itinerary.

Apart from Longyearbyen there are other smaller settlements: Russian mining town Barentsburg, the research centre Ny-Ålesund and an abandoned Russian mining town called Pyramiden, that can be reached by boat only in summers.
Svalbard receives 4 months of Polar nights (November-February) and 4 months of mid night sun (May-August). You will observe Northern lights in Svalard during Polar nights almost for sure.
Where to stay
There are very limited options for accommodation in Svalbard so make sure to book early if traveling in peak season. Also, there is very limited public transport in Longyearbyen therefore if your hotel is quite far from city center then you might have to walk that much up and down unless your hotel provides some transportation facility. Hotels in Barentsburg are significantly cheaper than hotels in Longyearbyen but the two towns are 30 km apart from each other therefore check with hotel on transportation before making reservations. All hotels/hostels can be booked at Booking.com.
Things to do in Svalbard:
1. Dog sledding and snowmobiling can be done only in winters. Summers and shoulder months might be too rainy or with too less snow to undertake these adventures.
2. Day trip to Pyramiden is highly weather dependent. If it rains then tour might get cancelled without any reimbursement. Therefore, it is advisable to book the tour a day earlier post checking weather forecast. However, if a cruise ship is in town then tours might get booked already. Check weather forecast below:
https://www.yr.no/place/Norway/Svalbard/Longyearbyen/?spr=eng
Cruise timetables https://www.cruisetimetables.com/cruises-to-longyearbyen-spitzbergen.html
3. Day trip to Barentsburg is not affected by weather.
Both the above tours are expensive but i guess worth doing for that once in a lifetime experience!
4. Take a trip to Global Seed Vault. It's a secure seed bank vault just outside of town (you can access it via taxi). It's home to seeds from all over the globe
5. Visit Svalbard Cathedral and museum. The northern most cathedral and museum on this earth!
Three days should be enough to stay in Svalbard incase you plan to do all the above. Otherwise, minimum of 2 days stay is recommended as per many blogs and reviews i read.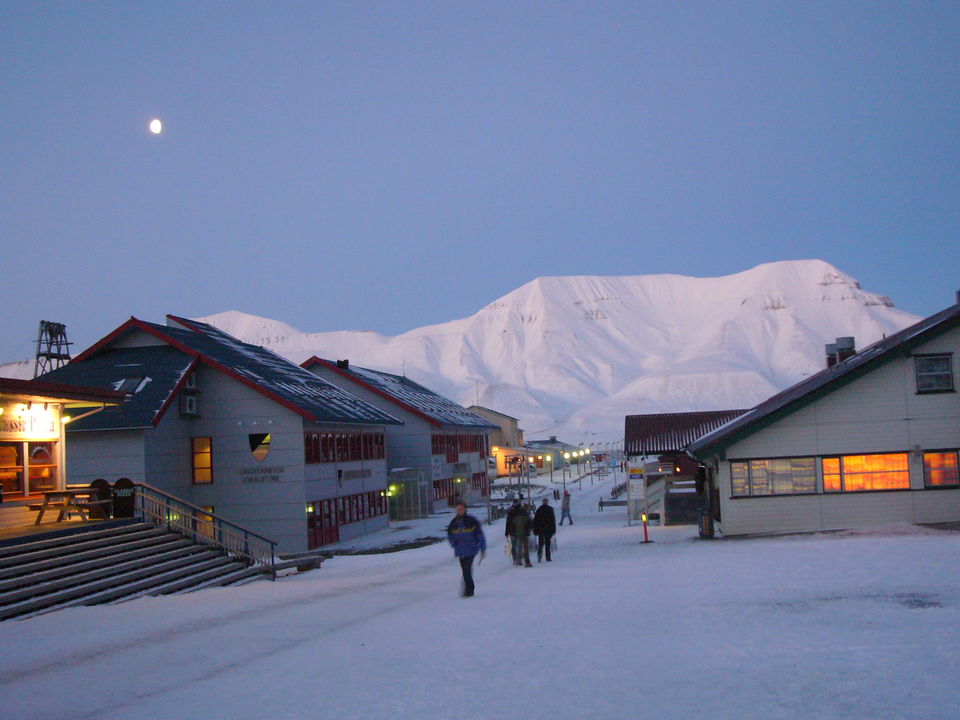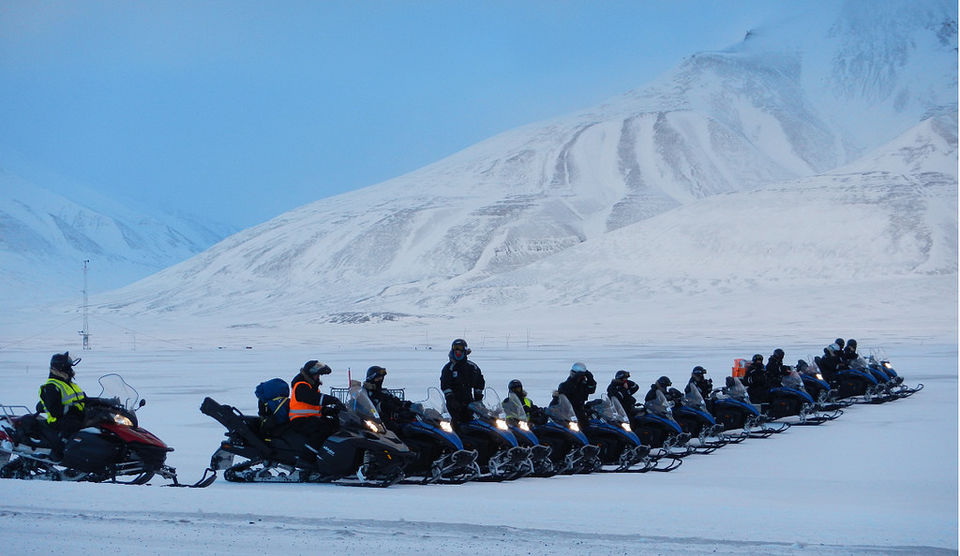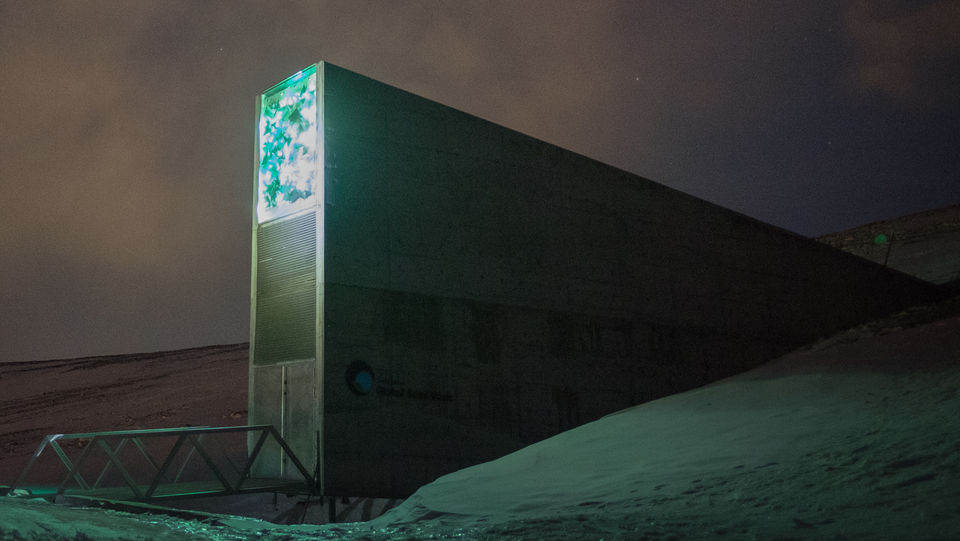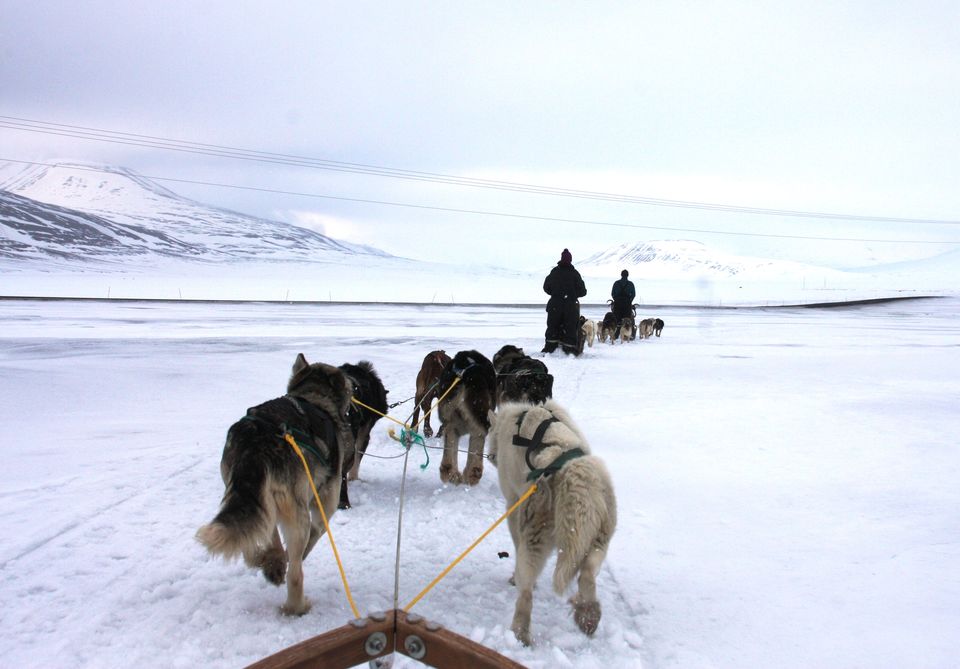 From Svalbard you can also go for Arctic cruise expeditions. They all embark from Longyearbyen and takes you around different islands of Svalbard. It is a perfect way to experience Arctic life. You will encounter extreme weather, glaciers, ice chucks floating in sea waters, whales, polar bears and other Arctic wildlife on the way. There are many cruise operators to choose from. Some of the famous ones are listed below and links to their Arctic cruise packages as well. You can choose any of them as per your budget, duration of your vacation and preferences.
1. Quark Expedition
https://www.quarkexpeditions.com/en/departures?f[0]=im_field_primary_destination:2
2. Poseidon Expeditions
https://poseidonexpeditions.com/arctic/
3. Hurtigruten
http://www.a-expeditions.com/spitsbergen-and-polar-bears-an-arctic-adventure-a.php
I really liked this package by Hurtigruten as it is for a short duration (6 days). It includes Longyearbyen's local sight-seeing, Barentsburg, 4 days of exploration on cruise, stay for 2 nights in Longyearbyen in top hotels, airport transfers and all meals except for dinner in Longyearbyen
I have penned down a complete guide on how to plan a cruise expedition trip to Antarctica. Cruise to Antarctica is very similar to Arctic because of obvious reasons! Therefore, this blog can be referred which would help you in making decisions like which cruise operator, cruise ship to choose and on the packing list.
https://www.tripoto.com/trip/all-you-need-to-know-for-planning-a-trip-to-antarctica-5aa901c33cfc1
What to pack for Svalbard?
1. Base layer – it should be of thermal undergarments. Fabric can be merino wool which is quick-dry and extremely warm, plus it doesn't retain body odor
2. Trousers and Jackets – Fleece jacket/sweater and trousers is what you should pack next. Fleece tracksuits and loungewear will be a comfortable option!
3. Waterproof ski trousers – since weather is quite unpredictable and it might rain or snow anytime so it is better to carry waterproof pants and jackets. Also, if you go hiking the glaciers or any other snow terrains then also these would come handy.
4. Thick merino wool socks
5. Good pair of shoes – Insulated waterproof shoes spacious enough to adjust your thick woolen socks. You would need them for all your hiking and walking on snowy grounds
6. Mittens – thin Fleece gloves is what you should look for which do not restrict your movements and doesn't restrict you from using camera. These can be topped with waterproof ski mittens which are not cumbersome to carry.
7. Scarf – woolen knitted long scarf should be good enough to keep your neck and nose warm
8. Headgears – Beanie caps, Balaclava are must
9. Winter coat - buy a proper, quilted winter coat, with a waterproof hood which is big enough to contain all the layers below
Day 19-21
Fly to Oslo
I always recommend going for free walking guided tours in European cities as they are very informative and provides a great kick start to your DIY exploration of the new place! Here is the link to the one I found with great reviews:
They have 2 tours conducted daily at 10 AM and 1 PM, so plan accordingly.
Moving around in Oslo
Get Oslo pass for 24/48/72 hours. It offers access to public transport, museums and other tourist attractions, parking in municipal car parks among others. You can pick it up at any tourist information office. The public transport system (bus, train, tram) is quite good though a fun way of exploring Oslo would be with the city bike. You could pick a smart card from the Tourist Information office and rent a bike from any of the 100 bike stations around Oslo. Costs NOK 80 (approx Rs 600) for 24 hours.
Things to do in Oslo:
1. Vigeland Sculpture Park or Frogner Park - Dotted with more than 200 sculptures of human figures with different expressions by the famous Gustav Vigeland,
2. Oslo Opera house – It's a modern piece of architecture. Stroll along the rooftop, a common activity for all visitors, for spectacular views of the city and surrounding fjord. Then, step inside where the Norwegian National Opera and Ballet perform to tourists and residents alike.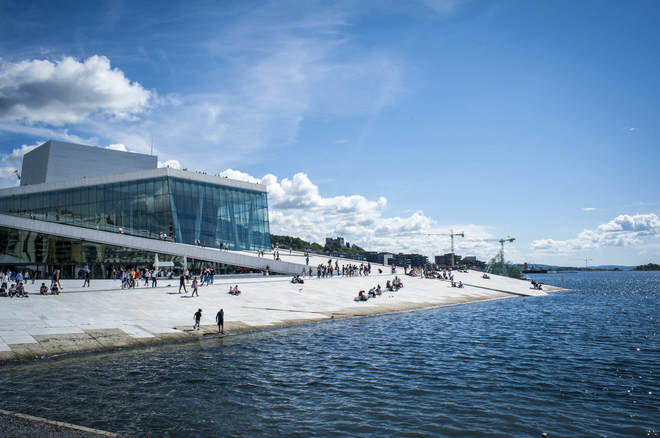 3. Viking ship Museum – Having original 3 Viking ships
4. Nobel Peace center – Can be skipped if short on time as per Tripadvisor's reviews
5. Holmenkollen Ski Jump - Be sure to take the lift to the top for amazing views of Oslo and the Oslofjord, and don't miss the film inside the world's oldest ski museum that simulates a jump off this magnificent structure.
6. Akershus Castle and Fortress – It has some museums but best is to just roam around and enjoy the views
7. TUSENFRYD Amusement park – A must-do in Oslo if you love roller coaster rides!
8. Other popular museums – Fram Polar museum, Museum of cultural history, Munch museum and National gallery
9. Island Hopping – Visit islands like Bygdoy and Drobak which are actually villages with shopping centers, restaurants and cafes. Can go by both ferry and bus.
10. The Royal Palace – This is where Norwegian king and queen resides. Guided tours are provided only in summer. From outside it can be visited for free and anytime. As per reviews it is not as worth-visiting as other European palaces.
11. The parliament – Free guided tours available only on Saturdays. Duration is an hour and takes only 30 people in a tour. In English it is conducted at 10 AM and 11:30 AM
you can also choose to drive to Notodden, ~2 hrs away from Oslo by road. Heddal Stave Church located here is one of the most beautiful, fairy tale like stave church.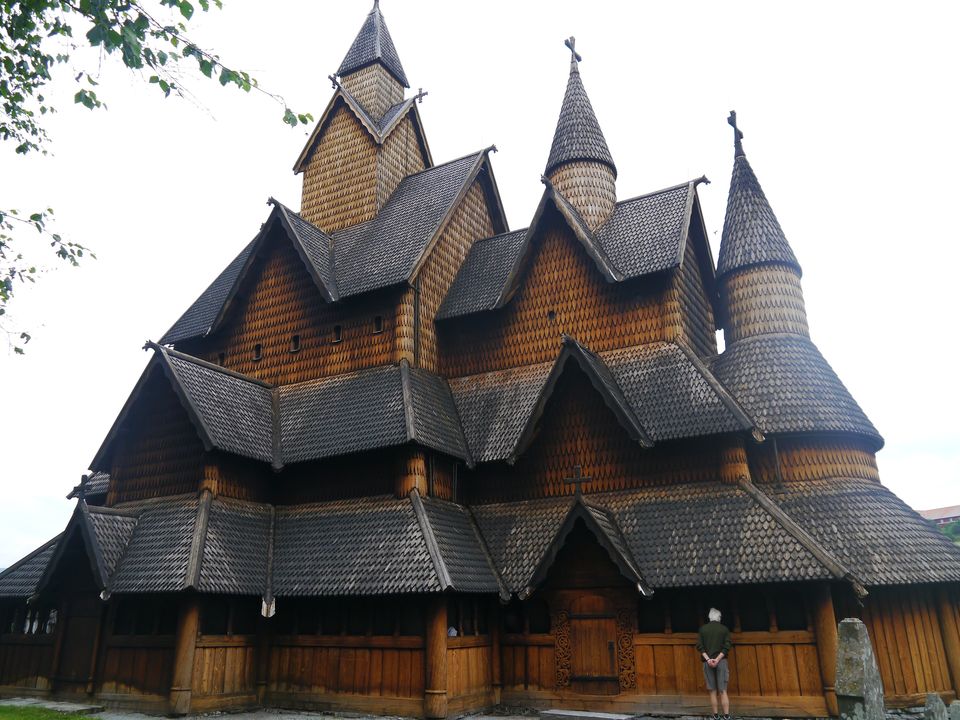 Where to eat?
1. Have coffee at the Grand Cafe, visited by the likes of painter Edvard Munch and the famous playwright Henrik Ibsen
2. You will find pubs and restaurants with great music in the Grunerlokka area
3. City centre, starting with Karl Johan's Gate and ending up at Aker Brygge is lined with pubs and street food shops. Popular nightlife spot of Oslo
4. If you're looking for a cheap place to eat after a night out in town and fancy a desi bite, head to Grønland, Oslo's immigrant hub full of restaurants with names like Punjab Tandoor, Curry House, etc.
5. Mathallen has many restaurants across different cuisine. Might be an expensive option
What I would love to do in Norway?
I would definitely visit Norway for 2 weeks because I am certain if I stayed more, I will be financially broken! I would break down above itinerary in 2 trips. In 1st trip I would cover the best of Norway as per my research and preferences since it is not guaranteed that I will visit Norway again!
I would visit Norway in March-April when there will be enough snow to do winter activities which I haven't done before plus some chances of seeing Northern lights as well. I will fly to Oslo and then to Bodo. Stay in Bodo for a night. Hire a taxi and then take a ferry to Lofoten islands. Road trip in Lofoten for 5 days and continue further on road to Tromso. Stay there for 2 nights and head to Svalbard by air. Stay in Svalbard for 3 nights and then fly back to Oslo. Stay in Oslo for 2 nights and then back to home. Or, maybe if my budget allows, take 6-day Arctic cruise package with Hurtigruten from Svalbard (link for this package above). Fly to Oslo. Stay in Oslo for a day or so and fly back home from Oslo!
If I get a chance to visit Norway again then I will cover Western Fjord Norway by road as per itinerary I have carved out above. I would fly directly to Bergen probably in June 1st week or late August, hire a car and do a 2-week round road trip to Bergen covering most of the famous Norwegian scenic routes.
Tips and Recommendations:
1. Norway is expensive therefore try to make reservations for hotels, ferries and cabs in advance wherever possible
2. Norway has limited vegetarian food options. Also, dining in restaurants can be an expensive affair. Therefore, it is better to stock up from local stores like Rema, Coop, etc. If your hostel/hotel is offering breakfast buffet and is included in your tariff they why not load yourself up with it! Also, you can carry some ready to eat meals from India.
3. Prefer Norwegian Air over other airlines as they are comparatively cheaper
4. Wool or fleece clothing, rain gear and waterproof sturdy shoes should be in your suitcase no matter in which season you visit
5. you can't buy alcohol from a supermarket or off-licence/liquor store after 6pm on the weekends and post 8pm on weekdays. To buy stronger alcohol you have to find a government owned Vinmonopolet (store that sells alcohol)
6. Norwegian coffee is quite famous so do try them out
7. Alcohol is expensive and drinking in public is an offense
8. The official currency of Norway is Norwegian Krone (NOK), it's pretty easy to remember because £1 is pretty much 10NOK (depending on the rate)
9. Arrive at all ferry ports atleast 45 mins before to buy tickets if not purchased in advance and vehicle registration.
My Sources:
https://www.visitnorway.com/places-to-go/top-10-places-in-norway/
https://www.snowintromso.com/blog/2017/7/visit-svalbard-what-you-need-to-know
https://jakehubert.com/2017/06/30/lofoten-road-trip/
http://www.rentacar-moskenes.no/bil-uk.htm
http://www.classicnorway.com/hotels/reine-rorbuer/the-rorbu-cabins/
http://www.infitin.com/norway-in-14-days.html
https://www.visitflam.com/en/se-og-gjore1/aktiviteter/fjordcruise-pa-naroyfjorden-2016/
https://www.nasjonaleturistveger.no/en/routes