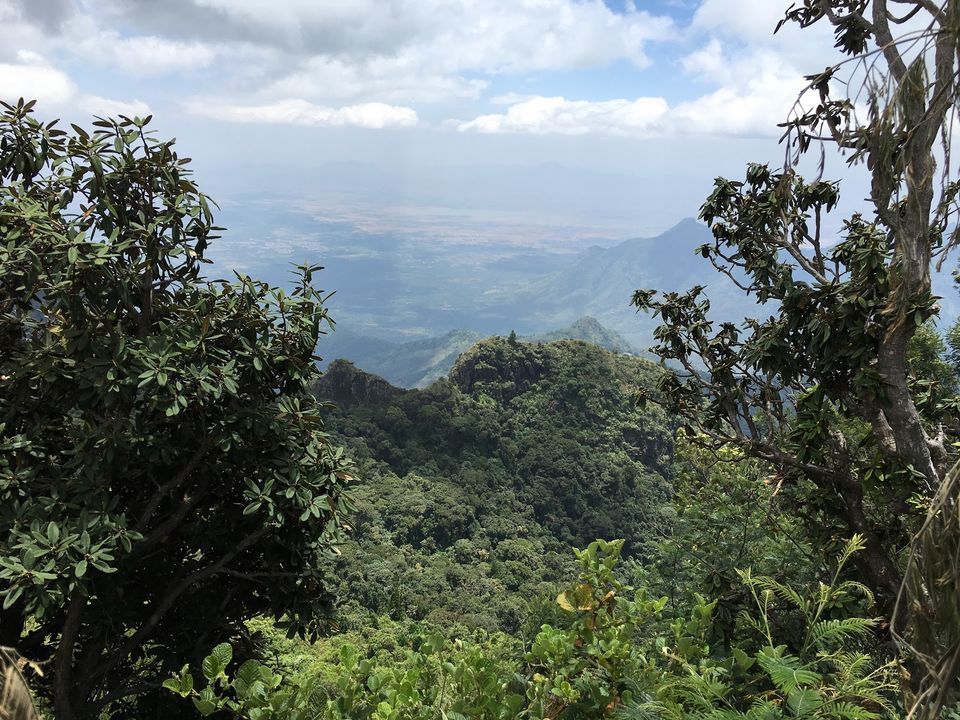 Kodaikanal is beautiful long-weekend gateway from Bangalore which has all the sights, sounds, and serenity of any good hill station. Trip to Kodaikanal is fairly easy on budget and feet, and you can plan your sight seeing based on your comfort, adding or dropping places as you feel. You could spend your whole time at main 2-3 attractions or pack multiple tourist spots if you feel adventurous. Town is small, with just about 50,000 population, but sees 32,00,000 annual tourists!
We took overnight non-AC Sleeper bus by KSRTC from Bangalore to Kodaikanal on 9th September (fare 780/- per person) and reached about 8 am. We had booked Hotel Snooze Inn for two nights via MakeMyTrip (840/- per night) and it was barely five minute's walk from the bus stand. Hotel is basic but cheap. After checking in and getting ready, we walked about a kilometer to the Kodai Lake boat club. There you can get tickets for shared or private boat (fixed rates) and we hired one private boat for about 40 minute tour of the lake (about 500/-).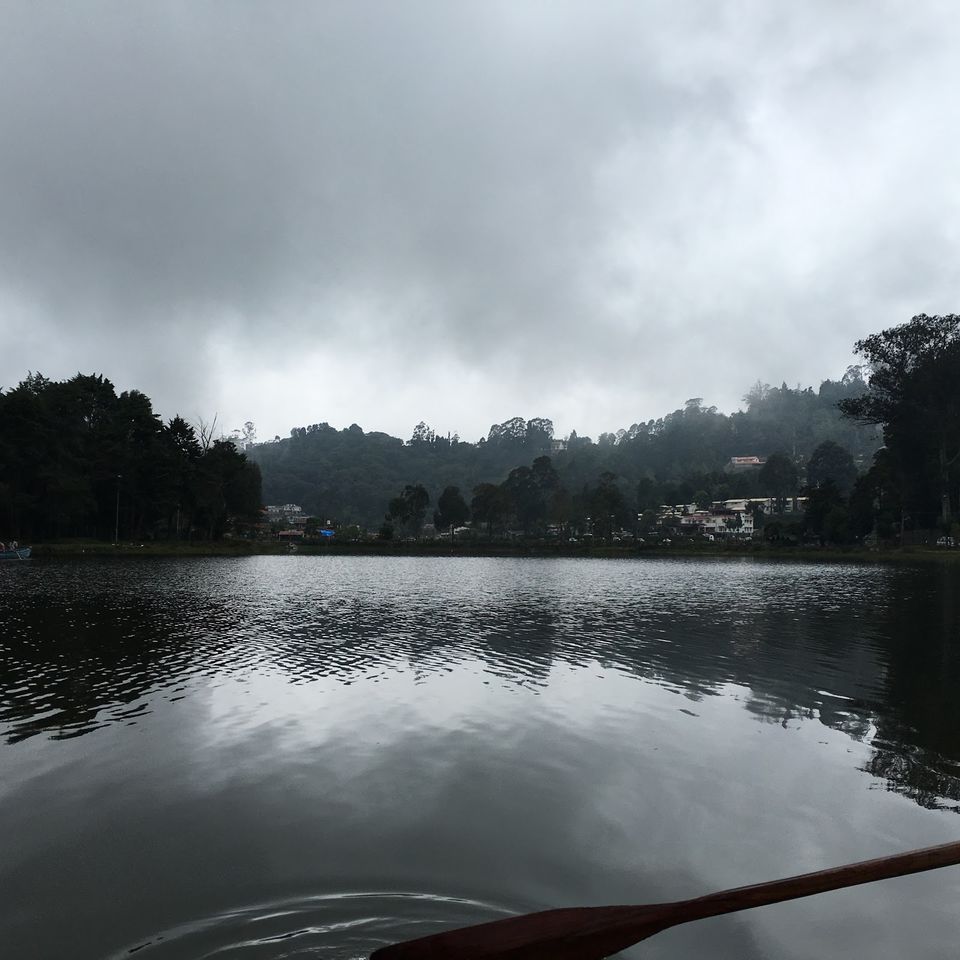 After that, we strolled around the lake. You can rent cycles there if you like. Vendors were serving omelette and maggie but apart from that there isn't much to disturb your jaunt. Unfortunately for us, it had started raining by mid-afternoon and we hurried to the market abetting lake outside the Bryant Park. It's Tibetan cloth market where you can pick woolen clothes, t-shirts and other regular wear at very cheap price. One can also take horse ride there, costing roughly 100/- for 5 min trip.
Dinner was at Hotel Astoria Veg which is 700 meter from boat club on Bazzar Road. Among few restaurants we tried, this is recommended for price and taste. Like any hill station, there were lots of shop selling "homemade" chocolates.
For sight seeings around the Kodaikanal, you can either take private taxi or tempo-traveler. Auto-rickshaws are options only within the city. Many taxis wait just outside the bus stand and they have standard half-day and one-day packages on different routes. Many will claim anywhere 8-15 points on the route though apart from 3-4 stops, rest points will actually be covered in passing from within the vehicle. Shared tempo-traveler costs about 300/- per person for day-long trip and is good budget option. You will not get lot of luggage space and seats are small. Taxis can cost from 1500-2500 depending on season, route, and bargain. We booked a tempo-traveler for next day but had to cancel barely 10 minute after start of trip due to ill-health of one of my child. We were refunded 50% of the amount.
Second day we spent walking around Coaker's Walk which has nominal fee but provides breathtaking views. Walk is essentially a 2 km long footpath on the edge of hill from where full valley can be seen. There are few vendors selling snacks, water, toys, and decoration item on the way. Walk also has a government run telescope renting place but we found it closed. There were no signs posted on when it should have been open. Try to go morning or evening as afternoon sun may clear the clouds which diminishes the other-worldly view from the Walk.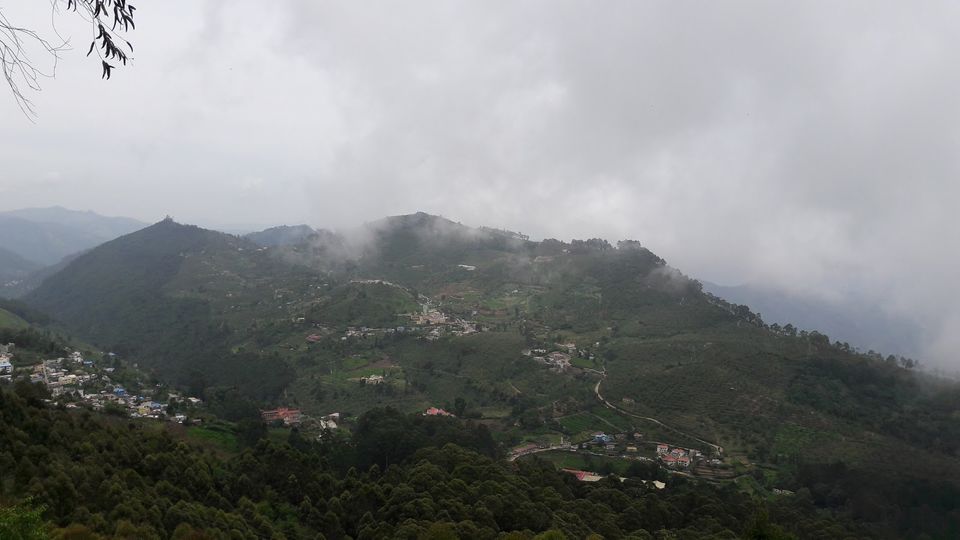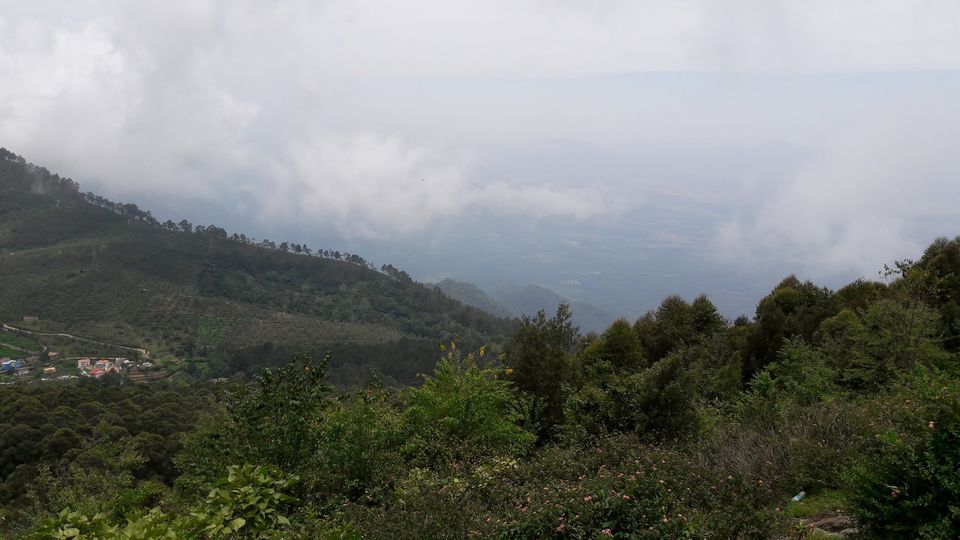 In evening, we visited magnificent Bryant Park. It's large park containing lots of flowers, exotic trees, and small not-maintained children's play area. Full trip around the park requires walking up-slope and can take more than 2 hour. One can also rest in giant meadow in middle and just watch people.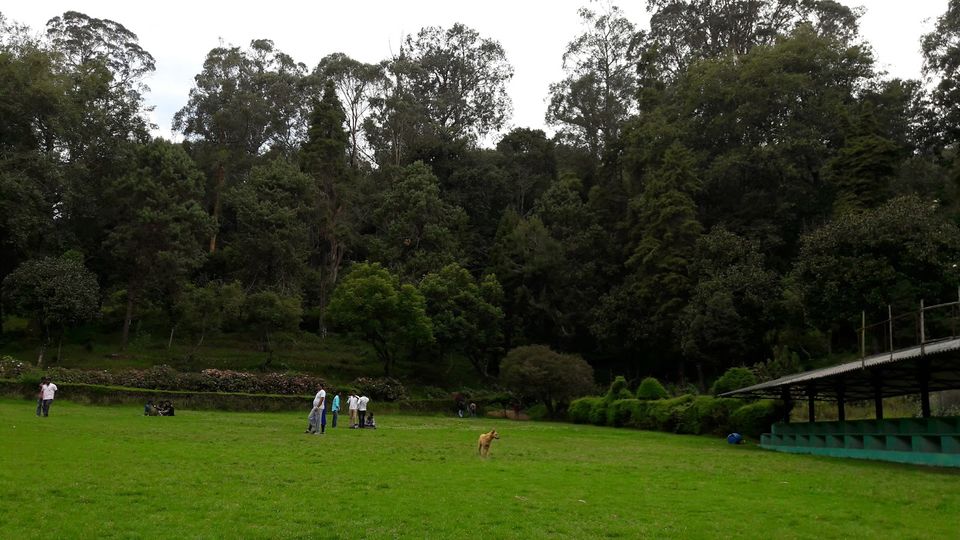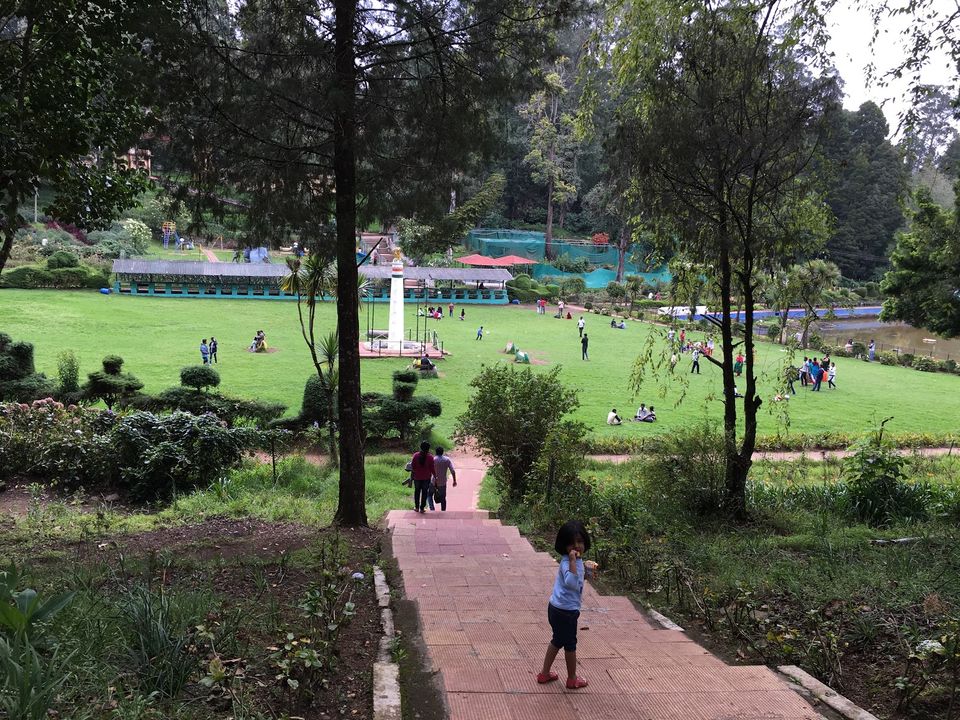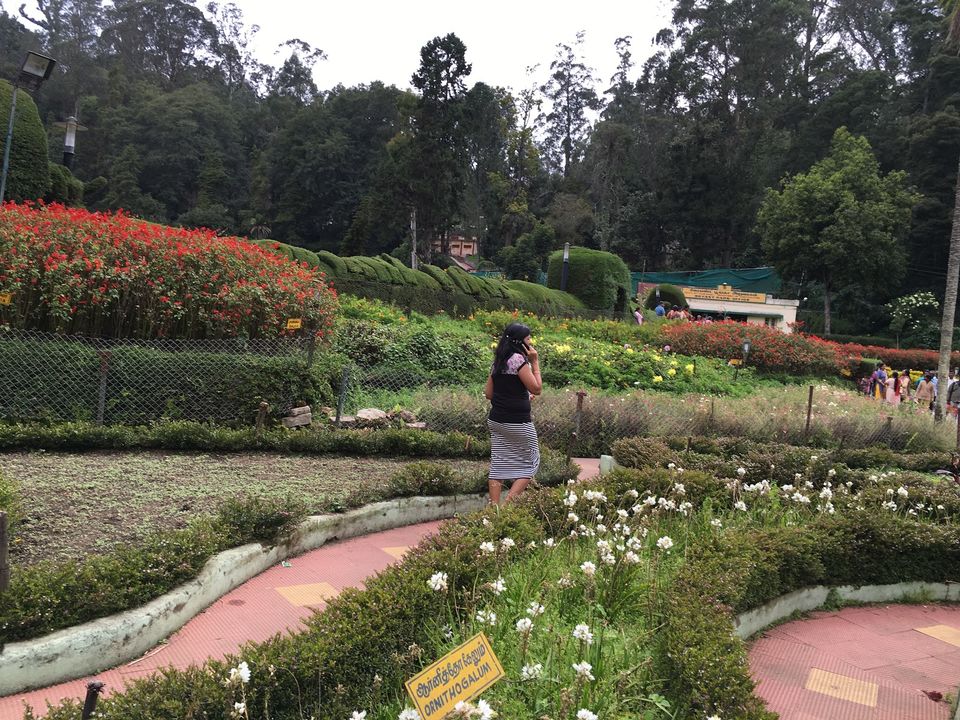 Third morning, we did manage to take day-long trip with tempo-traveler. It had bunch of spots on the valley, namely spice valley, pine forest, suicide point and the culmination at Berijam Lake. Lake is open until 3 pm only and is plastic-free zone. Prior permission from forest department is required which your driver will manage. Given its location, lake could have been cleaner, nonetheless setting amidst jungle added to beautiful experience. Our bus allowed us to stay there for about 30-45 minutes and private taxis may perhaps wait longer.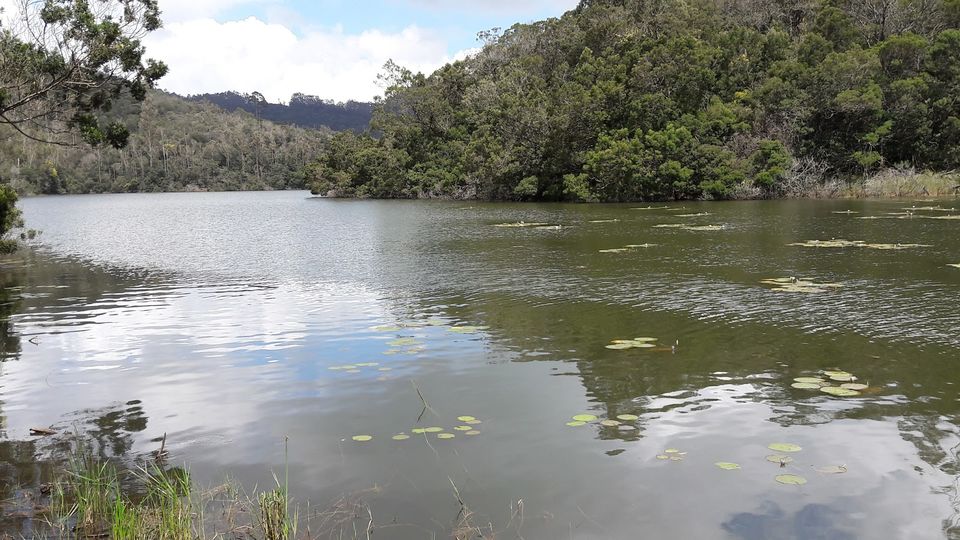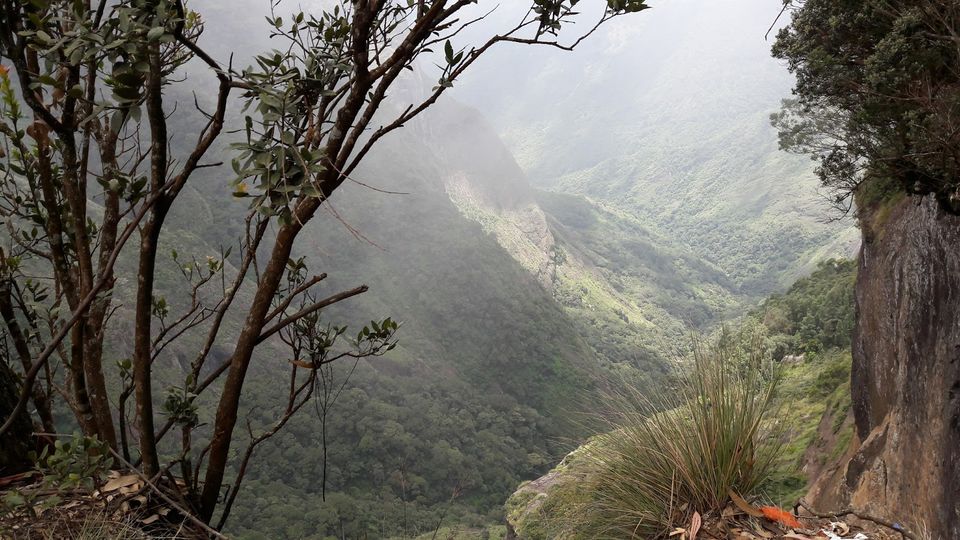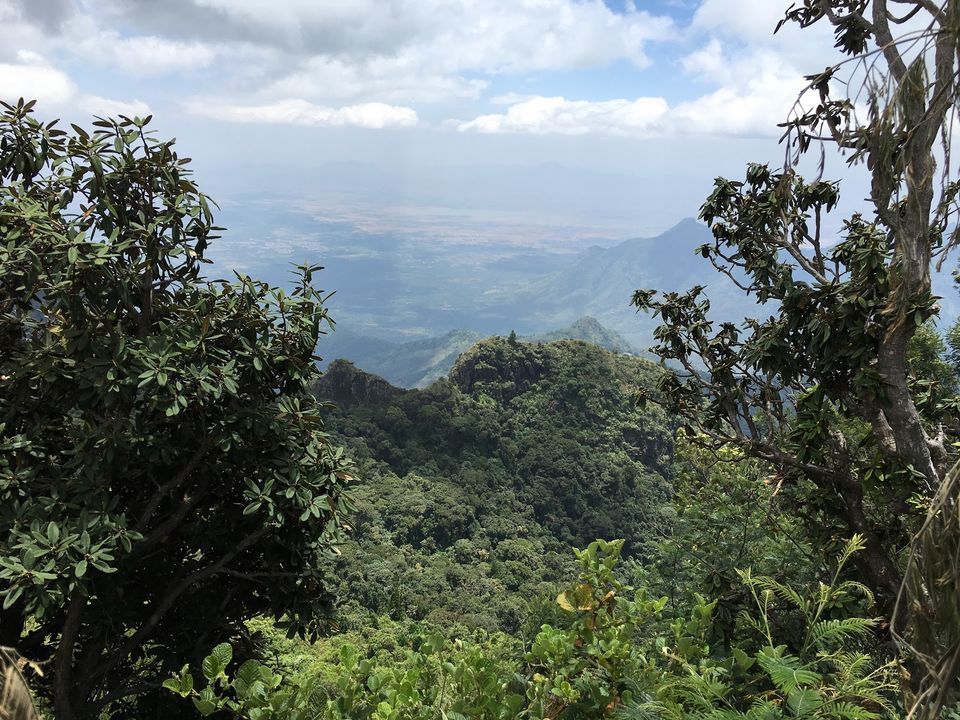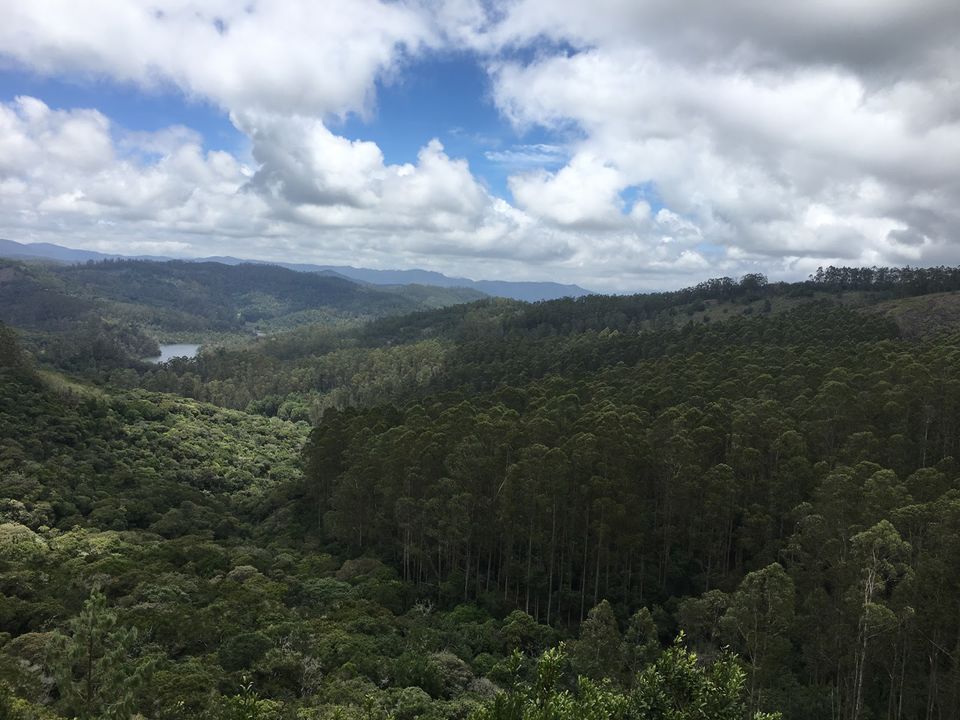 In the evening on 12th September, we returned by non-AC Sleeper overnight bus by KSRTC to Bangalore (fare 822/- per person).
Other Attractions
Apart from above, following can be included in your plan:
* Devil's Kitchen / Guna Caves
* Pillar Rocks - 8 km from bus stand, 3 giant rock pillars
* Kurinjiandavar Temple
* Bear Shola falls - small water fall
* Shembaganur Museum of Natural History - 6 km from bus stand, taxidermy collection, birds, insects (Tuesday closed)
* Wax Museum - near suicide point
* Chettiar Park - 3 km from bus stand, scenic park, swings for kids
* Silver Cascade - waterfall, 8 km from bus stand
* Fun Park - near Fairy waterfall
* Dolphin's Nose and Echo Point - 8 km from bus stand, trekking route
* Solar Observatory - Silent Valley View
*********** Aside Note ***********
Above is the itinerary as was planned and what you as reader may be interested in. In reality, Karnataka-Tamilnadu Cauvery water riots started on the same day and our bus was cancelled. We tried to find few options with private buses but none was willing to go beyond Hosur in Tamilnadu. Grudgingly we rented room for another day at Hotel Anjay for 1200/-. This was spacious and more comfortable stay, but we didn't have much to do and were little worried.
Next morning we took a shared taxi to Madurai (5 hr), stayed overnight at Madurai, and took early morning train to Bangalore as we were informed that trains were running. Total cost, including detour via Madurai, was 17,100/- for 2 adults and 1 child.