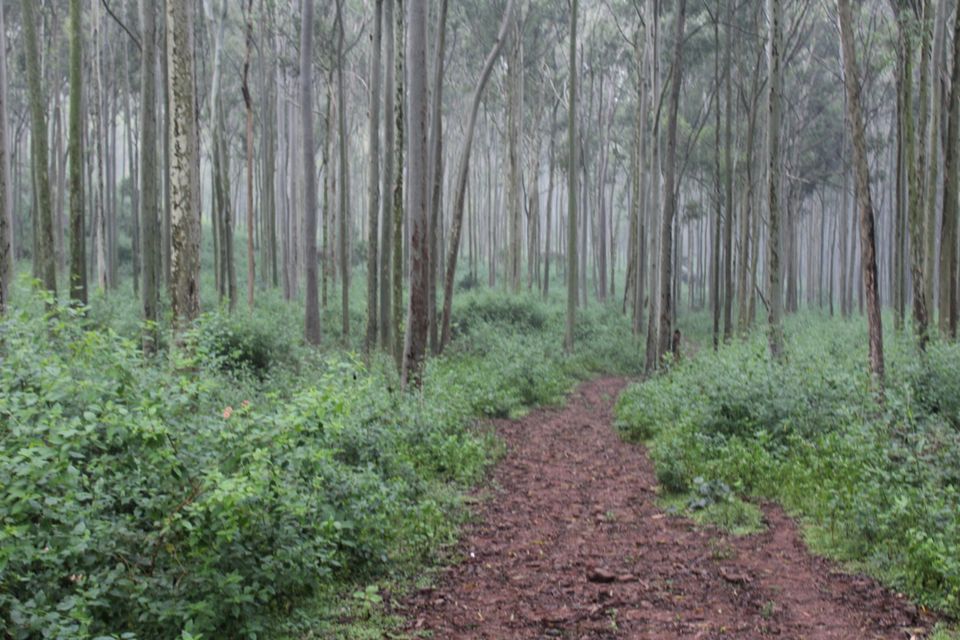 #Day 1
Yelagiri yet another hill station of my bucket list.
But this was a sudden plan we were 8 members , 7 of them came from chennai and I travelled from Trichy via Salem.
I have started from Trichy around 4 am and reached by 12 pm.
We have booked our rooms at thrill valley ( available in oyo also) with 3 tents and one normal room.
After taking some rest we have planned to see some places but most of the places were closed because of covid restrictions, we made our way towards swami malai but we end up reaching some strange location ( thanks to Google maps).
We had some photos and returned back to our tent. As we instructed to them our tent is ready with camp fire and barbeque set up.
This was my first camp fire experience am very much excited about it.
Finally it's all set for the fun we lit up the fire and started cooking our chicken this was an awesome experience. After cooking the chicken we had some games ( truth or dare) and finished our dinner.
Tent experience was awesome and it was drizzling when we are all set for sleep. That rain sound inside the tent was really mesmerizing.
# Day 2
We have planned for the forest trek in the next day morning.
The people in the hotel took us for the morning trek. We have to pay ₹200 per person for this seperately. We started walking in to the forest.
The climate was really awesome and luckily it's not raining we had a quite long walk and reached our destination.
The view point was really great, I would suggest you to take night trek that would be really adventures.
We had a small photo session and made our way back.
As we are unlucky we couldn't witness any animals we could only witness the marks of the bear and wild pigs.
Finally we made our way back to tent and our breakfast was ready food was decent. We had some rest and packed our things to leave.
Though we couldn't visit much places we had our best times in camp and trekking.
Thanks to thrill valley for the trip.