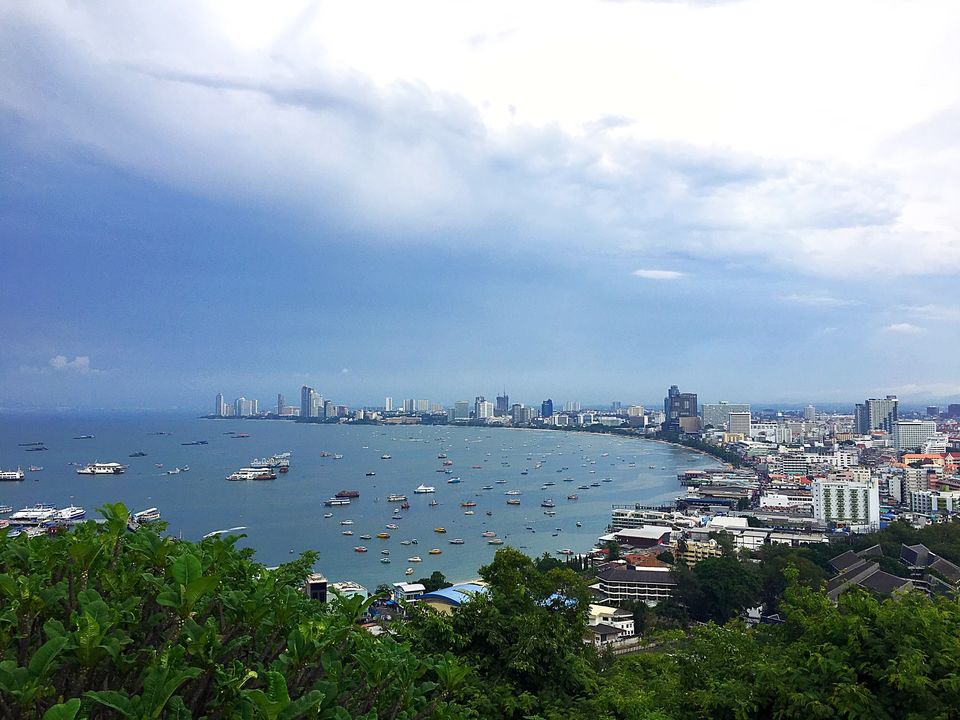 Travel like a Pro in Pattaya - Budget | Tips | Guide
4 - 5 Days is an adequate time to have an unwinding visit in Pattaya.
Vital Facts:
1. On-Arrival Visa in Thailand Costs - Thai Baht (THB) 2,000 (For Normal Entry, which implies you gotta remain in the que which could be long now and again). Or, Get Express Entry Visa at cost of additional 200 THB.
2. Carry 2 Passport size photos in white background for On-Arrival Visa , or else you should get it at the airport at cost of 200 THB.
3. Get the Calling/Data Sim Card at the Airport itself.
4. Swathika - that is the way they invite you in Thailand!
5. Khapun Khap - implies Thank You!
6. Massage is less expensive in Pattaya over Bangkok.
7. Basic Groccery Retail Store - "Seven Eleven"
8. Carry US Dollars to get a better value for your money. Try not to trade at the Airport as they give a very low rate.
From Bangkok (Airport/City) to Pattaya:
By Bus-
The least expensive approach to head out from Bangkok to Pattaya is by Volvo Bus which costs 108 THB. You can get the Bus from the Airport or Bangkok City Bus Station. The transports leave in like clockwork. Takes around 2 hours from Bangkok Airport and 3 hours from the City. You can either purchase the transport ticket at the ticket counter or book online ahead of time (at a higher cost) at www.thailandbuses.com. The Bus will drop off at Pattaya Bus station and from that point you can hire a Taxi to your hotel.
By Taxi-
You can enlist a private Taxi (drop off at your inn in Pattaya) from the Bangkok Airport or the City at the cost of approximatley 1200 THB. You may discover a litle contrast in costs with various vendors. You can book a taxi either at the airport or with your hotel or online.
Where to Stay in Pattaya:
Pattaya City is stacked with huge amounts of inns/resorts/lodgings. The best place is to remain close to the Walking Street. Before booking, look through your hotel on google maps and perceive how far it is from the Walking Street. As you remain nearer to the Walking Street (The Hot Spot of Pattaya), you appreciate the best markets/clubs/eateries/rub parlors at a walkable distance. I stayed in Hotel Siam Bayshore in Pattaya which is an enormous resort with beachfront and 5 star facilities (www.siambayshorepattaya.com). The best part about the property is that the back door of this inn opens exactly at the Walking Street, so you can without much of a stretch stroll down to your hotel after your party hours. For best lodging rates, I would exceedingly recommned www.booking.com which is broadly known.
How to Travel in Pattaya:
Transportation isn't a stress at all in Pattaya. Taxicabs are shabby and effortlessly accessible.
Be that as it may, according to me the most ideal approach to travel and explore Pattaya is to Rent a Motorbike. It is extremely convineint to lease a Bike in Pattaya. the rental shop would request a copy of your passport and hotel details. The Bike would cost you 200 THB for each day (24 hours) with a refundable security desposit of 1000 THB. You can fill the fuel tank with 100 THB and simply make the most of your boundless ride. You understand one more favorable position of the motorbike when you can surpass all the evening traffic, while autos anticipates in the que! Do not give your passport as security for leasing a bike if any rental shop requests it. Simply go to another vendor.
Major Spot/Attractions to Visit in Pattaya:
1. Coral Island (otherwise called Koh Larn) - You have to buy a tour package to go to Coral Island Pattaya. A Half Day Tour (by Speedboat ride of 30 mins to Coral island with Lunch) would cost you 500 THB. A Full Day Tour (by Speedboat to Coral Island with Lunch and some Water Activities) would cost your 1000 THB roughly.
2. Motorbike Tour of Coral Island - You can lease a bike on Coral Island for 300 THB for the entire day and explore the entire island in the most adveturous way. On the bike tour you'll enjoy the fabulous views of the shorelines from the hills of the island and explore diverse beaches and on the off chance that you are an energetic man at that point appreciate the going dirt road romping.
3. Big Buddha Hill (otherwise called Wat Phra Yai Temple) - Free Entry (Opens at 7 AM to 10 PM, best time to visit is in morning or before Sunset).
4. Pattaya Walking Street - Free Entry (Best time to visit after 9 PM)
5. Closseum Show Pattaya - VIP Ticket of the Show for 1000 THB and Deluxe Ticket for 800 THB
6. Pattaya Night Bazaar (Market) - (Opening hours: 10 AM to 12 PM, however frequently opens till late)
7. Pattaya ViewPoint (otherwise called Pratumnak Hill) - Get the best view of the Pattaya Bay and the City from here. Best to time to go is between 4 pm to 6 pm to watch the lovely dusk from the best.
8. Pattaya Floating Market - Opening Hours are 10 AM to 11 PM. Best time to visit is between 3 PM to 5 PM.
9. Buddha Mountain (Khao Chi Chan)- Opening hours are 8 AM to 5 PM. Best time is to visit is in morning.
10. Silverlake Vineyard - Vineyard with Serene and Romantic environment - Free Entry (Opening hours 9 AM to 6 PM). The Vineyard is situated beside the Buddha Mountain. Vineyard tour costs 250 THB, includes tour by Electic Tram and 2 glasses of Wine.
Meals and Beverage:
A Pint of Beer from an ordinary groccery store would cost you 80 THB roughly. In a bar or a club it might vary from 100 THB to 250 THB.
You can set a rough budget of 200 THB per person for a regular supper. Street food is exceptionally cheap and declicious and one must try it when in Thailand.
Street Shopping in Pattaya:
The key for a productive shopping in thailand, is to bargain deeply. I am not a decent bargainer but I think my trip realy helped me to brush up my bargaining skills. The best way is to begin your offer with a half price of what the retailer quotes you!
Massage:
After a long visiting day you will feel blisssful to have an awesome foot rub at the cost of 150 - 200 THB for 60 minutes.
Body Massage costs 300 - 500 THB.
Do's and Donts':
1. Keep your ID verifications and Cards in your lodging while moving out in the night or any swarmed put!
2. In the event that you are taking a bike or a car on rent, dependably keep your driving license with you as you are probably going to confront the traffic police anytime. Driving without permit will get you a base fine of 400 THB.
3. In the event that you are going in Bangkok, you wil be welcomed for 2 things at each open spot - Tuk Tuk and Boom Boom!! Dont place yourself into any bargain unless you're truly interested.
4. Advisable to carry an umbrella, mists can shower whenever!
One thing you would love to do everyday in Pattaya througout your stay:
FOOT MASSAGE!!
Thanks for reading! Khapun Khap :)