So l am a 12 year girl who is pashinate to travel the world. So this year l had planned to visit 2 coutarys . So I will be heading to Thailand and Singapore So l booked my tickets, hotels and tours 2 months before my trip and trust me l saved a lot of money by doing that . If your are planning a trip to Thailand and Singapore in the off season so hotels and flights will not empty your pockets . So today we are flying to Thailand . So we checked in the airport and went towards security and imagration after which we took a glance over the duty free and grabbed a bite to eat and then headed towards the boarding gates and flew to Bangkok via Thai airways . So we landed at 7:30 am (Thai time ) and 6am ( India time ) so l after l landed l headed towards the departure area and ate breakfast at hawker centre . Then went to the my boarding gate to fly to Phuket. So l was able to buy my breakfast as l had pre exchanged my Indian Rupees to Thai Bhat . A tip is to carry US dollars as they are easy to exchange in Thailand. so when we reached Phuket we got our bags and when we exited a taxi was wating for us ( as our tour was booked by Easemytrip) . So it was raining in Phuket . So it was a 30 minute drive to our hotel ibis patong . After checking in we got snacks from seven eleven which was a two minute walk .so we then got freshed as we had to go to Simon carbet show . So there was a mini van for us on SIC . The show was great . After which we were dropped to our hotel and later we had food in a local restraunt .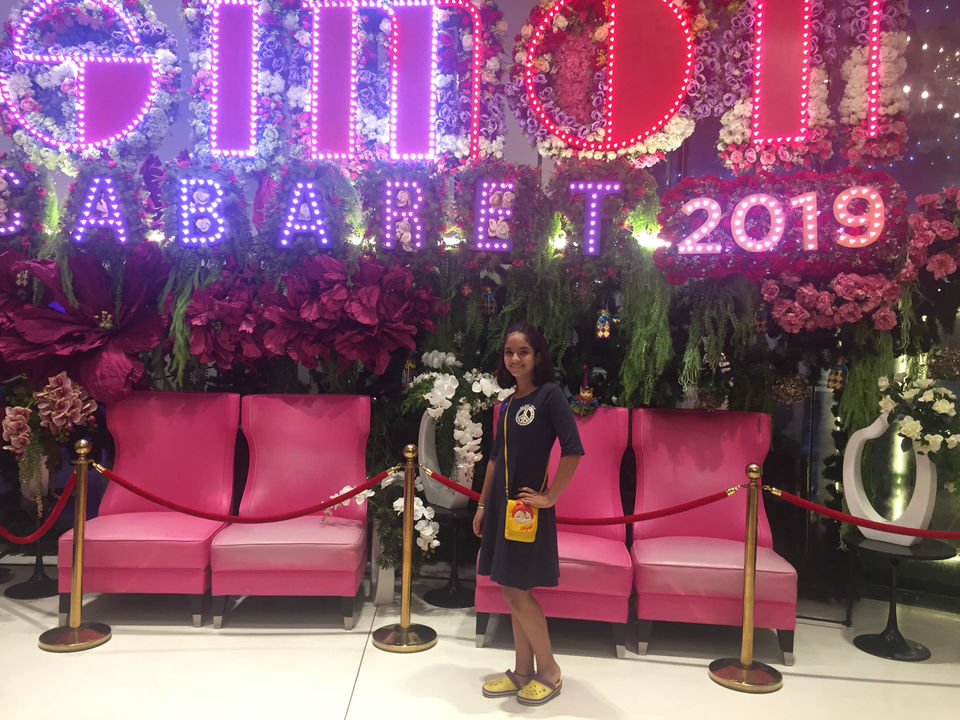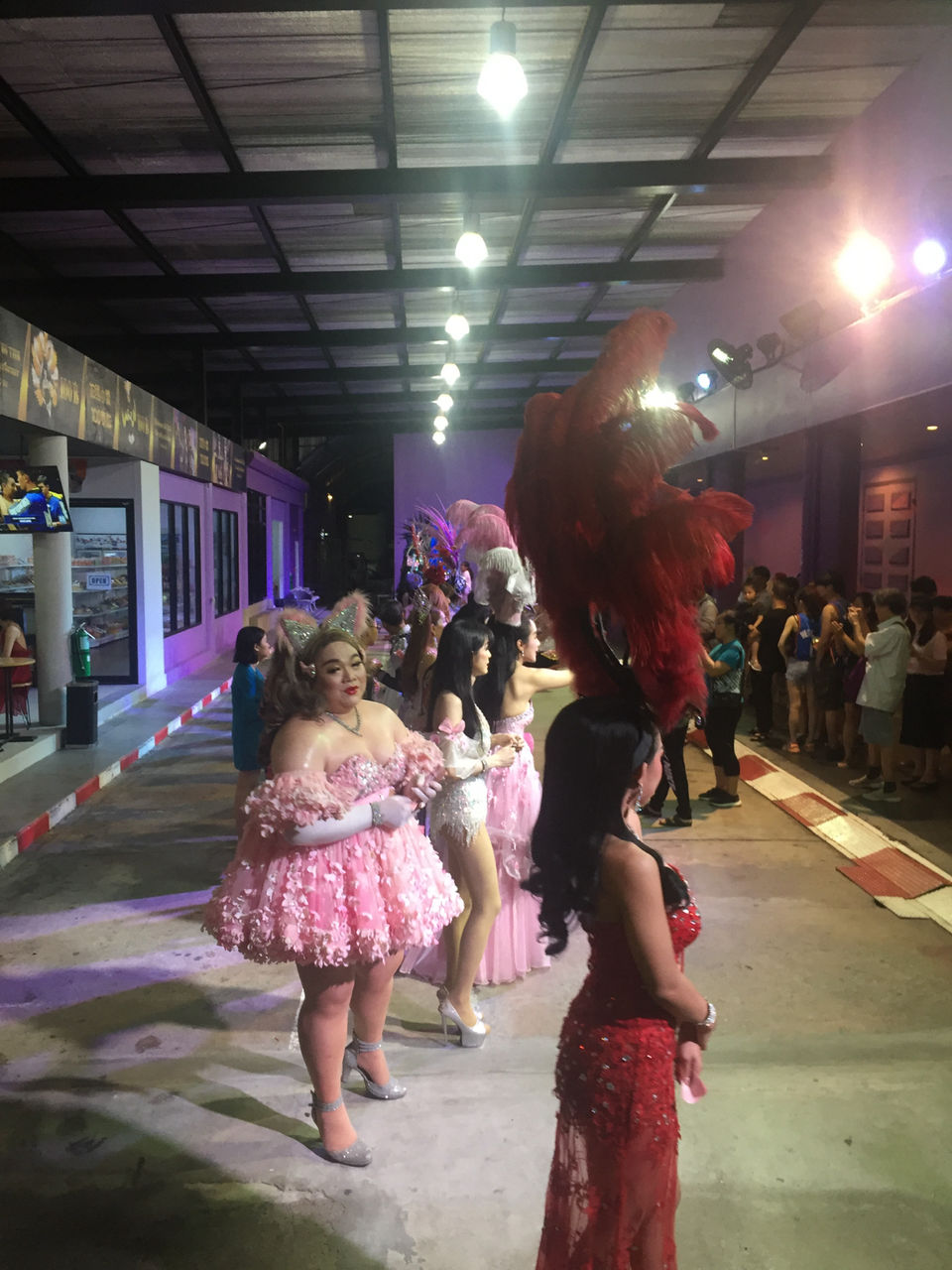 So we had breakfast in the morning and then went to trick eye . It was an thrilling experience there
After which we went back to our hotel and then headed to patong beach . We swam and had a nice sun bathe and on the way back to our hotel we had had mangos and pineapple and papaya .then we went to Bangla road at 7:30 we walked around and then did some shopping and we had Thai pancakes . After which we had good in a restraunt suggested by our guide .rhe food was cheap and pretty good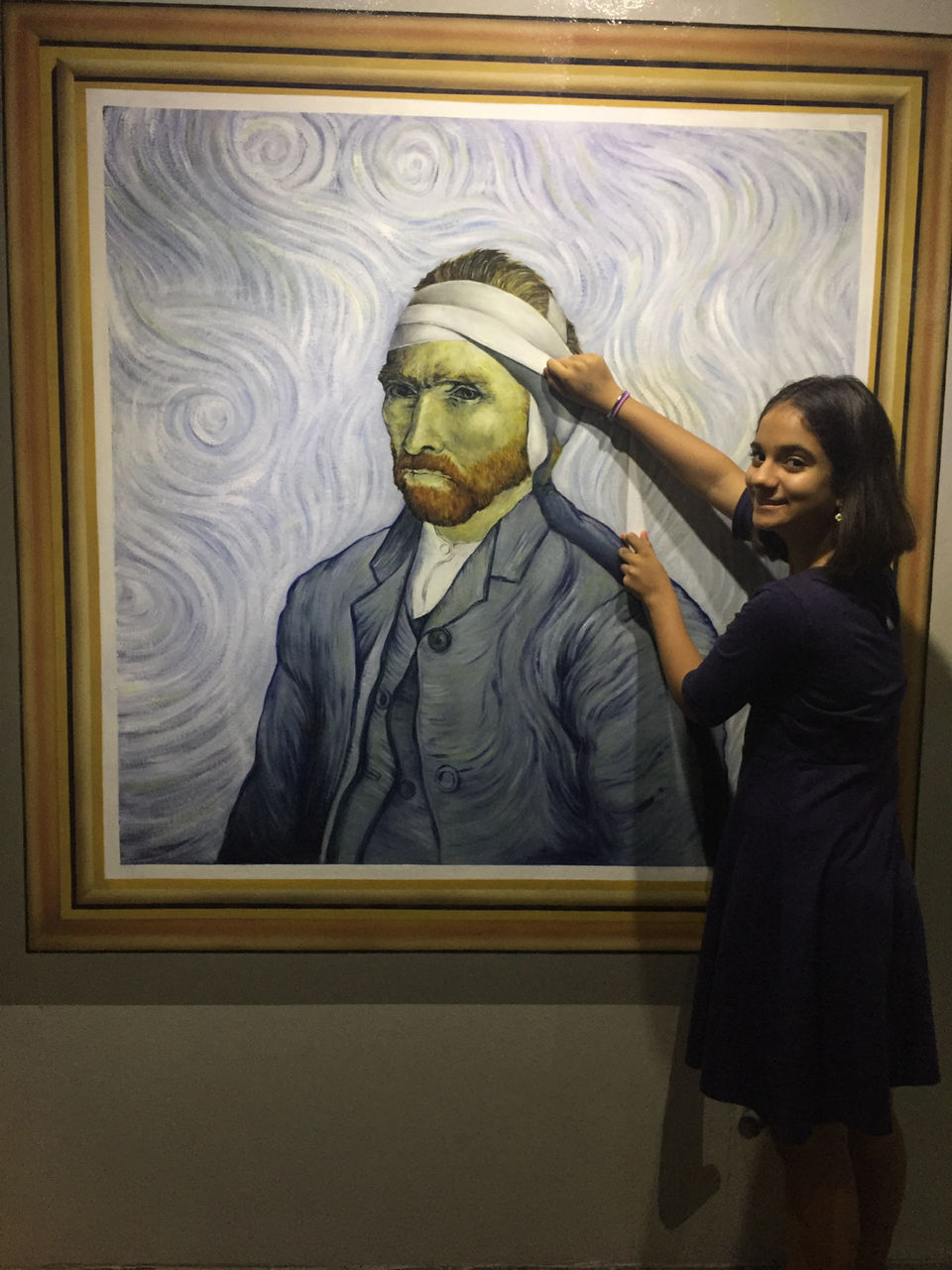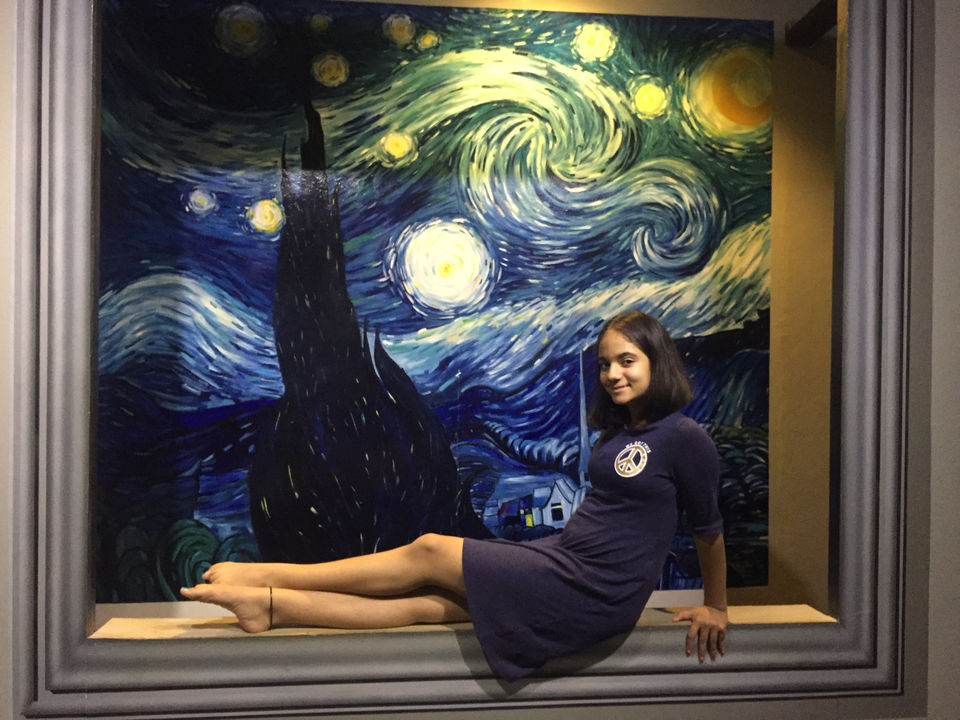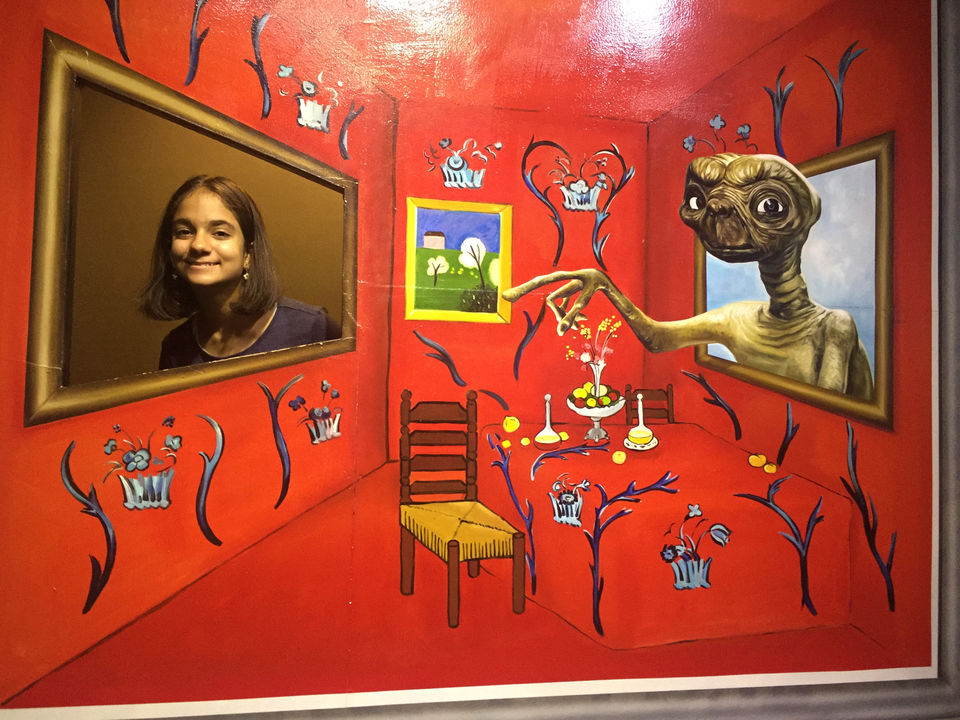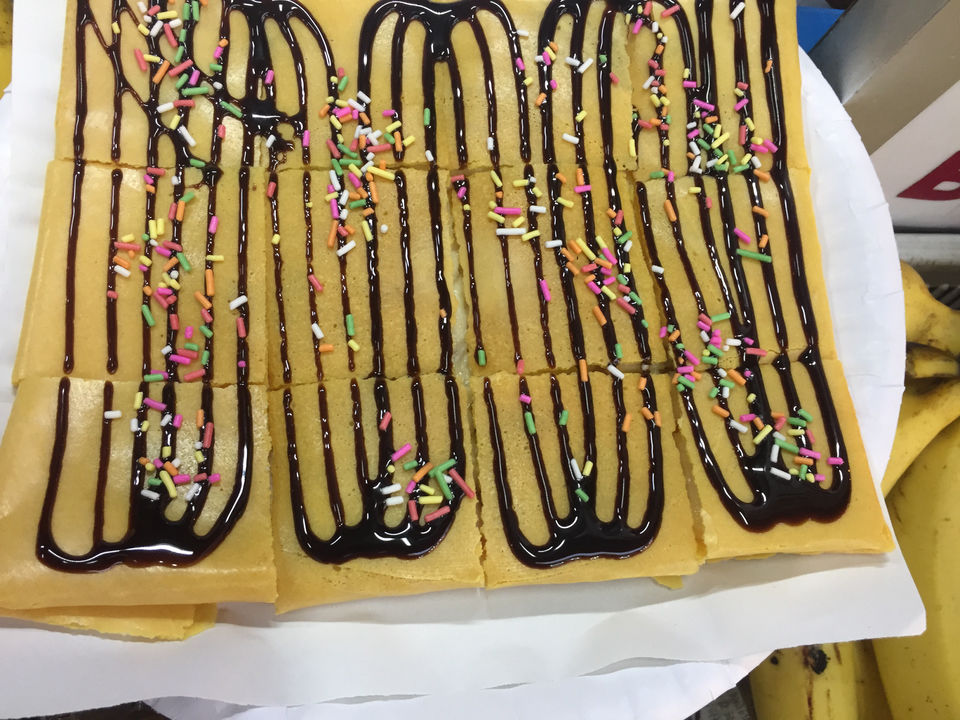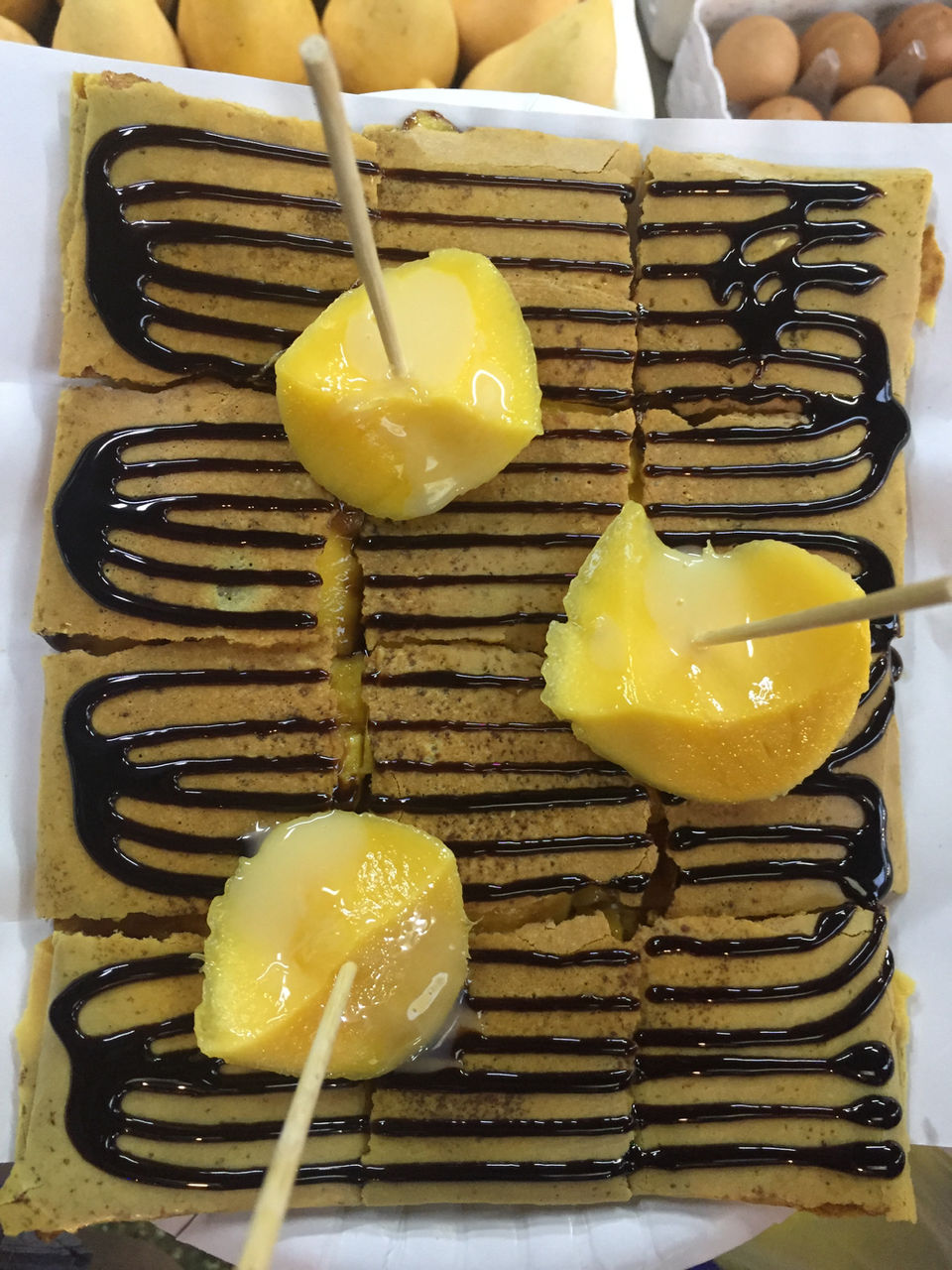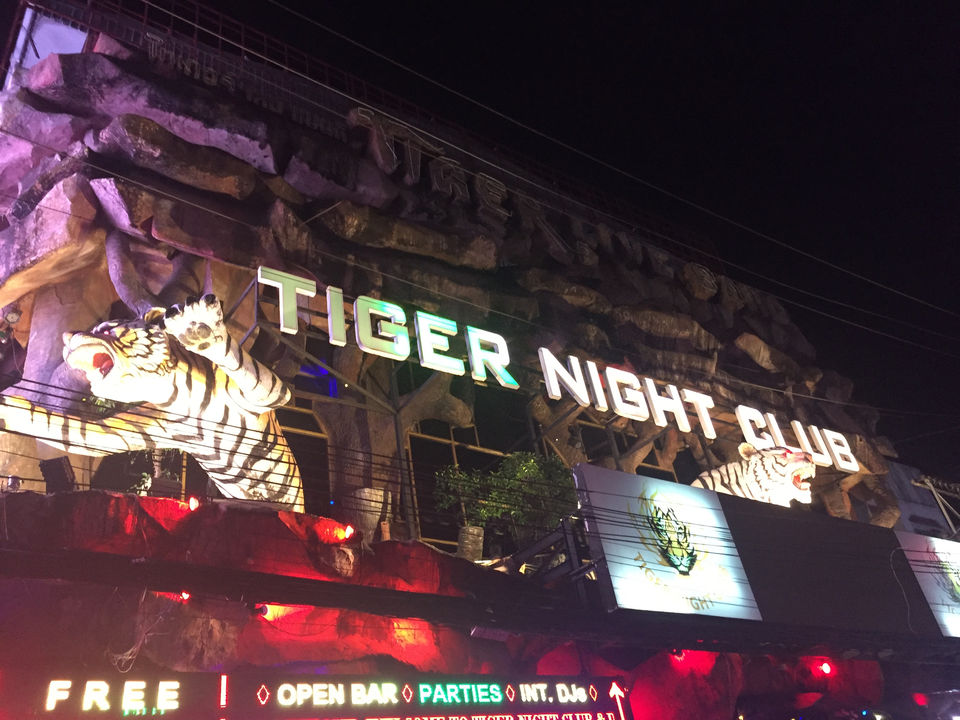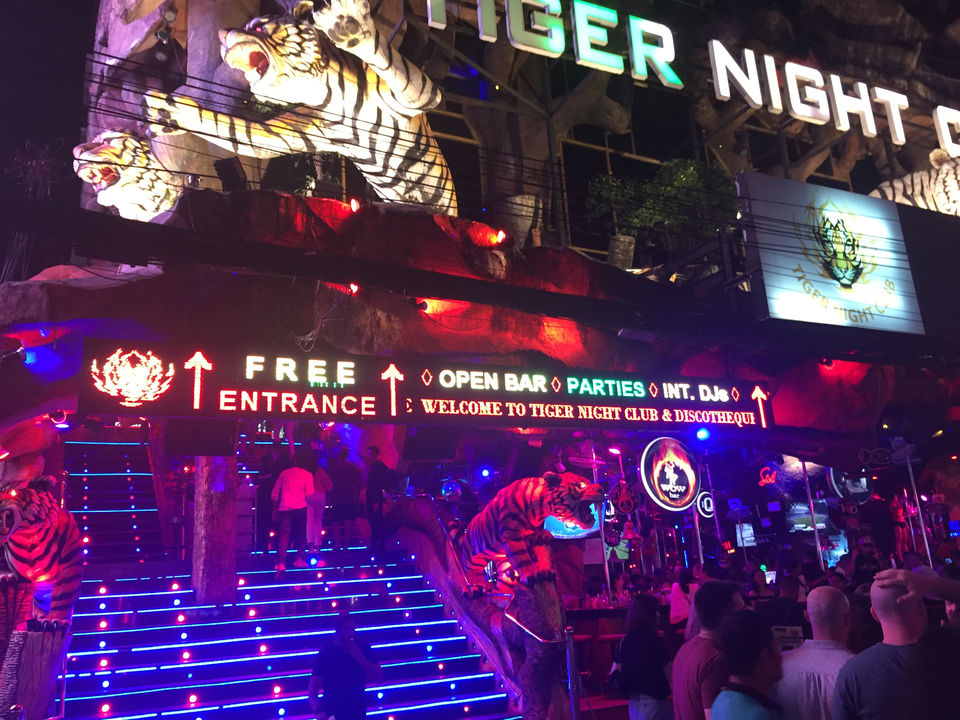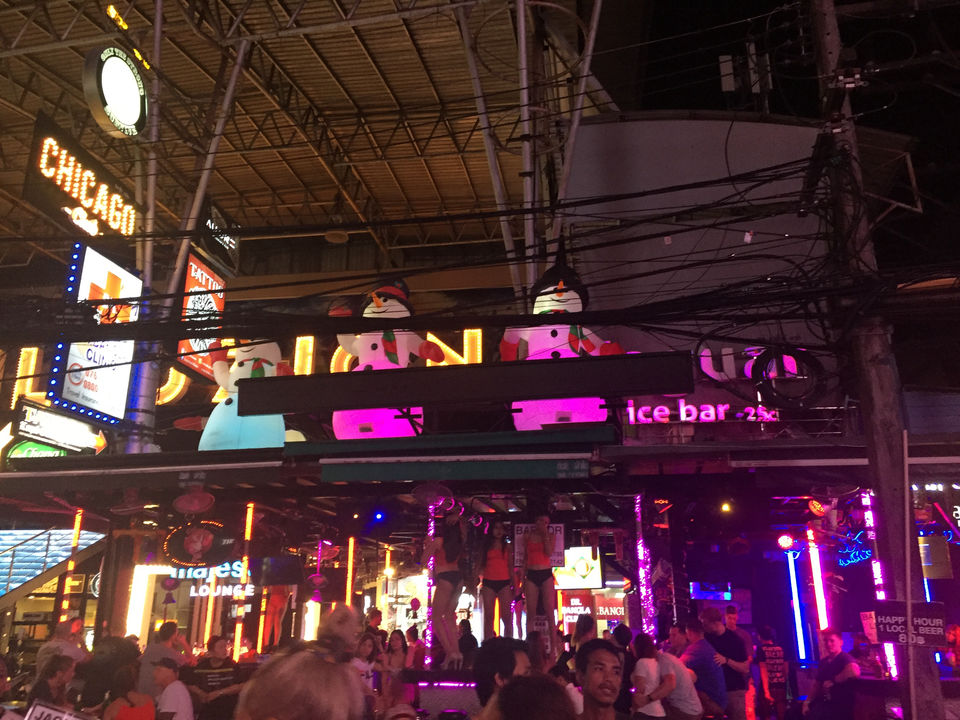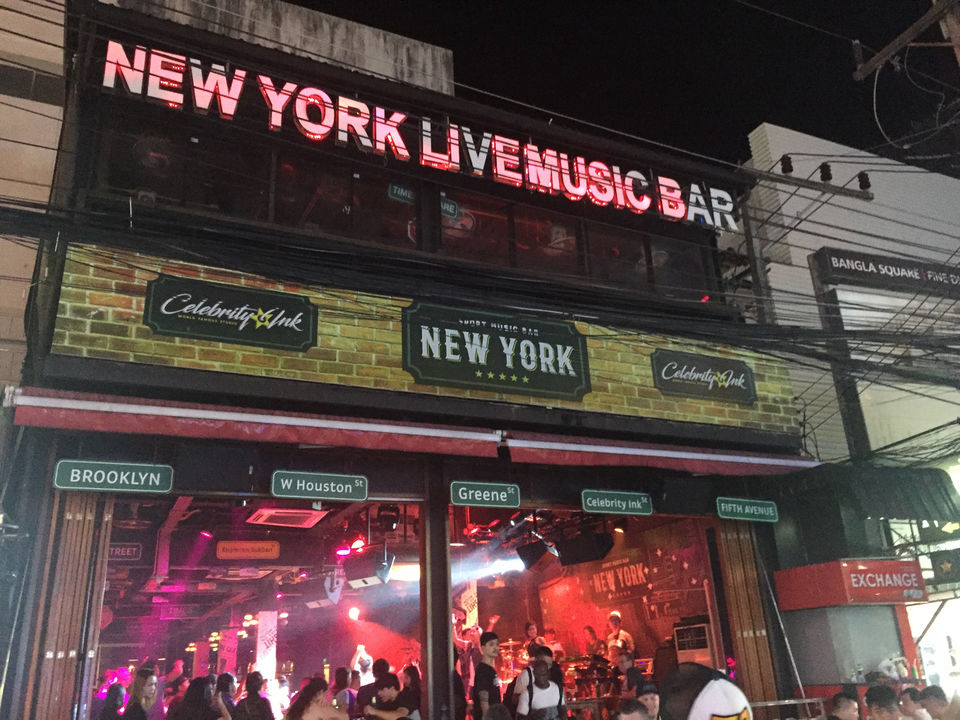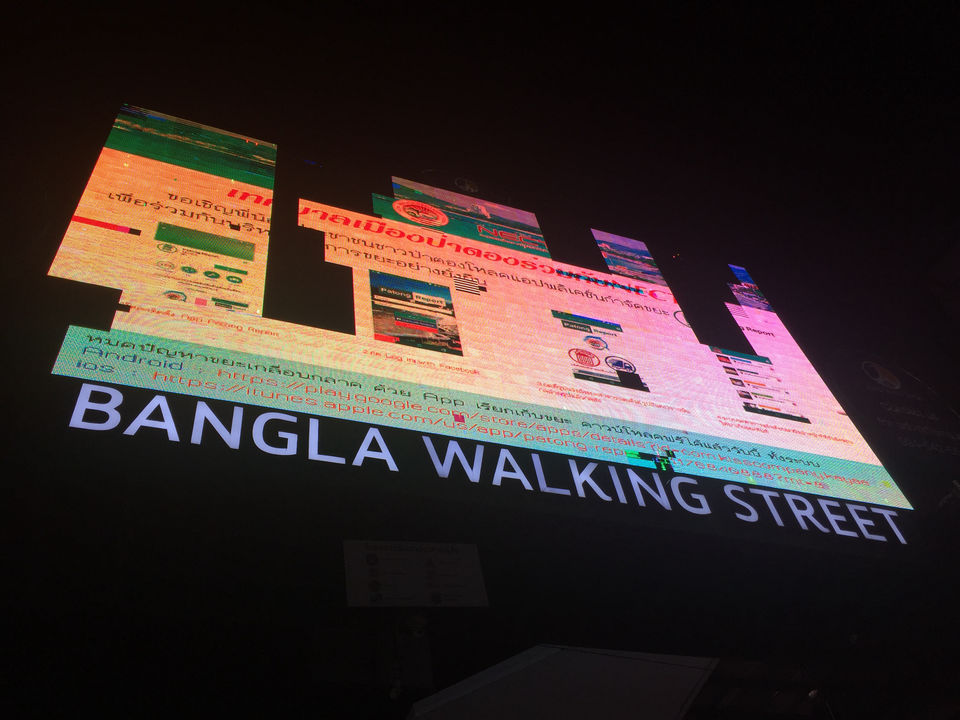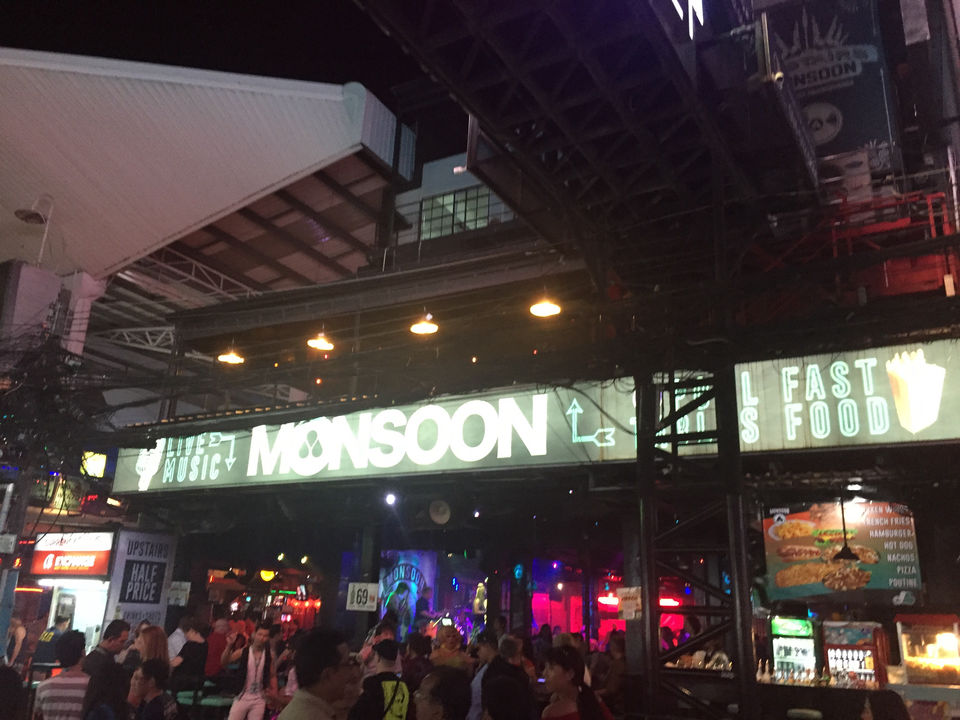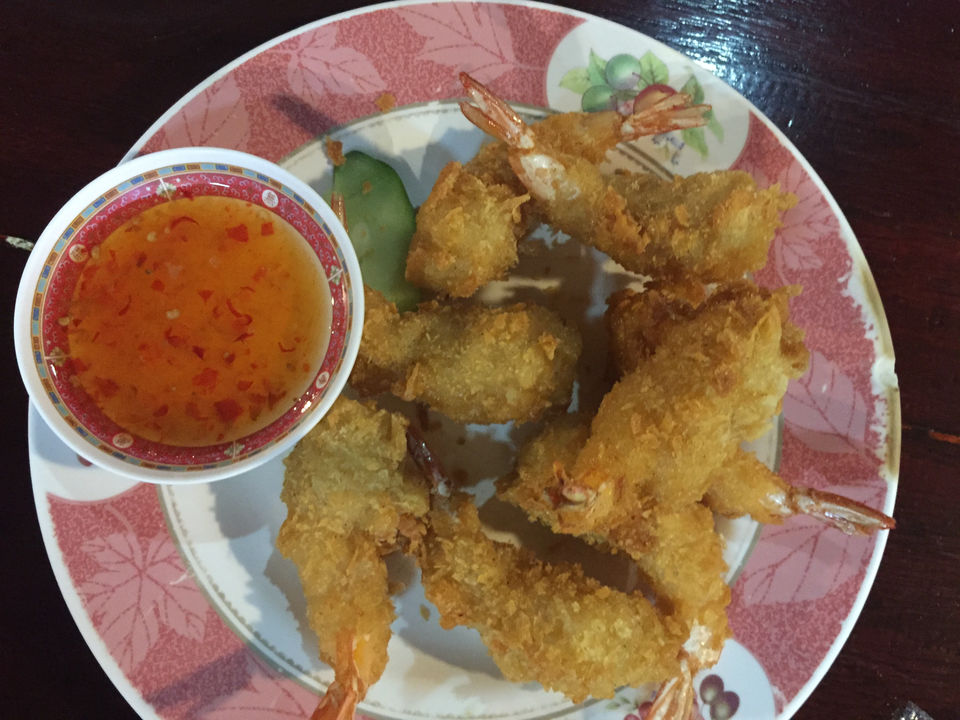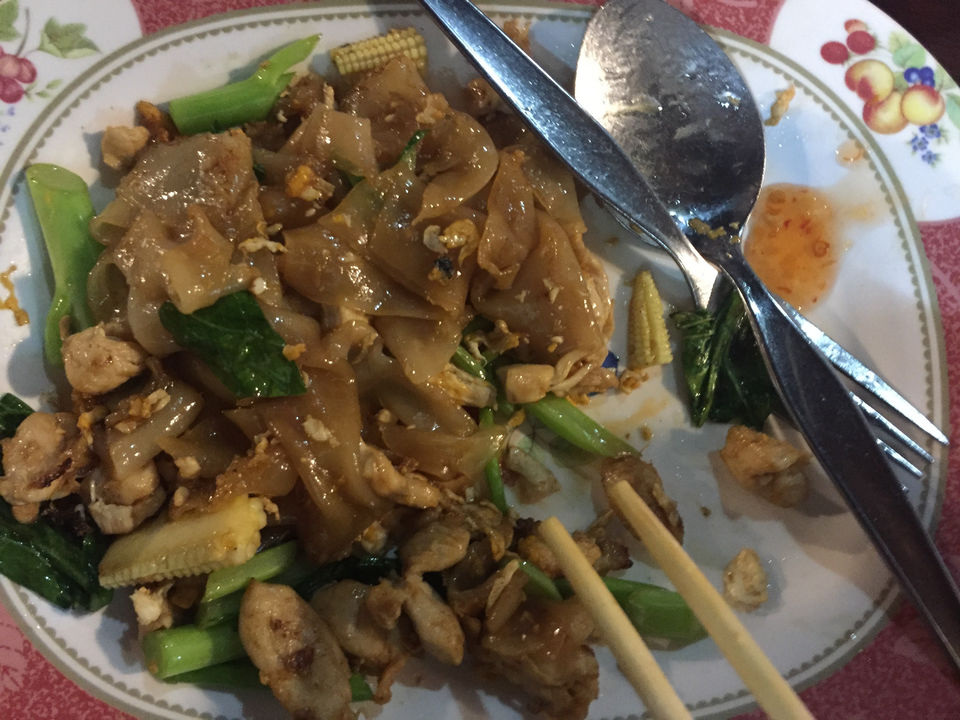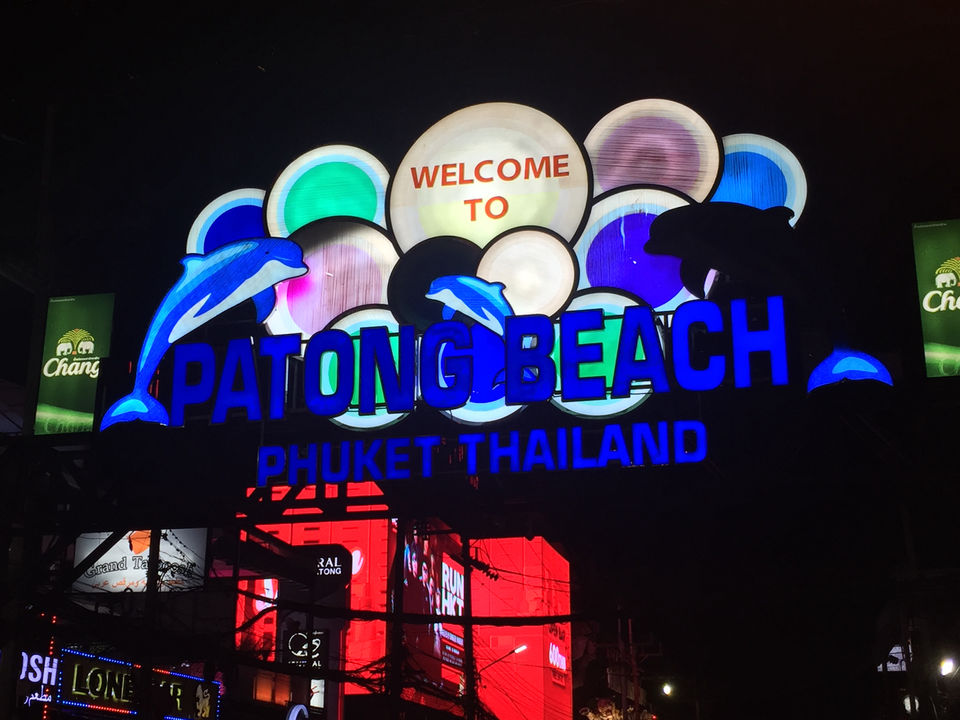 Today we woke up,early as we were headed to phi phi islands . We did not take a long tail or speed boat . We choose a ferry . So we had breakfast and a mini van was waiting for us . After about a 1 and half hour drive we reached the pier and boarded the ship ( a tip is take your own snacks expamle : a bag of chips -50 bhat ) 30 mins before the people who were going to snorkel got a briefing . Snorkelling was fun and after which we had lunch . After lunch we explored the ins land . When we got on the the boat we got watermelon .when reaching Phuket then we got on the car and went to the hotel . We rested packed our bags and had a local dinner .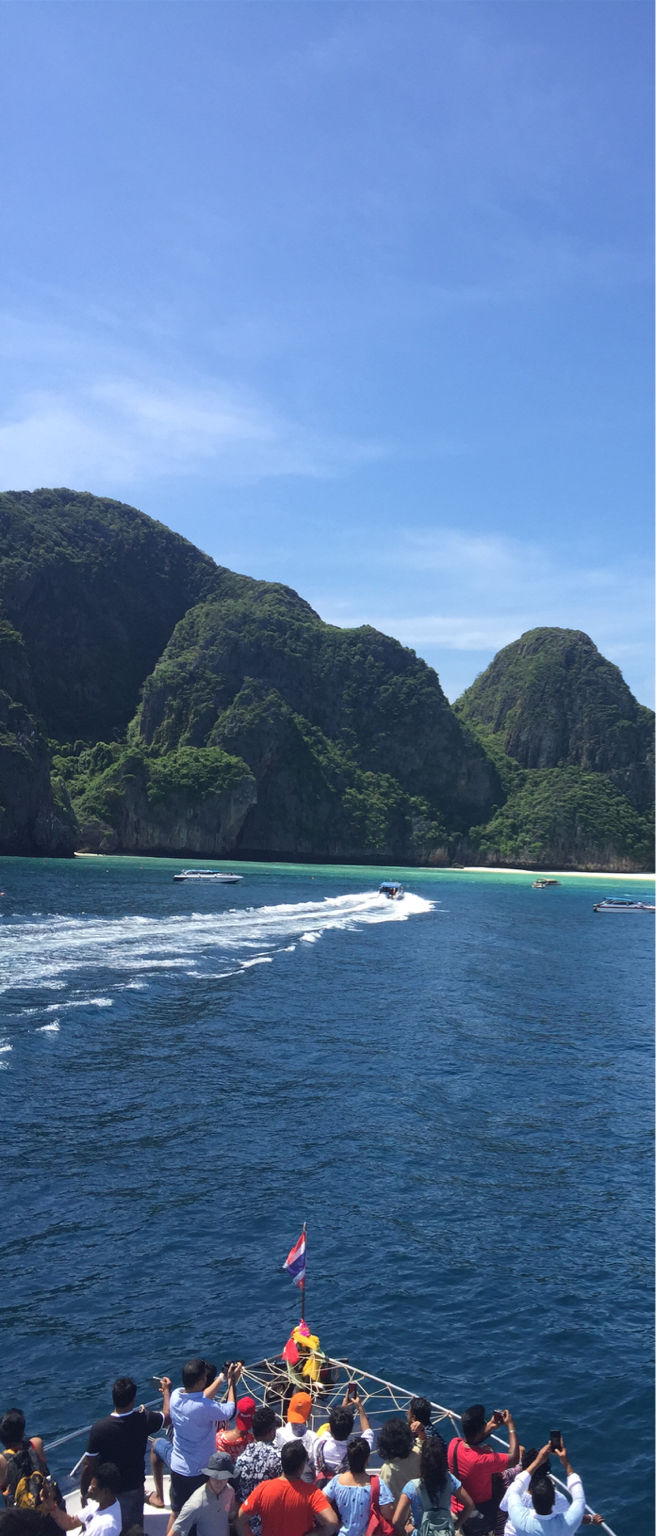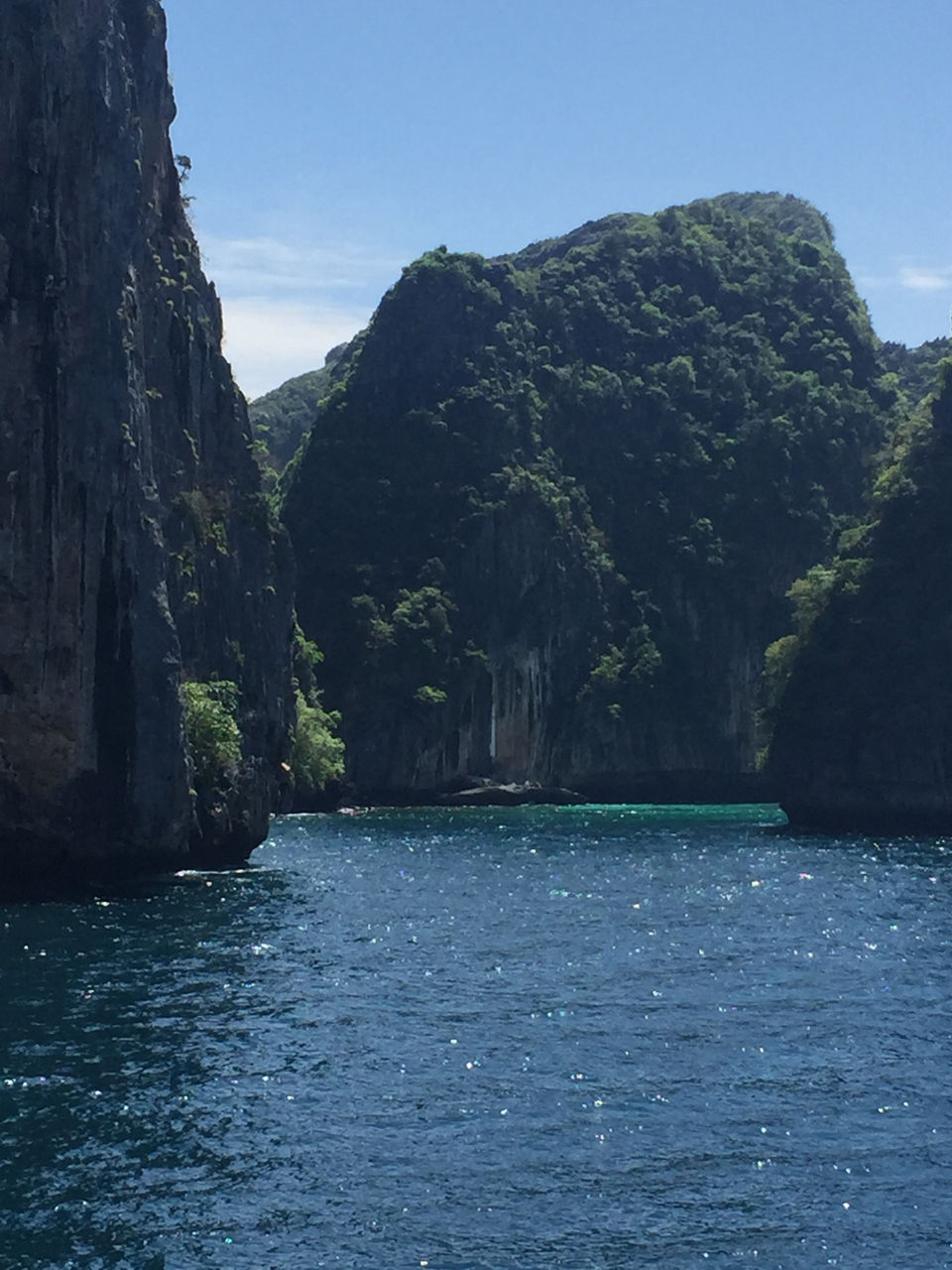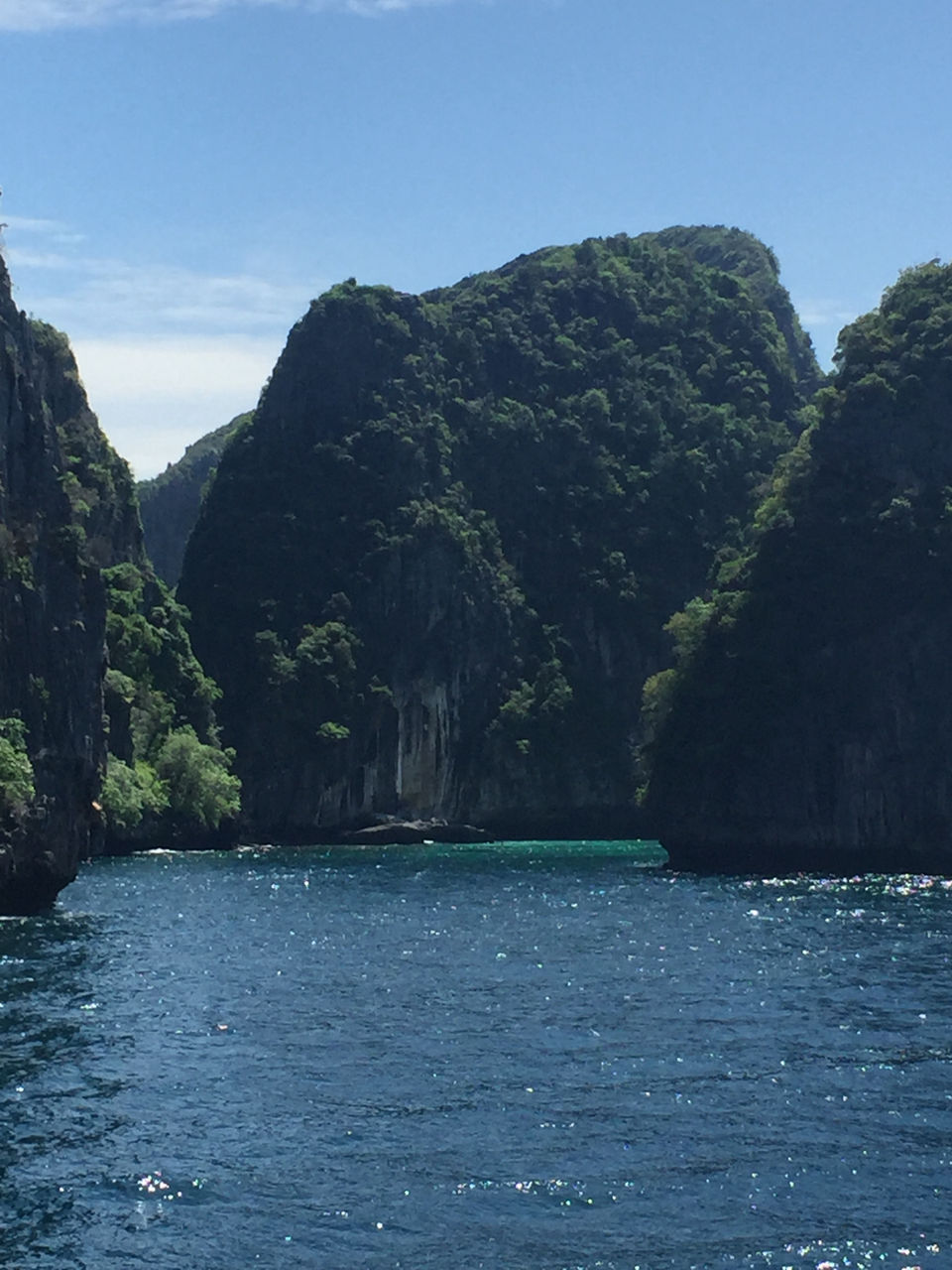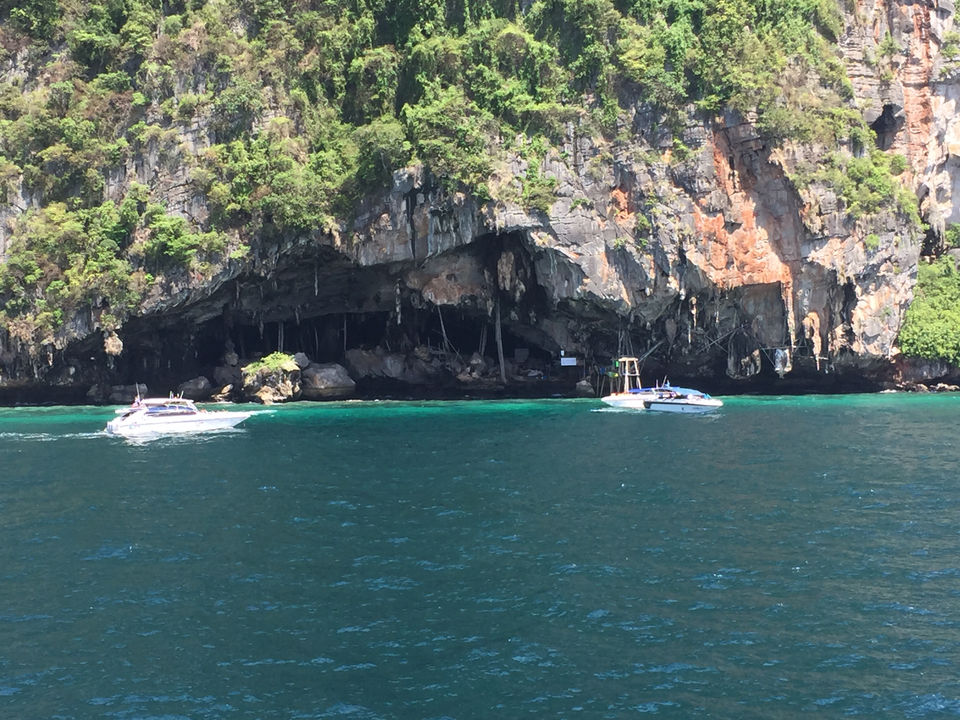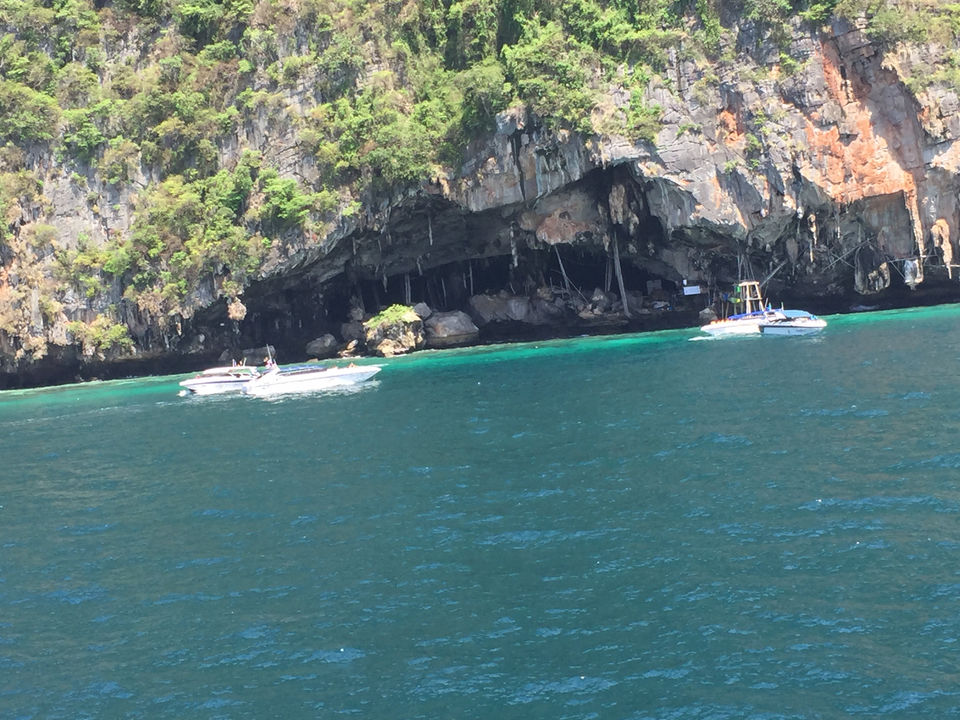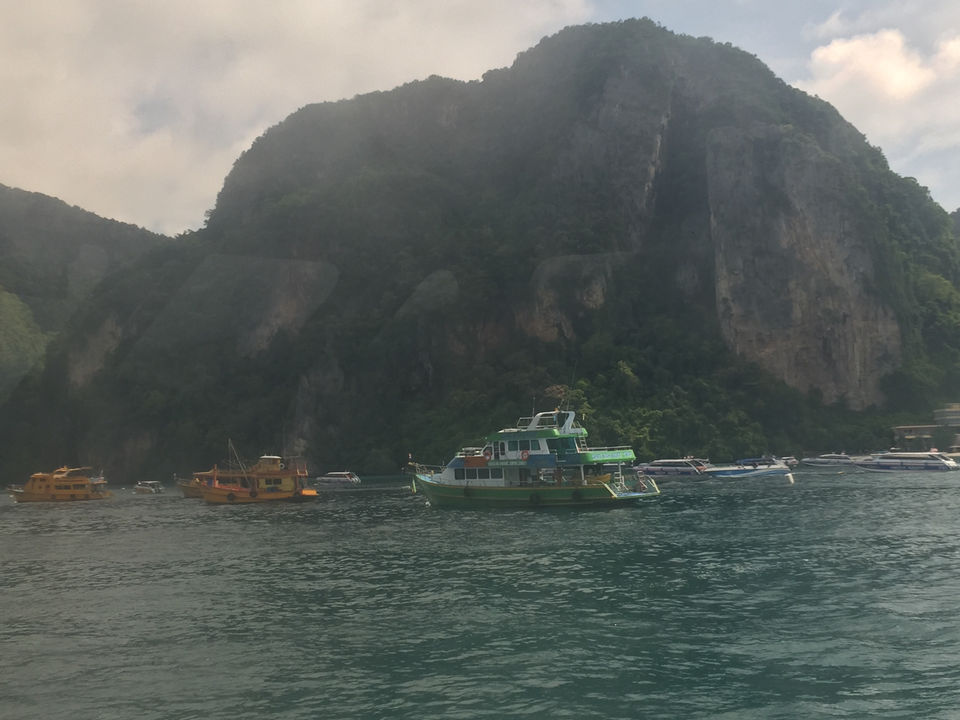 So early in the morning we got a taxi and went to Krabi . It was a 2 hour drive . After Checking in our hotel we then went to the emerald pool and hot spring . The hot spring felt like a spa and it was so relaxing . We're as the emerald pool was ok . It was a pool of water which was emerald blue . Then we had lunch which was included .then we drove to tiger cave the stair up difficult due to size differences of stairs.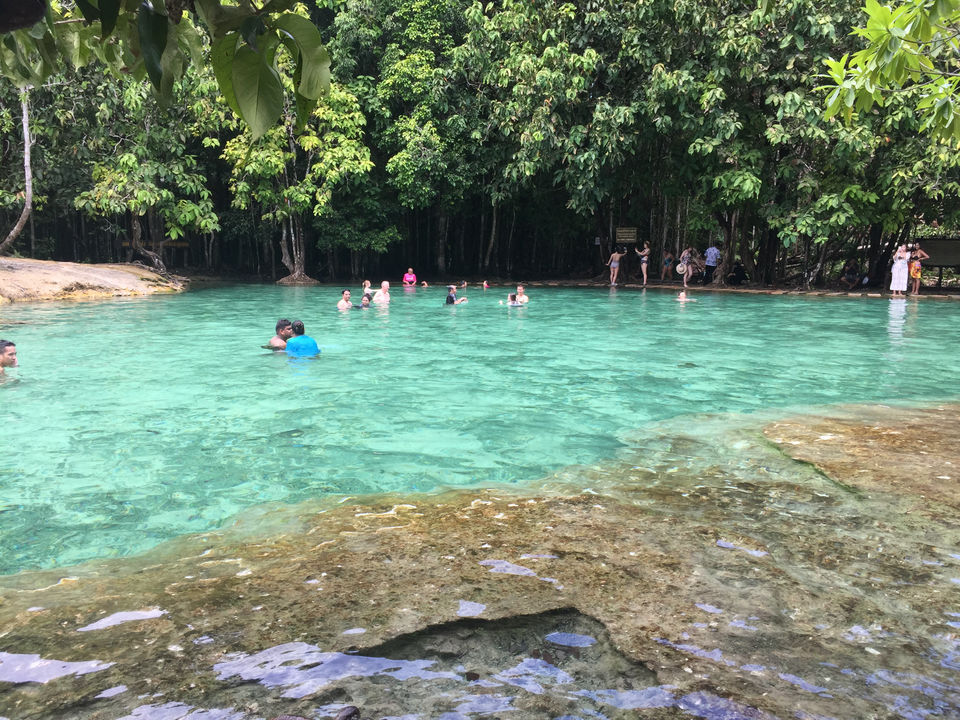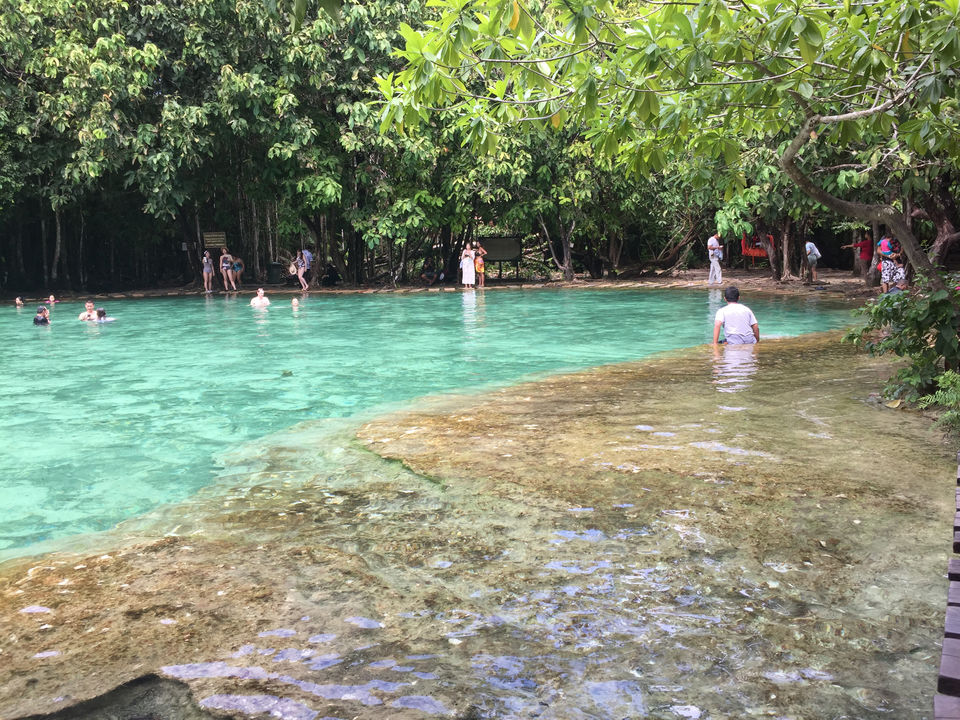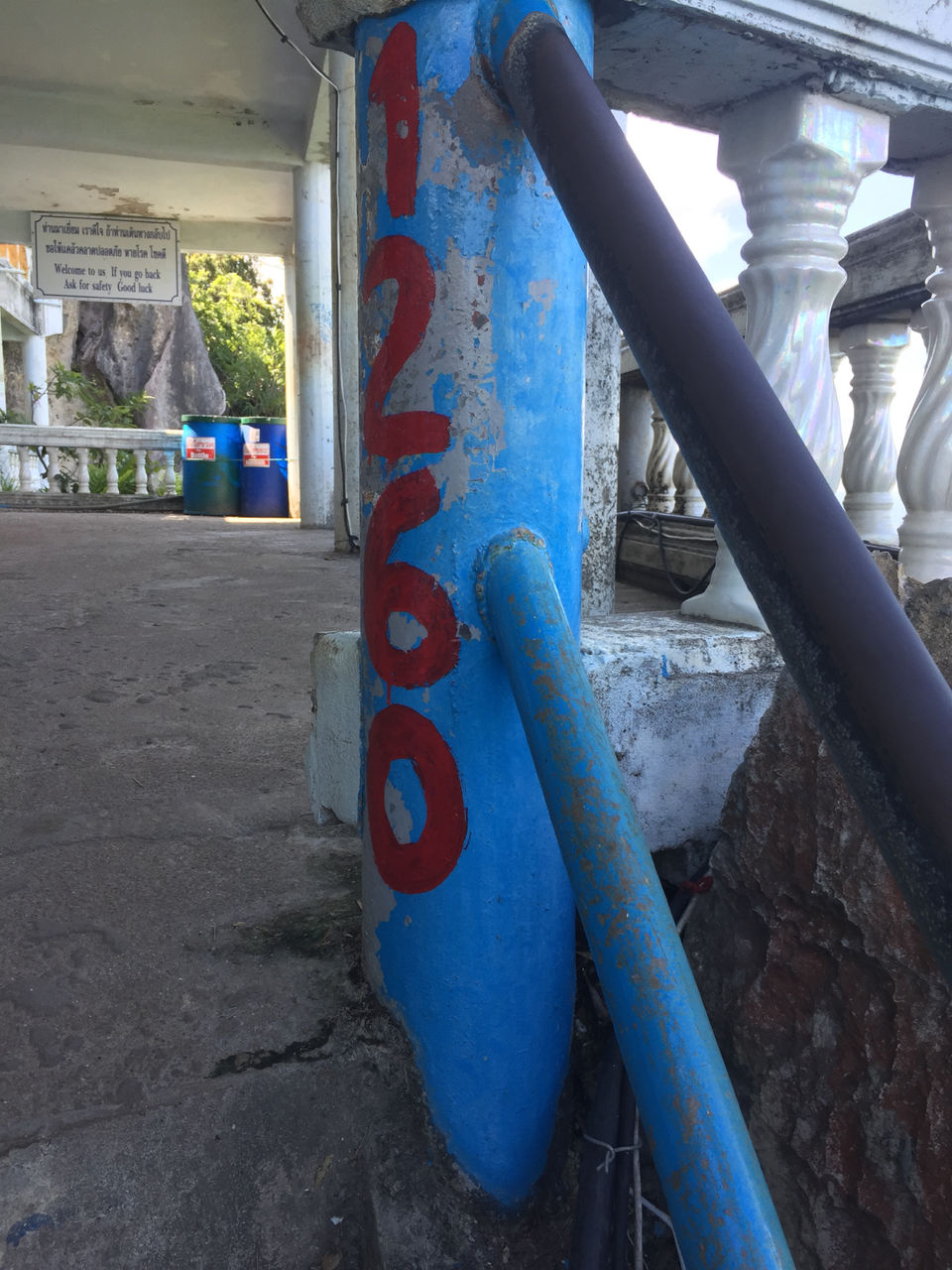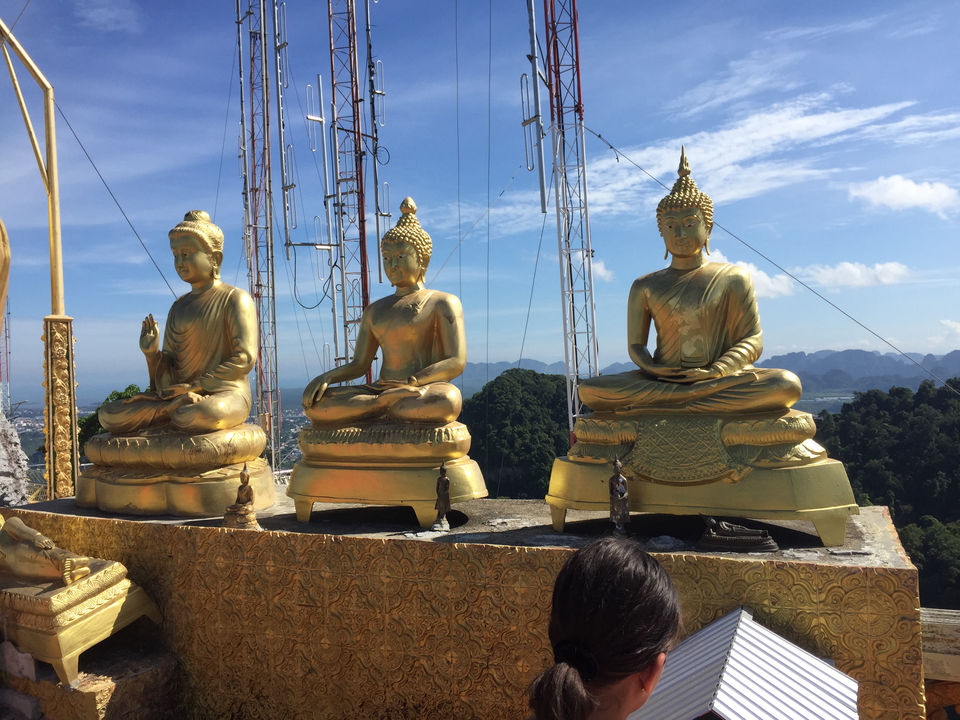 So we had breakfast and went to the pier .so we went on a four island tour . We went to railway beach were we saw a spiritual cave . Then we went to hong island .we dint stop on chicken island as the waves we're to high . We then had chicken rice and fruit on the boat and then went snorkeling later after reaching land we bathed and then went to a night market and explored Aoa nang beach .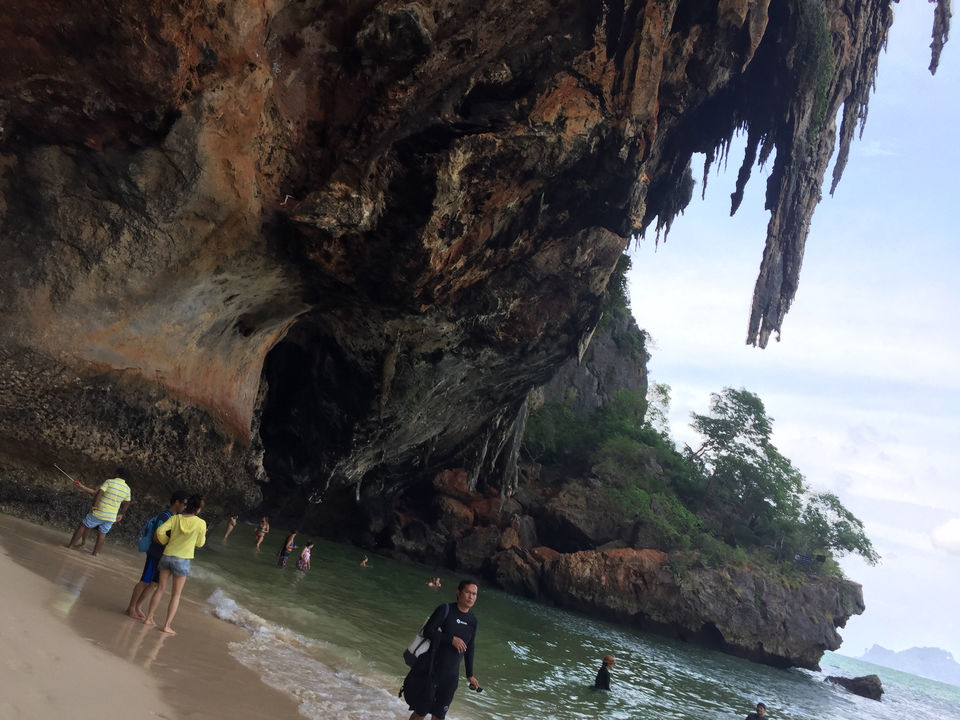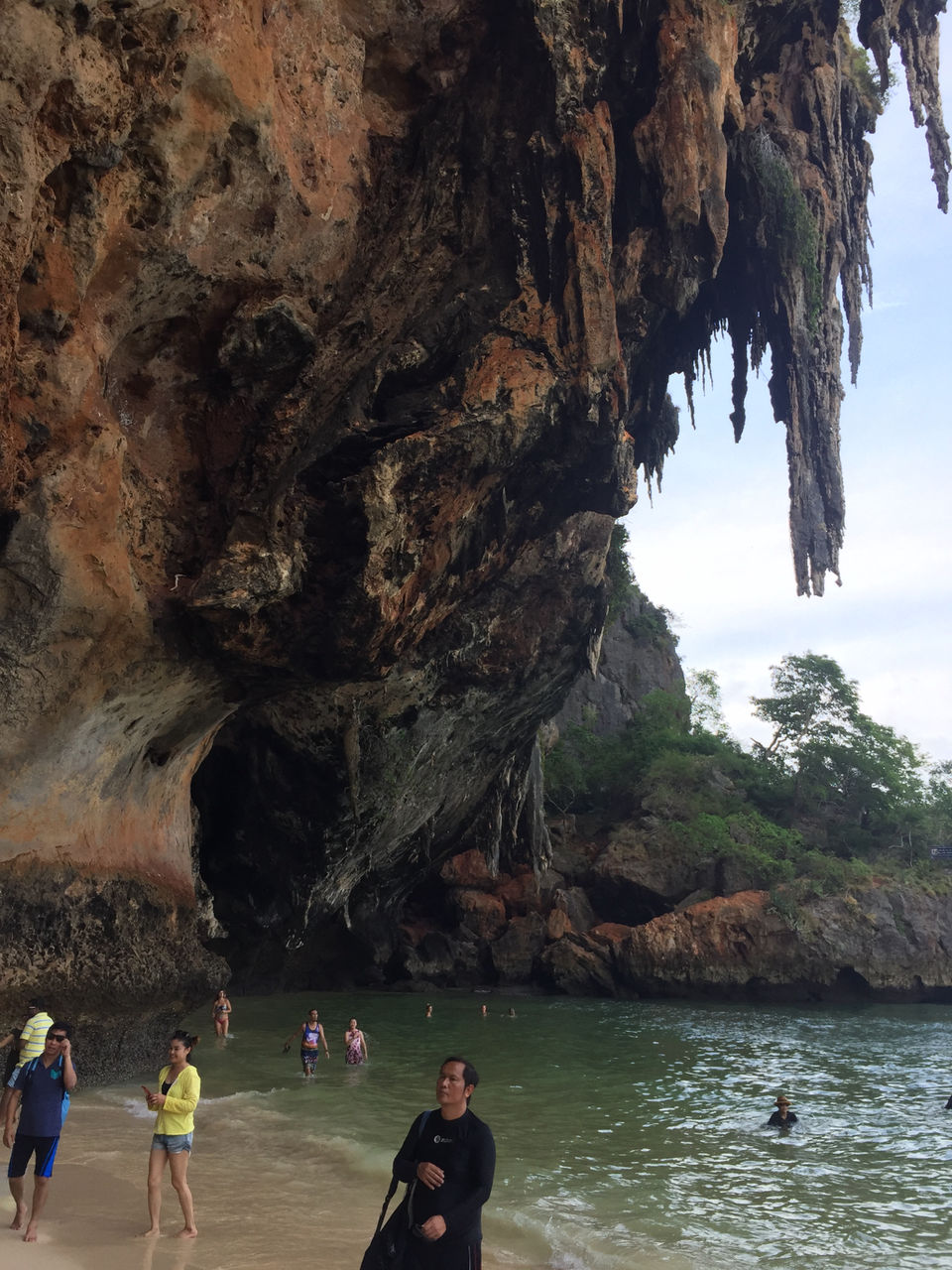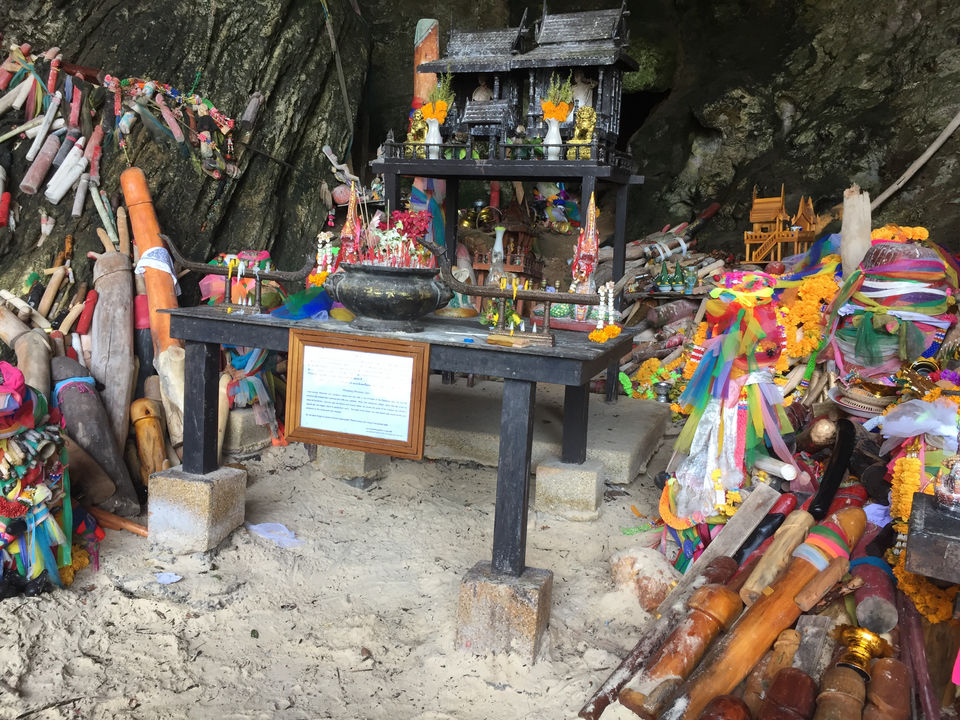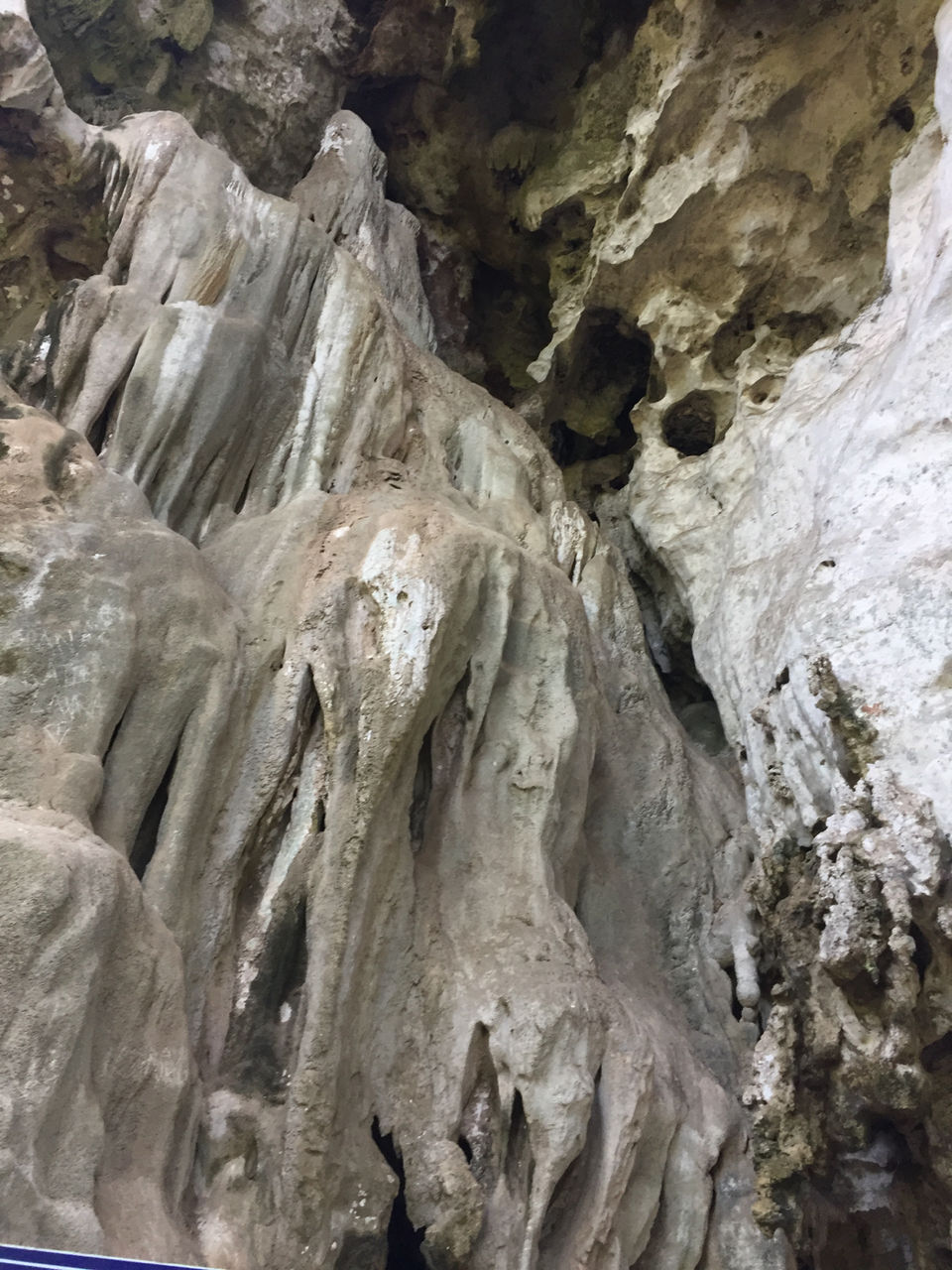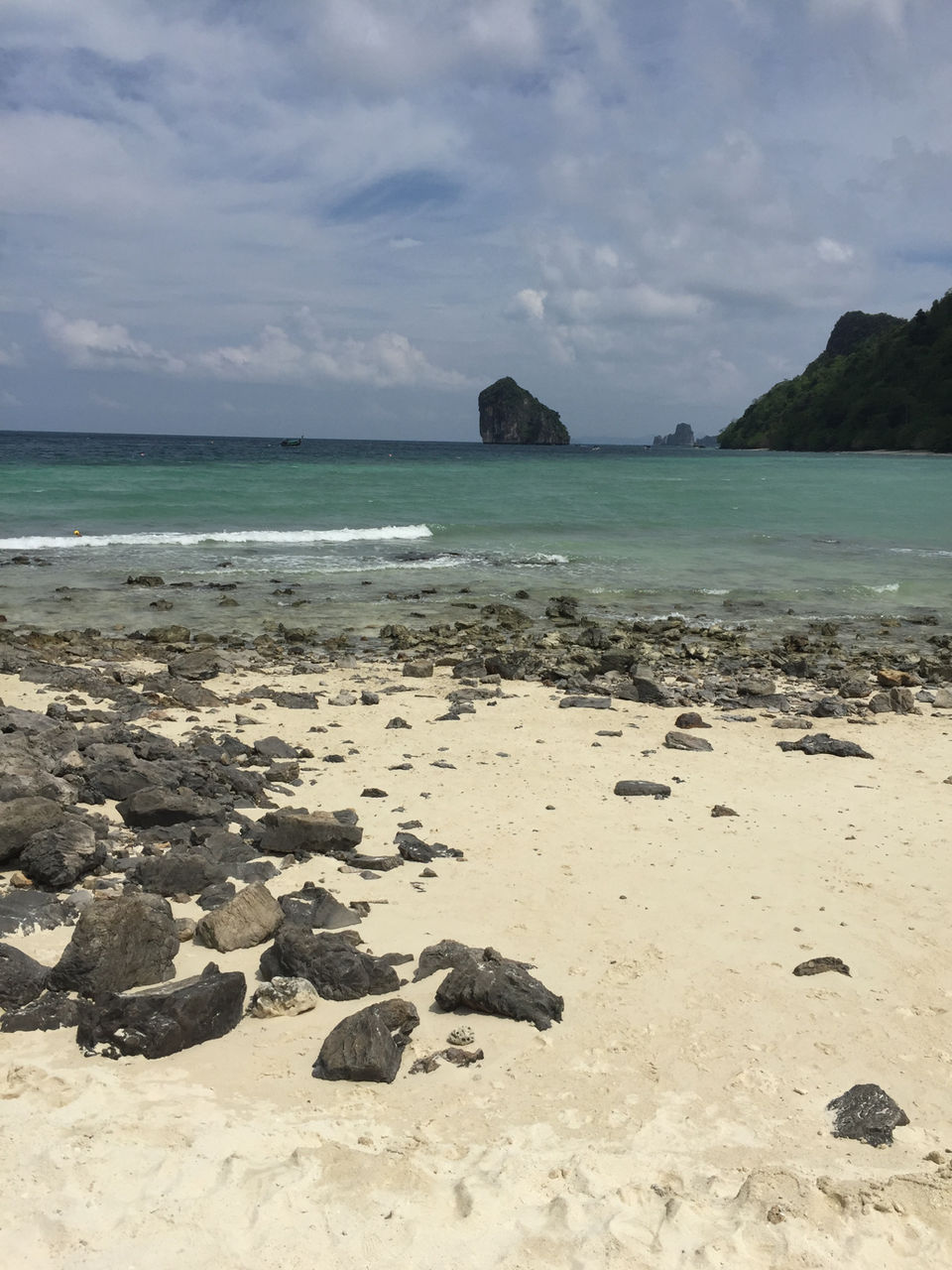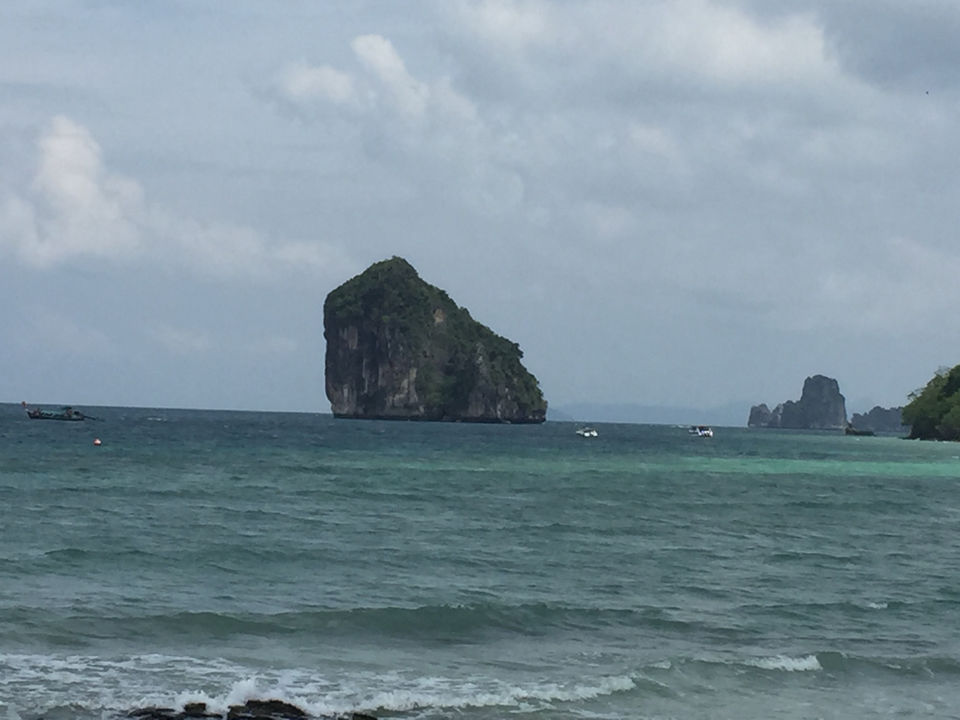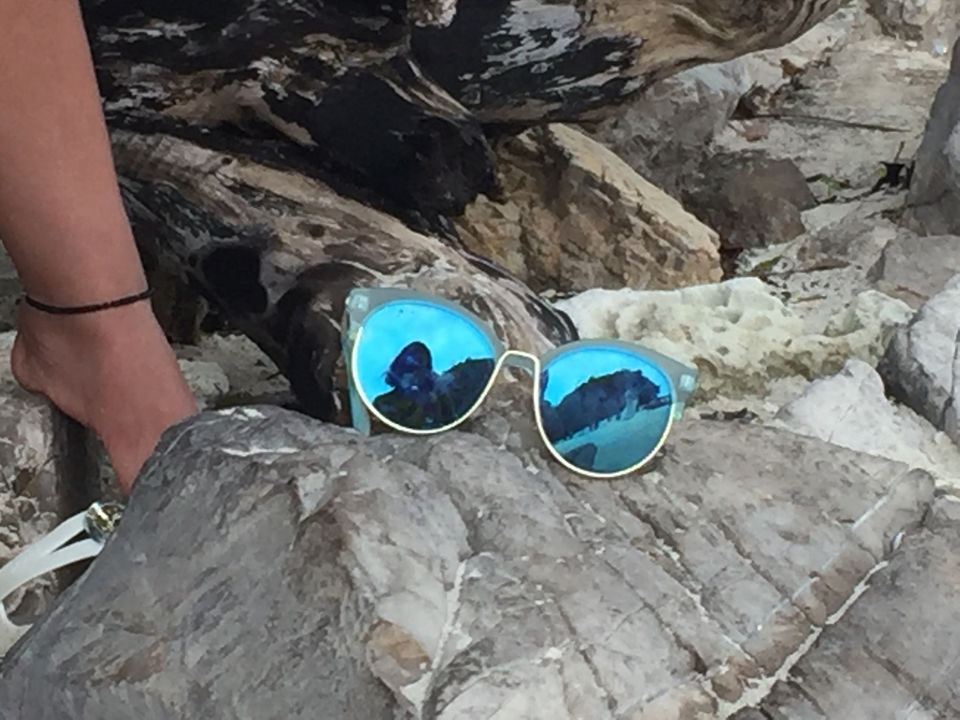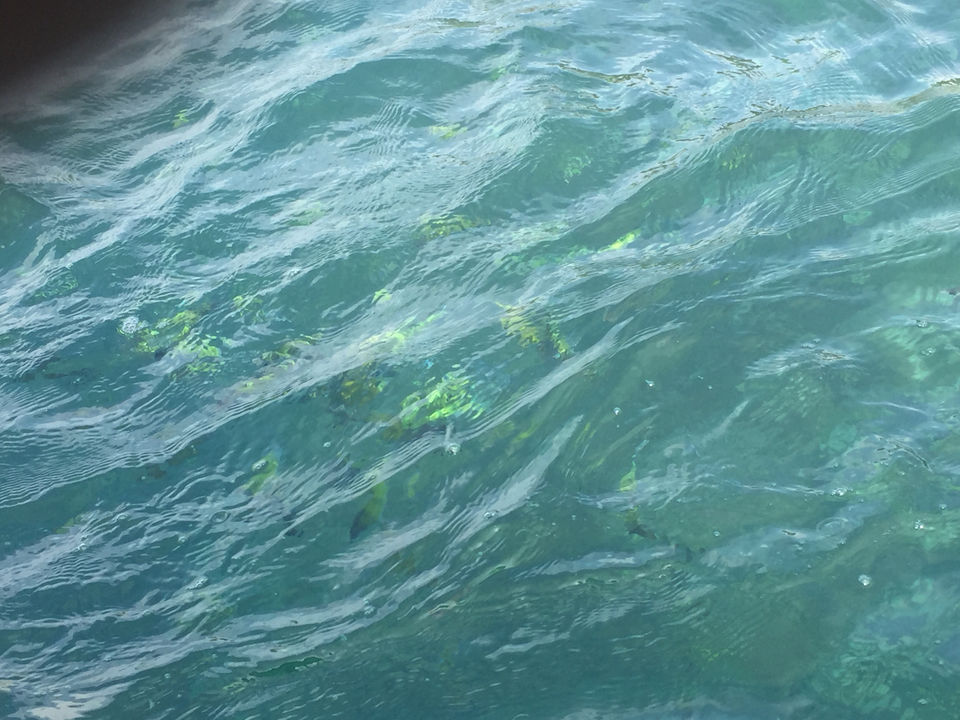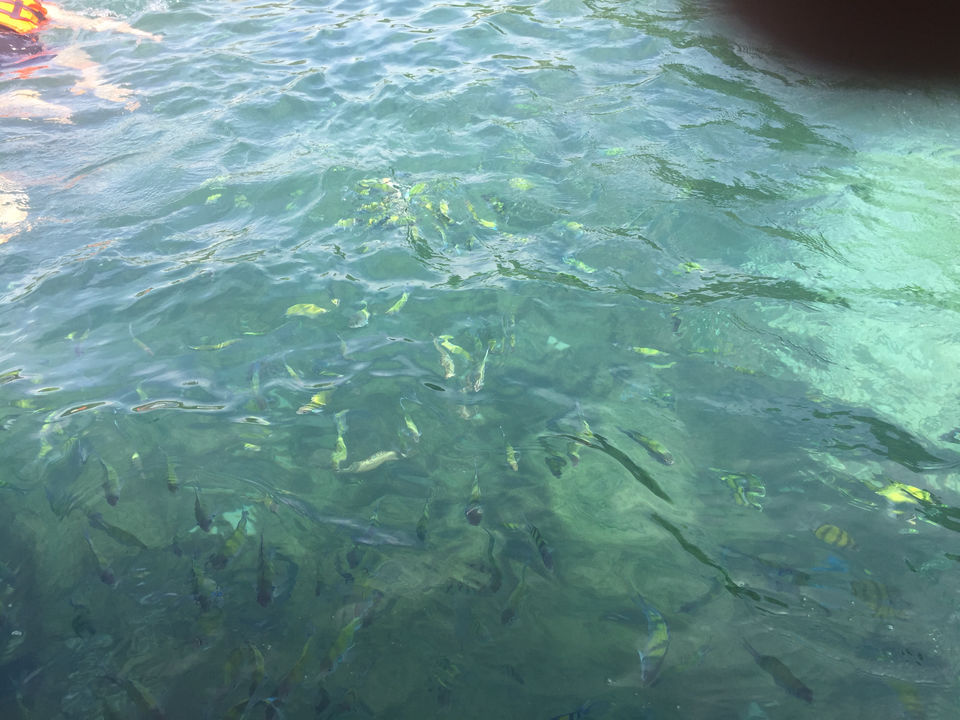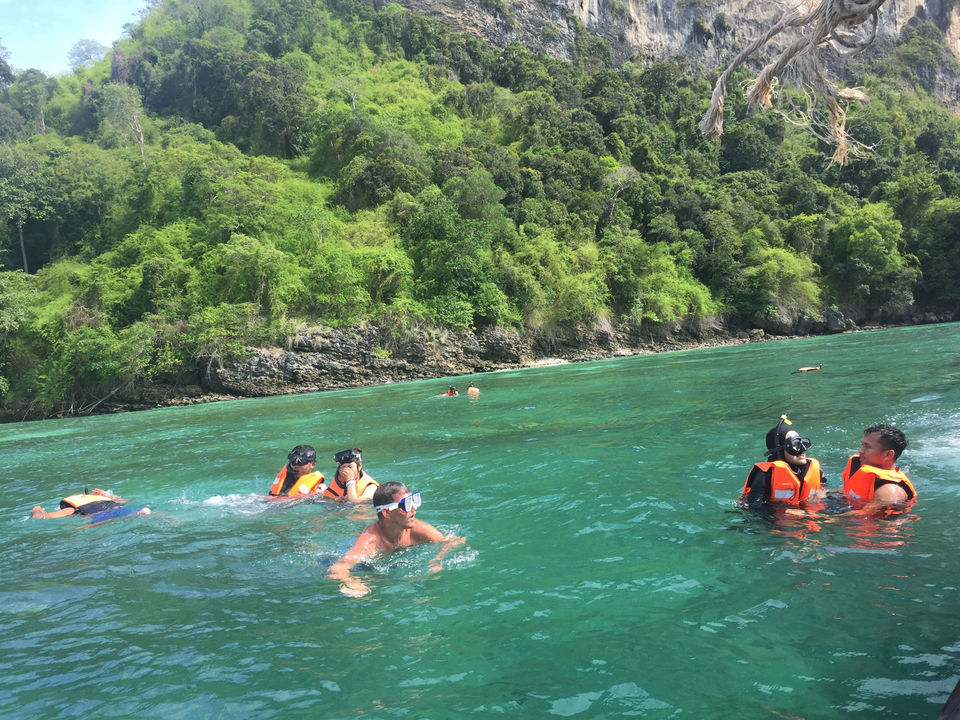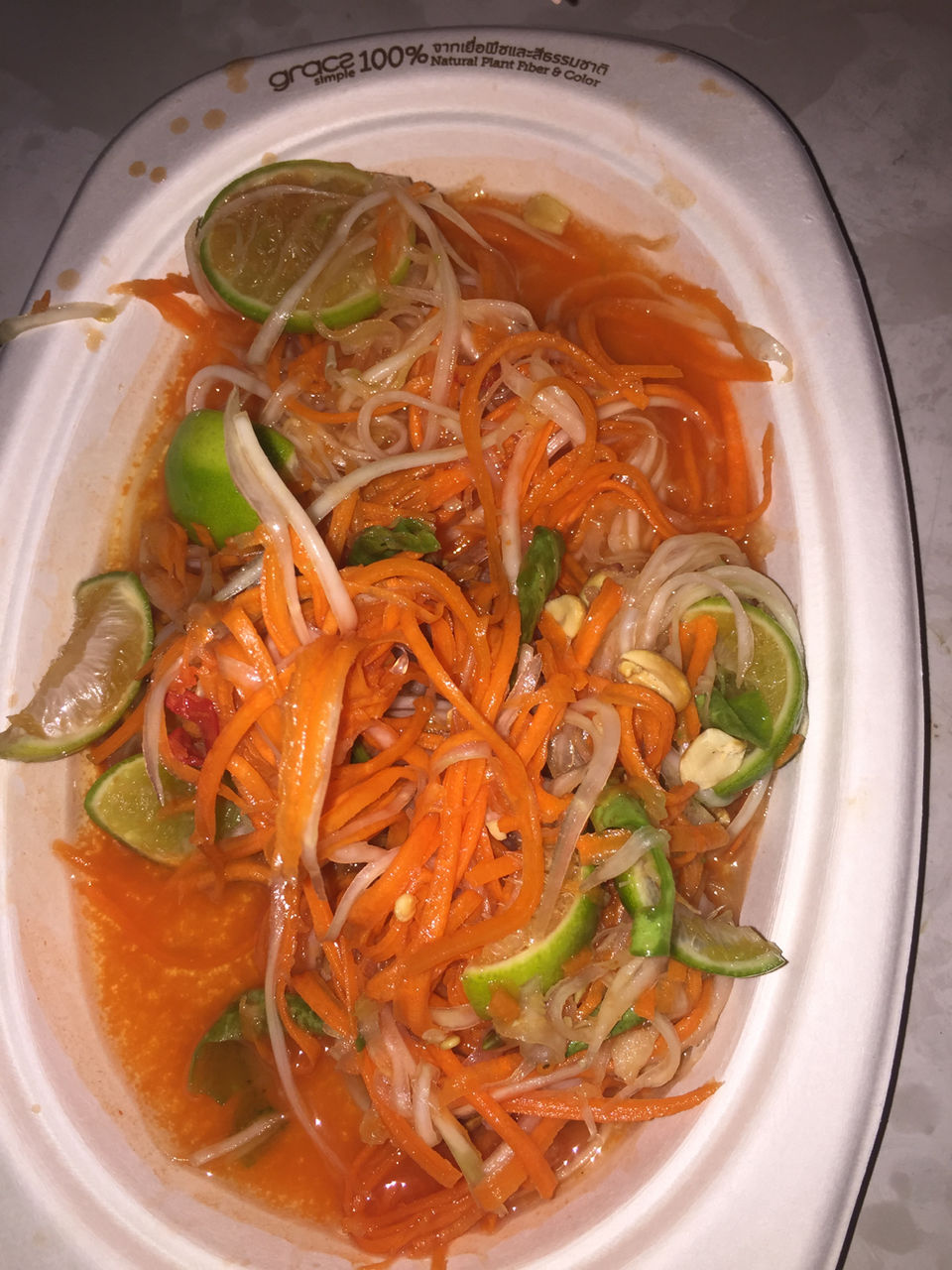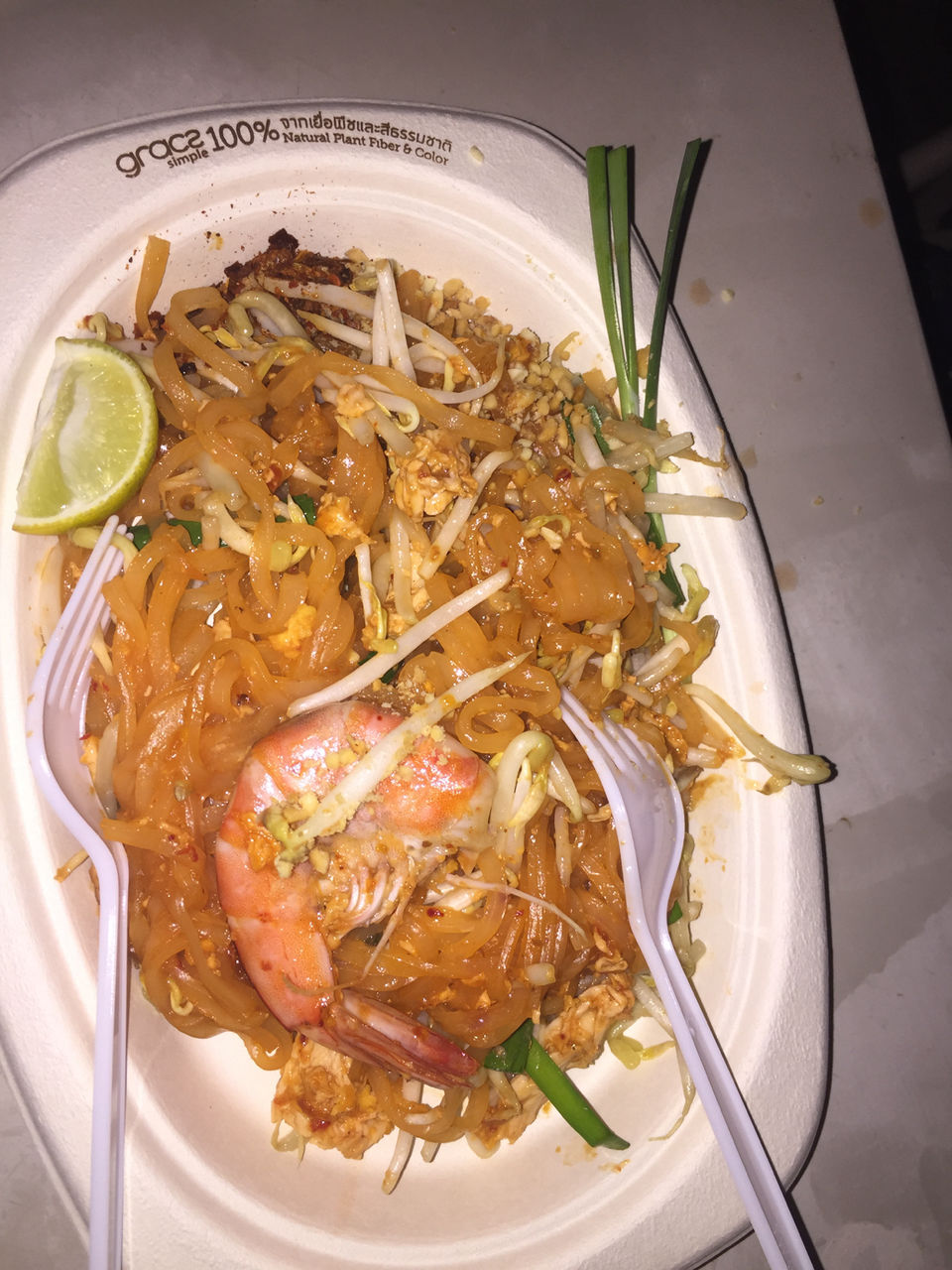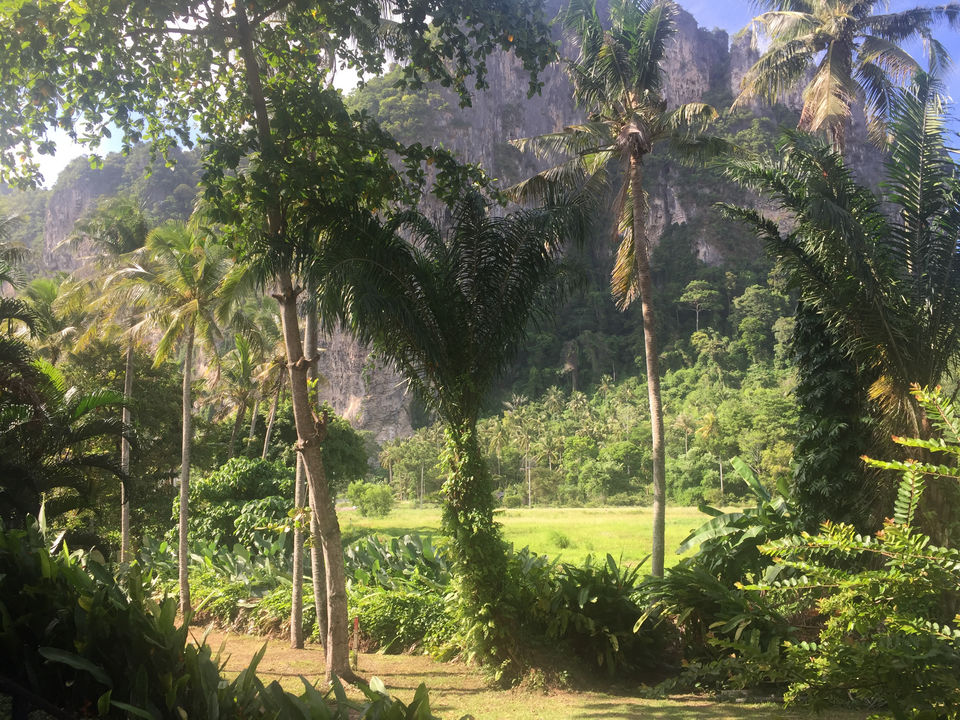 So we then packed our bags and had breakfast and went to the airport o catch our flight to Bangkok .later in the eve from our hotel we took a Tuk tuk and went to pratunam market .had pad Thai for dinner and then we went back to our hotel.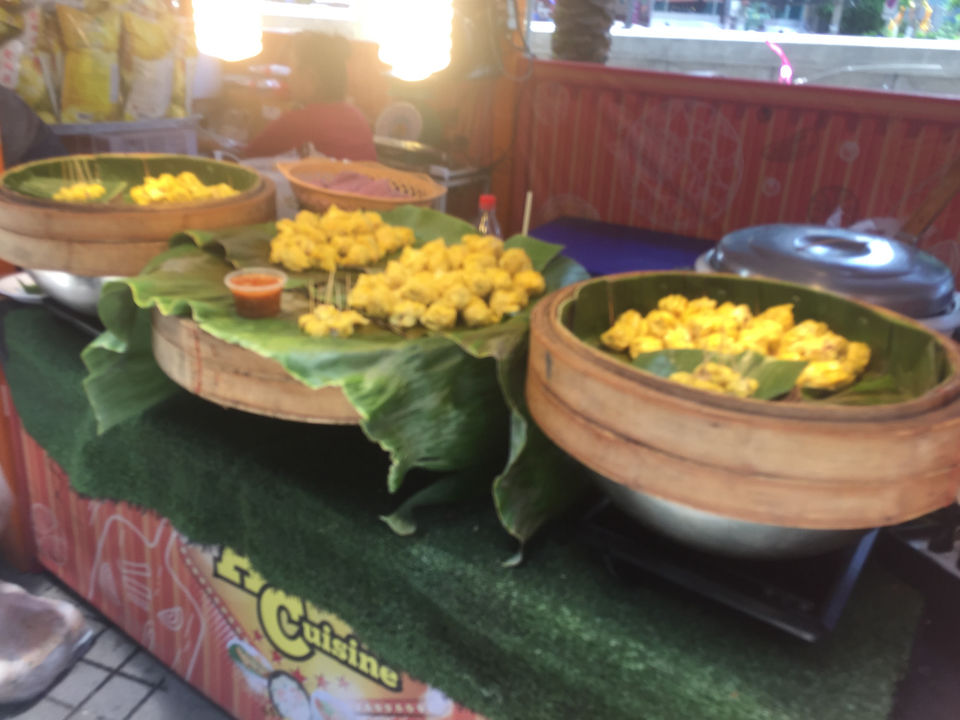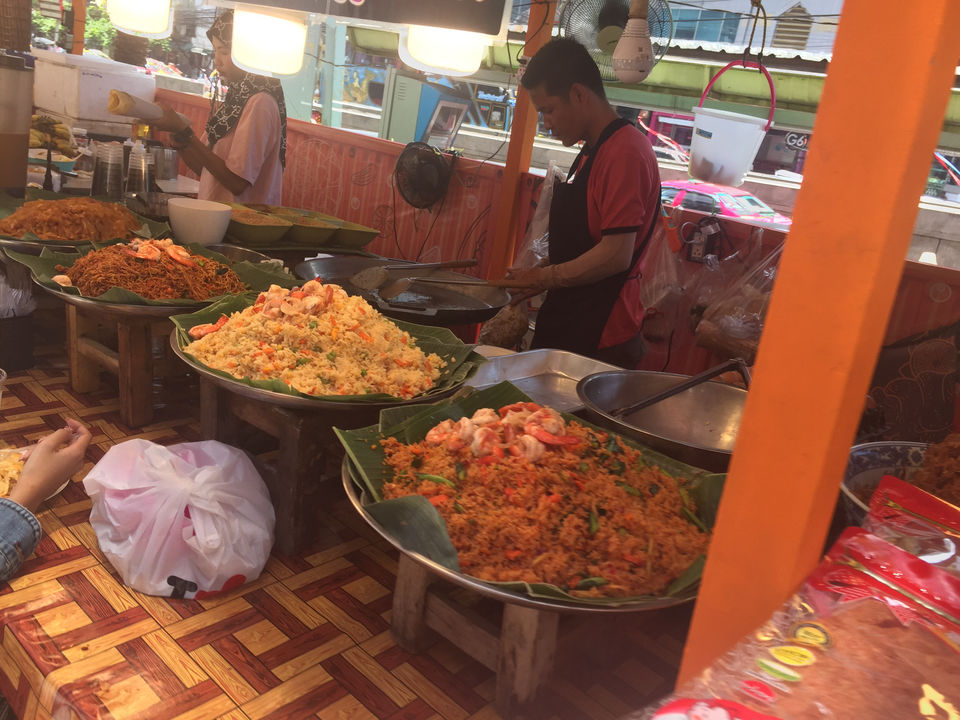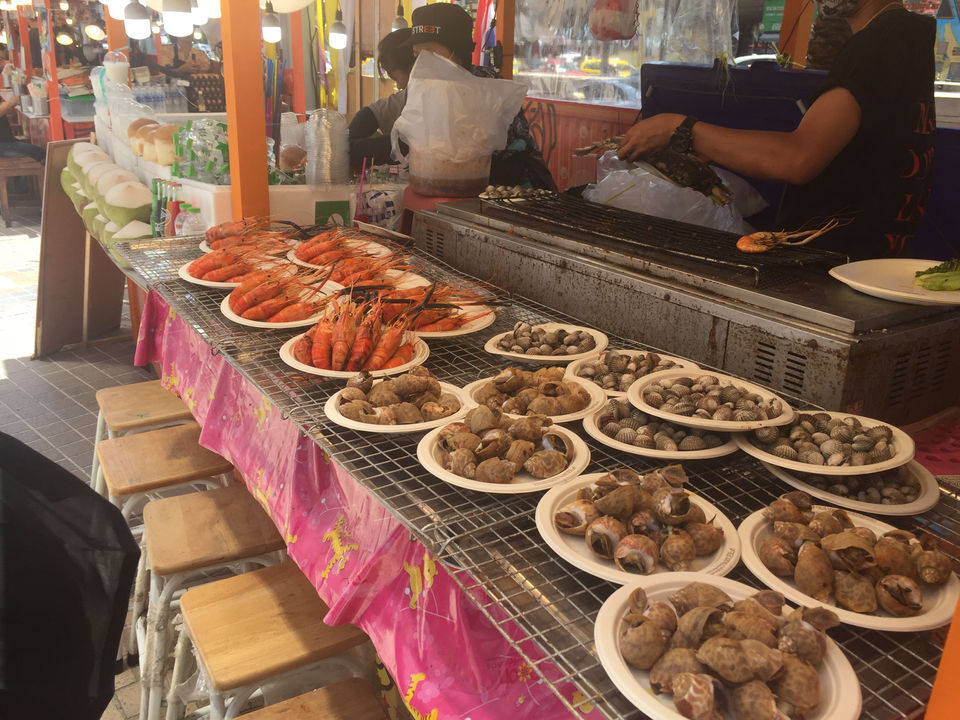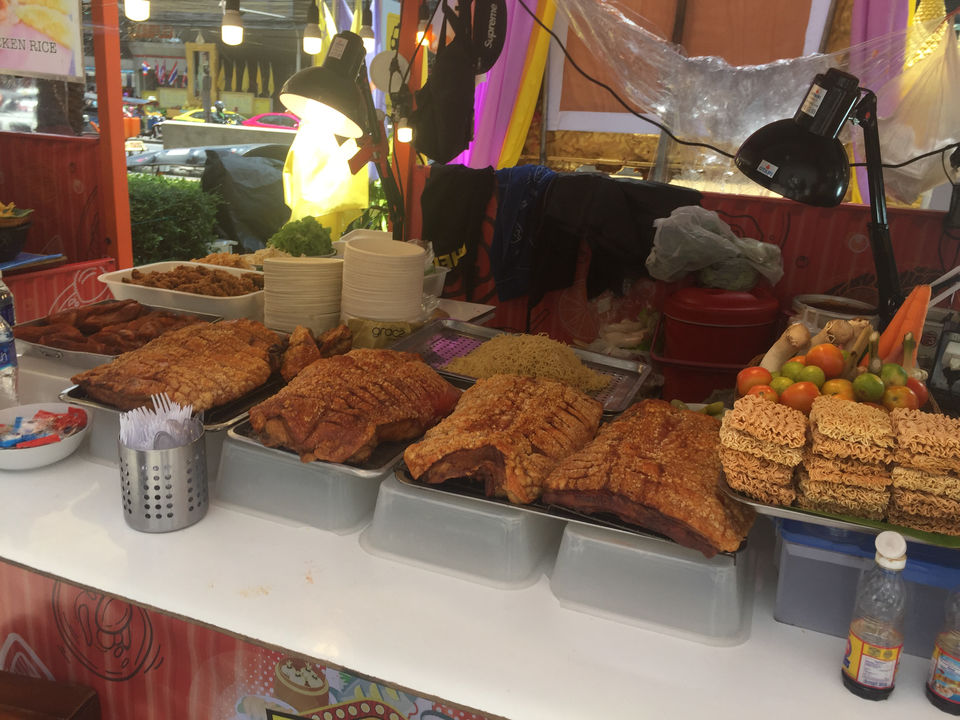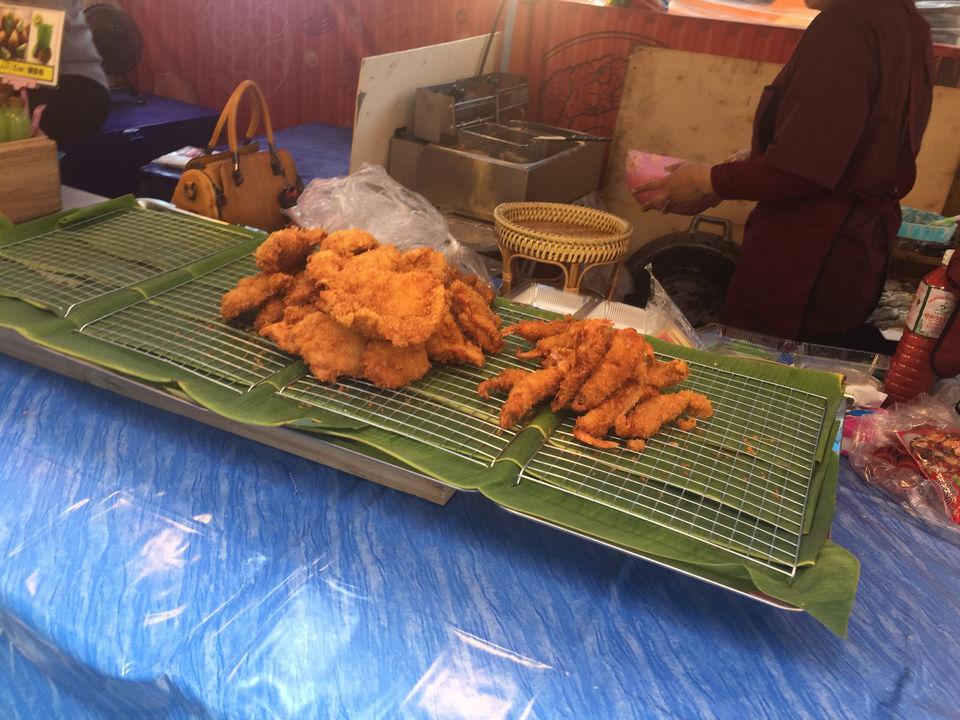 We woke up very early to beat the traffic to go on a temple tour .so we went to a lot of temples,the sleeping budha etc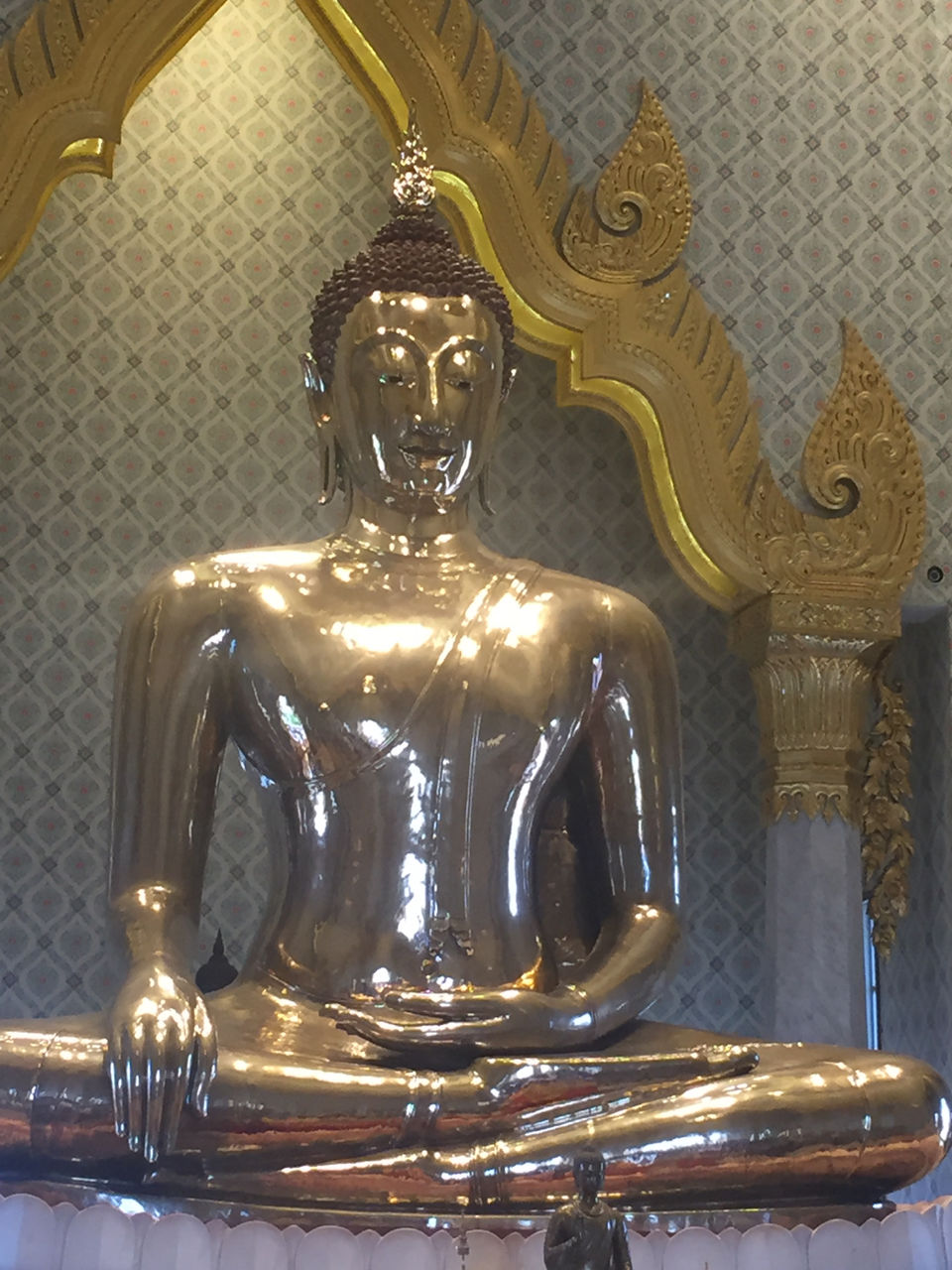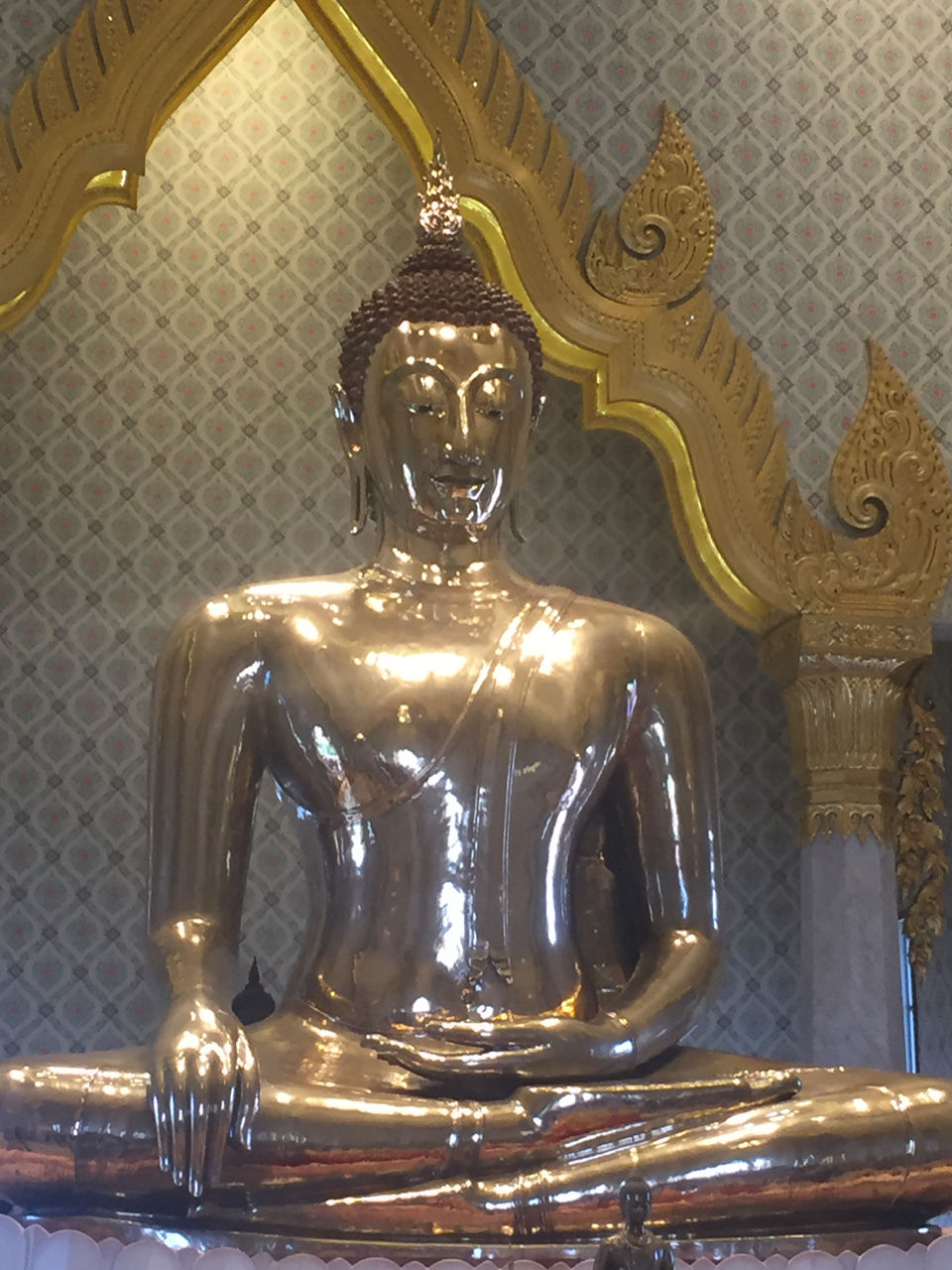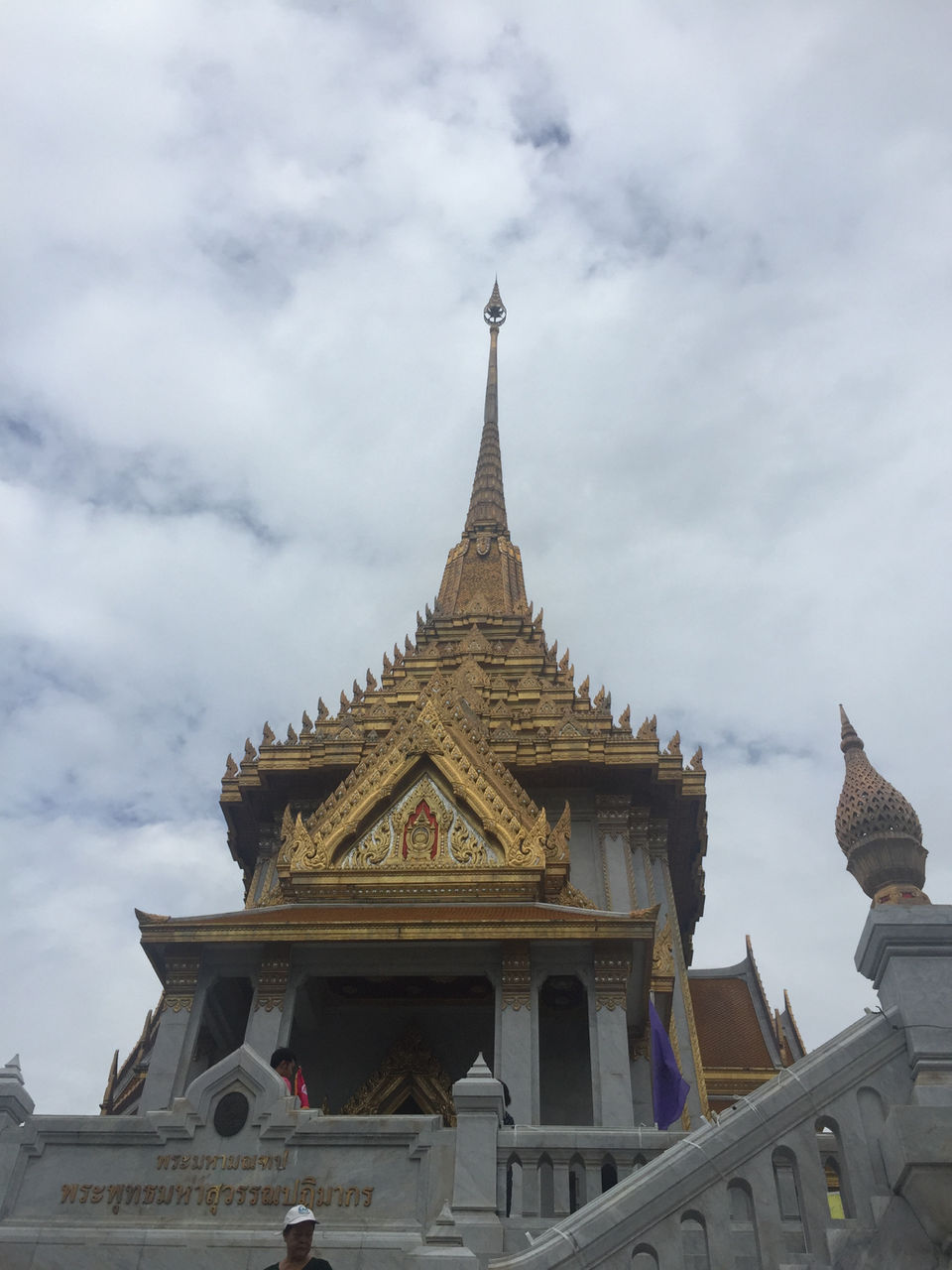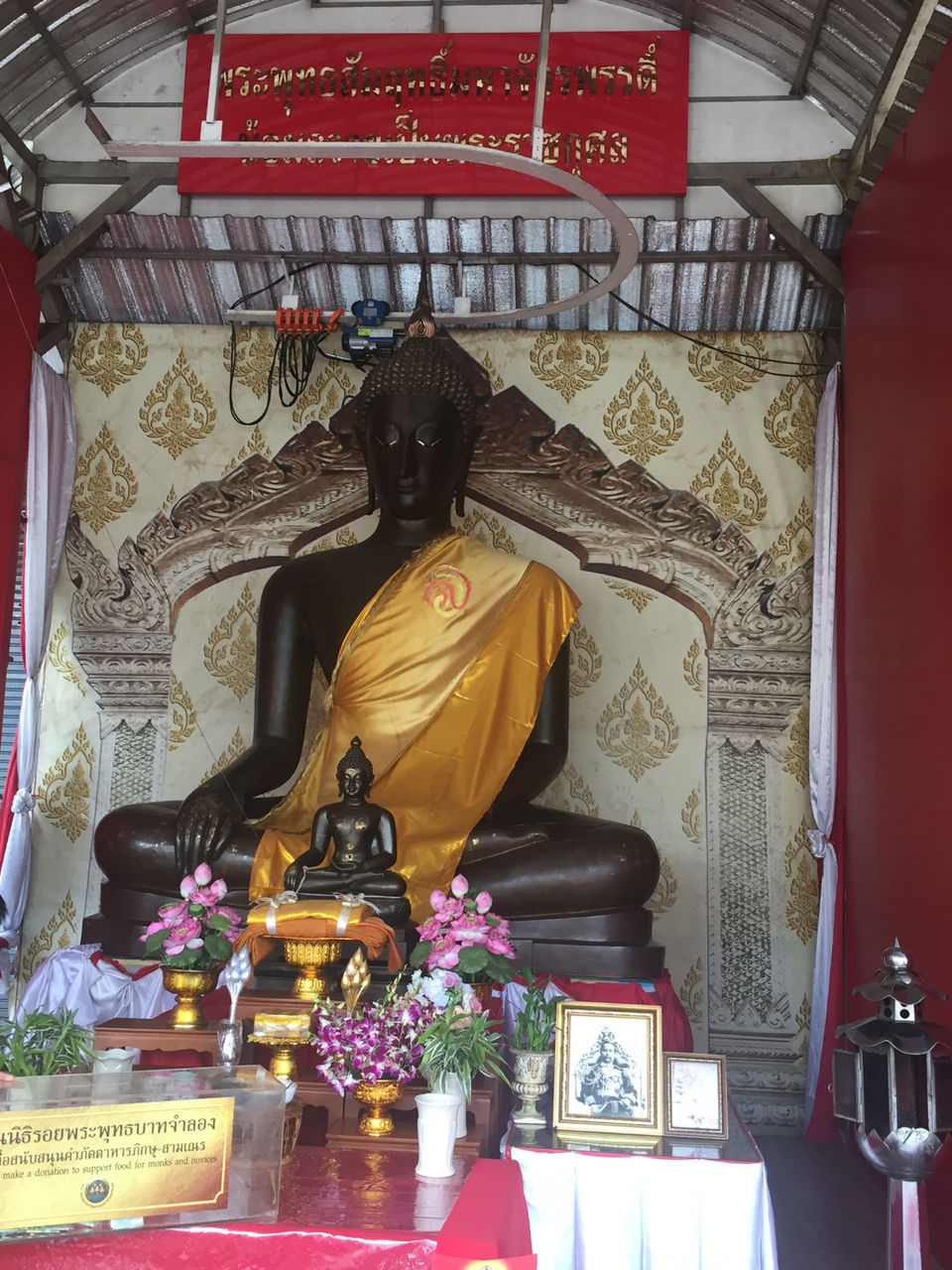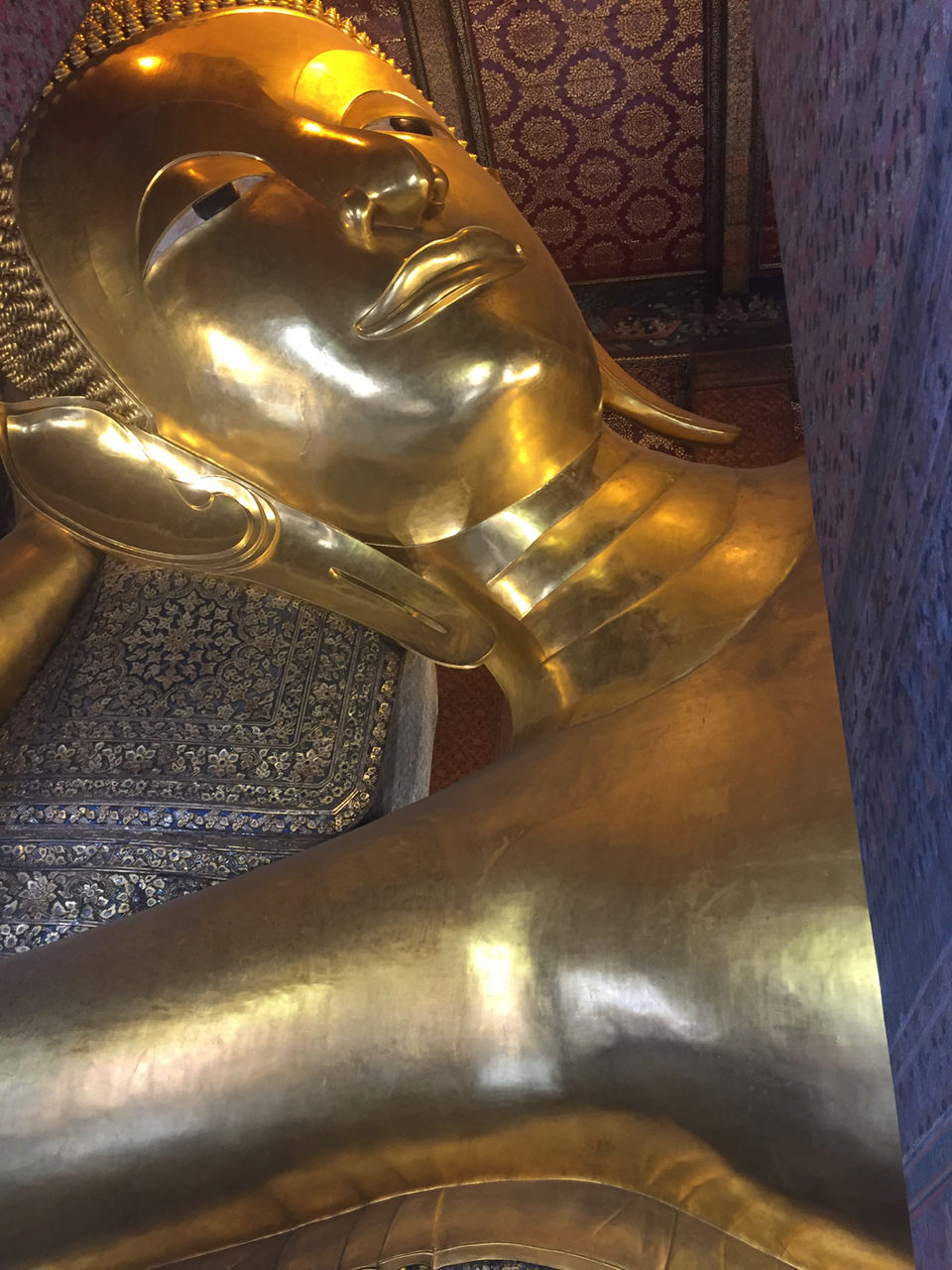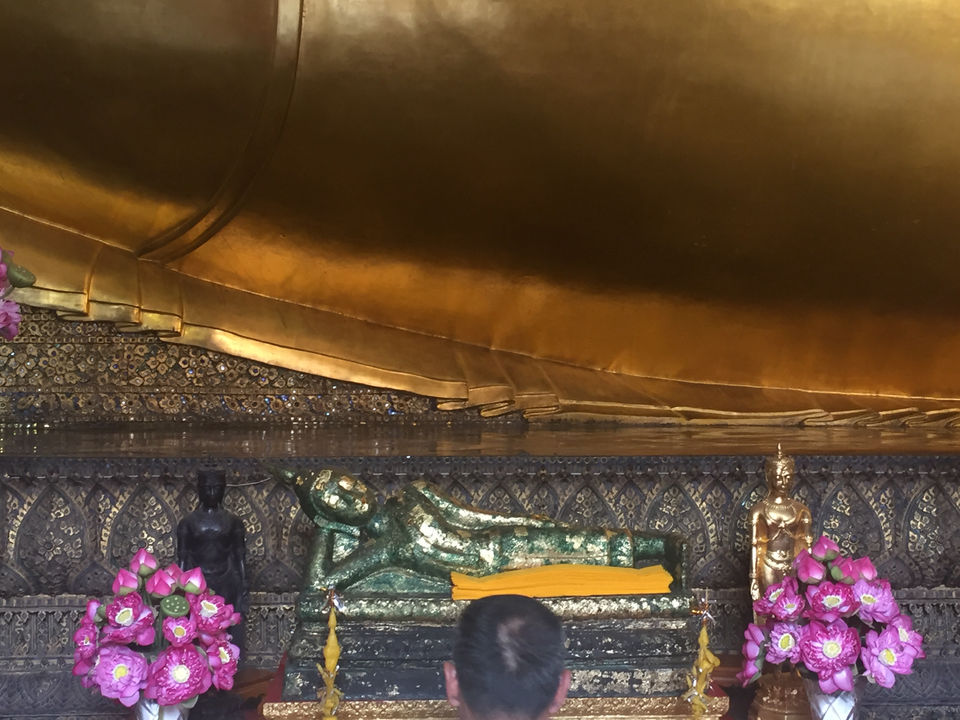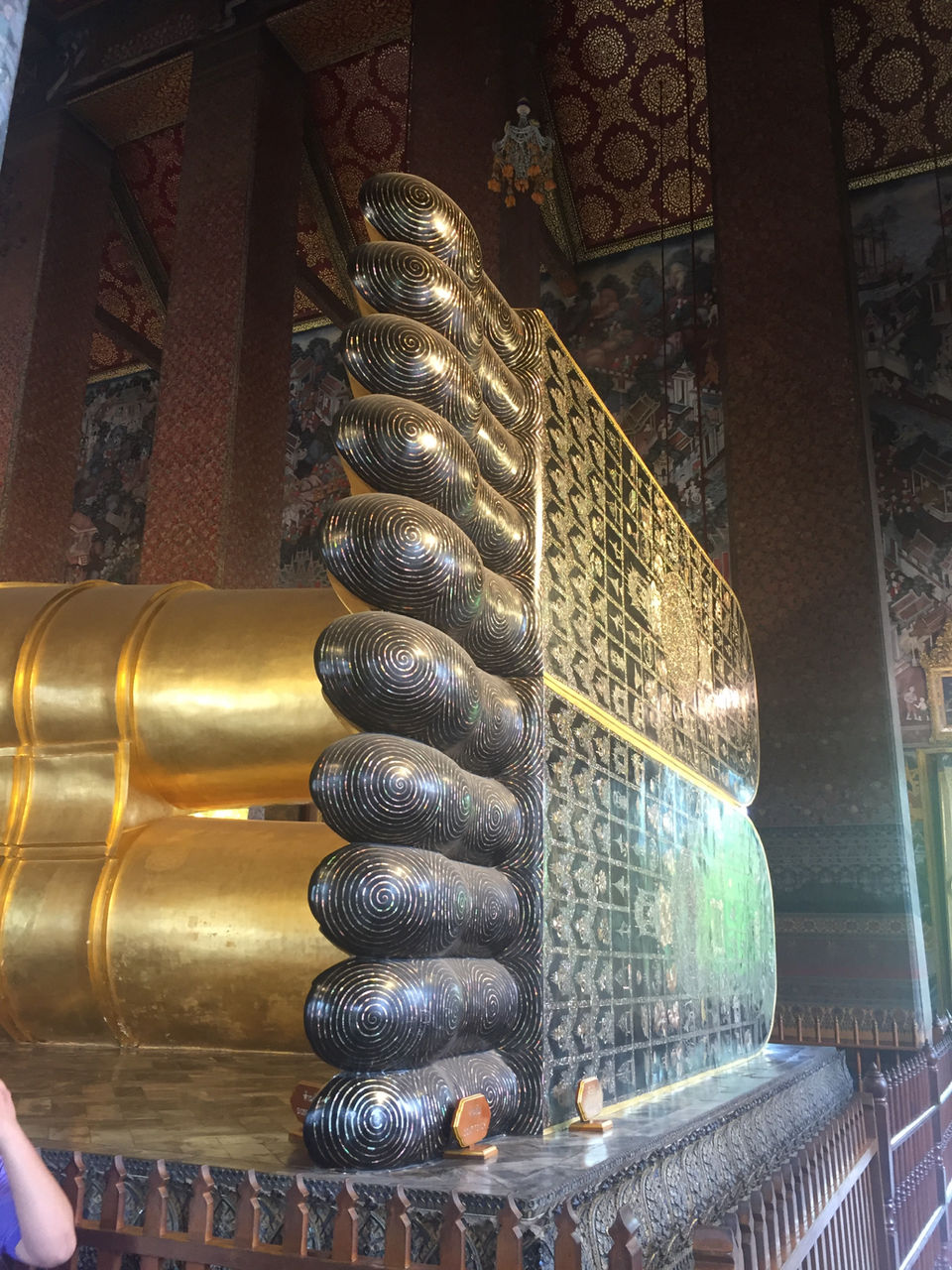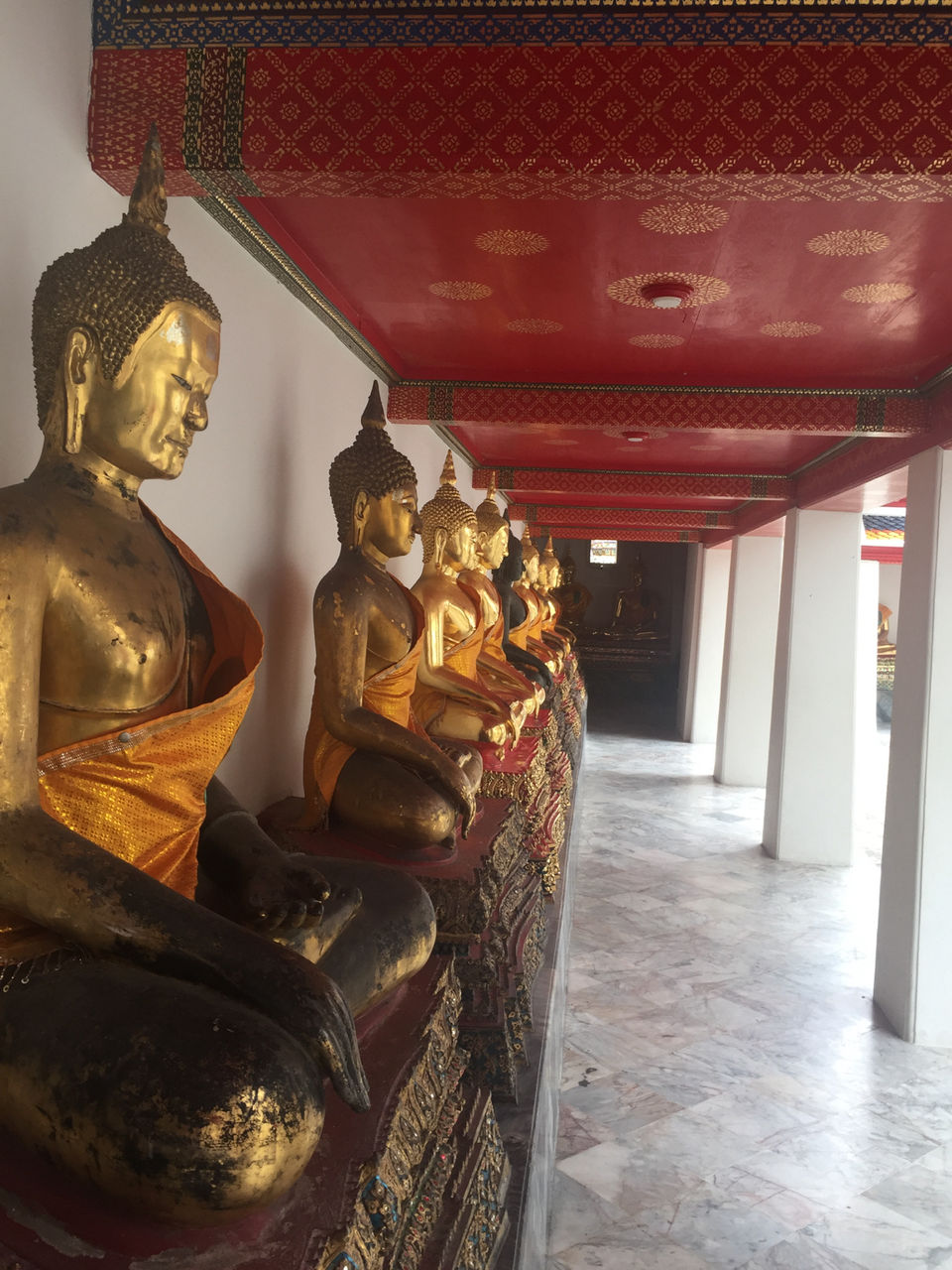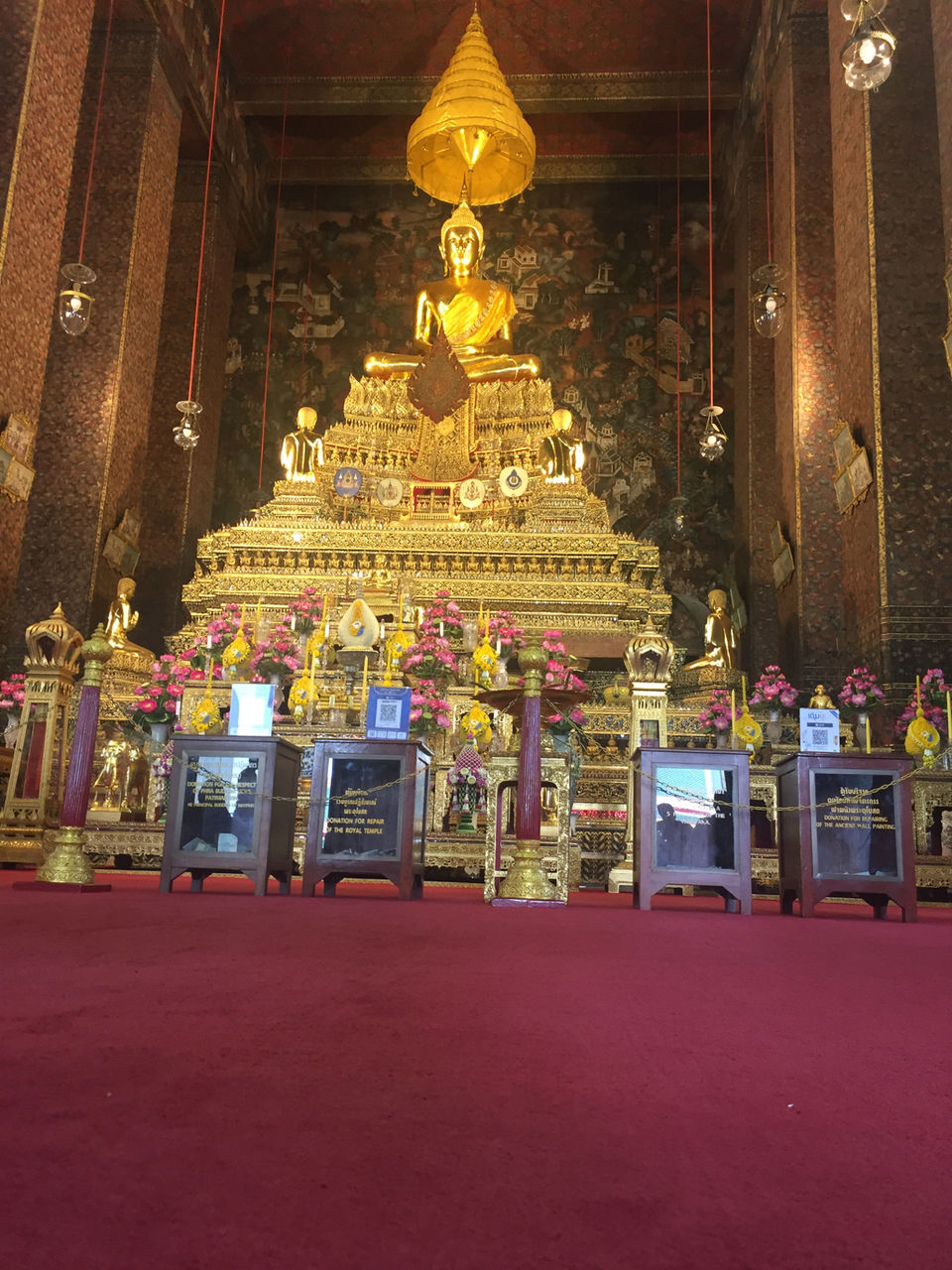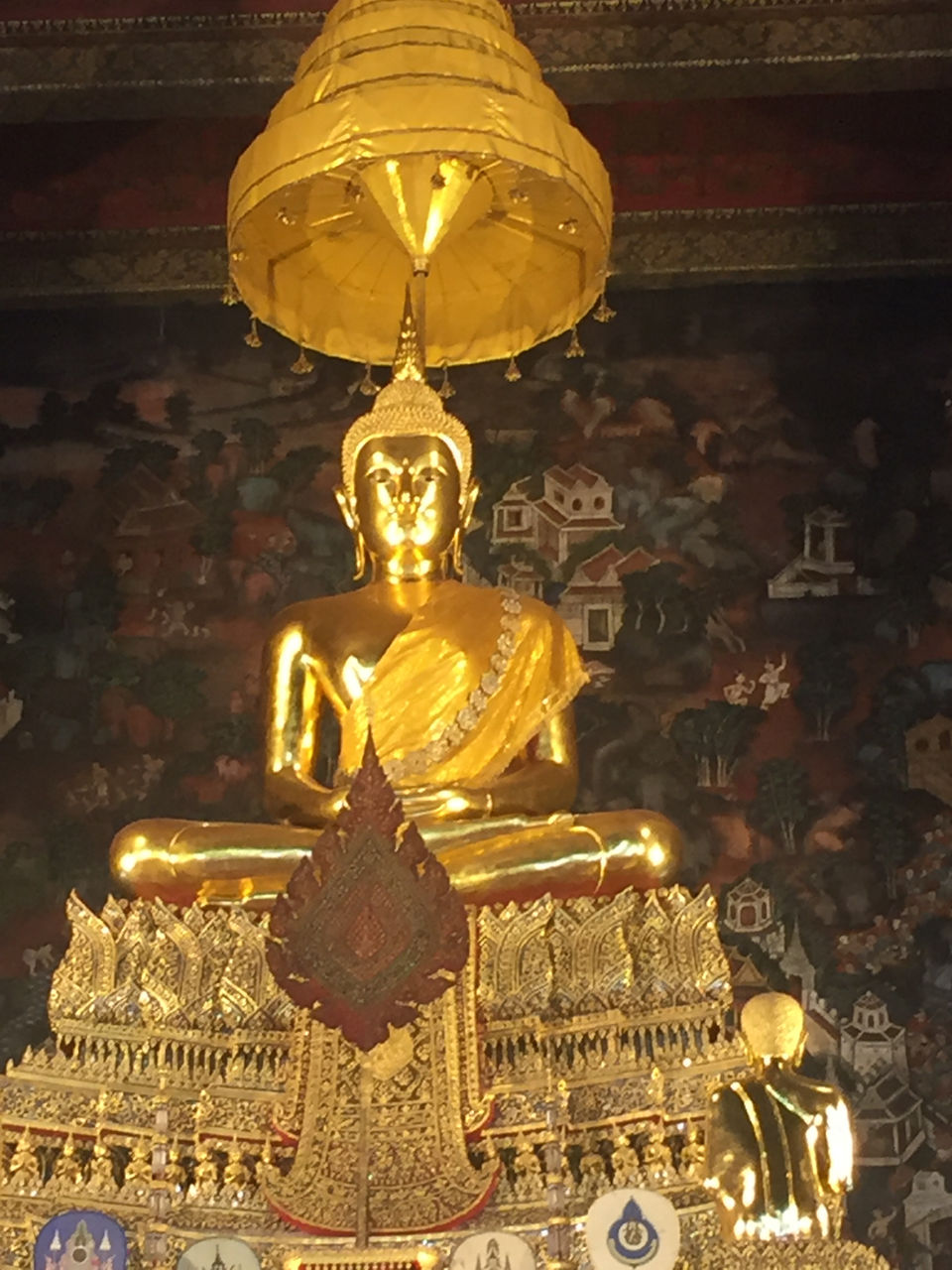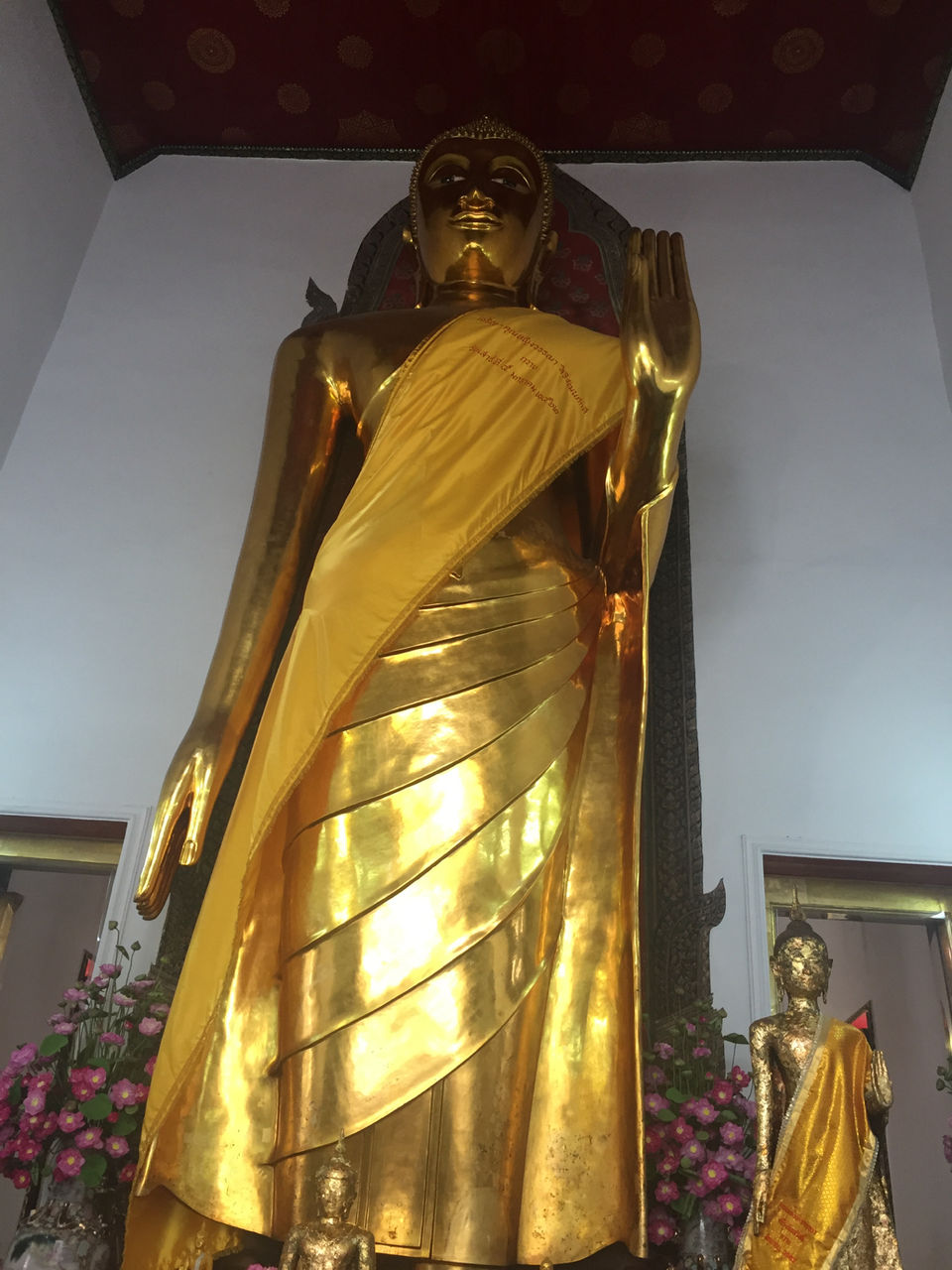 The next day we woke up even ,more early as it was a 2 hour drive which tuned to a 4 hour drive .when we reached we had to pay 120 bhat per person then everything wasoverexpensive, the water was so dirty . Then they took us to a animal sanctuary which was a scam. We bought a
Basket of bananas to feed them . To cut time we had a smoothie and then finally we could be able to go . We'd then went to terminal 21 to have food .the food was so cheap and so good .after reaching our hotel we went and got a full body massage which was so relaxing .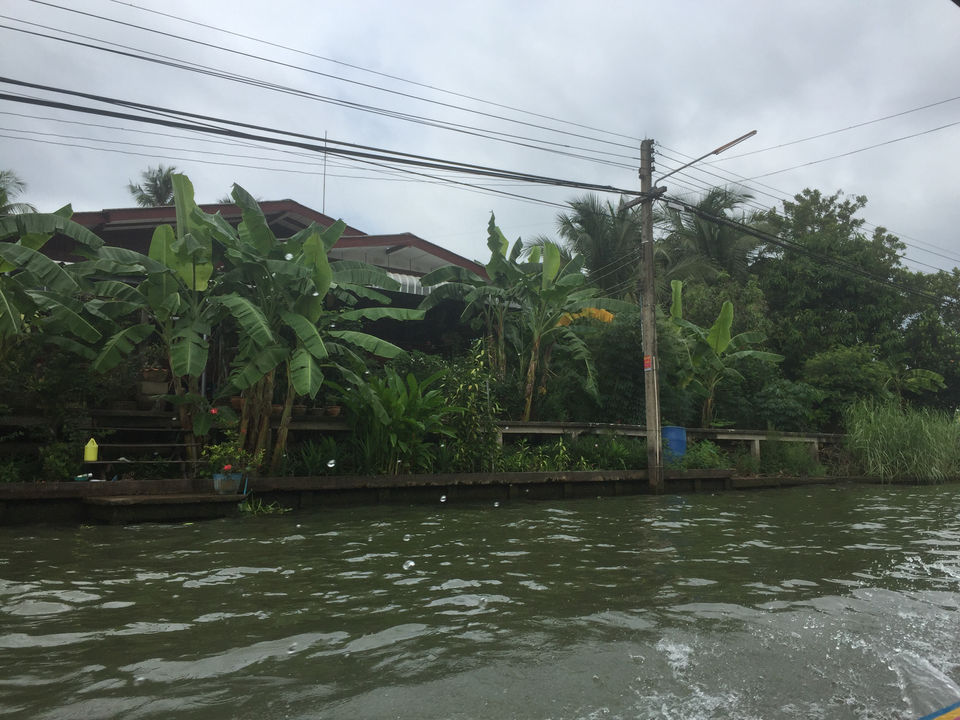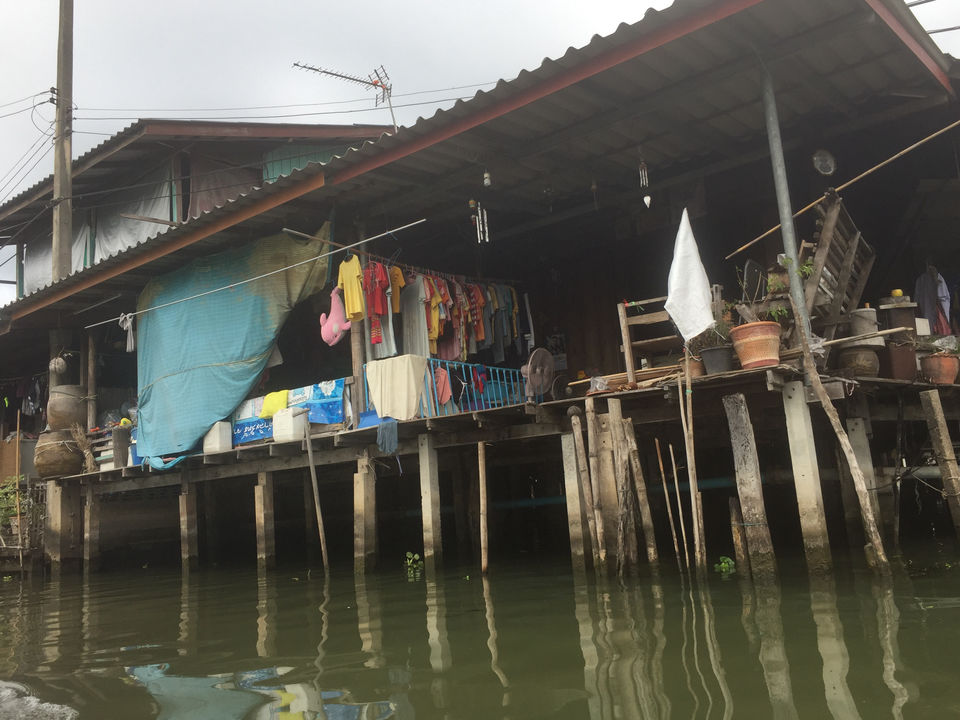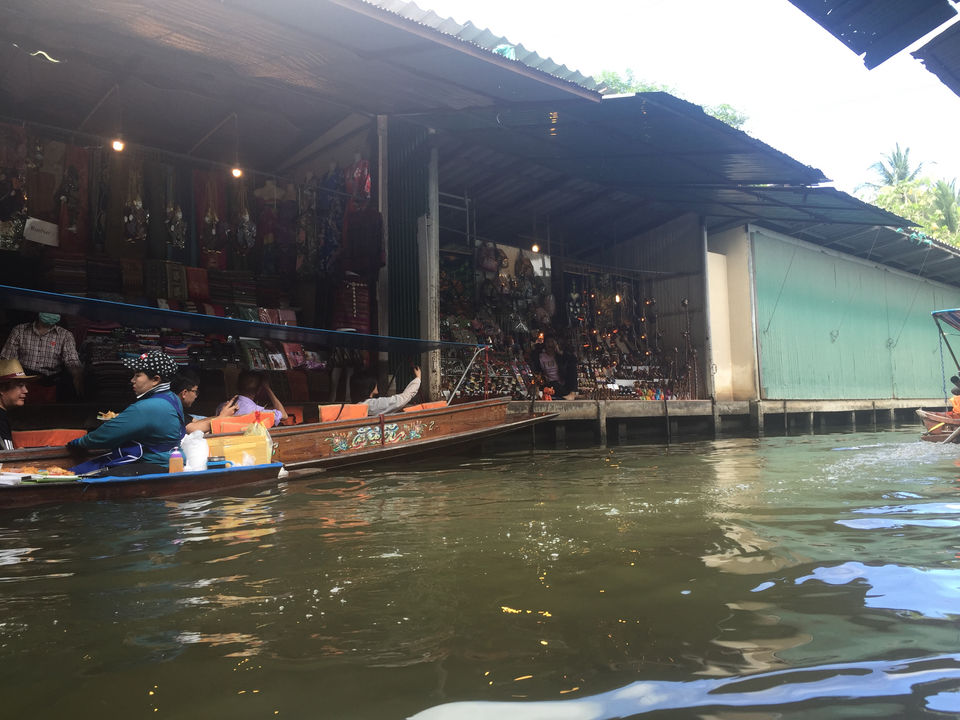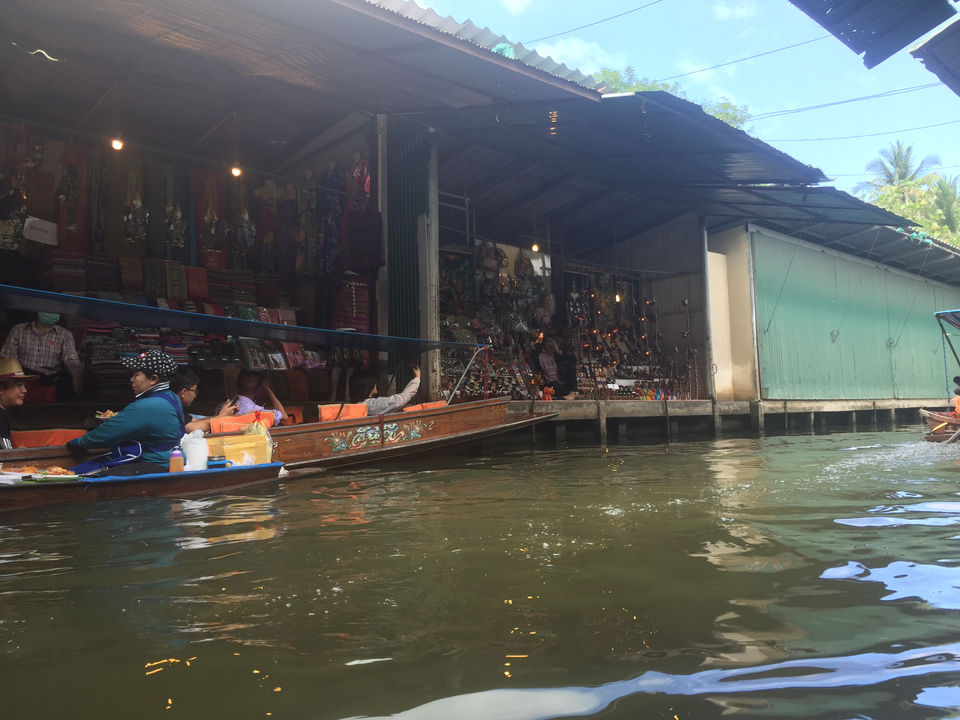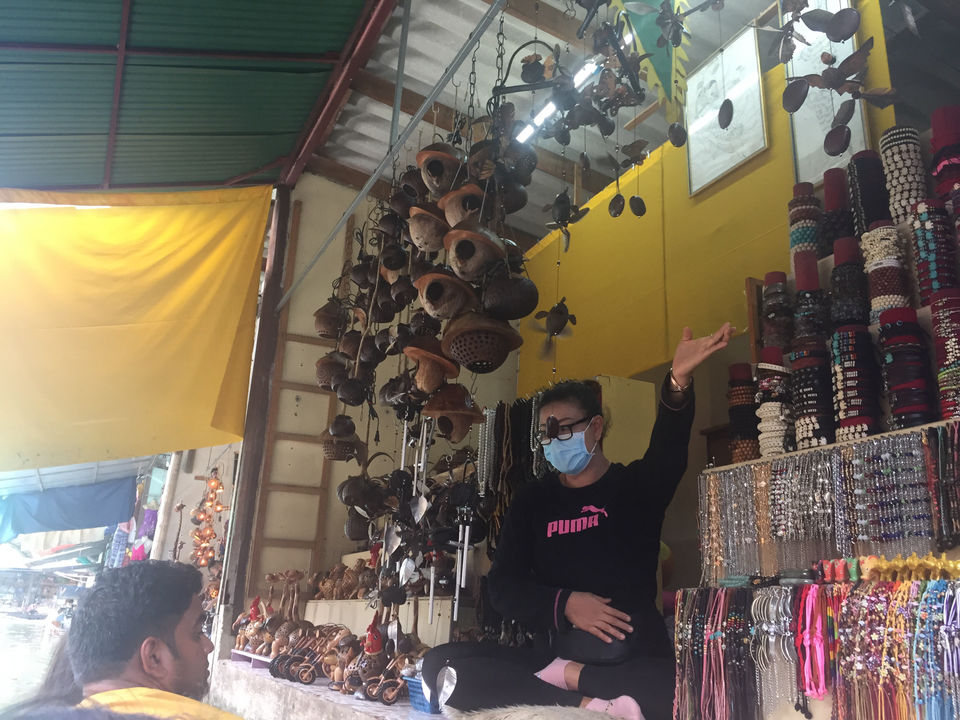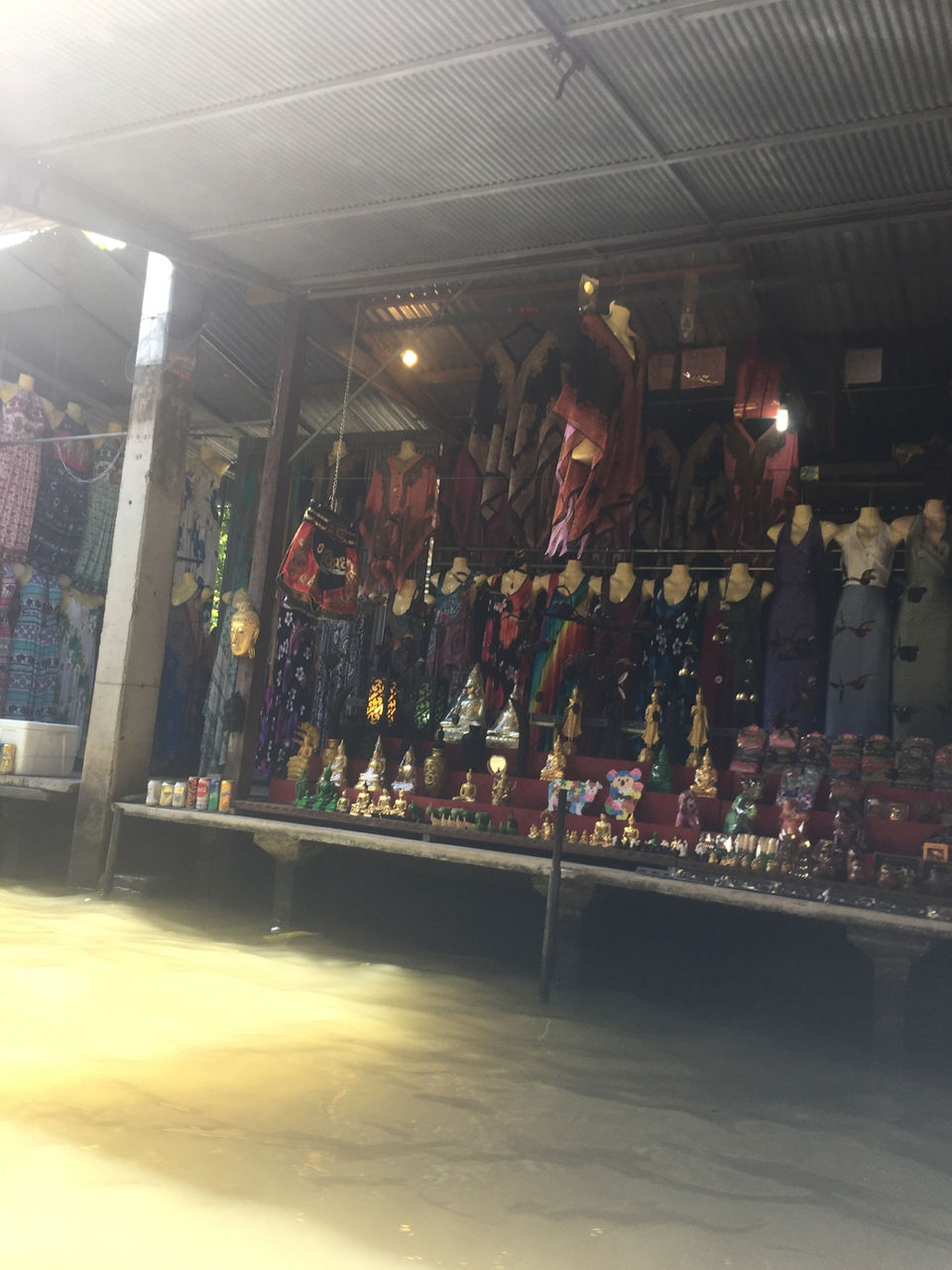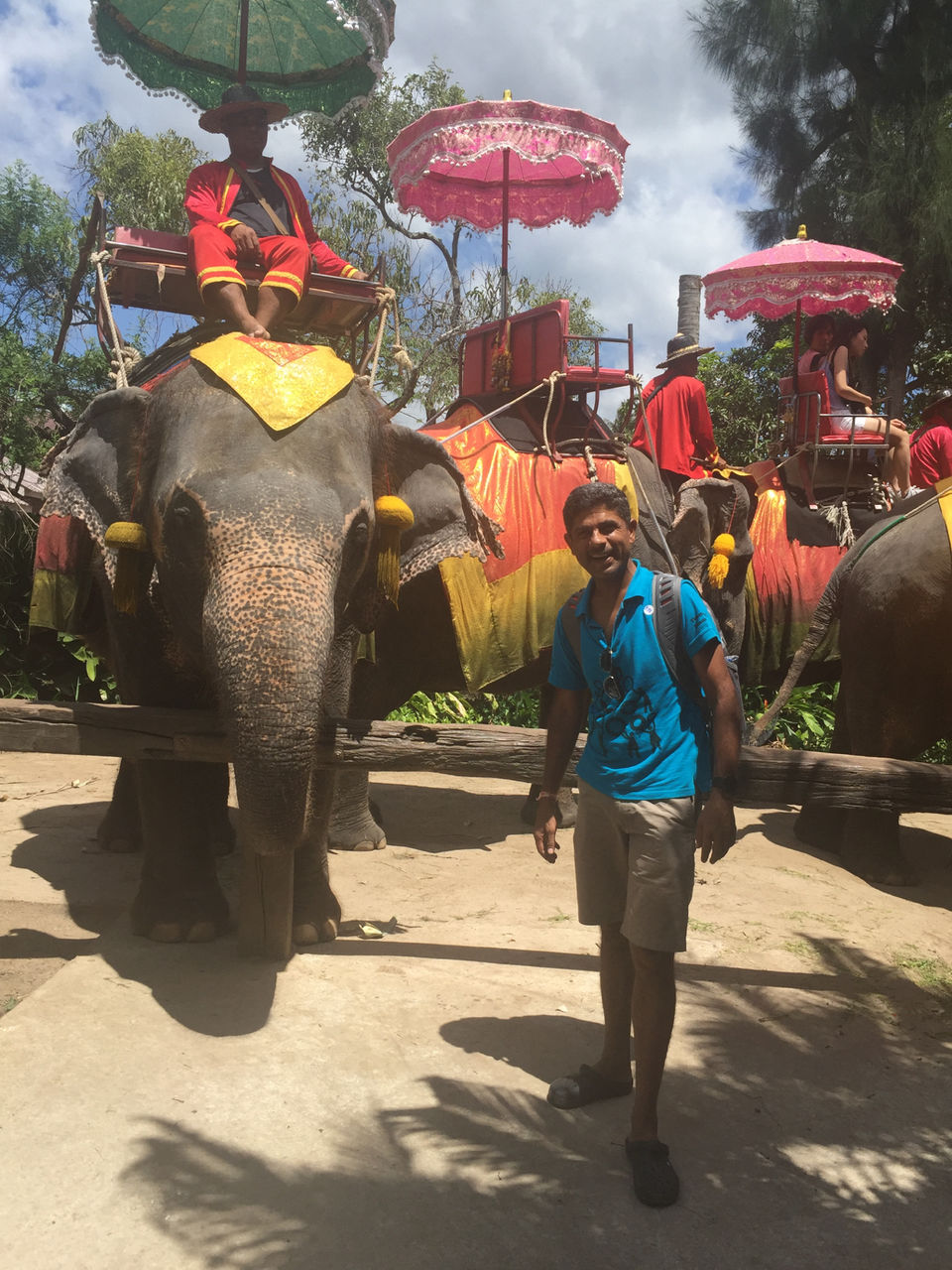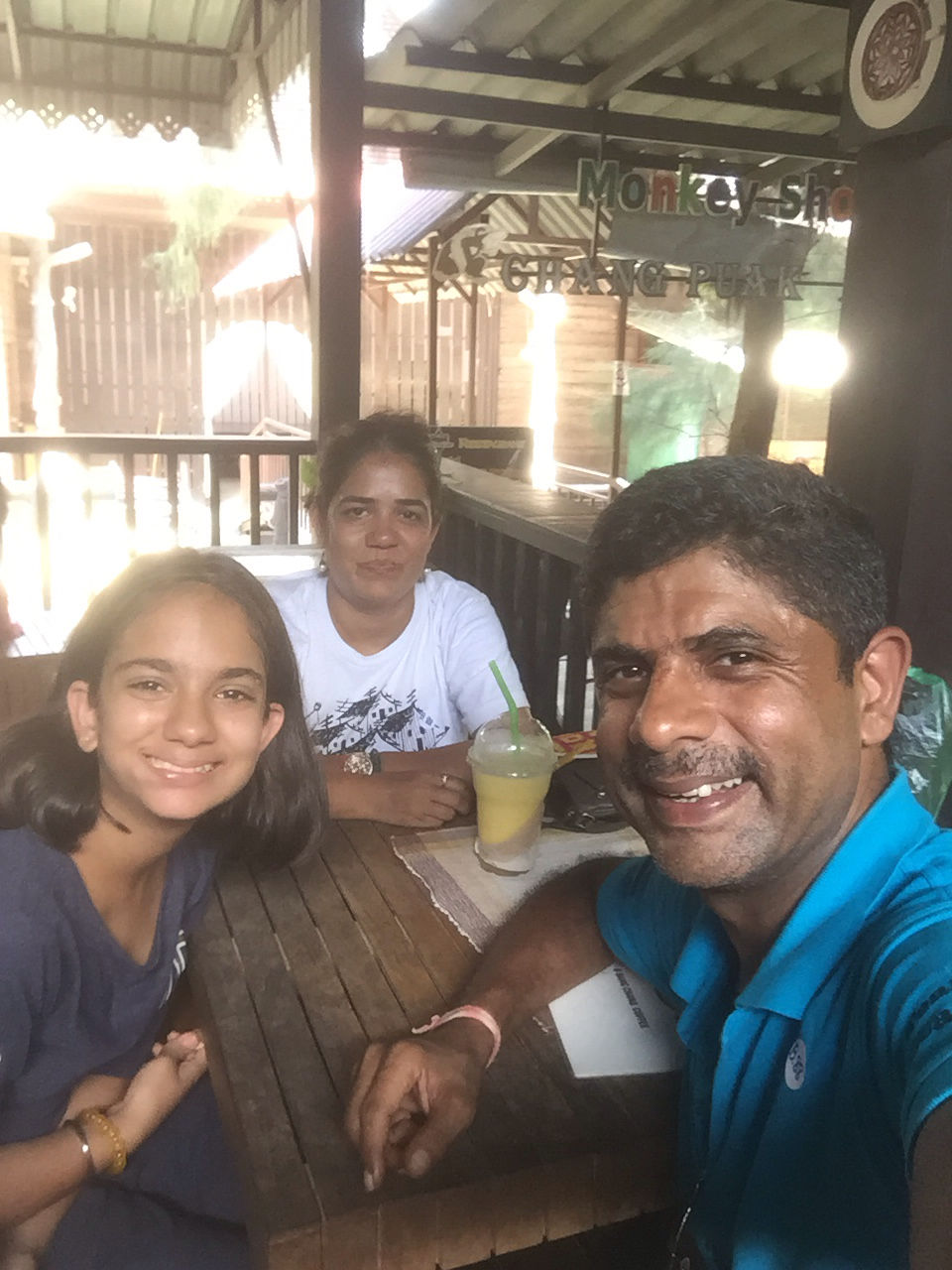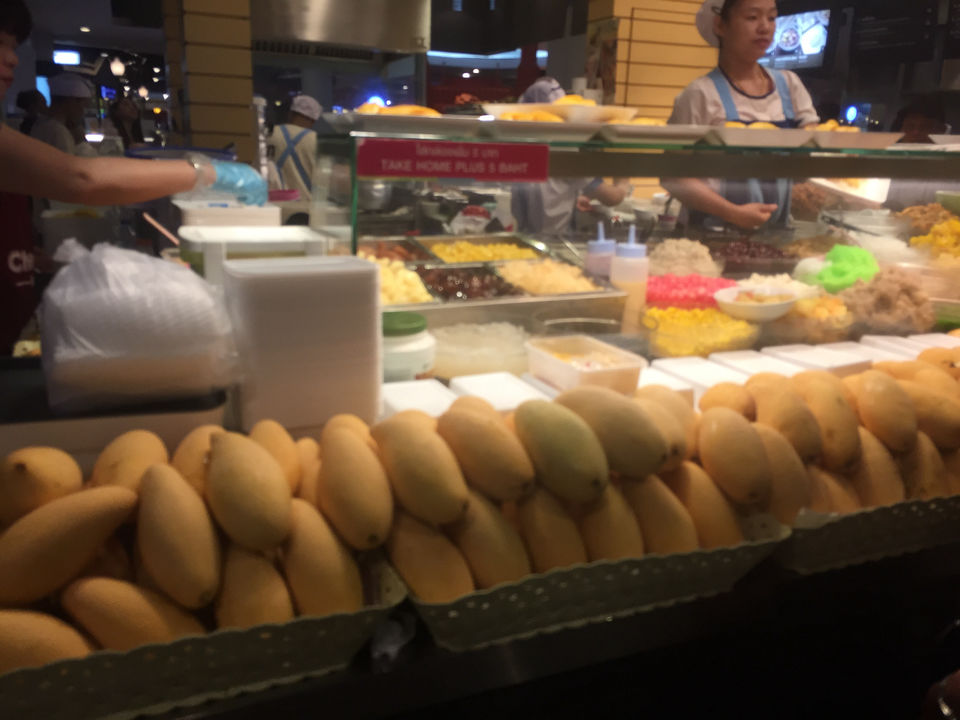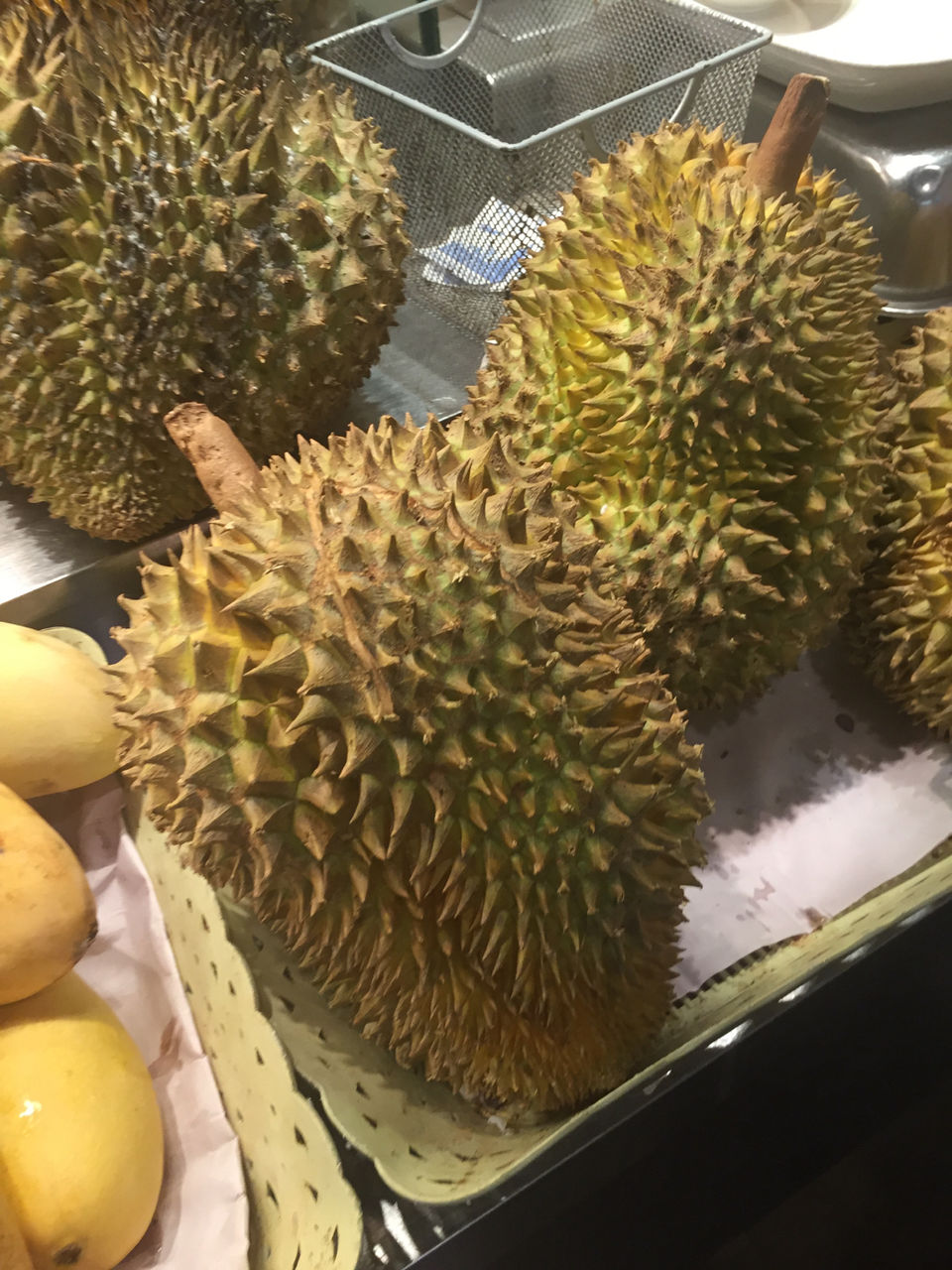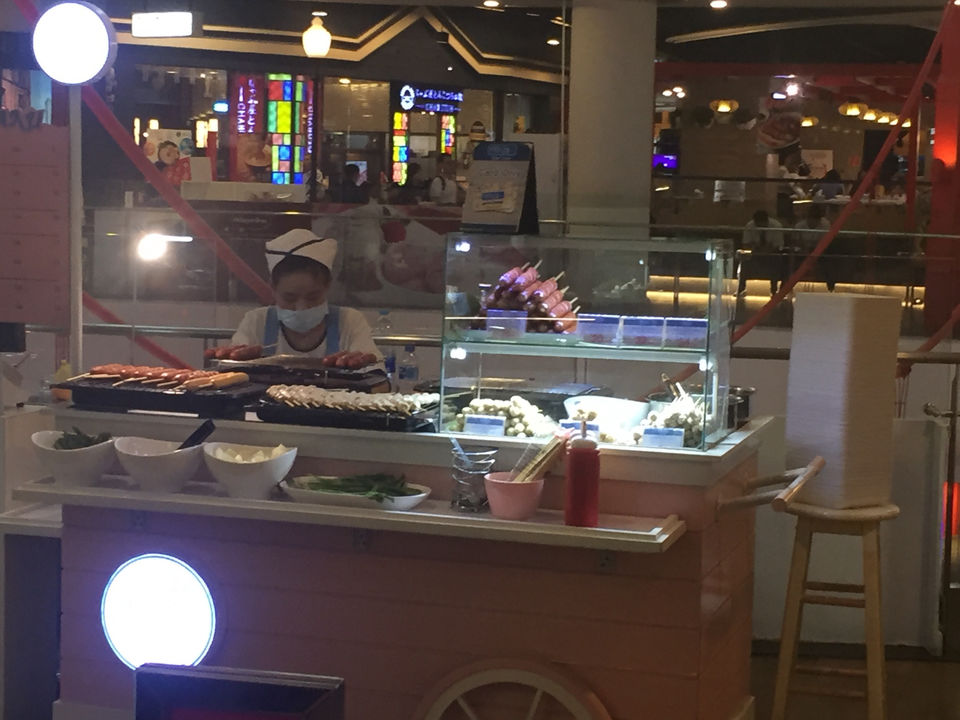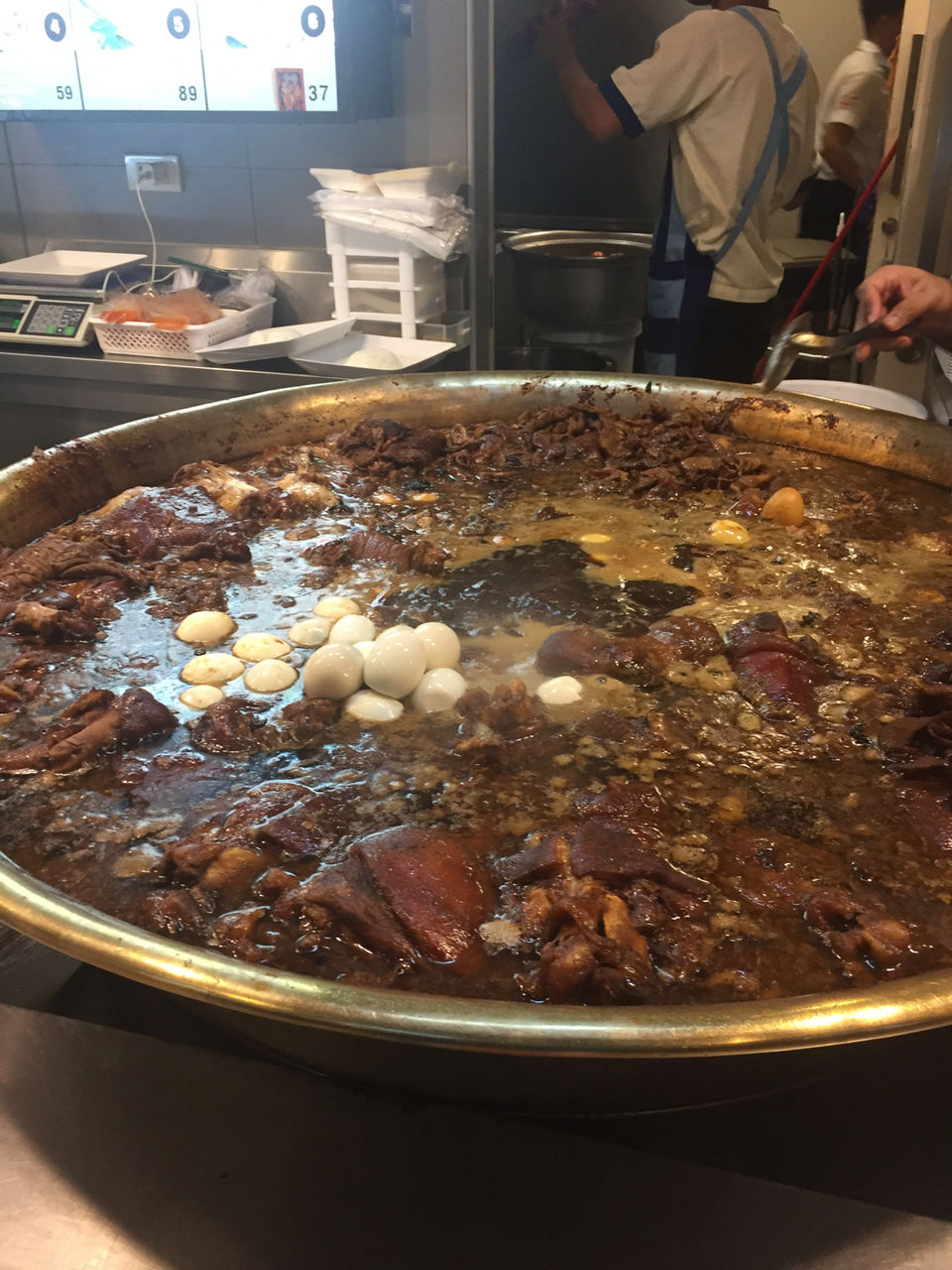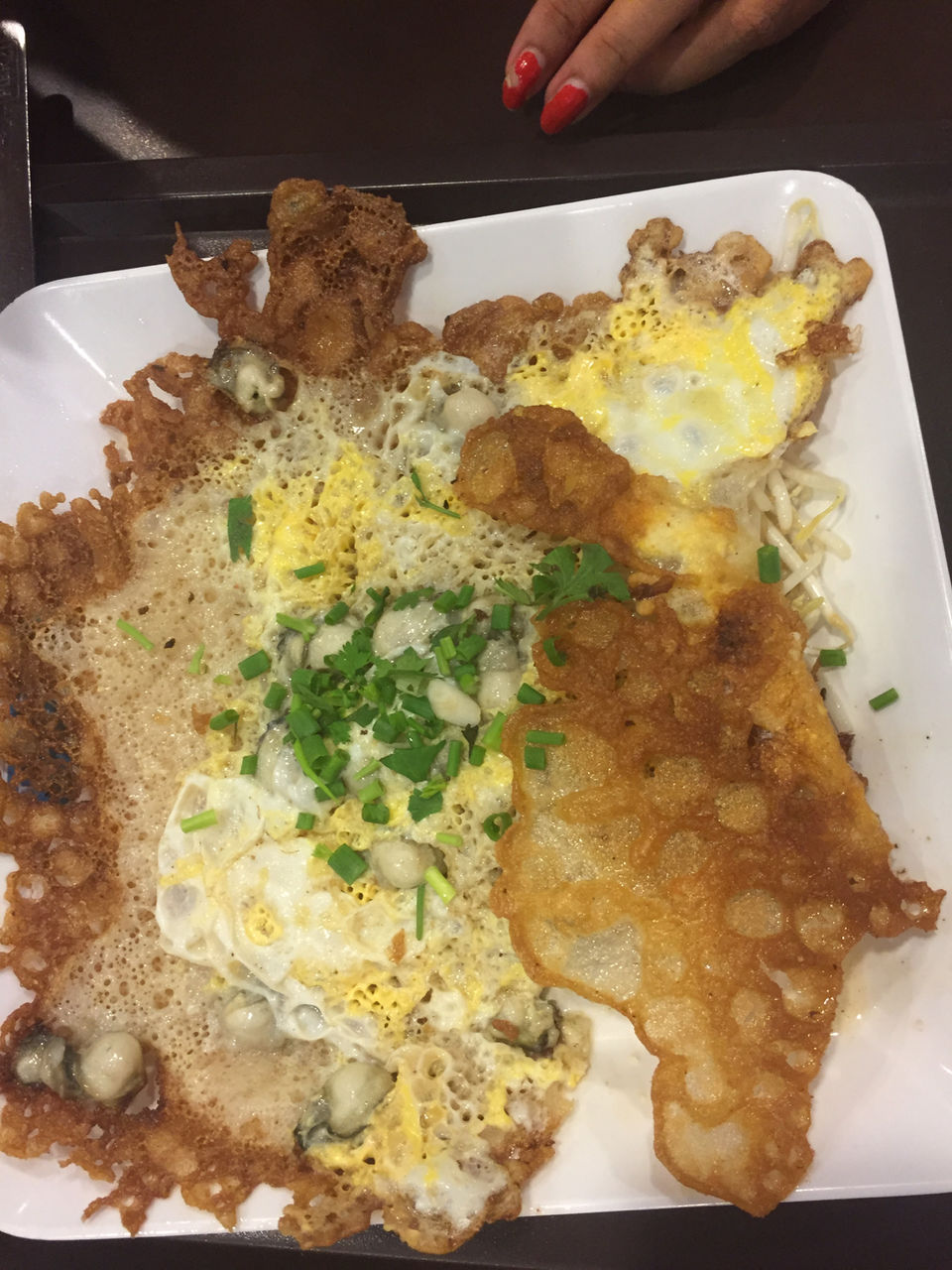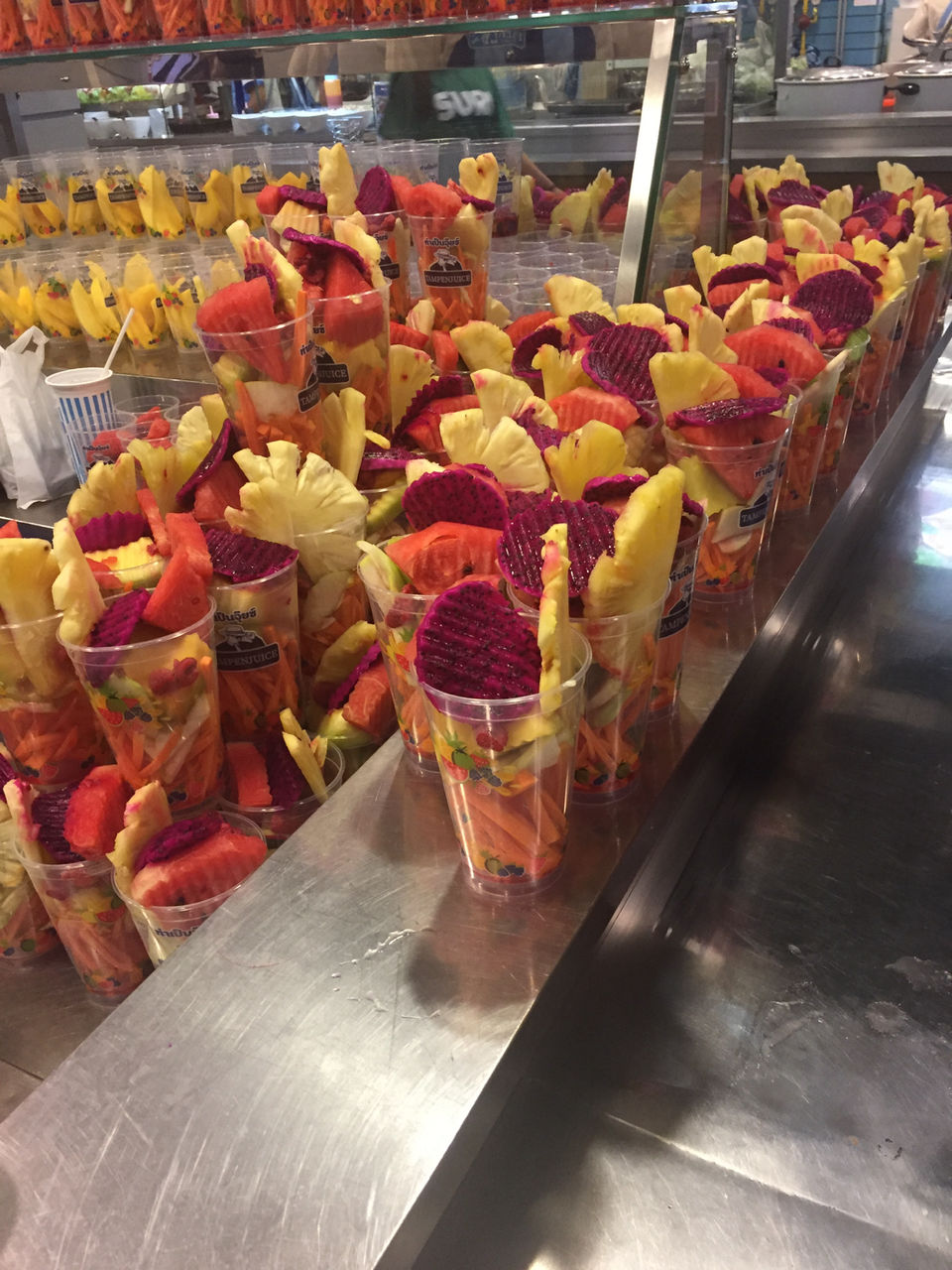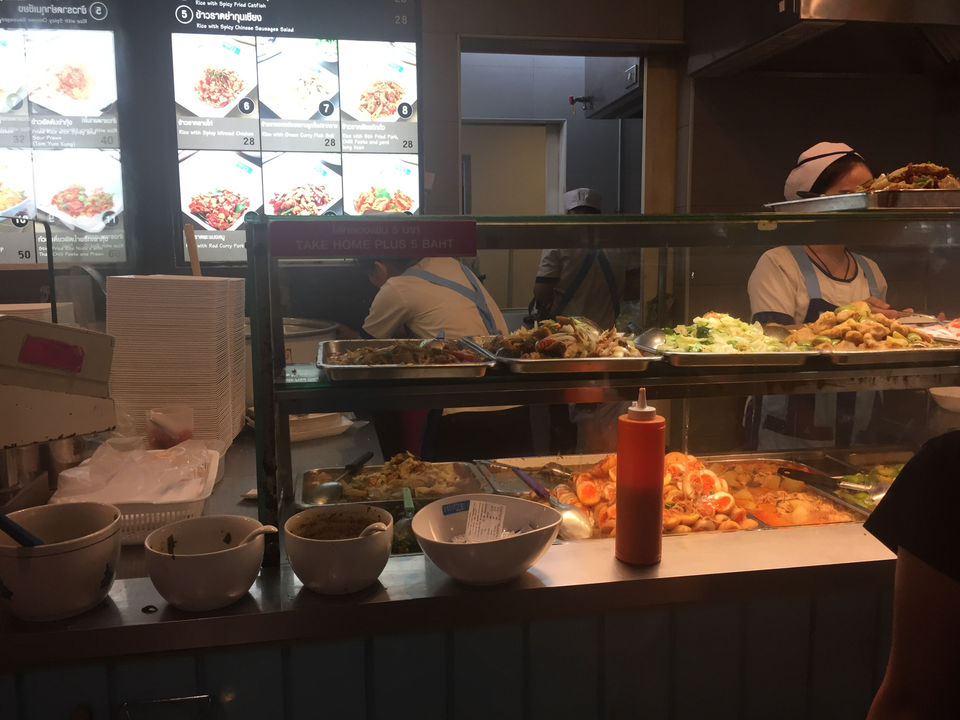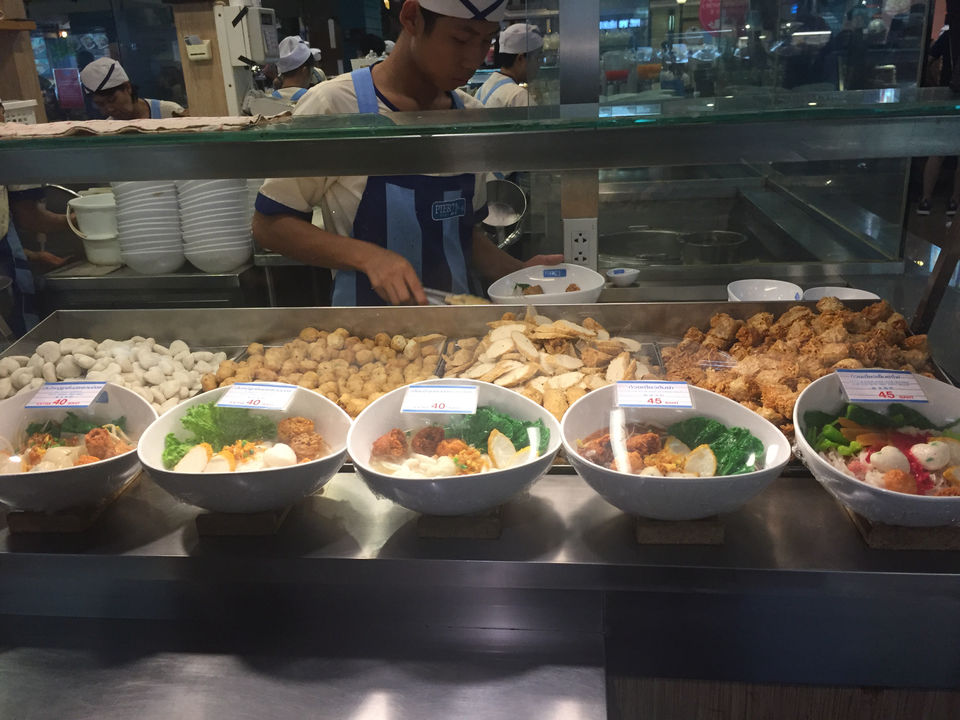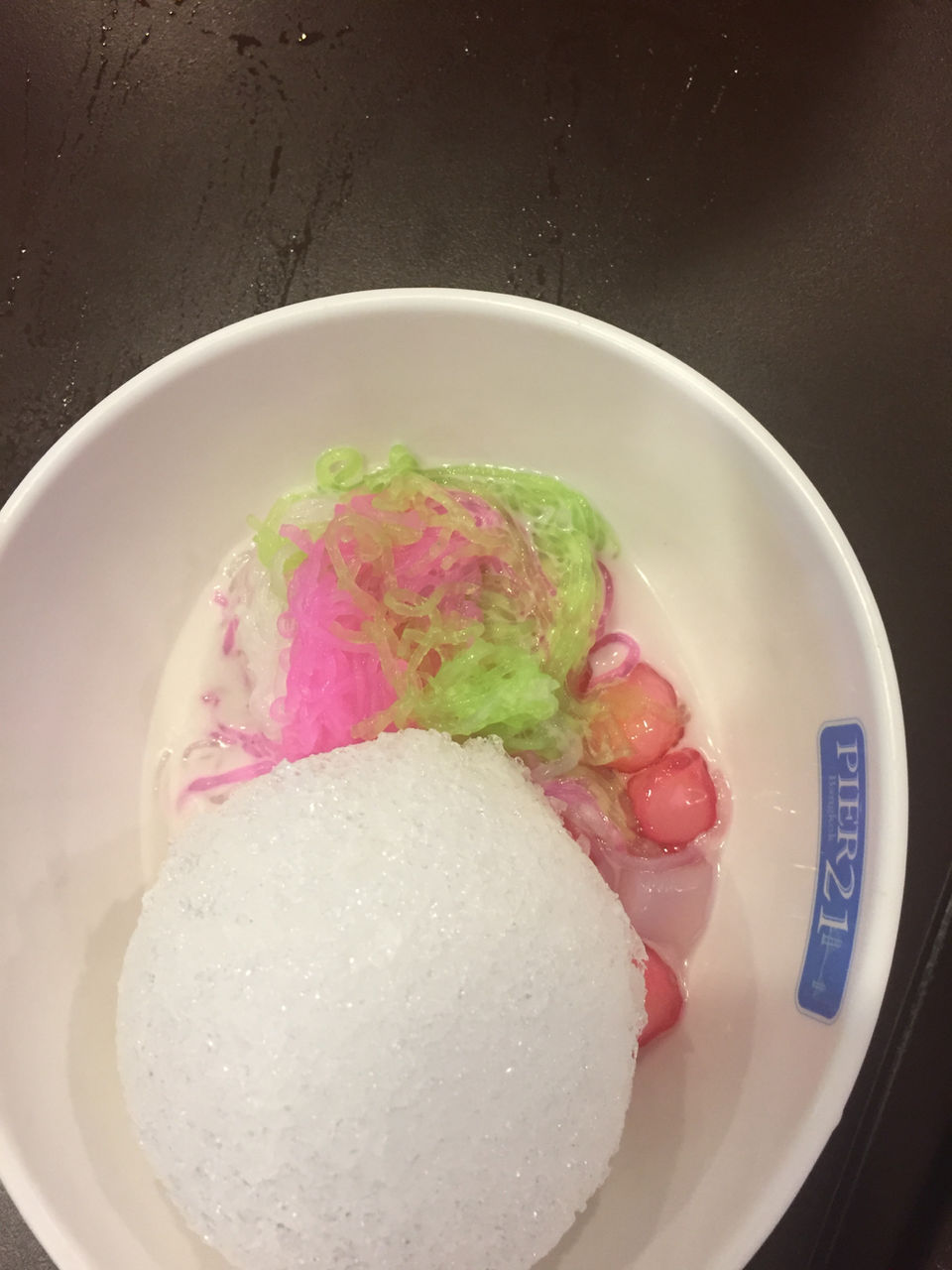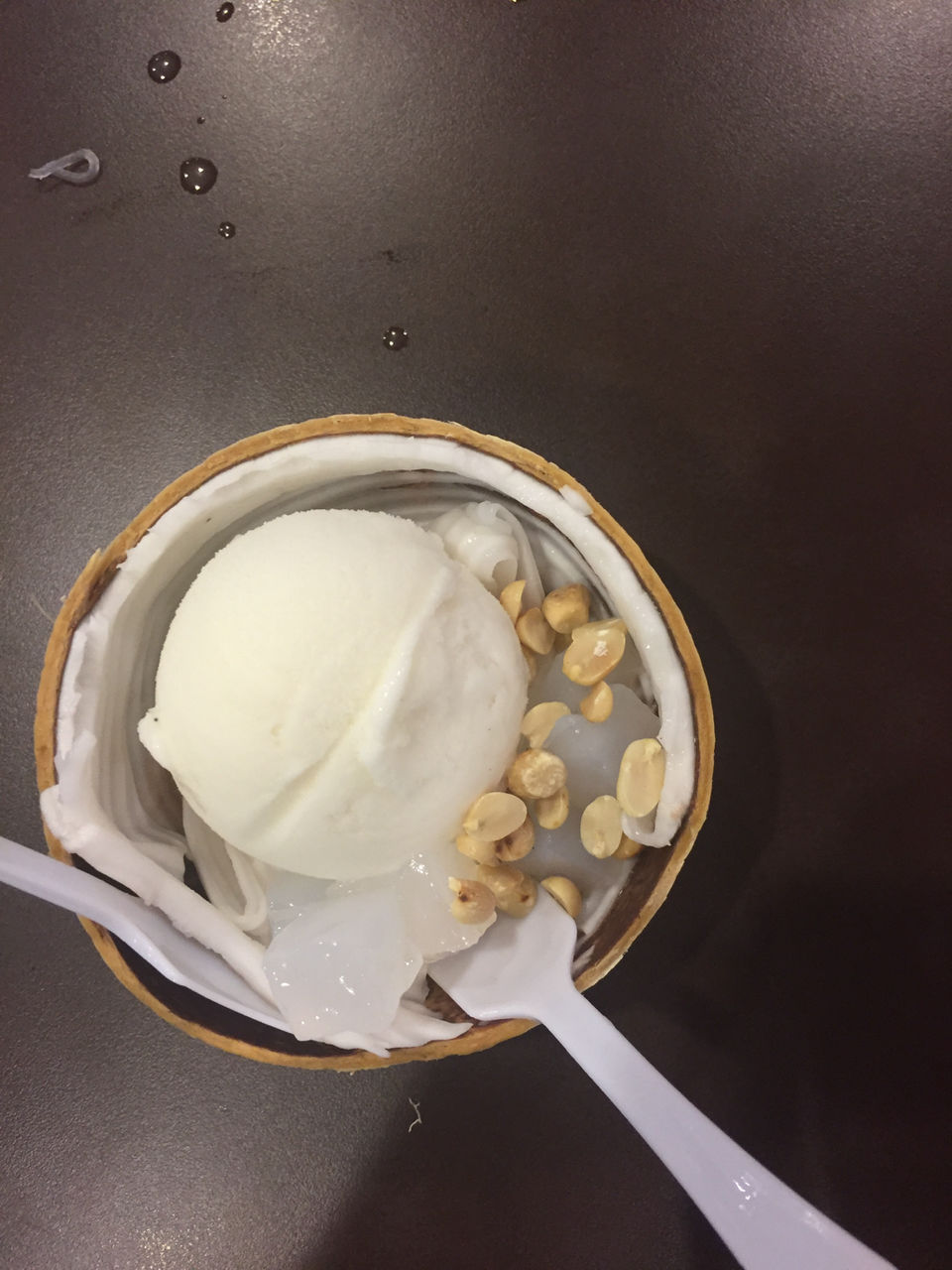 We woke up relaxed in the pool and went shopping
We packed our bags and then went to chatuach market and saw a glimpse of the culture and explored around we then had lunch ther and in at 8 pm went to the airport . It was such a good trip