Note: The cost includes the flights from Mumbai. The roundtrip flight to Port Blair costs around 10k.
Andaman is famous for its unspoiled and stunning beaches, coral reefs and clear turquoise water. Another best thing about Andaman is its people. The people here are so down to earth and so helpful, these people do not know skullduggery at all, like rickshawala will lend you money and say "Bhaiya jab aapke pas ho to de dena"(Pay me back when you have).
It has the same timezone as the mainland(India) but actually, it is 2 hrs ahead of Gujrat. So morning here kicks in at 4AM and dusk kicks in around 5PM.
The view is captivating when you are about to land.
Travel and food in Port Blair are cheap, if you are looking for a budget hotel, it will cost you around 1-1.5k per room for two people. Most the people live here are Bengali and Tamilians, so most of the restaurants around here will serve Bengali and Tamil food plus you will get a lot of north Indian cuisine here.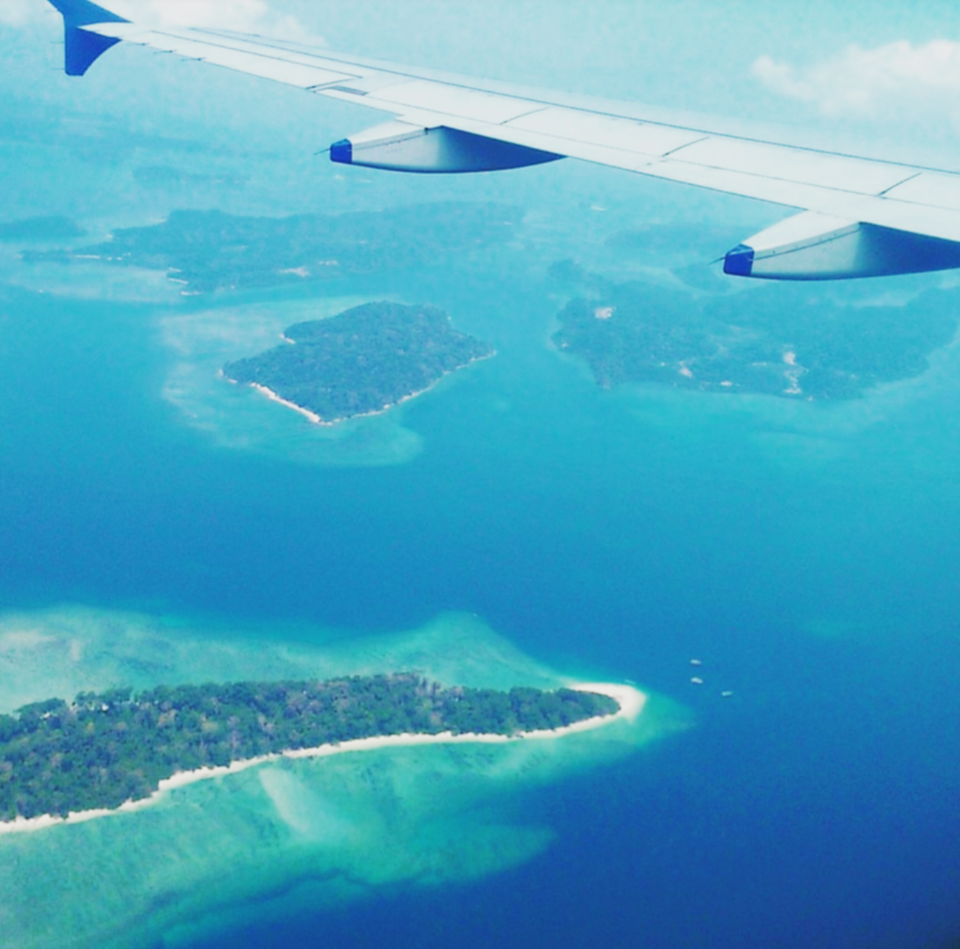 On day one, just after landing we decided to go for sightseeing and the very first place we went to was Cellular Jail.
It contains a few small museums which show the tortures and hard labors prisoners had to go through plus it has one souvenir shop. There is a sound and light show which one can attend.
Ross island is a 10 min ferry from the Port Blair. It contains the ruins of the old British buildings, most of them are taken back by nature. You will find some fauna over here like deer and rabbits.
On day 2 we went to Havelock island. Havelock is known for having world class beaches. It is around 70km from Port Blair and you have to take a ferry to reach there. There are two options for the ferry...
Govt ferry: You have to book a day in advance and it costs around 250-350 rupees, but some of them are early in the morning like 6:30. It will be kind of congested and will take around 4-5 hrs to reach.
Pvt ferry: We opted for Makruzz, its a private ferry and very less packed and full AC. It costs around 1100 per person and will take around 3:15 hrs.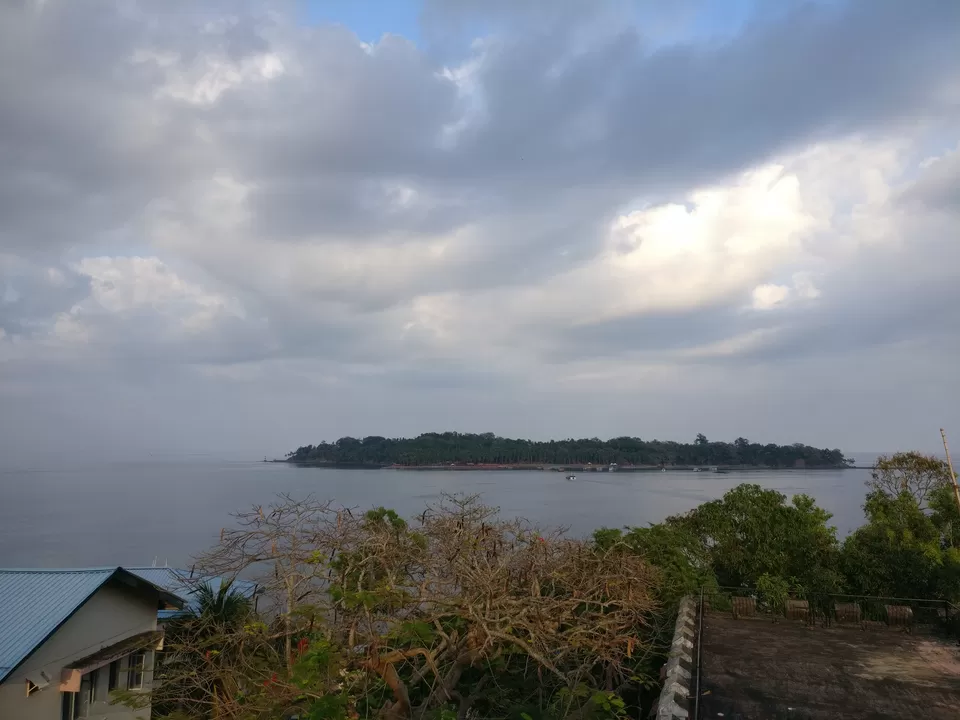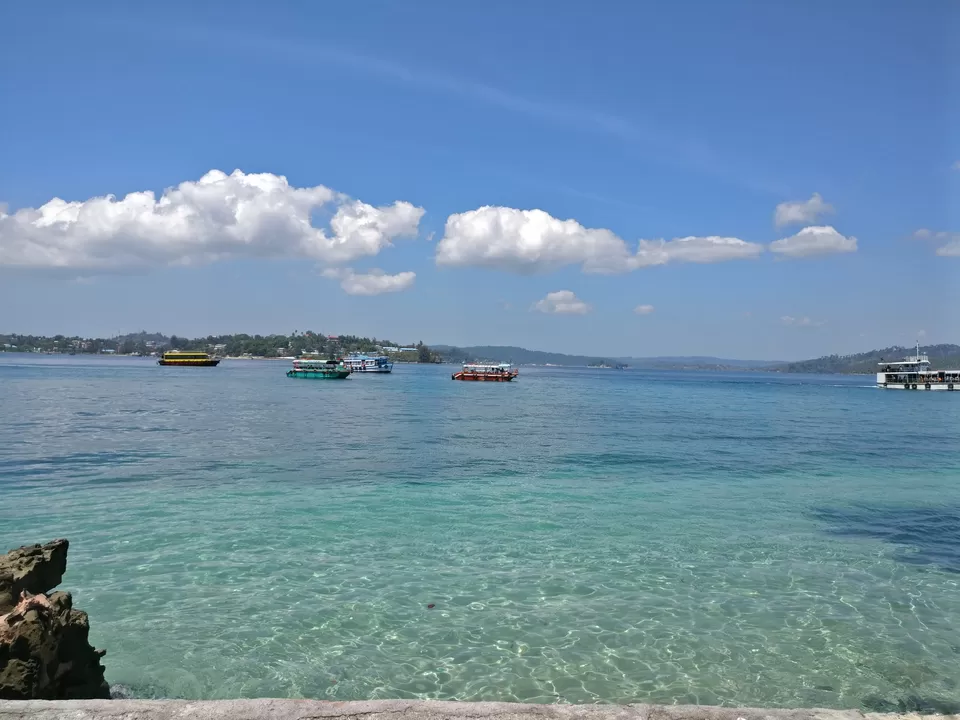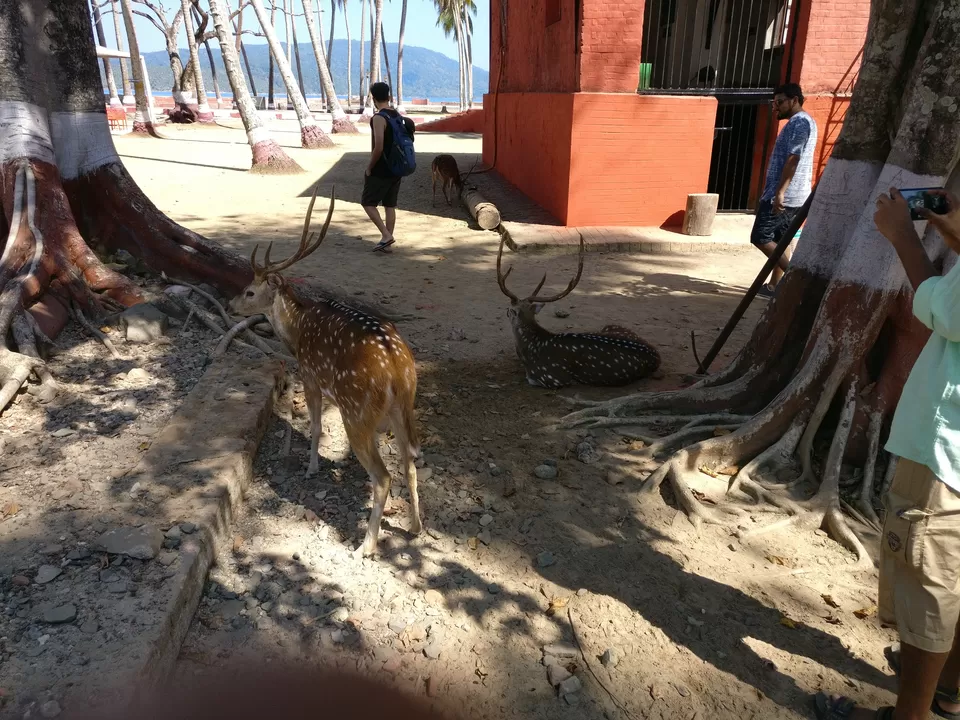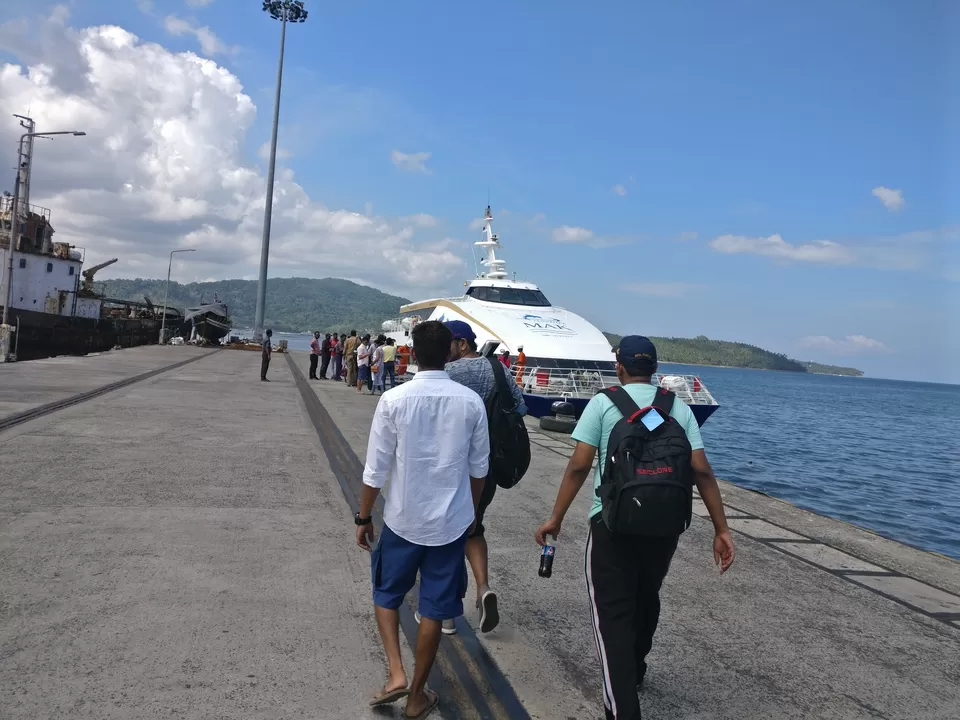 All the livelihood of people in Havelock is completely dependent on tourism. Its quite a big island and you need to rent a vehicle to cover it. Avenger here will cost you around 1200-1500 a day and scooter will cost you around 500/day, renting a bicycle here is cheap as its just around 100-150 a day.
Hotel and food cost here is a higher than the Port Blair. We booked two hotels near VijayNagar beach(Sunrise beach) for 9000 Rs for 3 days. You will rarely get a network connection over here and internet here is 2G, you will very hardly get a 3G service. For Wifi you have to pay around 50-60Rs per hour and that's 2G, so keep your phone aside and enjoy the trip, you can post it on instagram after your vacation.
The climate here is very hot and humid, you are definitely going to get tan here so use sunscreen and sun glasses as much as possible and keep yourself hydrated all the time.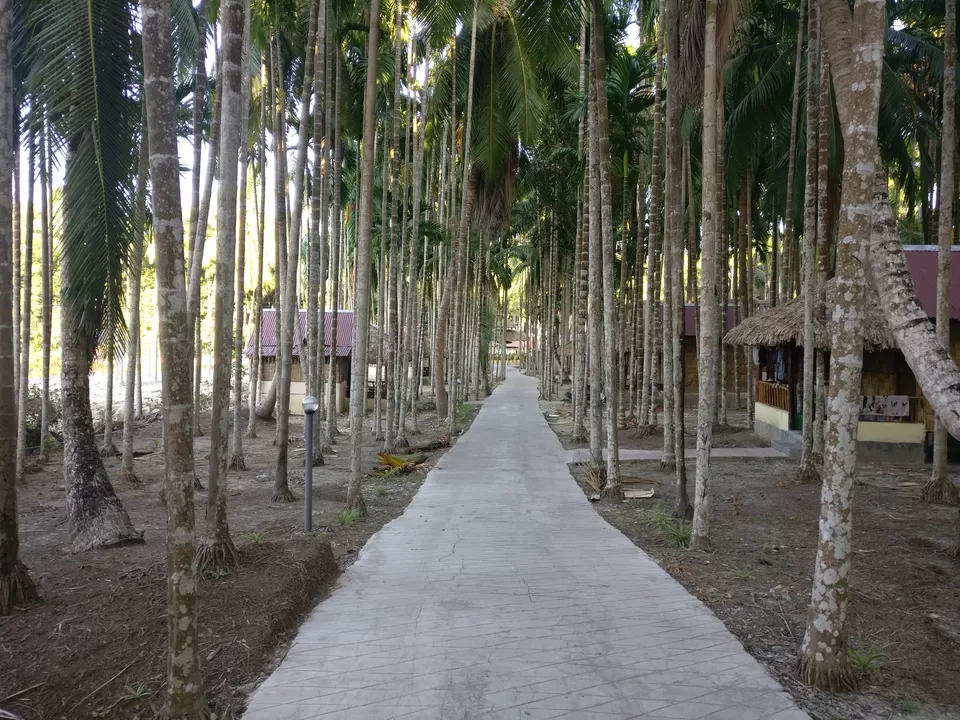 On first day in Havelock island we decided to go to Radhanagar beach, its one of the best beach in Asia. Its around 12km from the VijaNagar beach. The sunset here is so serene that all your problems will cease to exist when you see it.
Here you will find people playing volleyball,soccer and cricket. You can join as its open. This place is good for snorkeling, you will see plenty of fishes just few meters into the sea.
Before going to the Kalapathar beach we went for the scuba diving, as I mentioned that Andaman is known for the coral reefs, scuba will give you an awesome experience. Scuba will cost you around 2500-3500 Rs. They will give you training of 15 minutes,tell you about the signals you can make down the water, as you cannot talk there.Maximum depth of scuba diving for tourists here is 25-30m, 30m doesn't look much but still the pressure of water here can perforate your ear drums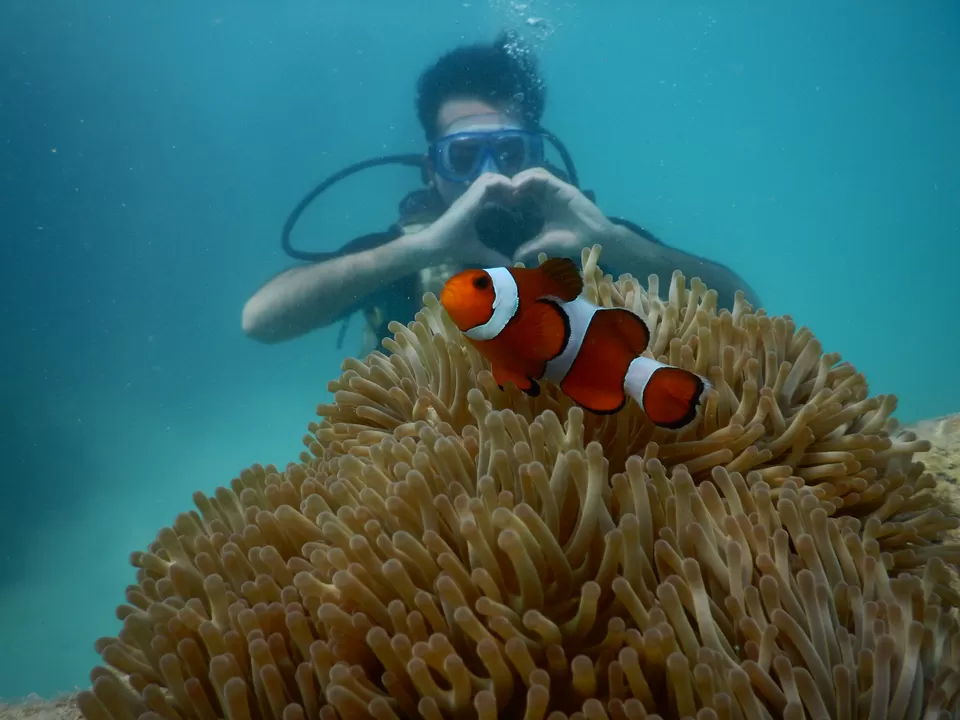 The bike ride to Kalapathar beach is awesome, at one side there will be a clear blue water ocean and other side its a jungle. Due to tropical region the climate here is very hot so prefer covering all the places in the morning.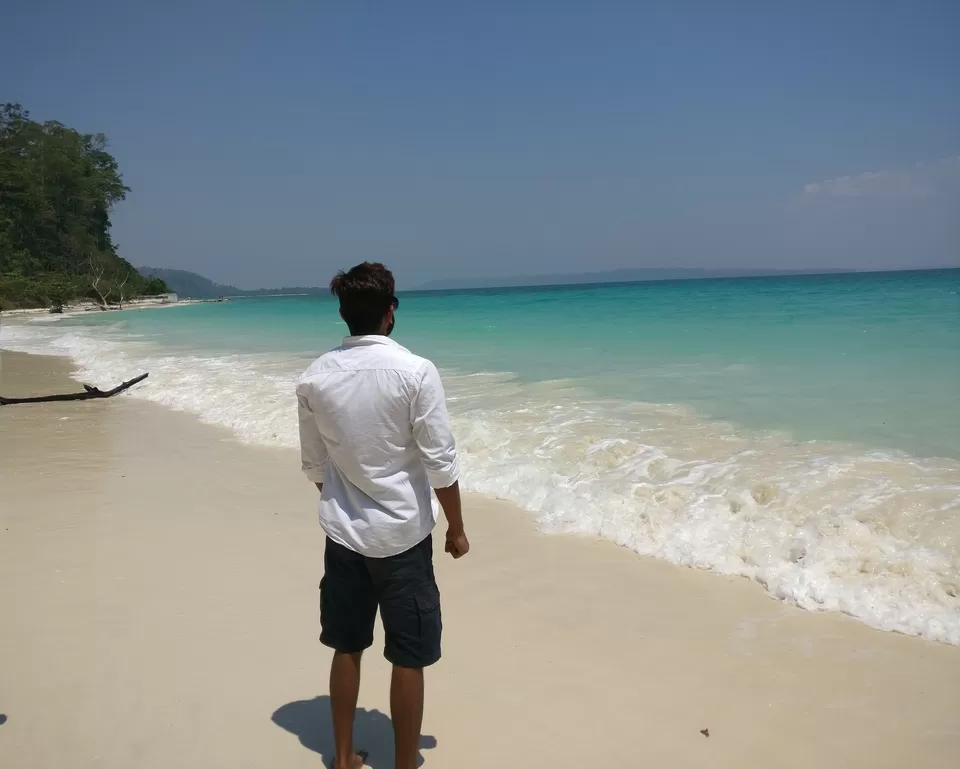 You will see a lot of fallen trees here, mostly because of the 2004 Tsunami. Here at the beach there is a very small market where you can get coconut water plus you can get some items made of sea shells.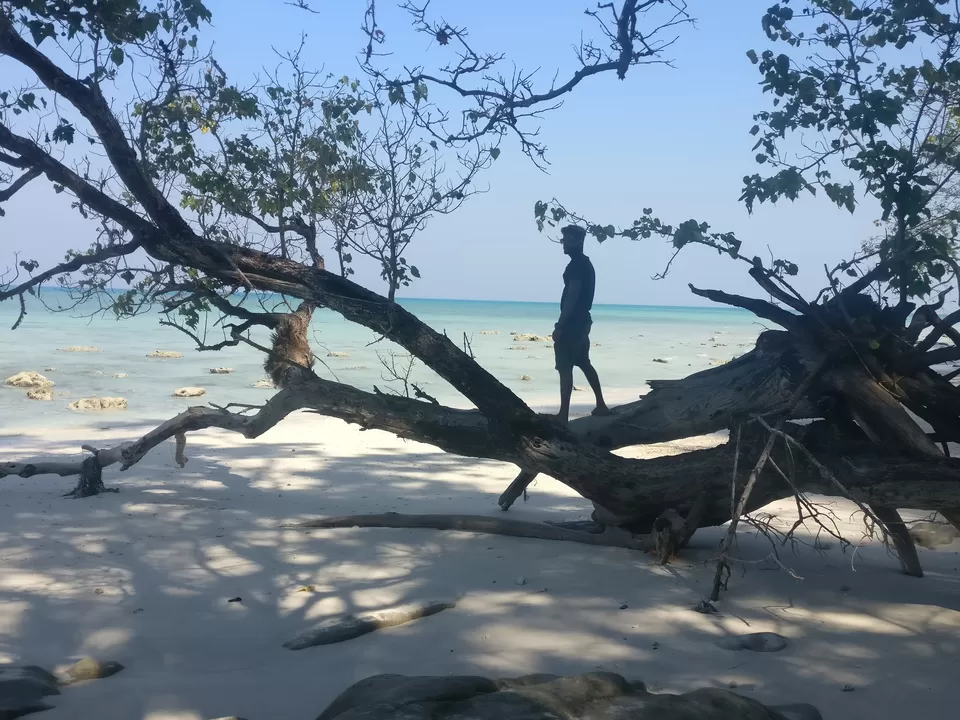 Enough of the bike rides, on our last day on Havelock we took bicycles. Trust me its an awesome experience ride cycle in the morning in Havelock.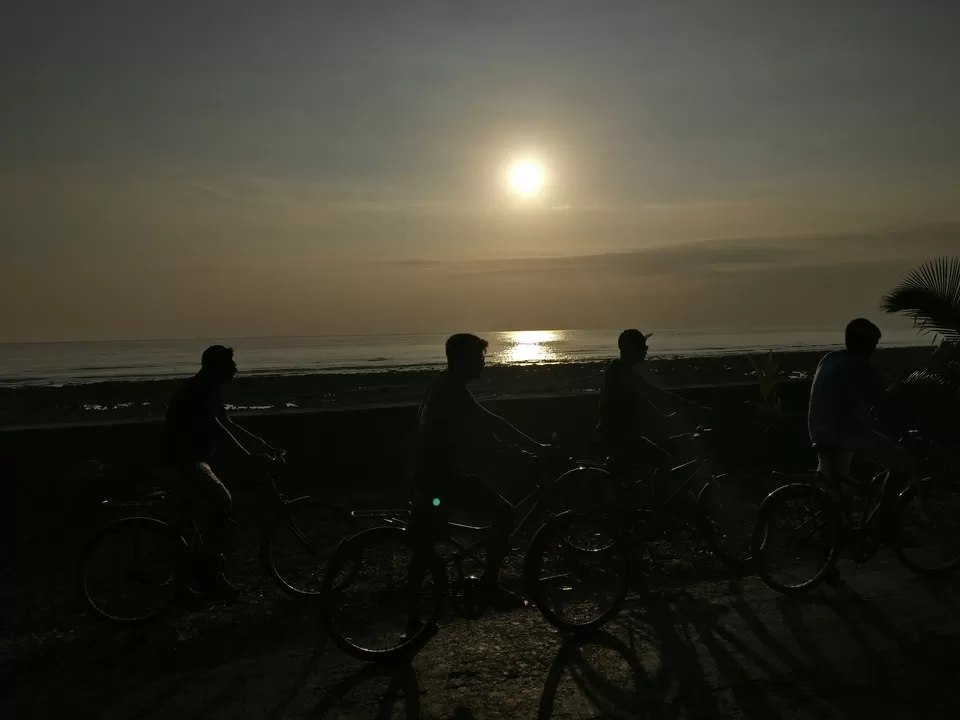 After cycling we went to the Elephant beach, it is the only beach in the Havelock where there is water activities. But you can't get to this beach by road, there are only two ways, trek through the forest and 15 minute ferry from the main port in Havelock. We took the ferry ride but I will advice you choose the first one as you will do loads of ferry rides in Andaman and this trek from what i have heard is very scenic. Cost of to and fro ride for Elephant beach is 750 per person.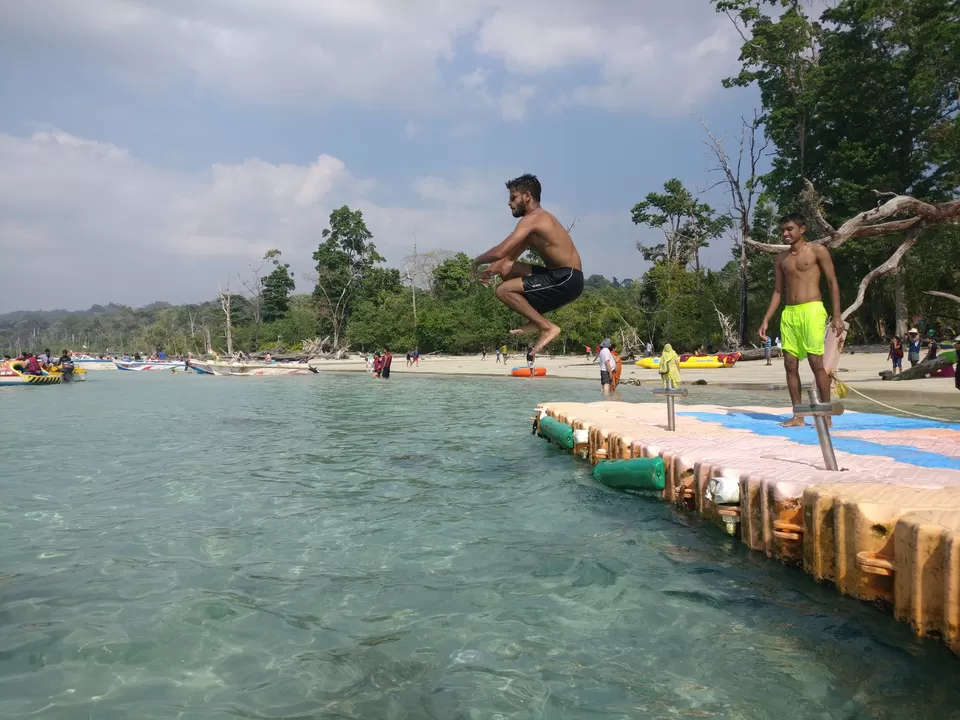 Now the main question, where can I get a beer in Havelock, there are only 2 beer and wine shop in Havelock and few pubs. But trust me you would rather enjoy a beer at the serene beaches than going to the pub here. Plus cost of beer is kinda high here so you have to bring your stock from the Port Blair while coming here.
On the same day, we left for Port Blair by Makruzz the fancy ferry. Well, honestly I would say it was enough of the beaches for me and it was time to do something else than going to the beach in Andaman.
Baratang is 100kms from Port Blair and you can go there by Bus or hired cars. One thing, I forgot to mention that there is no railway here so either you have to hire a car for local travel or you can take an auto. Baratang is famous for its Limestone caves and mud volcanoes. The destination is not that appealing but the journey to reach there is very very appealing.
We booked our trip for the Baratang from the local travel agency. The trip cost was 1300/person which included all travel, lunch, permit, and guide.
To go to Baratang you have to go through the tribal area aka JARAWAS. Jarawas are aloof of the civilized world, this tribe was untouched for a long time. We started early in the morning around 4 o clock and we reached the jarawas protected area by 6, where our permits were checked. This tribal area is around 50km long and all the tourists will be accompanied by two police vehicles here, front and back. You will see Jarawas on the way and you are instructed not to show any signs and click photos, again sorry Instagram lovers. Once you get out of there you will get on a boat and en route to limestone caves through the mangroves and its the best.
Don't put your hand in the water as there are crocs here. After the mangroves, you have to go through the 20-minute trek to reach limestone caves. The journey till here is the best the destination is not. After this, we went to see the worst part of our trip Mud Volcanoes, its nothing but small holes out which hot mud is coming out, to us it was a disappointment.
We reached back to our hotel at 6 on the same day. It was our last day we had to leave the next morning and it was hard to say goodbye but we were taking memories of a lifetime. I will end with something I read in Baratang...
Taking nothing only memories, leave nothing only footprints.