Deciding on your next beach destination with Maldives being one of the options? Well, Maldives is definitely the answer, but a holiday there can be different from the usual coastal getaway in many ways. To help you make an informed decision, I have listed some important information about the beautiful tropical nation so that you don't land into any unpleasant surprises.
1. Any expectation set in your mind about Maldives being a paradise, shall be exceeded.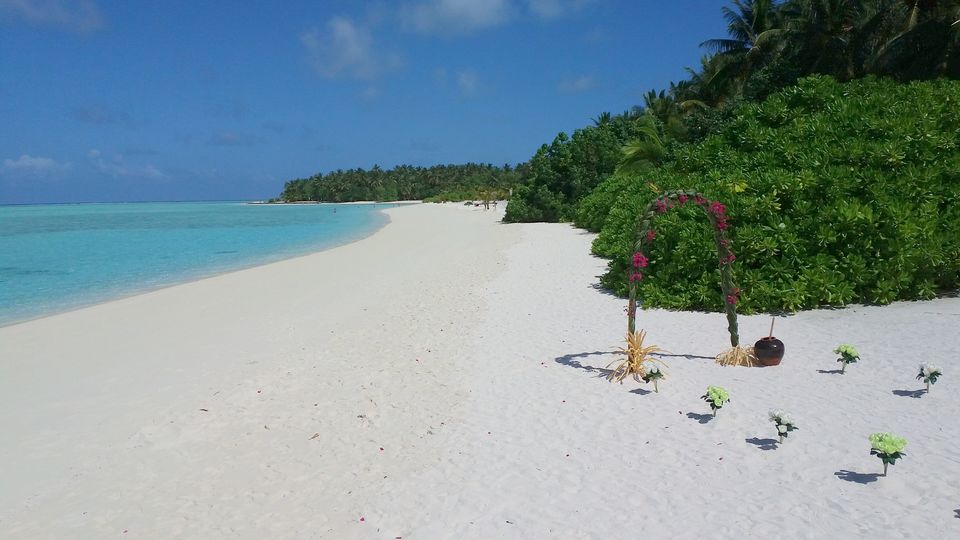 Everything good you've heard about the Maldives is true! The surrounding beauty makes you feel as if you have stepped into one of the idyllic wallpapers. You cannot get over how perfect everything is - soft white sand, sparkling blue water, tall palm trees and manicured gardens.
2. You'll spend almost the entire vacation on a single island.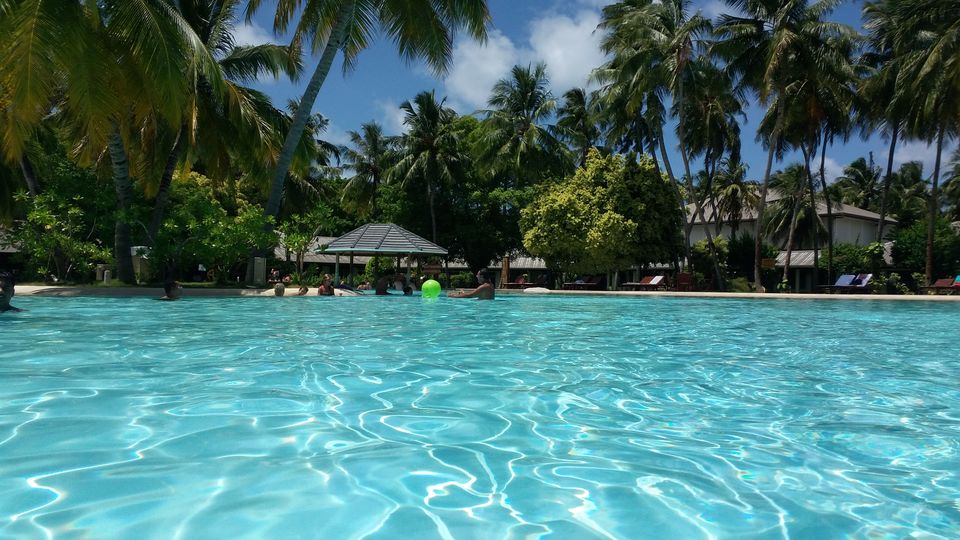 This is something most of the people visiting for the first time are not aware of. Ever dream of being stranded on a beautiful island?... live that dream here. Get add-ons like luxurious accommodation, bar and restaurants, golf course, pools, gym and professional staff to pamper you. The most important part of your planning should be the resort, as each one of them is built on their own island. There is no public transport facility at these resorts, and the only way to reach them is through private transfers by boat or seaplane.
3. The transfer cost to the Resort from Male international airport can be as high as the airfare from your hometown.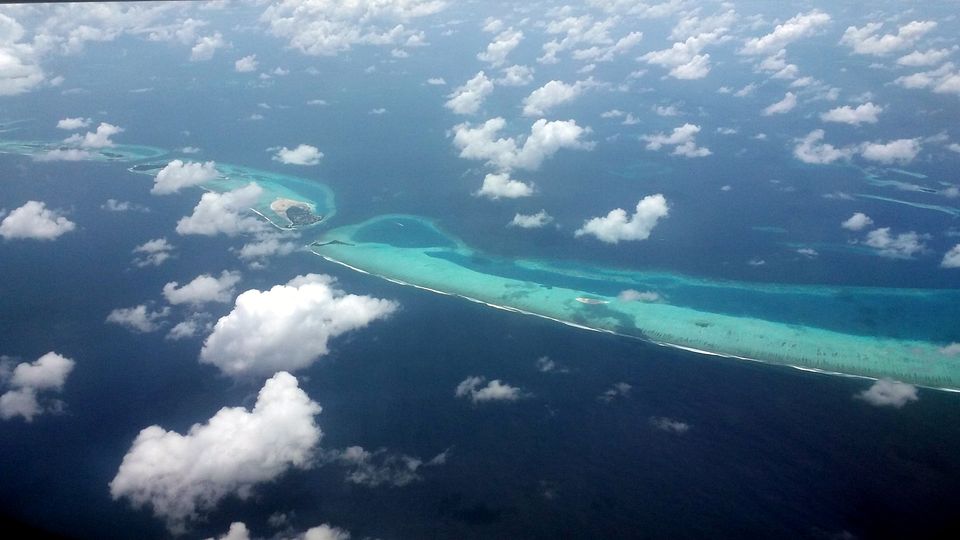 Once you land at Male, you'll have to take a speed boat or a plane depending on the distance of the resort you have chosen. Resorts usually give you the option to include transfers if you're booking directly through their website. Else ask your travel agent to include it in the itinerary. Navigating to the resort on your own in an unplanned manner can ruin the overall experience and is not even possible in some cases.
4. Once you're on the island, enjoy!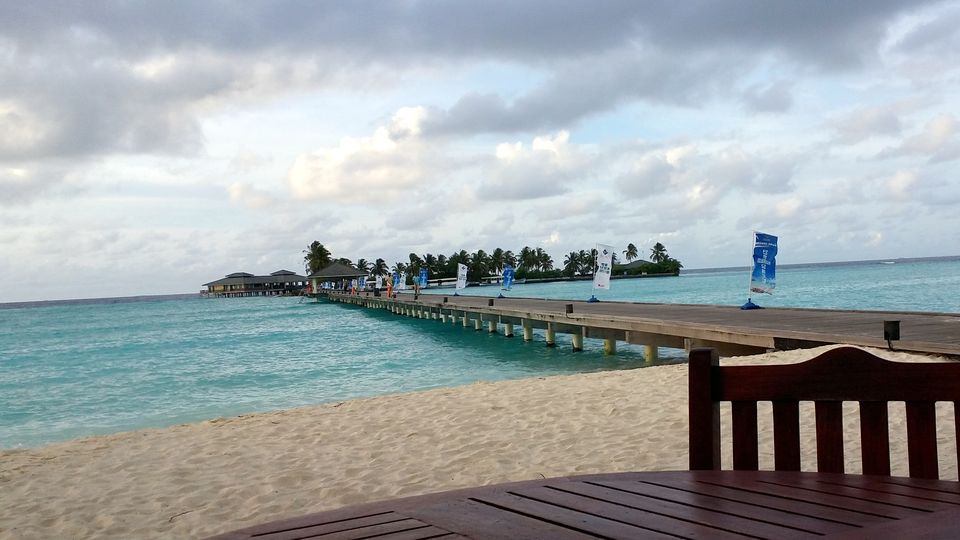 Choose from a myriad of water sports, snorkel, dive or go kayaking. Fancy a beach-side meal with candle lights and live music with your significant other? they got you covered. Go on a day trip to a nearby island arranged by them, feed sharks and stingrays in the evening, rent a bicycle to explore the island or relax in a spa. If none of that appeals to you, put on sunscreen and read a book sitting on the deck of your villa appreciating the endless stretch of azure waters. The resort shall take care of almost anything you wish to indulge in.
5. You don't need Maldivian currency.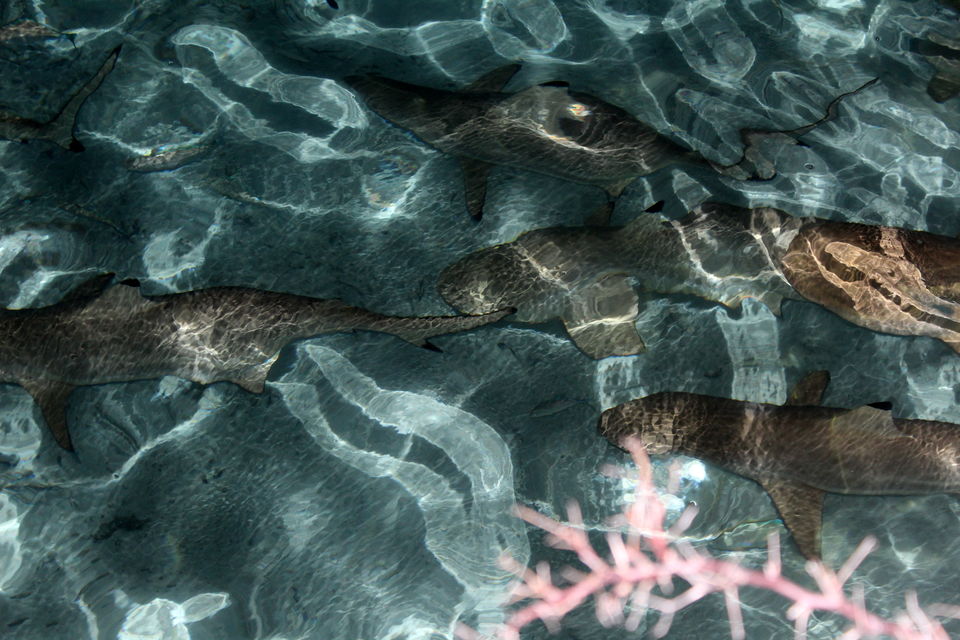 The currency is Maldivian rufiyaa(MVR), but you will not need it. All the resorts and the shops at Male international airport accept Euro or Dollar. Remember to carry enough cash or you'll end up paying by card. Resorts do not have ATM's.
6. You can book meals/activities in advance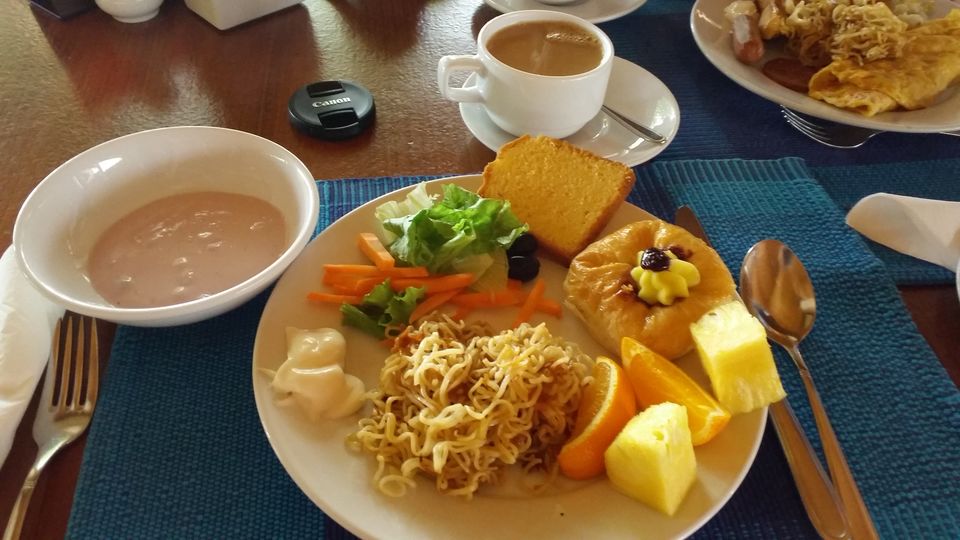 The resorts give you the option of full board (all meals included), half board (breakfast and dinner included) or all inclusive where meals and excursion are covered. For the meals, they put up expansive multi-cuisine spreads in their buffet restaurant, and booking meals in advance can be economical. Else, there are restaurants where you can eat and pay at the end of your trip. Always check what is included in the all-inclusive plan if you are picking that option, as it varies with the property.
7. Enjoy water villa without breaking your bank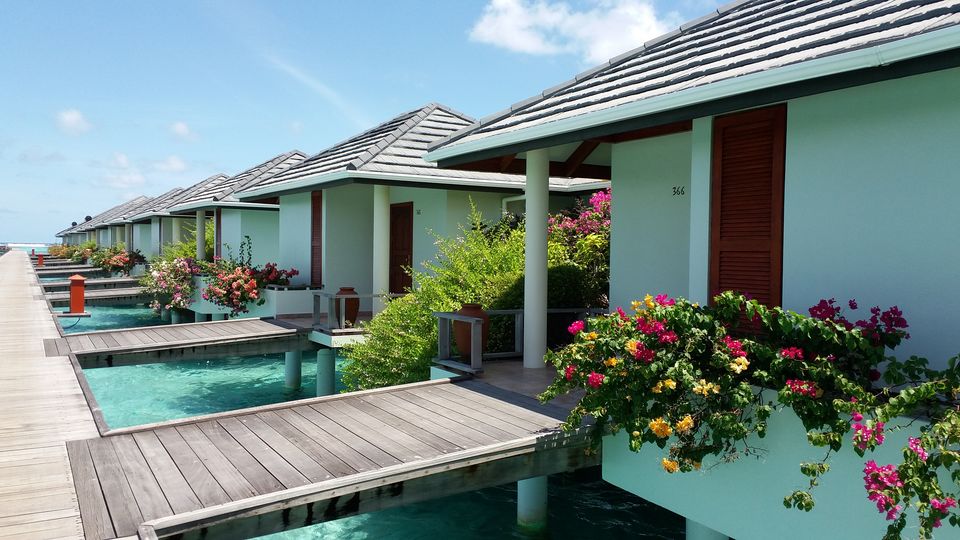 Not many countries in the world offer the luxury of dreamy water villa stay, Maldives being the only one in Asia. Anyone who comes across the picture of a water villa suddenly finds a new goal in life. However, they cost a fortune and can be a major factor in deciding how long your trip is gonna be. One of the solutions is splitting your nights between water villa and beach/garden villas. Most of the resorts have multiple stay options with sizable pricing difference. We did it on our trip where the staff moved our luggage while we snorkeled on the beach.
8. You can explore Maldives on a budget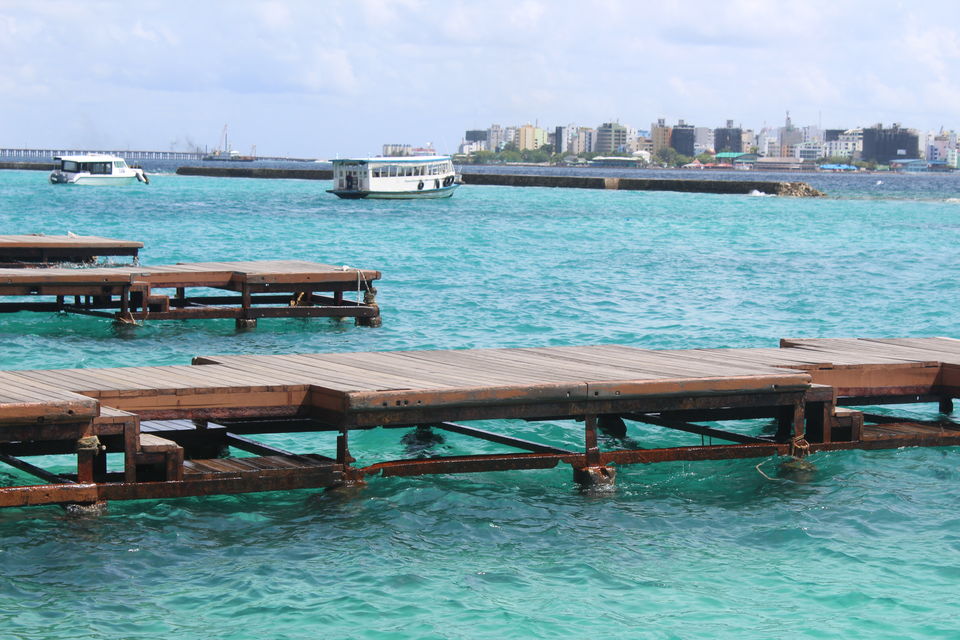 Here is a video to give you some more idea. 
If Island Resort seems like an extravagant idea or if you are into exploring the local culture, there is an option to stay on inhabited islands. Out of 200 inhabited islands, half of them have recently opened up for tourists. You can book a reasonable guest house and get started, like a backpacker. This kind of tourism, however, is new to the Maldivians and some rules have to be followed while staying with the locals. Weigh your options and decide.
Maldives is one of those places that will stand true to your expectations. Enjoy your trip to paradise whenever you get a chance!