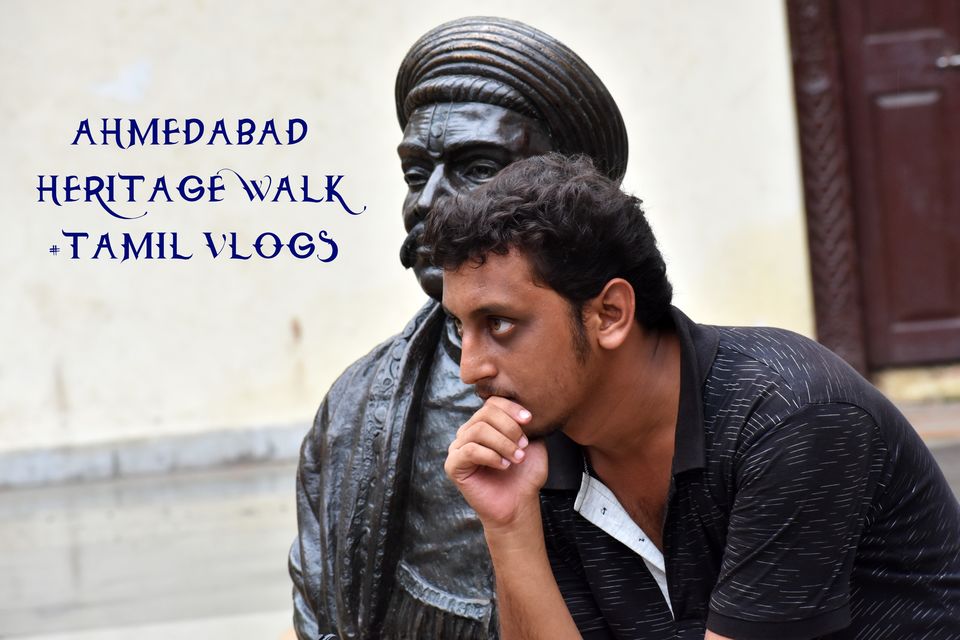 Hi, It's been a long time i'm here for a another travel rememberence where i was in ahmedabad in past last month. Simply need to say that food availability is comparitively high in the city considering different cities in gujarat and it's flexibility in serving is also good. So a night with my bag and my friend shows some positive interest to visit ahmedabad with me. It's like a small smile naturally and we bagged everything with us and catch a bus to ahmedabad and gets out of bus on sunday morning 5 o clock approx and had some tea and ready for AHMEDABAD HERITAGE WALK before had some chole puri and missed the proper time to report and ran behind the group lead to convince him that we are also part of his class today and start with third stop and classes moved very bore from the point of first listen in heritage walk.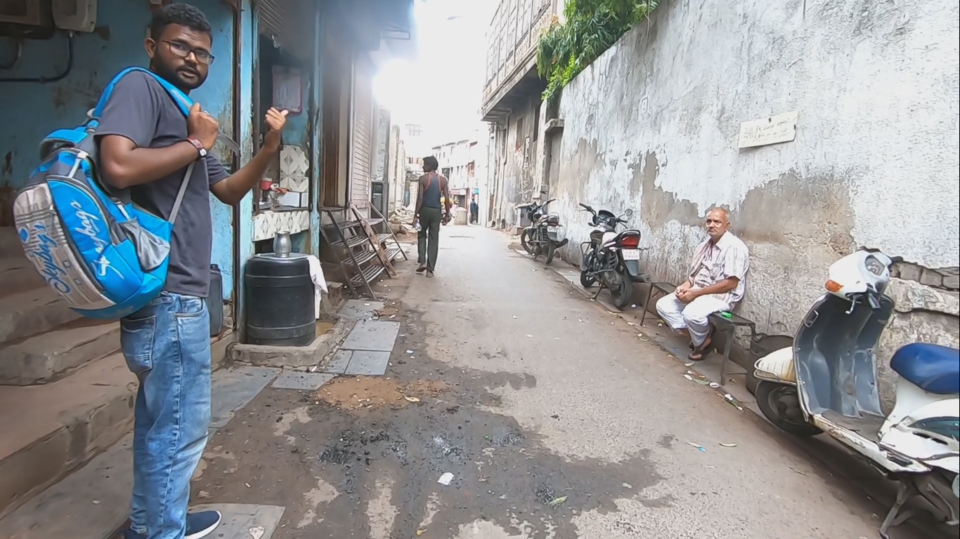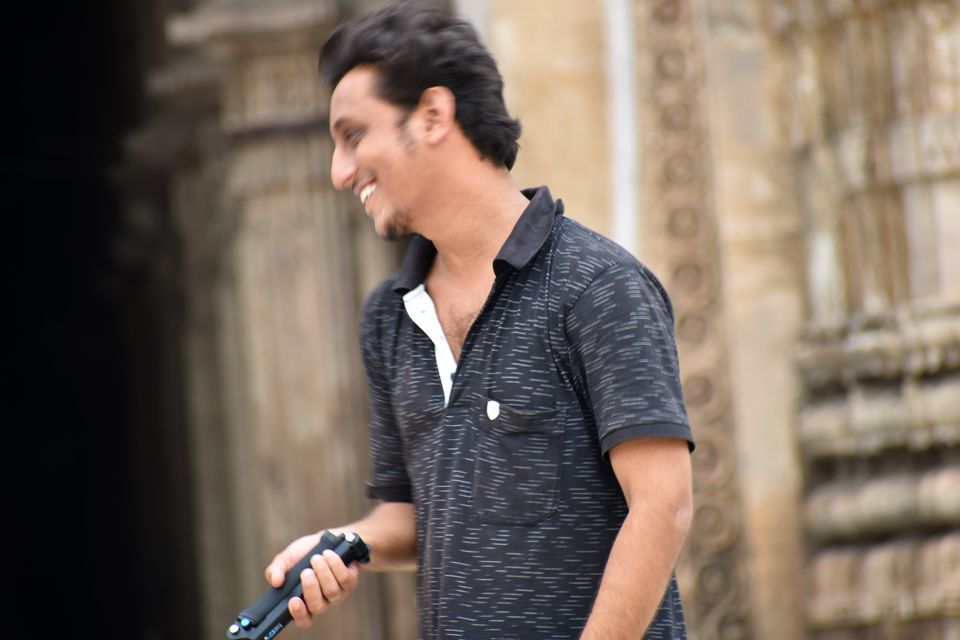 But soon i get into the crank of class by Mr.Mustafaque who lead on heritage walk occasions and delivers a fine notes about ahmedabad ethinic culture about business class people who subdived into religion based colony lifestyle named pol in ahmedabad.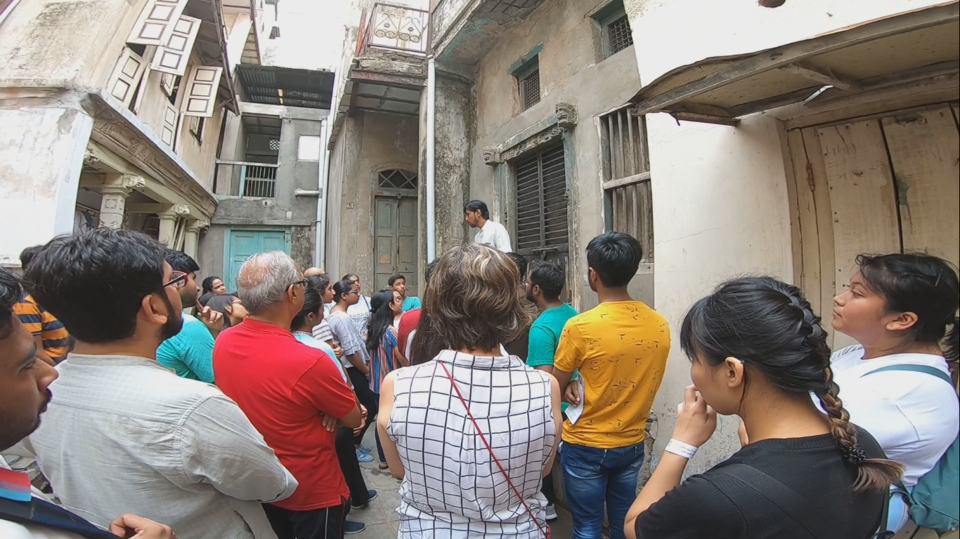 This usually seen in various part of india but it's distinctive part is this sub division is mostly seen on bussiness class of ahmedabad. As per class lead guides the city acts as finance hub for most ruling dynasty in north central india in past for almost six hundred years on or before British India.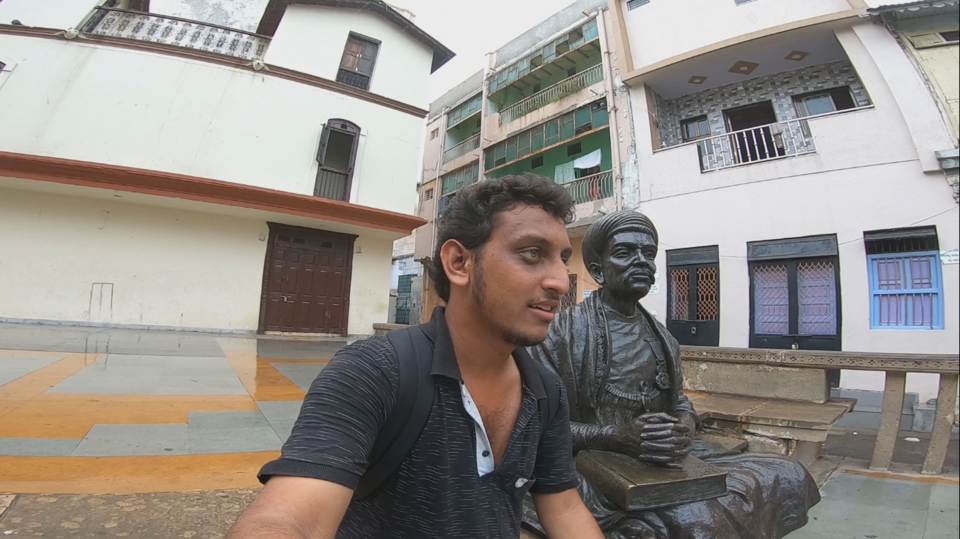 As we walk over and over we can able to meet one eminent person who are now only remembered as by his statue and even his ideology turns moreover the same not so dynamic as whole. Honorable Dalpatram deals with social avenues mostly on women issues in India. Black always defines purity and kindness. So the statue of dalpatram was made in portico of his home where all we see him very peacefully and convey our thanks to him what he did in past.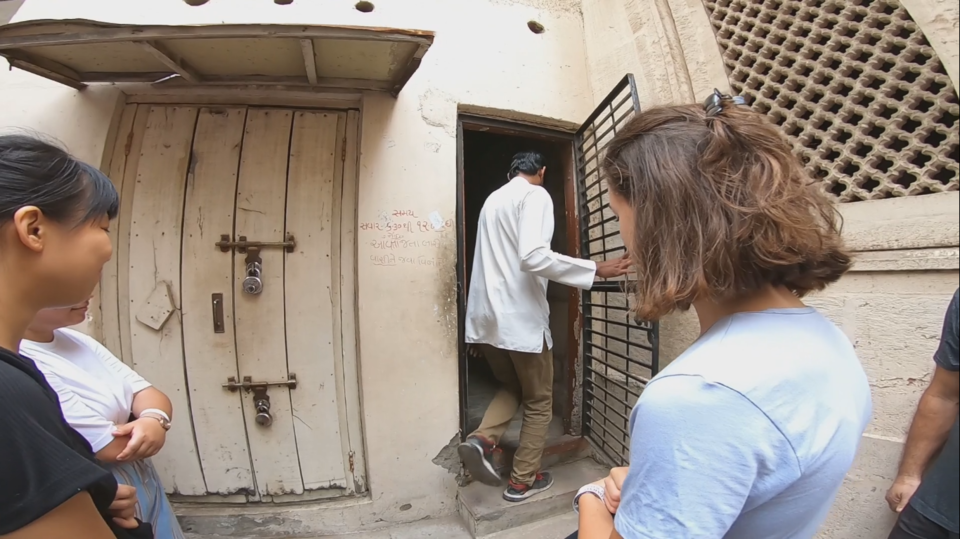 Then we moved and crossed different temples of hindu jain community park I gradually bypassed and the corner of somewhere in Ahmedabad grab my and most of fellows attention where our lead explode that Ya we reach one of many secret passage in Ahmedabad and again a 600 old history session started and everyone more eager about to glimpse Where it is? How it looks? It's becomming more curious to all of us and lead simply says the door right next to us is a secret passage and the ooh sound rises everywhere but it dictates different phrase.
So, lead understood the plain climax result from the mass and tries to convince the theory with good logics where it turns the situation into cult classic in parallel fantasy remains fantasy but really not exists anywhere till our naked eye permisses. So me and all with us just cross the different street through this passage once secret passage in past times. A different street with almost good changes in portico carvings mostly it's fully dominated by a child, lion sculptures with grape bunch covered over them lead says it's old practice from Persia reach Ahmedabad. So lets start our walk wholly to next places shows some market turns jewellery shop in morning and food shop at night it almost looks like four road junction.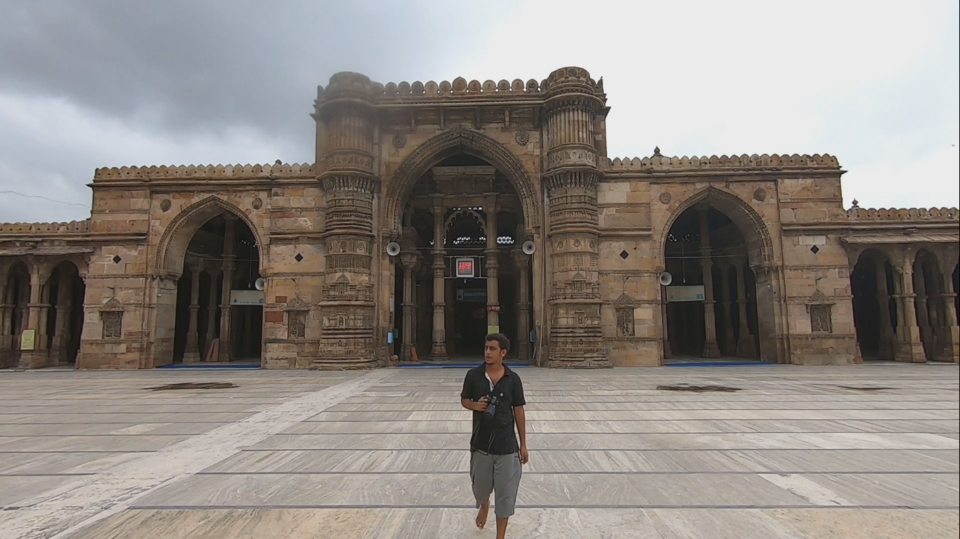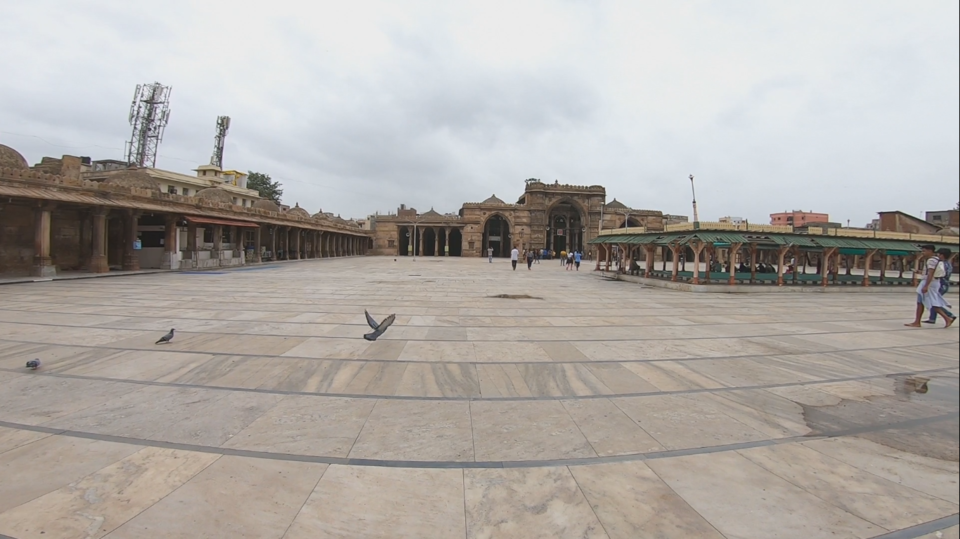 And lead us to a place it's a old masjid with no minarets and it's a combination of religious architecture a huge open space we can able to talk about this scenerio for hours. The place gave us peace from past junks mainly from trespassers in time.
After a long while me, my friend thought what to do next the only thing that came up with us is food. It's a tough part to find proper food as a full meal for lunch So, a temper rises up within us deliberately and got a good food stall soon and me got a good meal what i likes personally and again i felt frail to go for Rani ki Vav that's be a unique place cas., am not been like such a place yet in my travel experience so far.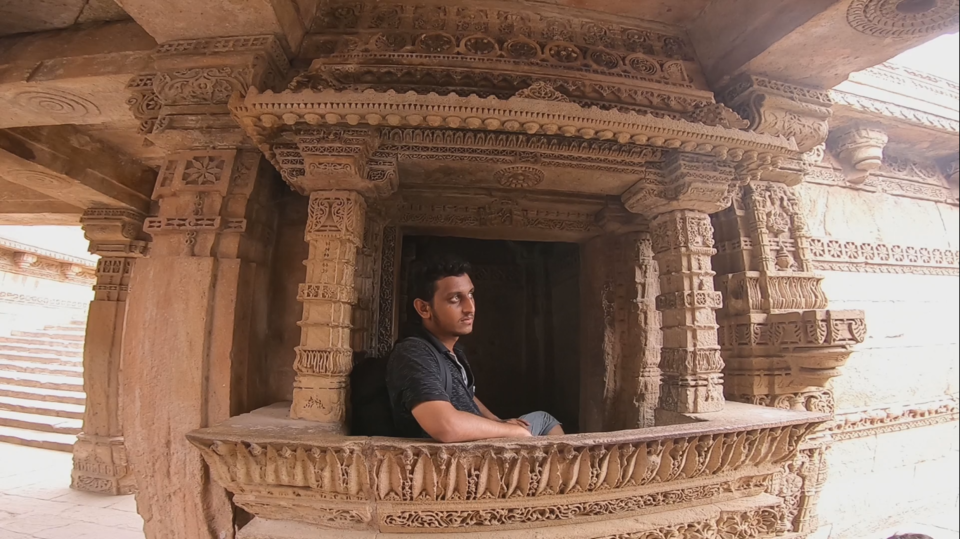 Rani ki Vav is a one of many STEP WELL in India prominently step well culture is all and around found in Deccan region and semi arid region of India mainly found in Gujarat, Rajastan, Parts of Madhya Pradesh & Karnataka. It's possibly my fourth step well but it's significance is high in my memories.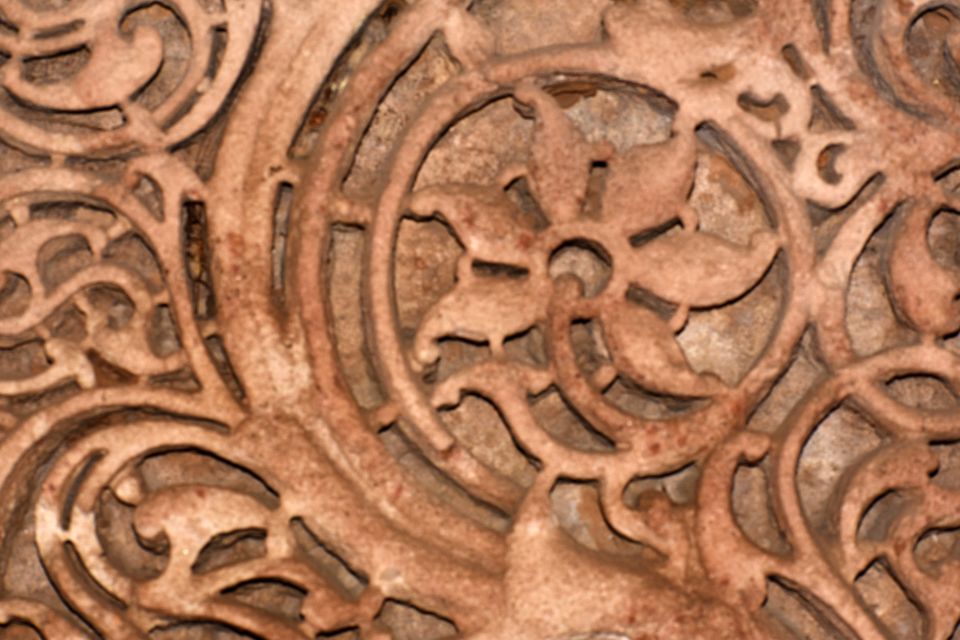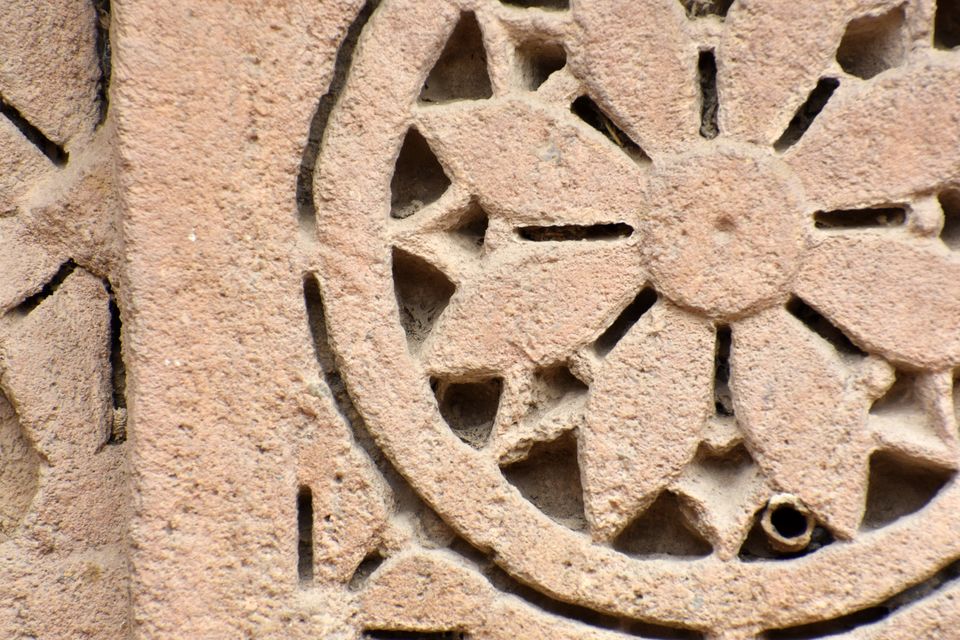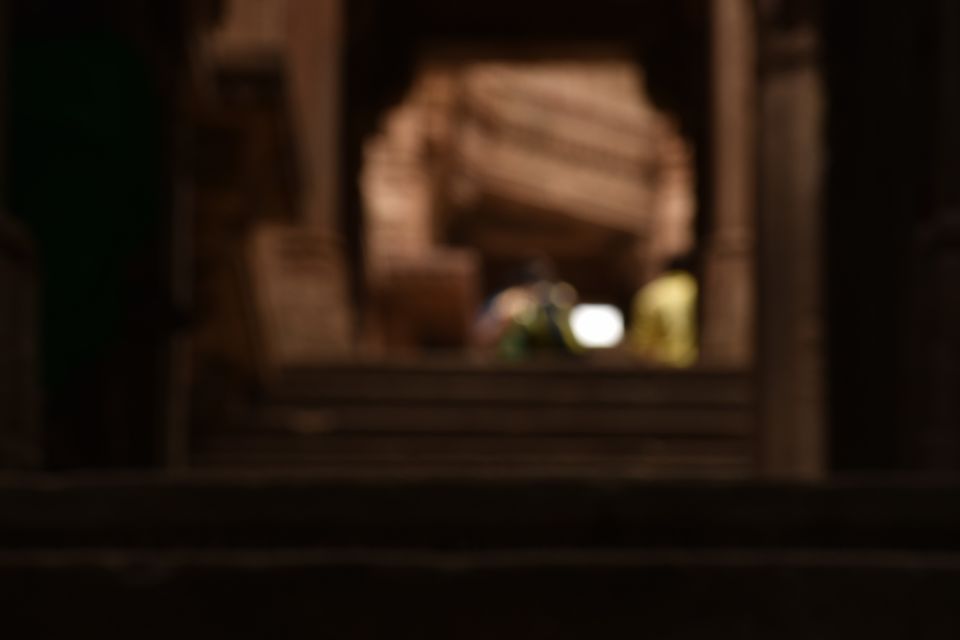 It has sculptures, Five stories depth from ground, possibly love folk story with it. I think these enough for a perfect step well travel.
Will these travel stories gives peace ....... Who knows?