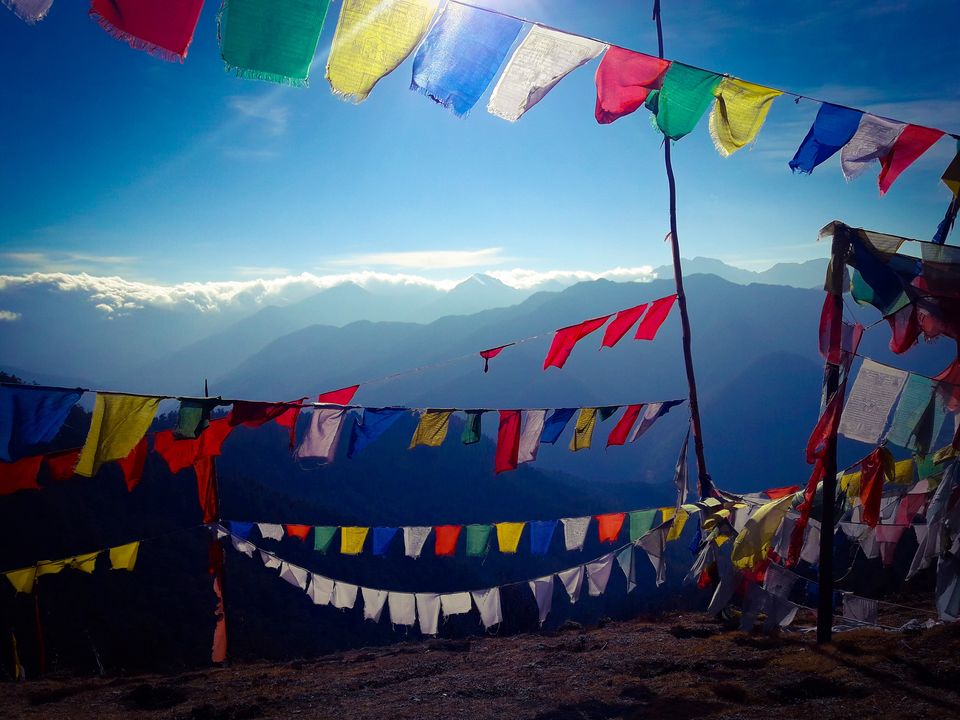 I have had the fortune of travelling with like-minded people often, which is one of the most crucial factors that can make or break a trip. Apart from the obvious pragmatic reasons like saving money and security, travelling in a group has some serious benefits like creating lifelong memories, bonds and most importantly finding that ideal travel companion to explore the world together with.
At Ama's my friends and I discovered what it really means to make connections and gained experiences that are truly worth sharing!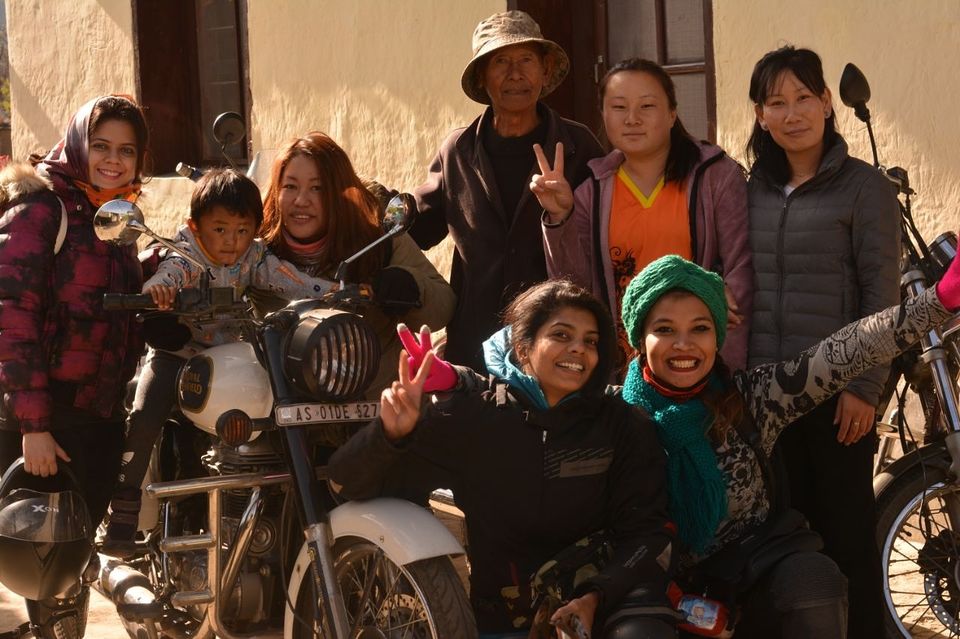 Why Ama's Farmstay ?
It was probably the first morning in Paro as I sat with my closest friends in a cozy nook outside our room, watching the mist around the mountains, the smoke rise up from the chimneys of the neighbouring wooden houses, sipping hot chai , I realised I hardly ever stay in hotels anymore!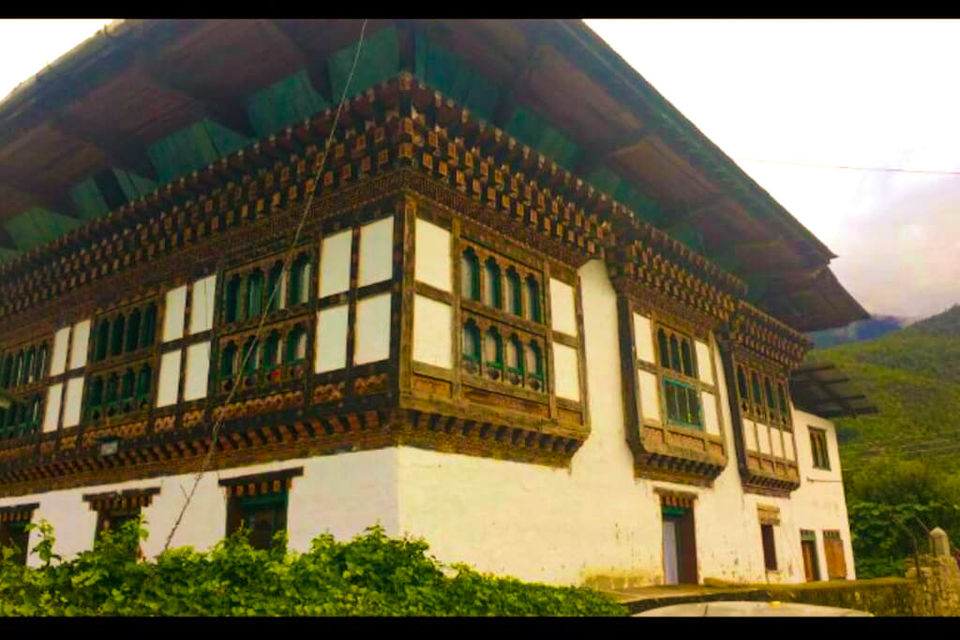 When you have been on the road for a while, and by 'on the road' I mean driving or riding, battling the cold December chills bordering on 0ºC and being hungry and tired, all you can think of is a nice warm bed, food and rest. By the time we made it to Ama's Farmstay it was around 11 pm in the night and the two kind caretakers from Ama's, Rinchen and her friend, waited for us out in the cold on the road to guide us, in case we missed the turn to the homestay.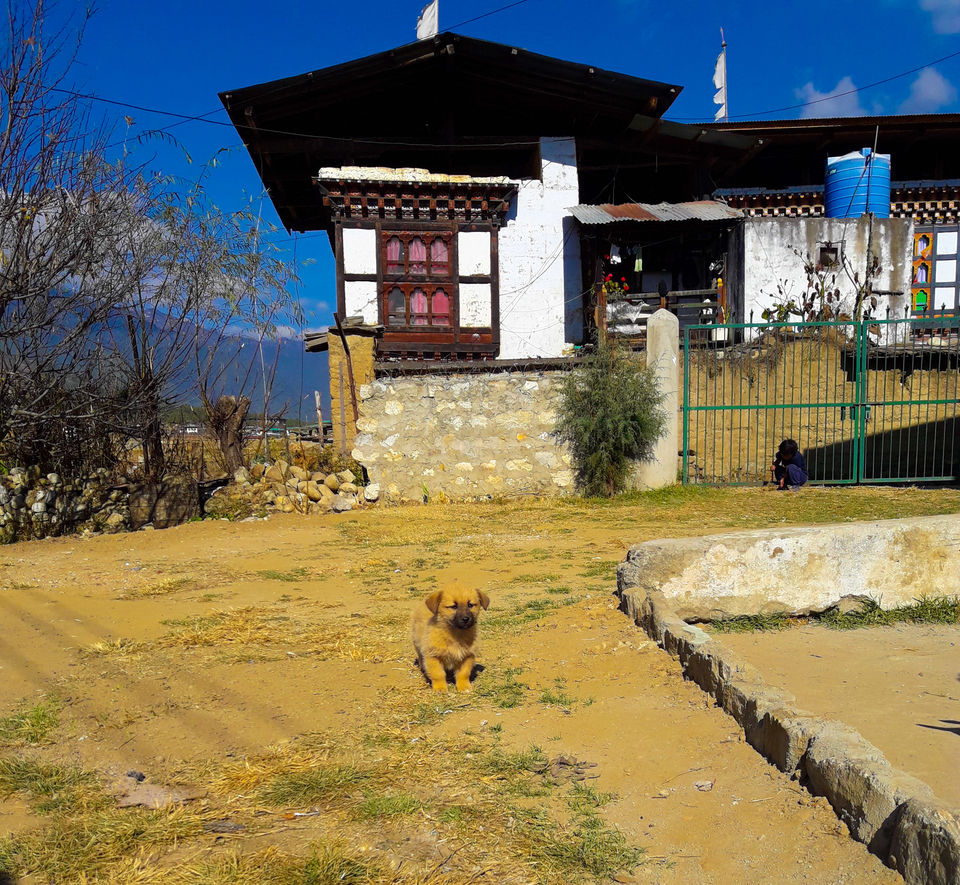 We quickly parked our bikes inside, ( lot of parking space), unpacked our saddle bags and headed upstairs. I had only seen the pictures of the rooms online and pictures don't do justice at all. The rooms were super cozy, complete with wooden floors, wooden ceilings, heaters, side tables, wardrobes and the walls were adorned with traditional Bhutanese art and paint decor.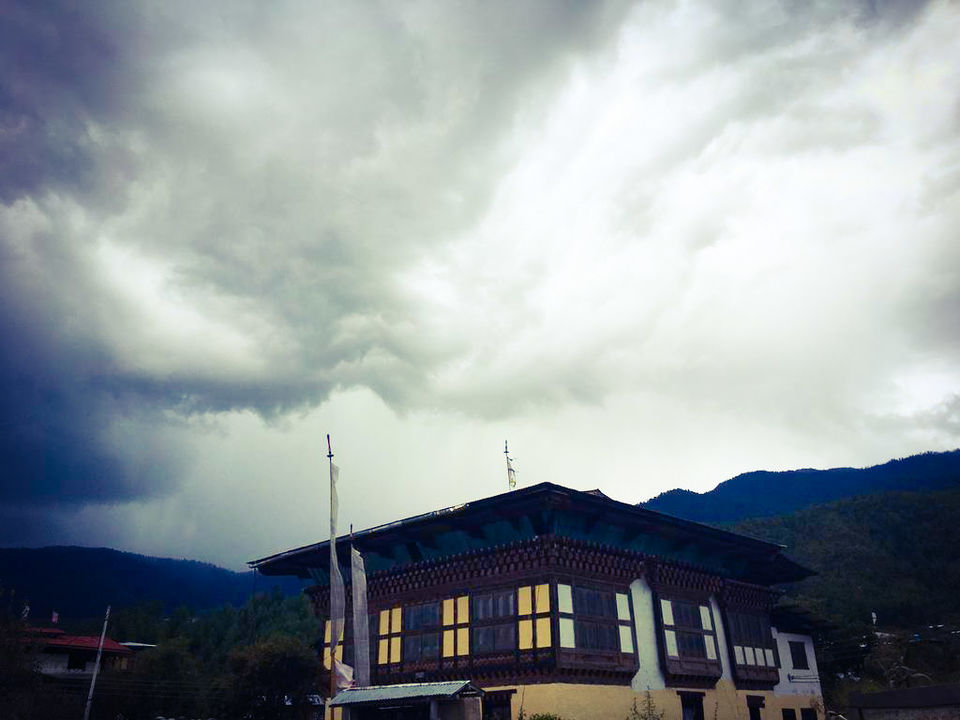 Ama's is a humble, pet-friendly and kid-friendly home that will take care of you and cater to all your needs with a smile. I cannot and will not give you a generic description of the property, because it deserves more than just a checklist of all the amenities. It deserves kindness, respect, and love because that is exactly what they give you.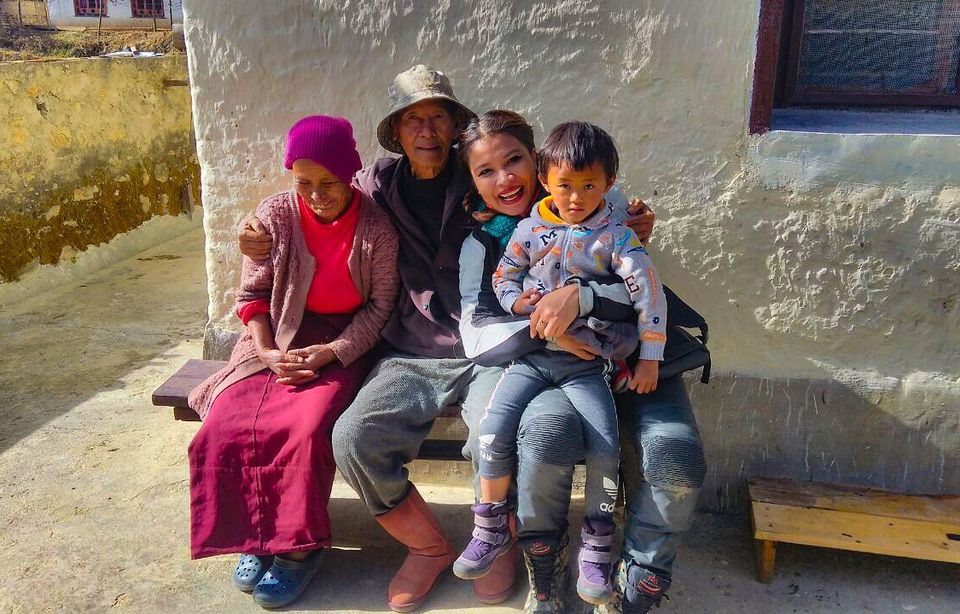 Ideal for
Ama's is perfect for people travelling in groups and even couples, the Family Room is ideal for a group of four, while the rest of 3 rooms are cosy and big enough for two people.
And if you are the kind of traveller that likes a bit of local influence then you might consider staying here for all these other reasons:
If you love dogs you should stay here.
If you love good, homely food you should stay here.
If you love a cosy bed and the feeling of being home, you should stay here.
If you love to mingle with the locals, you should stay here.
If you want to enjoy unadulterated views of the mountains and the fields, you should stay here.
If you want to experience true Bhutanese hospitality, you should stay here.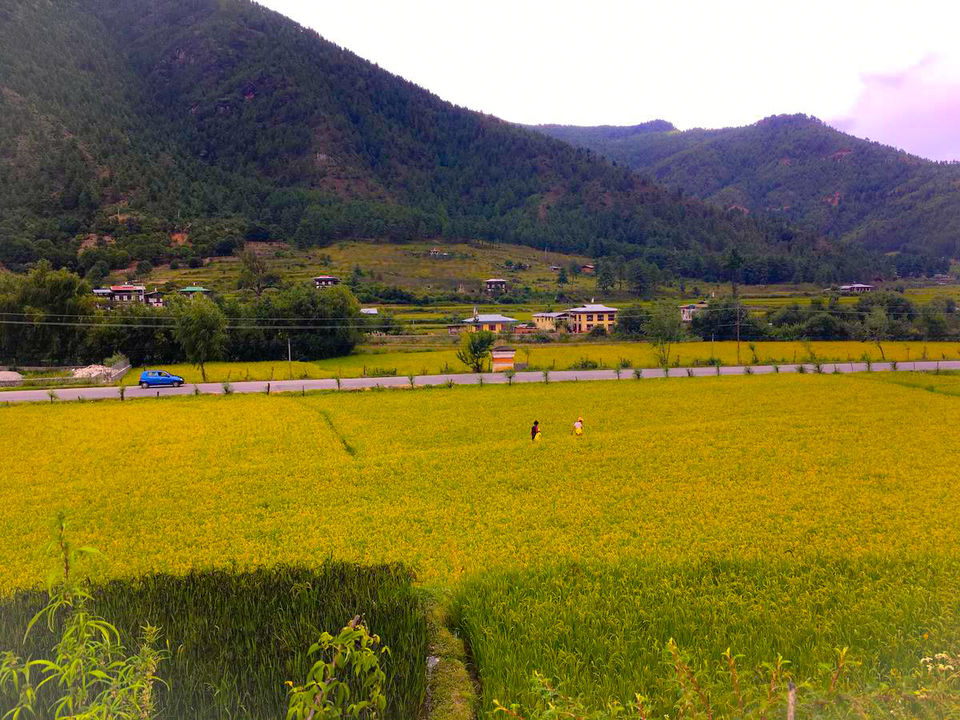 This was my first time in Bhutan and I already felt at home, I could enjoy a chai and conversations with my friends, stroll around the little village, go out to the backyard and enjoy a bonfire, huddle together and enjoy a good local peach wine and just spend endless hours playing with these adorable furry friends.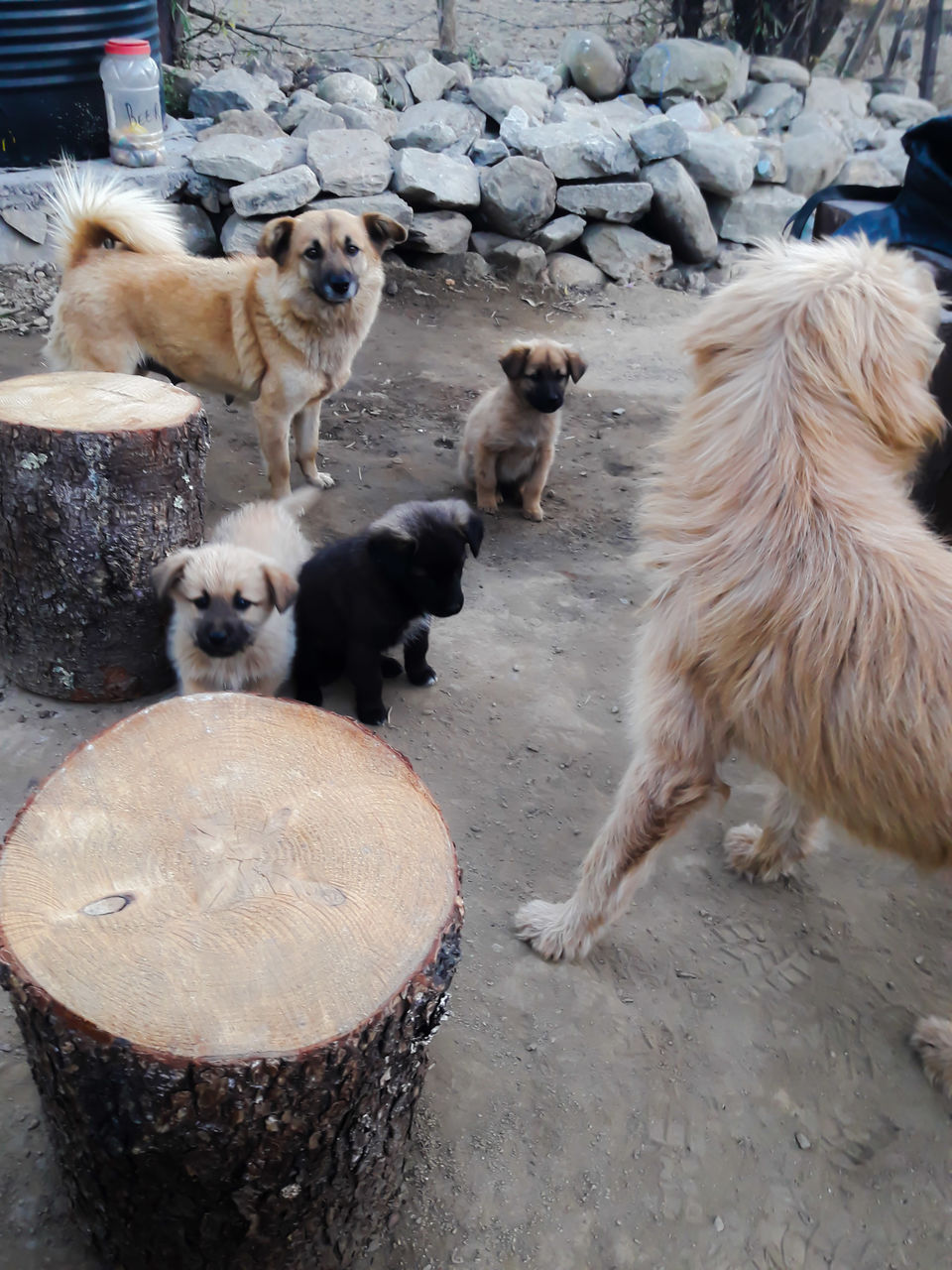 I had booked 3 rooms for our group and while there are plenty of other places in Paro, I wanted something that was slightly offbeat and homely. Also, why stay in a room when you can live in an entire house?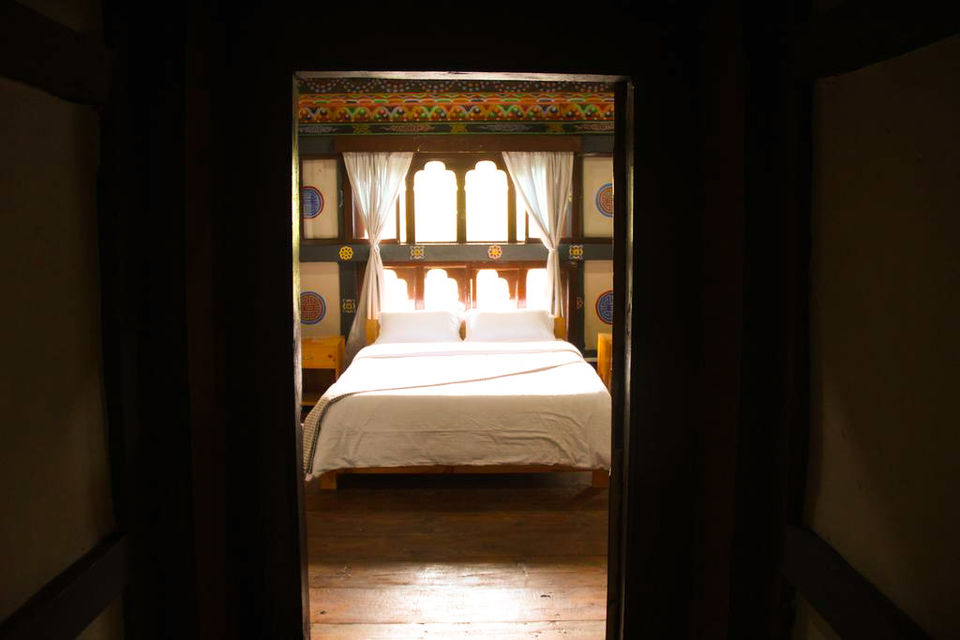 At Ama's we also got to live like locals, interact with them and try warm, delicious Bhutanese food prepared by a lovely chef, who would greet us every morning and ask us what we would like to try!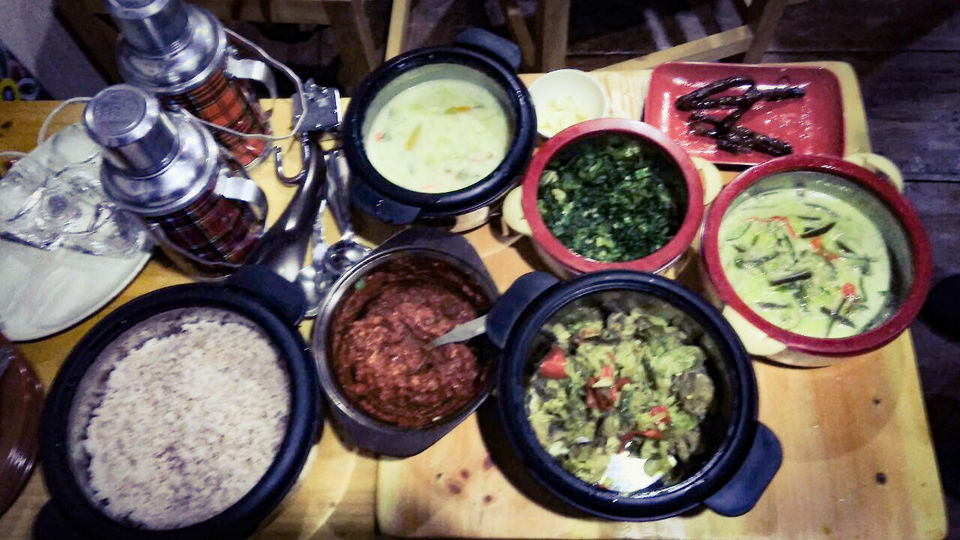 We would all huddle together every morning and look forward to the amazing homely breakfast, if it was soft eggs, toast and marmalade on one day the next day we were served delicious Parantha's and hearty soupy porridge with vegetables and meat, accompanied by hot coffee and tea.
The cost:
Family Room-Easily accommodate a family of four ₹2300-3200
Double Room with Mountain View- ₹ 1600
Economy Room- ₹1000- ₹1200
What to do here-
Guests can enjoy bonfire at night and a barbecue party can also be arranged on request.
Cycling is another great way to explore the village and can be arranged on request.
Things to see and do in Paro-
This farmstay is just a quick 10 mins ride from Paro Town and a 20-minute ride to the Tiger's Nest or Takstshang Monastery base. You can easily hire a cab on request to Tiger's Nest base. If you are a person with average fitness level then you can easily reach the nest in 3 hours. The entire climb and descend can take close to 6 hours.
There are guides and horses available for those that may require assistance but it only goes halfway to the top. There is a cafe midway that serves authentic Bhutanese meal and hot drinks for INR 450 per person.
Cost for renting a horse-INR 600
Walking stick on rent-INR 50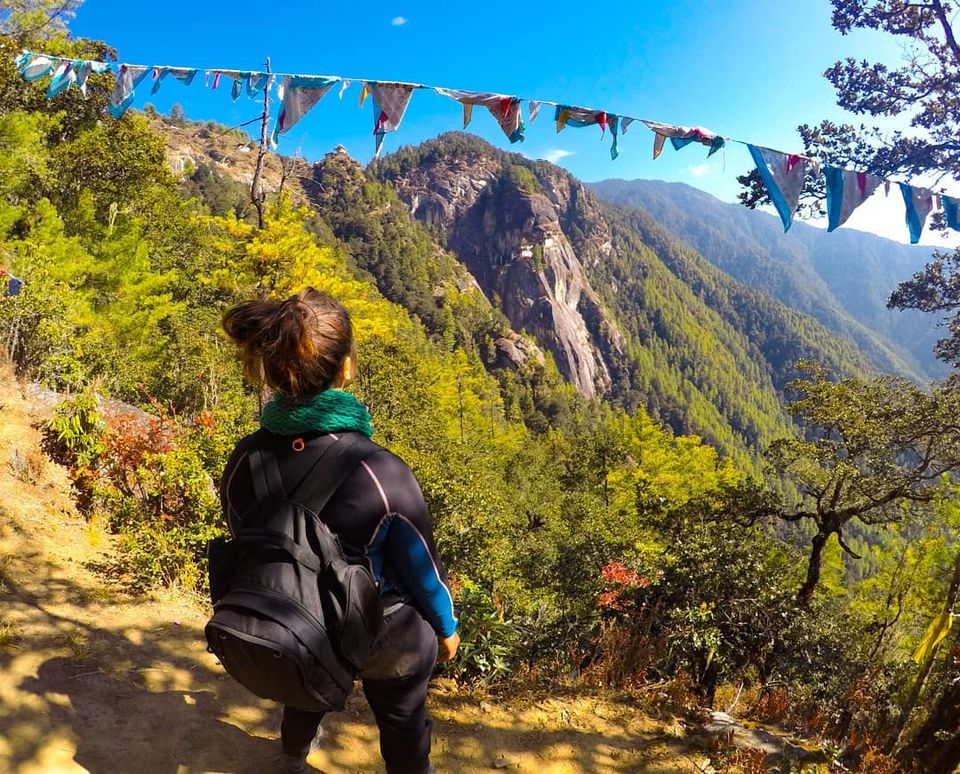 Another great option for a day trip is Chelela Pass which is around 40 km from the homestay and is at an elevation of 13000 ft. The is one of the highest motorable pass in Bhutan and also one of the most stunning ones because of the prayers flags, the pine and rhododendron forest that trail the entire road.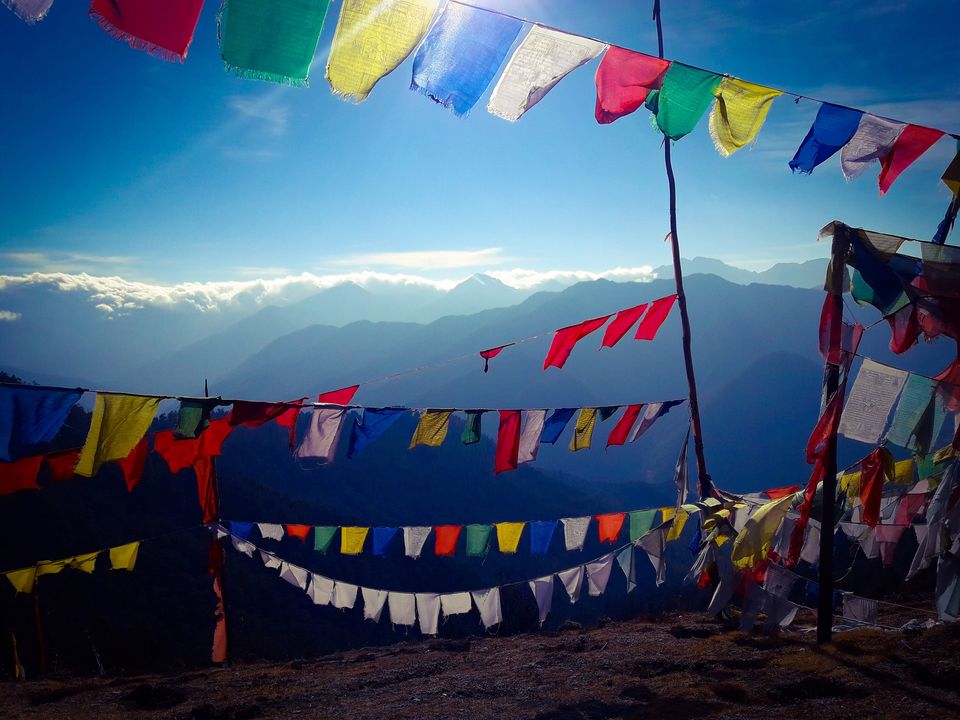 Just a few hundred meters from the Paro Town is the Rinpung Fortress a stunning piece of architecture that is visible from most parts of Paro. Although some of the areas around the fortress is out of public reach, visitors can still marvel at the artefacts inside the monastery.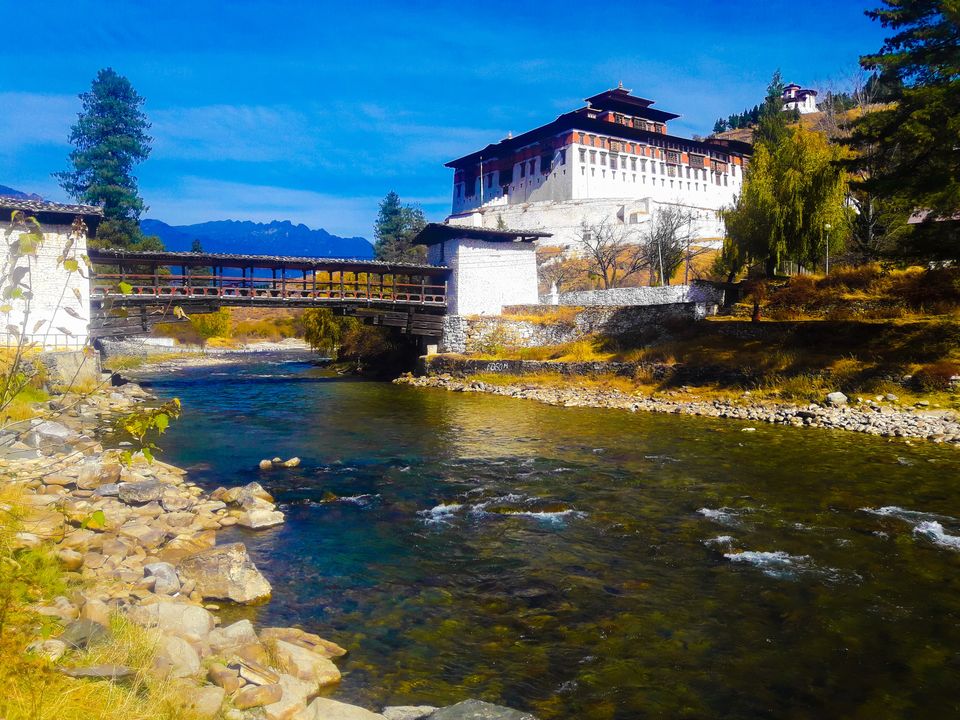 Best time to go:
October to December is an ideal time to visit Paro because the weather is quite favorable and a great time to enjoy the clear views of the Himalayas. It gets warm during the day and a bit cold in the evening. If you want to experience snow Late January to March is a great time to witness this cosy town get engulfed in a blanket of snow.
How to get here
Paro International Airport is 13 kms from the Farmstay and there are lots of cabs available outside the Airport.
By Road: Phuentsholing to Ama's Farmstay is around 164 kms and there are local buses as well cabs available. A big car like Innova usually cost around INR 3000 one way with a few sightseeing stops included. One can gets buses as well as shared cabs from the Haragach Auto Stand for INR 650 per head to Paro Town.
Love staying with locals and embracing new cultures? Know of a hotel, homestay or resort that made you fall in love with the place? Write about it on Tripoto and help the traveler community discover something new!