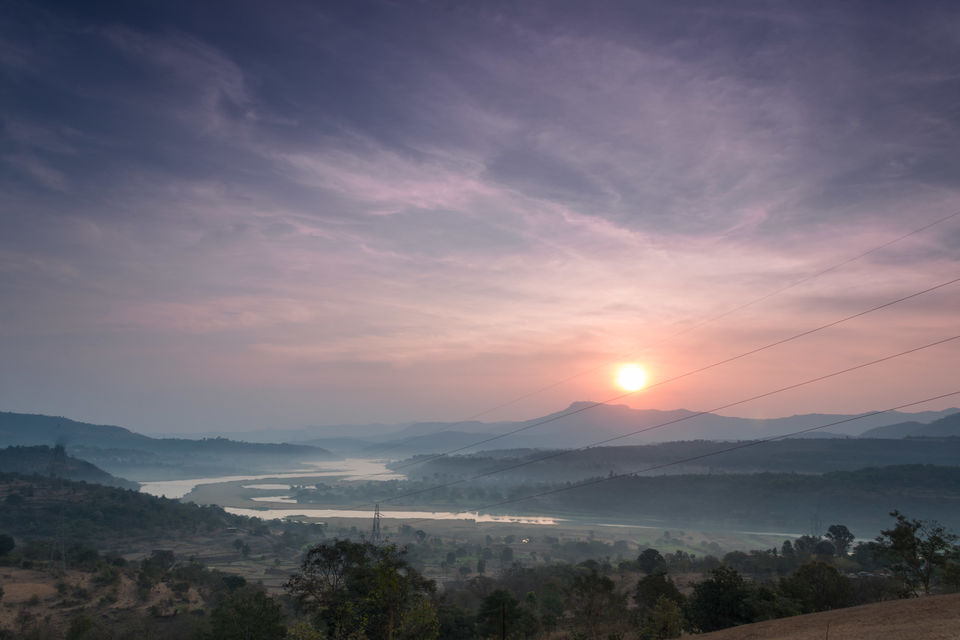 I'll start off by saying Thank You to everyone who's followed me & encouraged me to travel more & write more! Tripoto is one of the best things that happened to me!
Hello, I am Ajinkya Dixit & I create travel videos for my Youtube channel called AJINXed Artist. In this process I write my travel blogs here on Tripoto & Wordpress as well.
I would request all to go through my Youtube channel & Please click the Subscribe button so you don't miss my next upload. I have an extensive video on the Nilkantheshwar temple below, do check it out.
The road trip begins at 5:30 am on Monday. The plan is to go there & setup the camera for a Sunrise time-lapse. I do this a lot! I have been there before to know that the fog rolls in the valley covering up the entire river below & that is a spectacle to watch. The problem is it happens only in winter & although I had plans to do this in winter i.e. November or December, I couldn't.
I have been coming to Nilkantheshwar temple for more than 10 years now & its a new experience every single time. This place is not well known or rather its not very trending. The road is probably the main reason. There is no road left here. The route is pretty straight forward & well marked. MTDC has installed road signs all the way.
I reach there a bit late & its late with no fog like I had expected. The sunrise is epic as always. I didn't setup my camera for a timelapse, instead I tried the Rangers ND filters I had bought recently. BTW all of this is in the video.
Here are some shots from the morning. I am also on Instagram so follow me there as well!
After trying out the filters I go towards the mountain. I park my bike at the parking & then start the hike. Half hour to reach the first entrance of the temple. The hike is very easy with a couple of N bends. I encourage you to go here because the view is Epic from the top of the mountain.
The temple is also worth a visit. The complex is full of statues depicting different mythological stories. It reminds me of a Indian version of Madame Tussauds Museum. Tell me what you think of it. After the temple visit I go back to the edge to show the view of the dams.
I think that's about it. I reach home around 12:30 pm. It is a good hike & a great place to explore. I haven't gone anywhere out for all January & it was very painful. I am glad I have finally been here after 2016.
I hope you liked the video & this small blog on it. Until next post.
AjinkyaD.
Frequent Searches Leading To This Page:-
weekend getaways near pune, weekend getaways from pune, 2 days trip near pune, pune getaways weekend destinations near pune, weekend trips from pune, pune nearest tourist places, 5 star hotel in pune