Believing in the UNSEEN can be realized after A Paragliding experience...Living like a Bird – A tornado of feelings and experiences… :)
I always wanted to have this kind of experience once in a life time, Finally, here it is…Andiamo (Let's go)... ;)
I did the paragliding at Bir Billing in Himachal Pradesh, this place is very famous of meditations, ecotourism and spiritual studies.
About Bir:
Bir is a modesty village, where lot of Tibetans migrated. They were farmers, though they didn't own fancy things and lived in flimsy houses made of reeds, Food grew bountifully in their gardens, clean water ran in the steams. their homes seems luxurious, because humbleness in their smile and heart. weather, obviously, it was freezing,
Paragliding at Bir Billing is phenomenal and pinnacle experience. This place is around 530 kms away from capital of India. Actually, Bir and Billing are two different place one at 1350 meters and the later 2430 meters from sea level. Interestingly this place is 2nd best for paragliding in the world and best in India. Last year they conducted world champion ship for paragliding with more than 100 countries, So, you can imagine how much famous and incredible this place is.. You will take off from 2430 meters height and landing at 1310 kms from sea level from Billing to Bir in 15 to 30 mins time of flight.
Where to stay: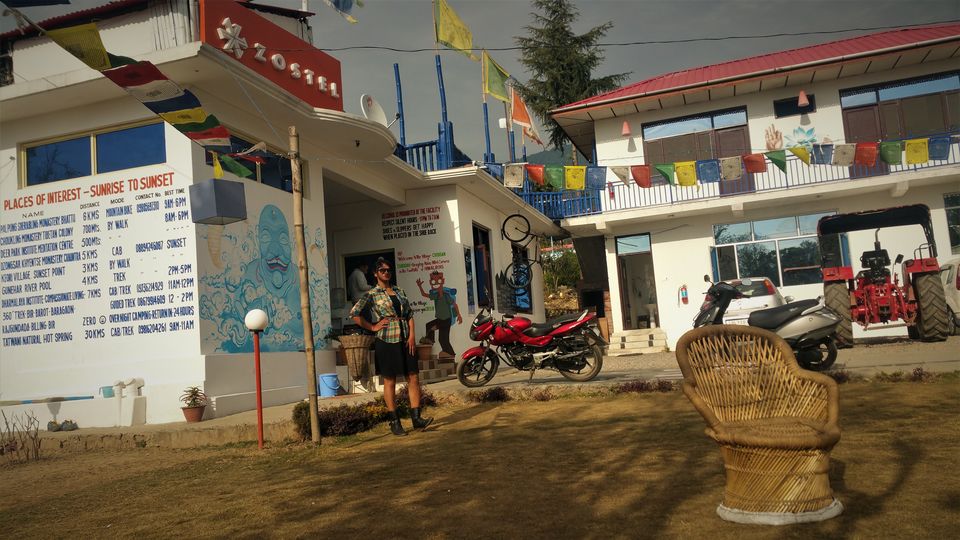 Zostel: I have no words to say about Zostel. I haven't heard Zostel before, it was such a beautiful and homely place for travelers to stay. When I am coming back, felt like coming from my home. i thought of staying there. the blanket they provided were so warm in winter, have slept well 1st time after 6 days.
Link to check cost and availability of Zostel at Bir.
http://booking.zostel.com/booking/book-rooms-zostelbir
Paragliding: Splendid moments of freedom with enlightenment, boundless feelings, unexpected and never felt experience. Living like a bird, what a wonderful word can be seen. The experience could be something far surprising and beyond any adventure I ever encountered in life till now. Falling from Sky/The blue heaven, thru paragliding, what thought would come into your mind at first? Can I do this? How it will be? Little scaring and concern and many questions flash into you. But, without any doubt I could say it's an unbelievable and fantastic experience that never felt and seen.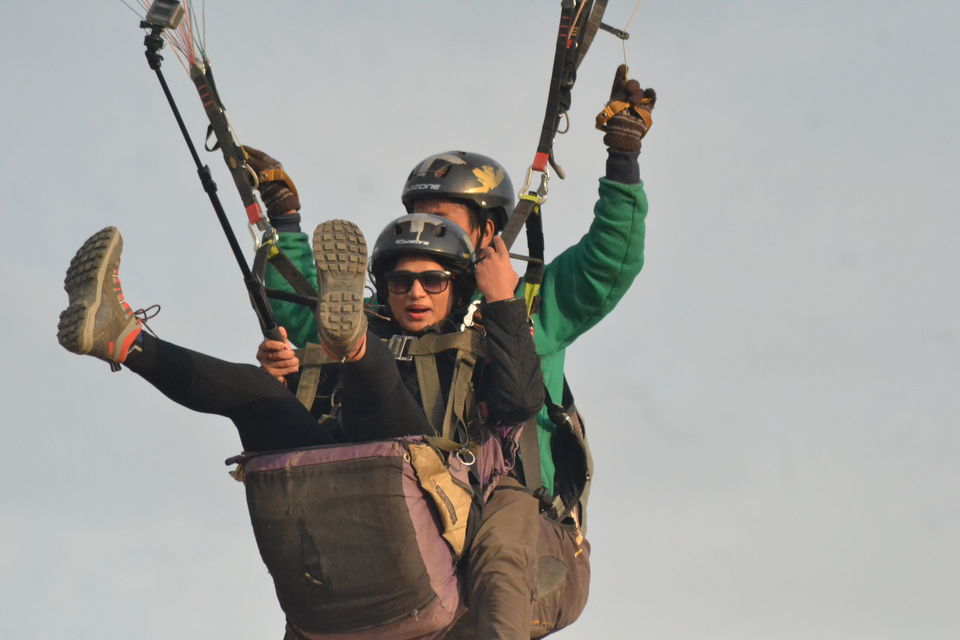 In the moment of the adventure, A canopy; A large fabric wing made with many interconnected will be attached to you, with help of a pilot (skilled para glider) along with you the entire time. Every aspect of moving with wind, speed, slowing down and landing is well organized by the pilot, and you need to sign an agreement with the organizer as a formal procedure. You will take off from a hill or mountain and prearranged with great precautions and you will reach ground about in 30 min.
Let's buckle up guys. The first moment when you fall the from the mountain, you may feel little frightened, but that will turn into a spectacular by enormous feelings of mysterious, crazy and unknown in the next instant. I felt tiny with respect to the glider when I look at myself, But, the beneath things which are very small, when you watch you from up. The view of earth and each moment when you are close to ground some crazy things will bump into head. Falling/gliding towards ground with no boundaries at your eye sight tremble your entire body like adrenaline pumping all over your nerves, excitement filled with a little anxiety. You will feel empty, crazy, unbelievable. At one instant you feel like a bird, passing through atmosphere, the sensation, the thrilling, the crushing and the overwhelming awesome moments are never forgotten through the flight. Also, there will be some beautiful places can be visited, the list you see in the pic below.
Near by places to visit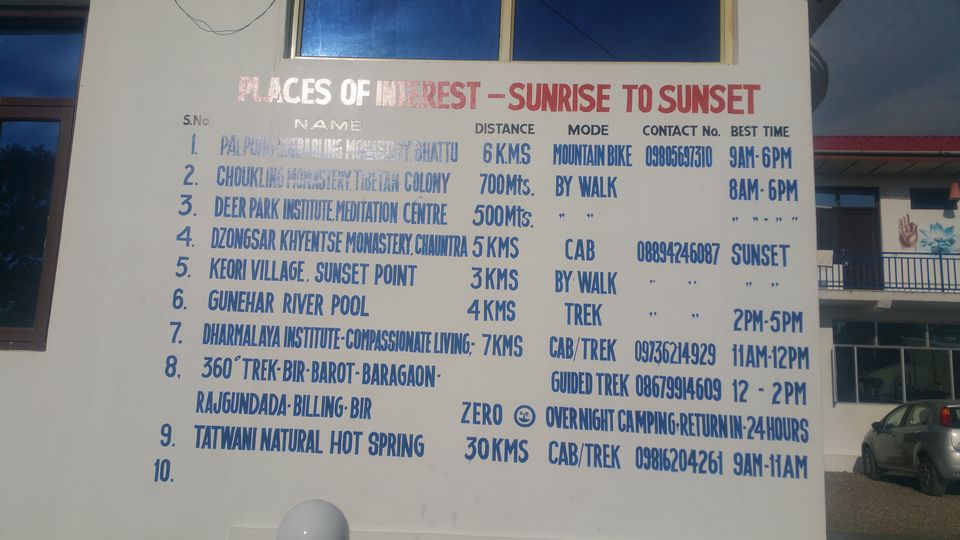 The speed and force make you feel the power gravity at some instant and many other crazy things in my mind, I can't explain all of them, you just have feel them and that's the best way to enjoy it. The blowing wind sparkles make you shade a few tears on the way and I think those are the tears of glooming joy of the entire ride. Once, you put your feet on the ground, the vibrations you felt, the time you spent in the air and the crazy experience will haunt you for sure, and forces/tells you or asks you when are you going to do it again? Some crazy, beautiful and thrilling experiences can't be described or written down. How much I narrate it will be less of them anyway.
Points to check before you plan:
Paragliding is a weather dependent activity so if you are planing to do paragliding, make sure you check about the weather condition prior to your arrival there.
Paragliding is an extreme adventure and so you must not try to opt for the cheapest option. The decent price there is between INR 1800 to 2000 per person and 500 is for GoPro footage.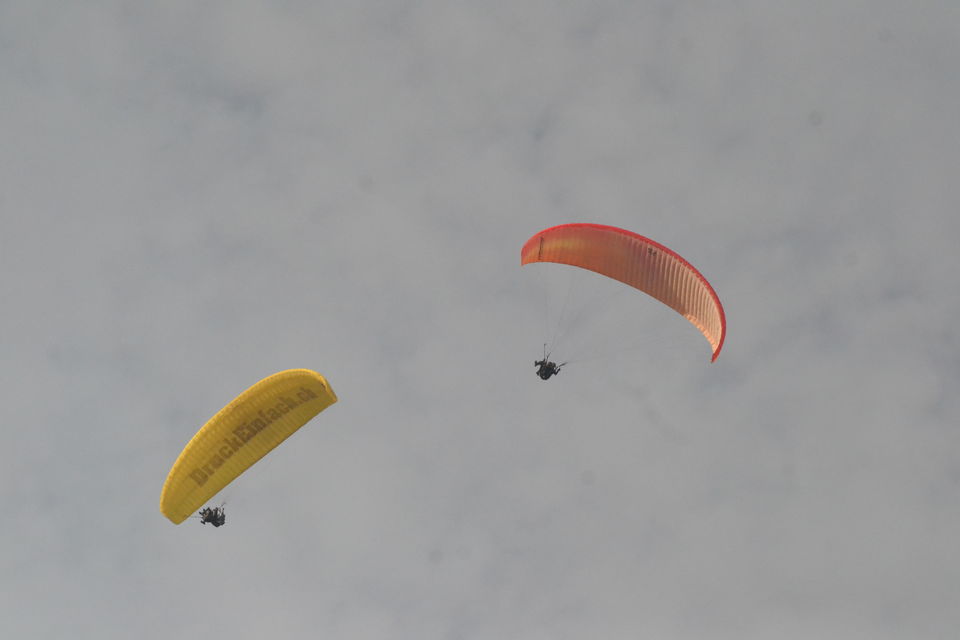 Actions speak louder than words, aren't they friends?
Guys do this kind of adventure once in a life time, live in that moment of never lived, felt or seen. You will be at your highest peak of crazy and wonderful experience.
I hope everyone in the new year will be more happy and be blessed to all their dreams come true... Enjoy until then and see you soon.... :) :) :)