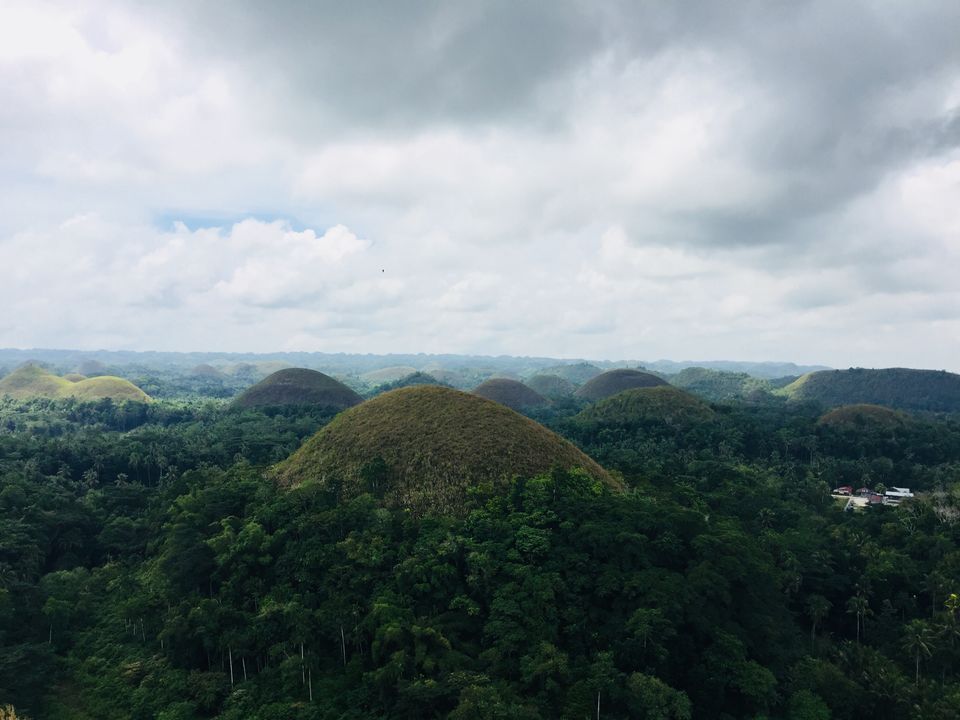 On the 16th of September 2018, I started my journey as a backpacker to the Philippines. I had a lot of expectations from this beautiful island country. I am glad that the reality turned out to be better than what I had imagined.
On the 17th afternoon, we reached Cebu City after taking a flight from Bengaluru which lasted for around 11 hours, transiting through Singapore. We had booked Scoot flights, since we got very cheap tickets. 18k return.
We checked into our property NS Hotel Suites, which was around an hour from the airport (Cab - 500 pesos) and in the evening, we just roamed around in the city around the Ayala Business Mall. Nest day, we had BOHOL in mind.
I had already made friends with Jhoel, who I met on Facebook a month earlier and thus we had decided that we would take a one day trip from Cebu to Bohol.
On the 18th morning, we took a fastcraft (SuperCat) at 5.50 AM from Pier 1 Cebu City to the Tagbilaran Port, where Jhoel was waiting for us in his Toyota Corolla Altis. He works as a guide in Bohol, but he treated us as more than friends. Thanks a ton, Jhoel!
Our first destination was the Chocolate Hills, which is a collection of 1776 hills covered over an area of 50 sq. kms. It was around a 45 minutes drive from the Tagbilaran city. We were surprised to see the hills covered with the Cogon grass which turned brown owing to the sun rays falling on them.
Next, we visited the Tarsier Sanctuary where we got to see the smallest and the cutest monkey of all times, the Tarsier. We spotted around 7 tarsiers, as the other ones hide themselves deep in the forest during the day (they are nocturnal). Tarsiers are very much territorial and are always found in their usual place. If you try to remove them, they become suicidal. They are taken care of by the employees of the sanctuary and you are not allowed to touch them or disturb them in any way.
We moved on towards the Man-Made Forest after that, where we saw thousands of trees planted by the boy-scouts of Bohol. These Mahogany (Mulabi) trees are at least 35 years old and are very expensive which are used for making furniture.
We were so hungry by 1PM and then we moved towards the Loboc Rover Cruise, where we had our lunch on the go, taking a glance of the beautiful Loboc river. The lunch was wholesome, where they had live music and a buffet. The duration was around 1.5 hours.
The next destination was Baclayon Church; however, we were caught up in the heavy rain. We had to cancel our two next destinations which were Blood Compact and Alona Beach. Being very exhausted by 4 PM, we spent the last hour having a couple of beers, in the Panglao Island near the Alona Beach. We had our fastcraft reservation at 5:45 PM back to Cebu and thus our trip in Bohol came to an end. The next time, I visit Bohol, it would at least be for 3 nights for sure. Nonetheless, it was an amazing experience!!!
Have you ever travelled to Bohol? If so, please share your experiences in the comments.
Please connect with Jhoel for a wonderful trip itinerary in Bohol. He is more like a friend, than a guide:
Jhoel Darunday: https://www.facebook.com/joel.darunday.3?fref=ufi&rc=p (Facebook)
Bohol Fun Tours (Facebook): www.facebook.com/boholfuntours
Please contact him through facebook. He is very proactive and trustworthy.
Supercat Fast-craft Schedules: https://supercat.com.ph/Schedules/schedules.asp