The natural world is abound with majestic views. The beautiful sights and sceneries spell their magic through iridescent hues. The colours make any place more vibrant, and leave you with a feeling of amazement and wonder. The colourplay of water bodies is yet another phenomenon which leaves us bewildered and makes us cry with joy.
The constituents of a waterbody– salinity, density, temperature, mineral content and presence of algae and planktons, are responsible for the colour it reflects. Two water sources flowing in different regions and passing through different terrains, hence, appear to be of different colours. When these rivers meet, the channels of water take a while to mix with each other, creating a spectacle of vivid, brightly coloured flow. Here are some beautiful confluences from around the world:
1. Zanskar-Indus at Sangam Leh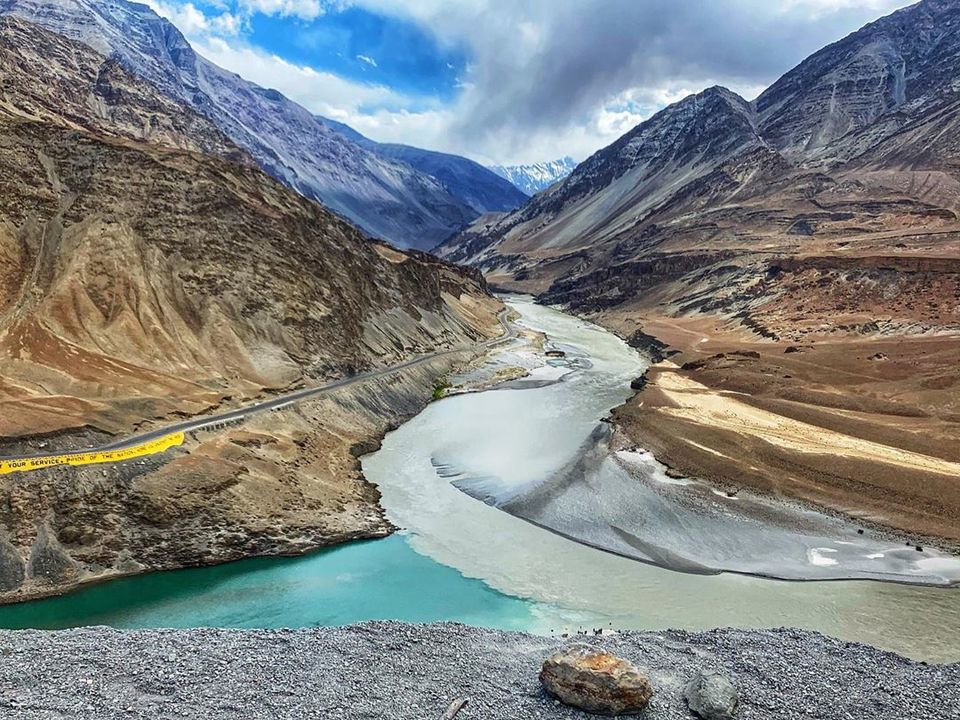 One of the most popular places in Ladakh, the Indus-Zanskar Sangam sees the silt-laden Zanskar river flowing into a clearer, turquoise-coloured Indus.
2. Beas-Parvati at Bhuntar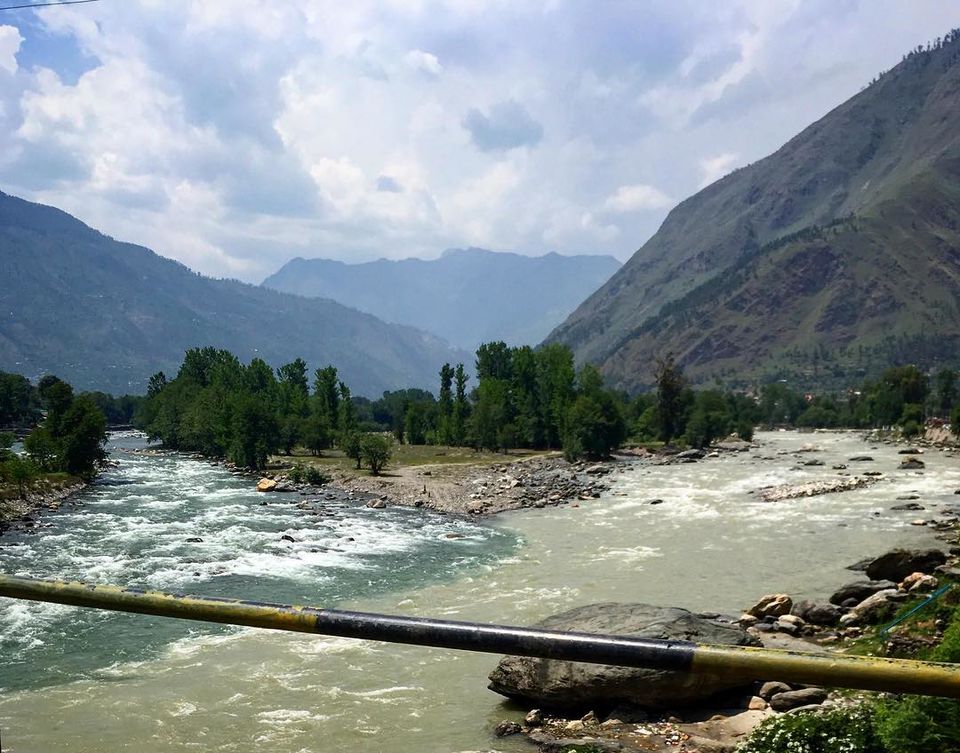 Parvati river flowing from Parvati valley meets Beas flowing from Manali at Bhuntar. The two rivers can be identified distinctly. While Beas appears bluish, Parvati carries grey silt (and alcohol bottles).
3. Alaknanda-Bhagirathi at Dev Prayag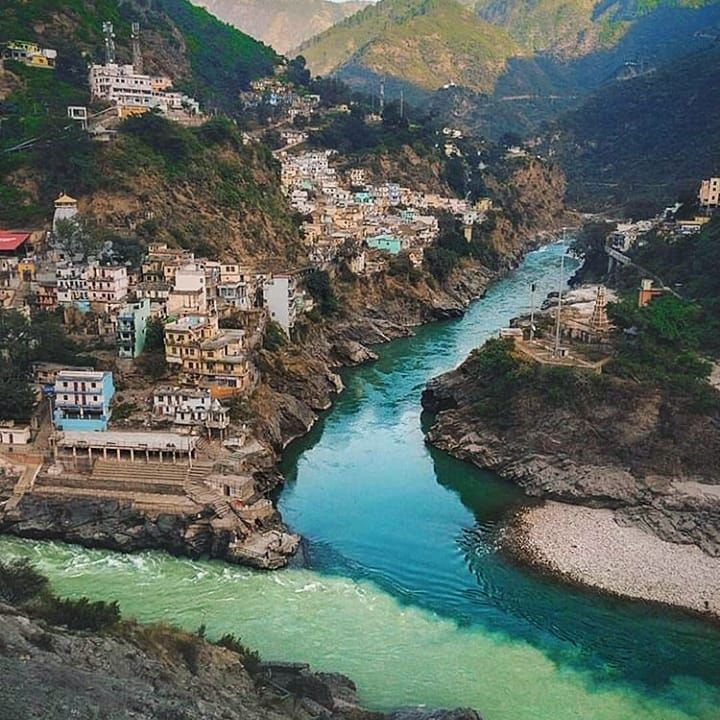 Devprayag is yet another dramatic place where you can witness two rivers, starkly different in colour meet at a religiously significant juncture, marking the formation of Holy Ganga.
4. Atlantic-Pacific Ocean at Gulf of Alaska
Gulf of Alaska is not an easy destination to get to. However, if you do reach here, you can see how the Pacific and Atlantic Ocean avoid meeting each other.
5. Glass Window Bridge, Eleuthera – Bahamas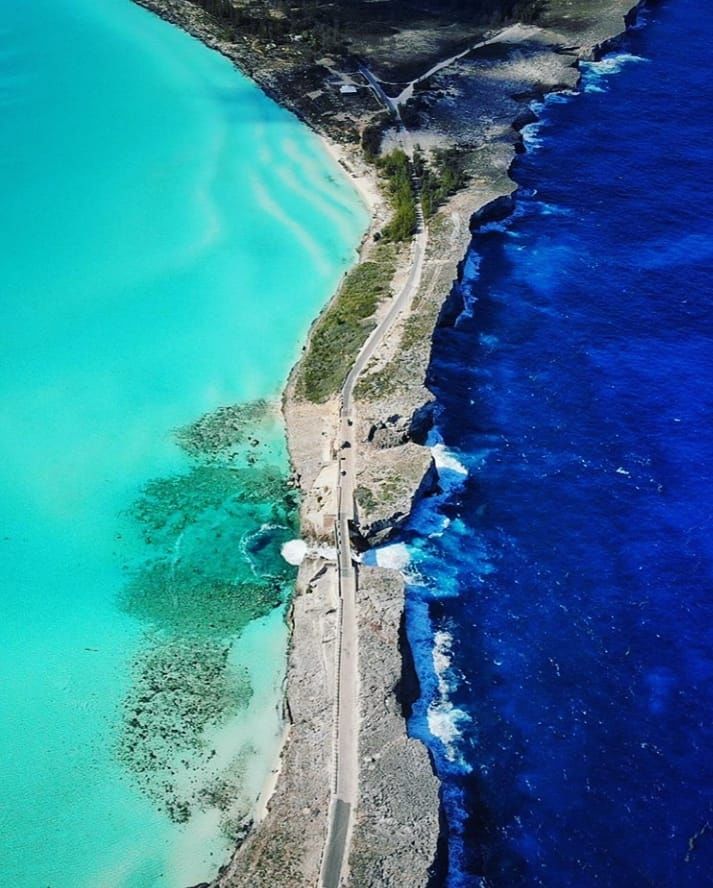 The Glass Window Bridge in the Bahamas provides a schizophrenic view of the sea where the left and the right view have different colours from the nature palette.
6. Cape Reinga, Aupouri – New Zealand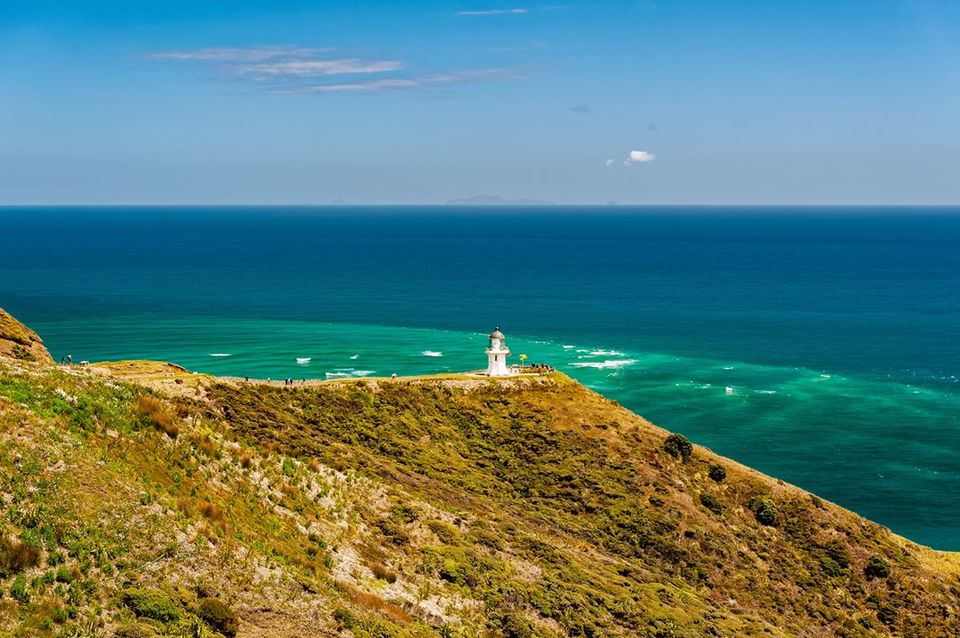 A picture-perfect lighthouse at Cape Reinga overlooks the confluence of the greenTasman sea and the dark blue Pacific Ocean. This location is soon to make its way to the UNESCO World Heritage site.
7. Jialing and Yangtze Rivers in Chongqing
Chongqing, a futuristic city in China, looks more outlandish surrounded by two large rivers of different colours. While Jialing has clear water, Yangtze carries yellow mud from the plains of China.
8. Rhone and Arve Rivers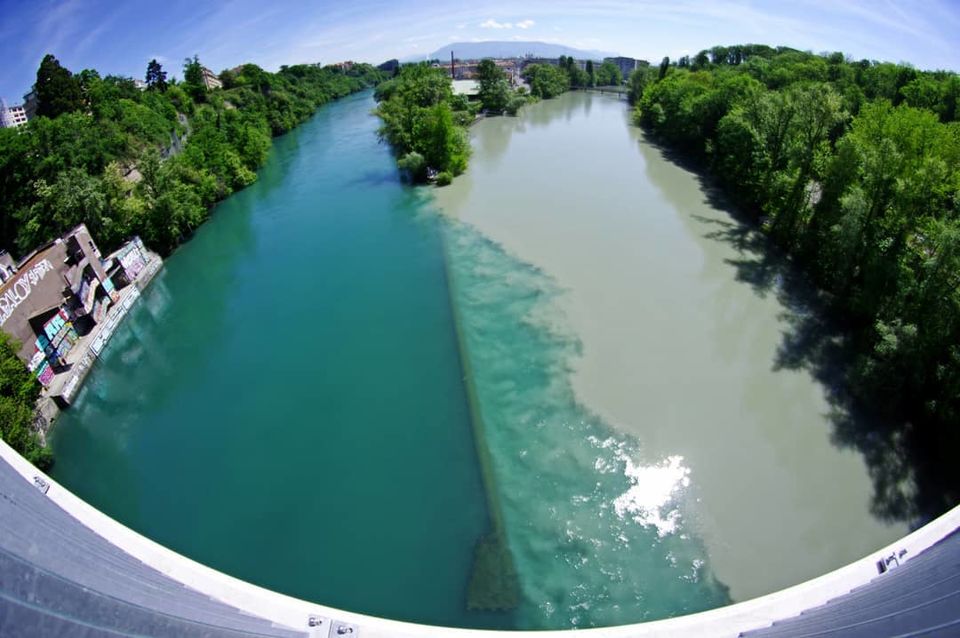 Rhone and Arve rivers meet at Geneva. Rhone river just exits its source Lake Lehman, while Arve flows through a longer distance carrying a lot of gravel and silt.
9. Ilz, Inn and Danube River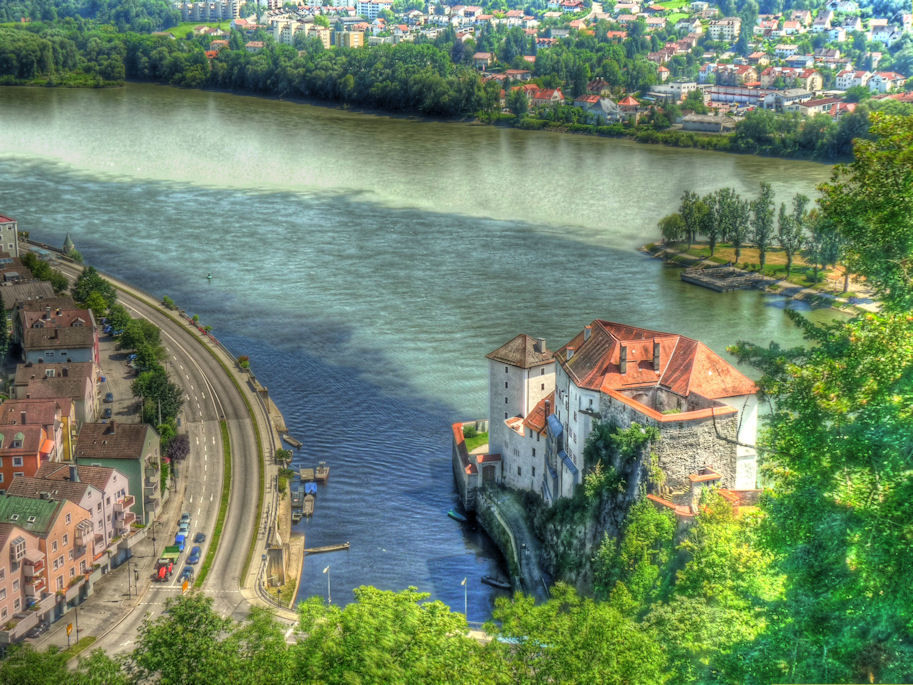 Three rivers and three different colours. Passau in Germany sees one of the most spectacular confluences in the world when the rivers Ilz, Danube and Inn meet.
10. Green River Colorado River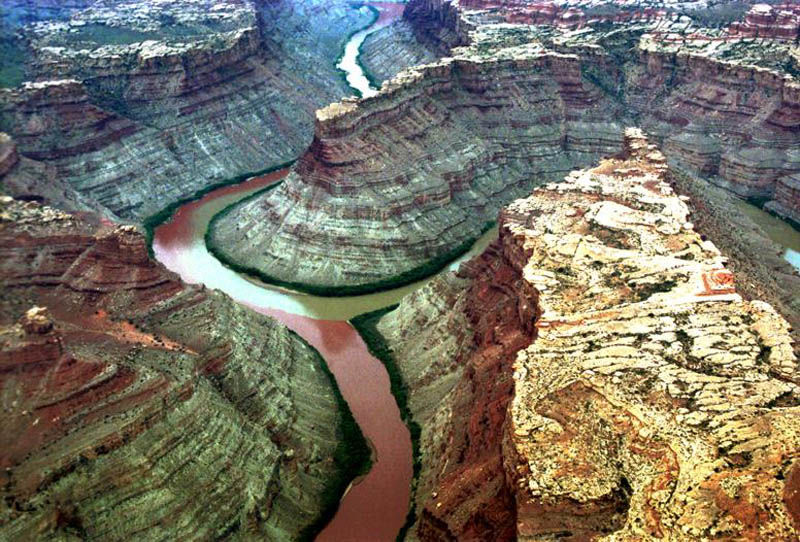 Green river finds its name because of its colour. The Colorado river, on the other hand has a very unusual colour for a river, carrying reddish silt.
Have you seen nature's colourplay somewhere else? Tell us in the comments below.