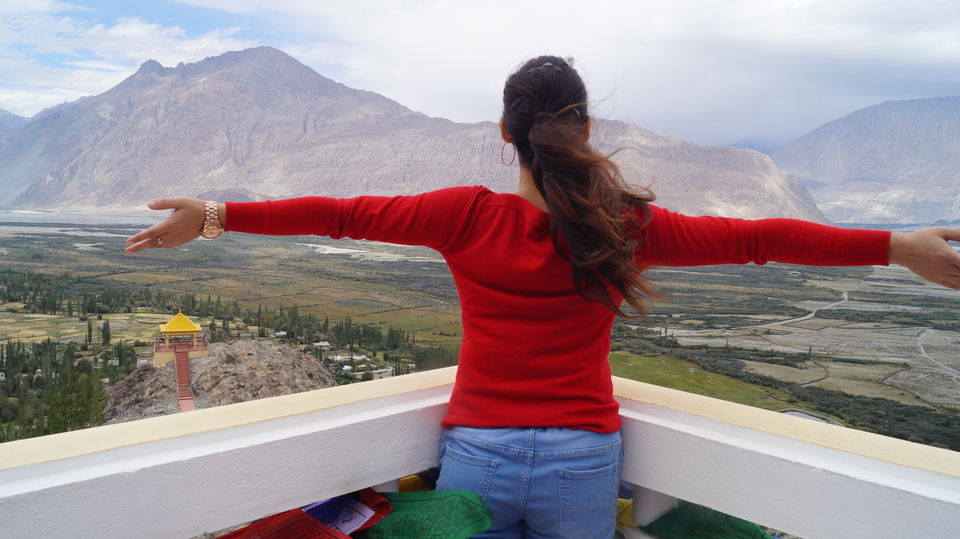 Well no Leh trip is complete without a trip to the magnificent Pangong Lake or the 3 idiots lake as lot of us call it. Yes, Pangong lake became quite famous after the movie 3 idiots was shot here. You remember Kareena Kapoor Khan riding that yellow scooter looking for Rancho ?...yes this is where that scene was shot.
So we started the day 4 by checking out of our guest house and our first stop was Hunder - for the double hump camel rides. For a 30 mins ride you have to shell out Rs.350/person which I think is quite reasonable. I loved the experience of riding a camel in the desert (with Arab music playing in my head). The camels here are extremely cute and friendly !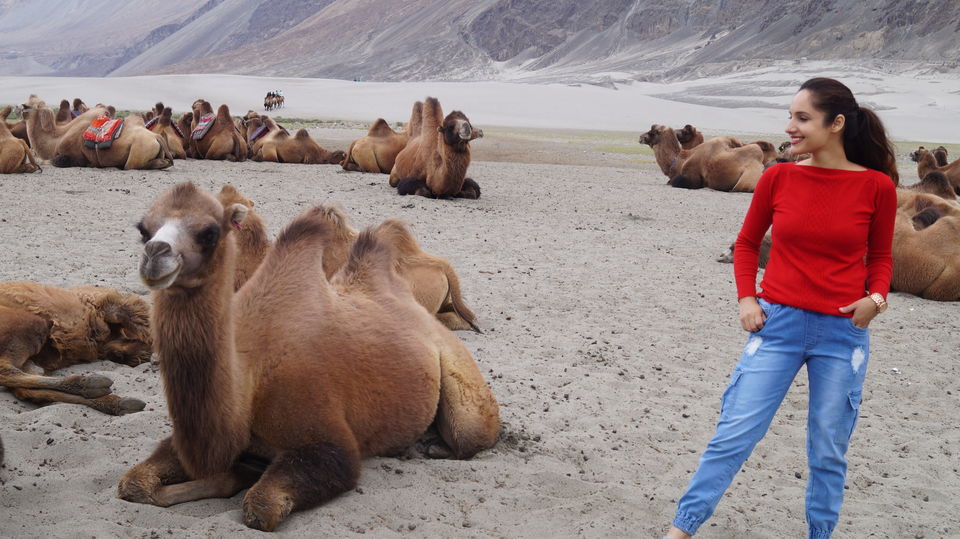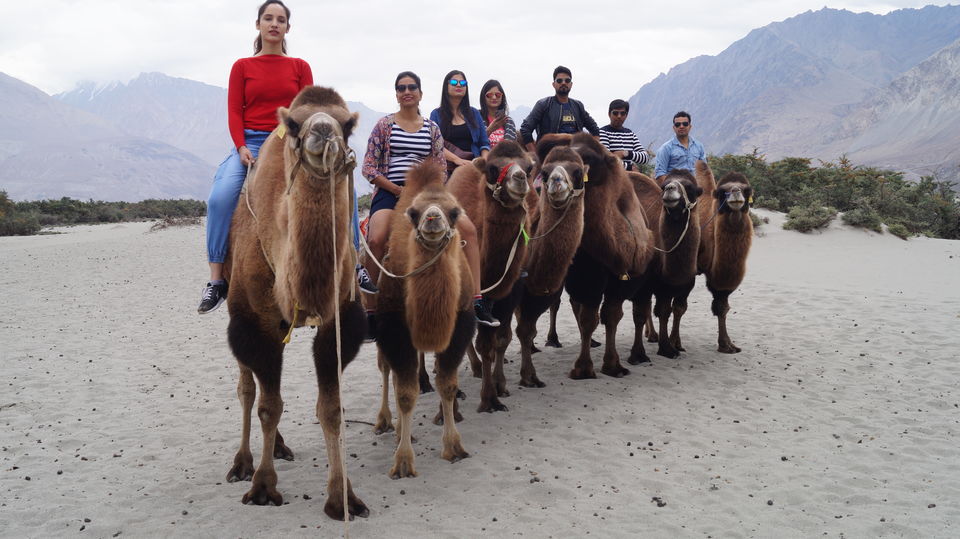 After finishing off our rides the next stop was the Diskit Monastery. It was only few minutes away from the camel ride point but the road to this monastery is so picturesque ! Diskit Monastery is one of the oldest & the largest Buddhist monastery in Nubra. The highlight of this monastery is the 32 metre statue of Maitreya Buddha near Diskit Monastery facing down the Shyok River towards Pakistan.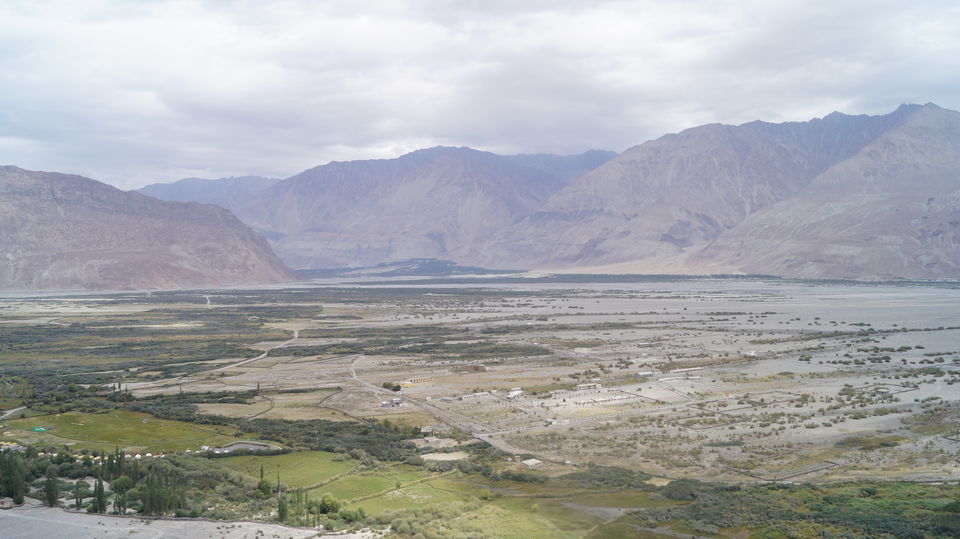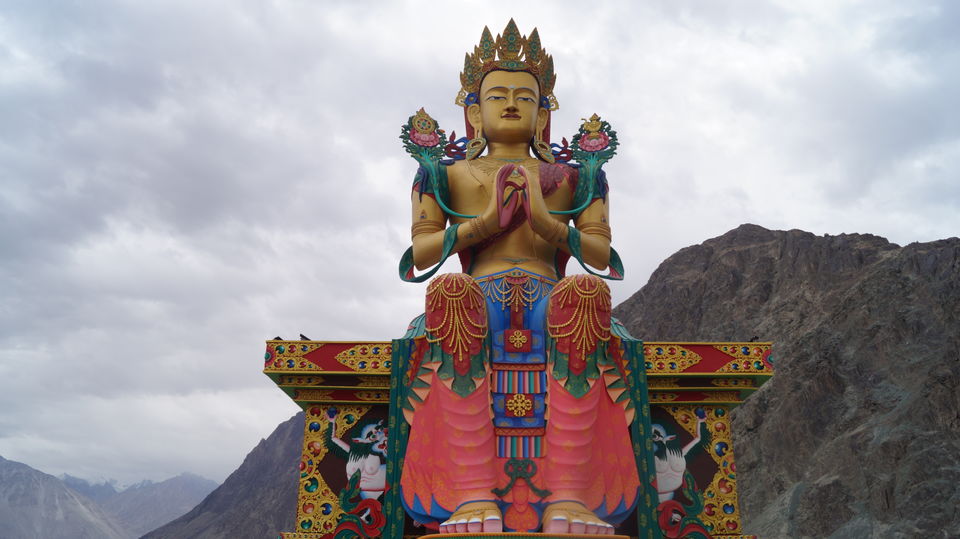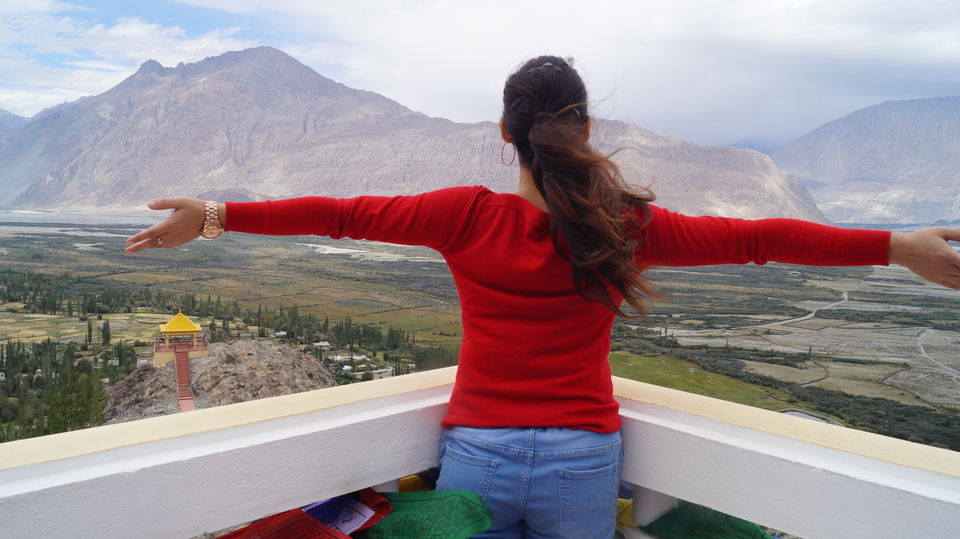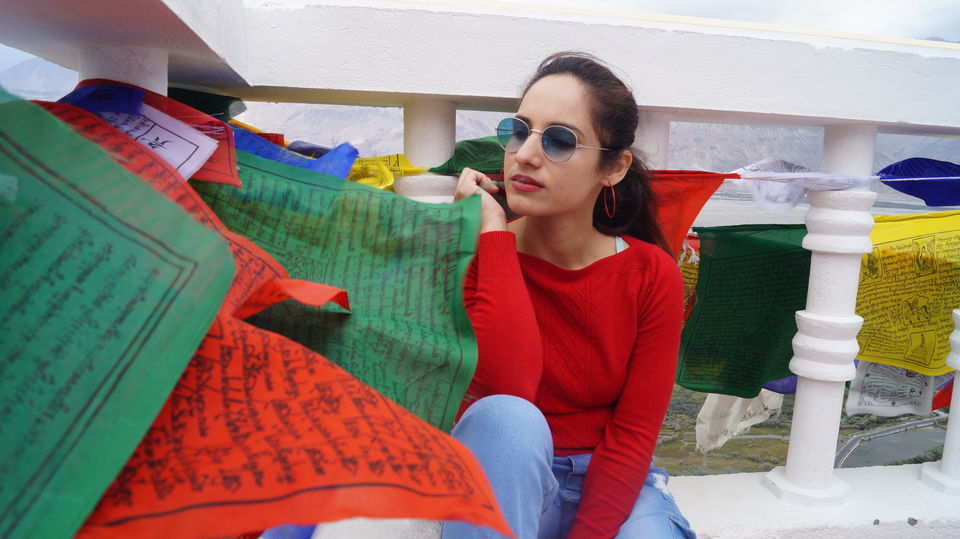 Apart from the magnificent statue this monastery offers a breathtaking view of the entire valley. One can sit here for hours listening to the prayers while looking down at that amazing view. There was some different kind of peace here. No cars honking horns, no traffic, no pollution, not many people around....just cool breeze blowing across your face and the sunshine giving you the much needed warmth...
After spending more than couple of hours here and clicking hundreds of pictures, we headed to the most exciting activity of the day: RAFTING in the Shyok river !!
Again the spot was just few minutes away. This was my first time rafting and I was super excited !! And the whole experience of rafting in that ice cold glacier water (which made me numb for few seconds I was in there) was so enthralling ! I can't really explain what it was like....words wouldn't do justice to it. Better watch the video.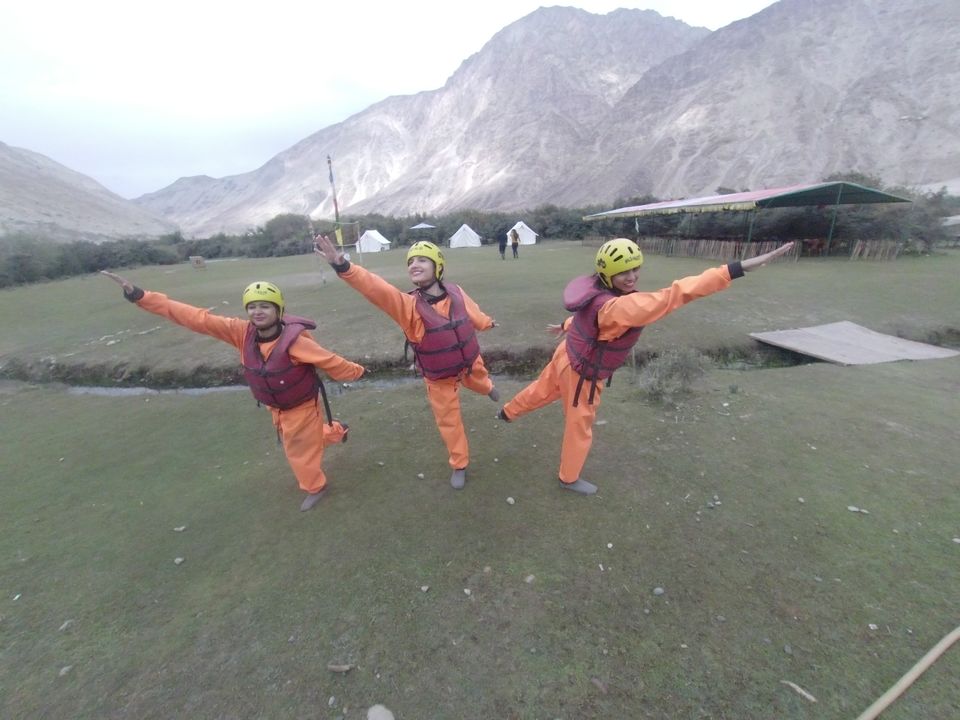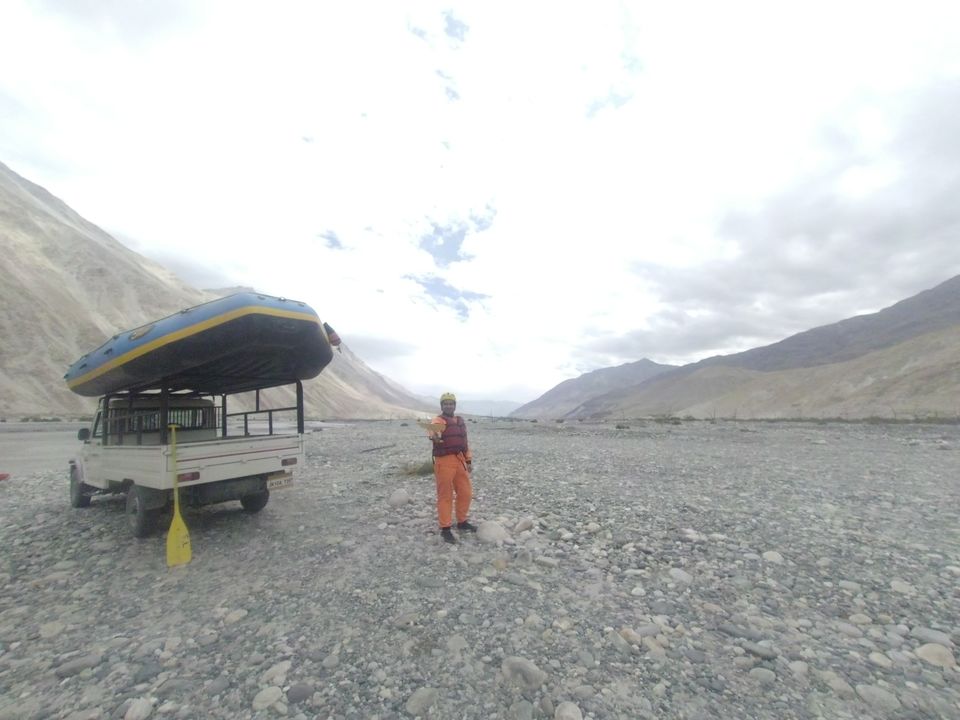 By the time we finished off the rafting and had our lunch it was already 4 pm. We were late !! For most of the bus ride afterwards we slept...except for the chai break we took. We reached Pangong at 8:30 pm which is quite late. Ideally you should reach here before sunset. The dinner is also served until only 10:00 pm after which the power supply of the entire area goes off.
So, quickly we checked into our tents, relished our dinner, charged all our phones and camera batteries and called the night off. It was a long tiring day after all.
Relive my experience by watching my vlogs: