Any adventure enthusiast will agree that finding a new adventure is as thrilling as revisiting an old one. But what if you have the opportunity to mix both? Something you've done but it still has an edge to it. Black water rafting is just that! So, if you've tried white water rafting you know that the excitement of battling rapids and rowing down a mighty river is unparalleled. However, the adrenaline of doing the same in pitch darkness is taking things a step further. And if you are one of those who chases the rush of trying something dark and fun, black water rafting is just the thing for you!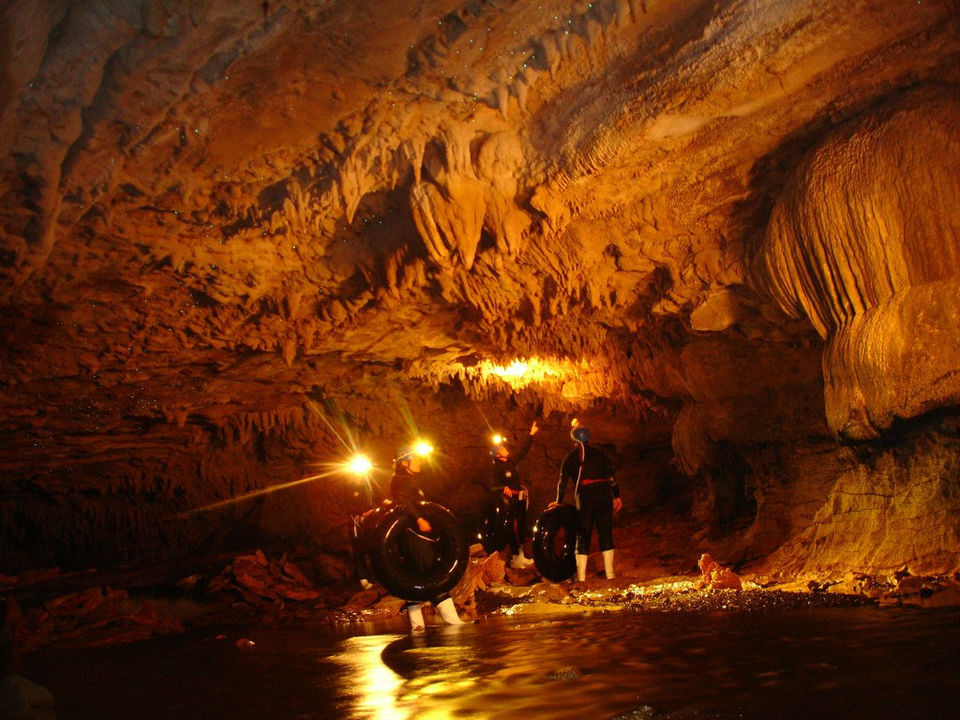 New Zealand is inarguably the best adventure destination in the world. Birthplace of bungee jumping and sky-diving, adventure activities in New Zealand are thrilling and guarantee a high unlike any other. So it comes as no surprise that this is also the only country in the world where you can experience black water rafting.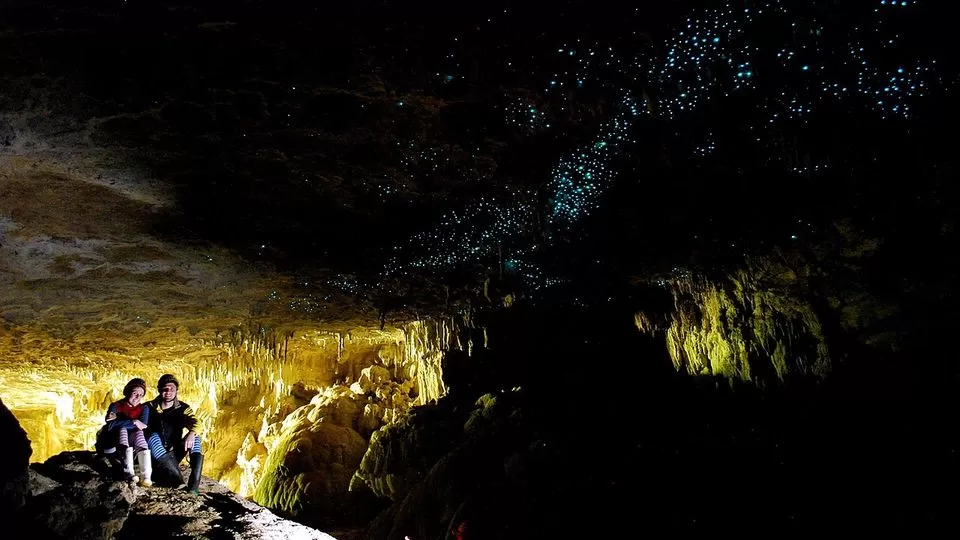 What is black water rafting?
An absolute New Zealand adventure, black water rafting is unlike any other activity you would have done. The name could cause confusion for the uninitiated. It is in the dark, there's plenty of fast-flowing water, but no rafts are required! Taking its name from the leagues of white water rafting, the cave's inky darkness replace white water with 'Black Water' underground rapids​.
The 'rafting' comes in the form of a rubber tubing ring. Getting you through the underground river's tightest twists and turns, this circular ring will be your caving best friend. Whether leaping from heights or floating lazily under the glowworm-filled ceilings, it's the indispensable caving device that our guides will get you mastering like a pro.
Here is a video you can see to get a better idea of what exactly to expect when you go black water rafting.
There are two levels of Black Water Rafting: Black Labyrinth and Black Abyss.
Black Labyrinth is the basic level and is considered by many as the original black water rafting tour. It takes you through the mysterious Raukiri Caves and gives you an opportunity to float in dark waters as glowworms light the caves up. You will also get a chance to jump into cascading underground waterfalls, reflecting the glowworms above. You need to be 12 years or above for this tour and it takes approximately three hours for the entire experience.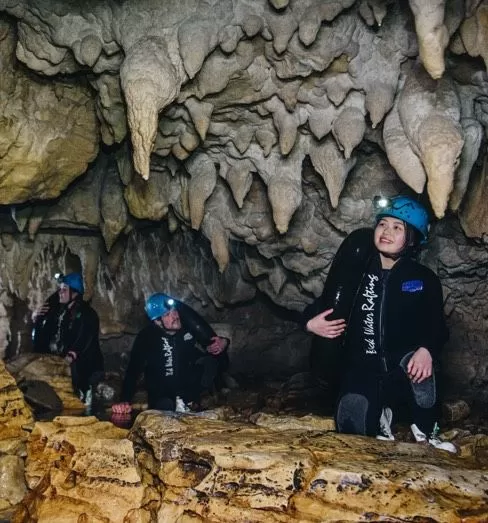 Black Abyss is the advanced level and is considered the ultimate adventure activity. During this tour you will descend into the black, seemingly bottomless depths of Ruakuri Cave, zipline through a gallery of illuminating glowworms and climb underground waterfalls on an unforgettable journey. You need to be 16 years or above for this tour and it takes approximately five hours for the entire experience.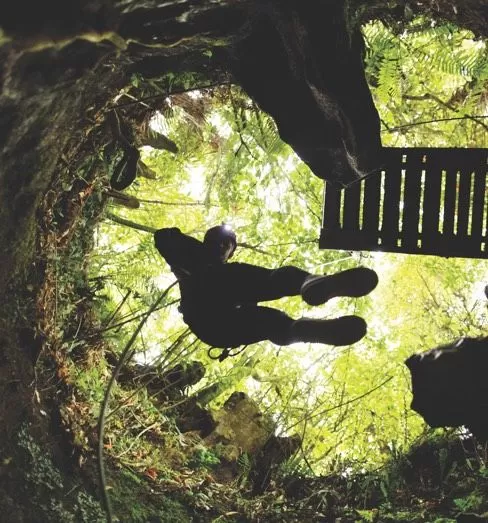 Skill and gear
No particular set of skills are required. Only carry your determination and desire to experience adventure unlike ever before and you are ready for black water rafting. However, there are different levels. Basic level for the uninitiated and an advanced level for those seeking extra adrenaline thrills and maximum underground exploration. There is an age restriction; you need to be 12 above for basic level and 16 or above for advanced level. All gear is provided by the organisers.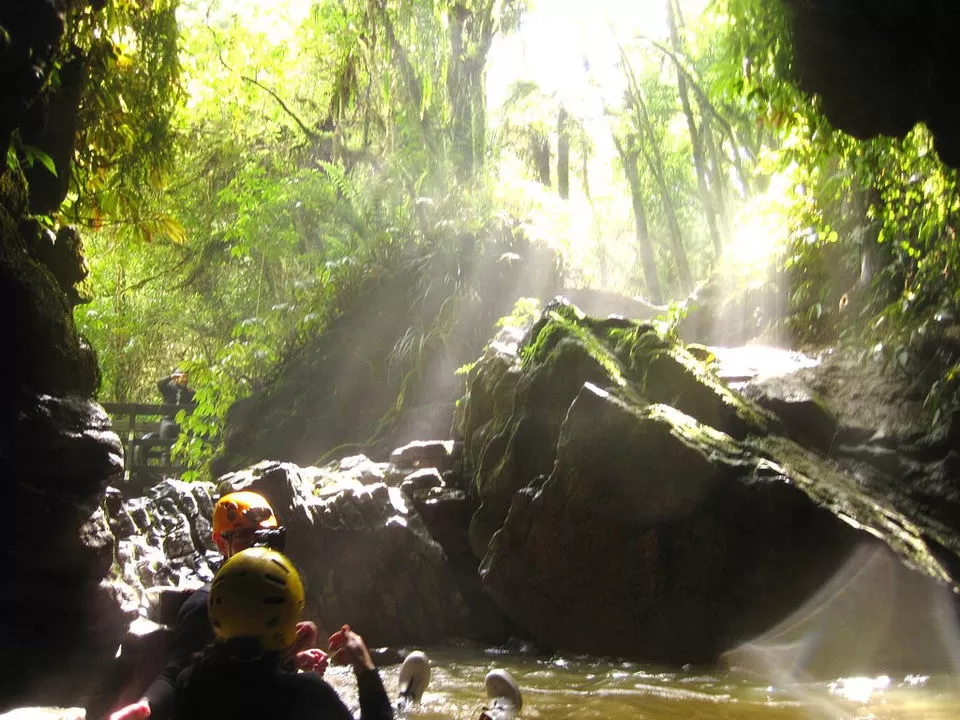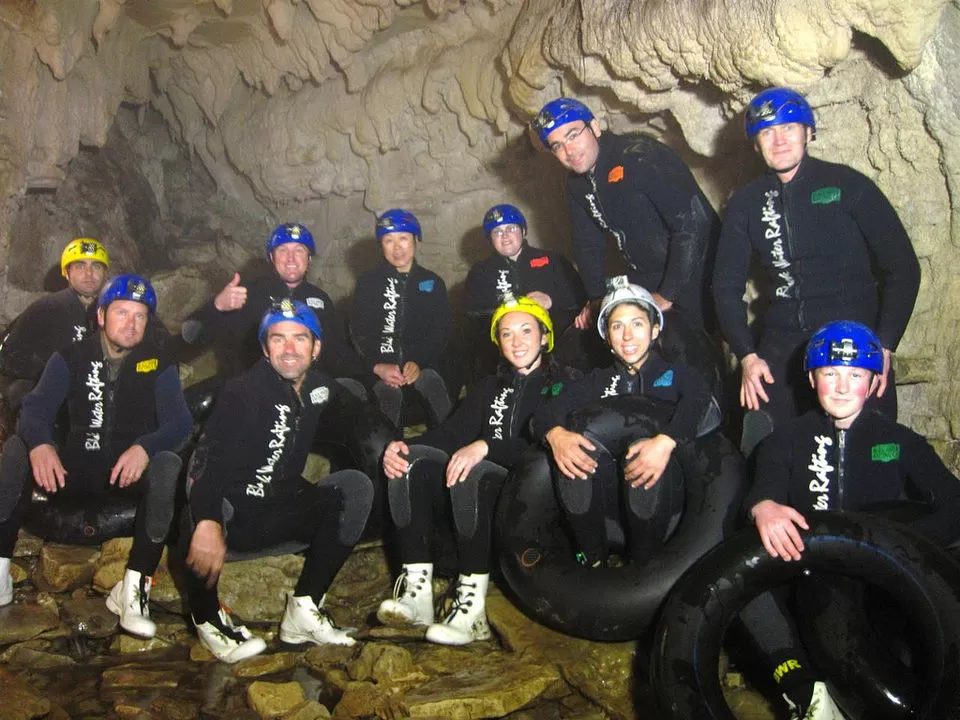 Best season
The best time is between November and April. The activity is available through out the year, however the water gets really cold during winter months. So, if you are okay with ice-cold water, go any time of the year!
Cost
The cost is per person basis and ranges from ₹6,700 to ₹12,000 per person. The cost includes all gear, travel from a pick-up point to the rafting site, the entire experience and some refreshments post the activity.
Organisers
The Legendary Black Water Rafting Co.
The Legendary Black Water Rafting Co. is the oldest organiser of black water rafting in New Zealand. They have been in the business for over two decades. You can book a tour online and know more here.
Cave World Waitomo
Cave world has been offering black water rafting tours since 2002. They take group tours and also arrange for individual tours. They also offer trips to glow-worm caves along with black water rafting. You can book a tour online and know more about them here.
Best site in New Zealand for black water rafting
Waitomo Glowworm Caves (Raukiri Caves)
These are a natural phenomena unique to New Zealand. It is world-renowned and attracts both local and international tourists. Thousands of glowworms, ​​​​​​​​​​​​​Arachnocampa luminosa, light up the dark caves and you get to meander through their natural habitat and watch them shine bright. The boat ride takes you right in the depth of these caves and you get to experience the serene ambience and be fascinated and intrigued by tiny glowworms that light your way.​​​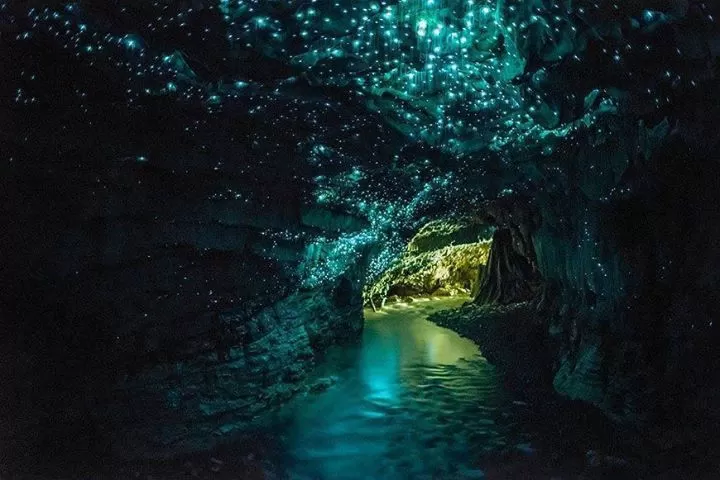 Have you ever indulged in black water rafting? Write about your own experience and inspire travellers on Tripoto to give this incredible activity a chance.
Frequent Searches Leading To This Page:-
black water rafting new zealand, black water rafting waitomo deals