#SwipeRightToTravel
I have been a die hard fan of exploring the places on the wheels, one of the missing trophy was 'Great Ocean Road Trip'. Finally the moment came last week, when I indulged in the experience of a lifetime by driving along the scenic coastal route on the Great Ocean Road :)
#RoadTrip #GreatOceanRoad #Melbourne #Victoria
The Great Ocean Road is a 250km stretch along the coast starting from the city of Torquay till Warambool. If you visit Melbourne, make sure you don't miss one of the most visited attractions around the Melbourne.
We started the journey around 7 Am as we wanted to explore this within one day.
We had our first stop at the Bells beach, which is also known as Surfer's paradise. Even though it was a little early in the morning and the weather was chilly, still lot of surfers were enjoying gliding through the waves.
The beach is not just blessed with amazing scenery and waves , but with free parking space and toilets too ;)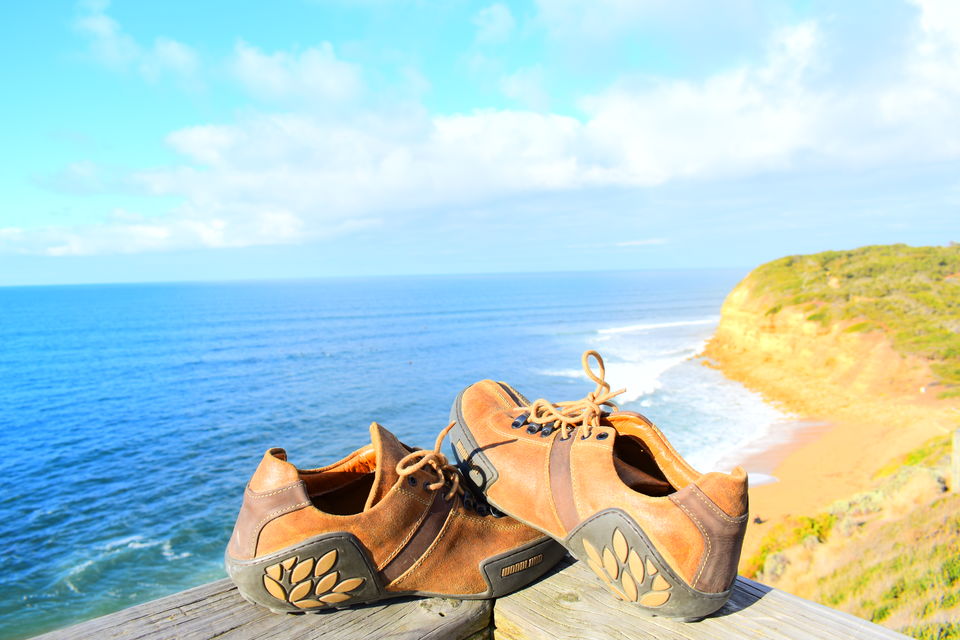 We moved further to reach the second stop which was a Light house- 'Split Point'. The view of the beach was absolutely breathtaking. Unfortunately there was a tour ticket needed to go to the top of the Light house so we skipped that part as we had collection of amazing clicks of the light house and nearby beach using our Drone.
The next stop was for a quick lunch break where we had filled our appetite with Fish and chips before reaching the Gibson steps.
Don't miss this video shots taken by the Drone :
We could observe the beautiful creation by the nature once you get down to the beach. Although the place was famous for 12-apostles but now only 7-8 are left as many of them have been washed away by the forces of nature i.e. wind and water.
The sun set at the 'Loch Ard Gorge' was like an artist painting its masterpiece.
We had to call of the day with sad hearts as we wanted to reach Melbourne city around dinner time. Instead of taking the coastal route we took the shortest path suggested by Google maps which joins at M1 highway.
Though the trip was over, the memories imprinted in our brain and Instagram were indelible.
Frequent Searches Leading To This Page:-
top australia tour packages with price, cheapest australia tour package, australia tour packages from india, australia tour packages from ahmedabad, cost for 7 day trip to australia, australia tour package from chennai