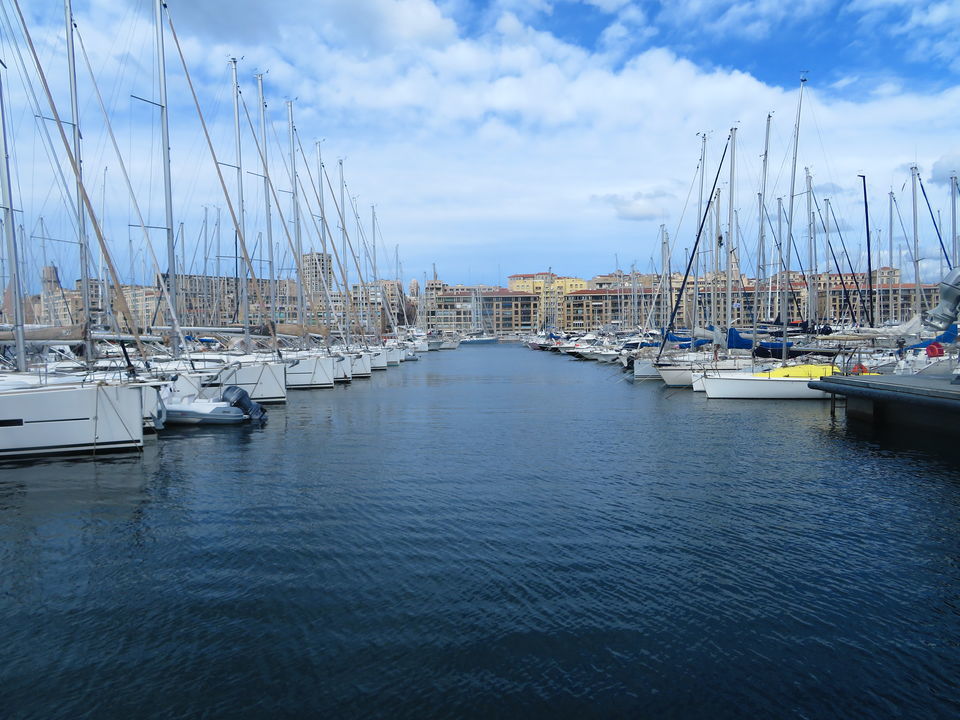 Paris is no doubt the flamboyant of Europe on the world map, attracting tourist flock for the inevitable reason the world knows- Eiffel tower and romance. It is certainly the most charming and lively metropolitan city that has not failed to preserve its historical essence while being the most modern, chic, and fashionable city that knows how to party. Paris has been and continues to be the major reason for international tourism in France. While I love this city and recommend as a must visit European destination, there are many more and better destinations in France beyond Paris that range from beaches to Alps, vineyards to lavender fields or the most beautiful country-side villages that can be combined with some of the coolest city breaks.
For those who are visiting this country again or those who want to make the most of France the offbeat way, this 'Mini-series' could be your next travel inspiration to explore France beyond Paris. These could as well be great weekend getaways or one day trips from Paris for those who are on business visits to take a break from work.
This is my first series of itinerary for a perfect weekend getaway to Marseille and Cassis. Marseille is one of the largest cities of France on the south coast, within Provence region, Alpes-Cotes-de-Azure. It is well known for its beautiful port lined-up with all-white boats, catamarans, and cruises over deep-blue waters. It has options for relaxing along the port and tons of photography opportunities along the coast.
Getting there:
Trains with SNCF or OUIGO from Paris to Marseille Saint-Charles gare takes around 3hrs.
Cost: €80 pp (Adult) for round trip, approximately
Bus takes longer around 10-12hrs but is an option to consider if you wouldn't mind overnight travel and doing it on a budget.
Cost: €40 pp (Adult) for round trip, approximately.
Getting around in the city:
Buy a day pass in one of the ticket vending machines on the ground floor of the Marseille Saint-Charles gare/station.
Cost: €8 (Adult) round trip, approximately.
Travel tip:
To avoid peak season which is summers (Jun-Aug), choose to visit in Mar-Apr or Sep-Oct.
Since this itinerary is tailored for a short break, I tried to balance it out while ensuring not to miss out on the best of this place. So, if you are making a trip to this city, you cannot miss a trip to the Calanques National Park. This is a biodiverse area on the Mediterranean coast with majestic limestone cliffs extending between Marseille and Cassis with crystal clear turquoise waters. This is best done by hiking the trails which gives you an option to hike down to the beach but only if you can make it a 3-4day trip. Adventure lovers out there, there are also options for biking, diving, and kayaking. Hiking season is between June-Sep and is strictly regulated by the government/prefecture.
For a weekend trip, there are 2 options- a cruise trip from Marseille Vieux-porte or a speed boat tour from Cassis port at Quai Saint-Pierre. For cruises from Marseille port, there are 4 options to choose from, depending on the time you would like to spend on the cruise and whether you would prefer to swim at the beach or a cave at one of the creek inlets. You could also choose to visit the renowned 'Château d'If (If castle)' on the Frioul island. This island fortress was once a military fort and a state prison which later became the official retreat of the French President, and now a national monument open to the visitors since 2014.
Cost of the cruise ticket: 20-30€ pp (adult)
Note- There is no option to make online bookings but you could directly walk into their office near the Marseille port as soon as you reach the city to buy cruise ticket for the next day. There are 2 slots - at 11am and 2pm.
We chose to take a boat tour from Cassis port as it is more budget-friendly and gives an option to take a detour of the Cassis centre and laze on the beach, Plage de la Grande Mer to catch a glimpse of the sun go down over the Mediterranean sea.
Day 1: Cassis, Calanques National Park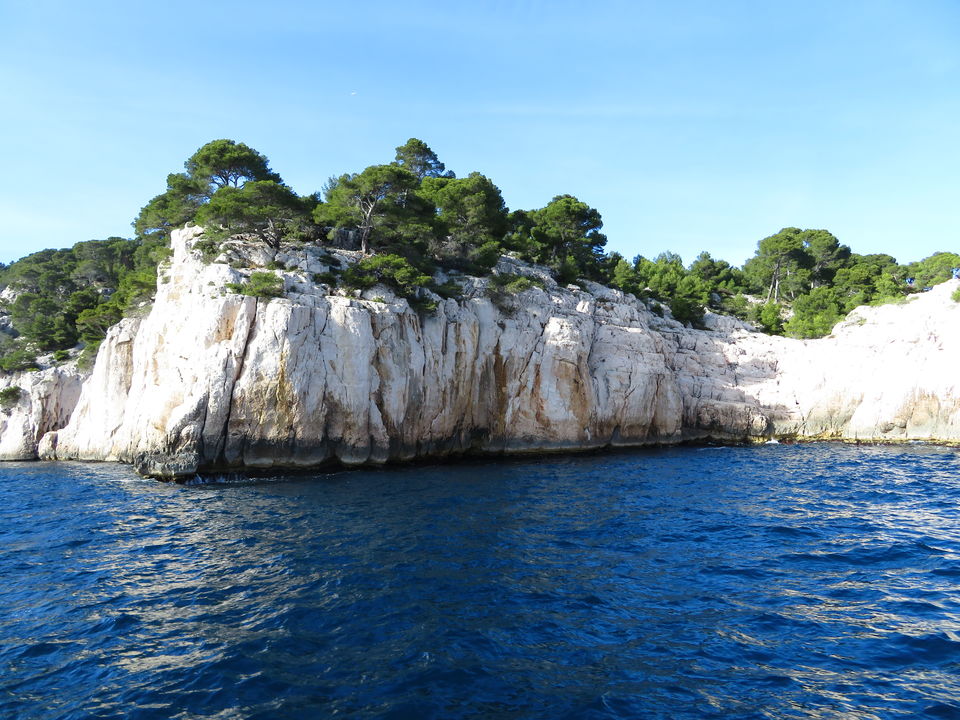 We reached Marseille and checked-in to our hotel, dropped the luggage and headed out to Cassis.
Getting there: The quickest and easiest way to get there is by 20min train ride from Marseille Saint-Charles gare. You can pre-book your return ticket or buy it directly at the station from the vending machine (choose a day ticket with flexible time). Look out for the train that goes towards Toulon; Cassis is the 3rd stop on this route. After reaching, there is a Bus M1 departing right at the entrance of the train station which takes you to the Cassis center. You can purchase a ticket directly from the driver after boarding the bus and get down at the last station, Casino. Note: Buses are scheduled in such a way that they leave within 5-10min after every train arrival. Do check bus schedule to and fro to ensure you catch the return bus on time to your return train, as the evening schedules are infrequent. In case you miss the last bus to the SNCF station, the only way is to take a taxi but can get a bit difficult to get one in the late hours.
Cost: Train 10€ pp (adult) for return ticket; Bus 1-2€ pp (adult); Taxi: 10€, approximately
Quai Saint-Pierre is just 3-5min walk from Casino. After reaching the port, you can buy a ticket for the boat ride to the Calanques. You have an option to visit 3, 5, 8 or 9 calanques ranging from 45min to 3hours duration.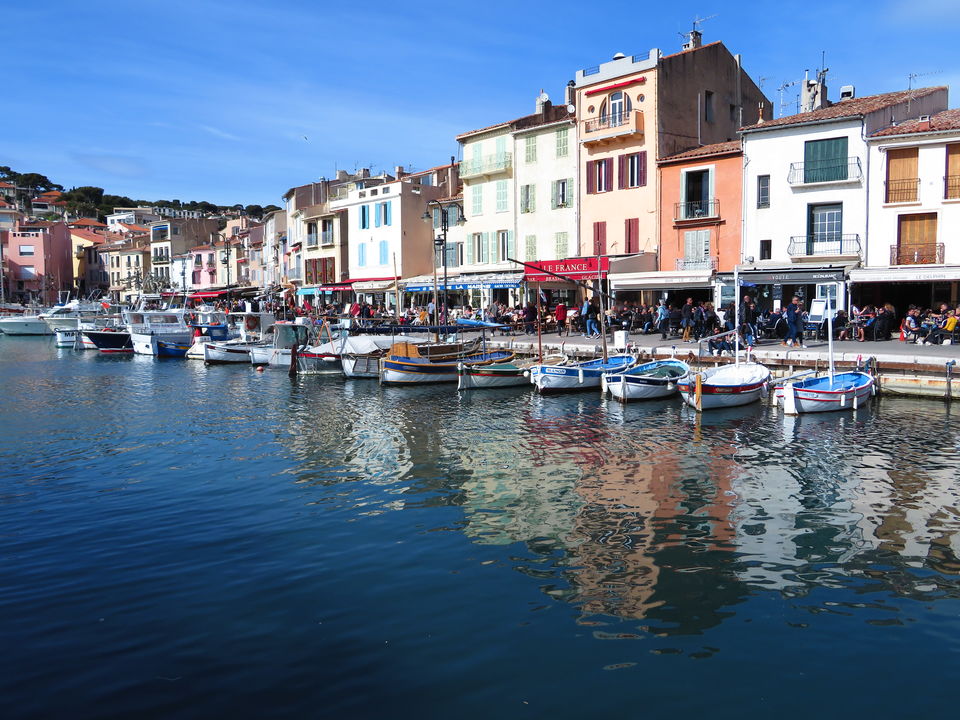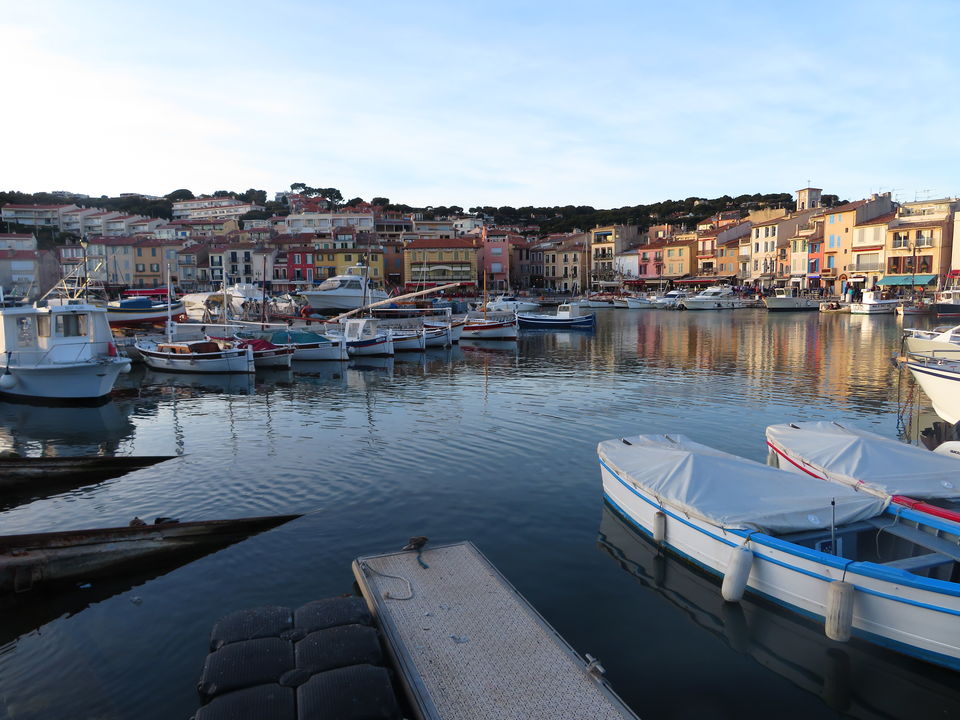 We reached the port at 3pm and the only available boat tour was for the 5 calanques which took around 1.5hrs. Due to time constraint, we couldn't make it to the 'If castle' but is a must-visit if you are opting for a full tour of the calanques.
It was definitely an exhilarating experience on the speed boat with high tides as it was a windy day. The bright white shining cliffs reflecting over the pristine deep blue sea water was a sight to behold. The duration of the boat ride was just apt to take in the fresh breeze on a spring sunny day and admiring the natural limestone rock formations. The boat makes stops at each calanque and named port inlets while the audio guide on board explains the significance of each one. The aura that lingers behind in your memories is just a pleasant after-effect of this natural heritage.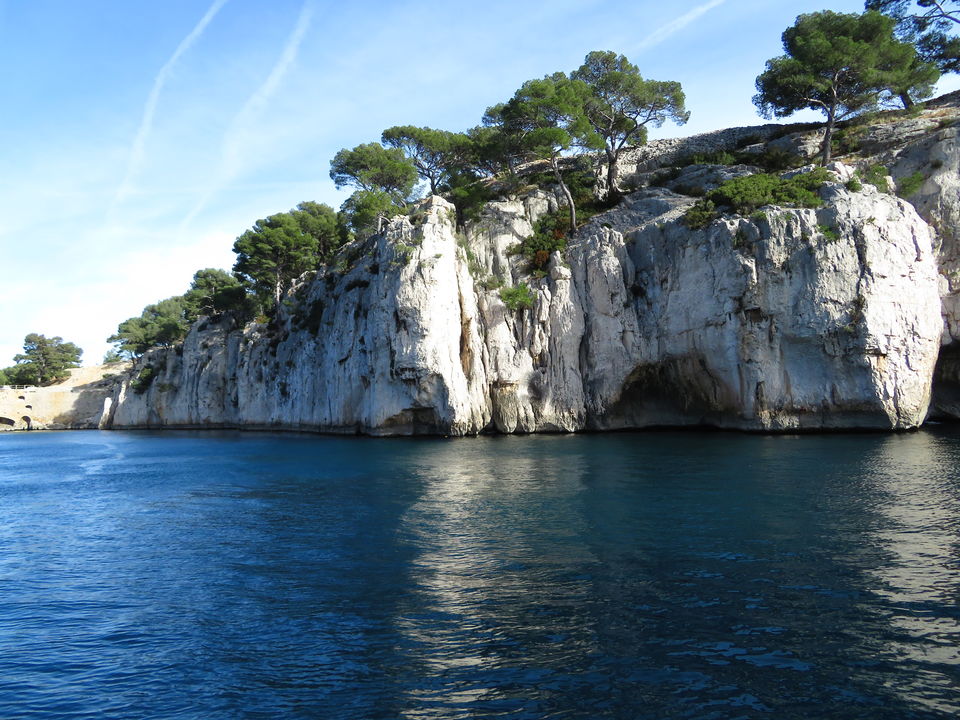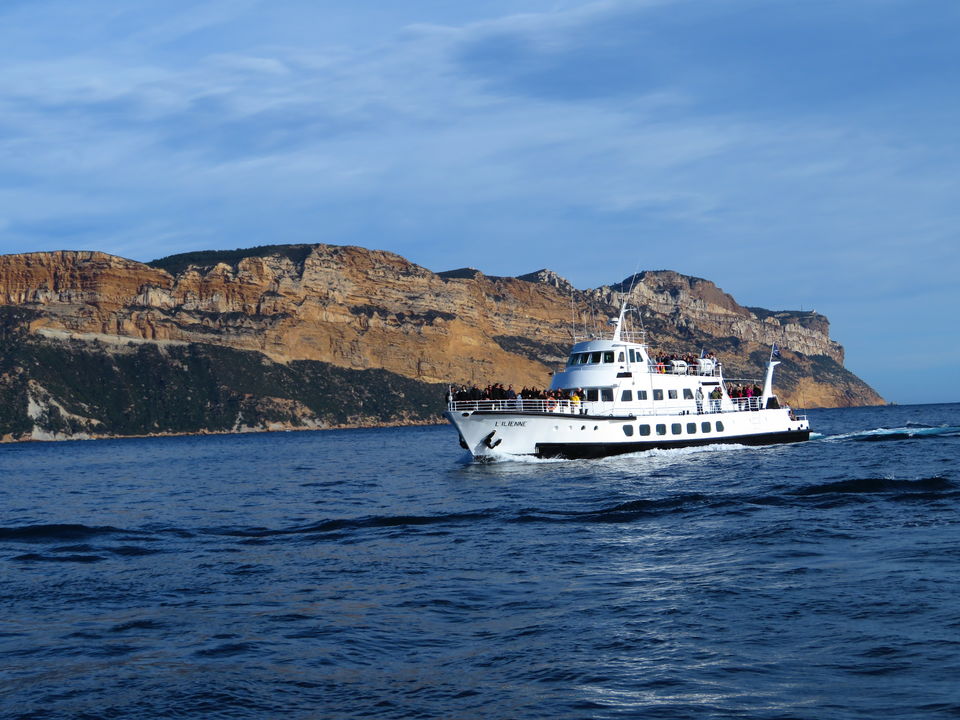 After getting back from the Calanques tour, we strolled around the quaint little center around the port bustling with cafes. There are loads of options to choose from and honestly, I didn't care about picking food places on this short trip and pretty much most cafes were crowded. Don't miss to try your favorite flavor of ice-creams with or without churros and my fave were Cafe liegios and chocolat liegios. If you have time, this little center offers some unique shopping options.
After relishing the ice-creams, we then walked on to the Plage de la Grande Mer for relaxing sun-kissed moments until the sunset and strolled up until the lighthouse along the port. We returned by 7pm Bus M1 from Casino and returned by 8pm train back to Marseille.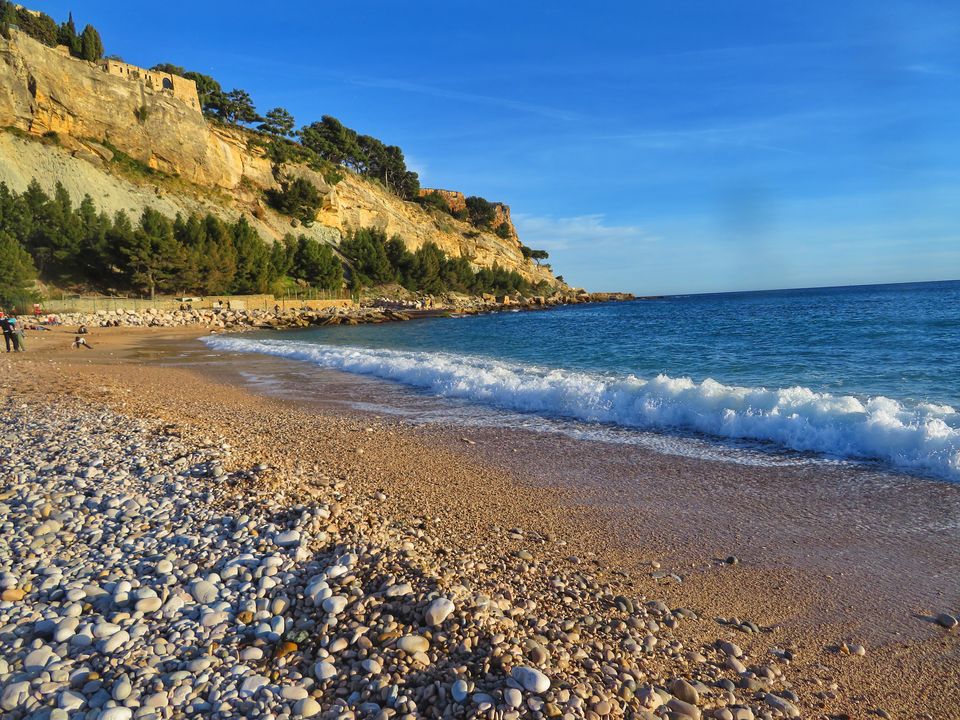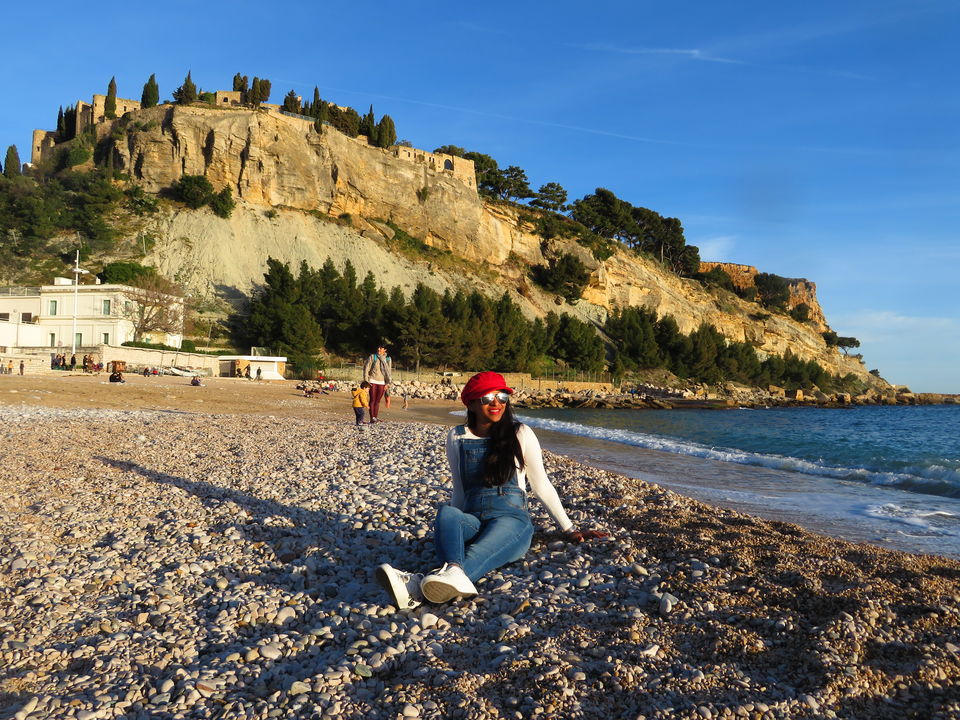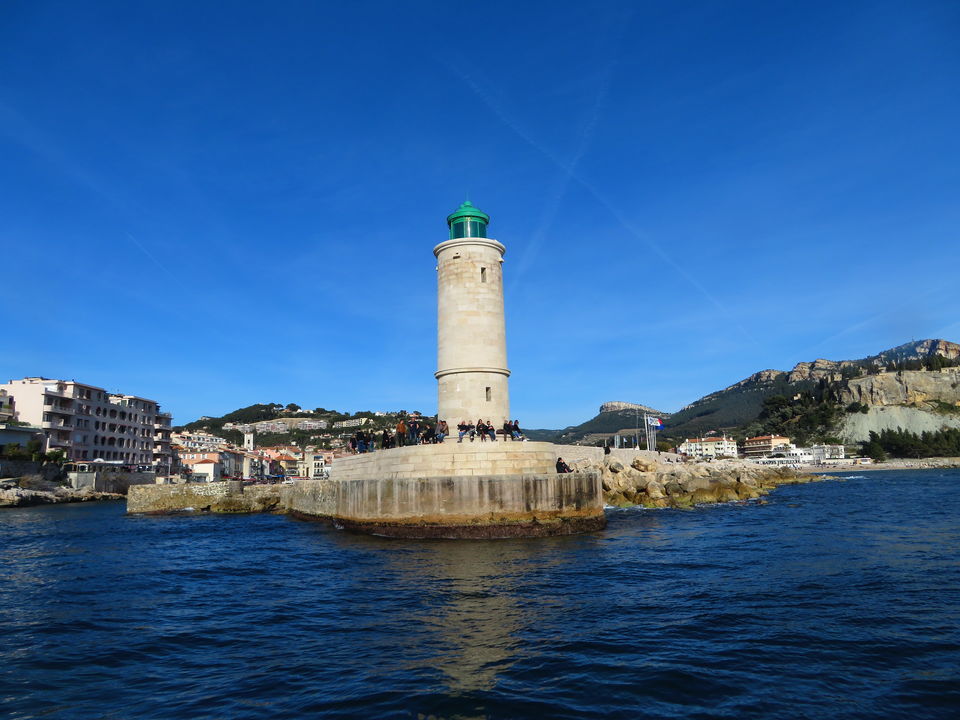 Day 2: Marseille, Notre-Dame de la Garde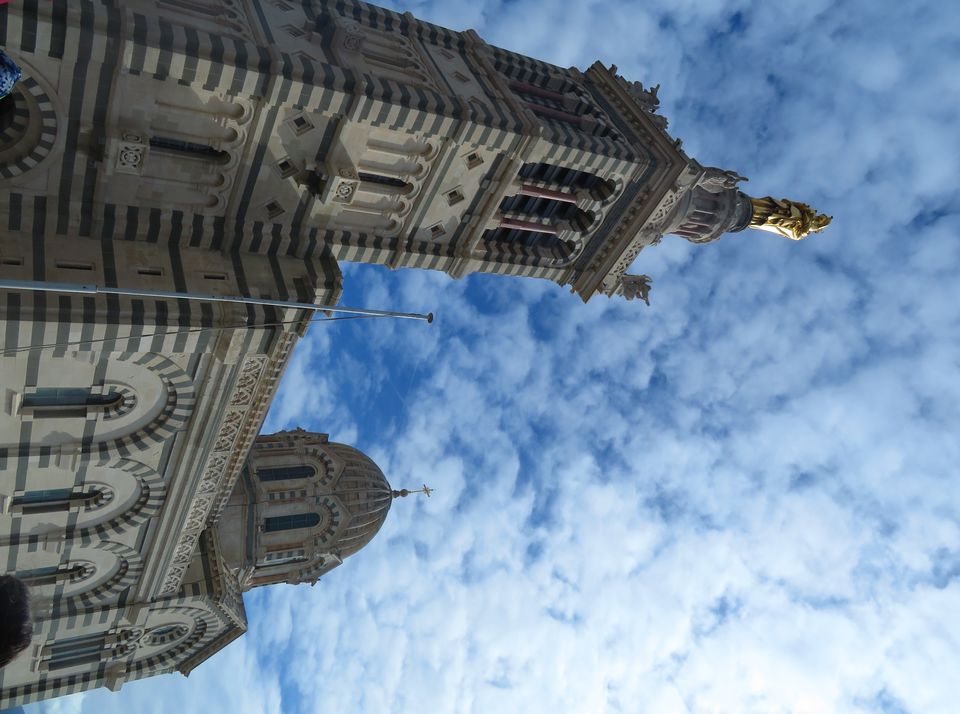 Catching a glimpse of Marseille in a day trip is certainly challenging but this Basilica Notre-Dame de la Garde makes it easier to get the best panorama views of the port and the city as it is perfectly located atop a limestone hill.
Getting there: Local metro (M1, M2)/ bus (60) provides you an opportunity to get down at appropriate stops along the coast for photography of the 'If castle' on the Frioul island. The alternative is to take a short train ride up the hill up to the entrance which starts from Old Port (174 Quai du Port, in front of Au Doyen restaurant)
Cost: Free for entrance; for train ride-8€ pp (adult) for return ticket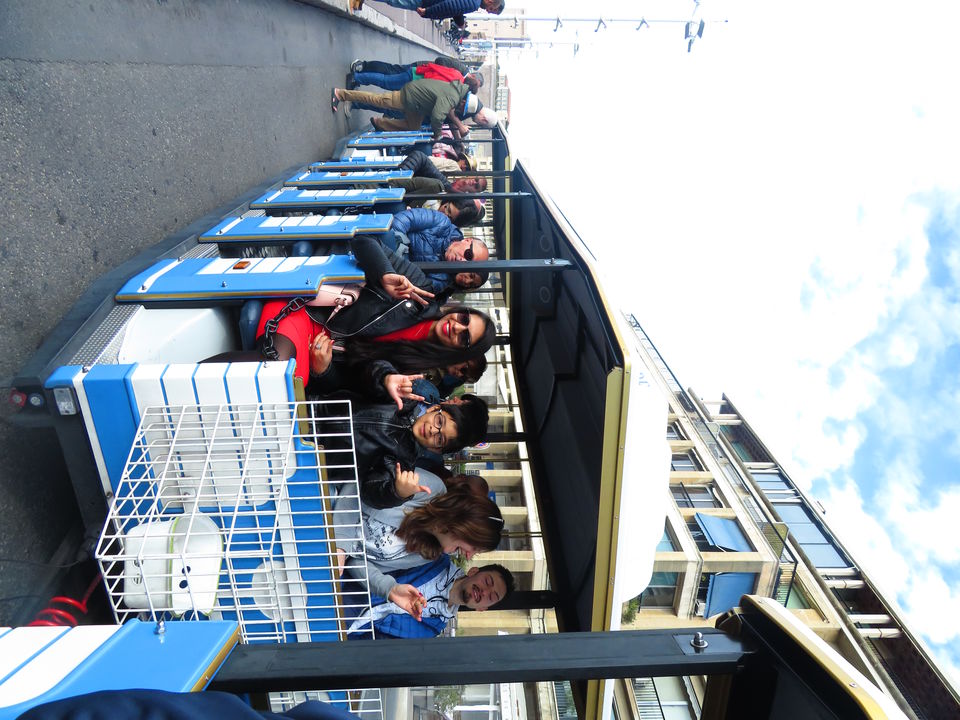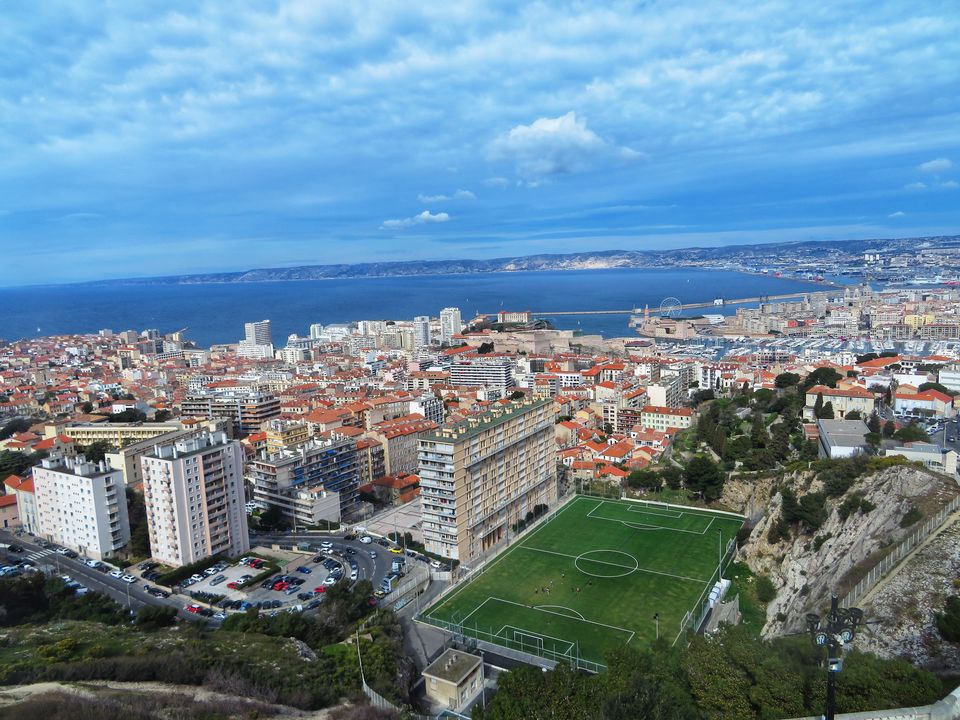 We spent around 2.5 hours admiring the marvel of Romano-Byzantine architecture with 800 years of history. The aerial 360° views of the city and the Frioul island are just exemplary. Selfie-lovers surely wouldn't miss an opportunity at every nook of this place.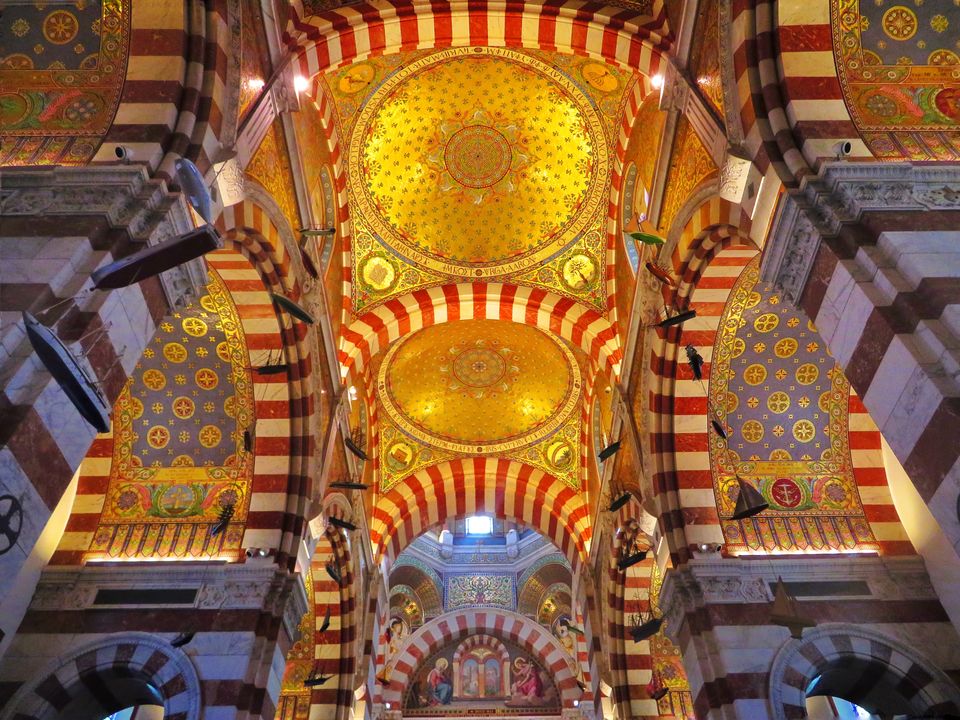 Travel tip: Make a visit in the morning hours around 9-10am to avoid crowds. If you are visiting in the off-season, it is going to be too windy on the top; so, make sure you are dressed appropriately and carry a jacket/windcheater.
After the trip to Basilica, we headed back to the old port for lunch and tried some Italian dishes along with Italian desserts at DelArte. Post-lunch, we went on a stroll around the port. And, as it was a weekend, the Sunday market was set up on the streets along the port Its an interesting one for shopping sprees to explore some local Provencial crafts, home-made candles, scented soaps, spice cakes, indoor plants etc. The polished steel canopy near the market at Vieux-port pavillion with a mirrored reflection of the harbour is an interesting frame for some clicks with the port as the backdrop.