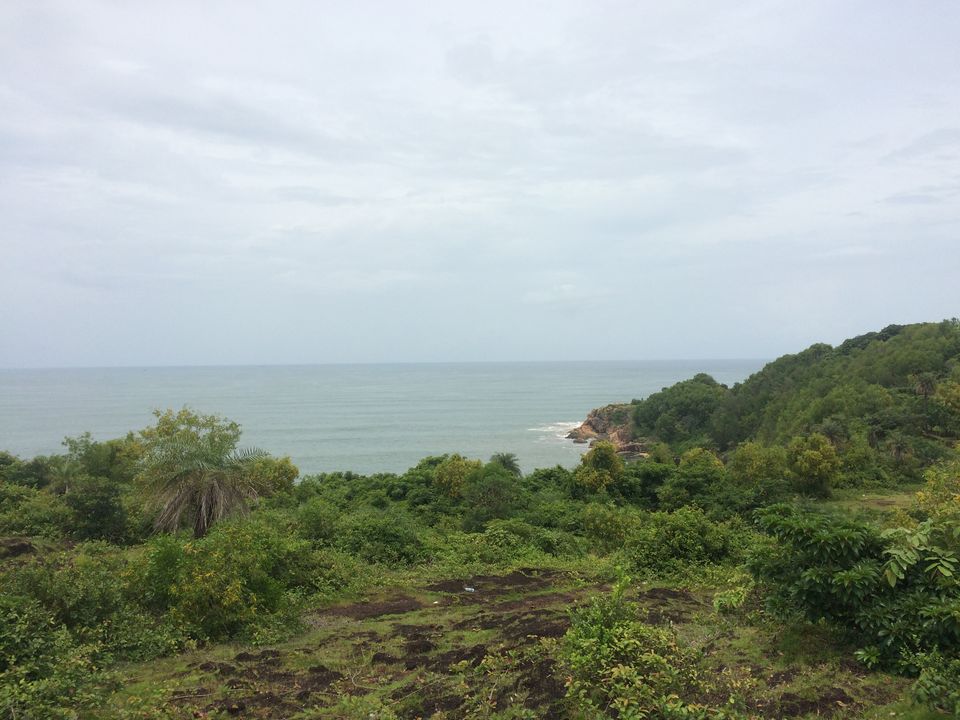 Gokarna was third day of my Bangalore-Mangalore-Gokarna solo bike trip. Though it was a solo trip, my friend Jeevan decided to join me on this adventure from udupi. It was a impromptu plan for him and he was supposed to come back to his native next day itself. We started around 5PM from udupi and by the time we crossed maravanthe , it started getting darker. Also, the road to Gokarna from Mangalore is under construction and hence so many diversions along the route. We had a pretty difficult time driving at night with all those high beams (sun - as one of biker friend likes to call). To add some more surprises, it started raining a bit. I was grateful that I had a company during this journey. We reached to gokarna at around 10PM and directly went to a shack on kudle beach after a small trek with the help of mobile flash-light. We were hungry and to add to our difficulties, owner of the shack decided that they're closed and we won't get any food. We requested the cook and he obliged and served us 'delicious' VEG. fried rice. It was over quickly and then next challenge was awaiting us. We came to kudle village and found that everything is shut. Just to remind you, I had talked to one friend to arrange our accommodation in advanced but when we called, he asked us not to come at this late hours as we would find it difficult to locate the place .He was right, we came to know next day.
So now 2 guys, with a bike and 2 backpacks are searching for a roof over their heads. Luckily, we had found a local cum agent who helps getting you a place. We ignored his 'services' at first and tried on our own to get a place but then we had to come back to our 'mai-baap'. He was kind enough to get us a room in some remote area surrounded by bushes. We almost felt that we will be robbed that night. Fortunately, the room was enough for 2 of us and owner seemed nice too. We had a good sleep after a tiring day cruising through high-beams and rain.
We decided to trek to one secluded place near OM beach which only very few people knew. (All thanks to Jeevan). We started around 7AM towards kudle. We parked our bike and explored a bit nearby. It has got a big meadow which ends at a cliff over the gokarna beach.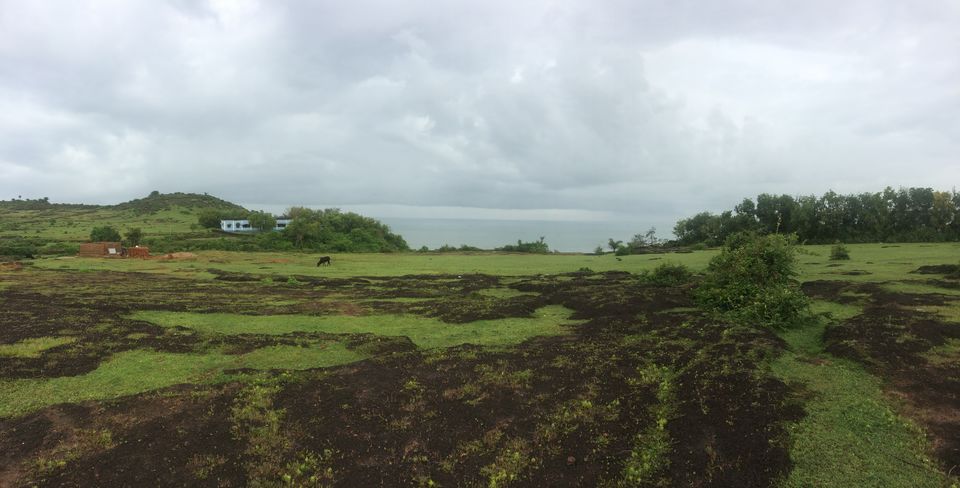 To get to this place, you need to start walking towards OM beach from kudle or you can just reach to OM beach directly. From OM beach, you have to go in the direction of Paradise beach and that's where you'll find this place mid-way. There's lone coconut tree over the cliff if you get confused. This place is quite secluded and the best part is you don't have to share the view with anyone. You can spot dolphins from this spot If you're lucky enough.

While returning from this place, we found fishermen dividing their daily catch amongst themselves. But there were few 'others' who also wanted the share. With their amazing vertical diving skills, eagles were preying on the fishes stacked on the beach. This was truly an amazing experience for me.
There's a popular cafe on OM beach which serves delicious English breakfast. We ordered few egg items and some energy drinks. This cafe offers the view of complete OM beach. A must visit place If you're around here. Try to visit early to avoid much rush.
Once we were back to kudle beach, I dropped my friend at gokarna railway station. It looks just like iconic 'Malgudi Days' poster. Unfortunately I couldn't capture this beauty as my battery died. But guess what, I'm going there again in a week and this time by train.
For 2nd day, I decided to shift over at the campsite named 'Gokarna Adventure' as per my original plan. It's bit difficult to navigate to this place but once you're there, you're disconnected from outer world. This place is perfect for everyone who has those 'camping at beach' goals. The host Manjunath is very friendly and he knows how to make this place the most happening place in whole gokarna. There's no crowd around here and you can own the complete beach quite literally. I also played cricket and tried my 'feet' at triple jump. Boy, it looks so easy in the video but It's damn difficult especially at the beach where your feet get stuck as soon as you land. We had good music and a campfire at the beach as the sun set.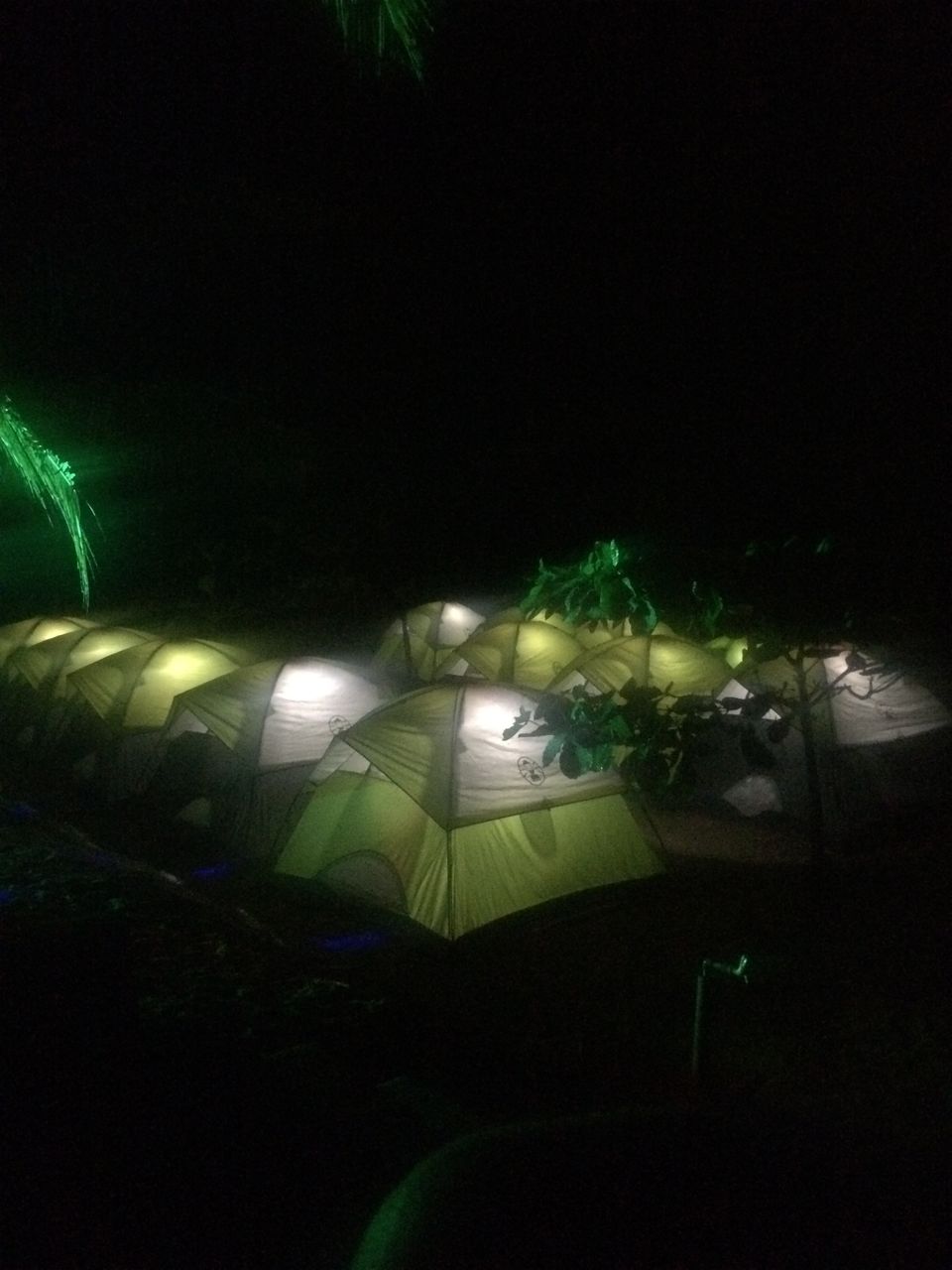 Next day was the Independence day and people at the campsite decided to join flag hoisting ceremony at a local school. I decided to sit by the ocean and cherish those last few minutes before leaving. I had to go to yana caves on the way and then to bangalore which turned out to be a 6oo+km bike ride in a single day (my personal best). More on that later in another write-up.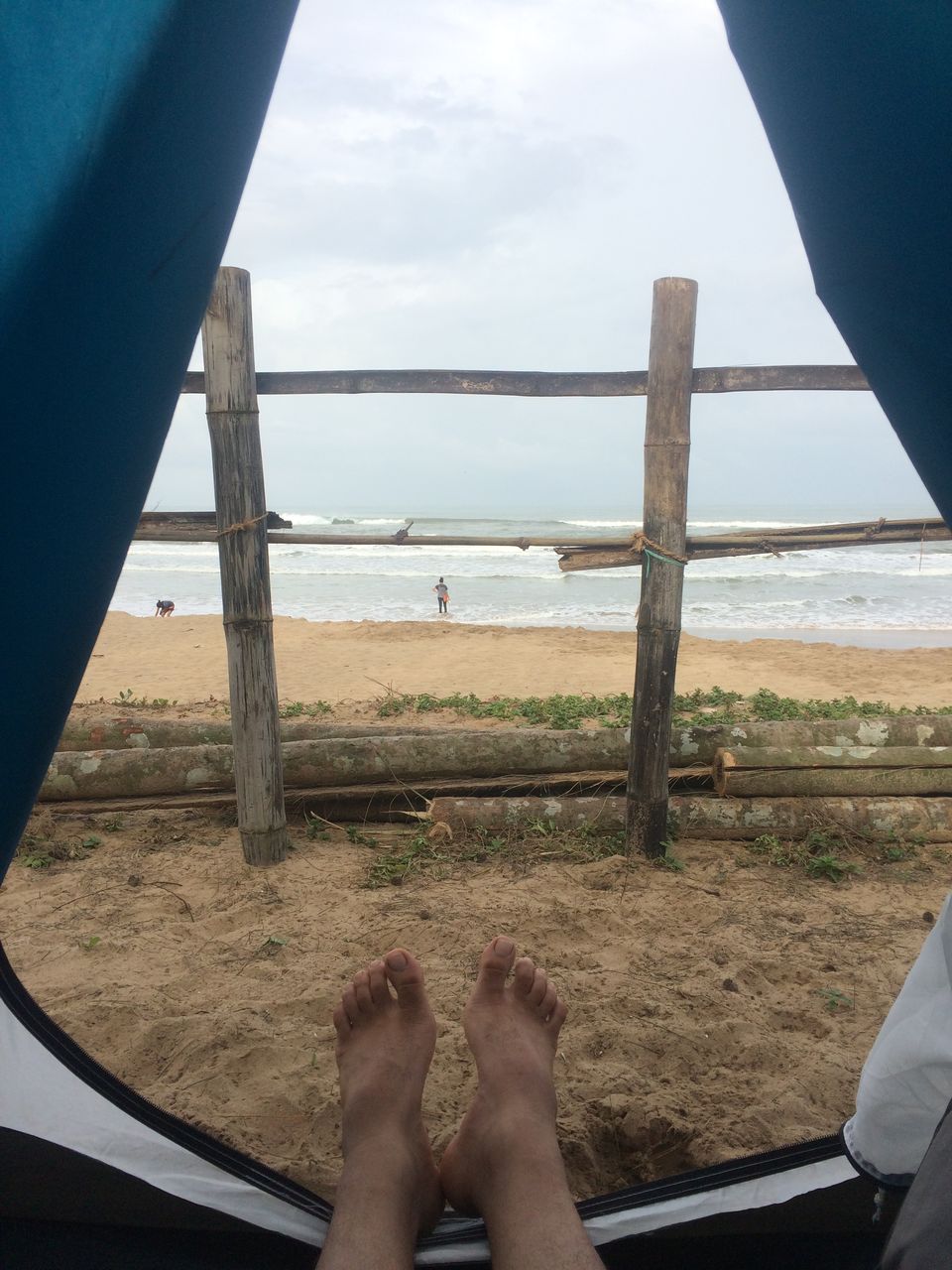 You can watch the video and relive these moments I just described here.
Do not forget to subscribe to inspire me making more such videos.
You can find me at @rakhdujeev on instagram/YouTube for more updates.