Only at Grotto Falls you can actually walk behind the cascading waterfall, one of the most unique views and photo opportunities in the Great Smoky Mountains National Park. Take the Roaring Fork Motor Nature Trail and then follow the Trillium Gap trail-head to reach Grotto Falls.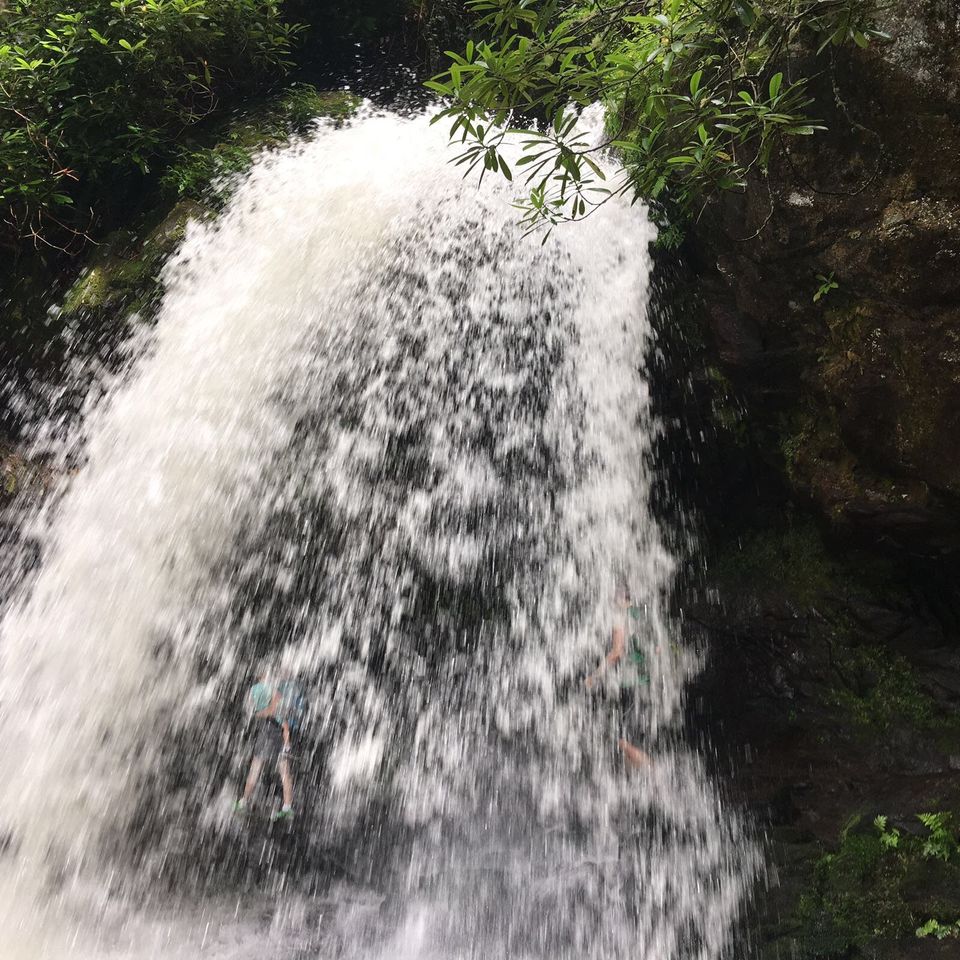 A round trip hike to Grotto Falls measures 2.6 miles and generally takes the average hiker about two to three hours—allowing for a casual stroll to enjoy nature and the scenic landscape. During your time on the Grotto Falls Trail, you will cross four small streams without the help of a bridge.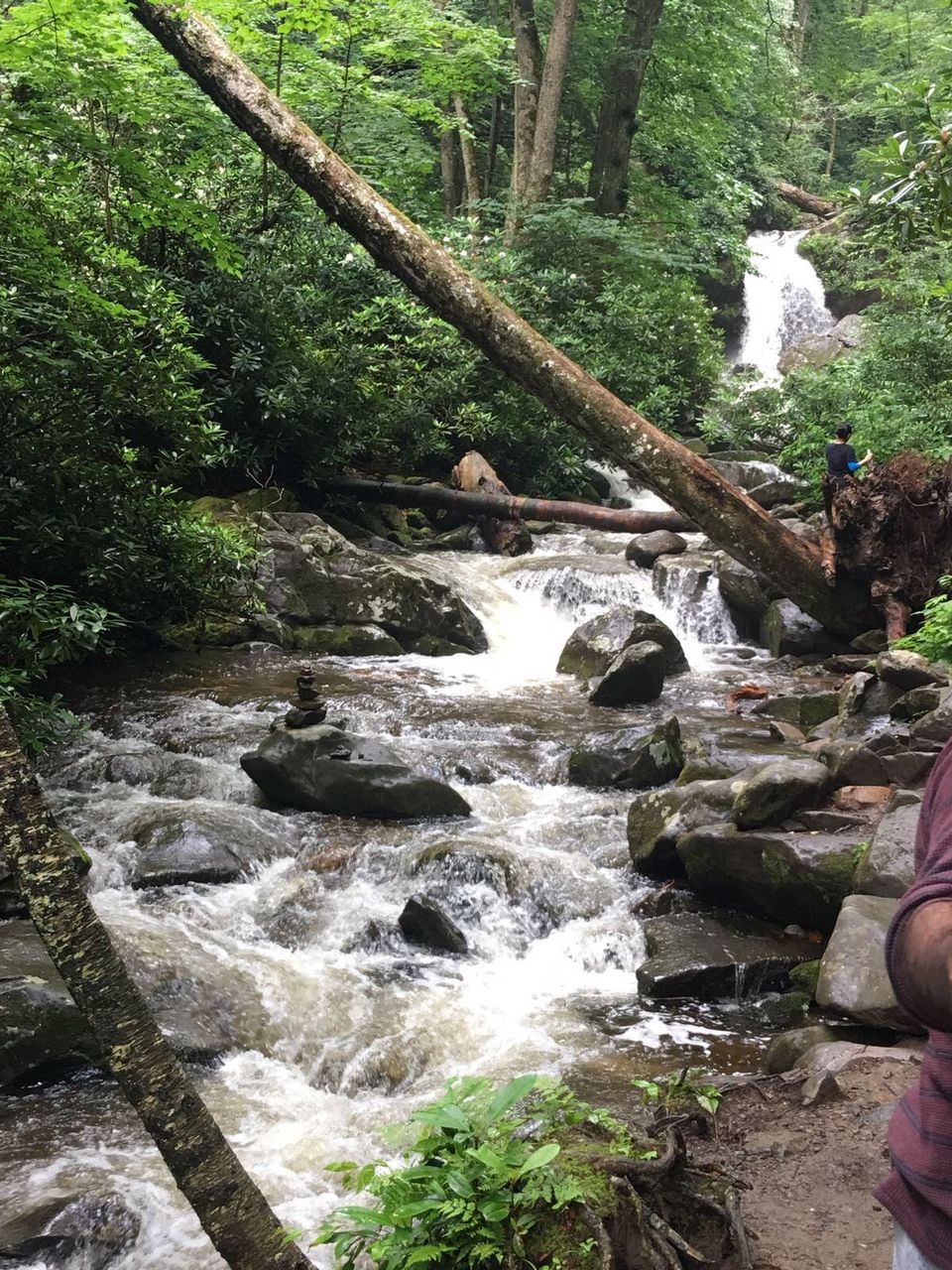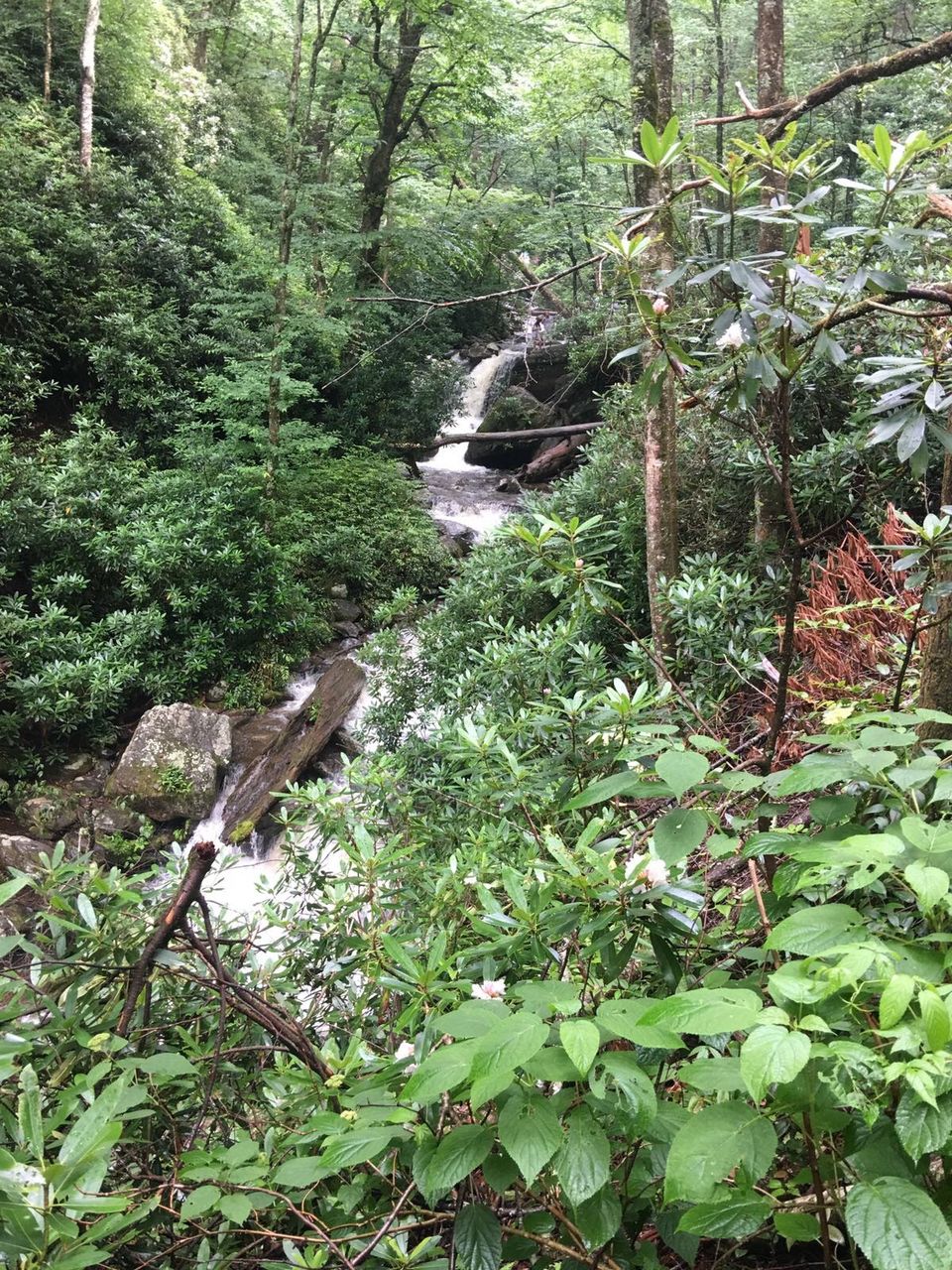 The Trillium Gap Trail leading to Grotto Falls offers views of vibrant foliage, including large hemlock trees and a variety of wildflowers. You'll see both yellow and white trillium, from which the trail takes its name as well as snowy white violets and the delicate blooms of stitchwort. The wildflowers are especially vibrant in May (late spring).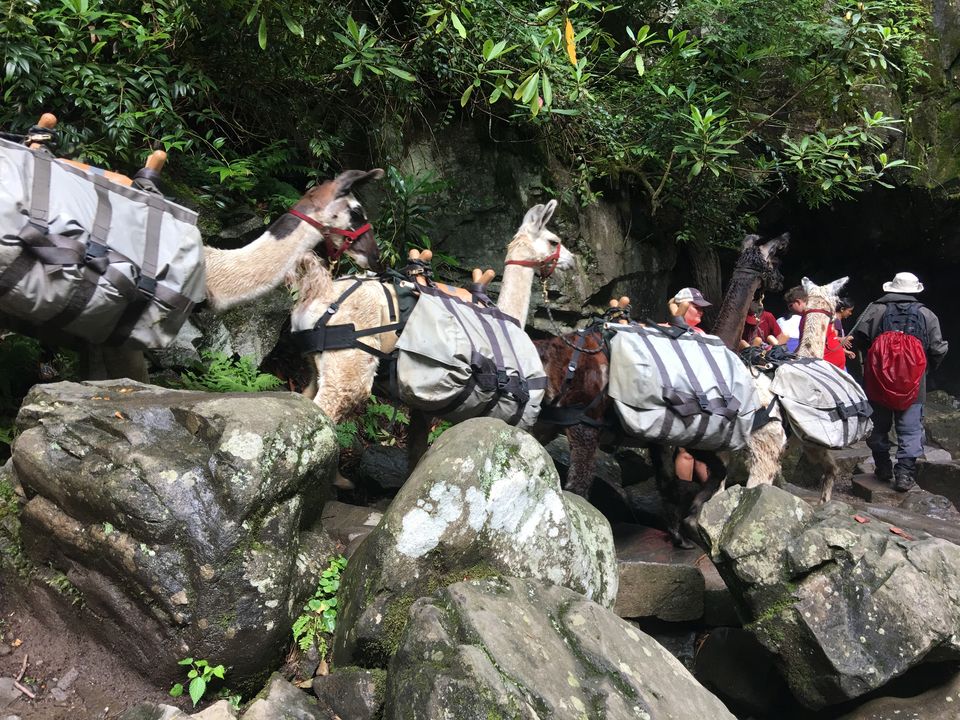 The trail is considered an easy to moderate hike, requiring sturdy shoes and the ability walk along an uneven, unpaved nature trail. At the end of the Grotto Falls Trail, you will reach the magnificent waterfall!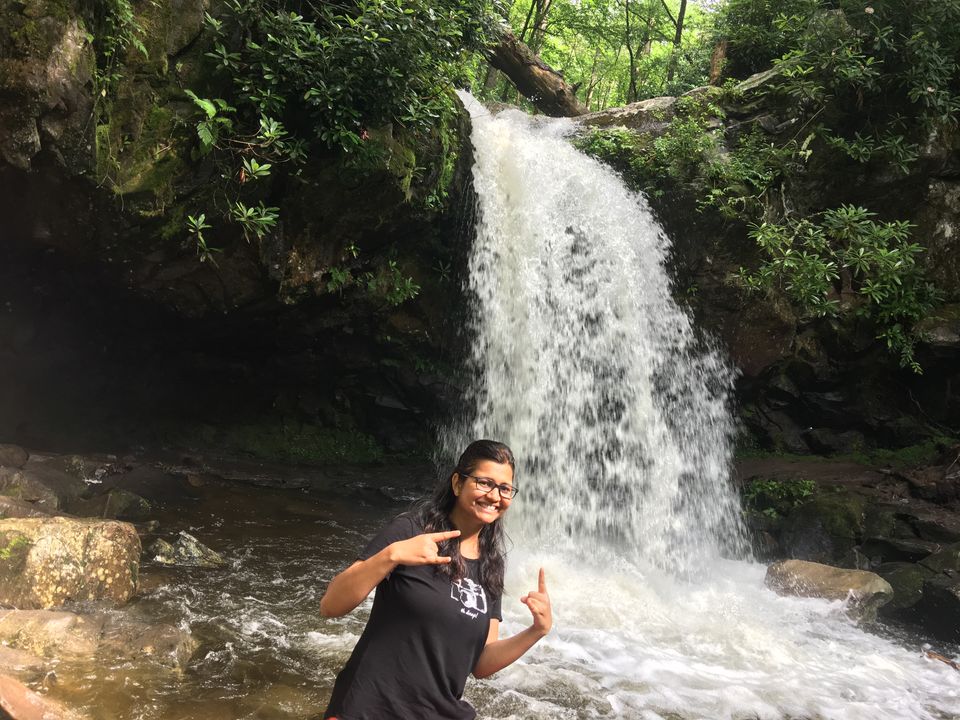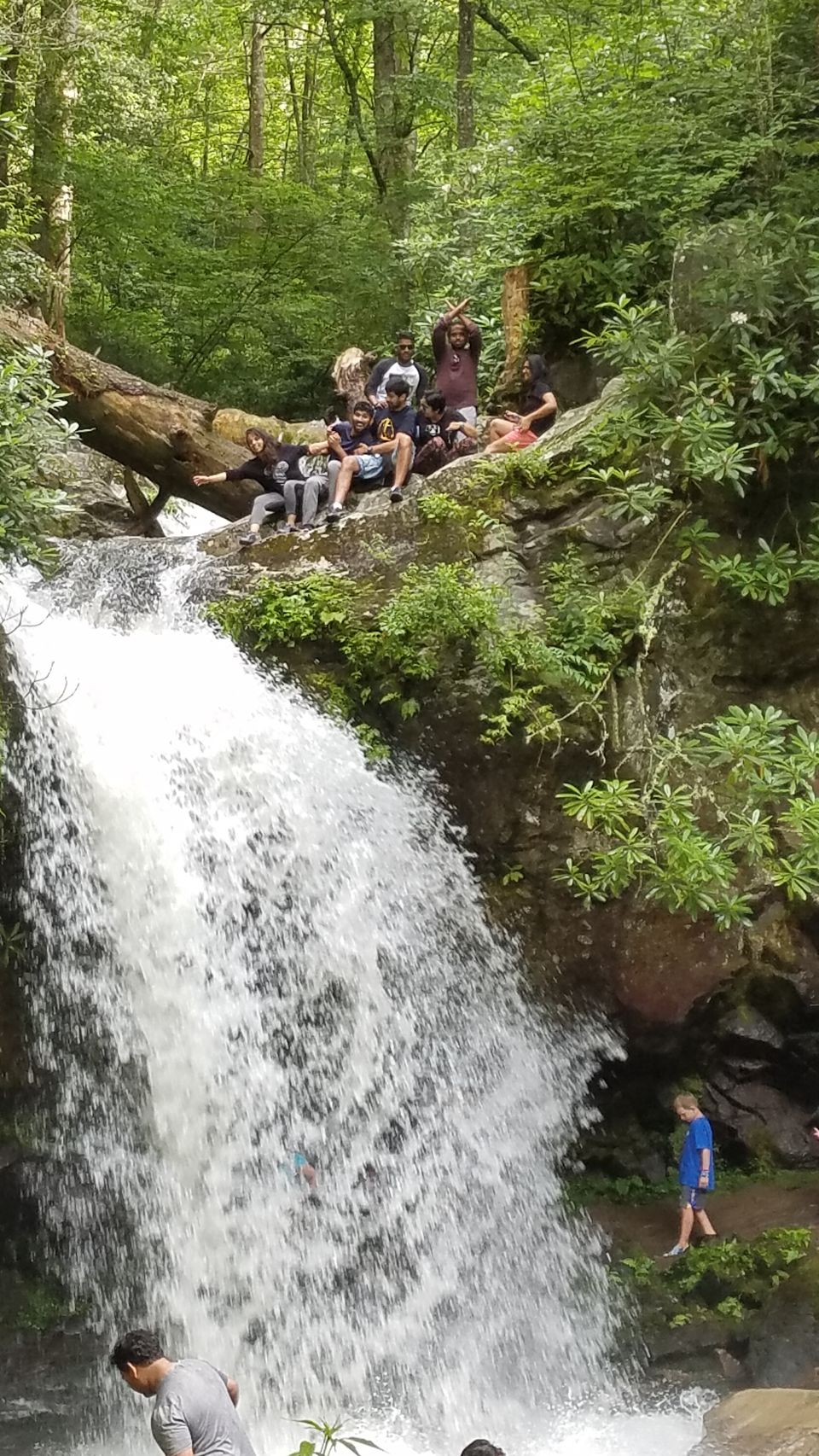 You'll enjoy the soothing sounds of the falling water and maybe catch sight of a salamander or two at this natural oasis. The experience of walking behind the thunderous power of waterfall to be the highlight of the trip.