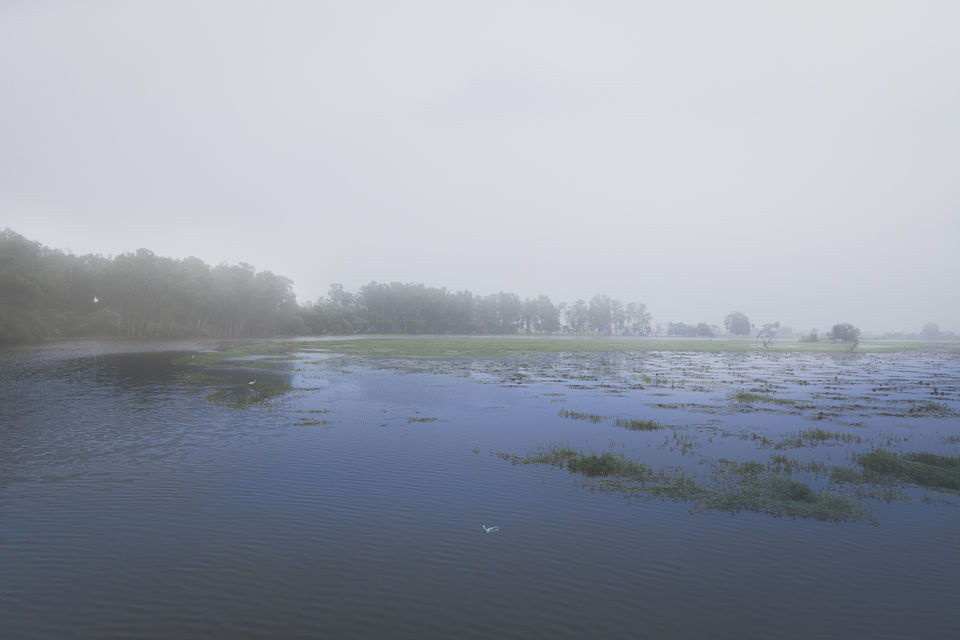 One of the first things which comes to my mind when I imagine surreal landscapes, snow covered mountains, amazing culture and an experience of a lifetime is Kashmir. Kashmir has been in my bucket list for way too long now. I have imagined myself roaming on the streets of Srinagar, capturing beautiful landscapes and their reflections in Dal Lake and enjoying Kawah in one of the houseboats. But sadly enough , I haven't been to Kashmir yet. I know I will and it will be totally worth it.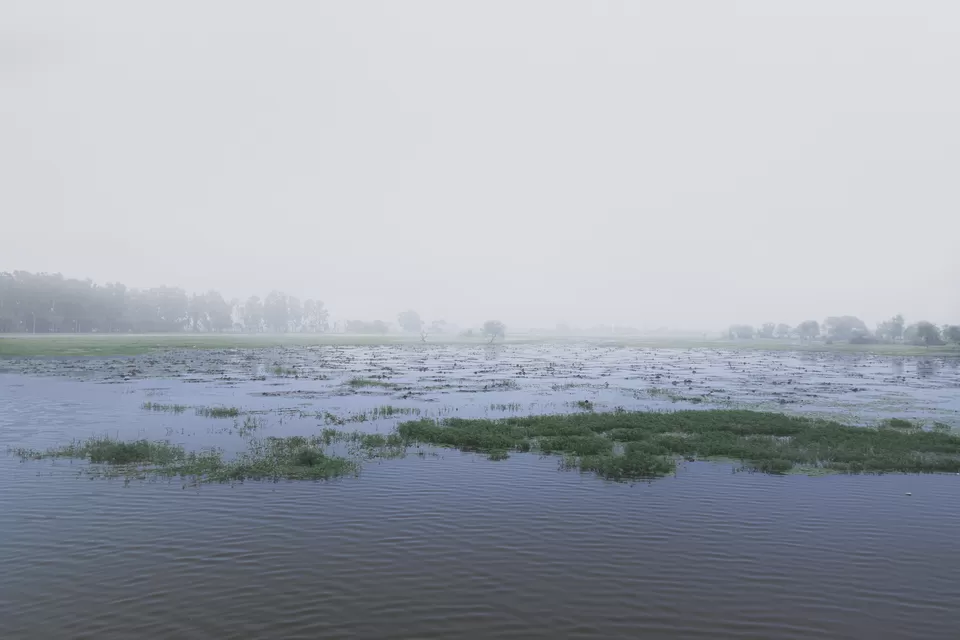 The closest I have been to Kashmir is a freak morning on one of my visits to Gulawat Lotus Valley. It is a pretty popular spot near Indore, 30kms to be precise and is one of the favourite destination among couples looking for a scenic Pre Wedding Photoshoot. The locals have created the space in such a way that they get a lot of business via Pre Wedding shoots. They have swings, decorated cycles, tent houses , boats and a lot of props , making it a favourite among wedding photographers.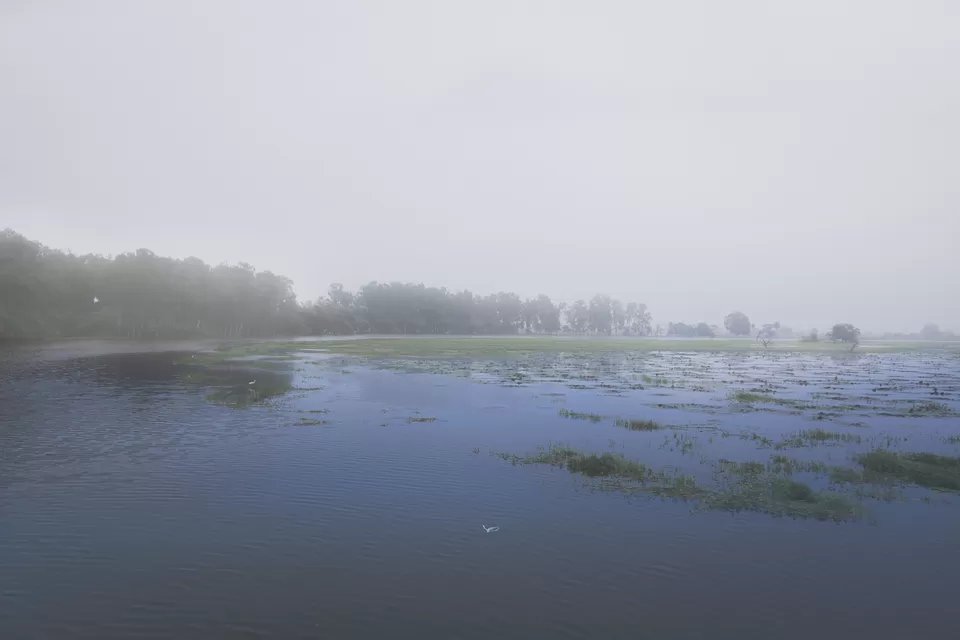 But for me, the day I visited the place, it brought me a little closer to my imagination of Kashmir. It almost felt like I was transported to a bridge and was looking at Dal Lake. The mist in the forest, Lotuses waiting to bloom, people in boats cutting through the thick lotus stems, reeling in their nets, it all made me more excited for Kashmir.
SO let me take you to the start. I was looking for a place for my next travel vlog. One of my friend suggested me this place and I looked it up. It was a pretty good place and could have made a good location for my vlog. To be completely honest, I was not that excited about the place. It was majorly famous for weddings and I am not that much of a wedding guy. But I thought lets give it a try, so I went anyway. But if you have read my previous blogs, you know my relation with bad luck. I left with the bluest skies possible and halfway through I had to return coz it started raining cats and dogs and I didn't want to risk my gear. Bad Day !
I stalled the plan for the time and started looking at other places. But then I thought about giving it another try after a couple of days. This time checked the weather app four times ! It was looking like a good day. I left early in the morning on my solo trips partner, my beloved Activa. As I drove through the city into the village area, the weather Gods started playing games again. There was a bit of a cloud cover gathering, a bit of mist started coming over and all I prayed was no rain. But thankfully , there was no rain till I reached the spot. But because of the mist and the overcast weather, the Gulawat Valley and the lake had taken a different form. A form which was very different from the images I saw in Google and man it was amazing ! The freak change in weather at Gulawat brought me closer to a place which I have been wanting to visit for a very long time. The lakes stretching till the horizon, patches of green cutting through the water and one single boat cruising through the mist, only one word came to my head, Beautiful !
Once I was done admiring the beauty of the place, I went on to explore the nearby village and got to know a lot of interesting facts about the valley. The people of the village closest to the valley, Gurgakhedi, actually plant these Lotuses in the off season and it is one of the main source of their livelihood. It was a pretty self sustained community. I saw them building their own boats , colouring them and then setting off in the water to reap what they have sown. I also made a few young friends there ! Overall, it was a good decision to get over my head and deciding to come to this amazing place and witness this beauty first hand !