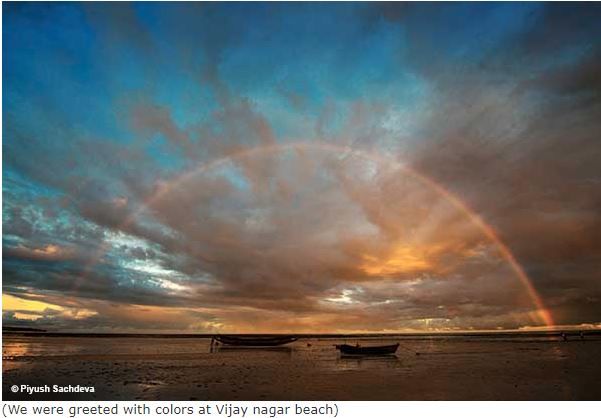 Our next destination in Andaman was Havelock islands, now the name changed to Swaraj dweep. To get here one need to book a ferry from Port blair. Govt. and private ferries both go there and ofcourse private ones are quite costly & can range from Rs. 900-1500 INR. But they are fast and kind of luxurious if compaired to Govt. faries.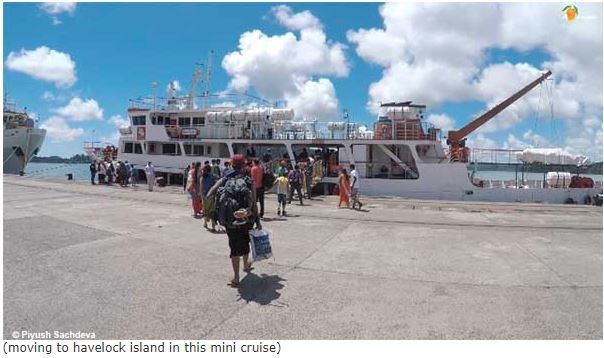 Private ferries take around 1 & half hr to reach in comparison to Govt. ferries which take roughly 2-2 n 1/2 hrs. We online booked the seats for havelock which I will recommed though there are many Agents also which can book your seat. In season time, it is difficult to get the desired seat on particular day so I will also suggest to the same as soon as you reach to port blair. Our program was to stay at havelock for 2 nights and 3 days and from their will move to Neil island.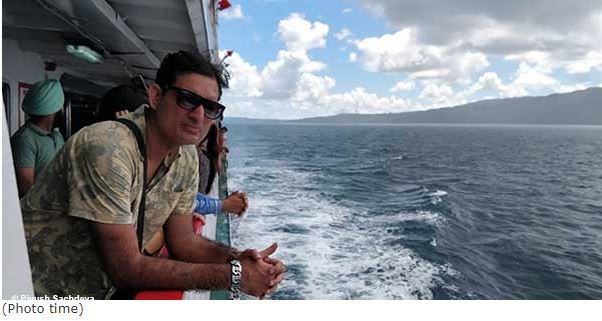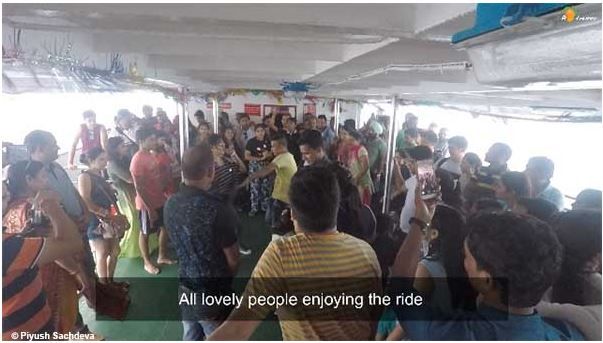 Check in to these ferries are just like you check in airport. Their is huge waiting hall and stalls of private ferries owners just like we see in airports.
At havelock island you can get your accomodation at beach no. 3 and 5. (kind of lame names given to beach their but some have names also).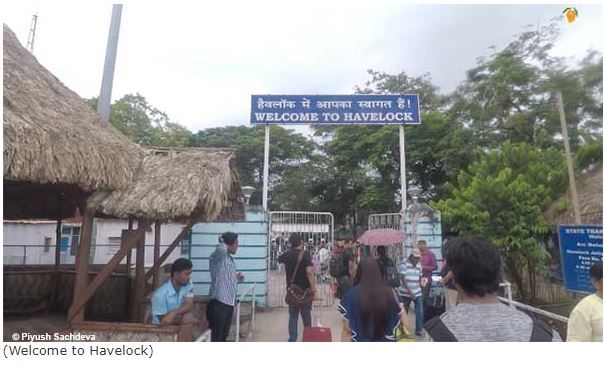 Beach no. 5 is good place to stay which is also known as Vijay nagar beach and we too stayed their. There are plenty of hotels and cottages at Havelock. I will suggest to get some cottage. By the time we reached to havelock, it was already everning time and we were greated by Rainbow here at Vijaynagar beach. Good start I felt.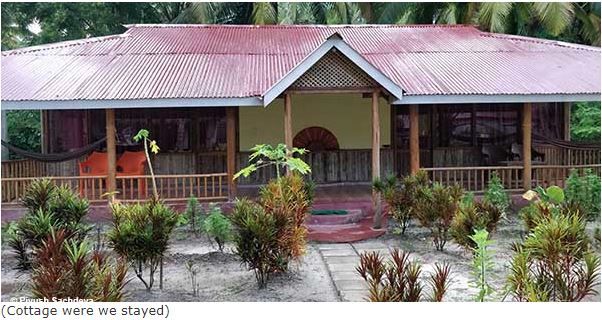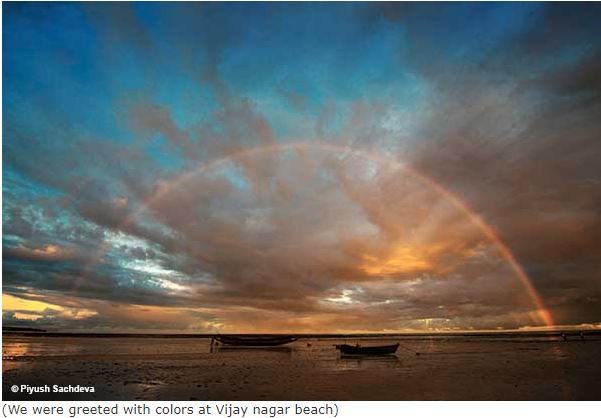 Our morning at Vijaynagar beach was stunning. Though we slept quite late as almost whole night we enjoed at bar which was near to our cottage but at the same time we could not afford to loose morning which was indeed incredible.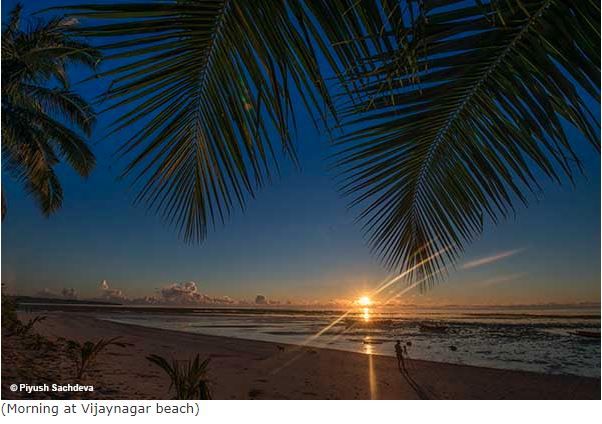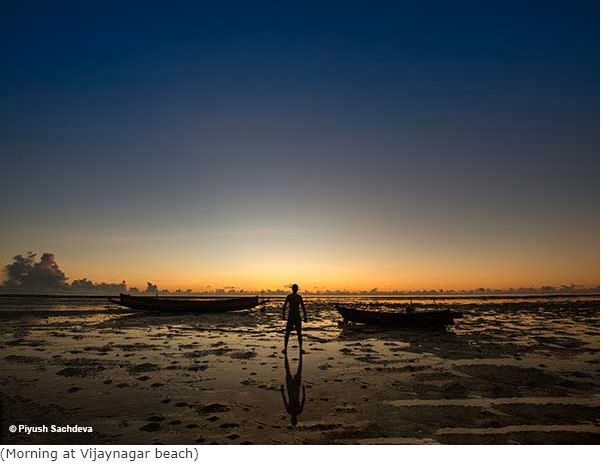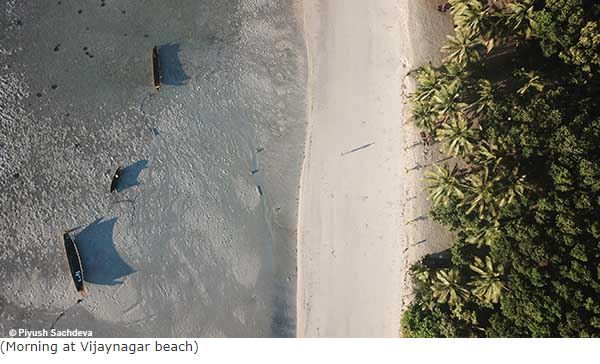 Later we hired 2 scooties here (which was at the same price just like havelock. Security 2000/- and rent 500/-) and saw every part of havelock. Havelock is beautiful, lush green lands, blue sky with fluffy clounds & all fresh air and ofcourse not to mention the sudden rains.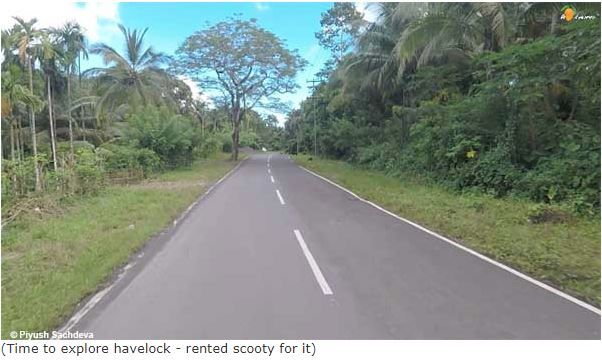 In after noon we went to see Radha nagar beach and decided to change our living place to nearby this beach which was kind of mistake as we did as we did not got good option in our budget. Though there are few 5 star accomodation here too. I mean not near the beach area. Bit far from there.
Our evening went here in Radhanagar beach which is said to be in the list of 10 most clean beaches in world. And we enjoyed our time at our best.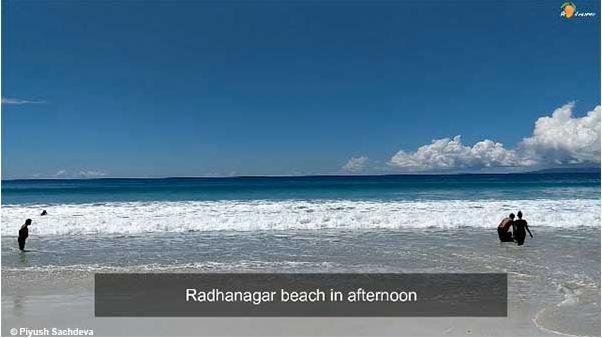 For next day morning first we did the scuba diving which was a thrilling experience for me. There is altogether a different world that lives inside the ocean. I have no words to tell the experience. It can cost from Rs. 3500/- to 6000/- depending upon the time you chose. I will recommed to do scuba diving at havelock. The water I found is the clearest.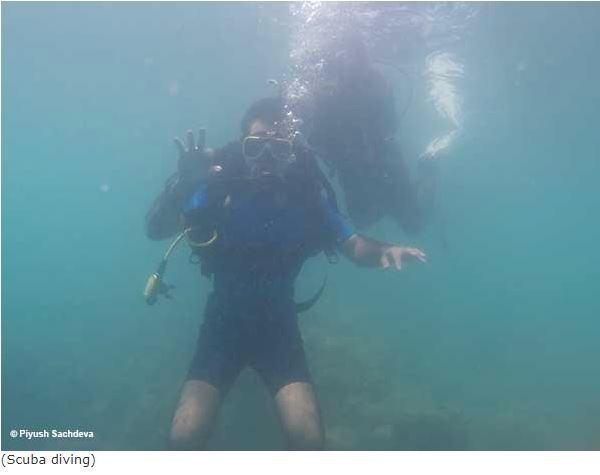 And later we also visited Kala pathar beach which I loved the most. Infact the best, better than Radhanagar beach and then we took our next ferry for Neil island.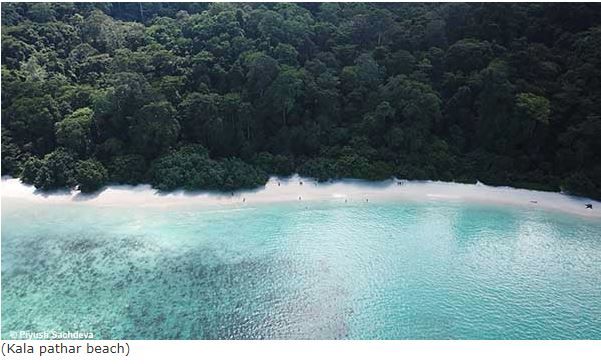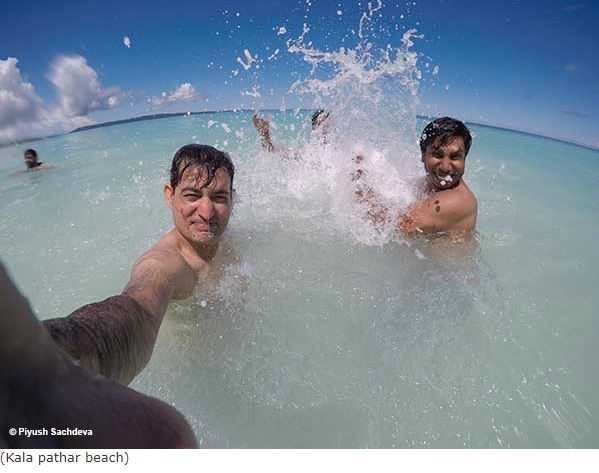 Message - Please don't litter. Make awareness to you fellows too. The more we keep clean our country the more we enjoy it.
Points to note
1.) How to reach Havelock island
Both Govt and private ferries (cruise) go their from port blair. Price can varry from 700/- (approx) of govt. to 900-1500/- of private cruise.
2.) Best time to Visit
Avoide rainy season, like in between May to August. Rest is all good time to visit here.
3.) Best way to see port blair
Rent a scootie
4.) Places to see in Port blair
a) Vijay nagar beach
b) Kala pathar beach
c) Radha Nagar beach
d) Do scuba diving (best in this area) can cost from 3500/- to 6000/- depending upon the time you decide.
So this was all about Havelock, see you in my next blog for Neil island. If you liked the video, than do subscribe the channel and if you have any query, feel free to contact me anytime.
Frequent Searches Leading To This Page:-
andaman nicobar budget trip, andaman itinerary, things to do in andaman nicobar, andaman hotels contact number, places to visit andaman and nicobar islands india