Writing this story about my true experience still gives me goosebumps. The moment was such which I shall never forget in my life. Do not panic, be calm, etc. etc…. seems only wordings, but how can a non-swimmer on a rafting experience not panic when she falls in the river without a life-jacket and a helmet. Infact sometimes its better to fear, to get scared, to be more cautious.
Me and some of my other office friends planned a trip to Kolad for the rafting experience. We booked with an adventure operator a 1 day package with kayaking and rafting. We reached the Adventure camp at evening around 4. Checked in to the rooms which were beautiful, had some tea and light snacks and got ready for kayaking. There were single as well as double kayaks, but going single was scaring me. Me and my friend opted to go jointly. She was equally scared and both of us non-swimmer but still somehow felt more comfortable rather than going alone. This was my first experience of kayak. Initially we faced difficulty and our boat stuck to a corner but later we learned to synchronise and took a nice round of the river. Enjoyed this activity a lot. The kayaking place was just adjacent to our camp. Reached the camp, payed some games like badminton, volleyball, had simple but delicious dinner. Thereafter campfire. End of day 1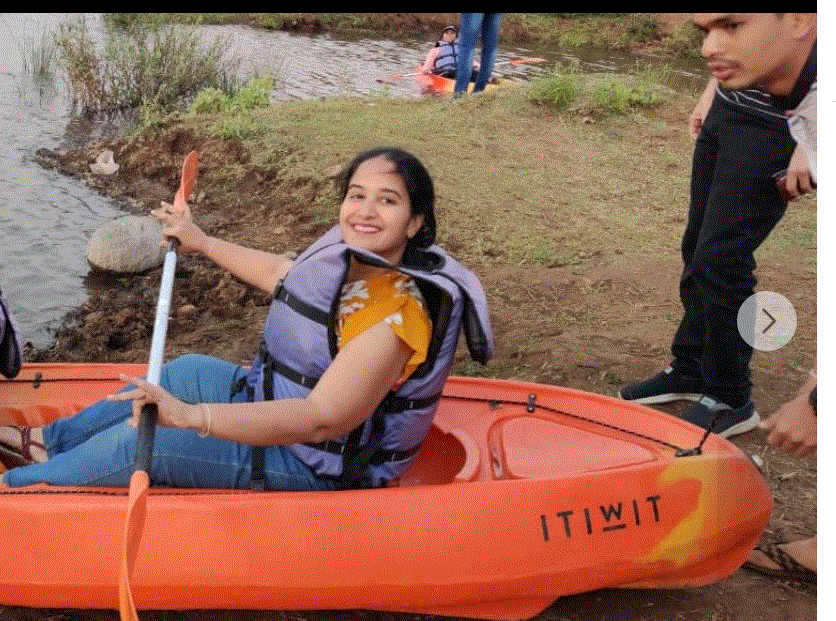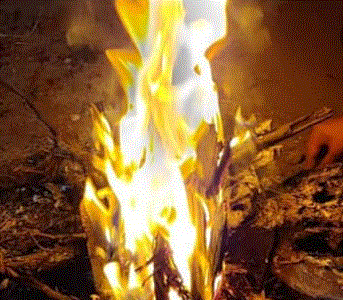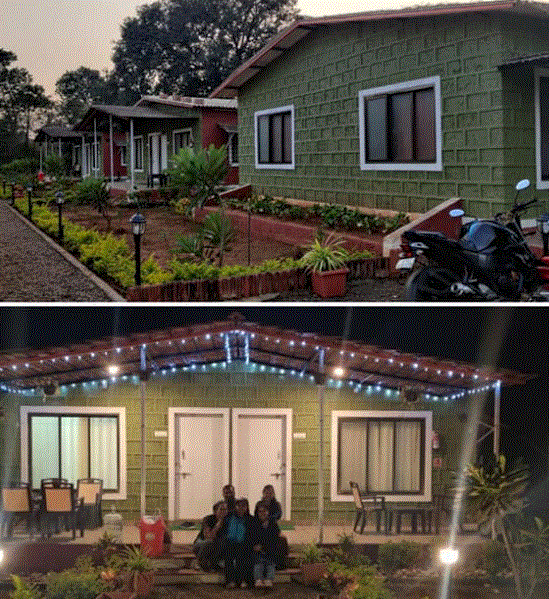 About rafting at Kolad :
Kolad is a small town on Mumbai-Goa highway. Rafting at kolad is available all 365 days i.e. throughout the year since the rafting is done in Kundalika river which is a Dam controlled river. Every morning around 9 am water is released from the dams & that's when rafting takes place. There are around 10-12 rapids of grades II & grades III ( Grade 10 being the most risky) Generally rafting at Kolad is considered safe unless something unexpected happens like it happened with me. It's a 12 km rafting distance which has to be covered. Kolad is gaining popularity due to its easy accessibility from Mumbai. One can opt for many adventure packages with rafting like zipline, Burma bridge etc.
Day 2 : This was the day planned for rafting at Kundalika river, Kolad. We stayed at adventure camp around 20-25 kms away from the rafting point. We got up early, had our breakfast and took a place in our vehicle. Unfortunately the vehicle had some issues and couldn't start. Our driver tried a lot but problem couldn't be fixed. The organizers were very helpful and tried to help but still the vehicle didn't start at all and all of us got nervous thinking we might miss the rafting. Luckily they could arrange a vehicle and we all reached the rafting point. Fortunately that day the dam water was not released till we reached the point. We were provided with life jackets and helmets and were guided the rafting rules. We were made to sign a declaration mentioning risks and that the organizers wouldn't be responsible for any incidents. I had no clue that incidents could also happen at Kolad as felt it safe since dam controlled river. This was my second experience of rafting. The first was on river Beas at Himachal. But the first experience couldn't be called rafting, it was just like a boating type experience on a raft as the water was too still, coz we went in November.
So we got ready wearing our jackets and helmets, carried our rafts and proceeded. We had lots of fun. Experienced the rapids and the screams around. The rapids were so great, 2 of my friends fell and got back in the raft again. There was a point in middle of the river where we got down and clicked pictures. Back in the raft and almost completed the rafting. Just around 1 or 2 km before the end point, the water is still and people get down from the rafts and float in the river. I had no plan of doing that since didn't knew swimming and was feeling scared. One of my friend's helmet was loose and falling off and he requested my helmet as I was planning to stay in the raft. I gave him mine. Later seeing the fun and excitement of floating in river and the guide mentioning that with the jackets nothing will happen, you will just float on surface the other members of the raft also planned to jump to river and persuaded me too to join and I joined them with the loose helmet. I stayed near the raft holding the rope tightly while many other friends swam quite far. We enjoyed in the waters for some time and later we all decided to move back to the raft. The guide pulled people back in rafts holding the life jackets. And this was the time when this incident happened with me. He had already pulled 2-3 of my friends the same way without thinking that the jackets could be broken or buttons could get open by the force of pulling. It was my turn and it so happened that my jacket was loose for me and when he pulled me upwards towards the raft, my loose helmet fell down from my head, my jacket was in the guide's hand and I fell in the water with full force without life jacket. Paani main full mast dubki lag gayi. Luckily my friends were nearby and caught me, the guide jumped immediately and I was saved.
Things to learn
Adventures of any form however safe you feel can be risky
Be watchful of the safety gadgets. Check whether the helmets are proper and tight. The life jackets are proper with no broken buttons and of your size. Insist on good quality jackets before getting into such activity.
Preferably stay near the group or the guide if you are a non-swimmer.