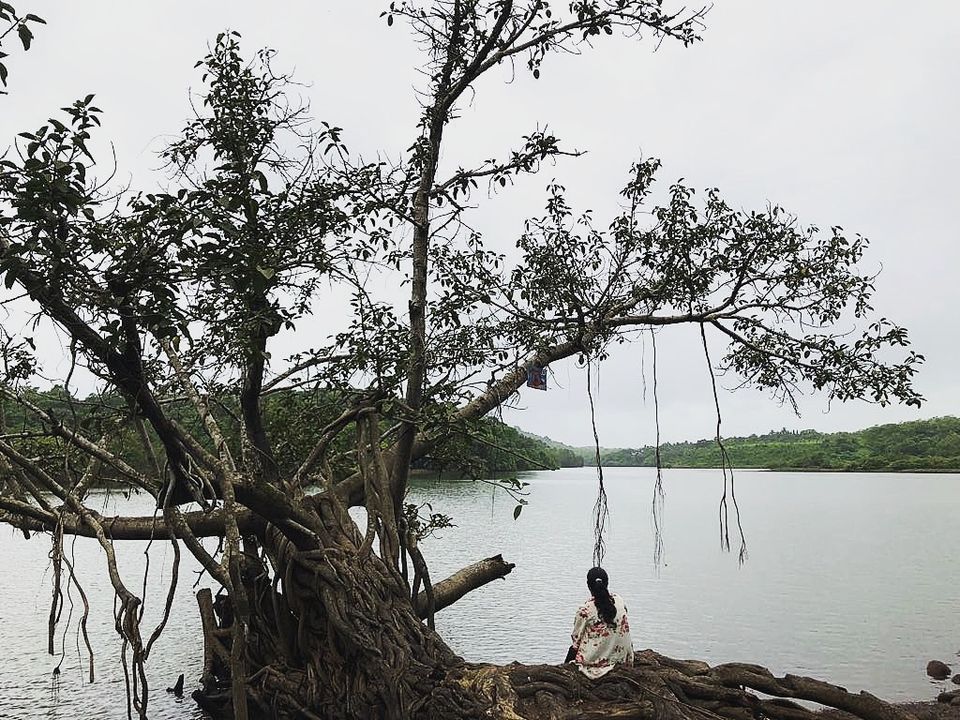 Some trips are meticulously planned, while some are grossly unplanned,this is one of those second type where we booked cab and hotel just on spot...
In last week of July 2018 me and my sister landed in Mumbai from HYD ,practically with no defined itinerary.After many if's and but's we decided to hit Kolad and tick down rafting off the bucket list..
Preferably you need your own transport to reach Kolad..It's almost a 4 to 5 HR journey from Mumbai.And our cab reached us at Nature trails Kundalika River Rafting resort around 3 pm and we discovered ourselves in middle of nowhere in an empty resort. We almost decided to back off and return but somehow our cute ,cozy and absolutely gorgeous tent styled cottage,a little adventure call and a sudden change in driver attitude whom we booked only one way deterred us and we decided to stay.
We already had enough of traveling so to cool it off we were off to kayaking in the Kundalika river. Our resort had an exclusive entry to one of the bank's of Kundalika and after a little hike down we reached a rustic bank and the view was just breathtaking.
Our kayaking experience in the rain fed overflowing Kundalika river was just out of the world and we thought that all the journey and uncertainty was thus well paid off..
Just then it started drizzling and my common man words cannot justify the beauty of this rustic setting.
It seemed I was living the adventures of monsoon rowing experiences of rustic lads I had read long before in literature and novels .
The long day wrapped up with a sumptuous buffet at the resort's dinning hall where we were reliefed to discover a big corporate team of an MNC. Yehhh...Now we were not alone in this resort..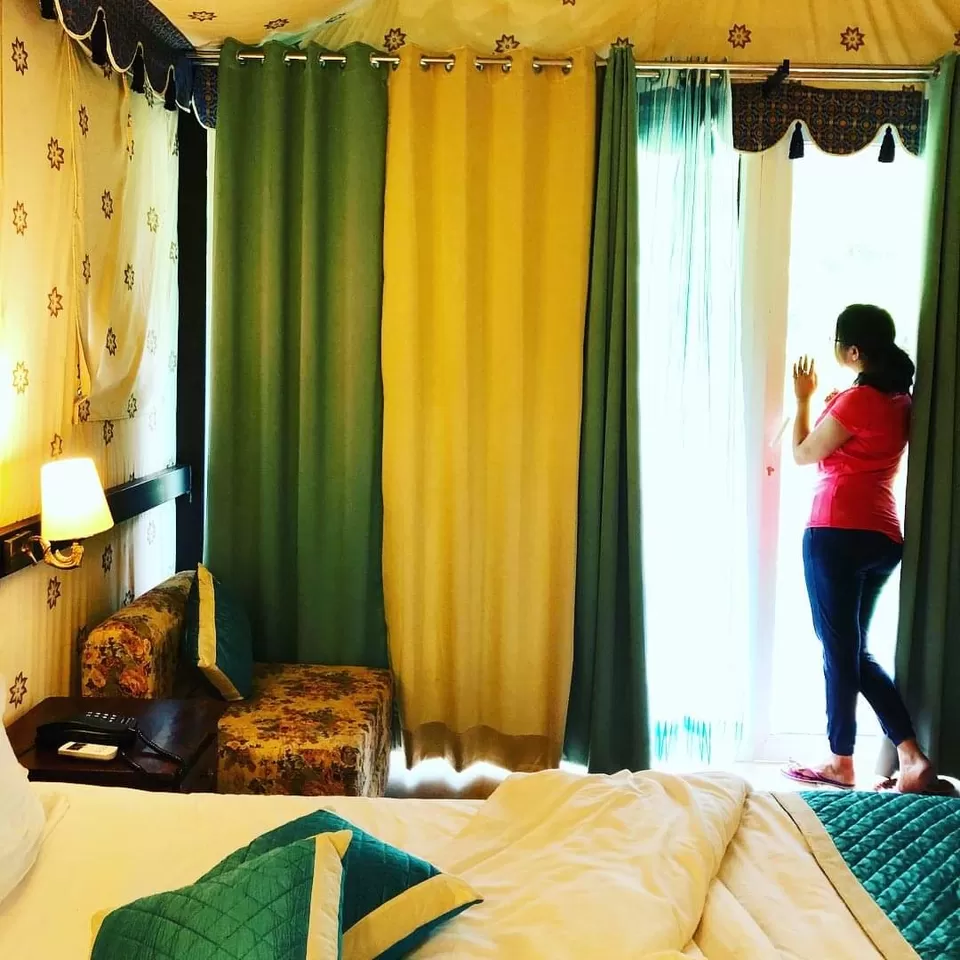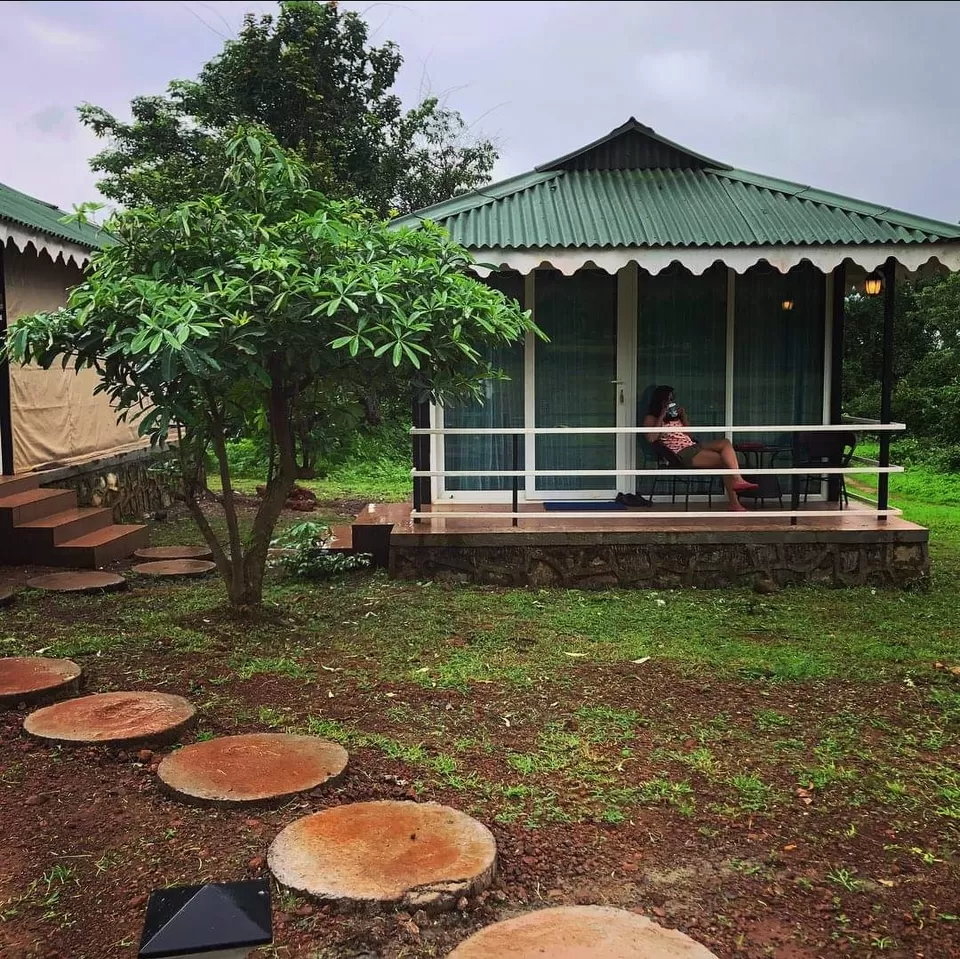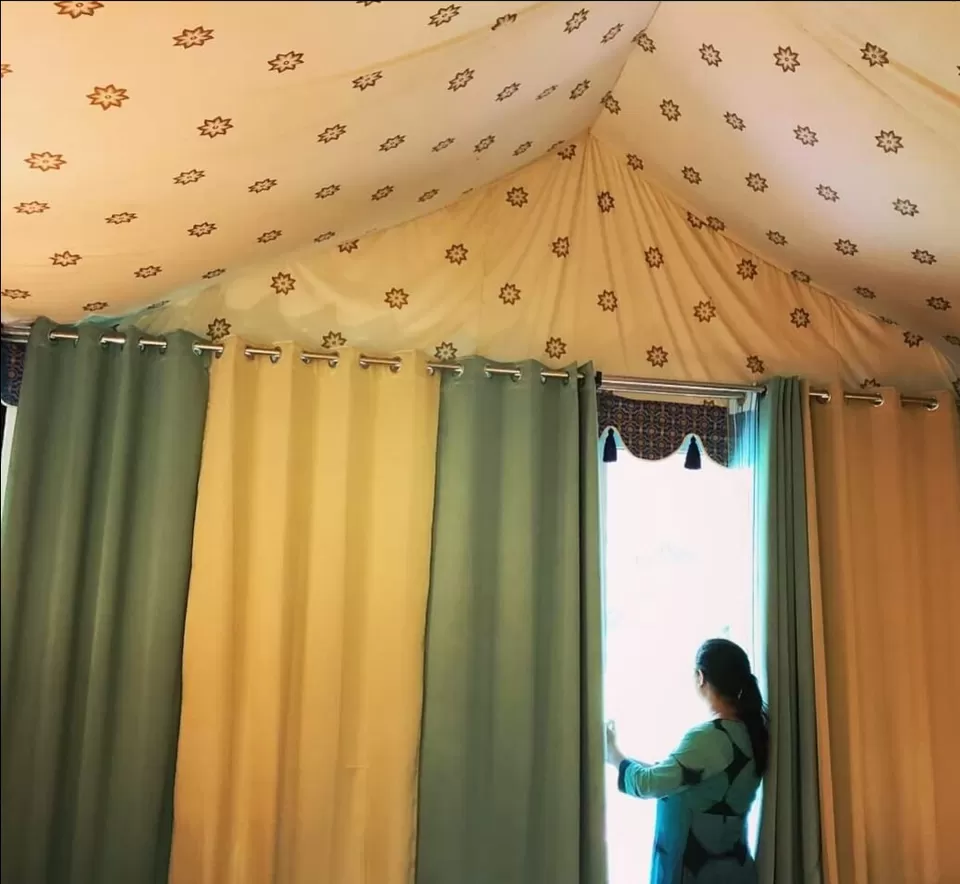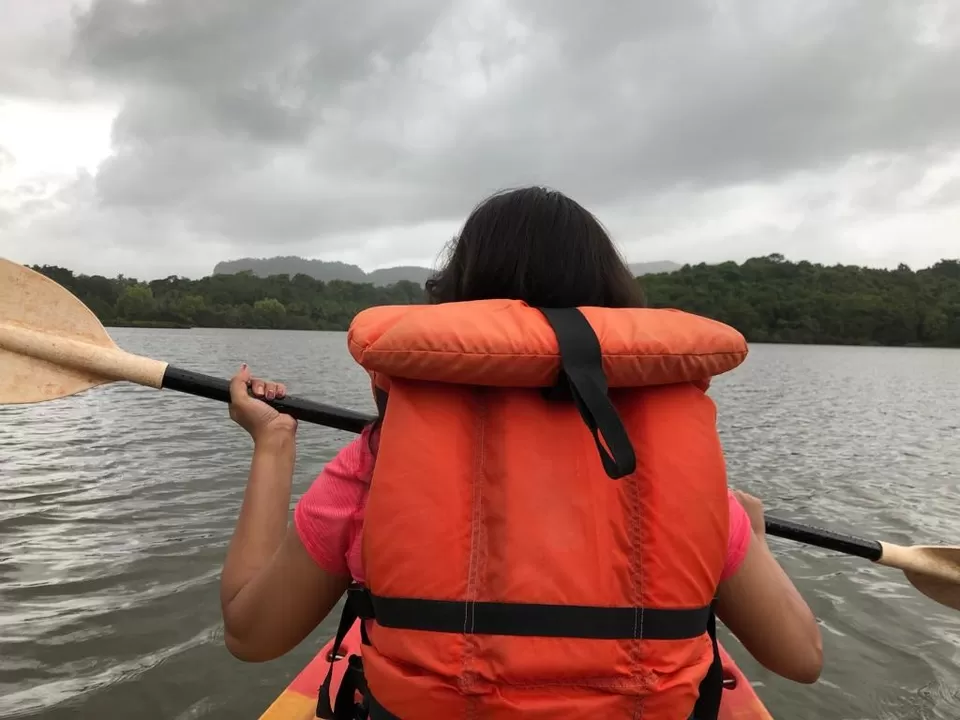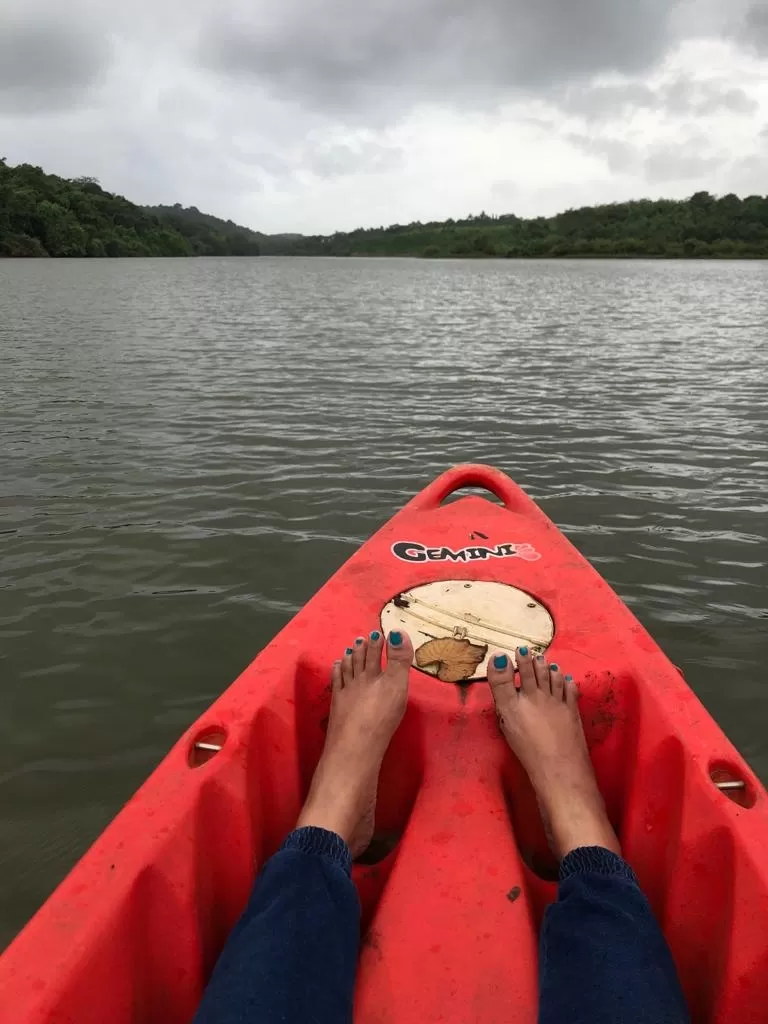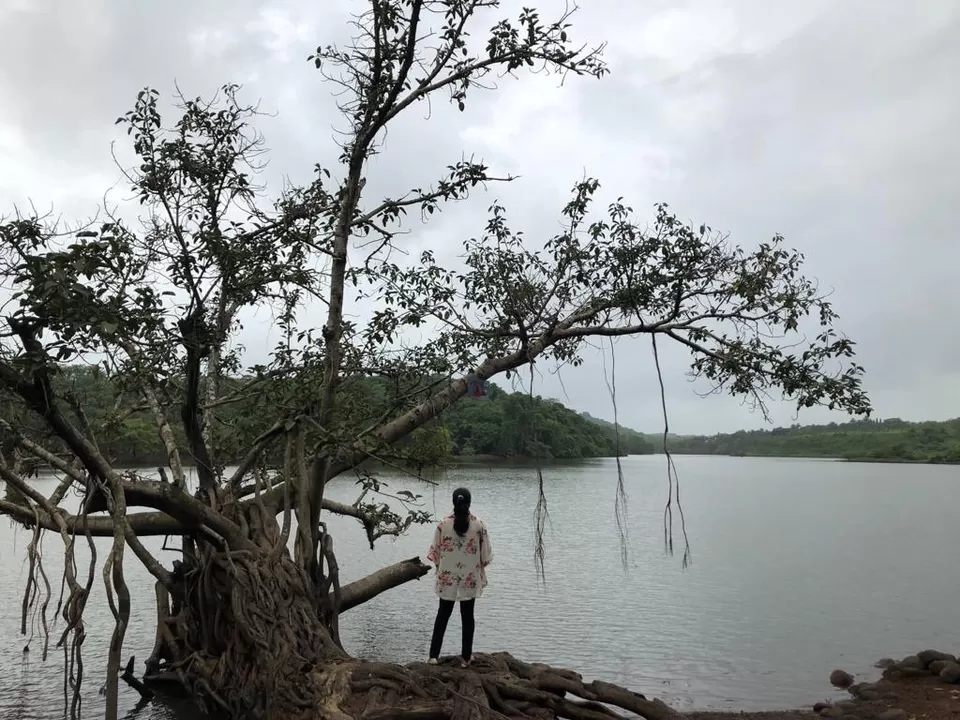 This was the day of Rafting and the Rafting starting point was 17 km away from our resort. So we requested the corporate team to take us with them and now we were a part of thier super chill team and our hitch hiking experience started.
After putting on our rafting gears we were waiting for release of water from nearby Rawalje dam. As here Rafting is conditional to release of water from the dam.
As the water started rushing in ..we jumped into our rafts and our Rafting experience began.
Here instructors come down from Rishikesh during the season and are highly experienced.He taught us different rowing moves and was constantly instructing us the direction in which we need to row. Mainly 2 -3 grades rapids can be found here ,namely ( Good morning, Morning headache,Johnny walker etc). In the rapids there was enough turbulence and we need to hold on to rope tied around the raft and row following the direction's from the guide .. It was thrilling but honestly I was frightened to the core and was mostly holding on to the rope and not rowing for which I got scolding and warning from the guide too..
After Rafting across various rapids for about an hour our guide threw us off the raft and we had to swim across 5 to 6 km ( read float) in the river.But it was an unique experience with clouded monsoon sky above and greeneries around as we swam or floated across.
After a tiring Rafting session we were happy to see one of our friend coming down from Mumbai to rescue us from here... And we were off to Mahabaleswar...