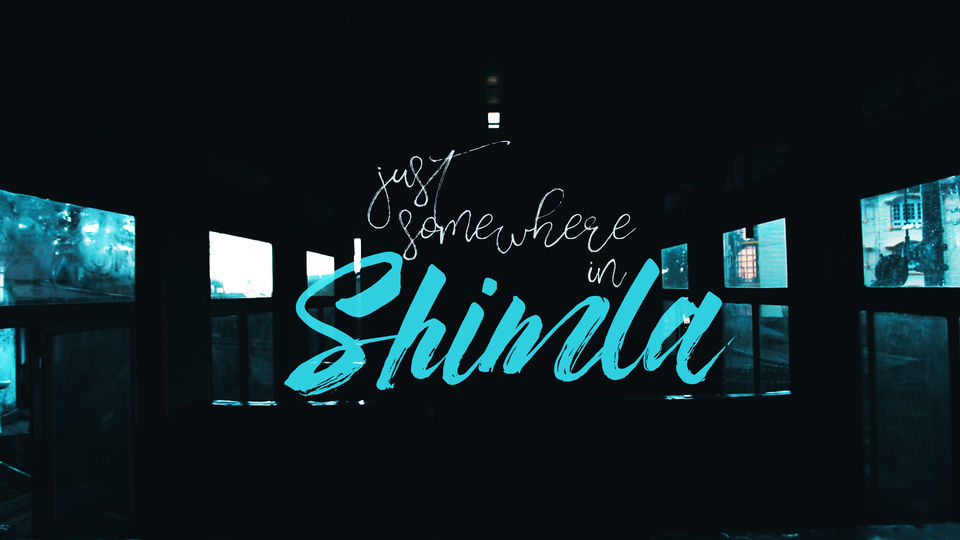 SHIMLA. The Queen Of Hills. The Exotic Mountains and The Lush Green Trees, Snow around you and a Strange Vibe in the Air. What Vibe Do You Ask? The One that Traps you into the World of Nature and Frees Your Inner Peace letting you Escape from the Funny Rush of The Modern Lives, That Vibe. You Go Up There in the North and feel like A Long Wait Coming To An End. People up there on those mountains, "Pahadi Log" have got an Energy So Uplifting, you can't stop but Fall In Love with every Other Face emerging in those Cozy Streets from the British Colonial Era. The Pretty Caps, Their Colorful Local Cloths and of course their very own alcohol, "ANGOORI"; made from the Grapes, gets you into thinking of how Cheerful The Life Is, In Those Valleys.
Imagine Your Way Up To The Hills, Riding On A Beautiful Strong White Horse, The Path 6 Feet Narrow, Mountains On A Side, Trees On The Other And Soft Snow Falling Over Your Head. That Is SHIMLA. And One Never Just Go On A Trip To Shimla. NO. It's Never A Trip Or A Holiday. It's A CALLING. Those Mighty Mountains, They Call You. Those Sugar Winds Blowing Peacefully, They Call You. Those Leaves Waving Wildly, They Call You. Those Beautiful Zigzag Roads Up There, They Call You. Those Intriguing Folks Call You. That Strange Vibe Calls You. Years Of Merely A Meaningless Survival Comes To An End, When SHIMLA Calls You.
Once You Have Been There, You Aren't You Anymore. It's A Different Soul That Arises From Within. A Good One. A Better One.
A Travel Film From My 7 Days' Escape. Escape To Where?
JUST SOMEWHERE IN SHIMLA.
THE POKED FOLK.
Directed, Filmed And Edited By: YASH POKHARNA