Trips and Itineraries for Shimla
3 Days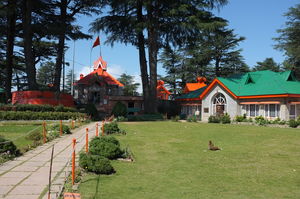 Things to do in Shimla for a Fulfilling Experience During A Summer Break
4 Days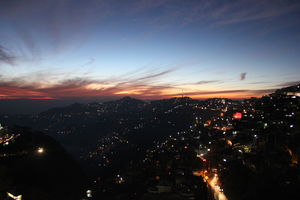 Tatta Paani : Shimla, like never before!!
---
Top Places To Visit in Shimla
127 Spots
The place is abuzz with activity all through the year and is the heart of the town of Shimla in Himachal Pradesh. While one may want to go shopping here, this place is home to some ver famous malls and shopping complexes like the Hong Kong Market. A number of restaurants and cafes dot the street and one can drop by any of them for a snack and drink. One is reminded of a carnival at The Mall, as the mood is full of fun, frolic, merry making and delicious food. A good thing here is that no vehicles are allowed to play here, so that one can stroll around peacefully without being honked at.
9 Reviews
Chotta Shimla, Shimla, Himachal Pradesh, India
The capital of Himachal Pradesh is yet again a hilly town spread over a bunch of pictuesque hills which again are crowned with snow at winters. Unlike its rivals, Shimla has a toy train connectivity from the nearby village of Kalka which is about 100 kms apart. The train journey though slow offers a visual treat rich in different terrains and altitudes. Pines, steep slopes, snow, hilly terrains are all you can count on in shimla.
7 Reviews
---
Hotels and Homestays in Shimla
260 Hotels
---
---
Best Time to Visit Shimla
Peak Season: March to June is a popular tourist season in Shimla as the weather is quite pleasant and perfect for outdoor activities. The temperature is comfortable and usually varies between 15°C and 30°C. If you are into adventure sports then this is the ideal time to try paragliding, trekking, camping and rafting.
Shoulder Season: You can also visit Shimla during winter months. The hill station witnesses heavy snowfall and tourists throng Shimla in December during Christmas and New Year. Winters are also an ideal time to visit Shimla if you love adventure sports like skiing and ice-skating.
Off-season: It is advisable not to visit Shimla during monsoons as the place has a history of having landslides every now and then. The roads can get very slippery and it is not a good idea to roam around at this time.
---
Budget for Shimla
Accommodation in hostels and guesthouses: INR 500 - 800
Food in local cafes and street eateries: INR 50 - 150
Public Transport in buses and auto rickshaws: INR 15 - 80
Sightseeing: INR 10 - 50.
For Mid-range Travellers: INR 1200 to INR 3000 a day
Accommodation in mid-range hotels and resorts: INR 800 - 1000
Food in mid-range cafes and restaurants: INR 250 - 500
Local transport in local taxis or car rentals: INR 200 - 400
Treks and Hiking packages: INR 1000 and upwards.
For Luxury Travellers: INR 4000 and upwards
Accommodation in 4* or 5* hotels: INR 3500 and upwards
Food in upscale restaurants and bars: INR 700 and upwards
Local transport in private taxis: INR 2000 and upwards
Guided tours: INR 1500 and upwards.
---
---