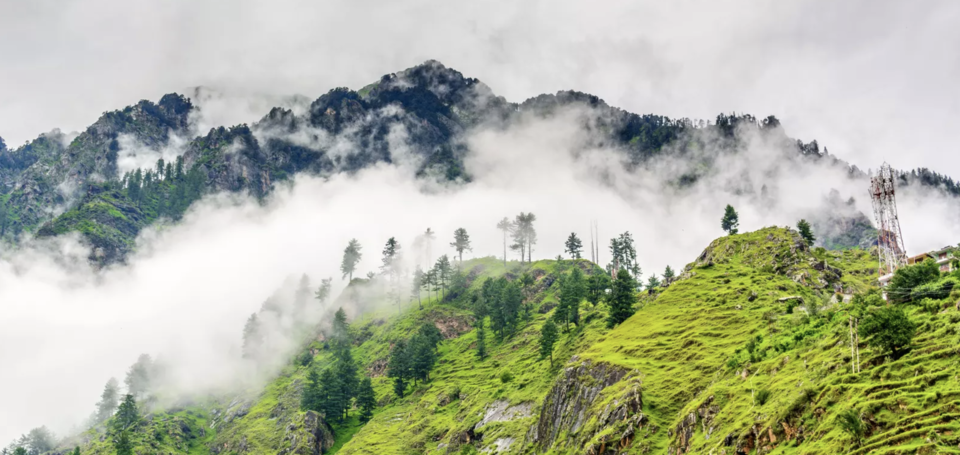 Follow my entire Vlog on Youtube @The Lost Bong:
Traveling when employed in a software company is pretty difficult nowadays. First, you have think about money, leaves, your manager's approval as well as the same for everyone who has planned to travel with you. But, me and my ex-roommate, his girlfriend and another friend finally made it with a little bit of planning and a LONG WEEKEND.
On the 28th of May, we had a leave owing to the Memorial Day, thus we set off for the first time to Kasol (which was our first destination) and we were going to stay there for 2 nights, which was the 26th & 27th.
Post Friday work, we set off around 4.30 AM and we hired a car on rent (Toyota Innova - 13 Rs. per km and night charge - 250). This was okay for us, since we split it among 4 of us. We stopped for breakfast along the highway in Gurgaon, made our way through outer Chandigarh (Punjab) and our 2nd stop was at Sundernagar (Himachal Pradesh) for our lunch at around 2PM in the afternoon. From Sundernager, we made our way through Aut-Bhuntar and finally reached Kasol at around 6.30 PM.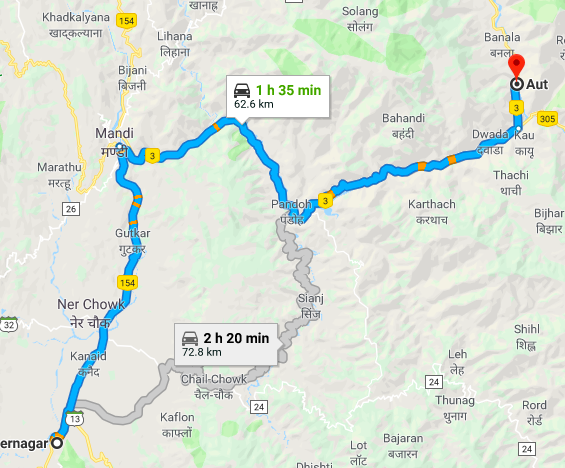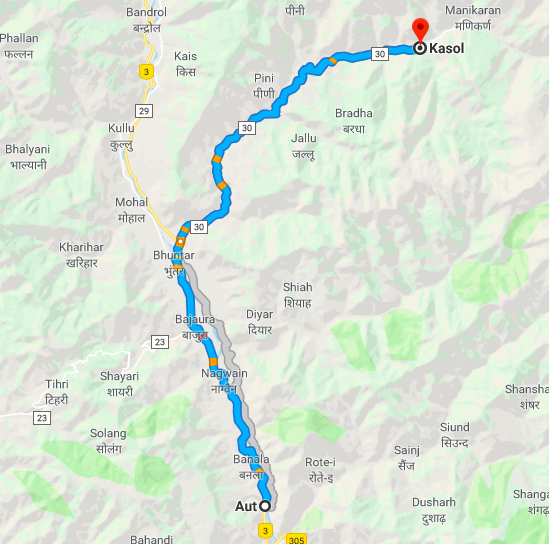 The journey being a total of 14 hours. It was very tiring, but we were up for our evening adventures.
We checked into the property our friend booked for us, Hukam's Holiday Homes. A pretty decent hotel at around 2.5k, however, depends on the season that you are visiting in.
We freshened up and went out to check out the local shops in the market.Now, on our way we saw a lot of souvenir shops and cafes, such as the most popular one among Indian travellers, Little Italy. But to be honest, we didn't have our food there, since we didn't want our travel to be a cliché. Instead, we thought of checking out some local places later on. We walked further towards the main market and just in front of a booze shop, we found a narrow lane going towards the river. We immediately made up our mind, to do some adventures in the dark, thus bought a couple of beers and vanished away into the dark alley.
The next thing that we find is the iconic Kasol bridge which helped us to cross the Parvati River and reach the other bank. A group of guys were chilling in the middle of the bridge smoking hashish but they were no nuisance. That's the best part when you visit Kasol. People would help you out and also give you tips which can make your trip better than you initially thought.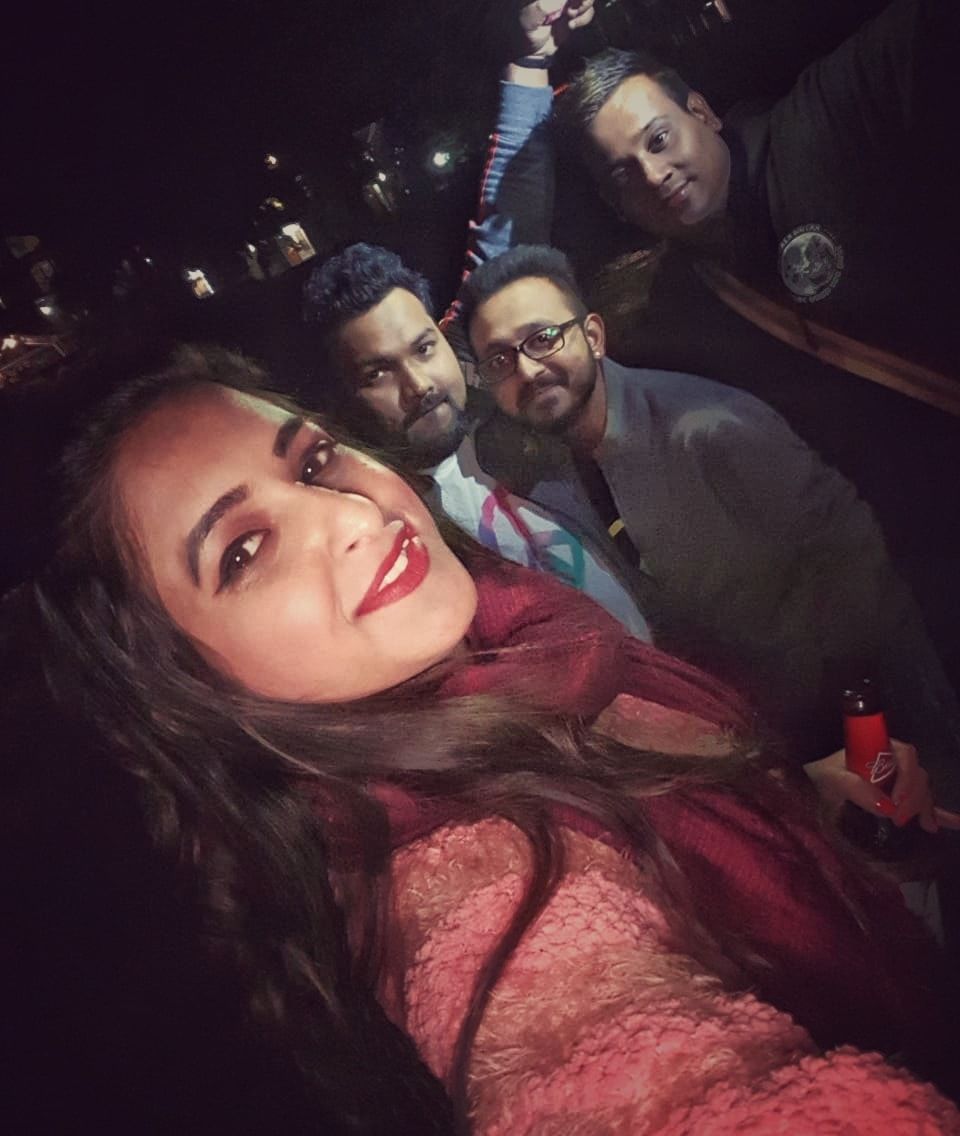 We brought along a torch and a laser light so that we could play around with them in the dark. The objective here was just to drink and fool around, since we could see nothing in the dark and we had enough time to spare. The weather was very comforting along with the sound of gushing water of the Parvati Valley, which was a music to our ears.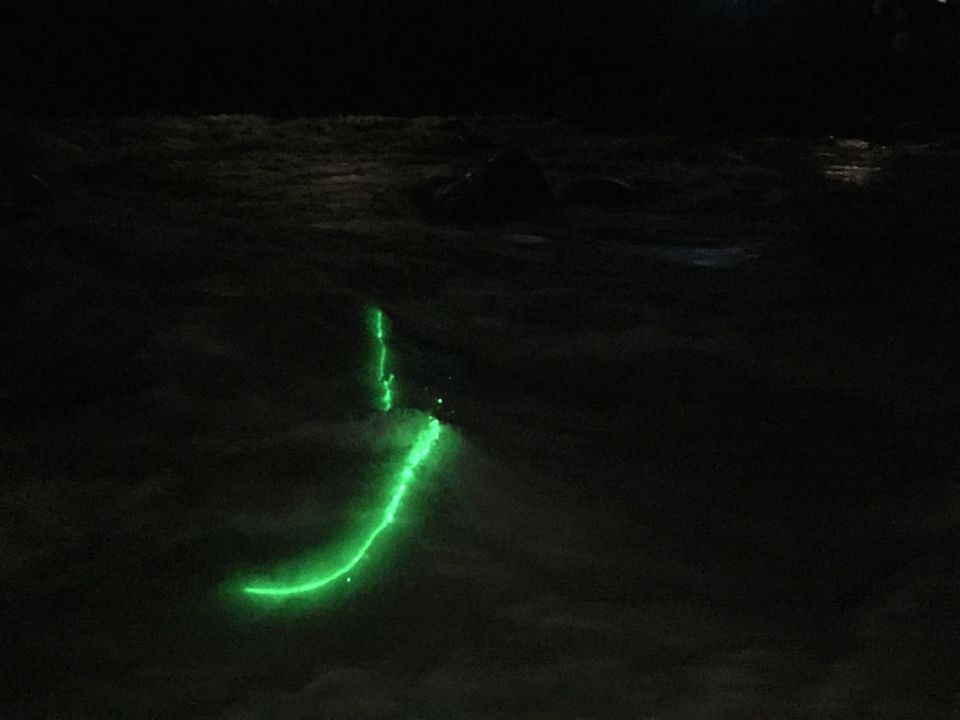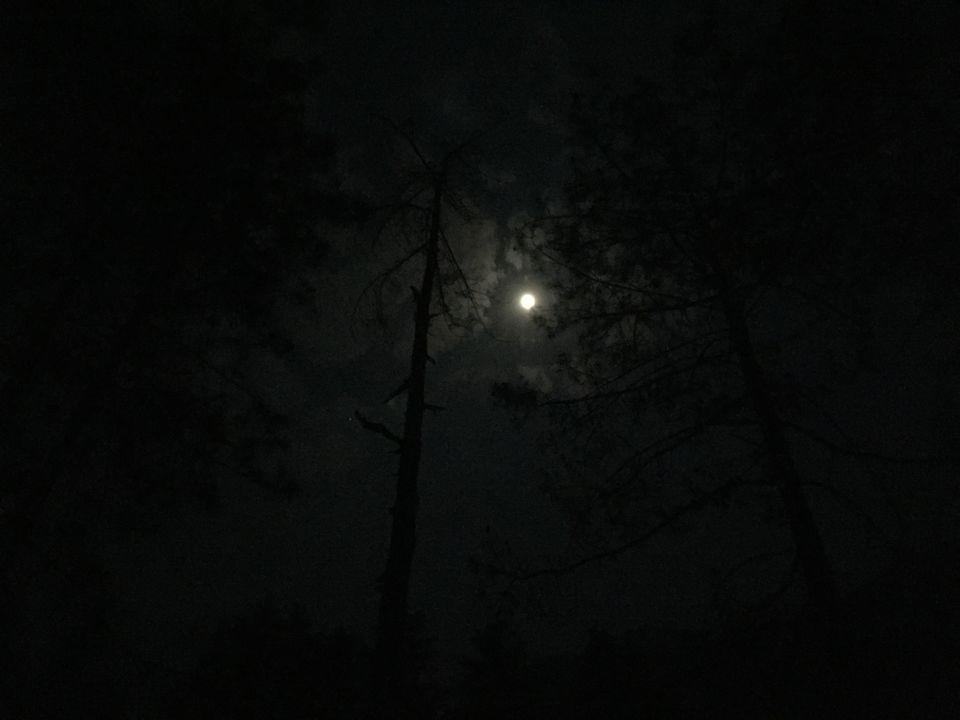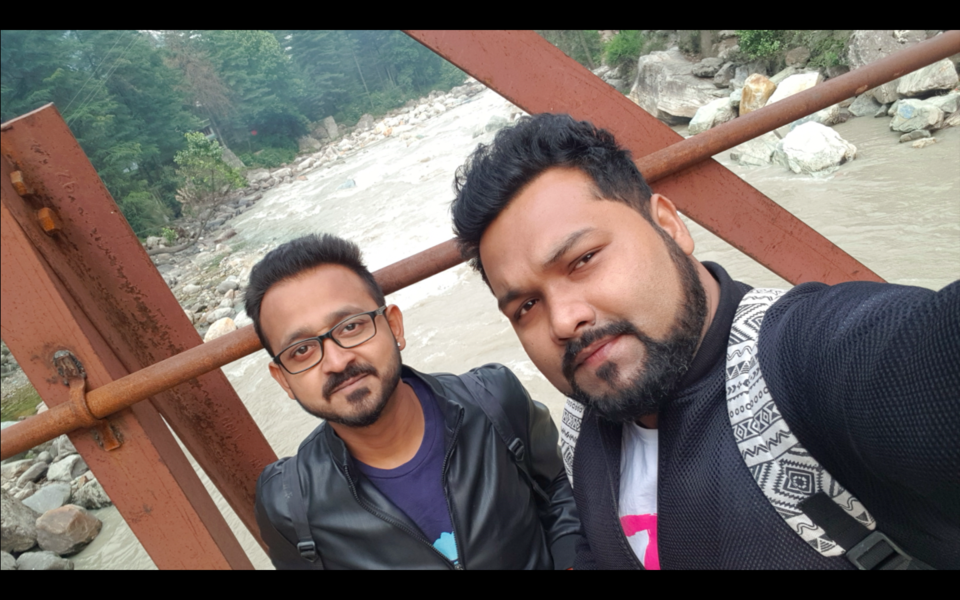 After spending around an hour and a half we made our way back to the market, where we just strolled by. We came across a pretty little shop, where we had chocolate waffles. It was so delicious, so do try out the German Bakery (A Unit Of Moon Dance Cafe). It would be worth the taste.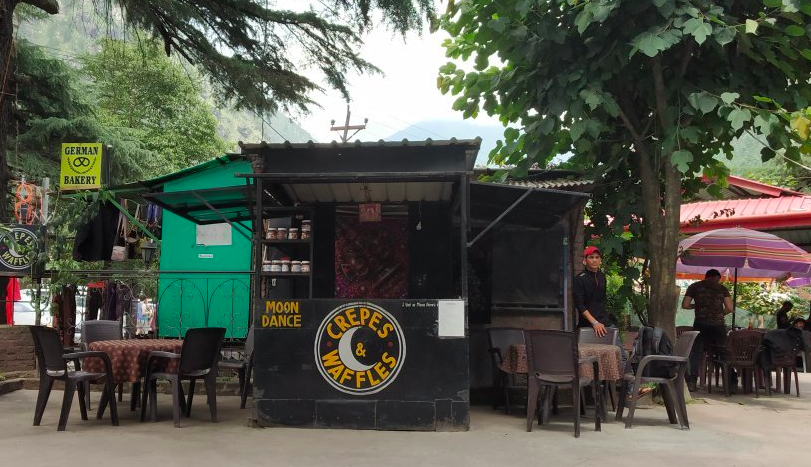 As it was around 8 o' clock, our bellies started calling out to us, even when we had waffles sometime back. We thought of checking out some local cafes now, for our next itinerary - Dinner!
We entered MaMa Cafe, but to our dismay they served only vegetarian food that day, thus we moved on with our search of non-vegetarian food options. The next cafe we came across was Yerpa Cafe, which suited according to our taste. We tasted a bit shakshouka (Reference from Wikipedia - Shakshouka is a dish of eggs poached in a sauce of tomatoes, chili peppers, and onions, commonly spiced with cumin, paprika and cayenne pepper.) which is loved by the Israelis. Then, we ordered fish as well and it was a local fish from the river itself. Our purpose of dinner was rightly served in this cafe.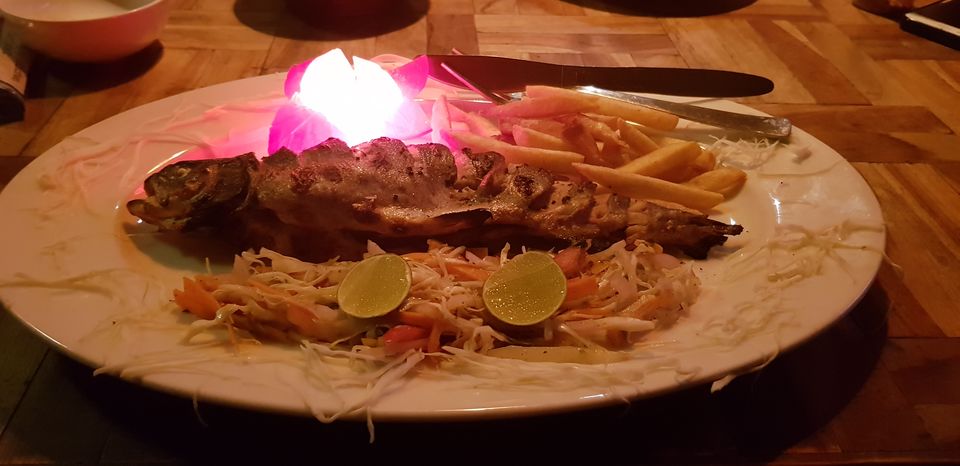 We were there drinking until late around 11 o' clock and we made our way back to our hotel. We didn't sleep, instead we went off to the roof. Luckily, we were carrying our portable speaker and we just spent the night watching the starry sky listening to some classic ballads as well as Floyd. Needless to mention, we indulged ourselves in that peaceful atmosphere.
Next morning, started with a hot cup of tea at our hotel. I was watching the nearby tents from our hotel balcony and I got jealous. The next time I visit this place, I am going to put up in tents for sure.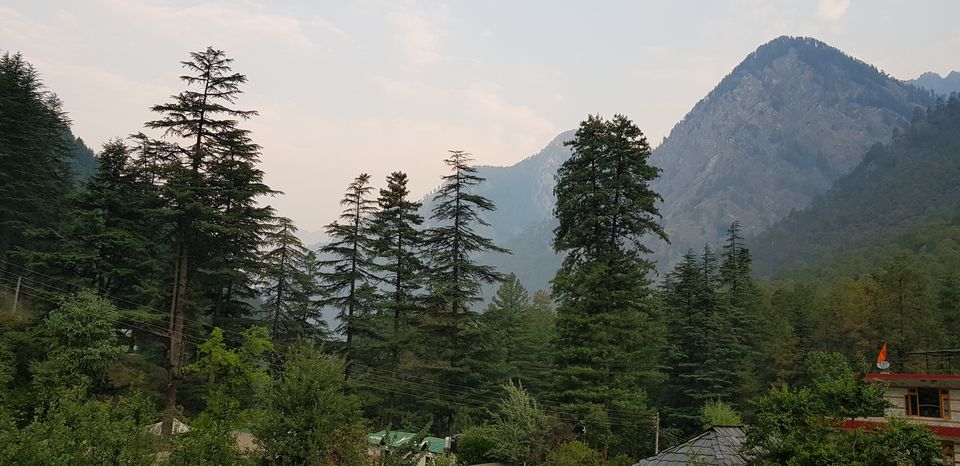 We again started our journey towards the market which was a 10 minutes walk from our resort. On the way, we visited the Alpine Guest House in Kasol, which is situated right at the banks of the river.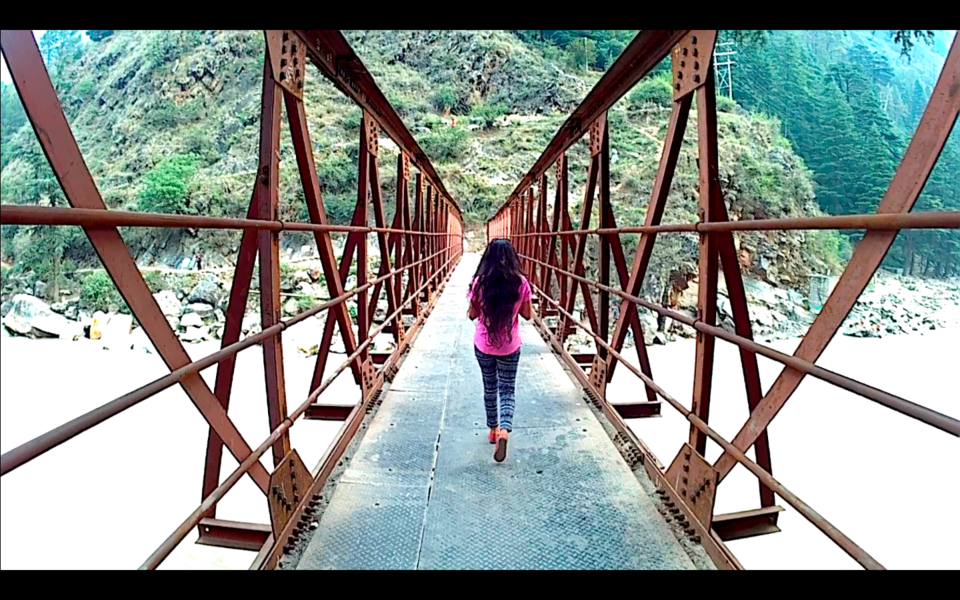 We also came across the infamous leaf, which is used to make Hashish.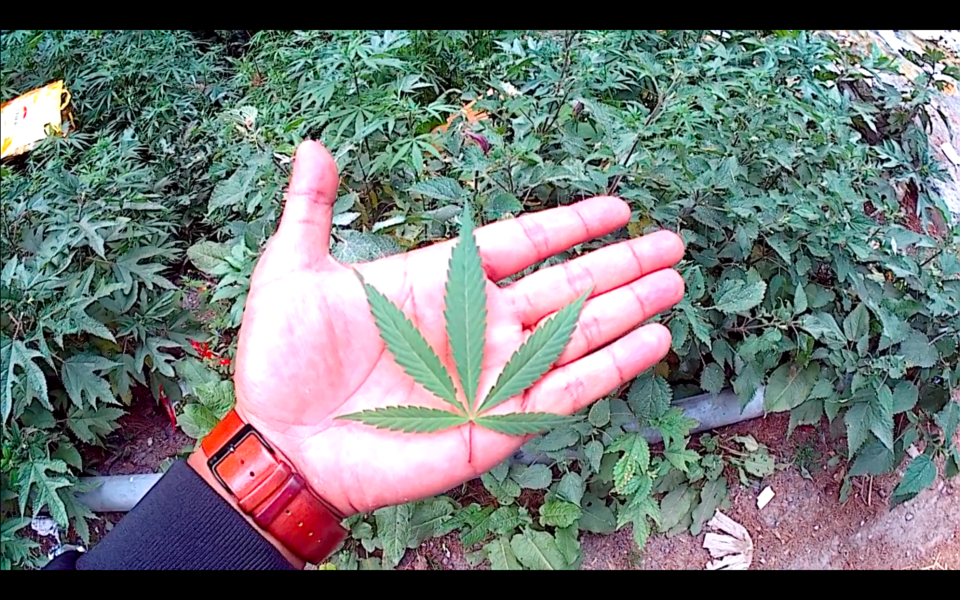 After all this, we started towards an isolate place, which our friend had referred to us. It was a place, where we could just chill out by the Parvati River in total wilderness and no one around to disturb us.
On our way, we stopped for a tea-break again.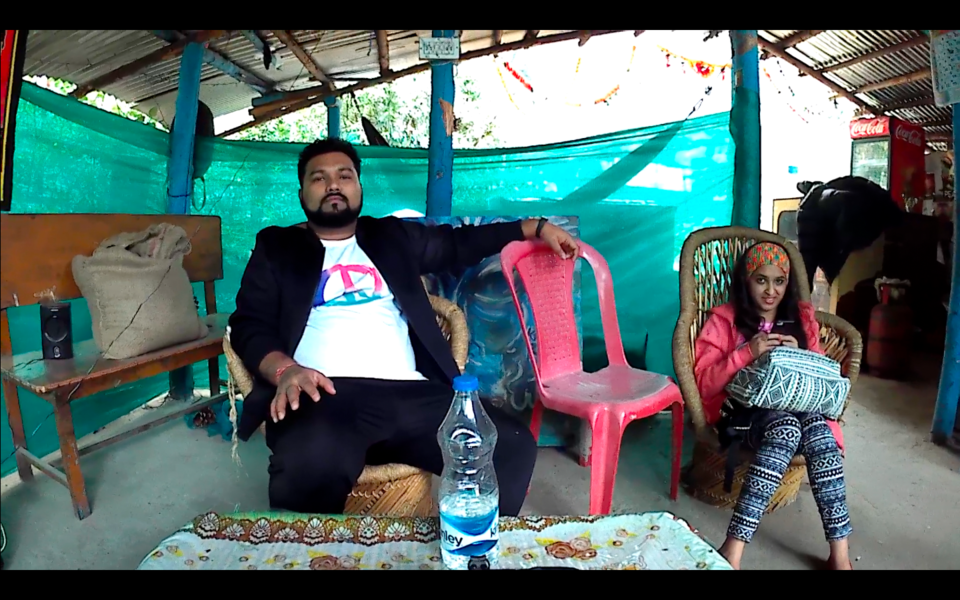 Then, finally we made our way into the jungle and it took us around 20 minutes to reach the spot. Let me show you: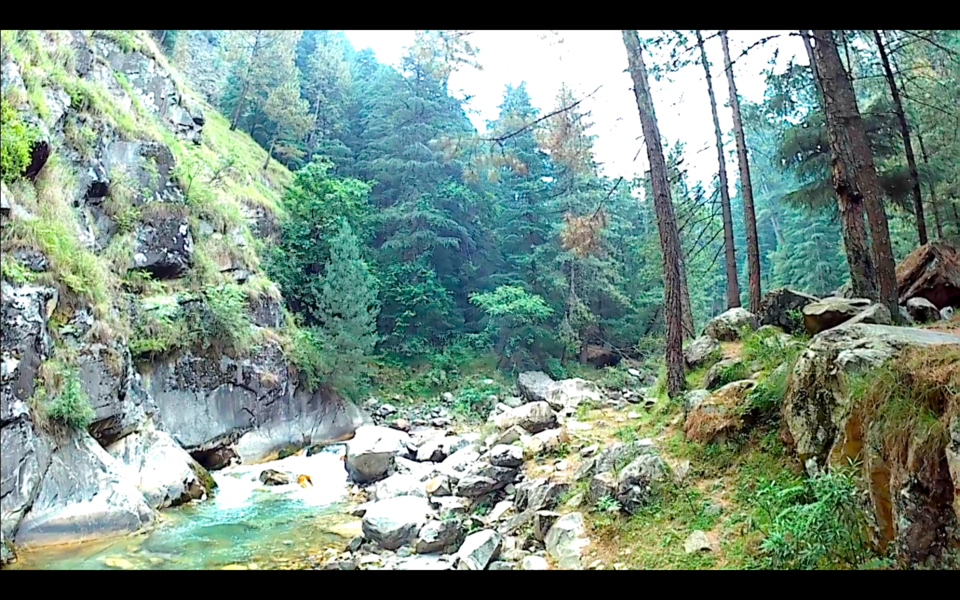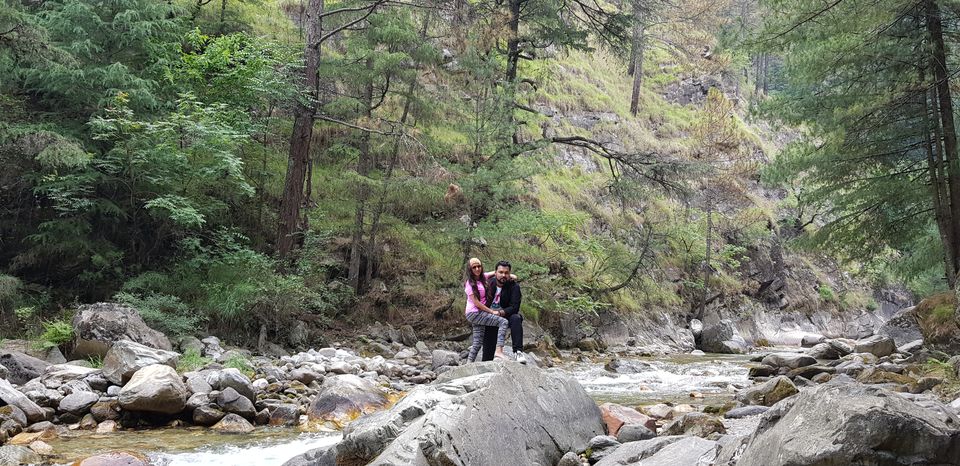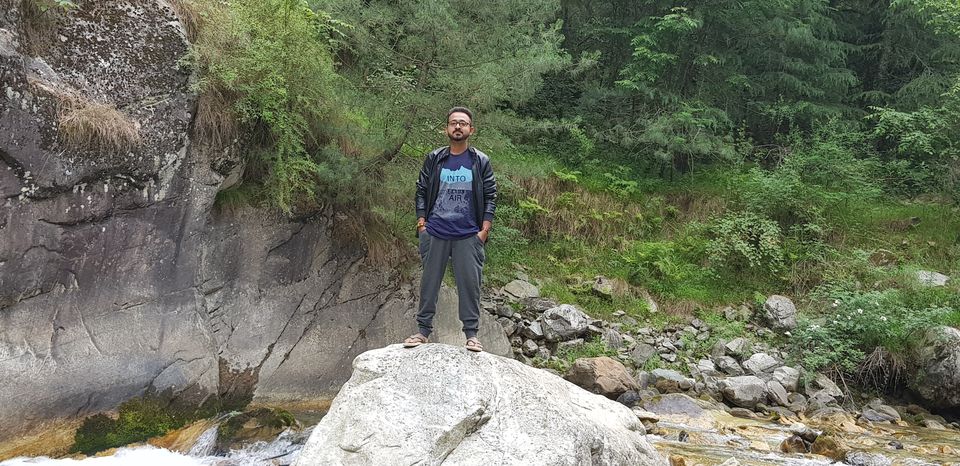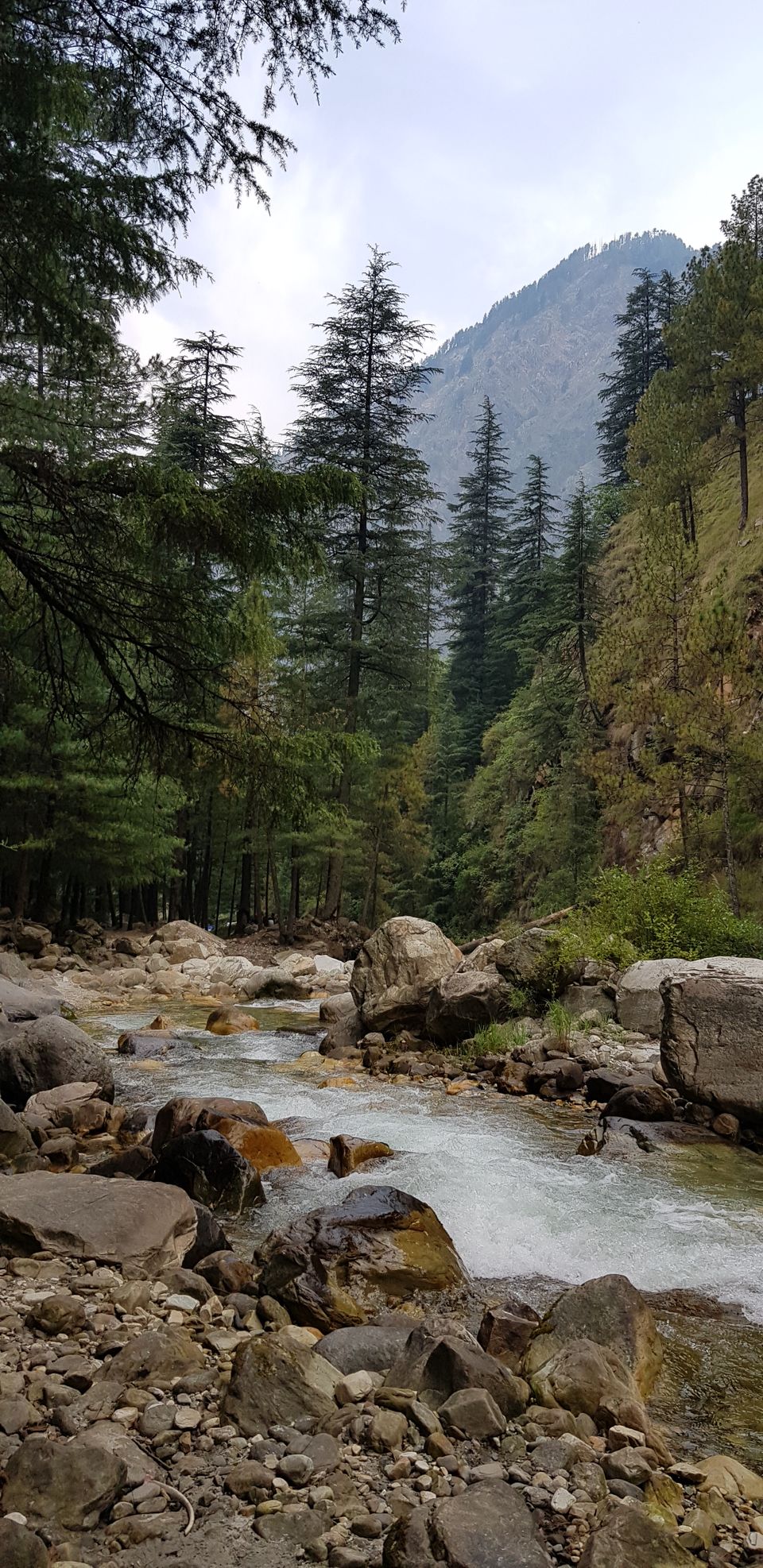 Time passed by, as we indulged ourselves in photoshoot as well as a bit of introspection. Trust me, such a place would definitely make you feel emotional and poetic. We even sang songs with no one around to listen to. It was so much fun.
Next thing we know, we were hungry thus we headed back to the market and up on our itinerary was the Jim Morrison Cafe. You have to hike a bit, to reach the place, but it was worth all our efforts and the breathlessness we experienced.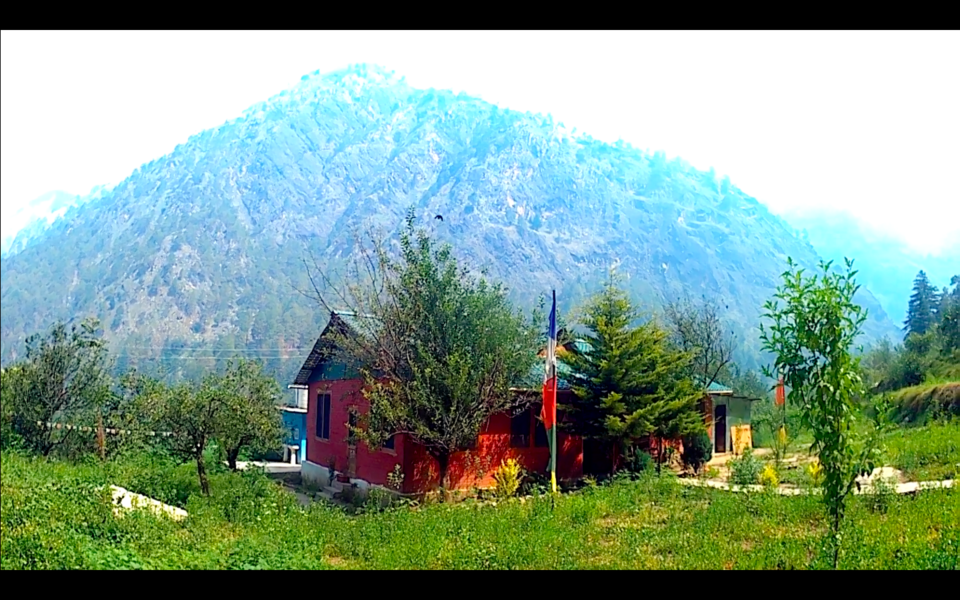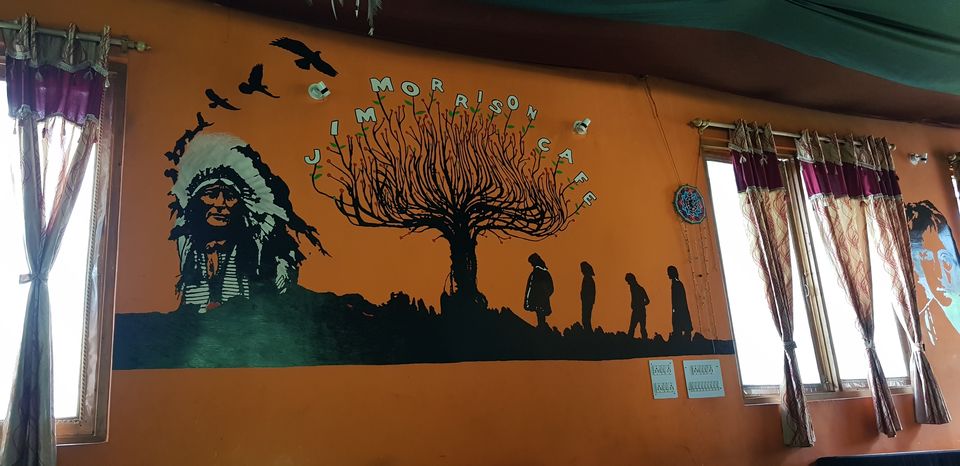 It had a very casual seating and there are only vegetarian options. The cost is definitely within one's budget. Thus, we spent the next couple of hours just relaxing and listening to the old school music, which we fell in love with.
Post that, we returned to our hotel as we had a long day coming up, when we hiked up-to Tosh.
So, that is how we spent 2 nights in Kasol. Nothing much to do here, but just lazying away your mind so that you can refresh your soul before you get back to work.
If you have some wonderful experiences to share about Kasol, then please do comment. Would love to connect with a fellow traveler.