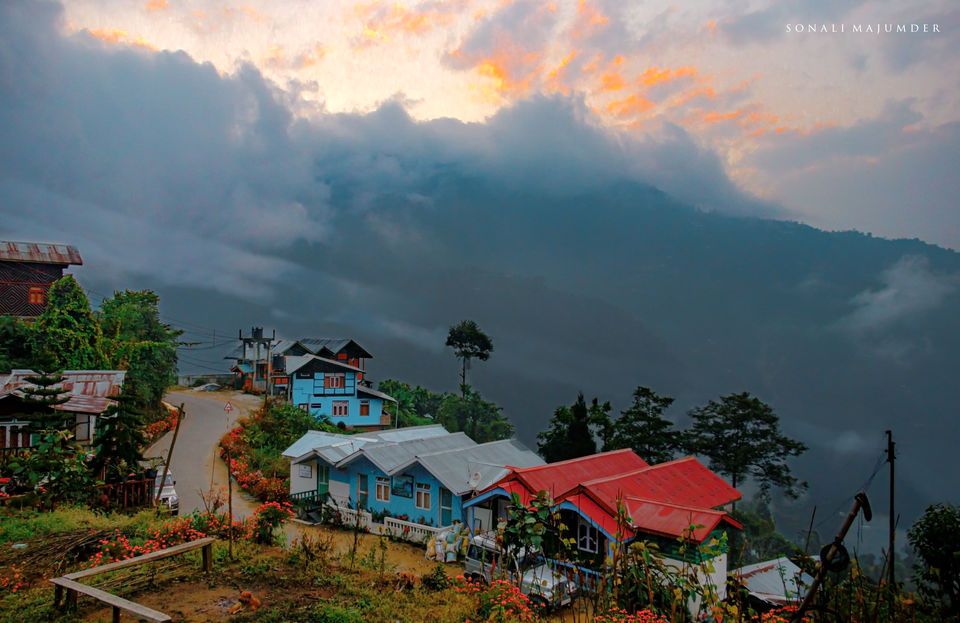 I love travelling but sadly I don't get time now a days.
Finally I got a chance to spend a couple of days in the lap of nature. In August me and three of my friends made a plan to take a break from the hustle and bustle of this busy city. We opted for mountains over beaches. Now it was not an easy task to select the place. After a lot of research in internet & related blogs finally we got the place where we could refresh ourselves.
Kolakham is a non crowded offbeat serene beauty where chirping of birds, lush green pine forest, majestic view of Mt. Kanchenjungha, misty road are there to welcome tourist. It is approx 117 kms away from NJP railway station via Gorubathan and takes almost 4 hrs to reach.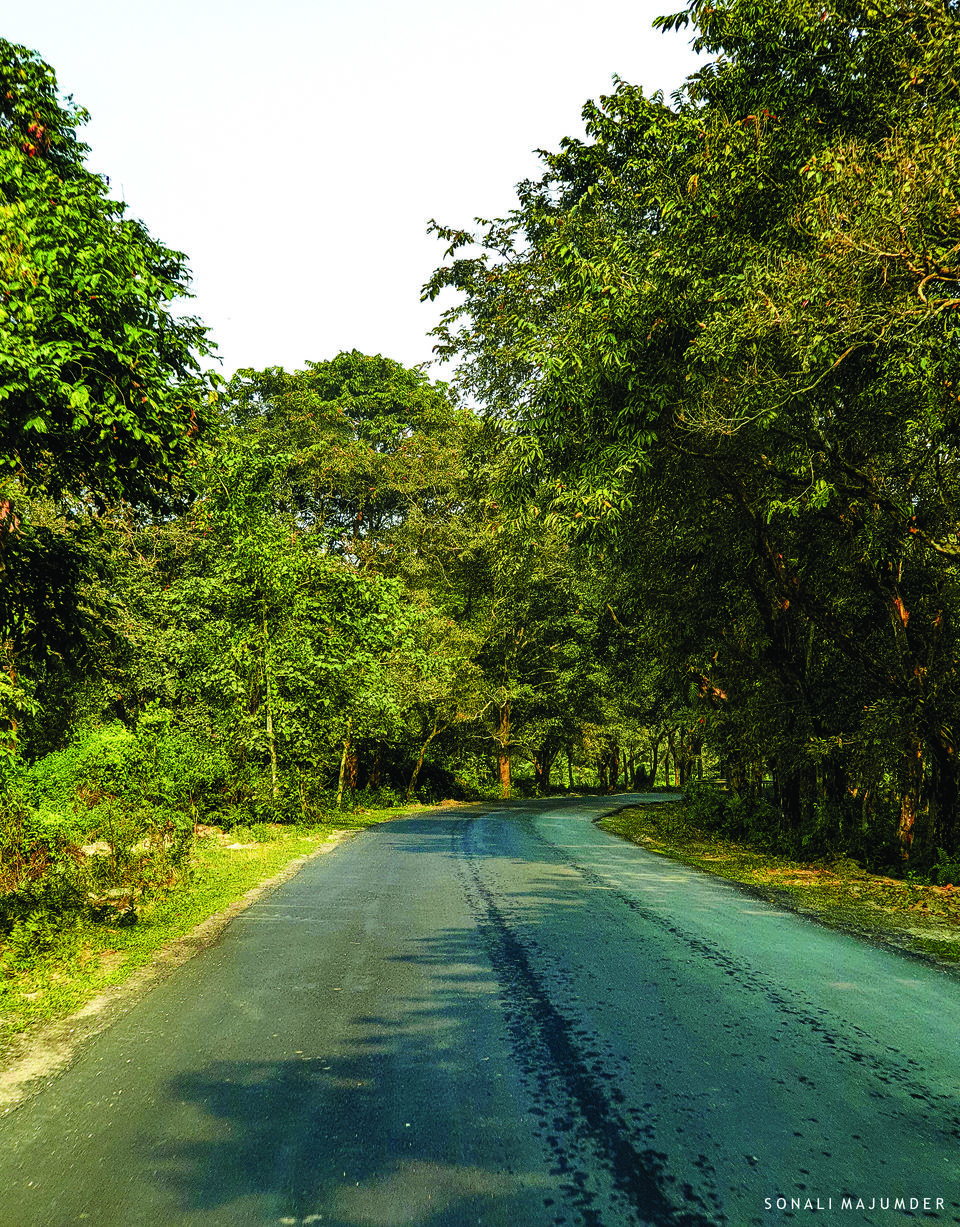 Day-1
We reached NJP station around 8 am in the morning. Our car was waiting outside the station (we had pre booked the car for our entire journey). Finally we started towards the destination. We gave our first halt at Damdim where we took our breakfast in a local eating joint. We ordered steamed chicken momo and chicken noodles, the taste was average.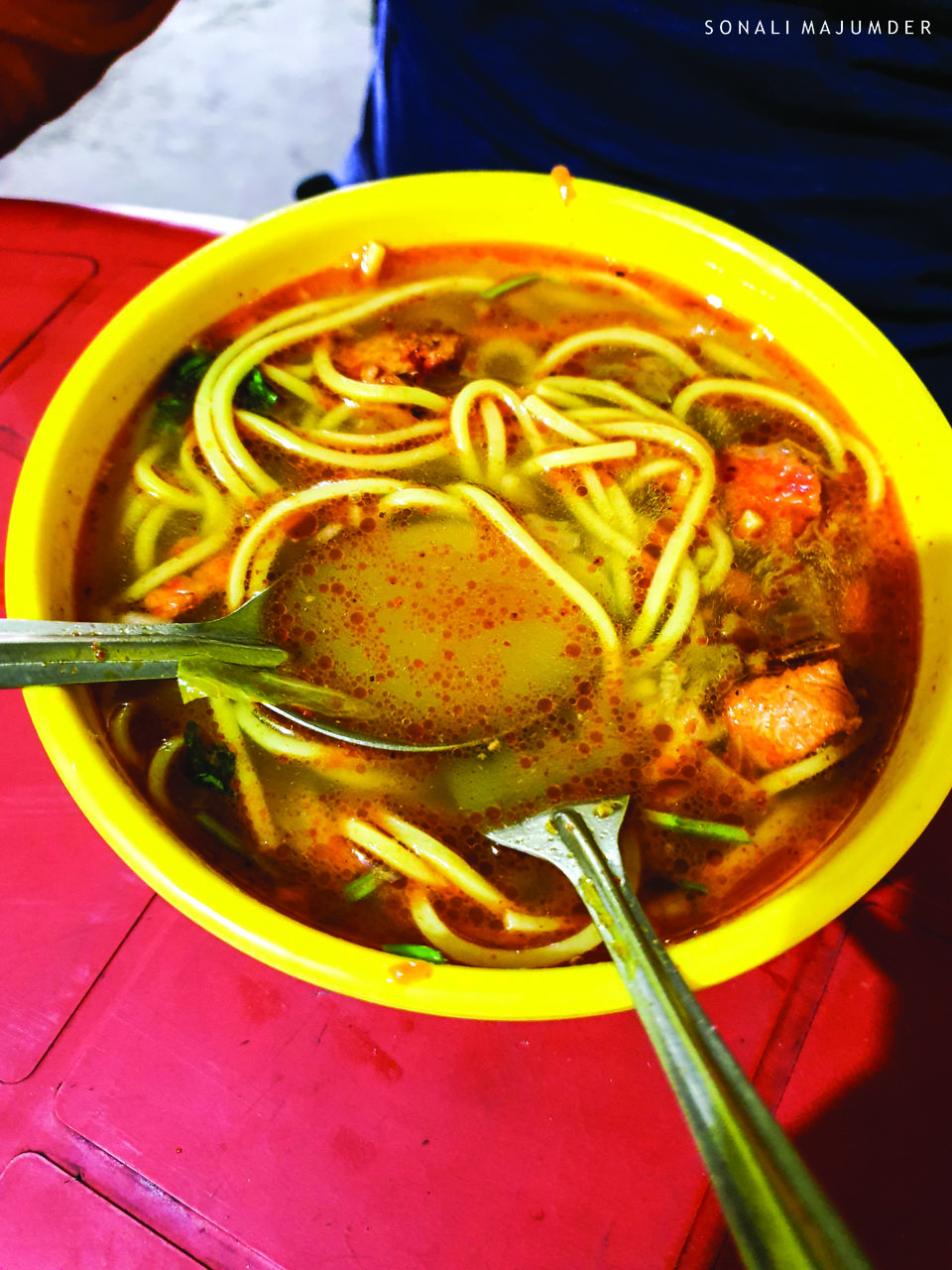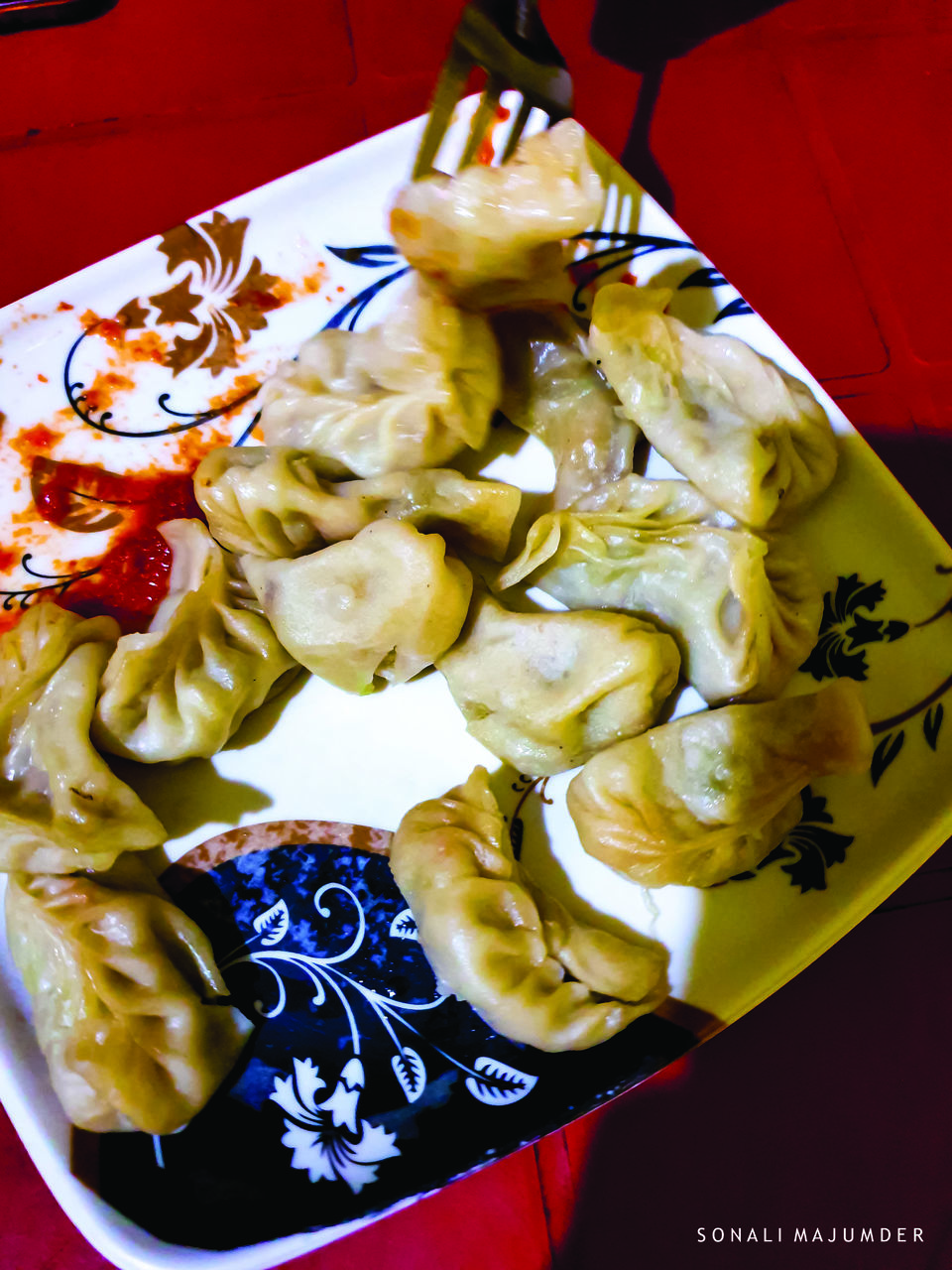 As we were moving towards the place the mesmerizing view of mountain amazed us. On our way we stopped over at Gorubathan view point to witness Chel water falls. After approx 4 hrs hours of journey finally we made into Kolakham around 2 pm.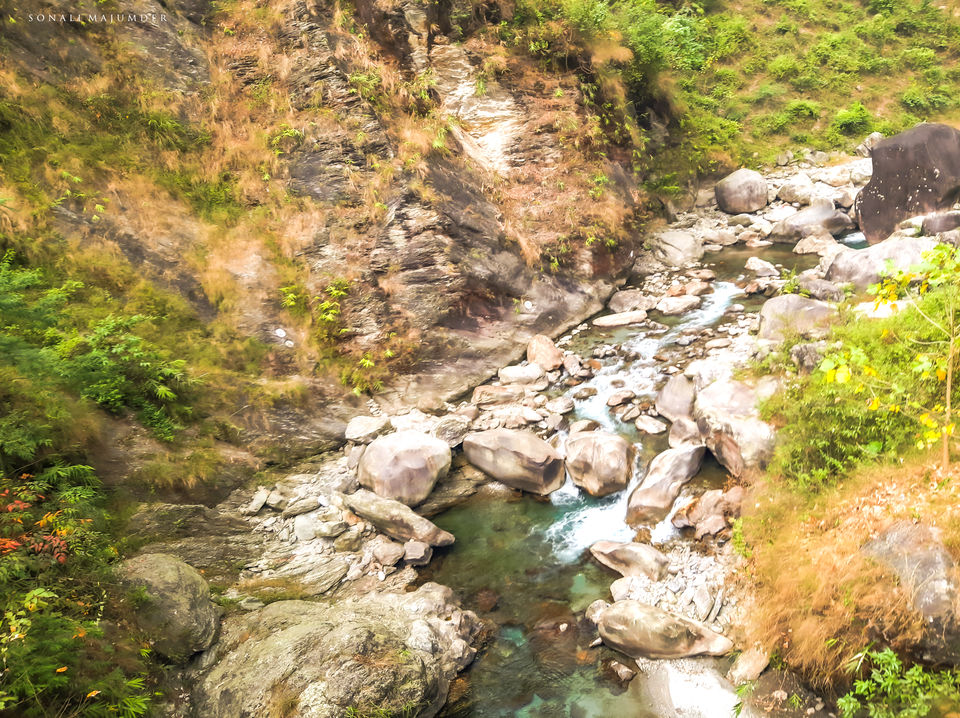 The road from lava to Kolakham is extremely beautiful, covered with pine tree on both sides of the road. Stay arrangements are limited here and some good homestays offer view rooms with balcony. Our first night stay was at Yes Homes (Pinewood resort), We had pre-booked this resort from Kolkata. We booked one duplex room for four persons. The room was spacious with western toilet, geyser and all modern amenities. It was a mountain view room. This resort has 4 rooms all together. We had informed the hotel caretaker Mr. Biru for lunch and it was ready. Hot delicious food was waiting for us. Menu was Rice, Dal, Sobji, Alu vaja, Egg curry. (Room tariff and food package will be mentioned end of this write up). Tiring train journey, 4 hrs road journey and mouth watering food helped us to fall asleep. By the time we wake up the caretaker was ready with tea and onion pakora as evening snacks. We ordered some chicken pakora also. In the evening we sat on the balcony and chit chat among us. Around 9 pm we completed our dinner with Rice, Dal, sobji, chicken & went to sleep with a hope to witness the beauty of snow peaked Kanchenjungha from our room the next morning.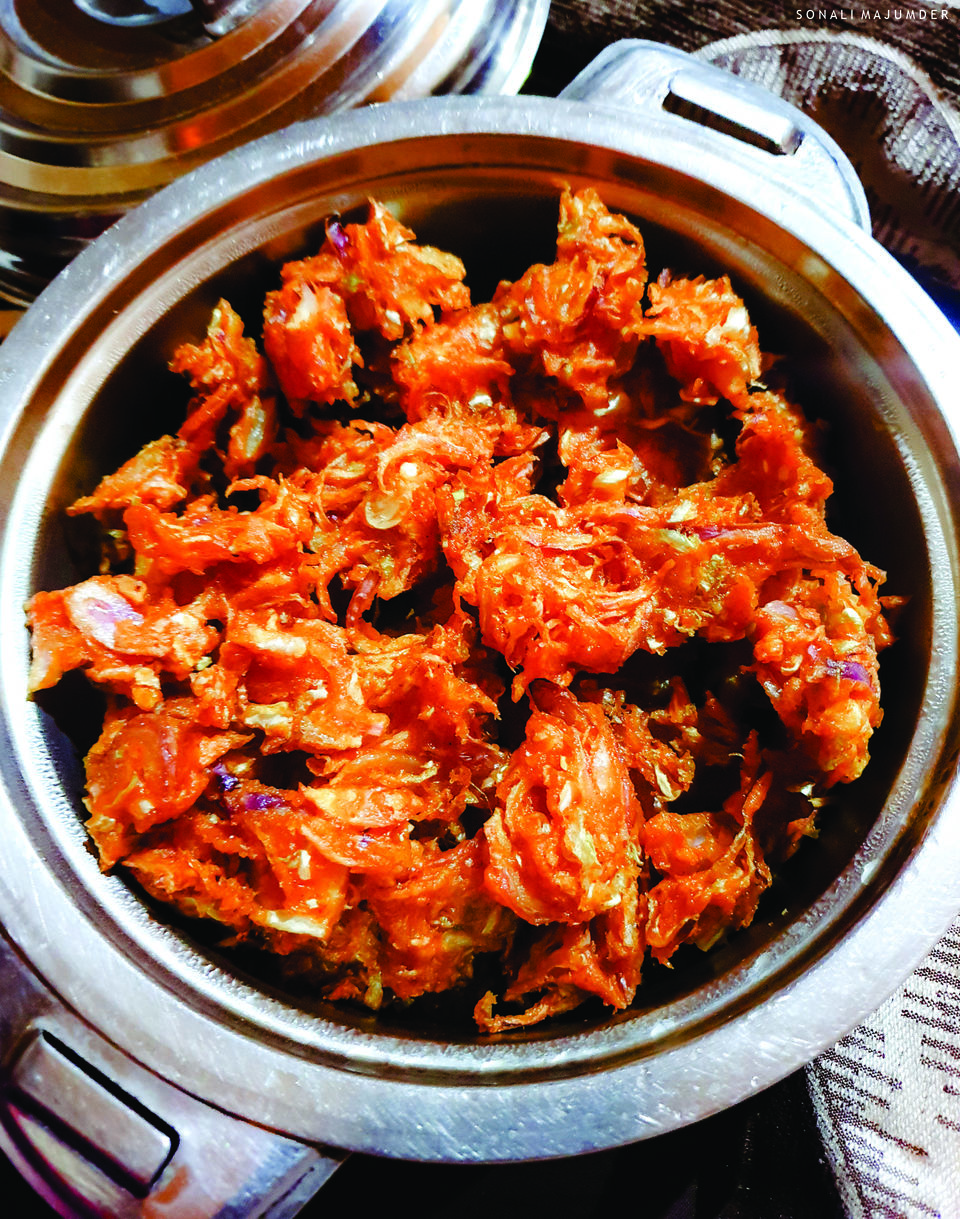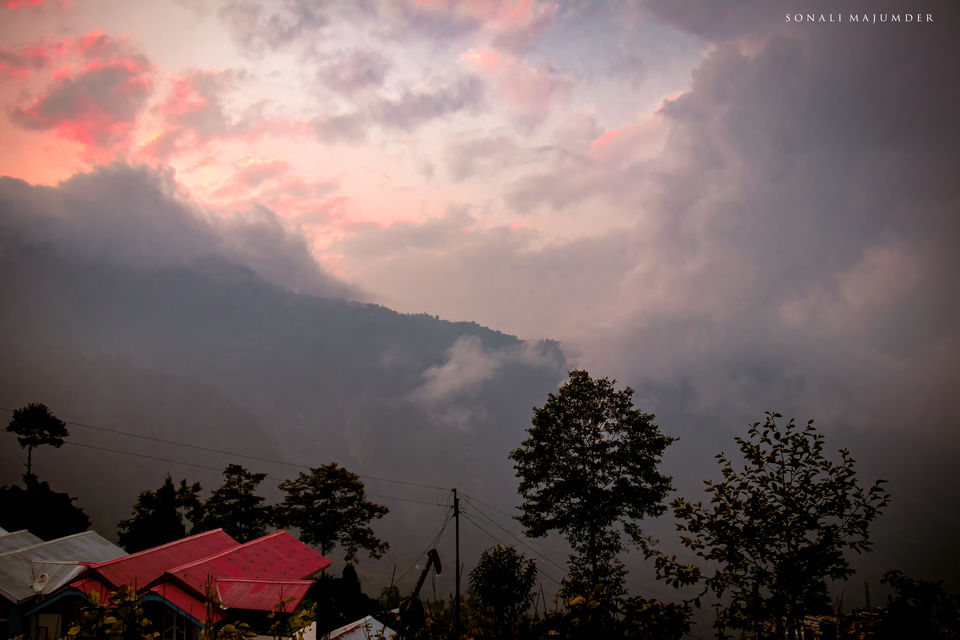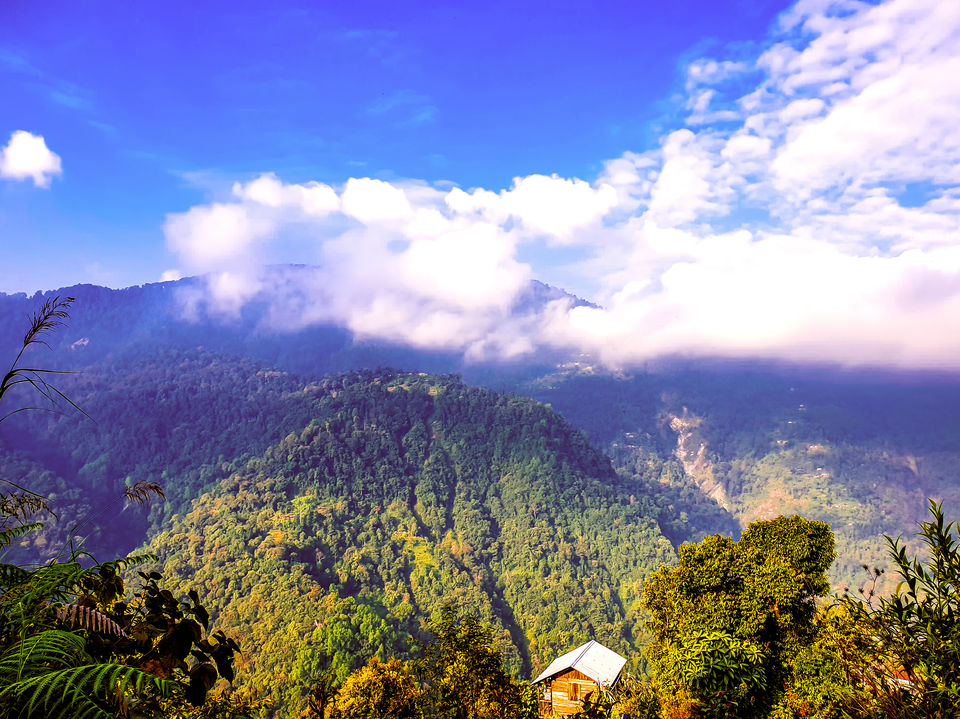 Day-2
Unfortunately the day started with fog, cloud, & mist and this time also our luck did not favor us. Our itinerary for the day was to visit Rishyap, Tiffindara, Lava Monastry, Lava Bazaar and some nearby places. We completed our breakfast with hot and tasty soupy Maggi & started our journey towards Rishyap which is around 9 kms from Kolakham. It is a small and famous tourist destination in Kalimpong, This place is well known for its majestic view of kanchenjungha. After reaching there we had a cup of coffee and moved towards Tiffindara. It is a sunrise view point about 1.5 km from here. If the sky is clear then one can get to see (from left to right) Mt. Kharg, Kokthang, Rathung, Kabru, Talung, Pandim, Kanchenjunga, Simvo, Narsingh and Mt. Siniolchu. We took a trek through a dense concentration of pines, birch, fir and orchids & finally reached the point. The top is like a flat rocky platform created as a view point. The weather was cold but pleasant.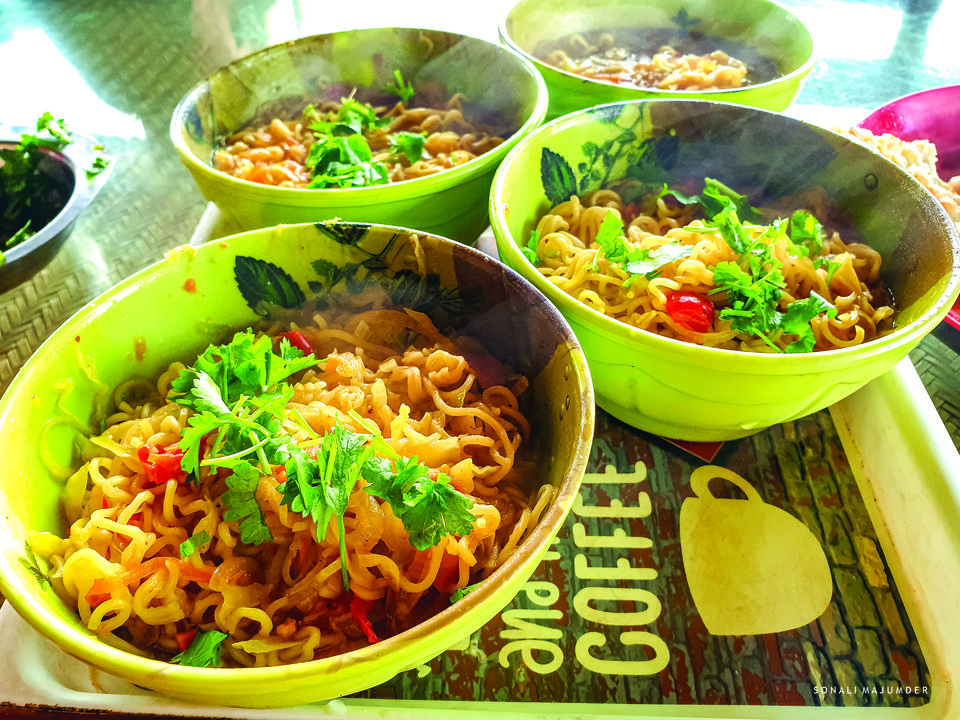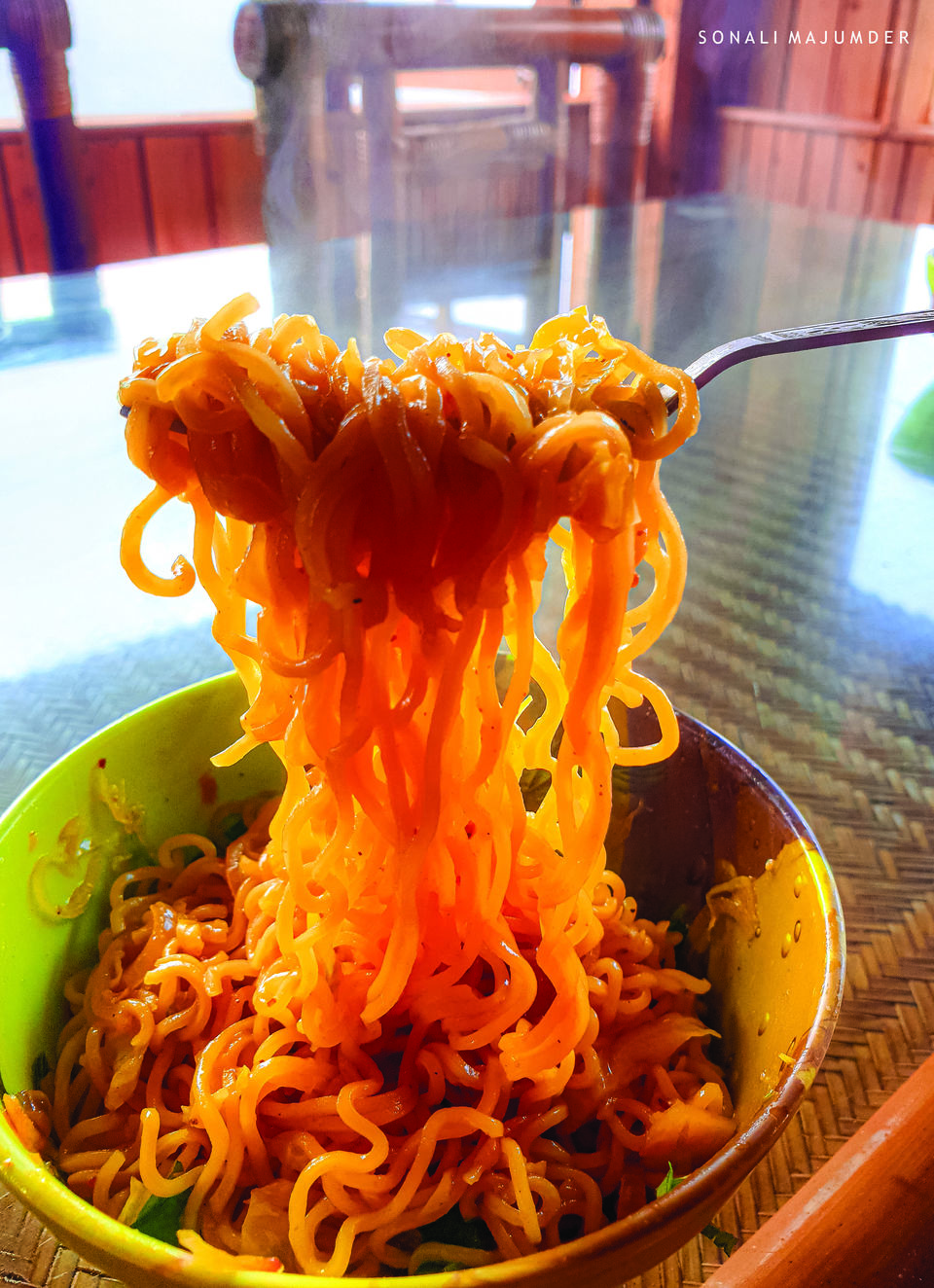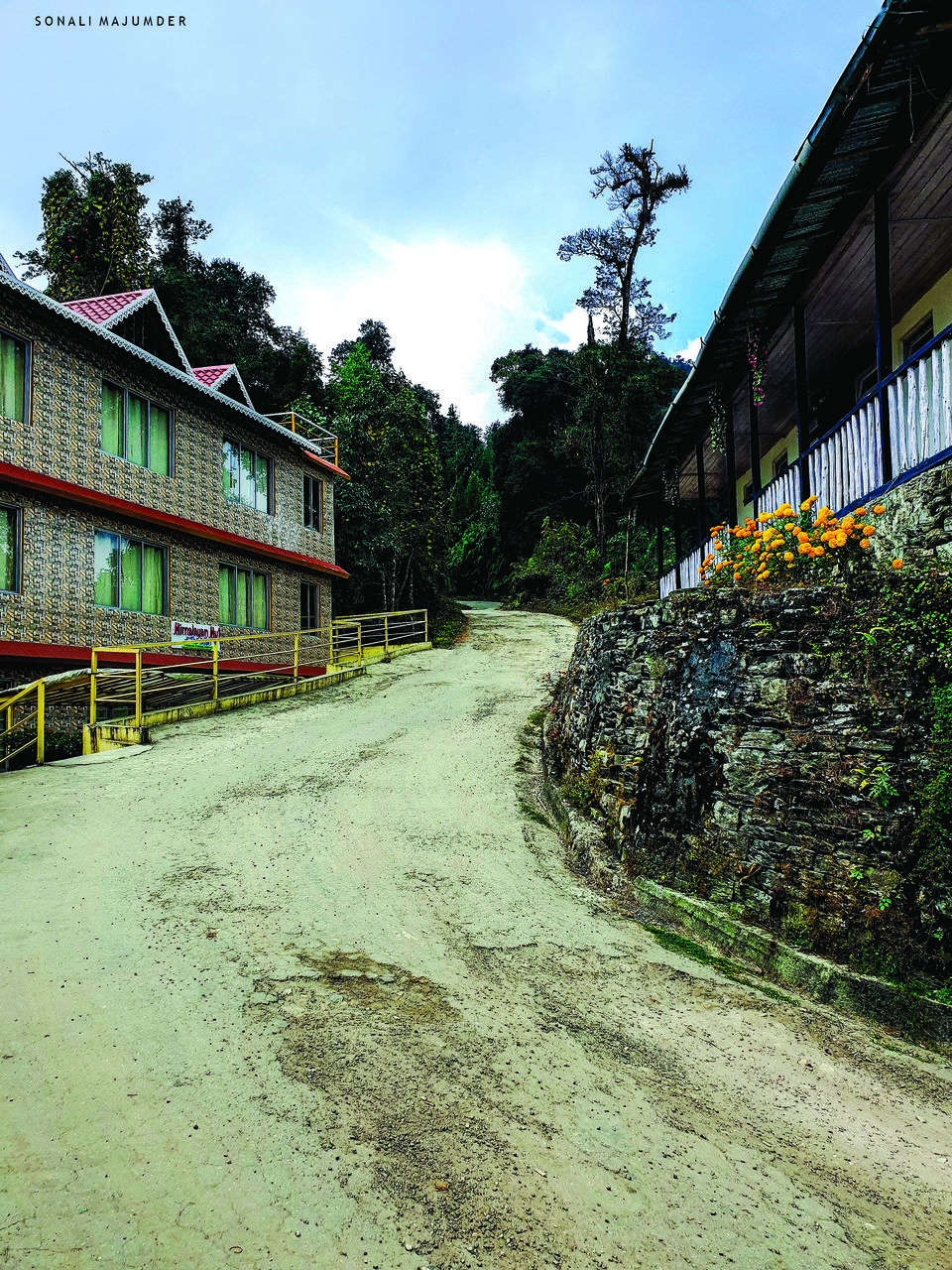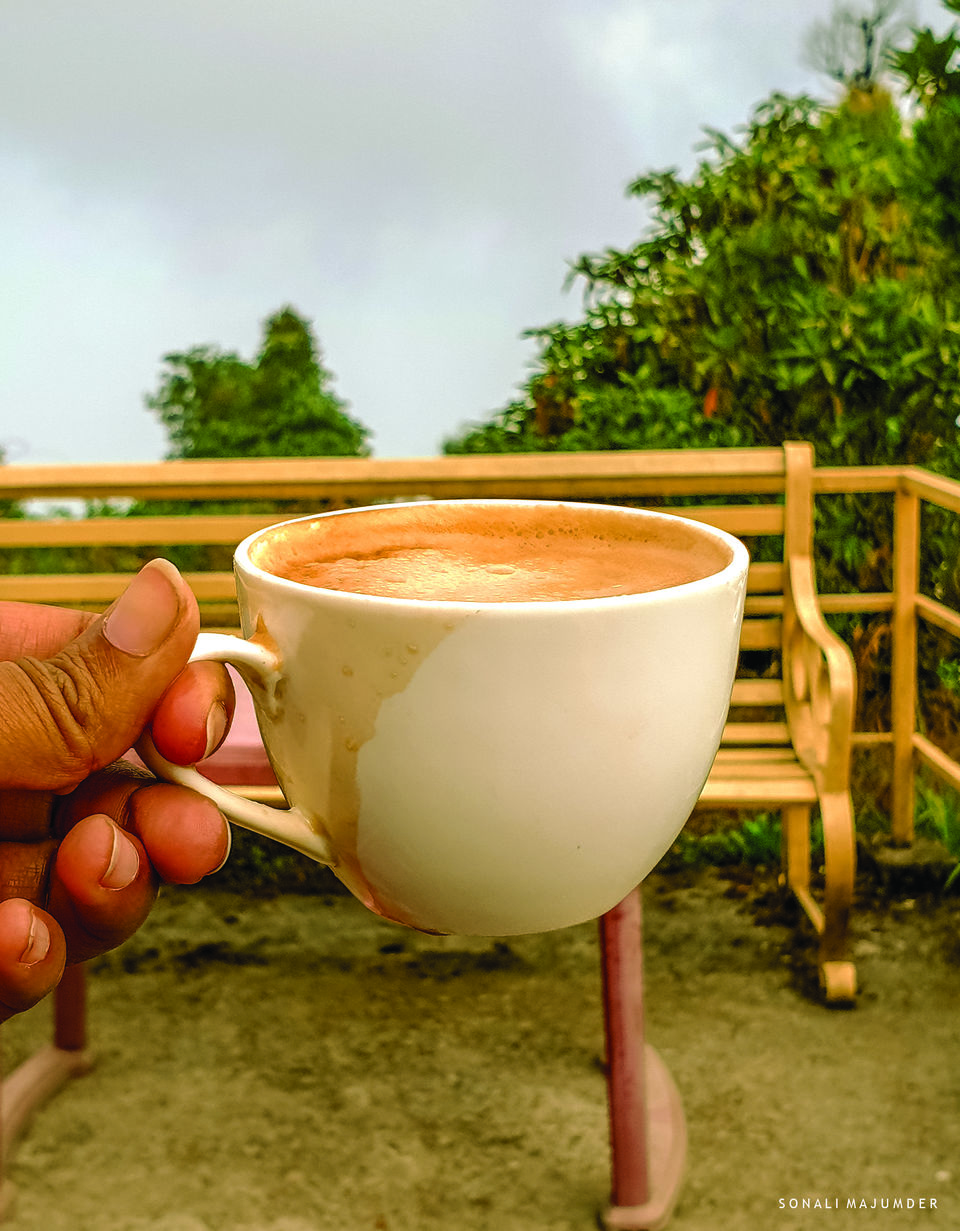 On return we went to Lava Monastry. The ambience was Tibetian architecture and serene. We found some street dogs showing us the way. We stayed there for atleast an hour. It was almost the lunch time and we started to return our resort. From Day-2 we booked our stay at Casero Kolakham because Rooms were not available at Yes Homes for three continuous days. The caretaker of Casero Mr. Hari Bahadur shifted our luggage during our local sightseeing. As soon as we entered the cottage we got our lunch served. Then we took rest for sometime and went for a nearby walk. In the evening Mr. Bahadur arranged a bonfire in the lawn (We informed him in the morning). We enjoyed the evening to its fullest.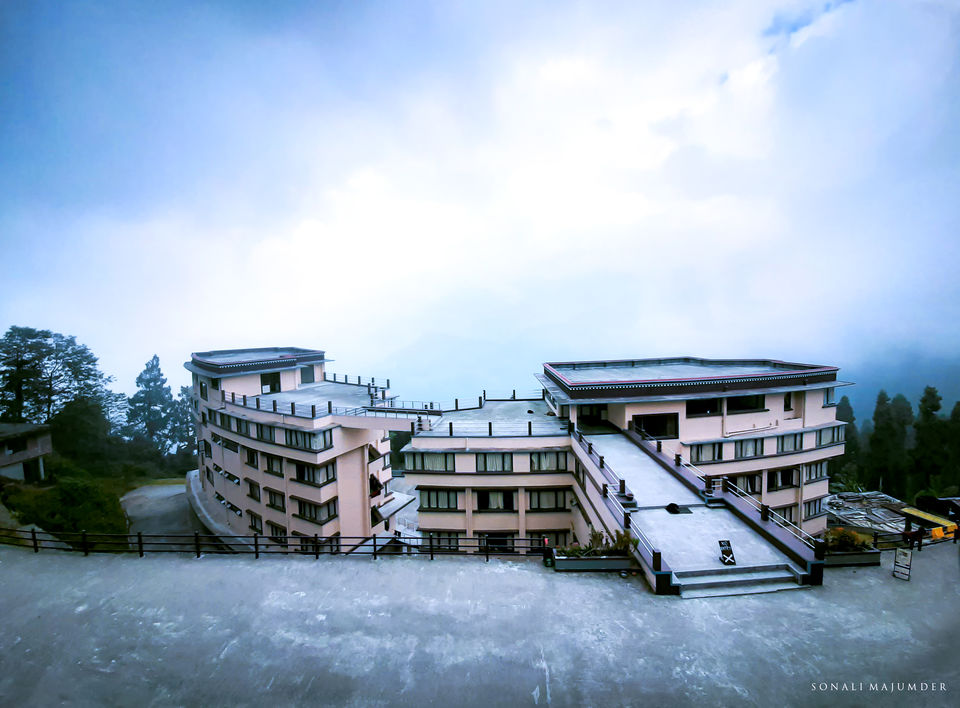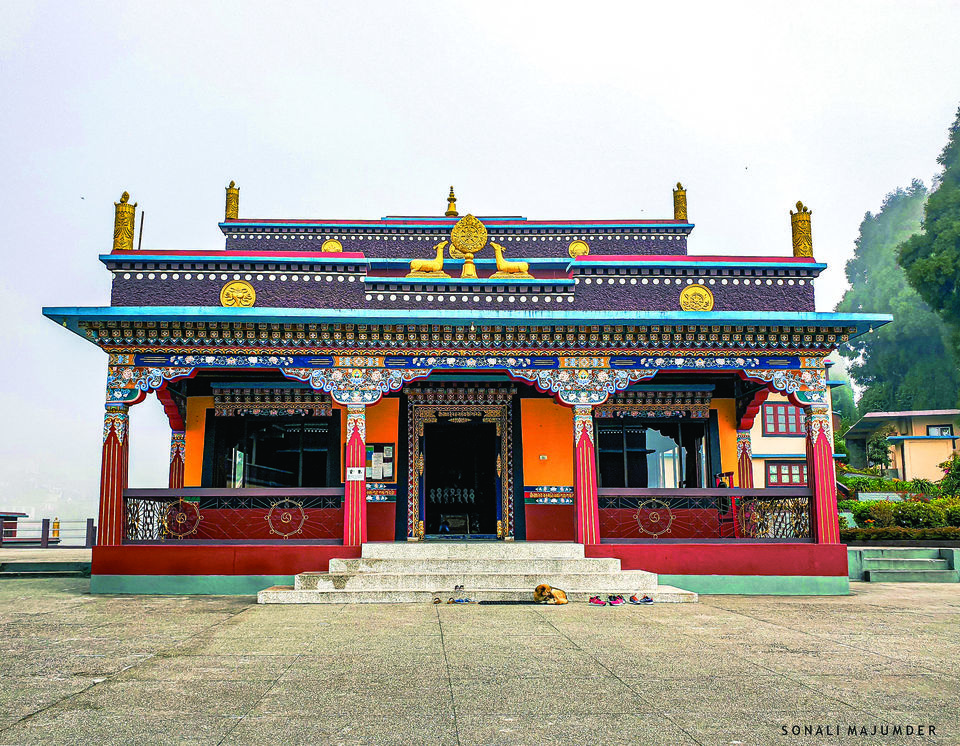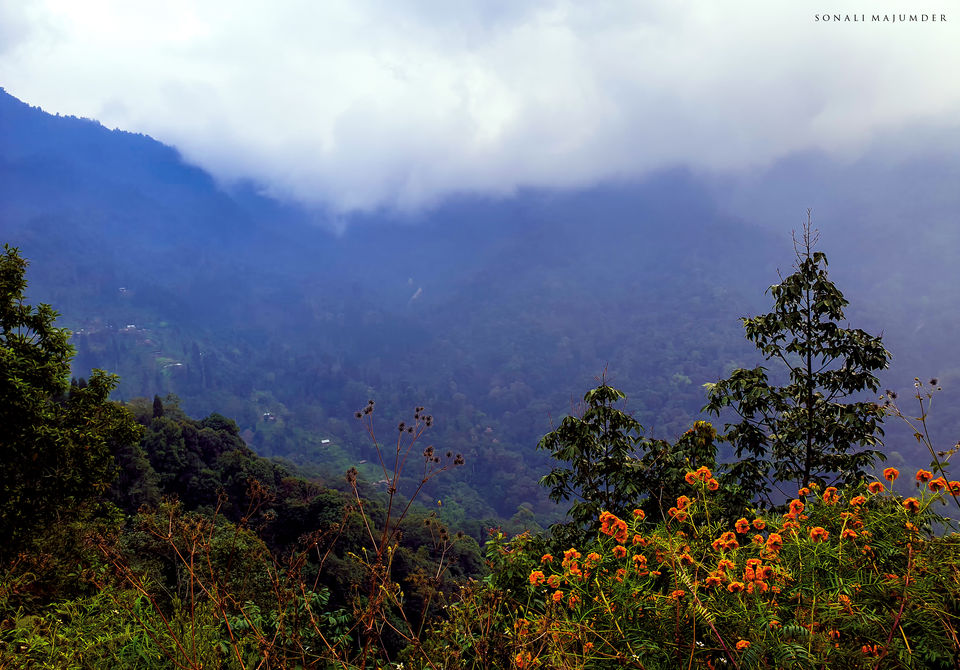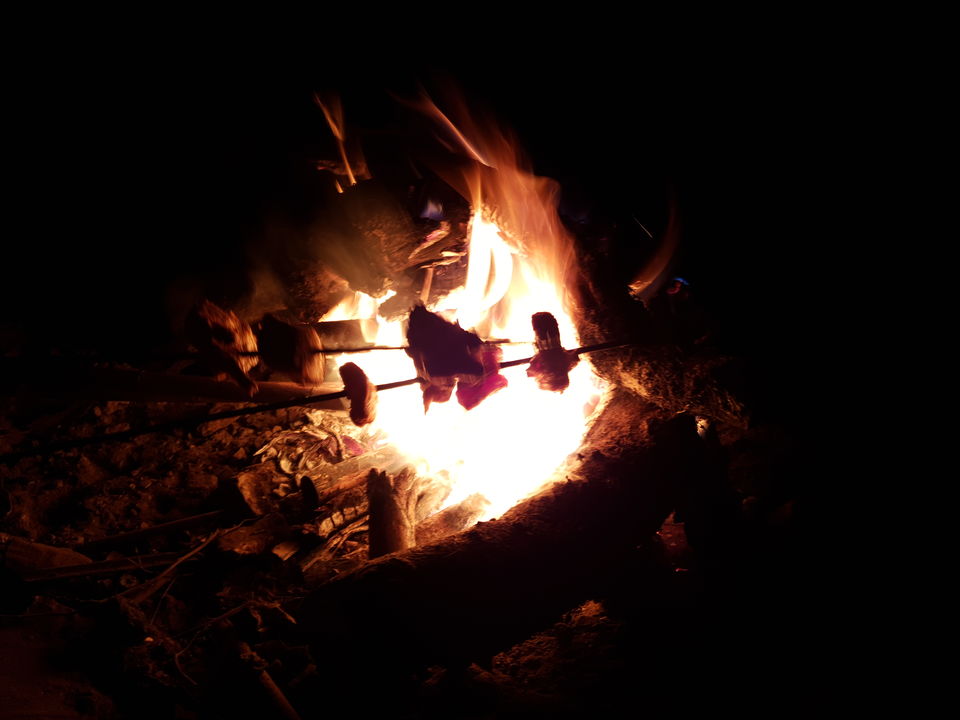 The next day we planned to visit the famous Changey Water Falls in Kolakham. It was a distance of 6.50 kms from our homestay. Once we reached there we had to park our vehicle on the main road and walked down the path to the foothill to see the waterfall. It was almost 20 mintues walk down. But you will forget every pain once you reach the plunge pool of the fall. Extreme calmness with huge waterfall sound makes a wonderful contrast. We were almost drenched and had to come back to homestay to change our clothes. The next place planned was Nokdara but due to time constraint we could not make it through, rather we visited Neora Valley Jungle camp and local Lava Bazaar and did some shopping over there. This was our last day in Kolakham. At night we called our day little early.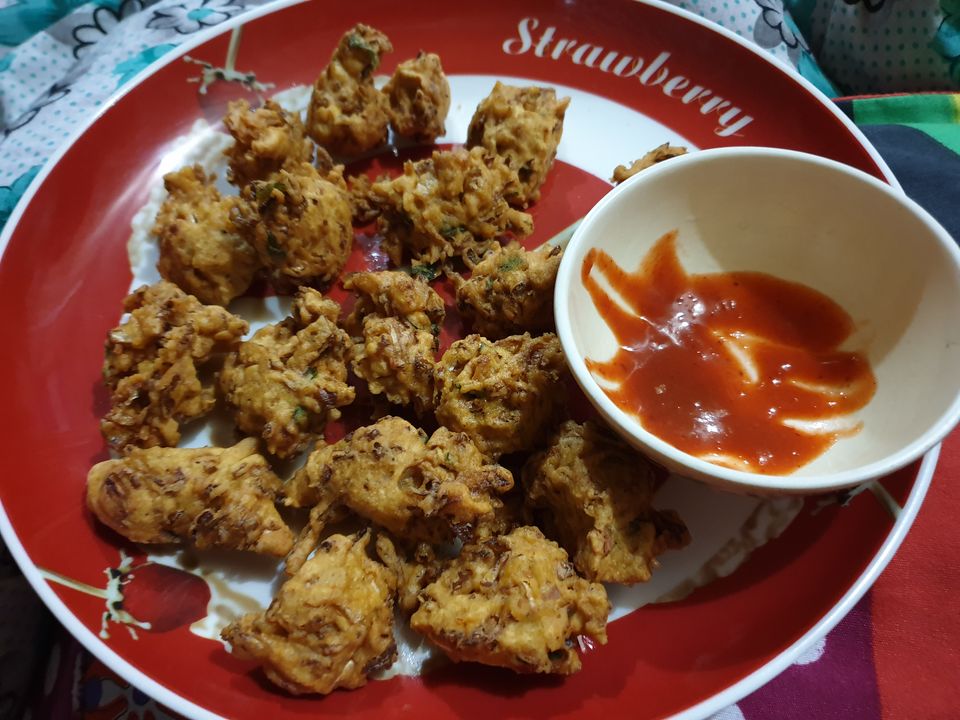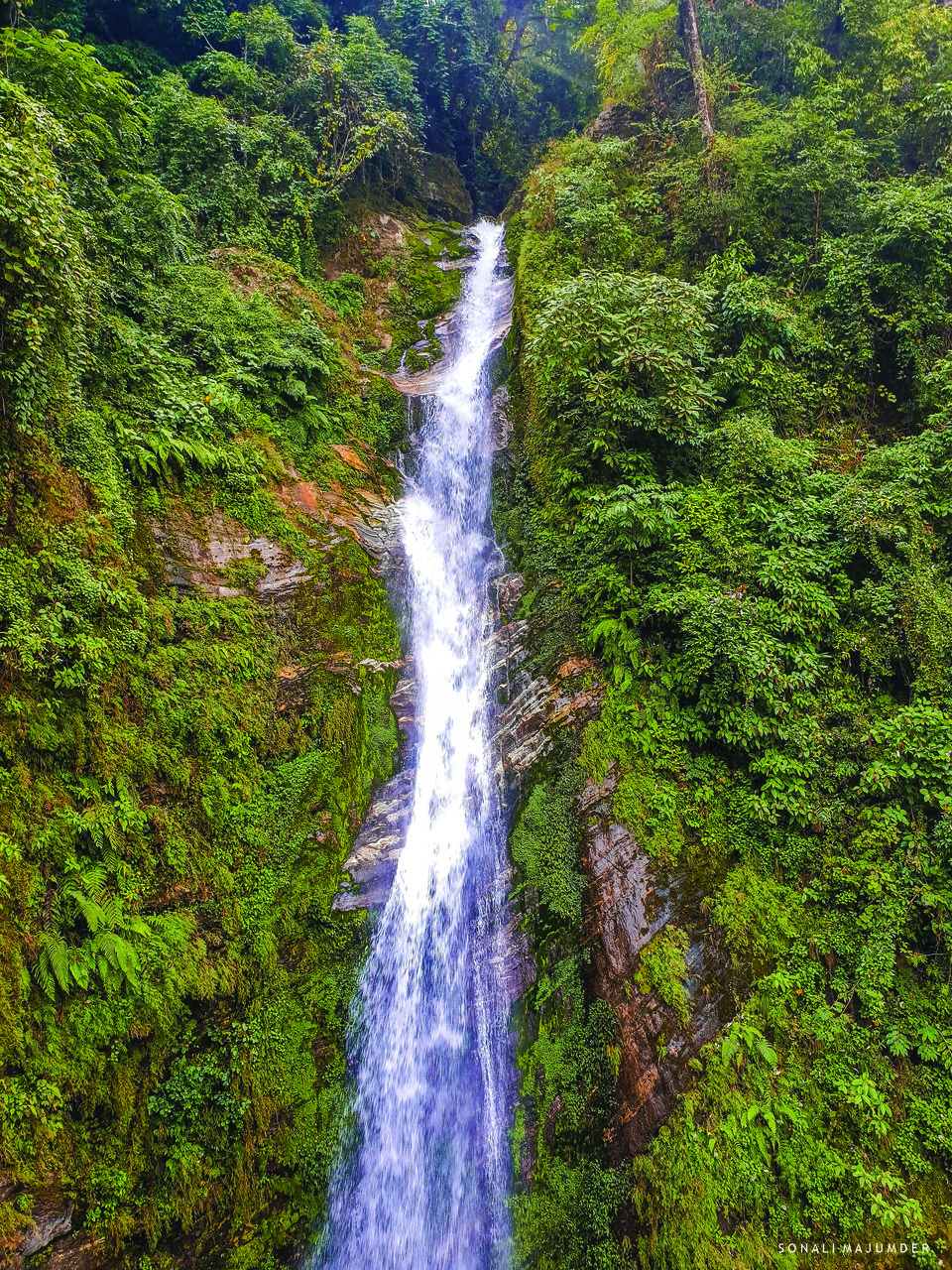 Day-4
Our flight was schedule at 5.35 pm to Kolkata. So we planned to set out from our homestay early and en route visit Kalimpong, a famous hill station located near Teesta river and has its own charm. We visited Hanuman Mandir, Science City and then went to Delo Hills. There is a West Bengal tourism lodge and around the area is developed for general people. Ticket is Rs.10/- per head to enter into the park. From there we came to Kalimpong main market, did some shopping there. The place was very congested and since it was Sunday so the market was full of local crowd. This place is having numerous small eating joints, restaurants, vegetable market, garment shops etc. From there we went to visit the famous "Morgan House" and Army Golf club. When we were moving towards Bagdogra airport we have seen Teesta river across Kalimpong. In between we stopped at Teesta dam. Finally we reached airport and this was the end of our journey.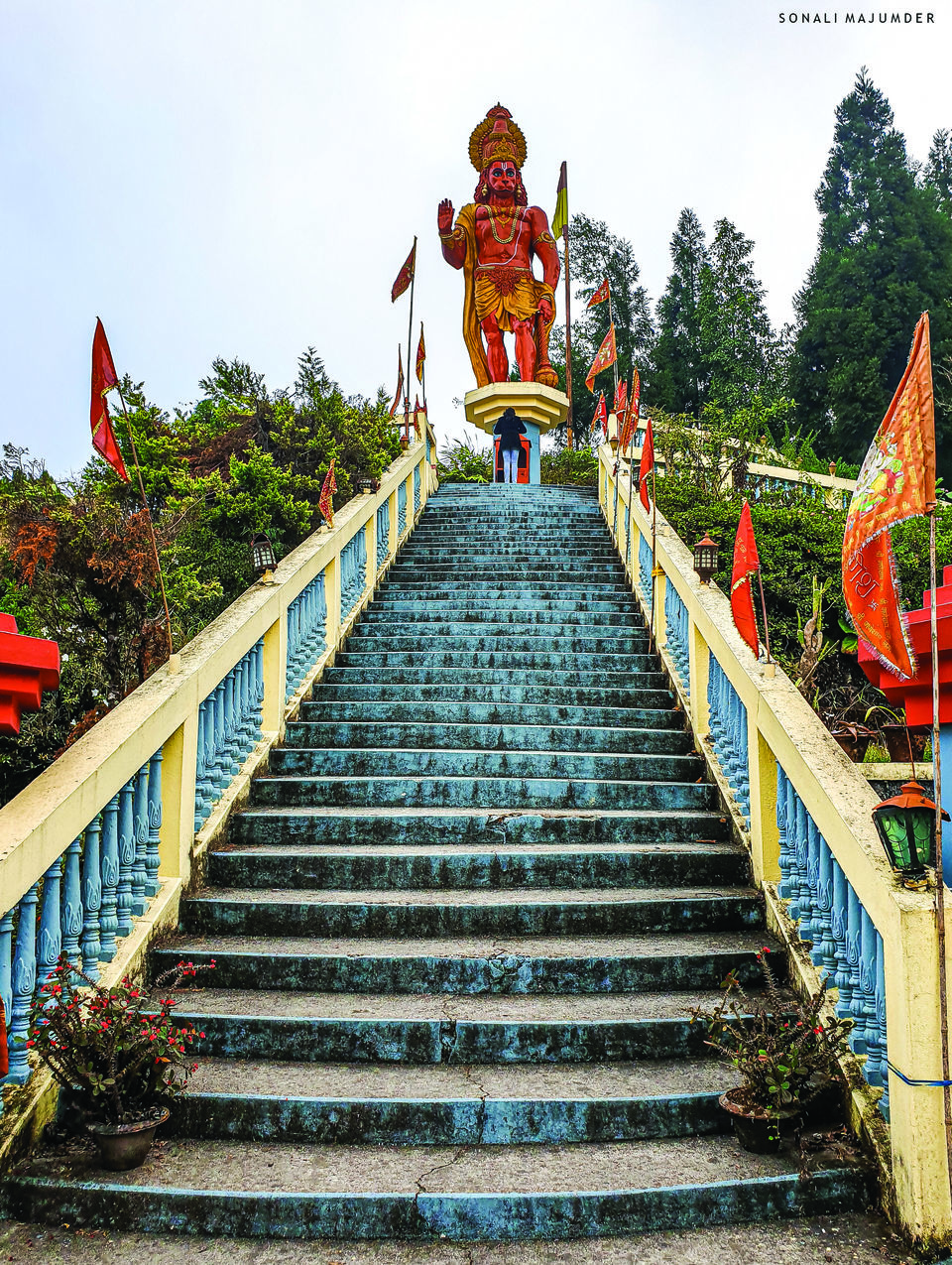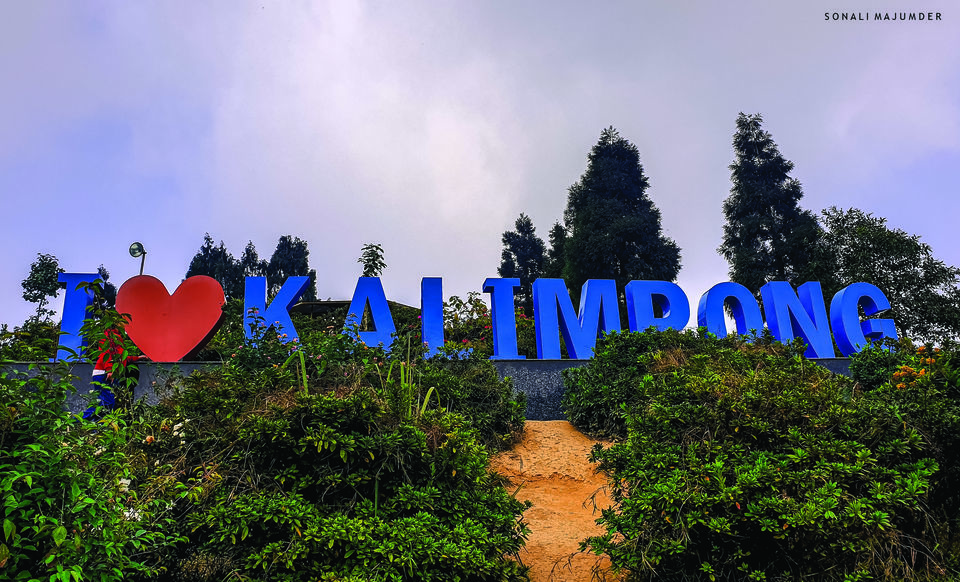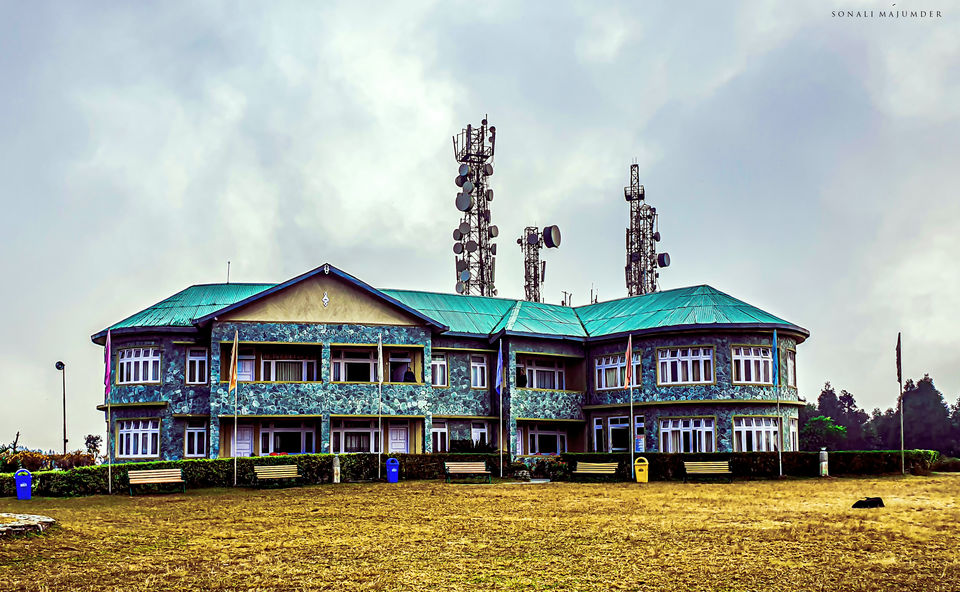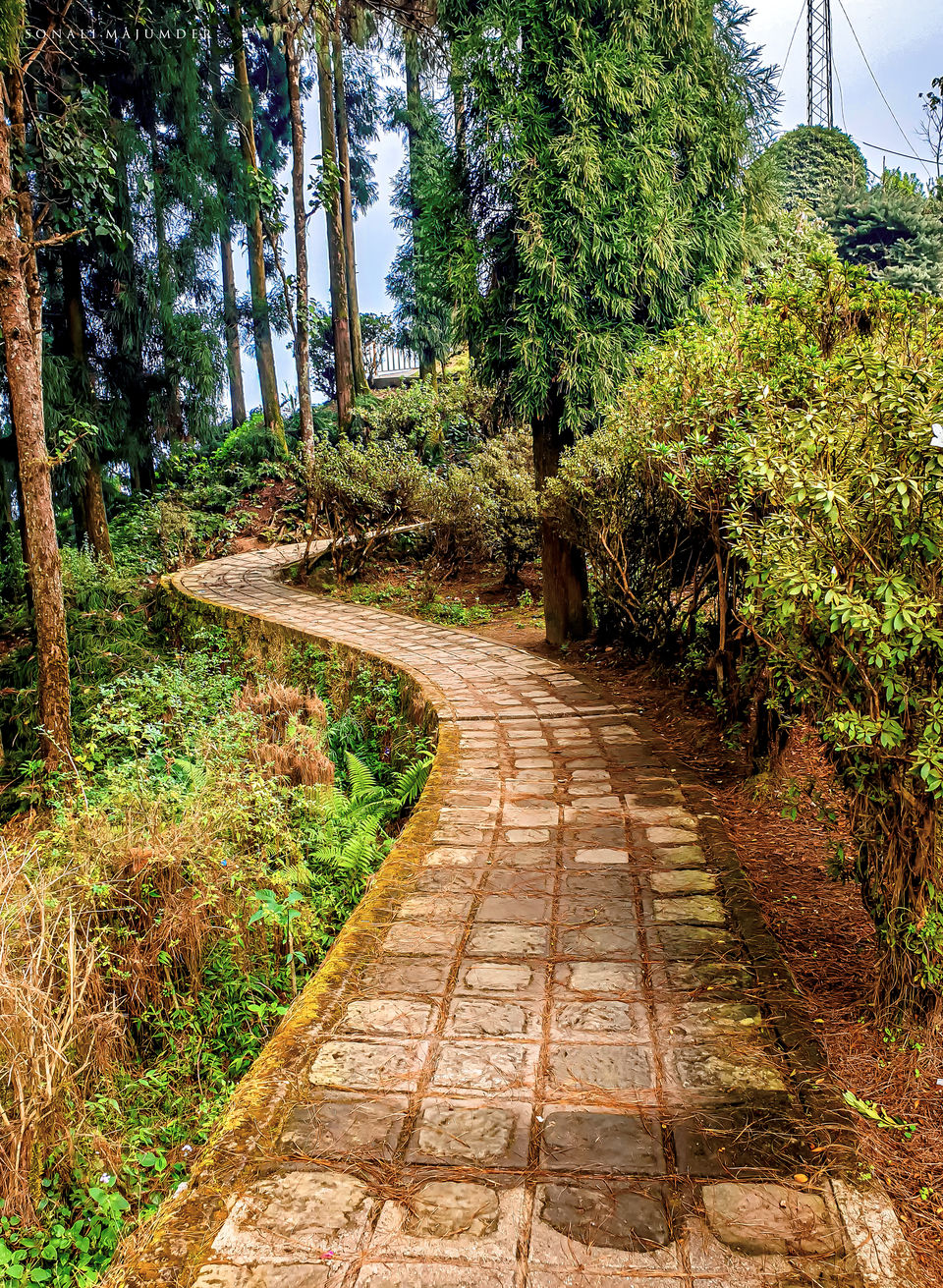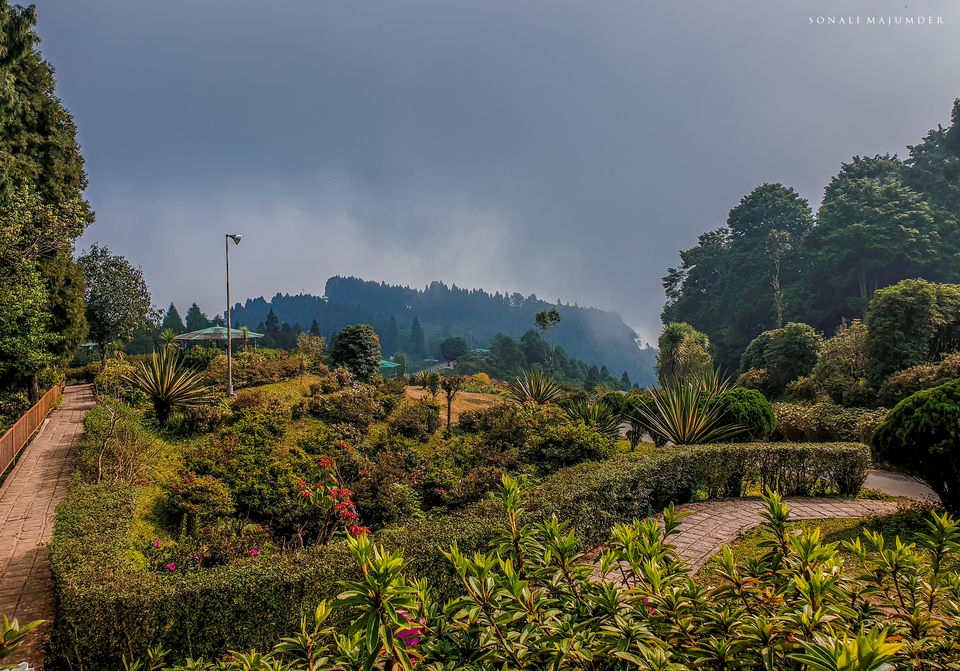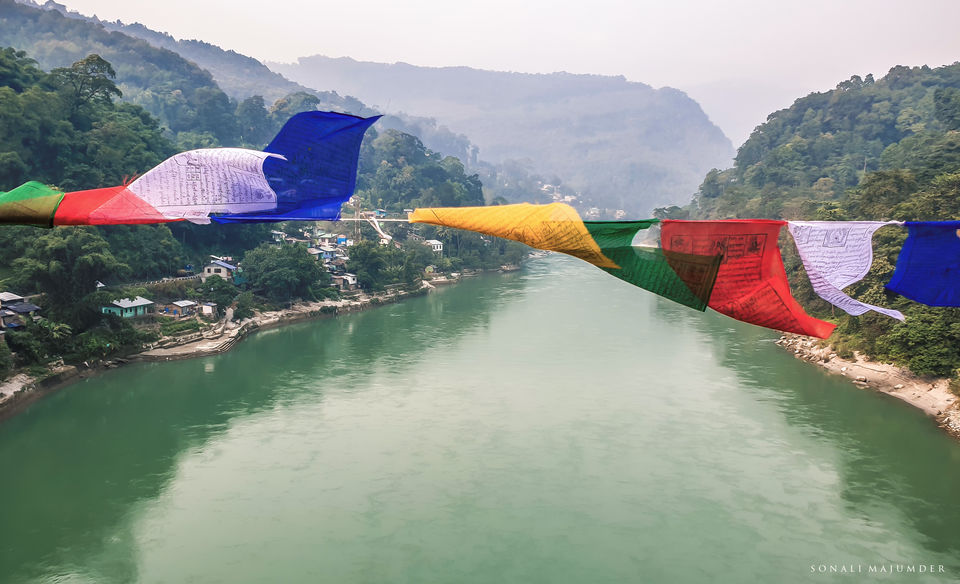 How to reach: Nearest airport is Bagdogra & nearest Railway station is New Jalpaiguri. From there by hired car.
Stay arrangement: 1.Yes Homes (Pinewood resort-Kolakham). Contact no: 9163596075/8617223638.
Room tariff: Rs.2250/- duplex room in 1st floor & 1800/- twin sharing room in ground floor. Rs.500/- per head for fooding (breakfast, lunch, evening snacks, dinner). All are mountain view rooms.
2.Casero Kolakham. Contact no: 7466080236
Room tariff: Rs.1800/- duplex room in 1st floor & 1000/- twin sharing room in ground floor. Rs.500/- per head for fooding (breakfast, lunch, evening snacks, dinner).Bonfire charged separately.
Car details: Biswajit-8927475518/Brijesh:7384633900