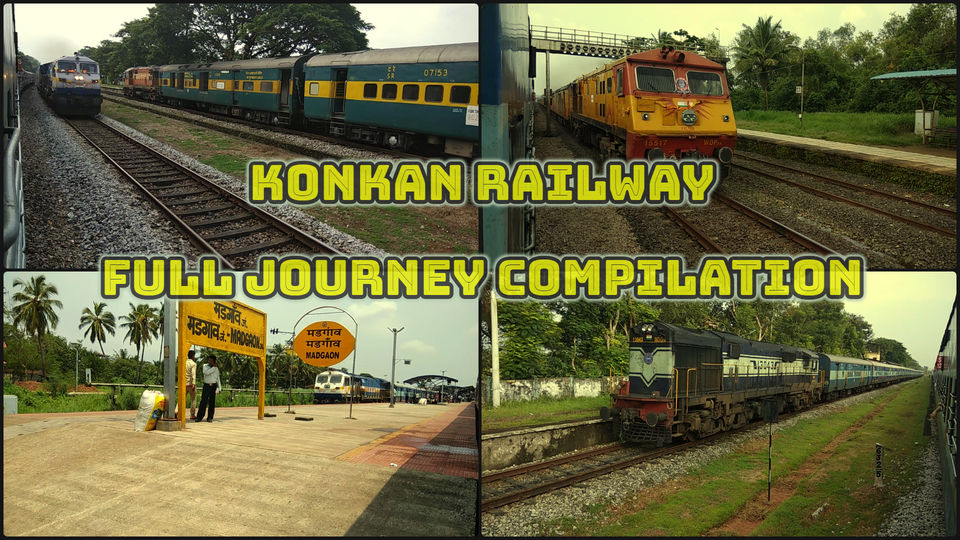 It is always a pleasure to travel in Konkan Railways.
You will get the heavenly feel of nature while travelling through Konkan railways. This is the best railway route in which I have travelled in India.
Konkan Railways is passing through 3 states – Karnataka, Goa & Maharashtra. It is passing through very beautiful regions filled with full of hills, mountains, rivers, fields, tunnels, bridges, etc.
It has got a numerous number of bridges and tunnels, much more than compared to any other part of the country. If you are a railway fan and as well as a nature lover, then you should take this trip and it will take around 20 hours for the entire journey from Mumbai to Mangalore, the 2 cities that are connected by Konkan Railway.
Here is a compilation of the various videos I took on my trip to Mumbai. The videos are divided in to 2 parts.
First from Udupi in Karnataka to Madgaon in Goa.
Second from Madgaon to Sawarda in Maharashtra.
Part 1
Part 2
You can read my travel experience from below link -
A Journey Through Beautiful Konkan Railways
Thank you so much for reading & watching!
Please do subscribe my youtube channel if you are rail fan!
Channel Link - Indian Railway Fan