We started trek at 8 am, climate was pleasant. While everyone was busy exploring trails at madhugiri, I was experimenting with manual mode on my SLR. The trek route is quite simple. It has stair cases in the first half, second half is thrilling. I was so excited to capture the moments as the rocks covered with the green lush made photos look gorgeous. People who were excited to make their own path were tired to follow straight path.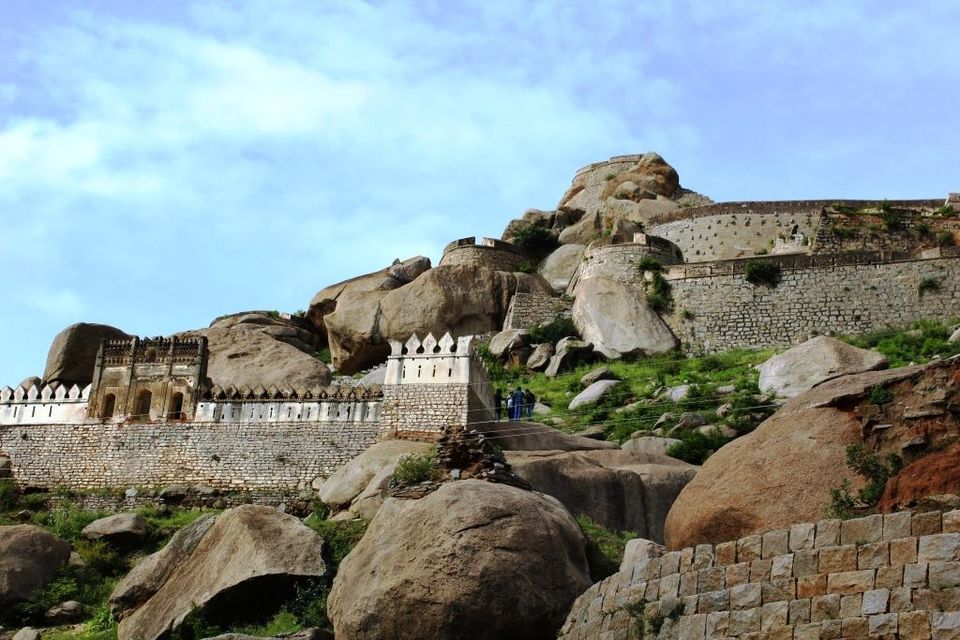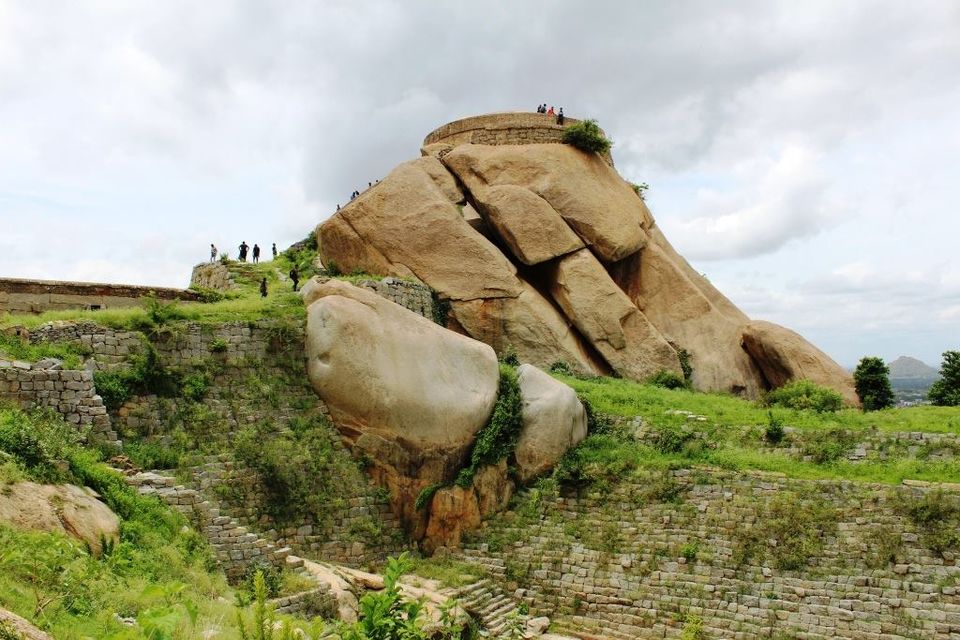 Nearly an hour later we reached a flat ground, with turret on one side, a pound at the bottom and beautiful view all over. It was tempting to spend time here and explore little but I knew we had a long way to go. I told not to take long break here as it will be too hot for rest of the trip if we spend time here. After few power breaks we came to the toughest part of the trek. There's more than 60 degree inclination, when I visited last time it was supported by railings to cross this stretch, but its broken now making it more scary to cross. It's not difficult but scary, I saw other group of boys who returned from this point. Even 6 guys from our group decided to stop here as they were afraid of heights. I appreciate girls in our group who crossed the stretch with no fear.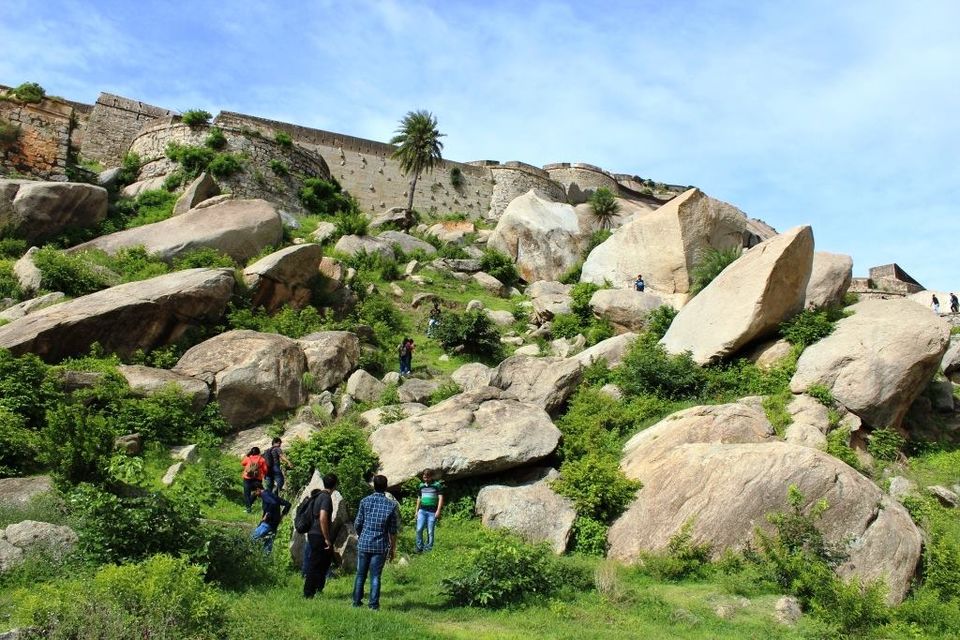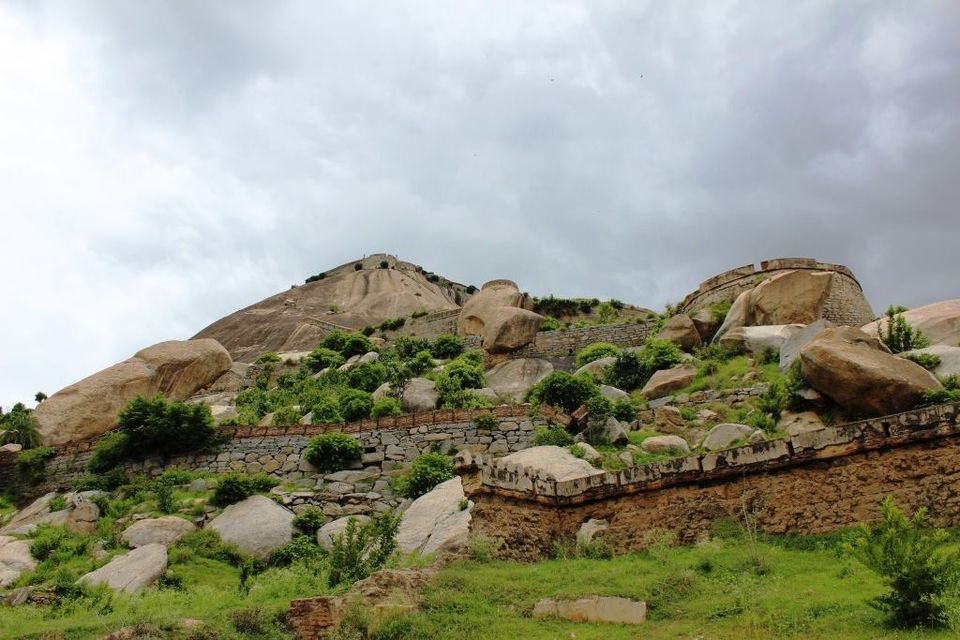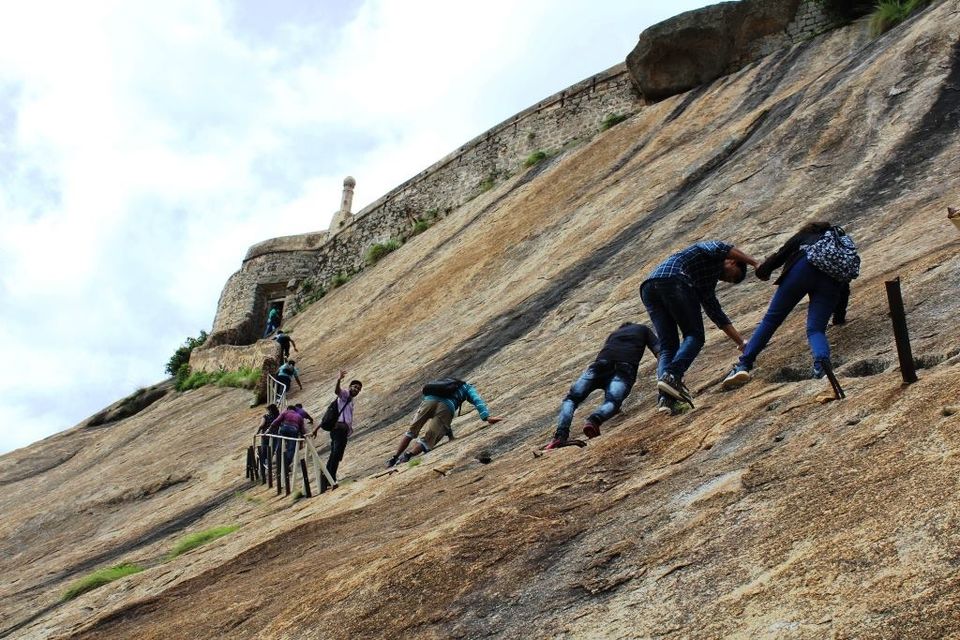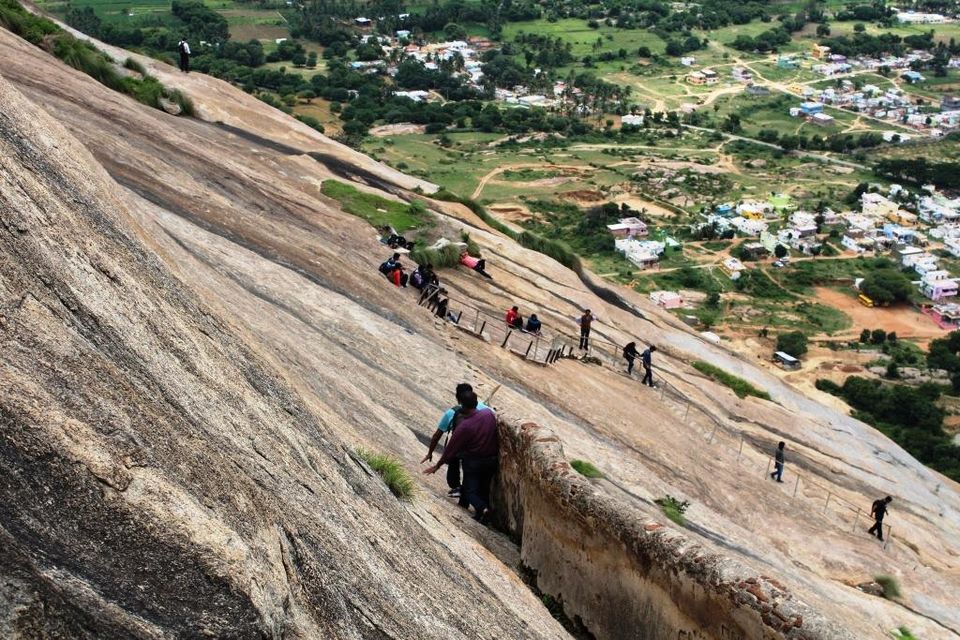 I don't remember much from my last trek, but it seemed like we were almost to the peak, we could see a false peak. We continued our trek. Taking some more breaks. The view was becoming more and more awesome with every step. There are a lot of mantapas at regular intervals to take rest and proceed. From here there are no staircases available, you need to walk on the solid rock. The inclination is simple at many points but at some point the trail is slant with no support. It will be slippery in rainy season so be careful. Fortunately there are no cases of missing or accident due to skidding unlike in case of Savanduga.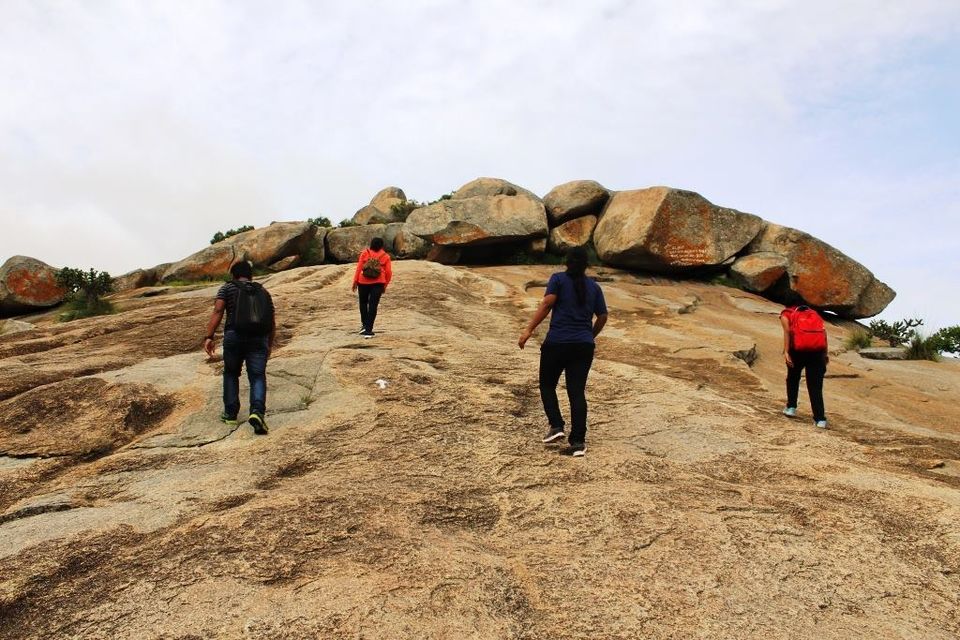 Every time u cross a point you think it will be the peak but you will see another peak from there. A girl gave up I had to literally struggle a lot to keep her moving. Finally we reached the peak. There's a old building probably used to keep the kaidi, behind that there's a good place with awesome view of the mountain range. It was one hell of a trek I must say. Because of cool climate we didn't feel much tired but if you start your trek late that too in summer you will die.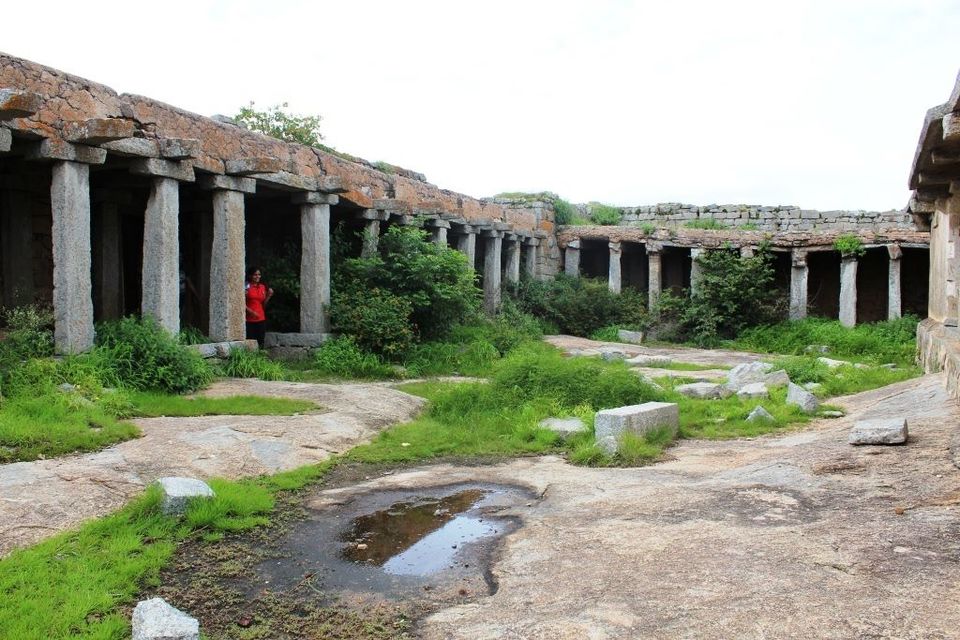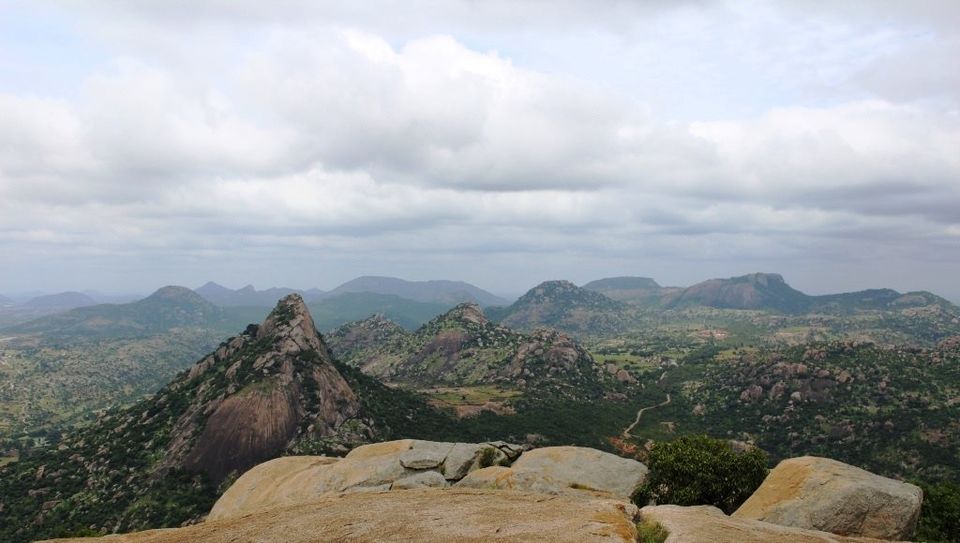 It was 11 in the morning. We did photo session for another hour and started descending. Oh yeah I forgot to introduce you to my new canon 1200d dslr. I got pretty good shots longer battery life. So you can expect quality photos in my future posts. Unlike at many places where descend is quick and easy the scene is different at madhugiri.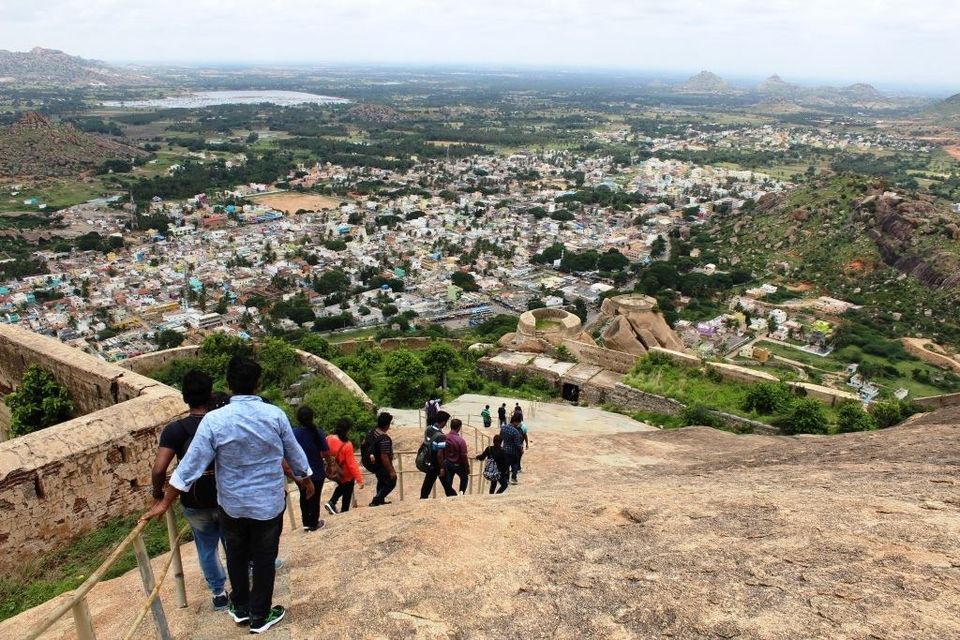 Though you will not spend much energy to descend, it's bit tough as steep stretches are difficult to descend than ascend. It took nearly an hour to reach the base of the hill. Make sure you leave no garbage behind not even wrapper of candy you ate.
This post was originally published on Bike Rides Bangalore.