Mirissa : So we are very thankful to our cab driver (who was sri lankan). Our driver gave us advice to visit the Mirissa. Definitely this was not in our plan and i can say this is the most beautiful place which i have seen. Crystal clear beaches surrounded by palm trees makes the place more beautiful.
Mirissa Whale Watching Activity :
Yes, you heard right we have taken the tickets for ship which took us inside the Indian Ocean. After 3-4 hours in Indian ocean we got a chance to see the whale. Oh my god that was really amazing. I was not expecting that i will be lucky enough to see 4-5 whales. We have seen different type of fishes like dolphins, flying fish and some other.
Except this ,entire journey of ship was amazing.
Best Time To Visit : Morning and Evening
Entry Fee : 1500 rs/person for whale watching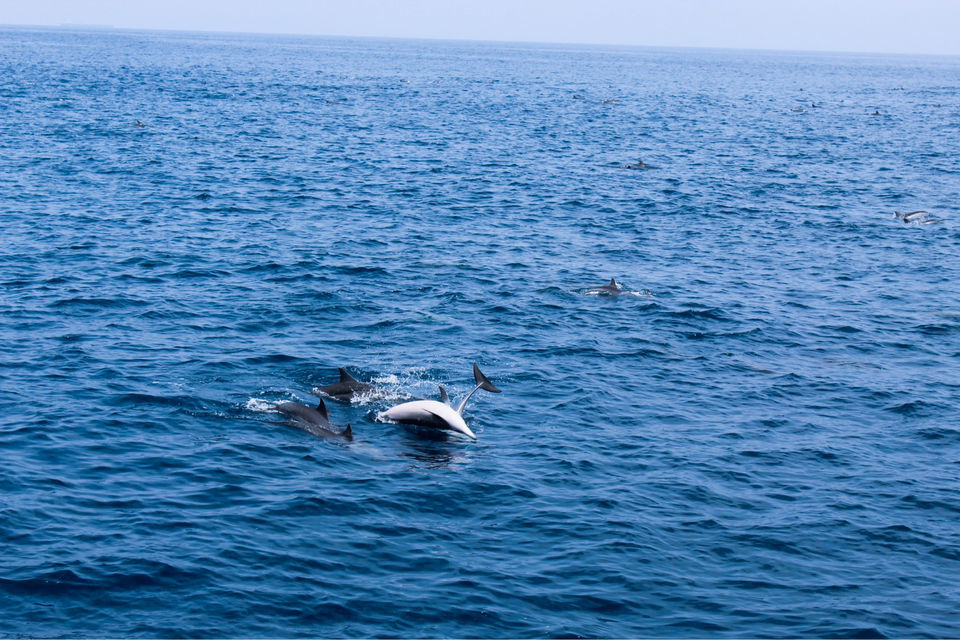 This place is all about the relaxing at beaches with great food and restaurants. As i have already mentioned that i am totally in love with these beaches. There are people who are taking sun bath and taking rest. Golden sand and blue water was helping in getting relaxed. We spent a quality time there and recommend people to visit this amazing place.
Best Time To Visit : Sunrise and Sunset
Entry Fee : None