Namche bazaar morning was the happy morning for me... specially because Gaurav was feeling well, which made me energized.
everything was beautiful there, ice caped peak, green mountains, flowers, farms but with lots of people... and I felt it is ok, All were cheerful for the new day trek.
So this was our day 4 and we were trekking from Namche bazaar to Tengbuche. Tengbuche is at 3800 meter (approx) from the sea level, that means we are going to gain roughly 400 meters today. And the trek may take roughly 5-5.30 hrs.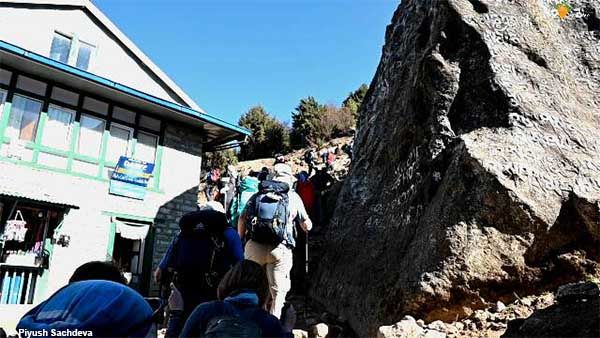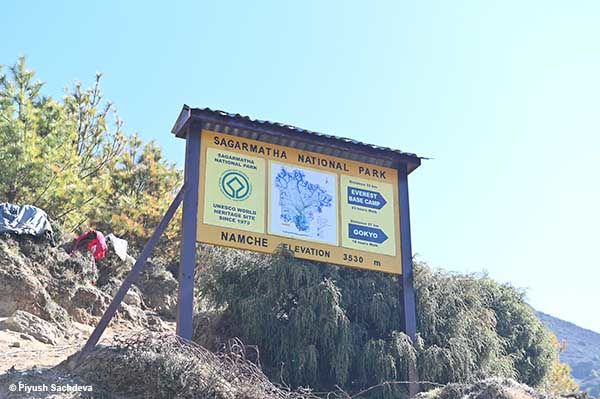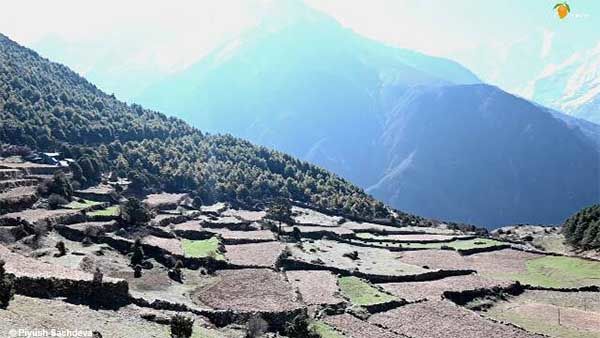 We did not had our breakfast at Namche bazaar but packed a burger which we ate on the way.
Most of the trek is like straight... Let me correct myself, it is not a trek at all.. It is a well maintained path which is made by Pasang lama sherpa (an old man now) and his family who are dedicated to make this path. It is not supported by government so it would be great if you donate something there. On the way you can once again see the peak of Mount Everest and many other mountain peaks.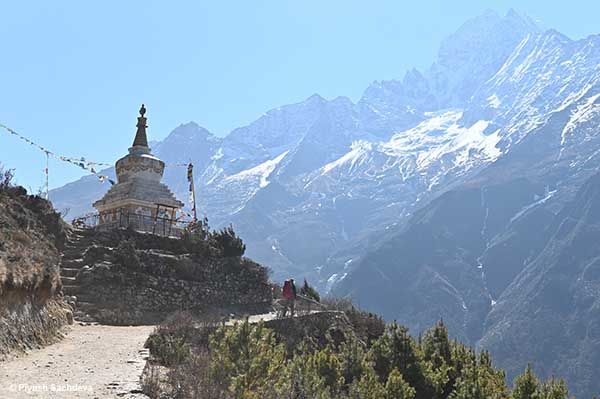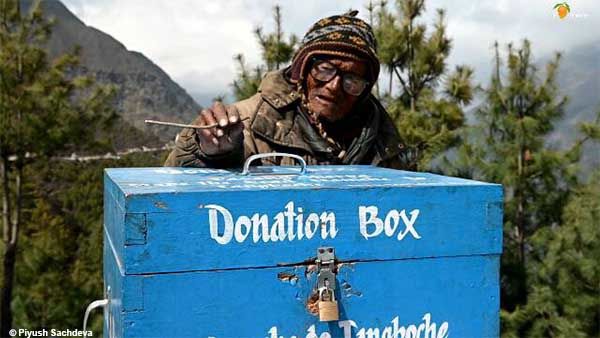 The trek goes downhill till Phunkitanga and I can guarantee that you will enjoy this path. In between you will see few tea houses where you can refresh yourself. However, Gaurav and me were kind of eager to maintain the pace with our porter Gombu who was not walk I feel, he was like running. People like him are super humans I guess.
Just before Phunkitanga, the trek split into Two parts... One goes to Tenbuche and other goes to Gokyo. It was in our mind that we will be doing Gokyo and would return back from Gokyo trek to Namche. Lets see if were able to do that or not..
In between we also a lady slipped on the trek and her ankle got twisted, so guys be very careful while you walk here. The trek is full of rocks and tiny pebbles and one wrong step can make your trip horrible and you will return back from where you started. Come prepared for any worst condition.
At Phunkitanga we had our lunch we was of-course once again Dal bhat and to my dear Gaurav, lots of medicines as desert :D ...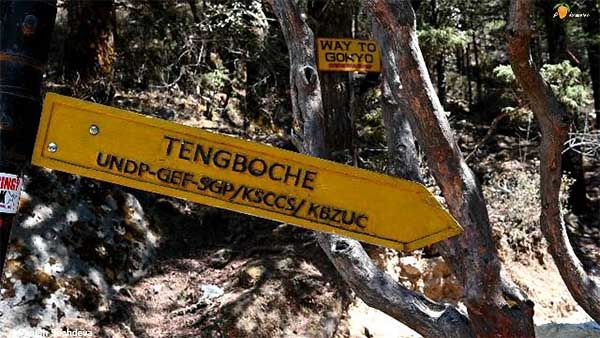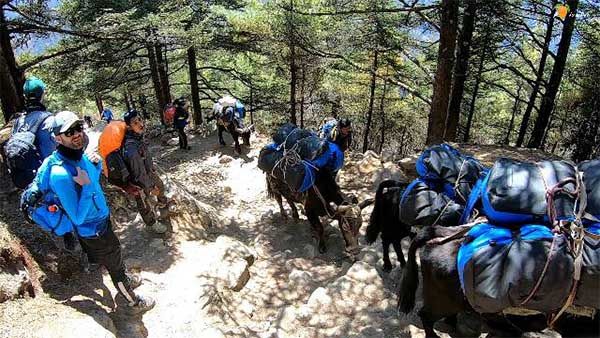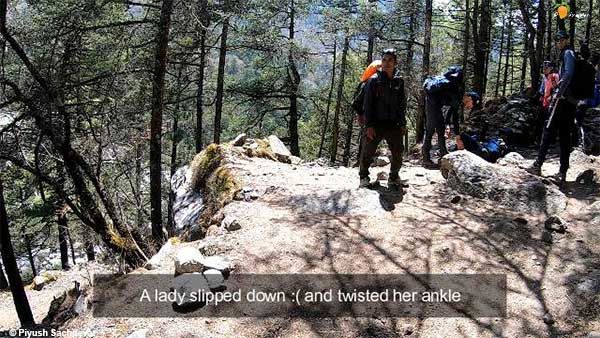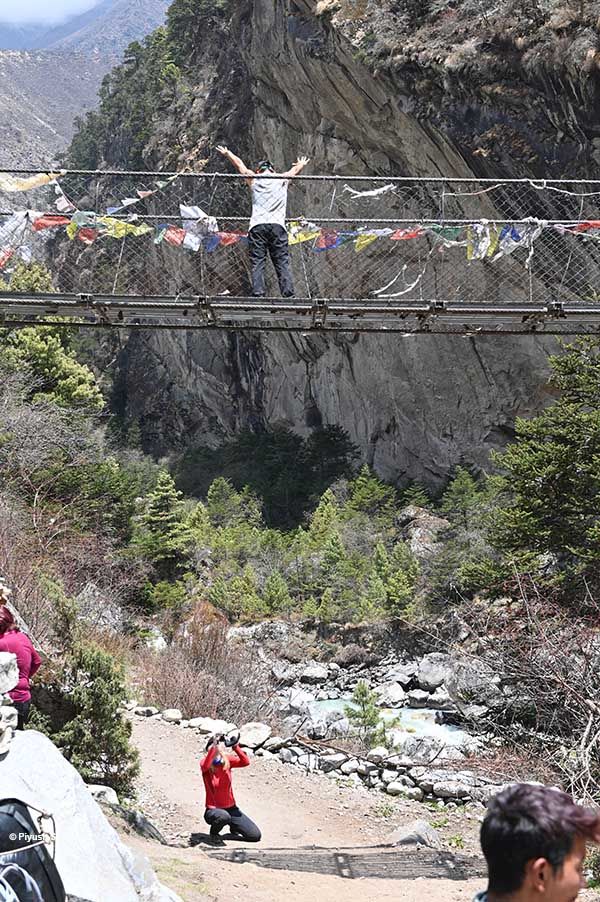 At phunkitanga, there is checkpost which once again check your permits and from here the trek is EXTREMELY DIFFICULT AND ALL UPHILL..
I almost felt like a Zombie... and when I thought, I can't do further, Voila, we were at Tengbuche...
Now since we reached Tengbuch at 2 pm, it was all cloudy. Hence, it's beauty I cannot define here in this blog. Tengbuche monastery was closed by that time. And the worst was, we could not get any rooms!!! (effect oxygen at Tenbuche is 12.8%)
Yes, we did not pre-booked any hotel in this trip, and that's how I love to travel actually.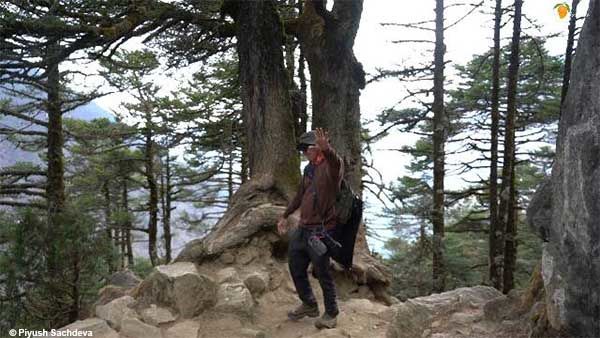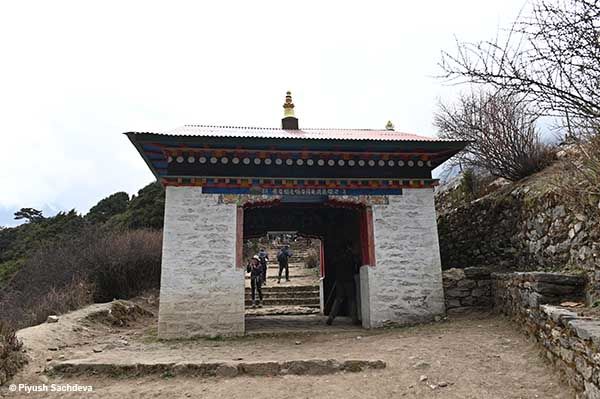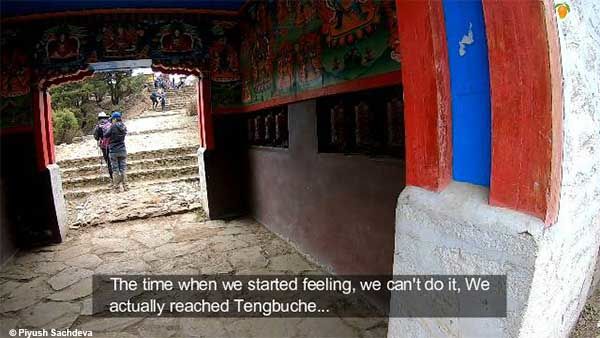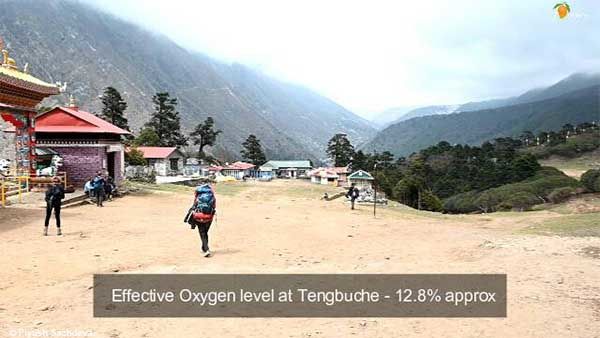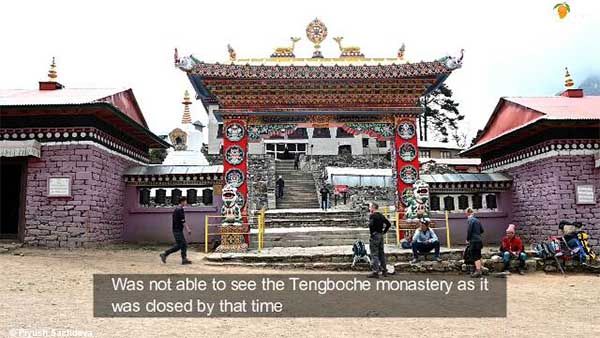 Since, Tengbuche neglected us totally, so we improvised our plan and started our trekking to Pangbuche. However, if something happened with you like this, you can stay at Debuche which is like 20-30 minutes trek from tengbuche. But we went ahead.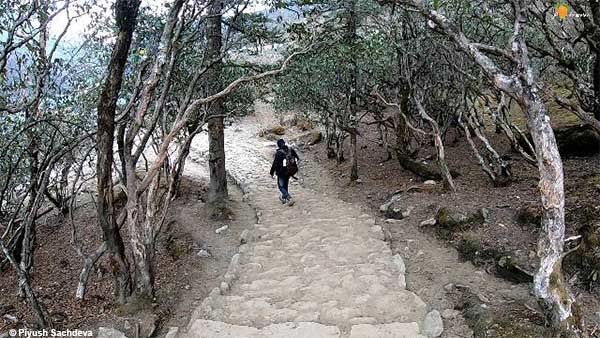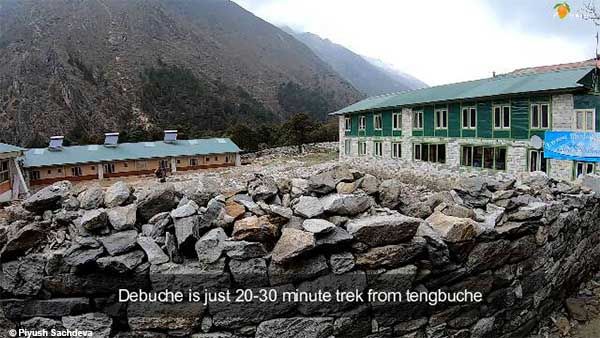 Slowly slowly we were leaving green behind us, and finally we passed to the last Suspension bridge of this Everest base camp trek. It was the 8th one. After this you won't find any suspension bridge.
Frankly, in between several time I thought that I made a mistake by deciding to trek to pangbuche. It was hard for both us. Not because it was difficult, but becuase we were all exhausted.
Around 4.30 pm we reached at Pangbuche. Pangbuche is at height of 3985 meters and effective oxygen here is like 12.7% .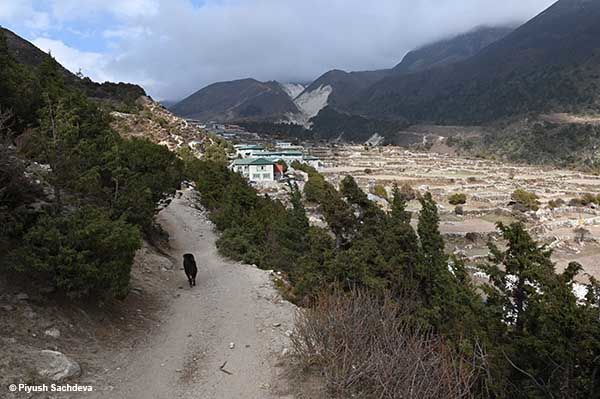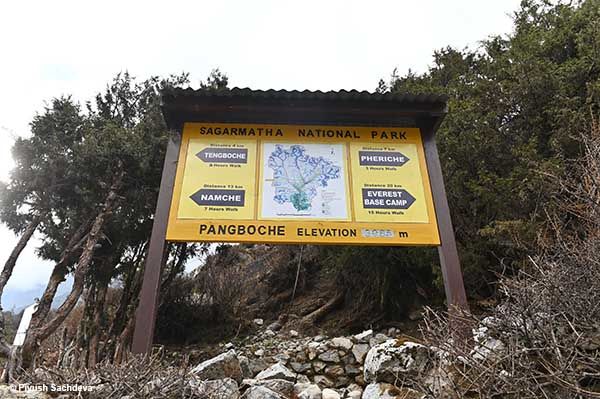 Message -
* Please don't litter. The more we keep clean our countries the more we enjoy it.
* Avoid using Plastic bags and bottles. Make awareness to your friend circle as well.
Main Points to note :-
1.) How to start the trek
Reach to Nepal capital - Kathmandu. Tribhuvan international airport.
From their you can take flight for Lukla if you have less days with you. It's a trek of minimum 12 days, but aleast come for 14 days.
If you have extra days with you, you can start your trek from Jiri - by which trek time increase to 18 days minimum.
2.) Best time to Visit
Avoid rainy season. And the best time are from March to mid May and from September to October. Technically this trek remain open round the year.
So this was all about our Day 4, see you in my next blog, where we will be going to Amadablam base camp. If you liked the video, than please subscribe the channel and if you have any query, feel free to contact me anytime :)