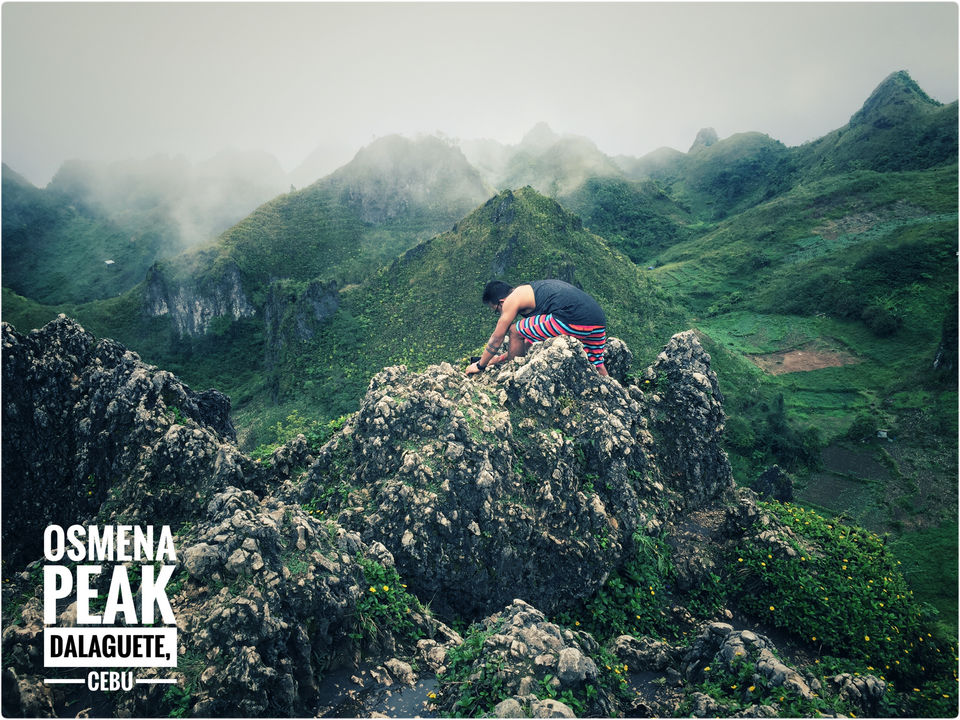 After our 1st day trip in Moalboal, where we got to visit the Kawasan Waterfalls, Sardines Run and Turtle watching, we were very much exhausted. We retired to our resort in the evening and just lazied around till the night came to an end. Next Day, we had to visit Oslob.
Next morning, we woke up half-asleep, took a shower and were ready for our adventures in Oslob. Albert had come along with the driver Rumel and we set off around 3.30 AM. The duration of our journey was around 1.5 hours. When we reached the whale watching site, our guide went in to get our registration done and we went for a coffee-break. Lucky, for us there was one shop which was open that early, so we ordered a latte to set up our mood for travel. I love lattes ))
Now, started the orientation before you go for snorkeling to watch one of the most gentle and fascinating creatures. Please follow the below guidelines without fail:
1. All whale shark watchers must undergo orientation at the Briefing Center on the rules for interaction with whale sharks
2. No feeding of whale sharks by unauthorized personnel
3. Do not touch, ride, or chase a whale shark
4. Do not restrict normal movement or behavior of the shark
5. Do not use flash photography
6. Do not create splash when entering the water.
7. Do not wear sunscreen if you are going to enter the water. (Most important, since the chemicals can harm them)
8. Motor boats are prohibited in the area. Only paddle boats are allowed.
9. Viewing is limited to 30 minutes
10. Maintain a minimum distance of 5m from the head, 6m from the tail (this differs from the 2m from the head, and 5m from the tail stated in the ordinance)
Read more at https://www.oslobwhalesharks.com/guide (Guidelines)
After the orientation and getting our life-jackets, we were taken out to the open sea in a paddle boat which had around 10 members. The sky being a bit cloudy, we got worried about the visibility underwater, but eventually didn't affect much.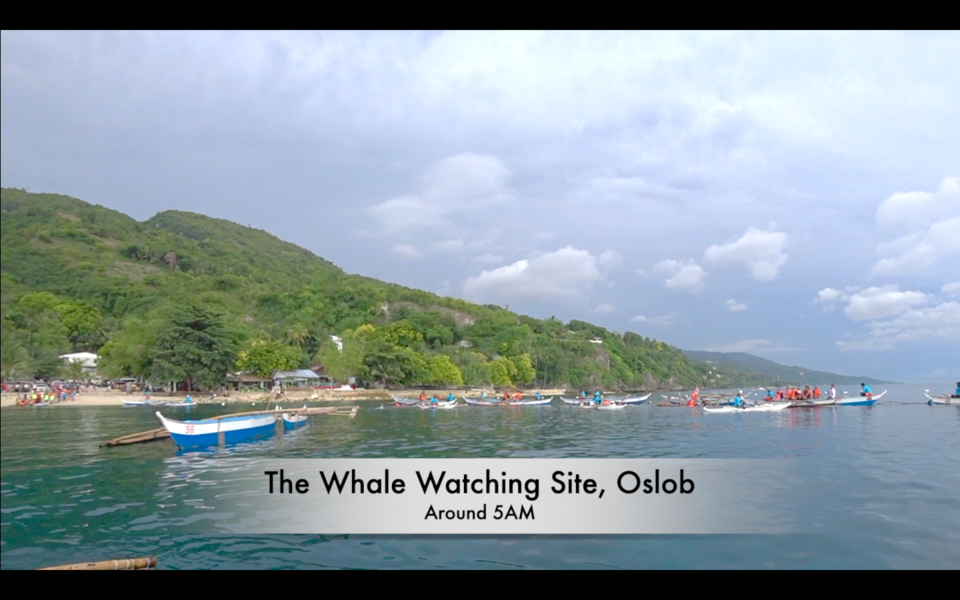 As soon as I jumped into the water, I was so fascinated by seeing the whale sharks that I went on recording for the next 20 minutes. At one point of time, there was one shark which appeared just at my back out of nowhere. That was one hell of a moment, since I was terrified.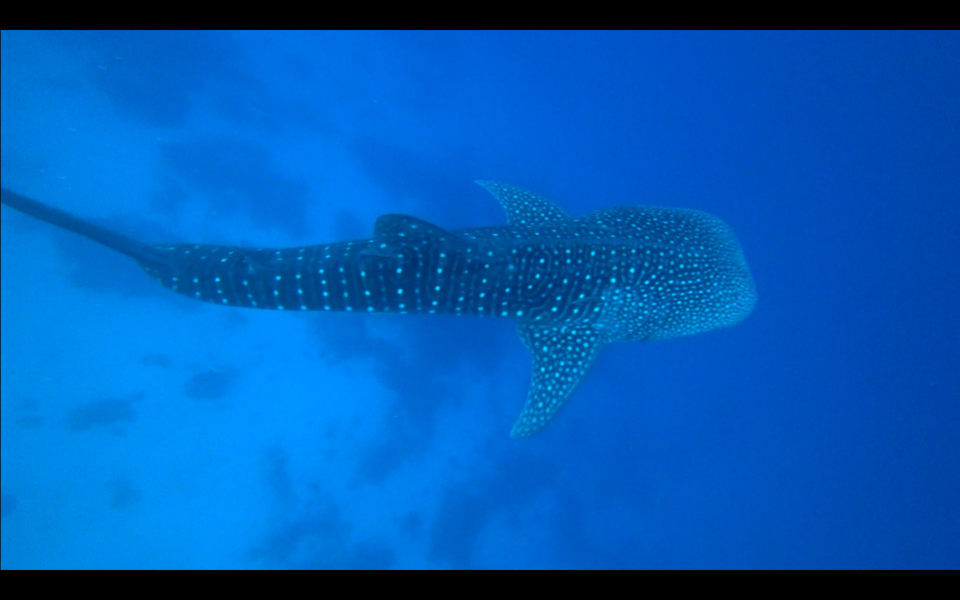 We snorkeled for 30 minutes, after which we were to proceed to Sumilon Island.
We entered a local shop to have coffee again, since coffee keeps me going when I am traveling. I ordered a local sweet bread and trust me it was amazing. Philippines is also famous for bakery and you can get a varieties of bread in there. I loved the sweet bun though.
We boarded a pick up van and reached Bancogon Beach which is a 20 minutes ride from the whale watching site. The guide went to book us on a ferry to the island and in the meanwhile I was collecting the sea shells on the beach. It's something that I do on all my trips.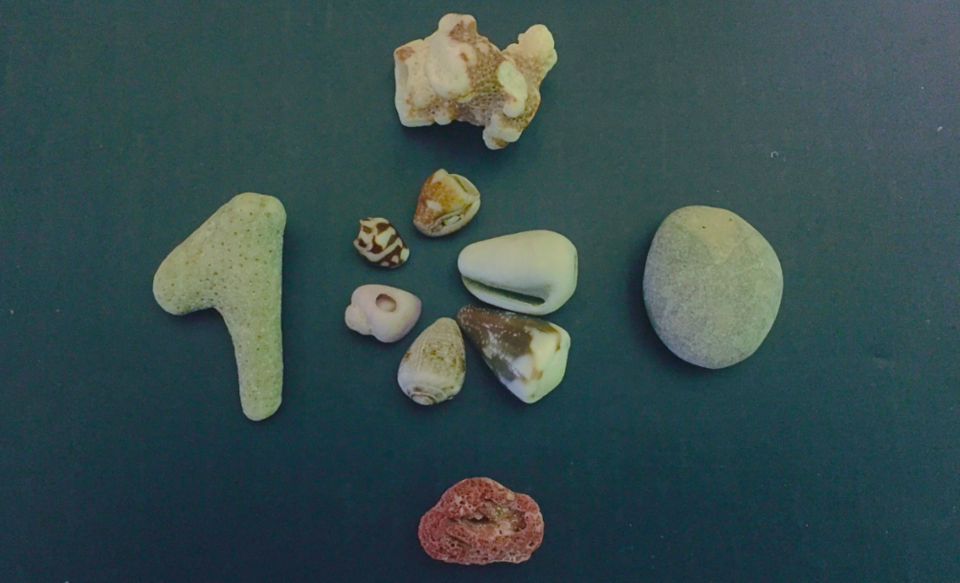 The boat trip lasted for 20 minutes when we anchored in the blue water of Sumilon Island. Sumilon Island is popular because of the sand-bar which is a narrow strip of sand in the middle of the ocean. The island has one of most bluish water in the Philippines. Travelers flock to this place to experience the water and snorkel.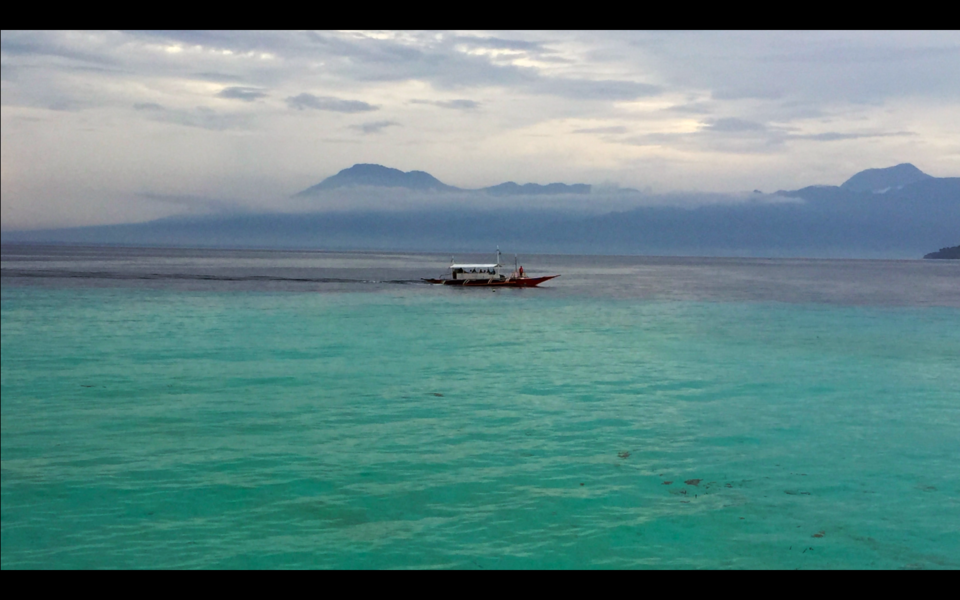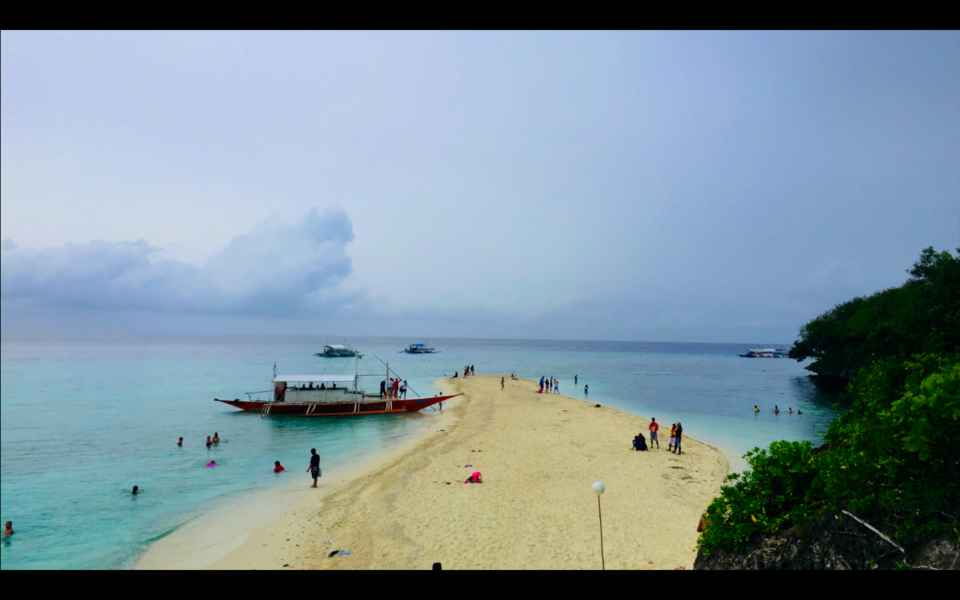 There is only resort in the island, which is the Bluewater Sumilon Beach Resort, which is a very nice place to stay for a day, if you would love to snorkel in these crystal clear waters. So, we just swam in the sea and after spending an hour or so, we were ready for our next stop.
Tumalog Falls, also known as Toslob or Mag-ambak Falls is one of the natural wonders here in Cebu. It is a unique horseshoe waterfall located in the southern part of Cebu. We were lucky to get some rain, because of which the waterfall had that gush of water and we took a shower in it. The feeling was ethereal. It is located at a certain height, thus we parked our car at a distance and then rode pillion with a rider to the entrance. You would have your dedicated rider. Also, you would need to state your rider number, while leaving. The people at the entrance would call for your rider and you would go back to your Car.
Entrance Fee: 20 PHP.
Another attraction here, is the natural Fish-Spa, where you just dip your feet into the water and then comes all the small fishes to chew on your dead skins. Unfortunately, not many fishes came to me and I was kind of sad. But then, I realized that I take care of my feet which means I had no dead skins. I was happy after-all.
Around 1 o' clock, we started for Osmeña Peak - The place I always dreamt of visiting, while my time in Oslob. It was a drive of 1.5 hours (approx.) from Tumalog falls. As it rained that day in Oslob, the landscape became very much picturesque. It felt like we were traveling in the clouds.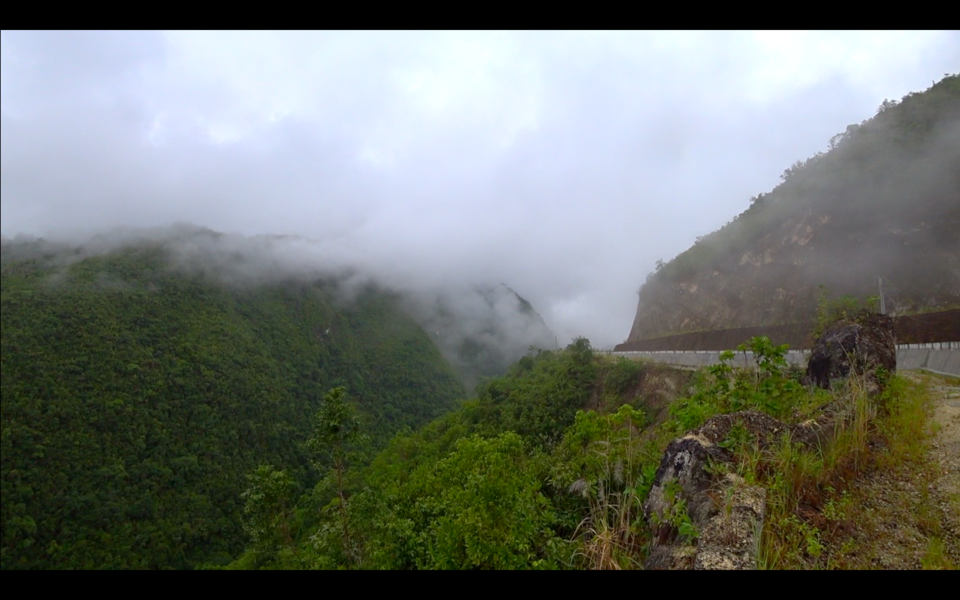 We reached the starting point and came to know that a guide is a must if you want to climb to the top. The guides are the local people who work hand in hand to cater to the travelers visiting this place. Our guide was Mili, a sweet 48 years old lady, a mother of 10 children and a wonderful company. Thank you, Mili!
We started our hiking through the narrow winding muddy lanes, which were so slippery that my friend fell down a couple of times. We were not aware of the roads, thus we wore slippers. If you are visiting, please ensure that you have shoes on which has a good grip.
Along the way, we found various plantations, like cabbages, little yellow flowers (I don't know it's name) as well as other mountain floras. At one time, I felt like I was in the "Valley of Flowers".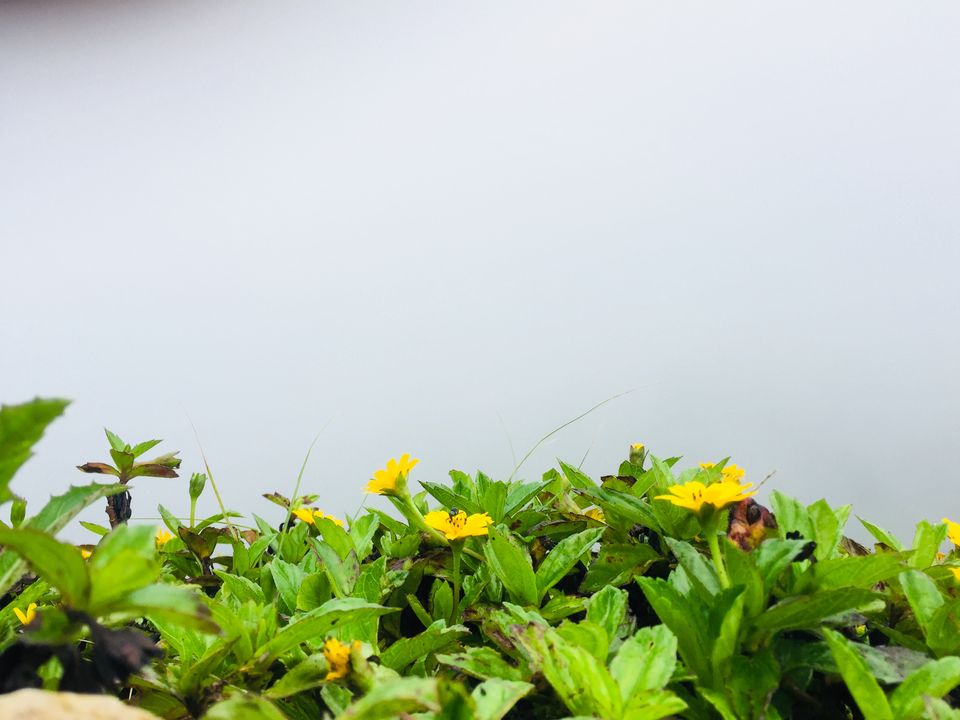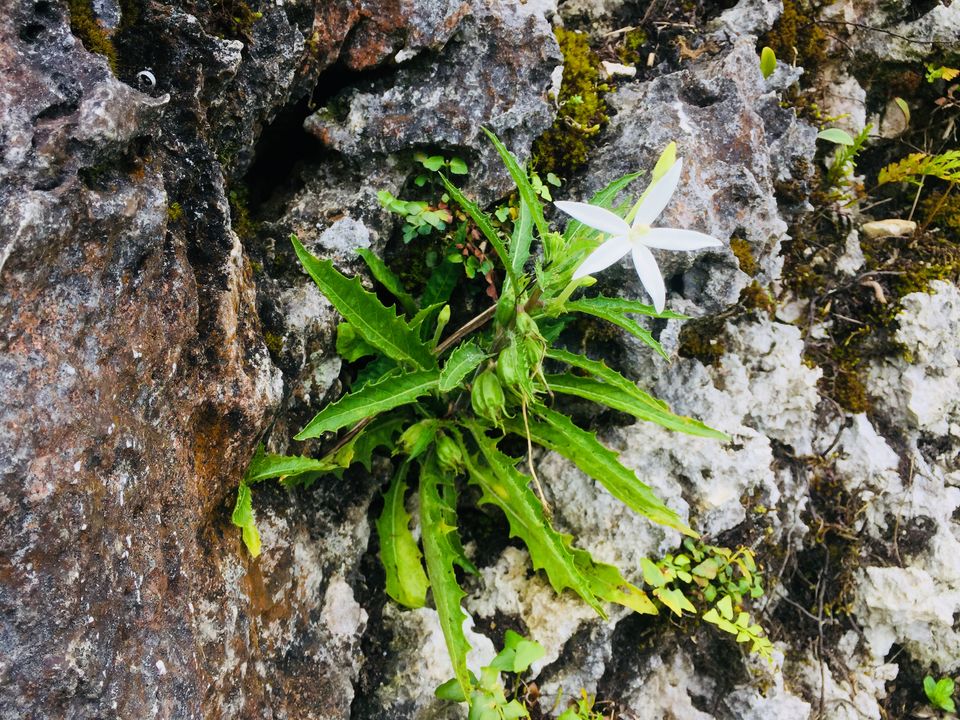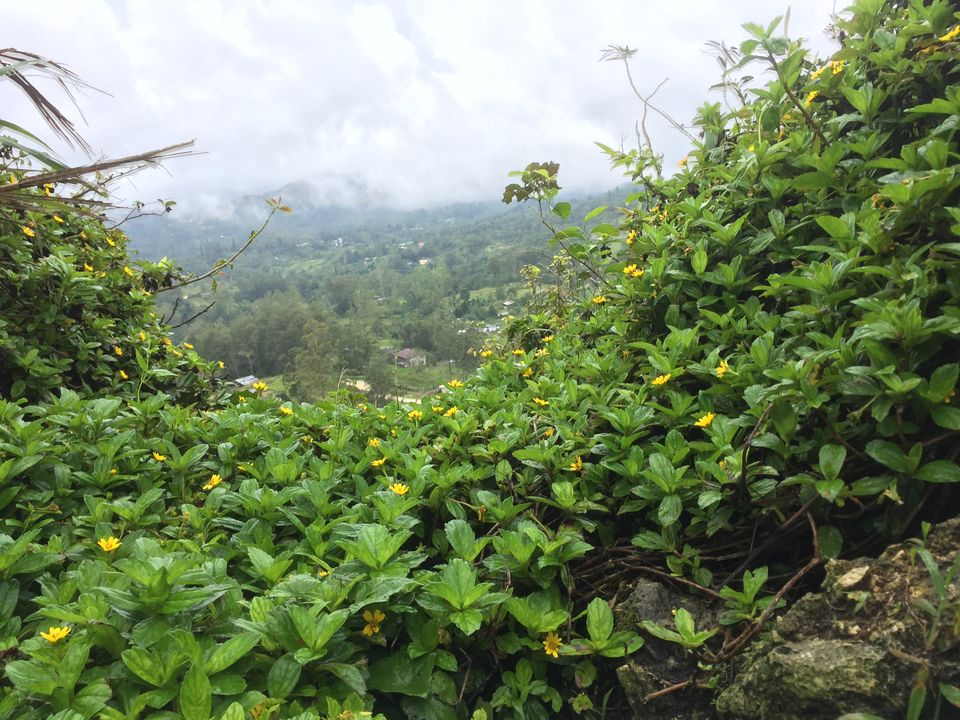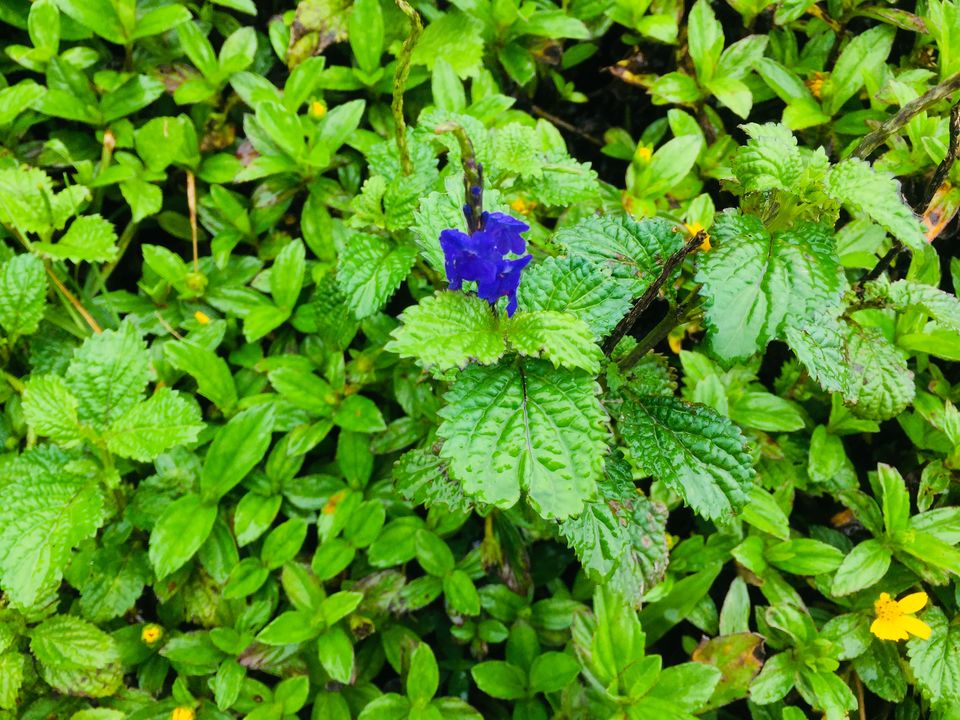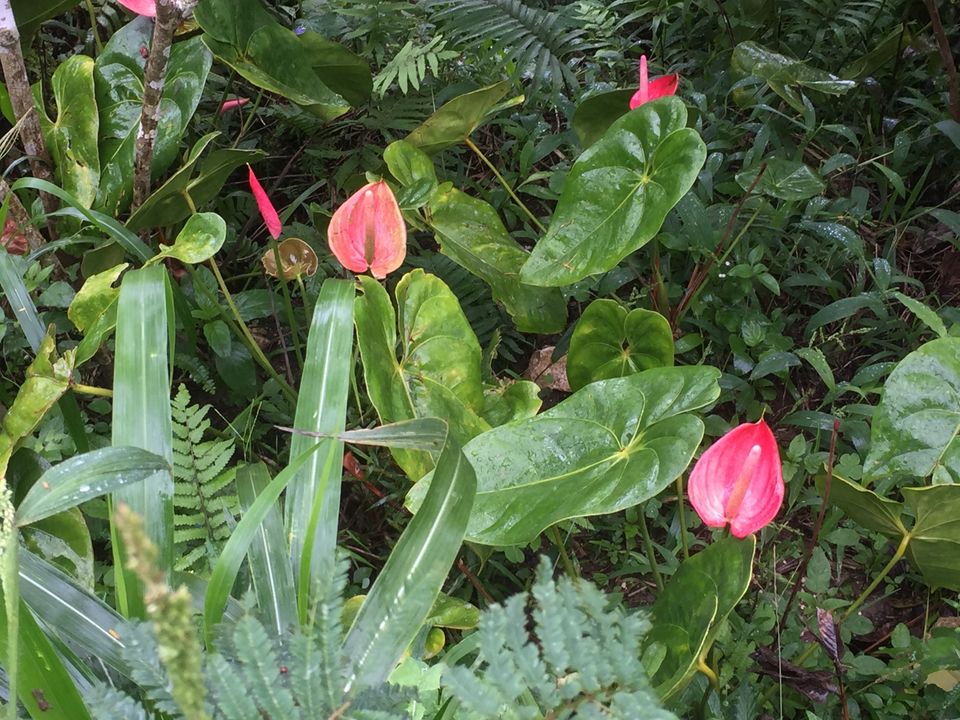 My camera battery was almost on the verge of running out, since the battery had no juice left. We hiked through the lanes in the rain and finally reached the peak (around 1048 meters above sea-level) after 15-20 minutes, since I am a good climber.

When we reached the peak, I felt as if I am on top of the world. I didn't expect to see such landscapes here. It was magical. More than that, I cannot explain the feeling I had at that point of time. I met a friend though. He was traveling solo!
We were there for about an hour experiencing the drizzles and watching the clouds go by.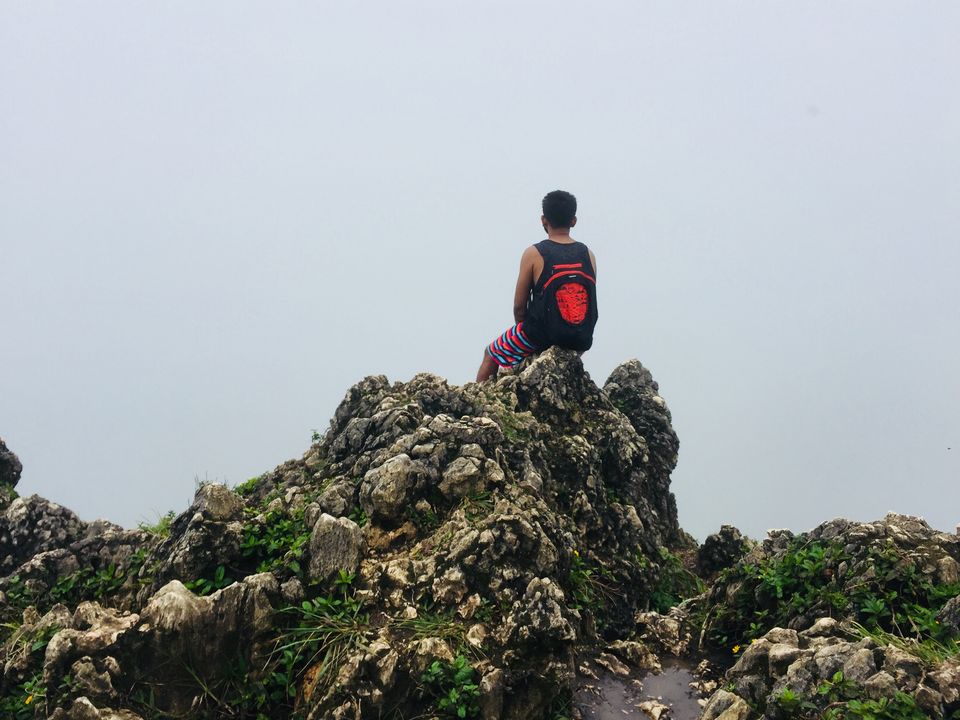 After shooting some footages and clicking some unreal pictures, it was time for us to descend. This was the hardest part, since the roads were muddy and slipper. Somehow, we made to it the starting point, cleaned up, had some coffee and bid farewell to Mili.
So, that was how our day came to an end in Oslob, where we watched so many things in just one day. A whale shark, A sandbar, A waterfall and A peak. Thus, I find Oslob to have one of the most diversified geographical landscape in the province of Cebu.
Cost of the trip: 3500 PHP each.
Inclusive of Car, Entrance Fees, Guide and Travel.
******Travel & Guide Courtesy******
Delbert Metran - https://www.facebook.com/delbert.metran
Please contact Delbert (I call him Albert though) for a wonderful experience at Oslob. Without him, this trip was not possible. Thank you Albert, for everything))
If you have traveled to Oslob, please feel free to share your version of this wonderful place. Would love to connect with fellow travelers.
Until my next blog \m/
Peace,
The Lost Bong.