It was our Day 9th and we planned to see 2 more sites in Nubra Valley.
1. Panamic Hot spring
2. Hunder
and in between boys wanted to do quad bike ride and both Kuldip and Puneet enjoyed it.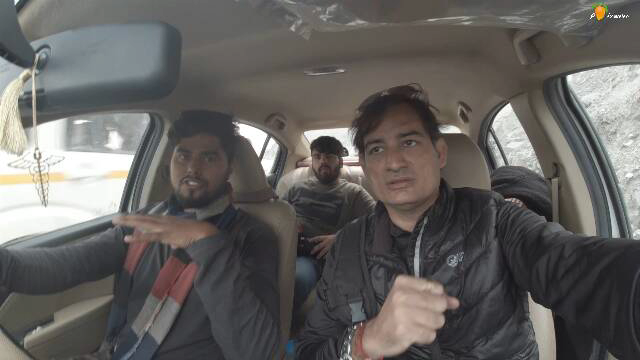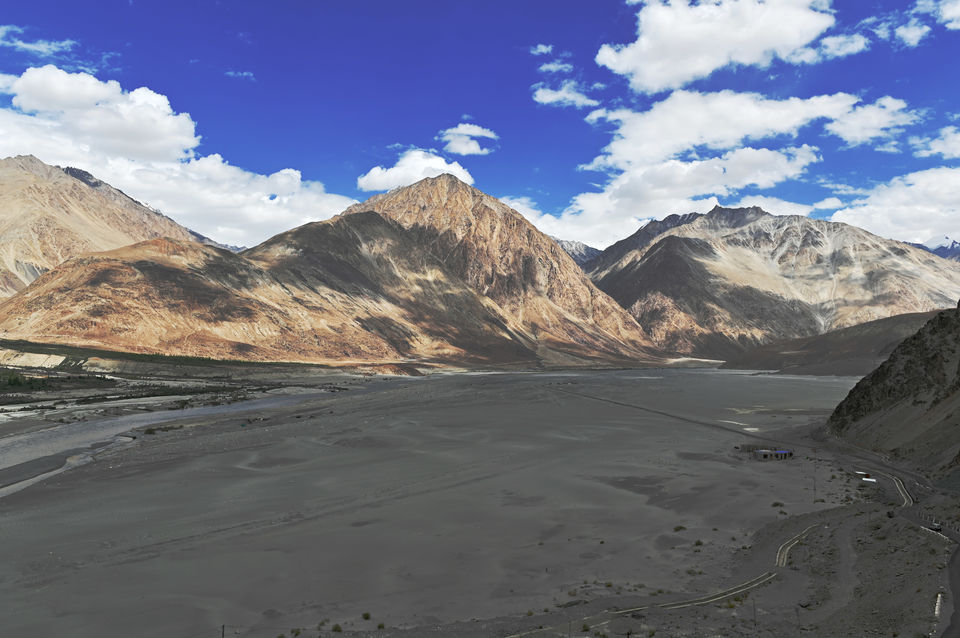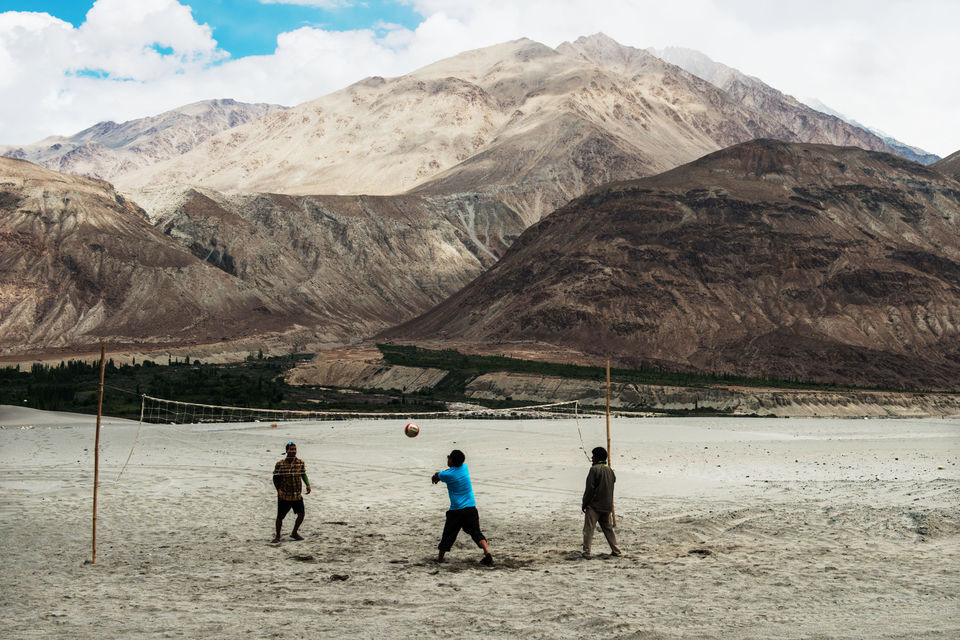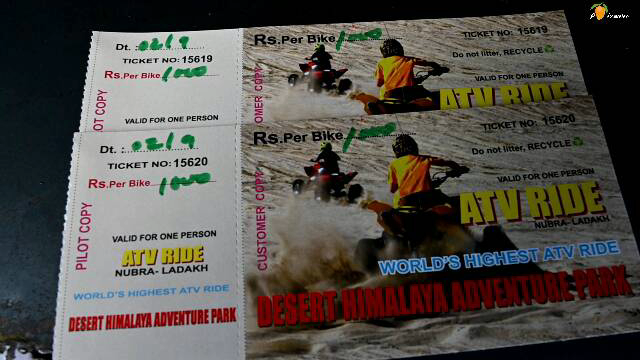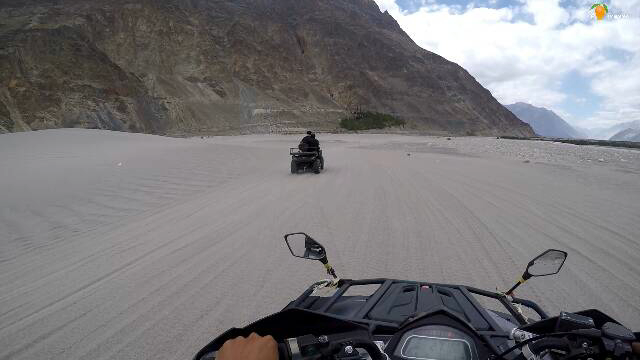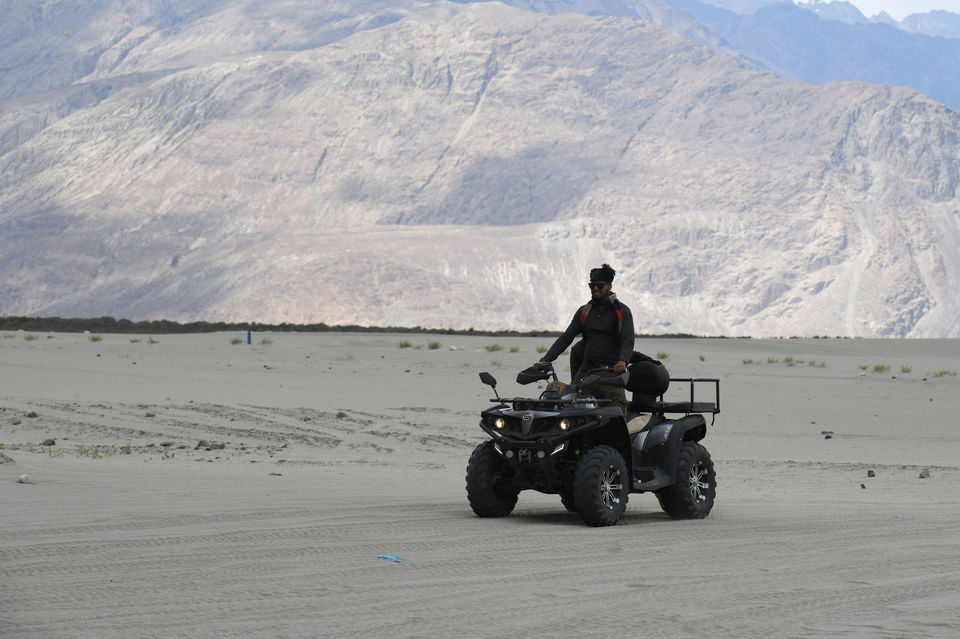 After this, we took our route for Panamic Village which is famous for its Sulphur hot spring and this village is very close to famous Siachen glacier which is now opened for general public.
This hot spring have high amount of sulphur in them and it is believed to have medicinal properties which can relieve pain in joints.
We reached here quite on time as expected (1.30 hrs and distance is 55km from Diskit). Road is good and as usual with some bad patches. And I should stop talking about how the landscape is here. Because where you go in Ladakh, Landscape is ofcouse out of the world. There mountains are different, this land is different, here Air is different...
Government had developed a bathing point here and one need to pay Rs. 30/- to take bath. There is a small pool here with separate bathroom and also they have different building for men and women to take bath. Ofcourse, we did not took the bath and my suggestion is, if you are having ample of time, only then come here.
I thought it would be great to see the origin of this hot sulphur water, so I started a little trek above the Government Bathroom and discovered... the origin is not nearby but for it, one need to go reach the top of the mountain so I simply dropped the Idea. We were not prepared for this kind of adventure and above all we were having limited days left for these part of Ladakh. Hopefully will come in near future to stay here for a day or two.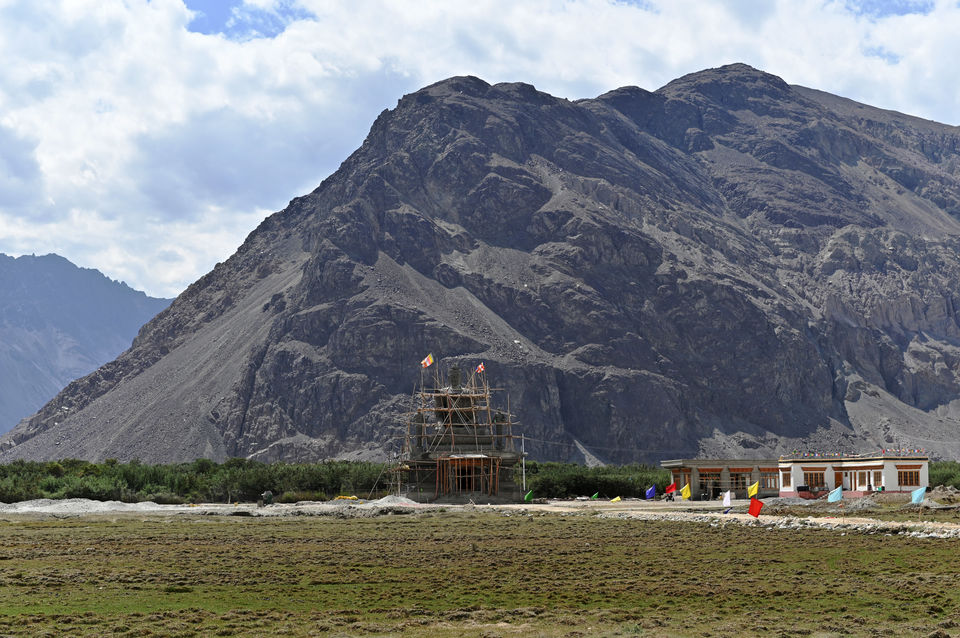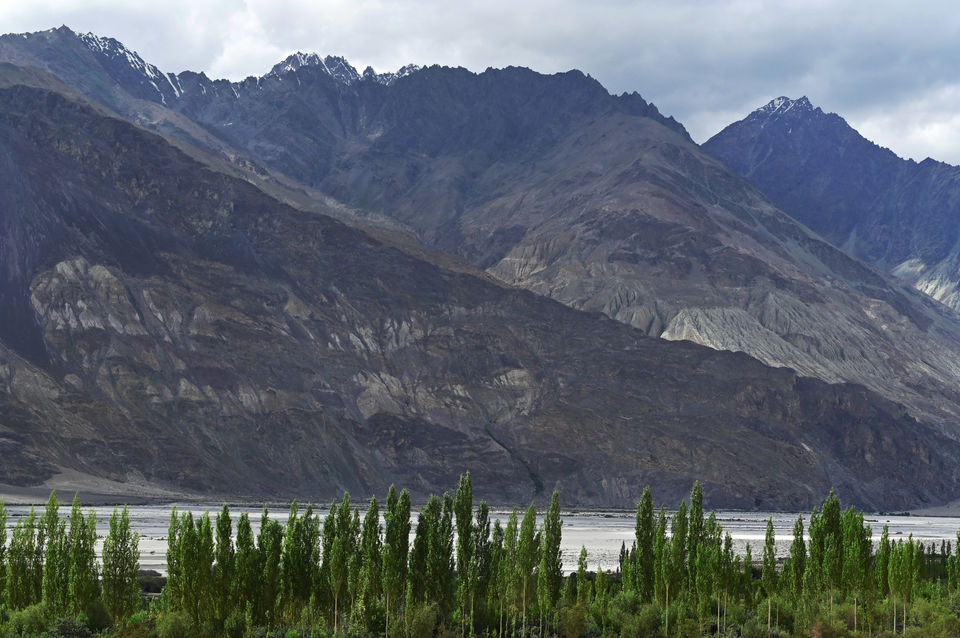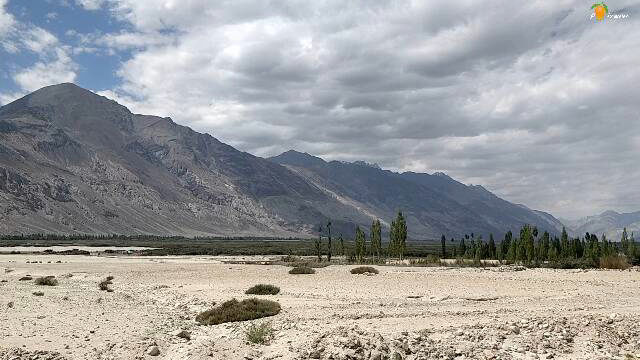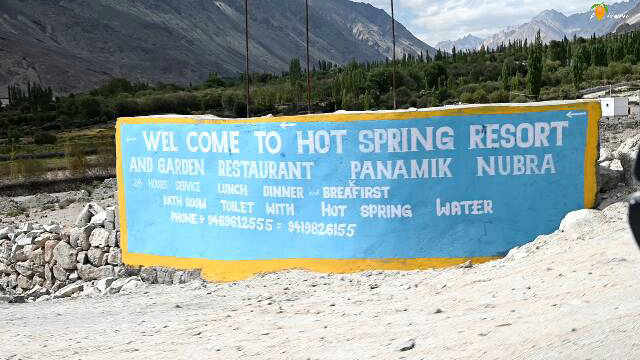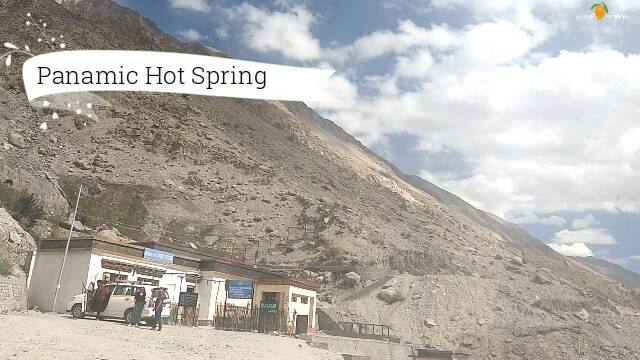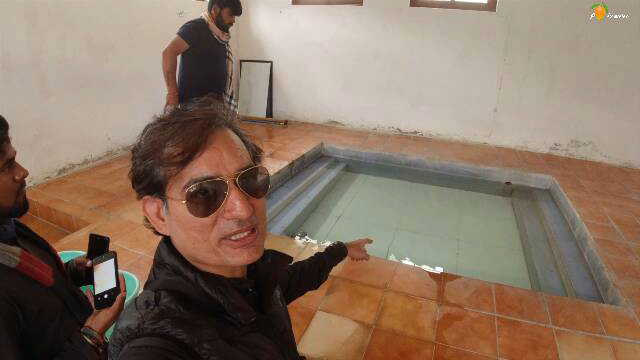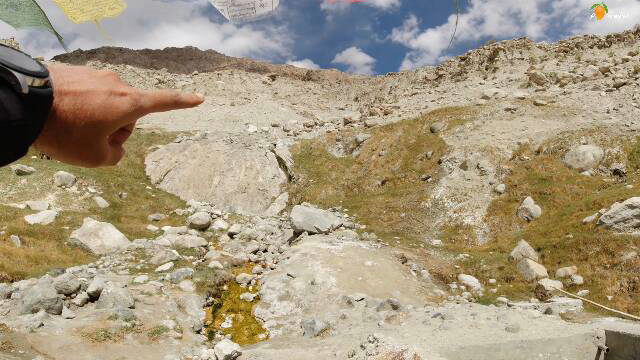 After visiting Panamik village, our next and final stop at Nubra Valley was Hunder, famous for its white sand dunes and two humped bacterian camels which can only been seen here in India.
These camels were once used to travel on the silk road as they can tolerate cold, drought and high altitude. Lot's of tourist now a days come to Nubra Valley for its beautiful and to see and ride these camels.
I feel nature showcase its best all in one place. This place has stolen my heart when I came here in 2016 and I still love this valley.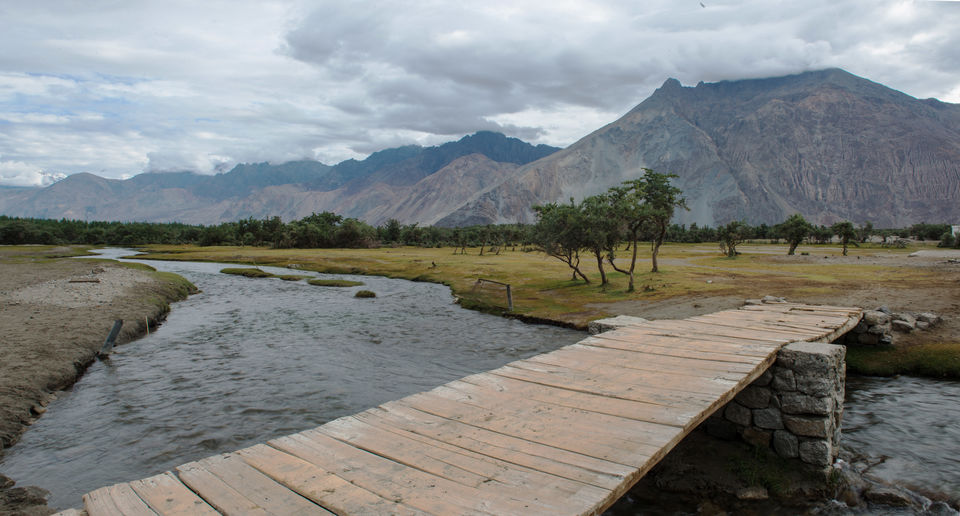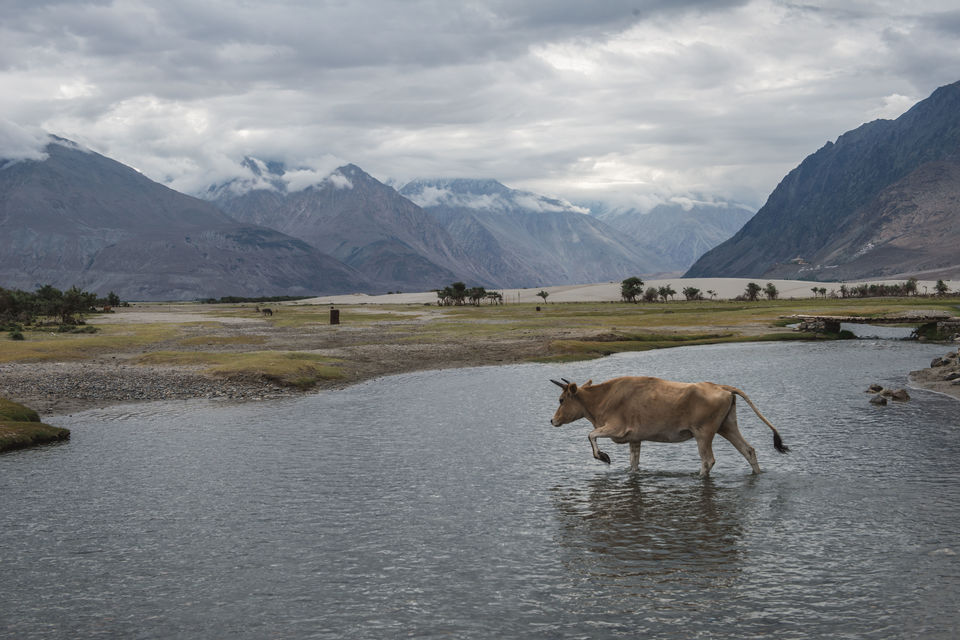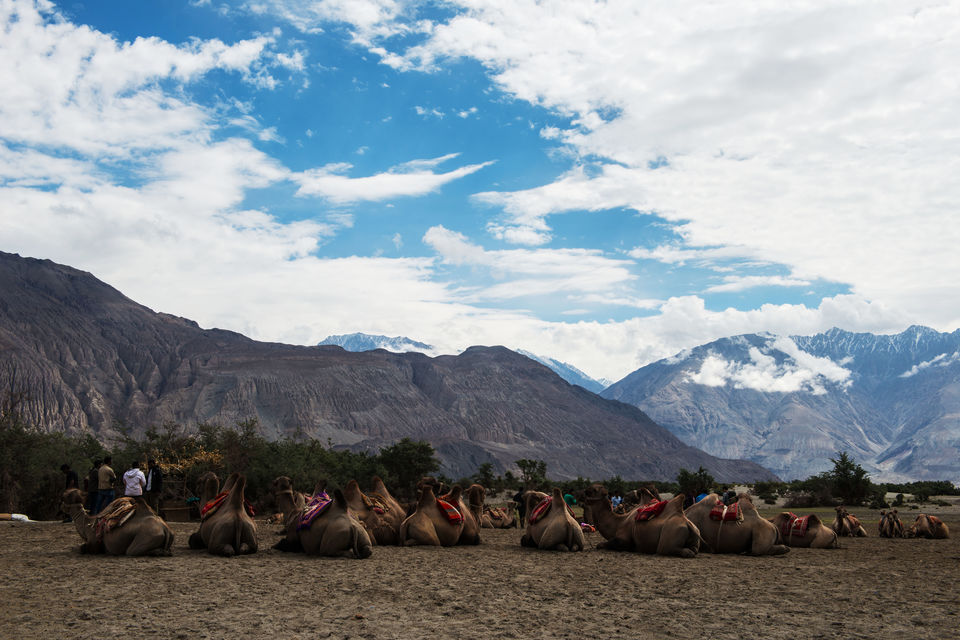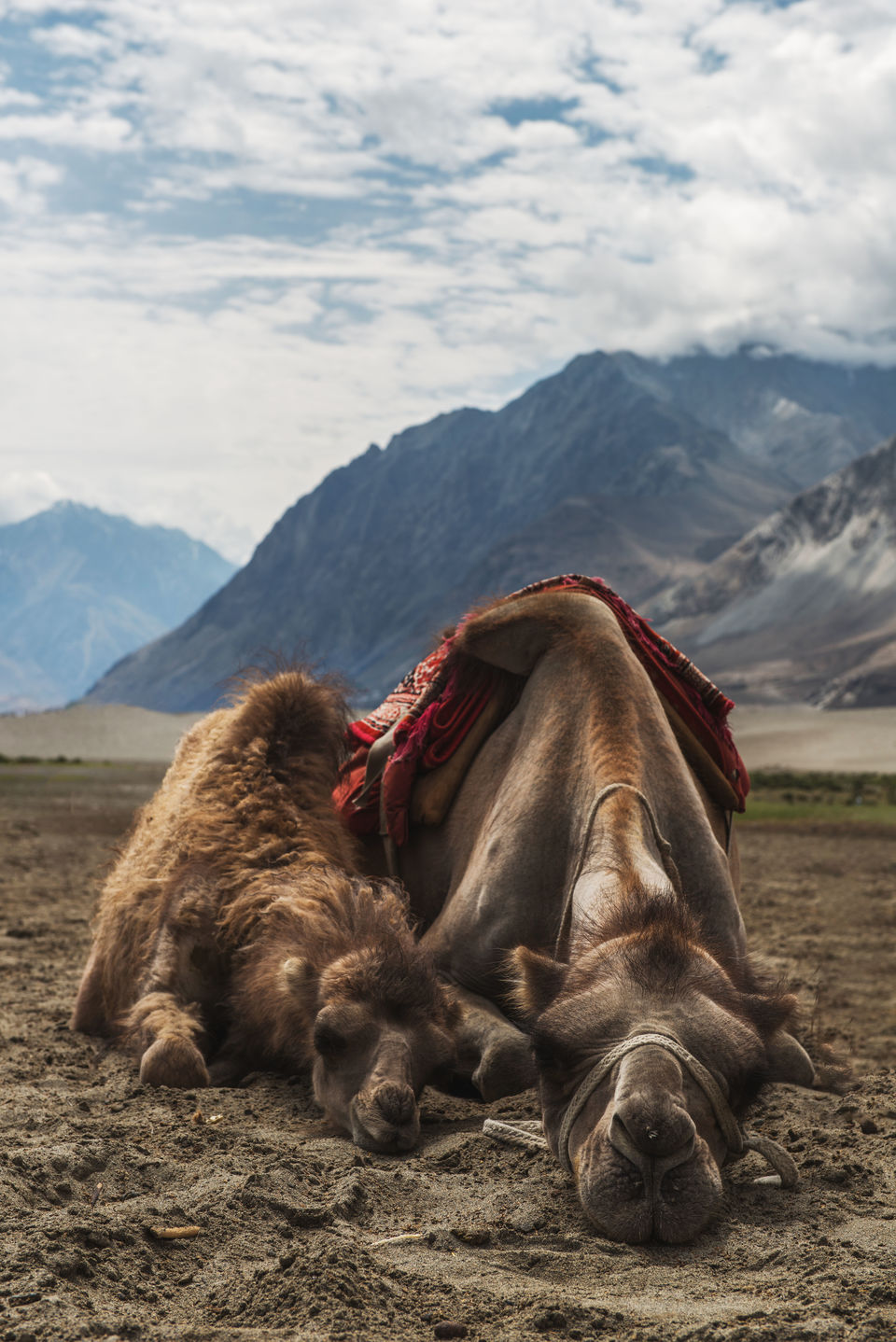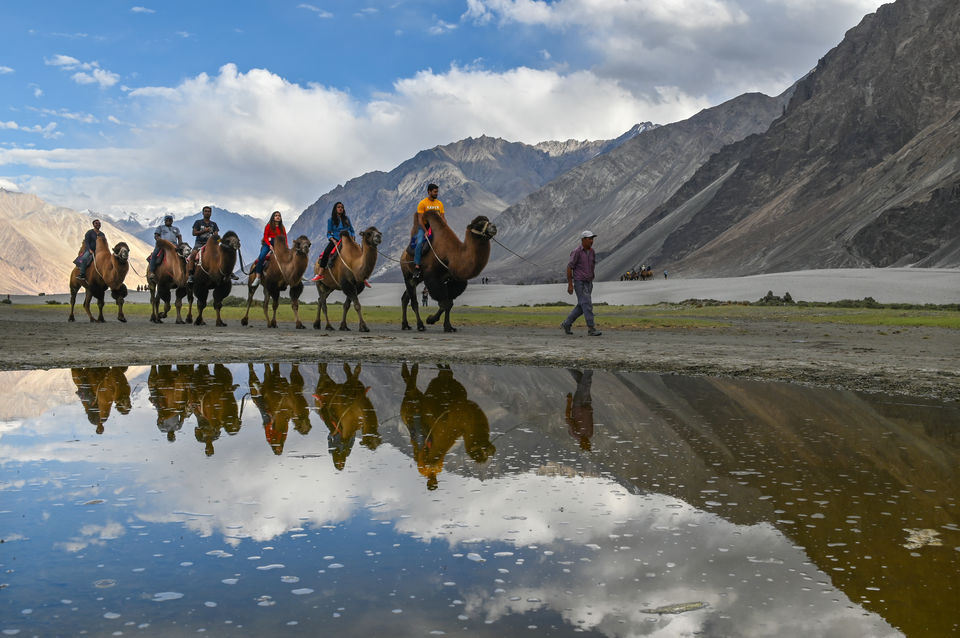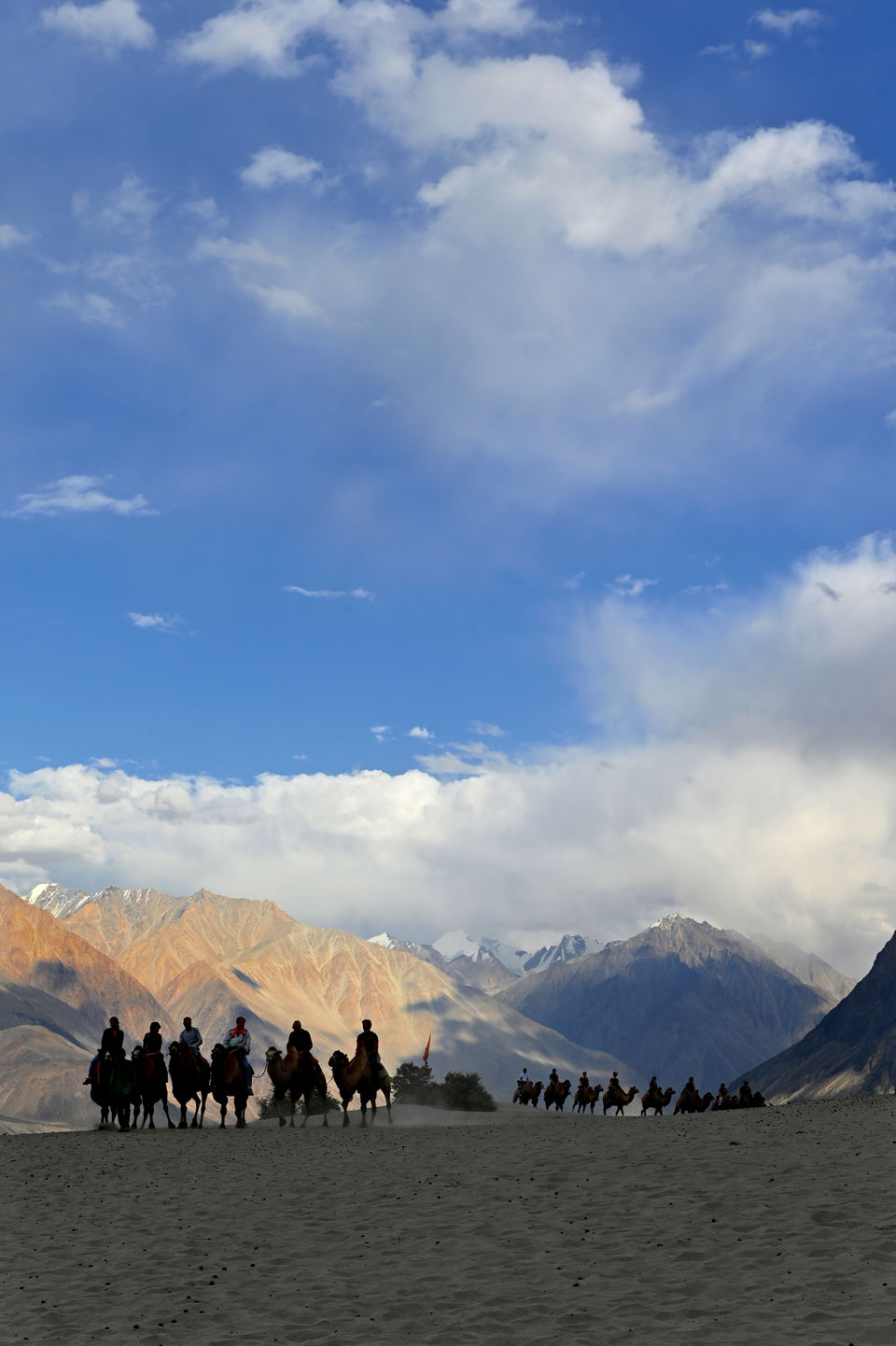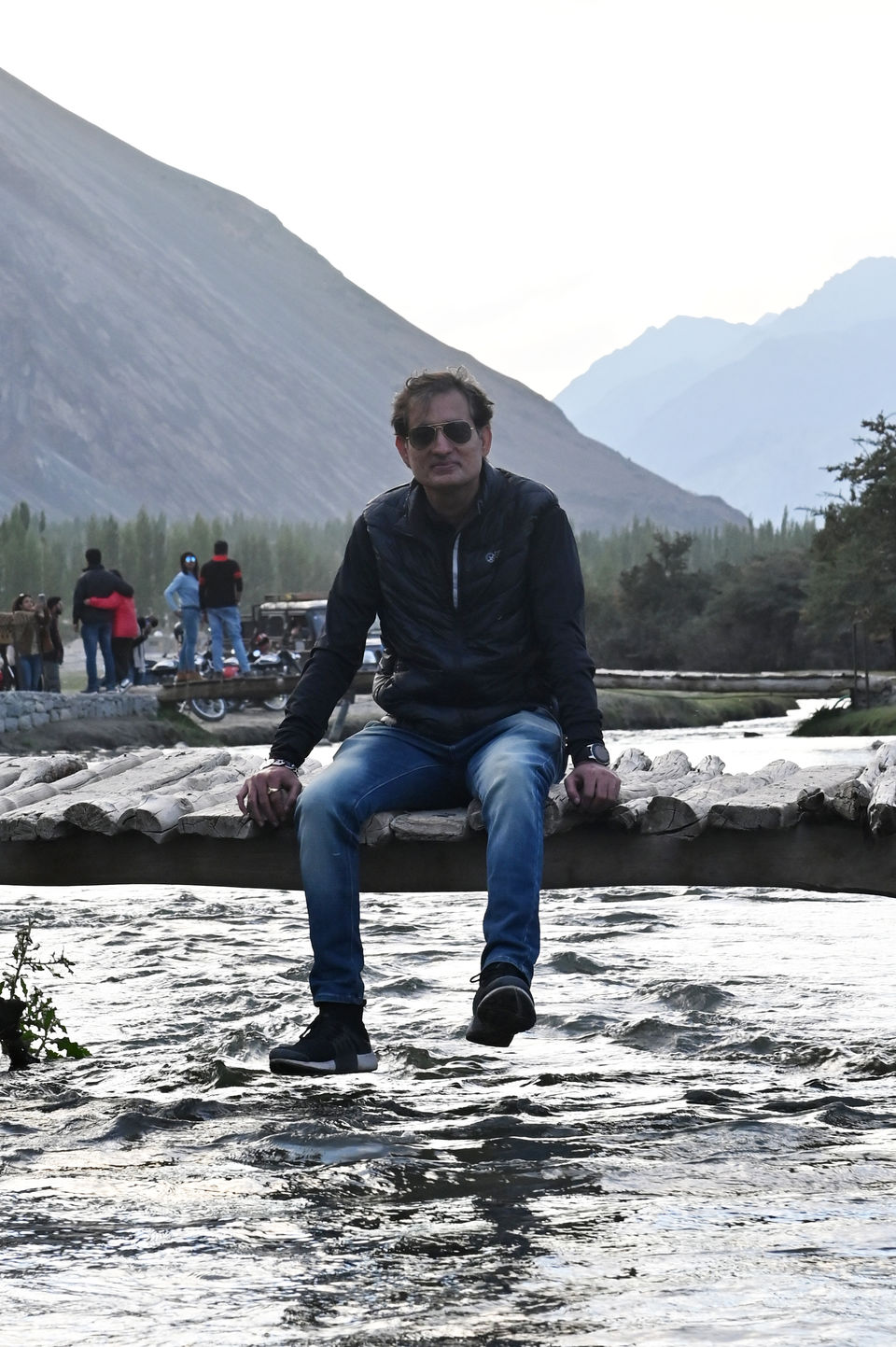 In evening we spent our time having by having early dinner here and planned to stay at Diskit monastery that night as the sky was clear and on the way we also filled our car tank with fuel. Diskit have the the last petrol pump for the route we had taken. After this we gona see Petrol pump in Keylong.
We also had purchased 2 plastic cans of 10 litres each for this purpose only so we can have some extra petrol.
In night we clicked our Milky way one more time with Maitreya and Diskit monastery as our subject.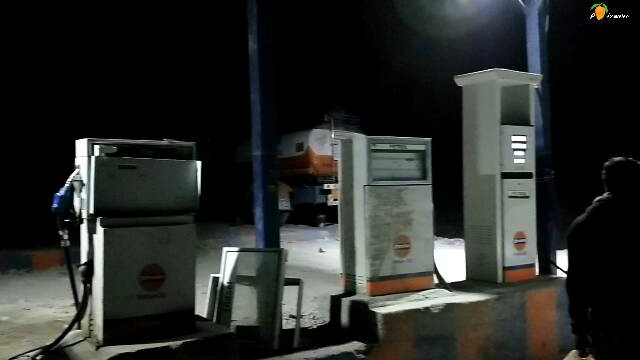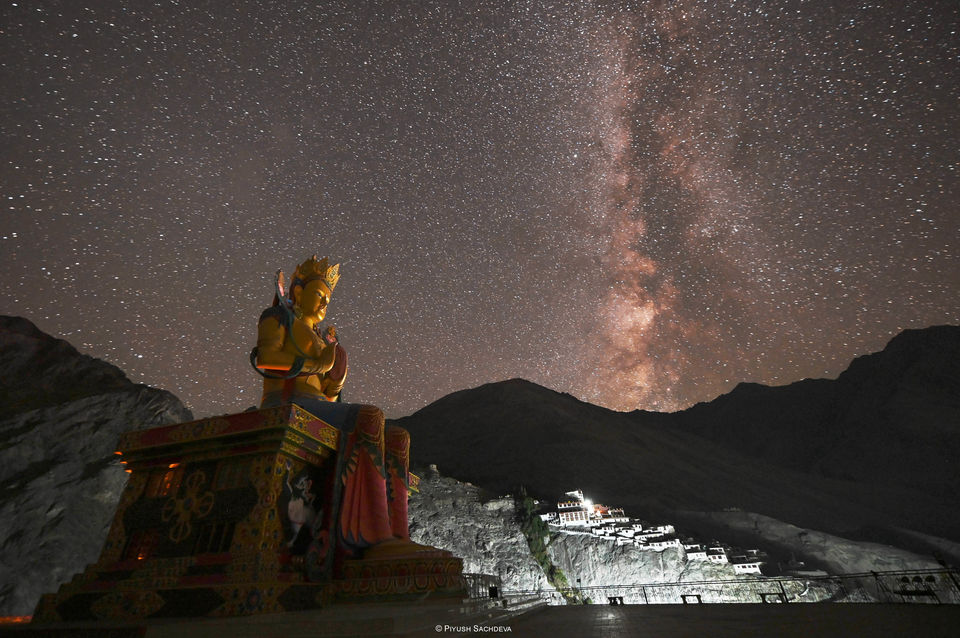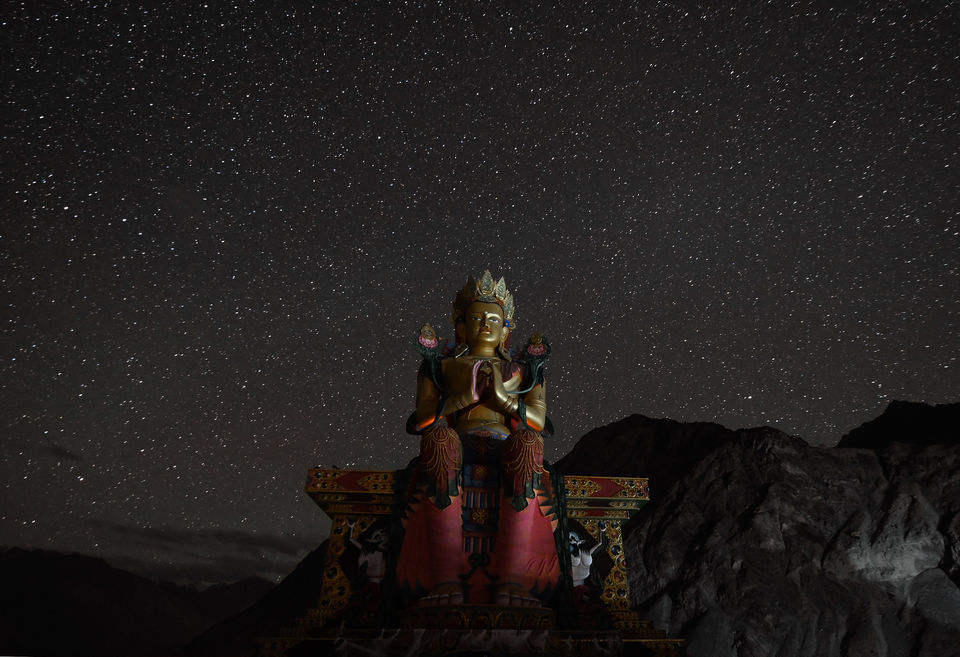 So this is all about of our Day 9. I hope you liked the video and content of this blog. If you still need any information, just msg. me at Insta or Fb. I'll be glad to help you. And plz do subscribe my youtube channel. In next chapter will take you all to Pangong lake. Until then, have a wonderful time.
Message -
* Please don't litter. The more we keep clean our countries the more we enjoy it.
* Avoid using Plastic bags and bottles. Make awareness to your friend circle as well.