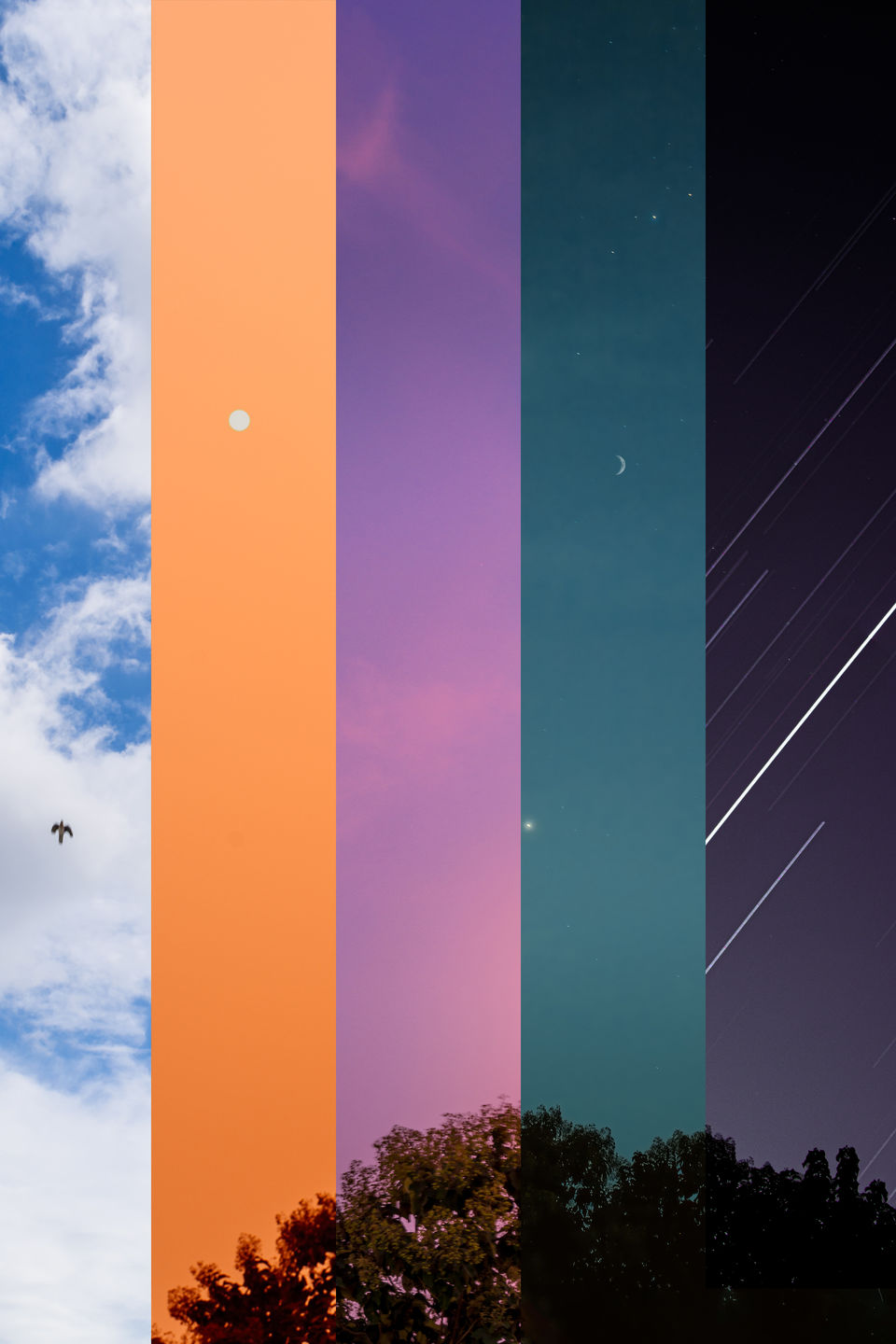 Welcome to a new mini-series: 'phases'. The frames in this series are my humble attempt at showcasing the passing of time through a static frame. I know you might be thinking that isn't the purpose of photography is to freeze the moment in time. Yes, it is. But I've tried to take it one step further. What if we could freeze different slices of time in one frame. I believe that photographs may be more memorable than moving images, because they are a neat slice of time, not a flow, and yet, they have this innate ability to capture the flow. Each still photograph is a privileged moment, that one can keep, look at again, and live!
Some frames make me wonder that Photography is a branch of design, like architecture- creative and holding the potential to awe the viewer with its simplicity and/or brilliance. During the ongoing lockdown, moonsighting has become a daily affair for me. Sometimes, I'd mount my camera on a tripod and make it watch the sight with me. The camera is my tool. Through it I give a reason to everything around me.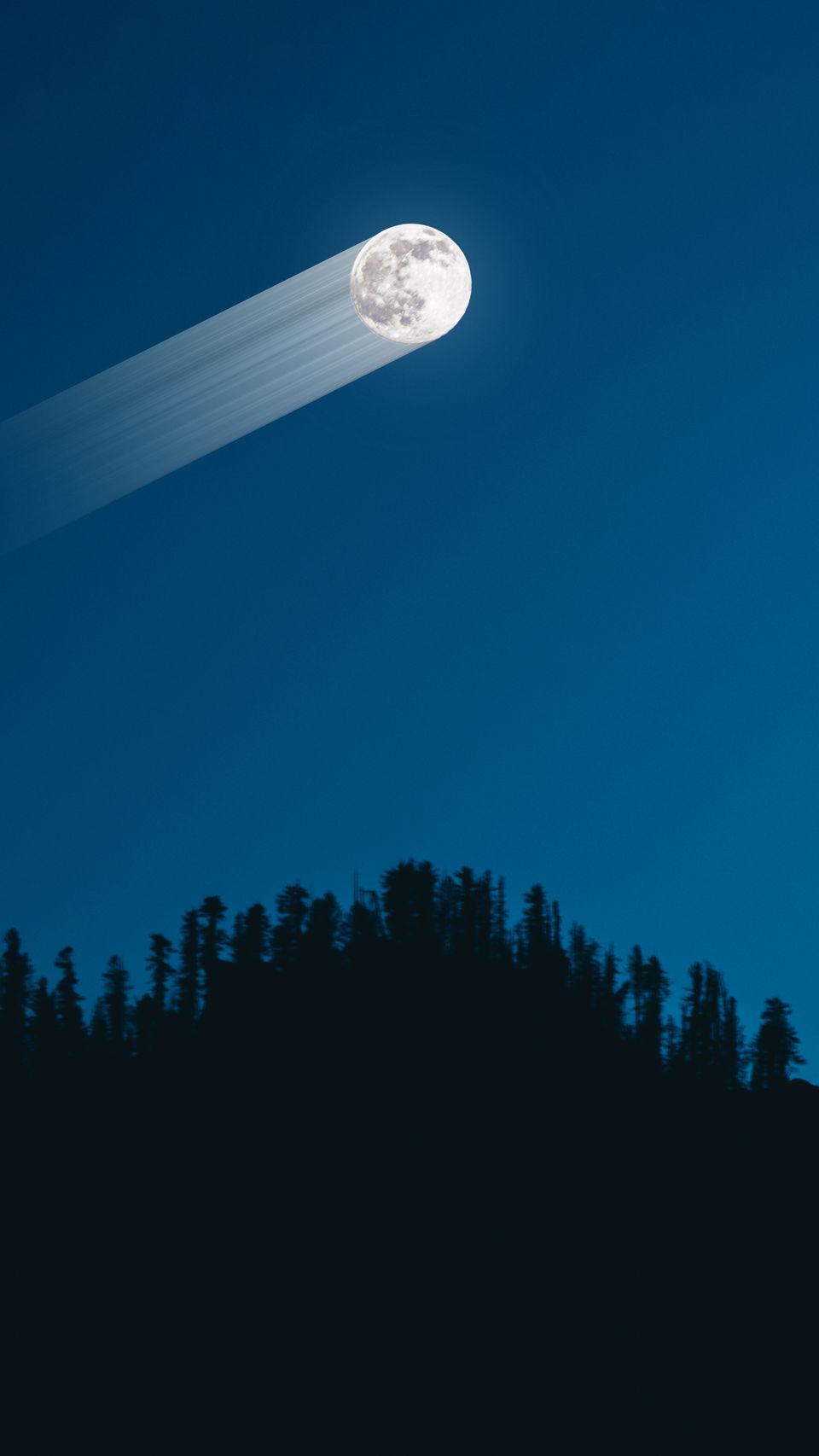 One such night, this concept struck me. I was recording a timelapse. The moon was very bright which meant that the interval and the shutter could be well-paced. After I got the shots, instead of opening them in Premiere Pro, I opened them in Photoshop and stacked the complete sequence of images. I then lowered the opacity of the initial few frames to give the effect of the moon rising and its brightness increasing as it reaches the center of the frame.
Let's take the implementation of the concept up a notch. This shot took me 6 months to make. As mentioned in the earlier shots, I wanted to encapsulate "time" in a frame and what better way to do it than to photograph the same spot every month (I had to wait an extra month for clear skies to capture the star trail). Time, always, consists of interesting events, events worth photographing. Even if you are confined to the parapets of your house, if you look for interesting things in your environment, you'll eventually spot them.
Since a lot of development has happened around my house, there is not much to look at except, concrete structure with balconies and souls filled with solitude behind them. A few days later, I noticed this green-brown arching giant. I set my camera on the tripod and tried to frame a shot. I was able to get a clean frame of the cone-like head of the tree and had lots of negative space to fill. Then I took the help of an app called PhotoPills to see the position of sun, moon and the path of stars across the year to know the exact days on which they'll pass this frame. And after almost 6 months, this is the result.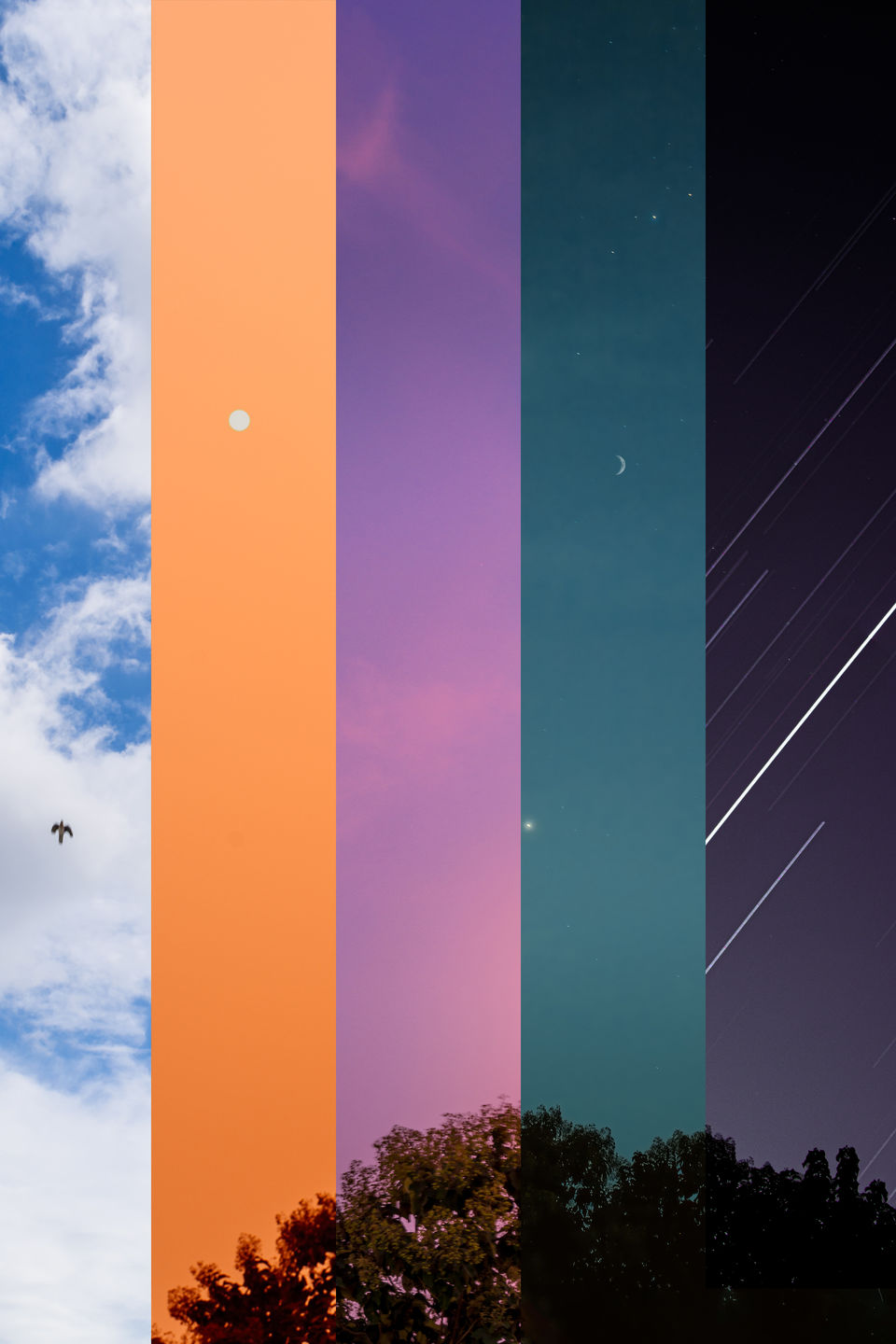 As social media has become a store of success stories and wherever you look there are only dew drops of brilliance, I'd like to share the number of attempts it took me to make this frame. I took a total of 315 shots, shot over a period of 90 days (actual shooting days), and the capturing window ranged from 10 AM to 4 AM. I almost gave, twice. So yeah, not so easy and a cool 'snap' but definitely worth the effort.
How did you like the concept? Do share your thoughts in the comments below.