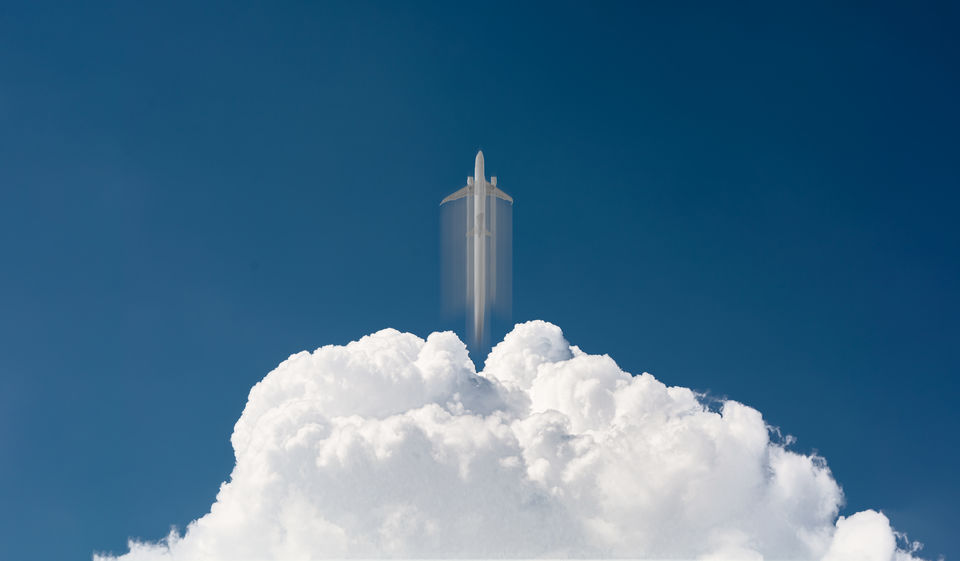 Even when photographers, like myself, are most concerned with mirroring reality, they are still haunted by tacit imperatives of taste and conscience. And when we try to create a tiny element of another world: the image-world that bids to outlast us all, we find ourselves trading in an impostor syndrome. Yet, such photographs express a feeling both sentimental and implicitly magical: they are attempts to contact or lay claim to another reality. And this image falls right into the middle of this photographic enterprise.
One fine evening I was sitting in my balcony creating a timelapse when an airplane passed through the frame. As the light was fairly dim, the shutter speed was slow and I saw a small trail in some of the shots. That's how I got the idea for this concept.
As airplanes move really fast through the limiting rectangle box of our camera's eye, I tried this concept with a slower-moving object: the moon. Here's how it turned out: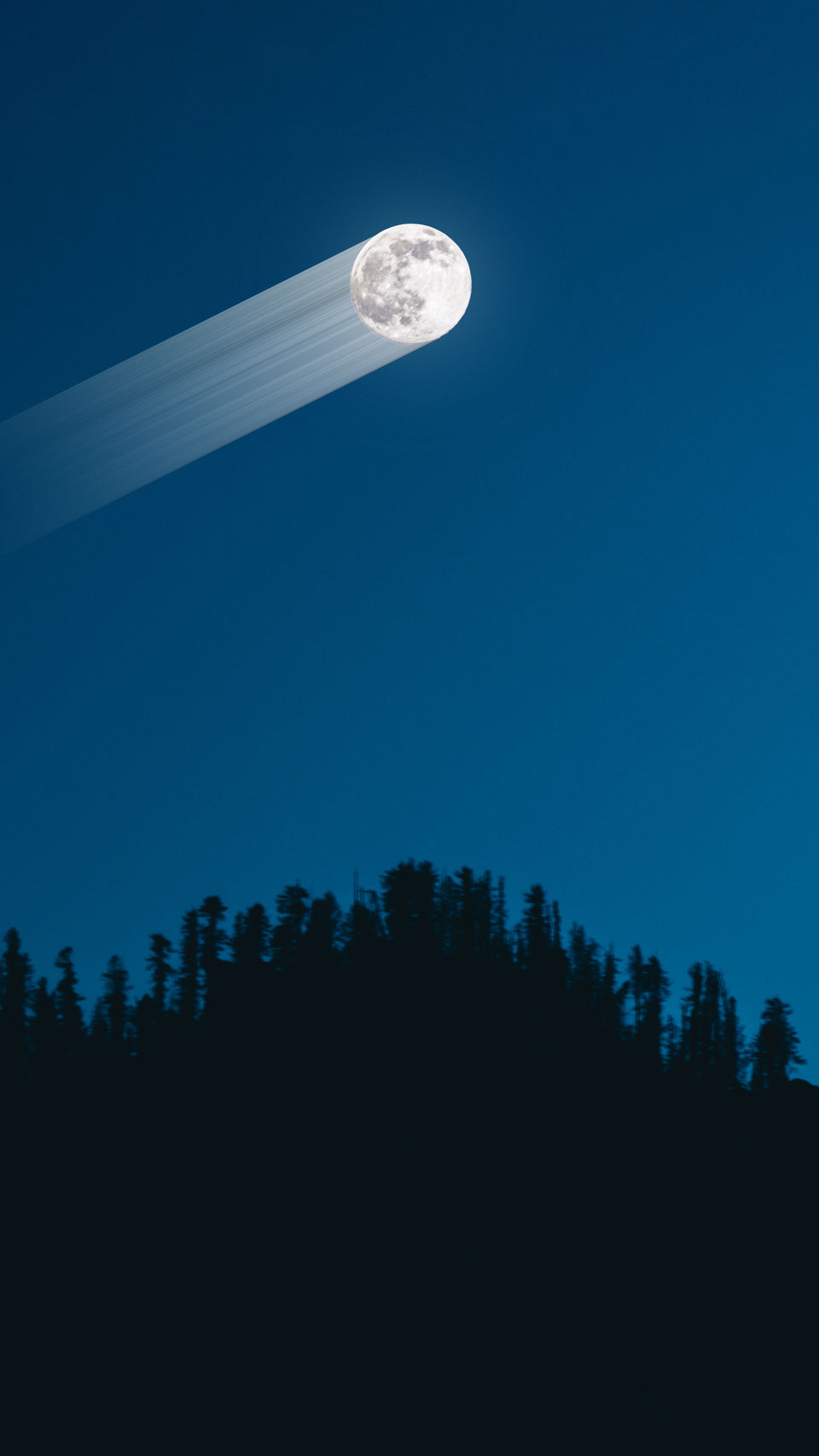 Cool, eh?
I was now more confident in the execution. I mapped the trajectory and flight timings, set up my camera on the roof and, waited for the moment to arrive. I failed, terribly, the first 8 times. Finally, I set up 2 shooting modes in my camera. Shot the long exposure shots on complete manual mode and the last shot on shutter priority mode. And this time, I failed, again, 17 times. I knew I was limited by my old camera and lens but I am not the one who gives up, at all.
So, I brainstormed on how I could capture such shots and an idea made blood rush to my brain. Instead of capturing photos, I switched to video mode. In real-time, I altered the shutter speed. Then in post, I exported every frame as a still image. This is equivalent to shooting photos in burst mode, only with the advantage of not missing a frame due to my slow camera. After that, it took a little bit of blending to get this final image.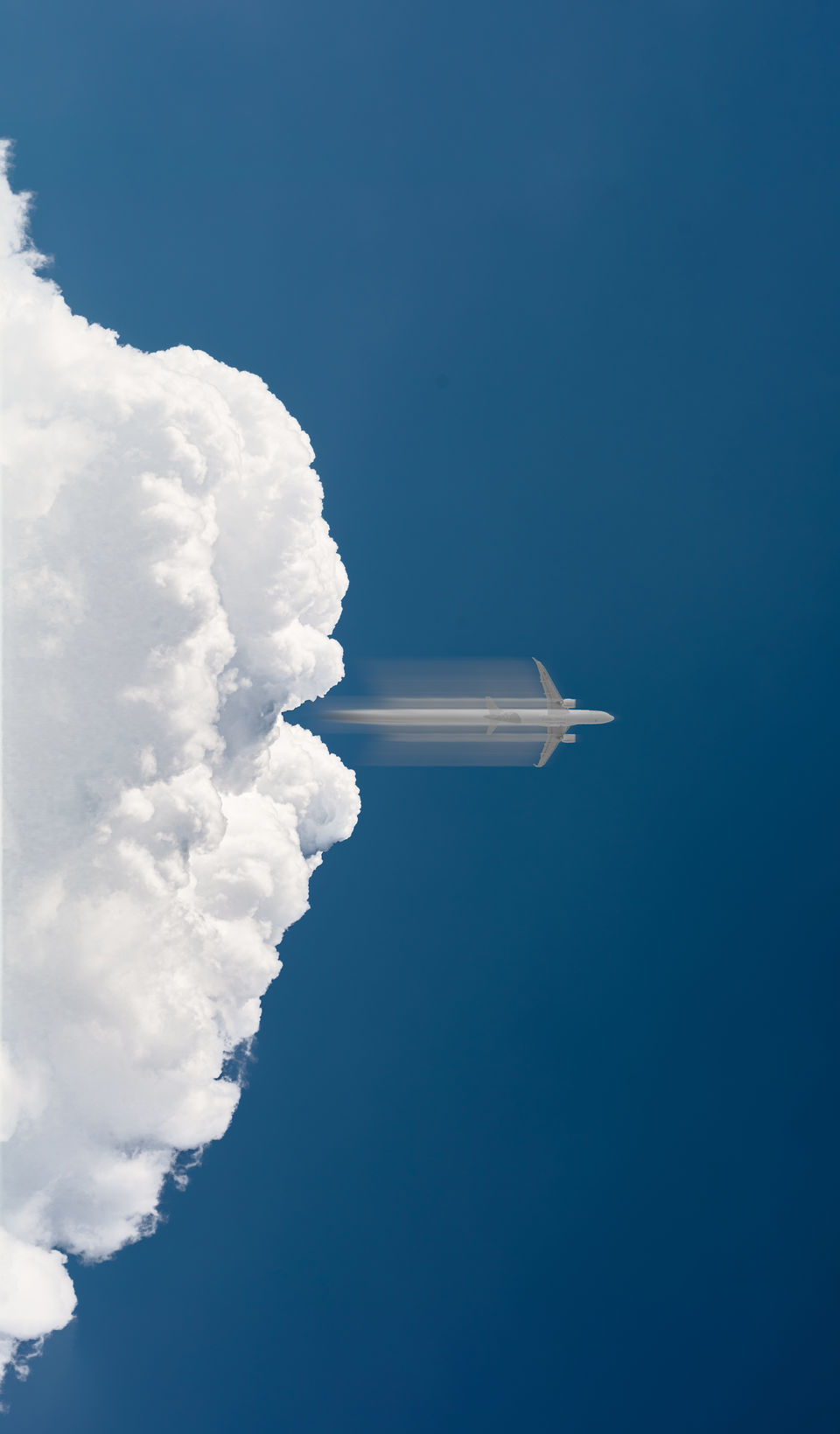 Well, then I started playin' :P and composed this: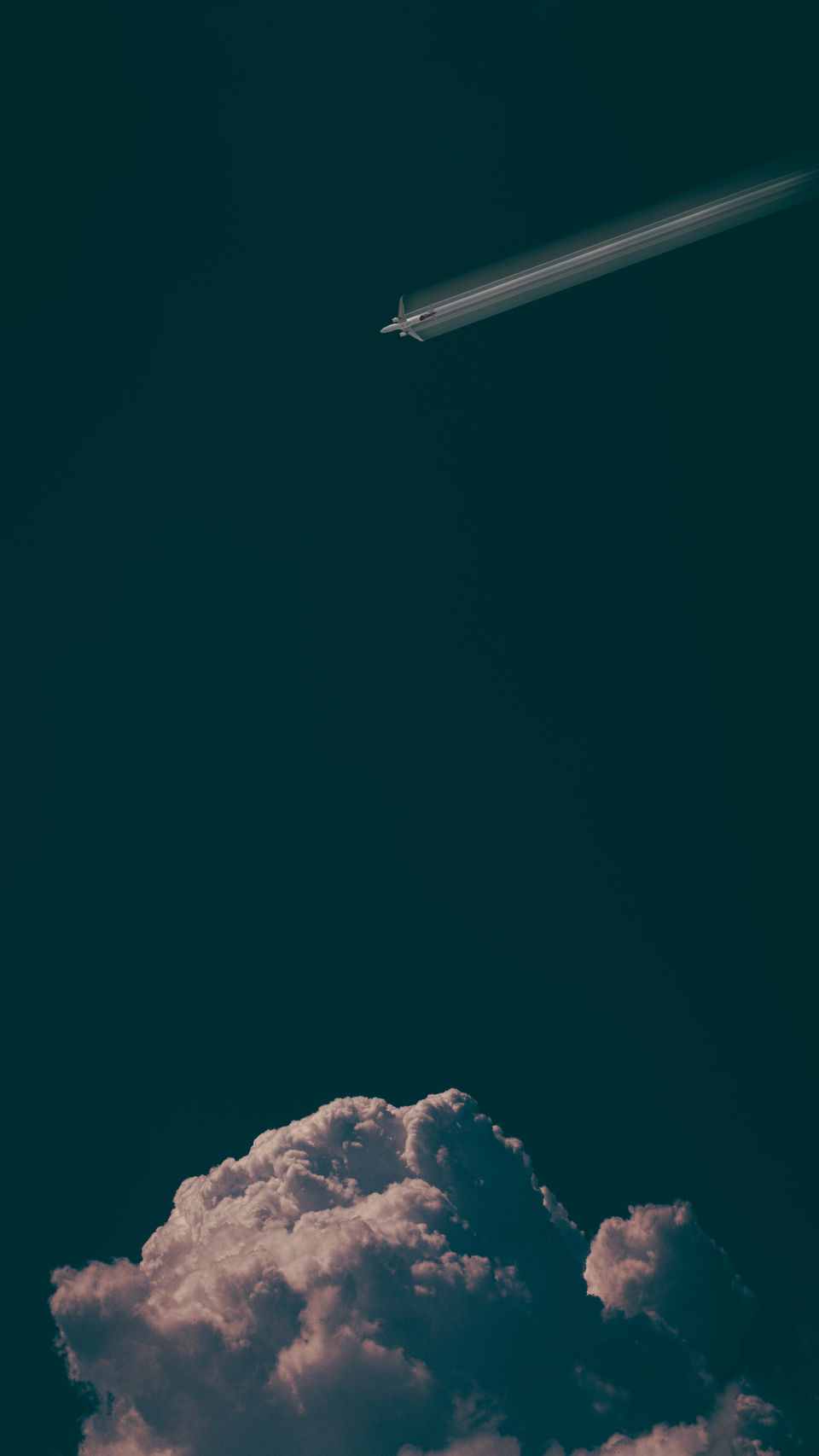 Hopefully, you liked the concept and the process inspires you to try something new. Share your thoughts in the comments below :)