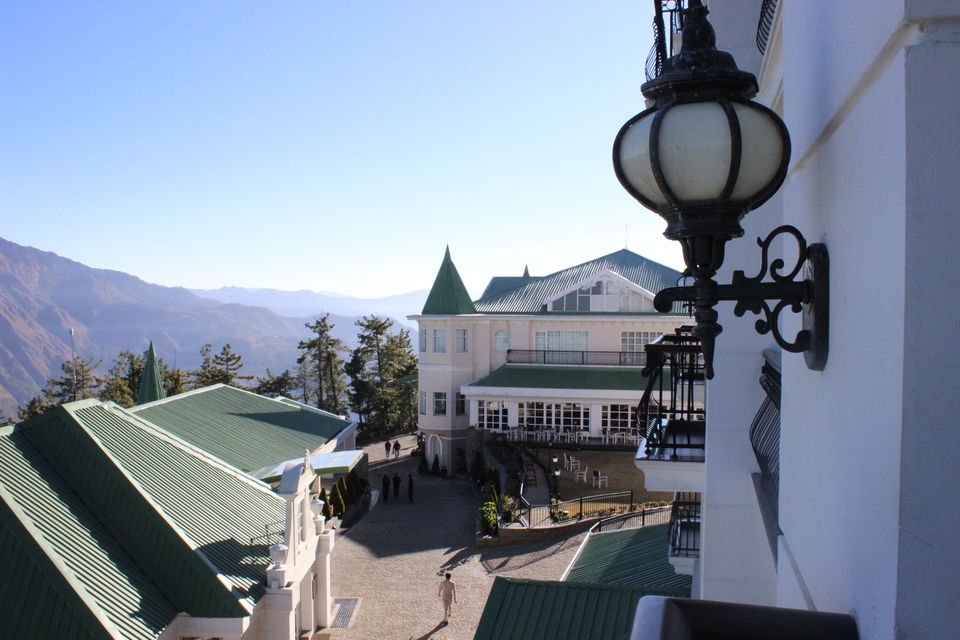 I had a chance to visit this newly added property of Club Mahindra located on the top of a cliff in Naldehra hill station in November. This time instead of describing, I want to share my vlog. Please watch it below. I am just adding a piece of generic information about the property.
Generic Information:
Distance: Ludhiana -- 250kms --Pristine Peaks Naldehra
The resort is located at around 20kms from Shimla away from the rushy roads and chaos of Shimla. Since it is located on the top of a cliff, it provides you with awestruck views of the hills.
The property has Hotel Rooms, Studio rooms, and one BedRoom Apartments.
I opted for one Bedroom Apartment since the room had a living room with a microwave and utensils.
I loved the architecture of the rooms. The balcony with a view of the snow-capped hills amused me.
Food: I ordered quite a few dished from the hotel and everything was well cooked. I loved the food overall.
Favorable: for Both couples as well as family. Everyone will enjoy the property.
Gaming Room: Yes. The Fun Zone is quite big with few sections in it. There is a separate play area(Indoor as well as Outdoor) for the recreation of Kids. Air Hockey, Snooker, Fuse Ball, Segway HoverBoard, Table Tennis, Heena tattoo are available for the vacationers at a cost. There's a Karaoke too.
I have been to many Club Mahindra properties, and I always praise of the service provided by the staff. I still received a warm welcome as always. This is one of the best Club Mahindra properties I have ever visited.
Happy Travelling!!