A haven for casual drinkers and alcohol enthusiasts alike, the Singapore bar scene is undoubtedly one of the most diverse in the world. The pubs in Singapore put as much effort and passion in their drinks as their Michelin-starred restaurants do with their food.
Even though there are many, many pubs in Singapore that can make a proper cocktail, these 7 bars go the extra distance. While some of them initiated trends that rippled across the Asia, others are reinventing classics.
Follow Naveen Kasturia and Veer Rajwant Singh's adventures through Singapore to discover the best nightlife hotspots:
Here's a guide to the top pubs in Singapore, with notes on what to order.
Inspired by the 19th century speakeasies of its namesake New York borough, Manhattan is hailed as not only one of the best pubs in Singapore but also the best bar in Asia. Under lowered lights and decorated in an art deco style – complete with glass elevators and marble floors, Manhattan offers enough privacy for a clandestine rendezvous.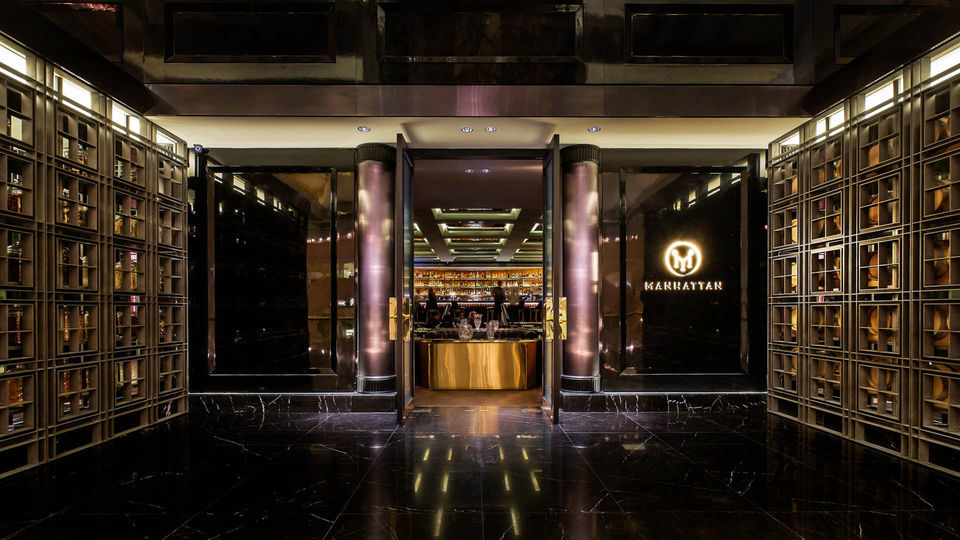 The menu is a delightful tour of Manhattan's various neighbourhoods, offering drinks and snacks inspired by the history of each. They also do adults-only Sunday cocktail brunch with boozy milkshakes, which offers three different shake flavours, a selection of dark rum or maple-finished bourbons from the Rickhouse, as well as a bar of candies and fruits to garnish, and build marvellous milkshake creations.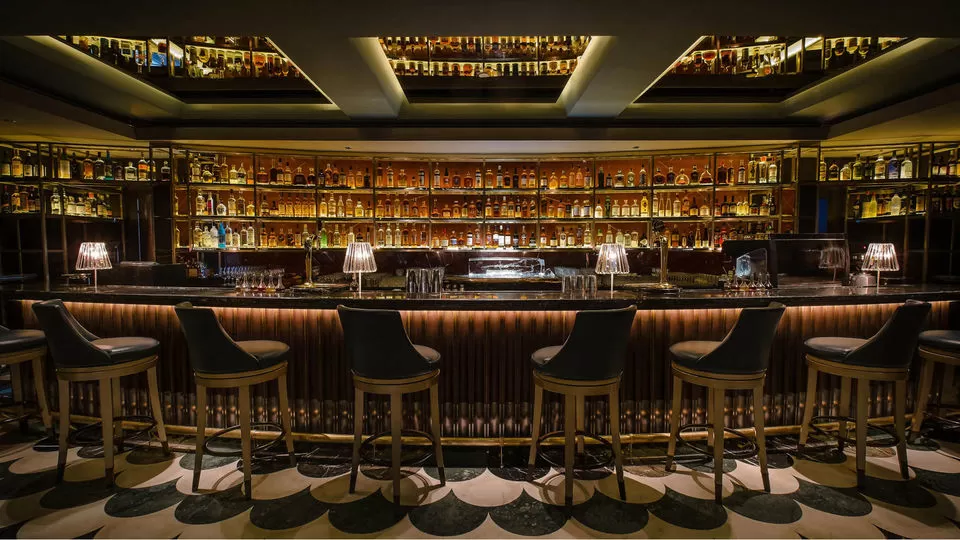 Cocktail to order: Penicillin (Scotch based cocktail), spectrum punch (rum based cocktail), harlem's gin & juice (gin based cocktail)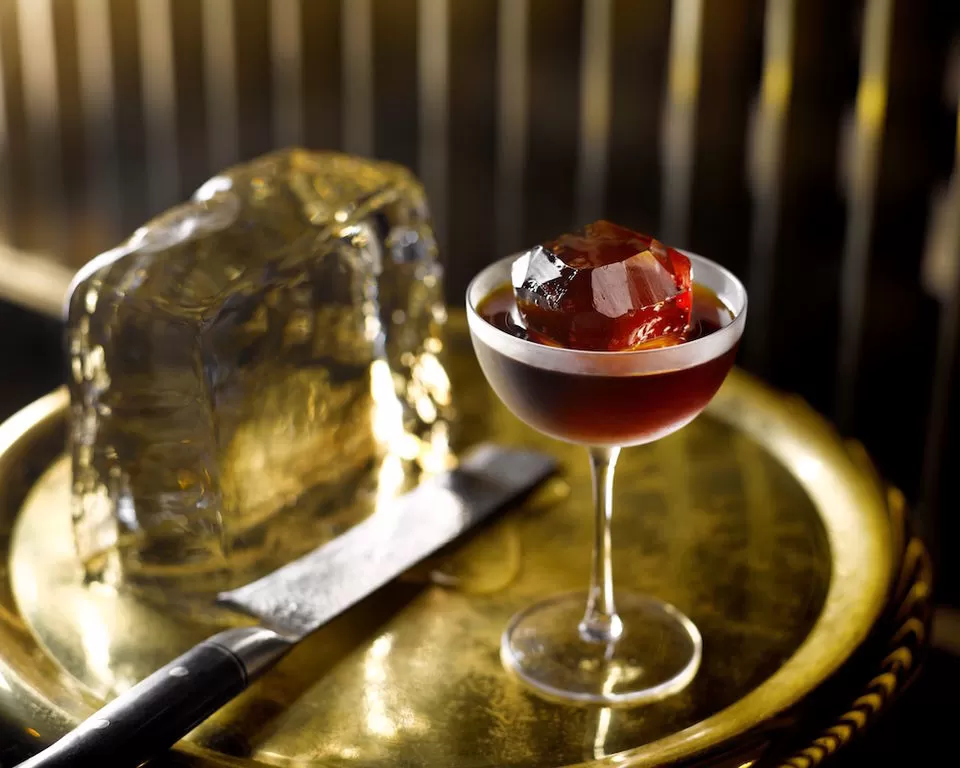 Where: Regent Singapore, 1 Cuscaden Road
Phone: +65 6725 3377
Known as the world's most ambitious gin bar, Atlas boasts of a 25-foot-high bar that houses the world's largest collection of gin, over 1,000 varieties and still growing. Apart from Gin, there's also a rose gold champagne room housing more than 250 kinds of champagne.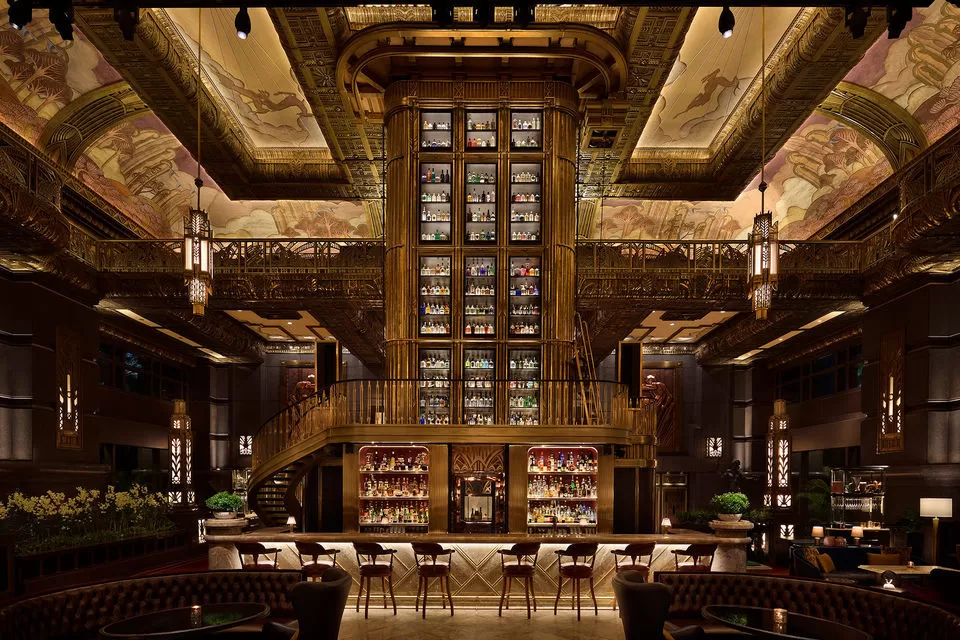 The menu is as much a feast for the eyes as it is your stomach. The food has been divided into appetisers, small plates, mains and desserts.
A place you won't be leaving in a hurry, stepping into Atlas is an experience. The incredible décor and service all add to the feeling that you've stepped onto a movie set, where everything is grand. It oozes out a vibe of luxury and pedigree, making it the best place to bring someone you want to impress.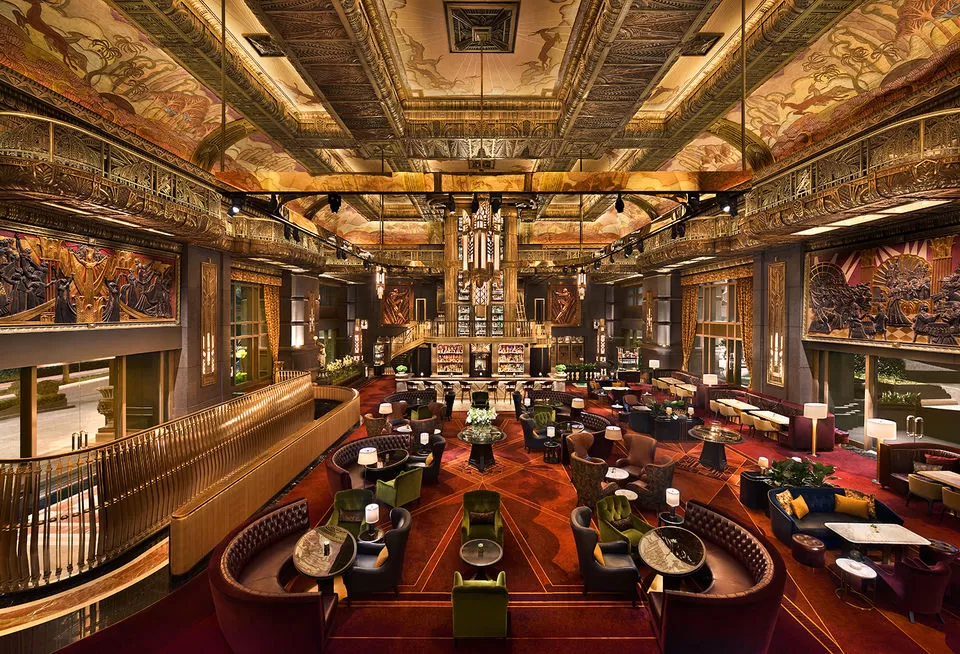 Cocktail to order: Atlas Martini (Gin based cocktail), the SS Normandie(Gin based cocktail), the Gin Tonica (Gin based cocktail).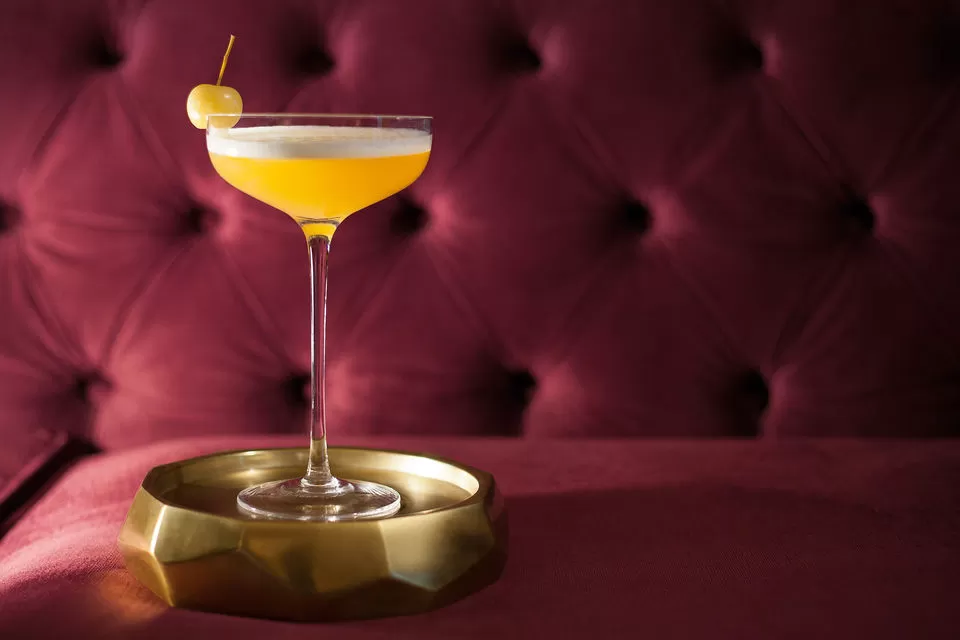 Where: Parkview Square, 600 North Bridge Road
Phone: +65 6396 4466
One of the top pubs in Singapore (or maybe the world), 28 Hong Kong Street is definitely responsible for the current cocktail revolution in Singapore. A chic and refined space with black marble bar and a handful of inviting booths, the bar was modeled on the influential New York speakeasy bars. It may not look much from the outside but it's worth seeking out.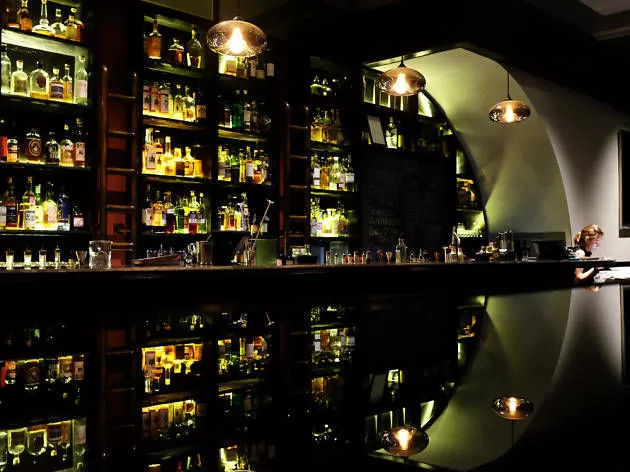 Consistently delivering a consummate cocktail experience, the vibe of this place is upbeat, thanks to the young crowd who bring a contagious energy to the room. Focusing on highest quality ingredients and exemplary bartending technique, 28 Hong Kong Street should be high on your 'must-do' list in Singapore, drinks or otherwise.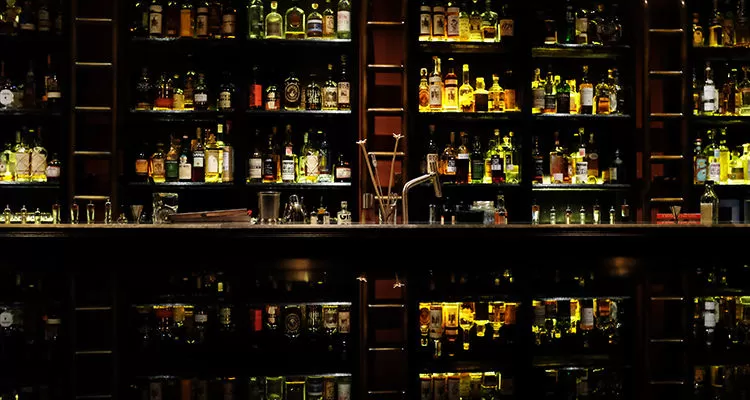 Cocktail to order: The Swizzle( Rum-based cocktail), The Julep (Bourbon based cocktail), Old Fashioned (Whiskey based cocktail)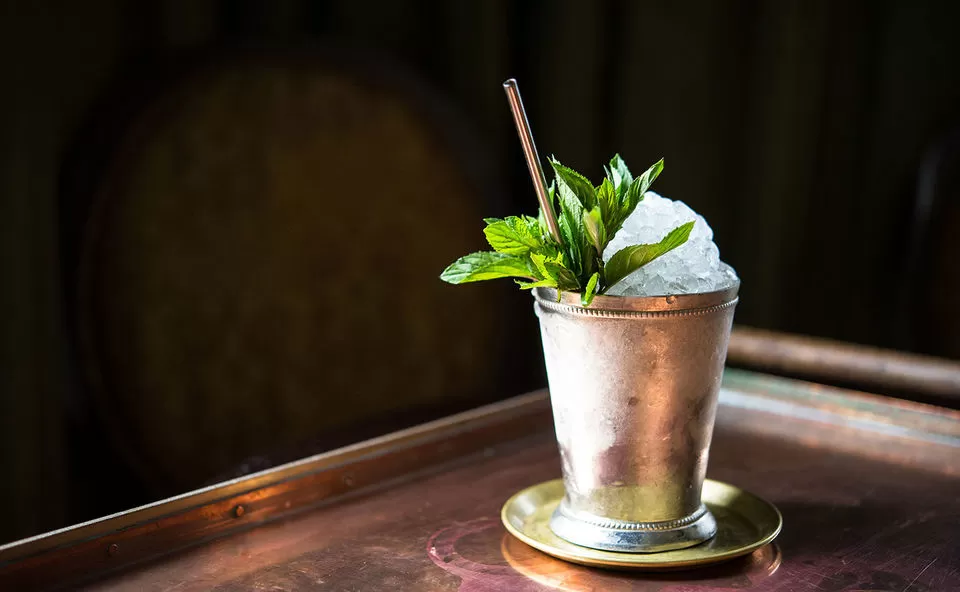 Where: 28 Hongkong Street, Singapore 059667
Phone: +65 6533 2001
The popular saying, don't judge a book by its cover, perfectly describes this speakeasy bar that serves amazing cocktails. Discreetly located in a row of restored shophouses, this place is everything you'd expect from a hidden bar.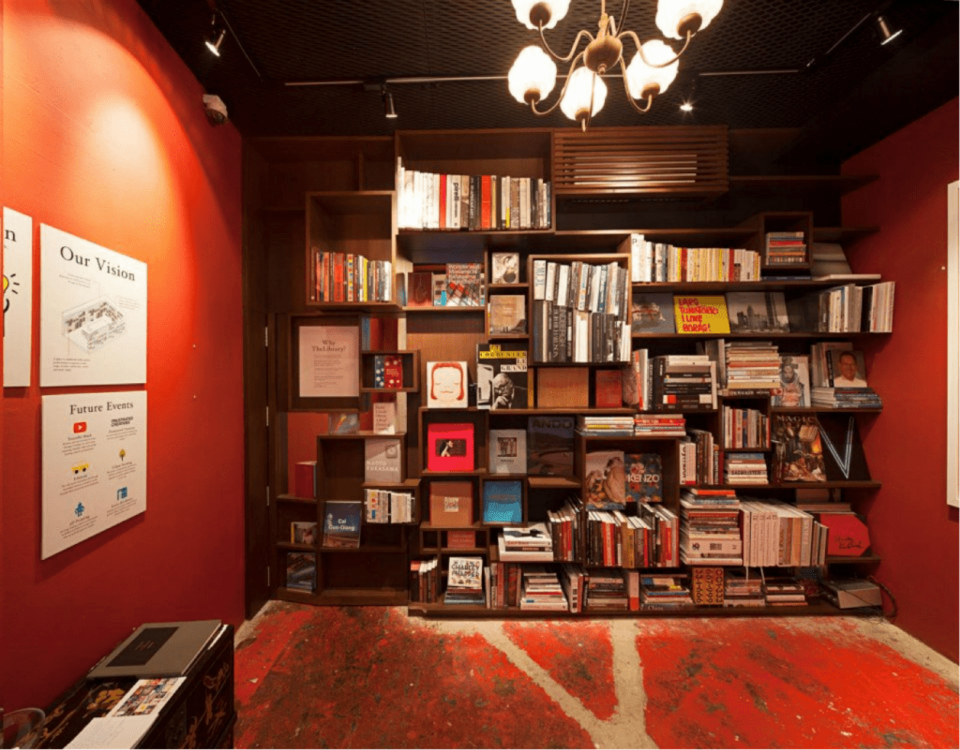 A misleading façade? Yup. A password that changes daily? Double yup. Taking it's inspiration from the Prohibition-era speakeasies of the USA, you can enter this bar only after you retrieve the password from the next door restaurant, called The Study.
The Library is cosy and fits no more than 50 people when it is in full swing. So! If you are searching for a whimsical and unconventional venue with a bizarre collection of drinks, The Library is the bar for you.
Cocktail to order: Bloody Andy (Vodka based cocktail), Rye N Air (Whiskey based cocktail), Shrub-A-Dub-Dub (Gin based cocktail)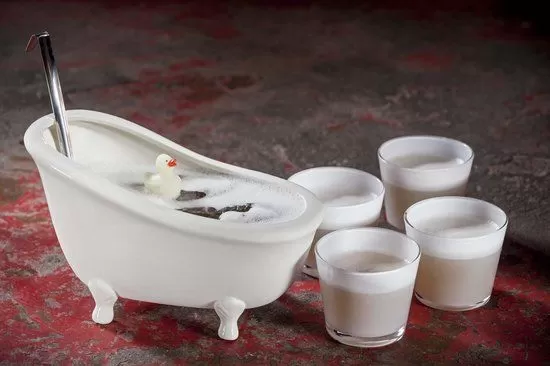 Where: 47 Keong Saik Road, Singapore
Phone: +65 6221 8338
Have you ever had a cocktail with ants in it? No, I don't mean by mistake but on purpose? Get ready for a concoction that will, literally, bug you out. Yes! This cocktail bar in Singapore serves a drink with ants in it. Head bartender Vijay Mudaliar has implemented a philosophy of using only local and regional produce and supporting local and regional craftsmen for its wares, scents, music and more.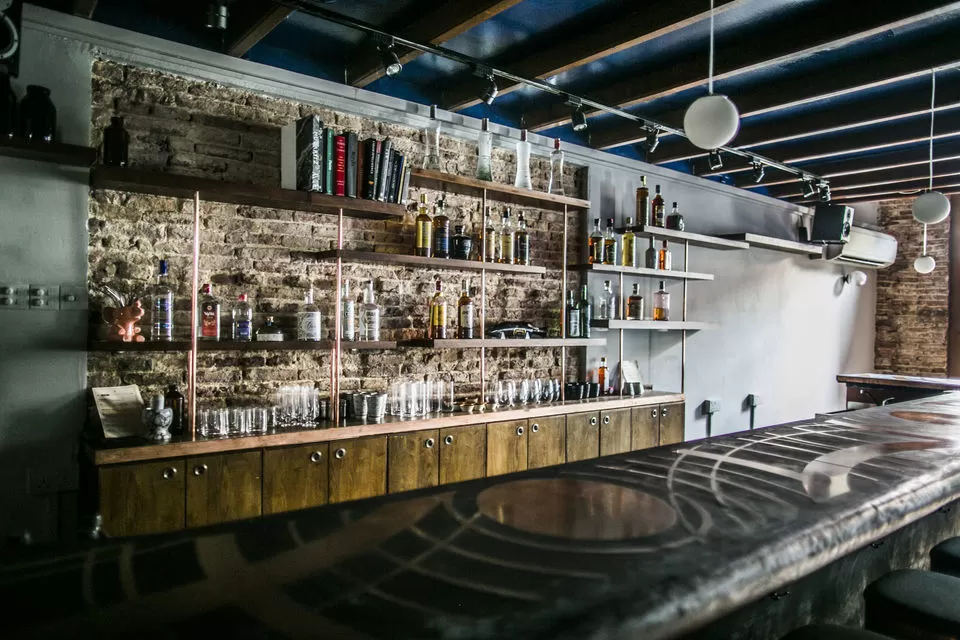 The philosophy of using regional products extends to the artwork, music and furnishings as well. Their coasters are actually dried lotus leaves, re-purposed to sit your drinks atop. The venue uses small brands from Singapore and around the region, providing a platform to showcase the products.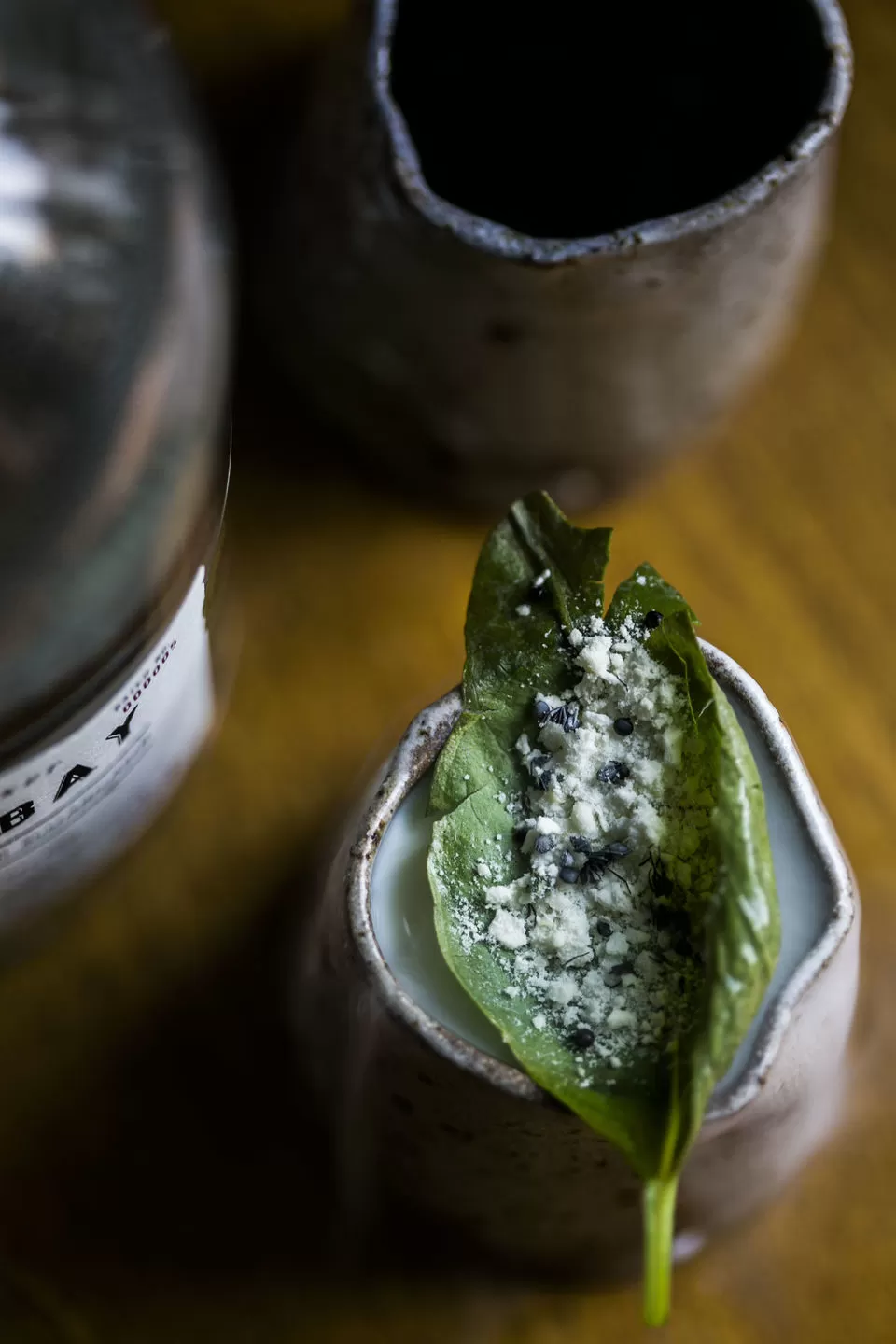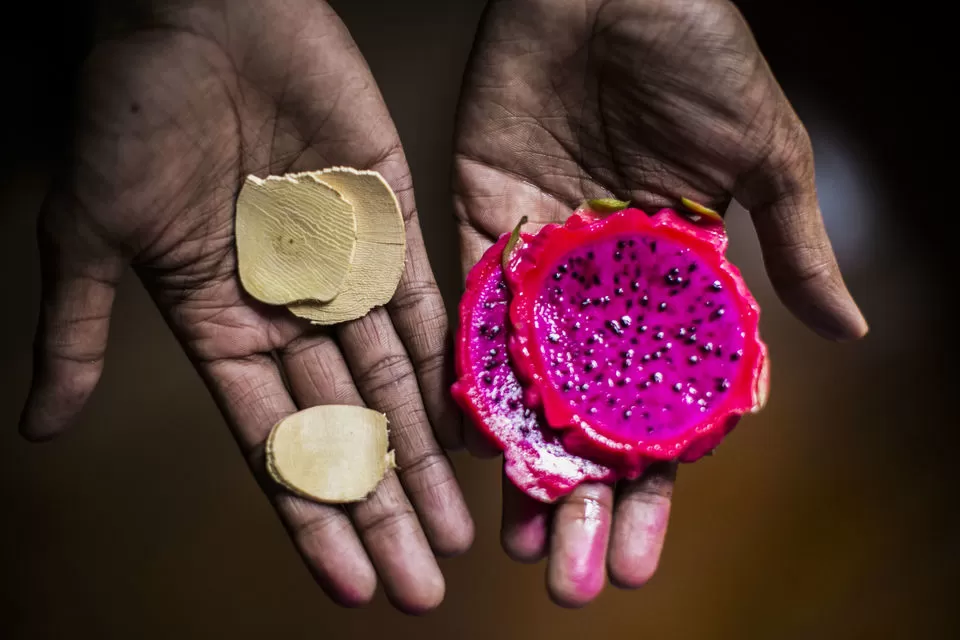 Cocktail to order: The Antz (Rum based cocktail), Ikura (Sake based cocktail), Pineapple Arrack (Ceylon based cocktail)
Where: 52A Amoy Street, Singapore
Phone: +65 88696520
I know what you're thinking. Ah Sam Cold Drink Stall might sound like an old-school drinks stall at a hawker centre, but this one is actually a retro cocktail bar. It's a relatively small venue with just 8 coveted seats around the bar and a couple of long wooden benches, but the cocktails here are quality.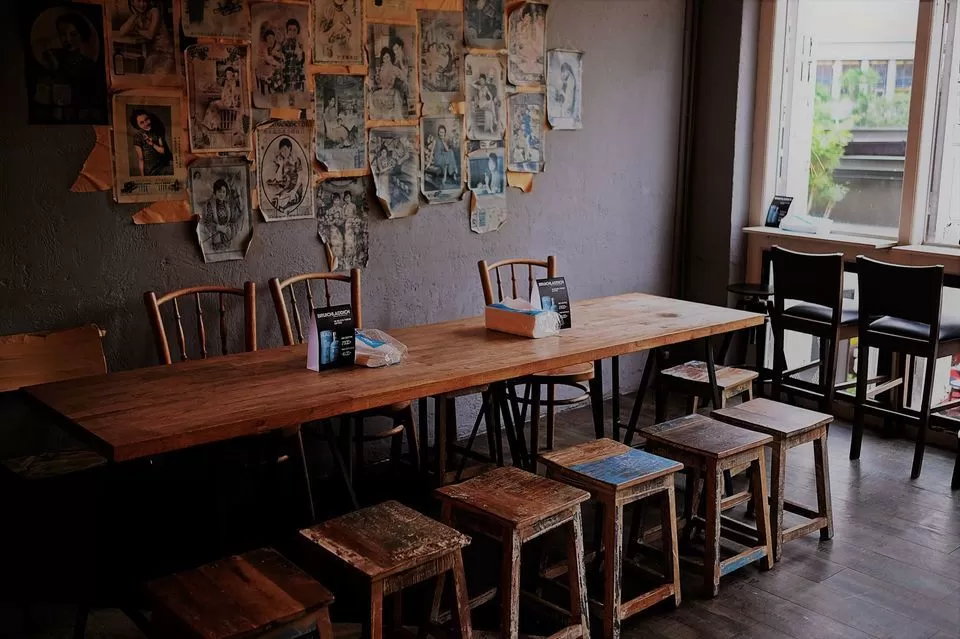 Everything from the simple furnishing, local delicacies and linguistic name, this buzzing little place breathes, speaks and smells local. But don't let the simplicity of this bar drive you away.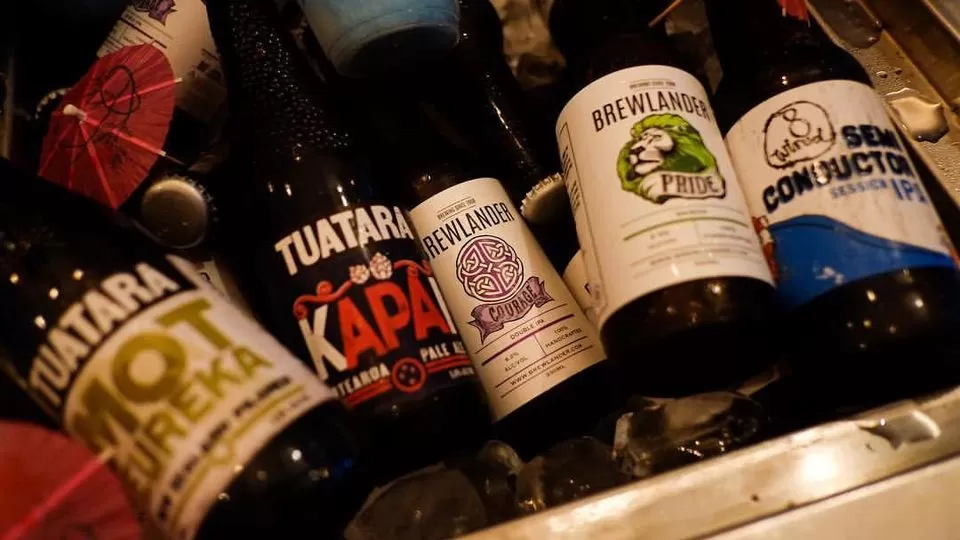 Also, there's no menu, so just go up to the bar and tell them what you feel like having and be rest assured, you'll be in for a treat. While you're here, enjoy your drink with incredible view of the Singapore River.
Cocktail to order: Rye whisk (Whiskey based cocktail), Negroni (Gin based cocktail)
Where: Ah Sam Cold Drink Stall, 60A Boat Quay, Singapore
Phone: +65 6535 0838
The word 'innovative' is often used for anything these days but in the case of the Tippling Club it is particularly apt. With utterly wonderful drinks, it wouldn't be incorrect to call Tippling Club the Picasso of bars. Recognised for its ultra-progressive cuisine and cocktails, it isn't hard to see why Tippling Club is one of the more popular pubs in Singapore. It was ranked the 11th best bar in Asia in 2017.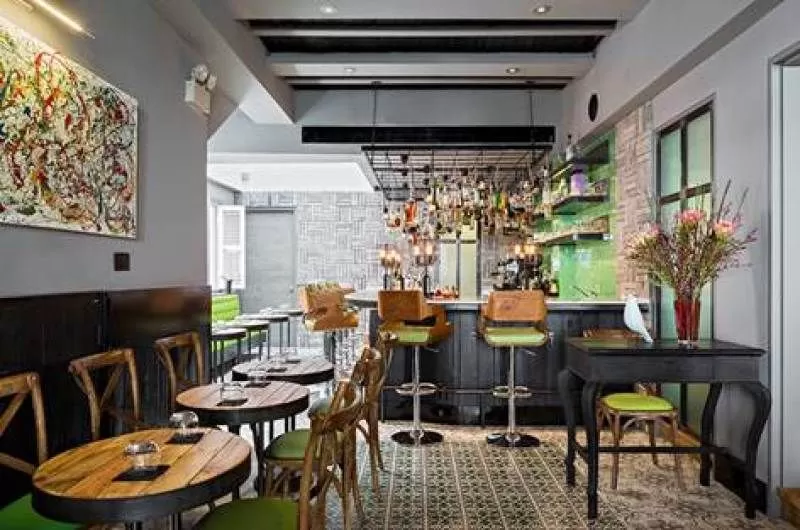 The Tippling Club isn't just about delicious cocktails. They were awarded the position of 27th best restaurant in Asia's Best Restaurants 2017 and the food that is served can be best described as modern gastronomy. Not only the best food but they also have one of the best value lunch deals in town. For about $40 you get three courses plus snacks, pre-desserts, and petit fours.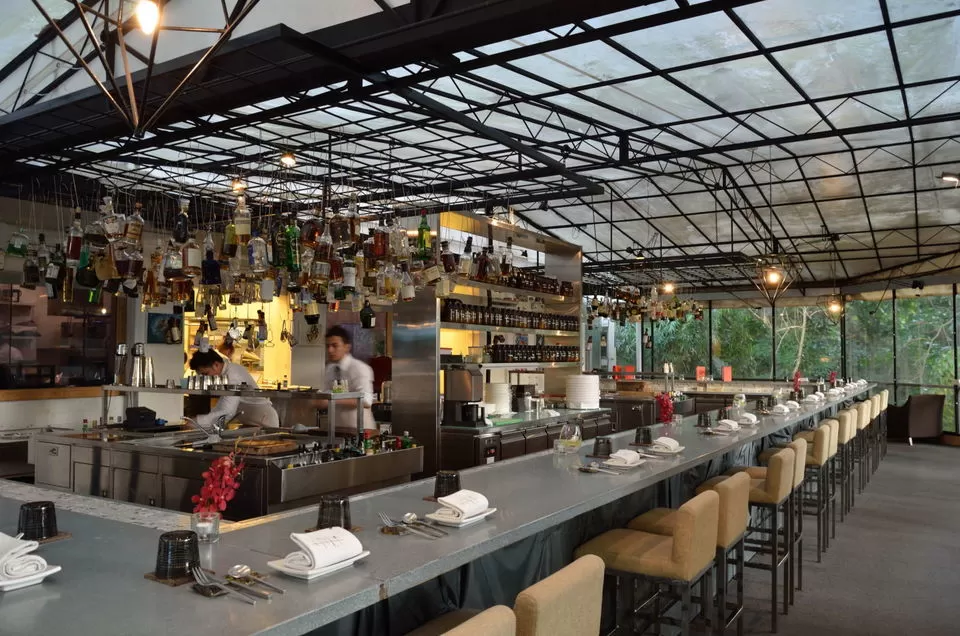 Cocktail to order: Sonic Negroni (Gin based cocktail) and Campfire Cocktail (Vodka based cocktail)
Where: 38 Tanjong Pagar Road, Singapore
Phone: +65 6475 2217
Get a drink or two at these utterly fascinating pubs in Singapore where spirits are served with a generous dose of ambience.
So, now when you visit Singapore, you know where drink and you can thank me later for all this information! If you have your own list of best bars in Singapore, share it on Tripoto!
In association with the Singapore Tourism Board.
Frequent Searches Leading To This Page:-
pubs in singapore near little india, pubs and bars in singapore, the best pubs in singapore, best pubs in singapore, best english pubs in singapore, famous pubs in singapore