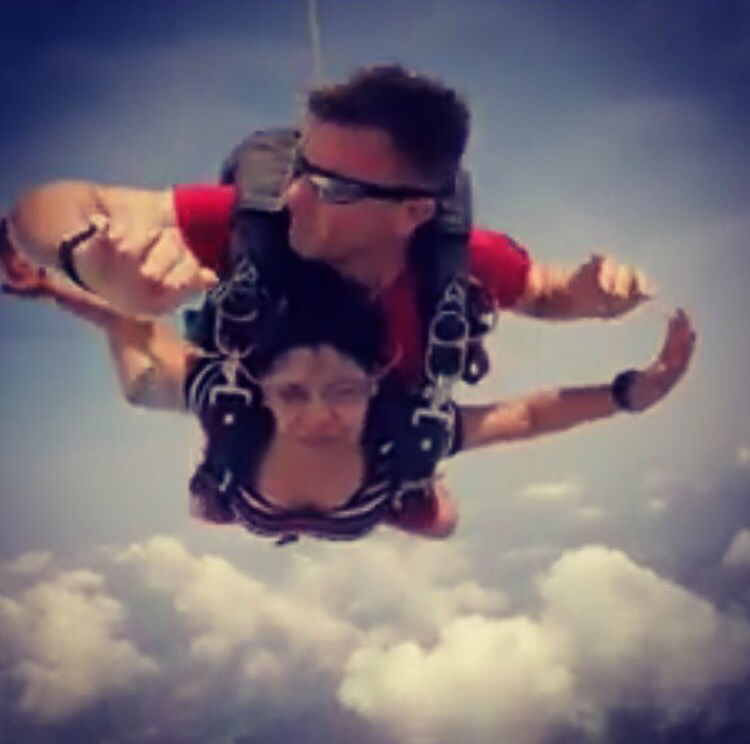 ** Here I am at Thai Sky Adventures in Pattaya, to complete one of life's most memorable experiences - a Sky Dive.
** The easiest and safest way to make that big leap is a Tandem Jump.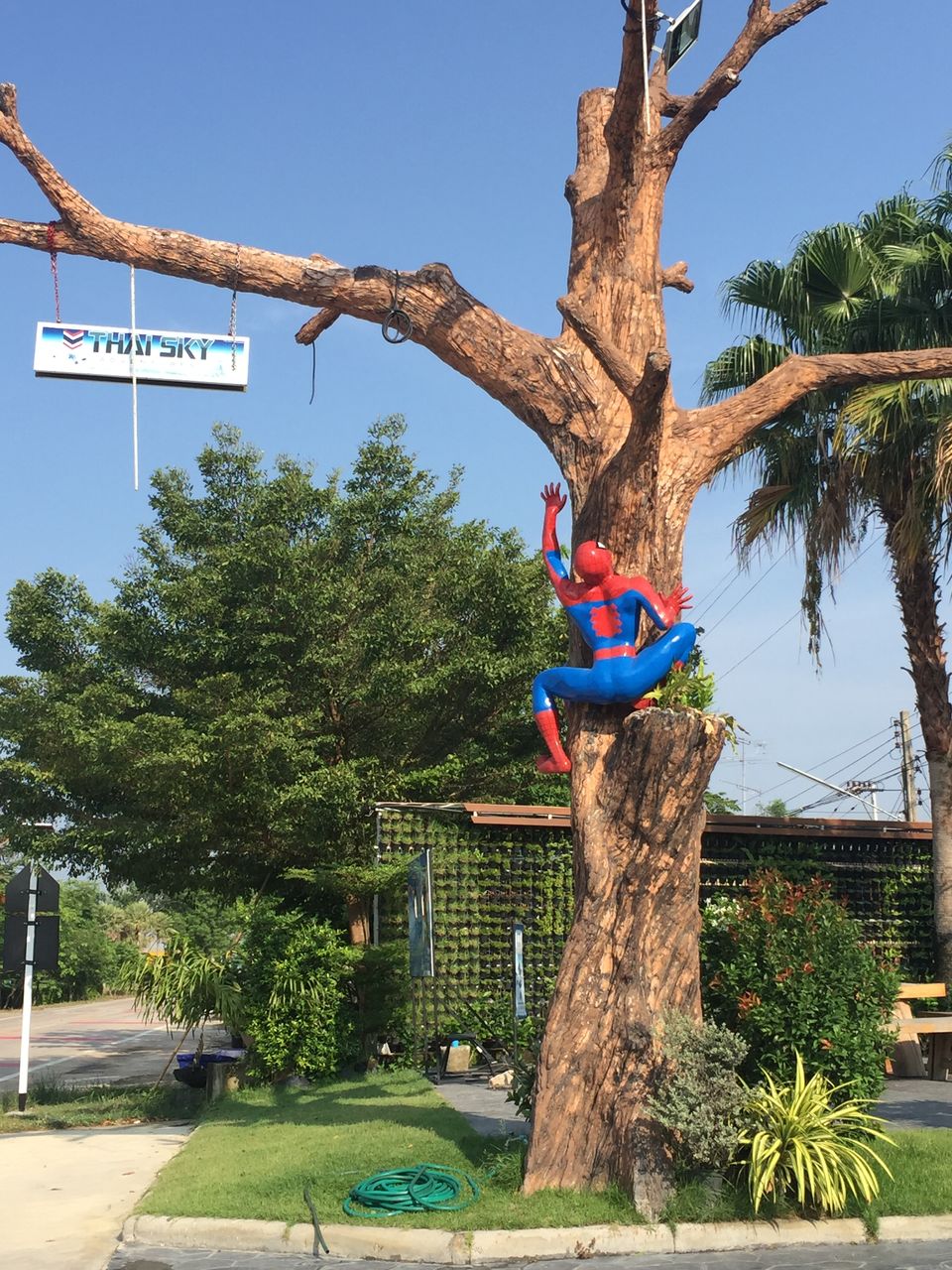 ** To make it more memorable they do have facilities of video and photos at a small additional cost.
** You will be briefed by your highly experienced sky dive instructor about the jump, and then you'll be on the aircraft enjoying the scenic ride up to altitude. You can see the Gulf of Thailand, beautiful beaches and Pattaya city - then it's time to Jump!!!
** After you exit the aircraft, securely fastened to your instructor, enjoy the free-fall and the adrenaline rush as you fall at speeds up to 220 Kph (125 Mph) per hour!! You can activate or "Pull" the parachute and steer it as well. The parachute ride is exhilarating as you float down back to earth.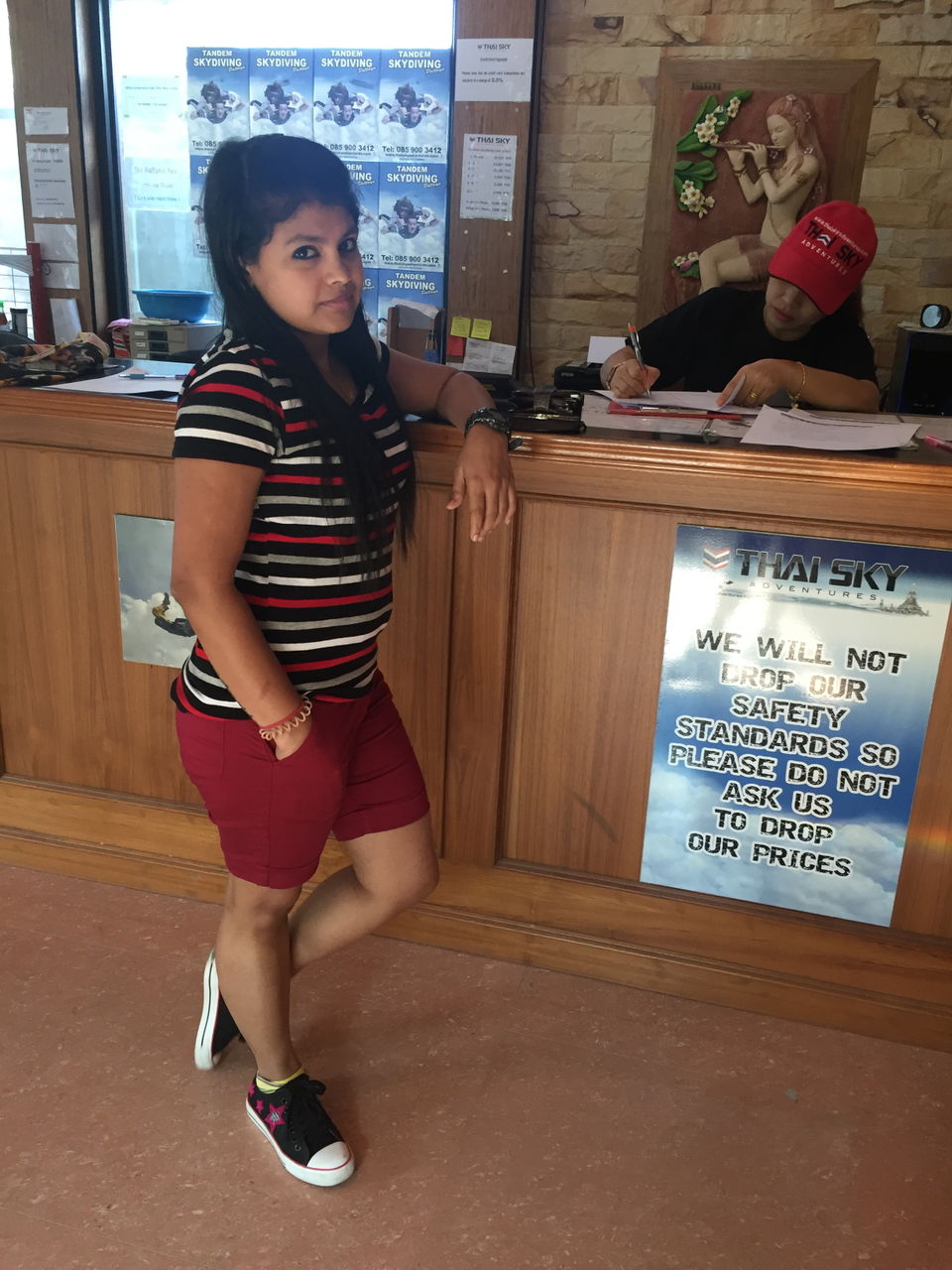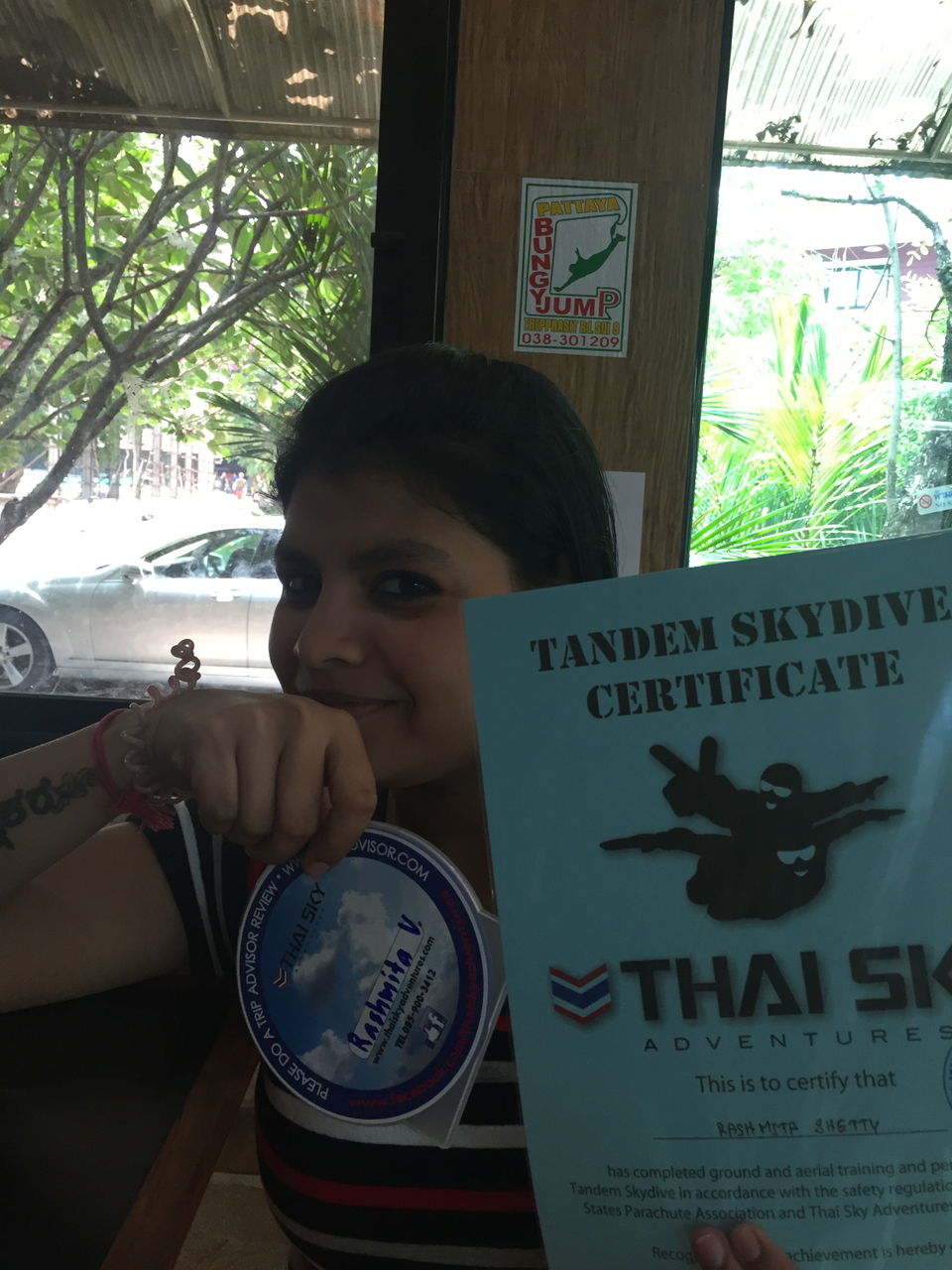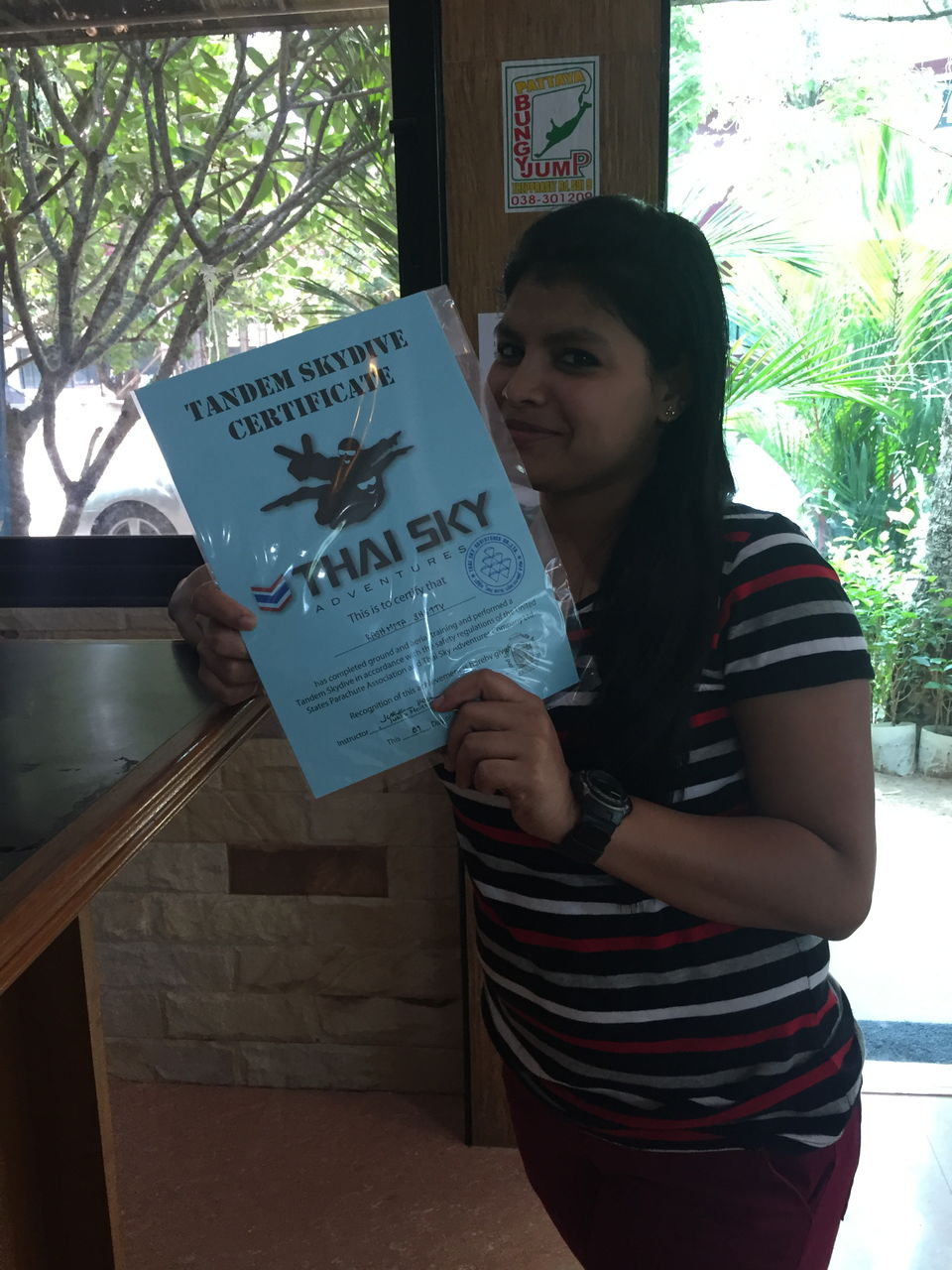 ** Do experience the most memorable 20 minute scenic ride to 13,500 feet then free-fall at 125 Mph for approximately 60 seconds opening your parachute 5,000 feet above the ground.
** Do's and Dont's about your Tandem Jump:
1> Minimum age for sky diving is 16 years with parental consent (in writing) otherwise 18 years.
2> No Scuba Diving 24 hours before your jump as you risk severe decompression sickness if you do.
3> Alcohol and skydiving DO NOT mix. Do not drink before jumping. If you are under the influence of alcohol, you will not be permitted to jump.
4> Weather must be suitable for jumping. Excessive wind or clouds will prevent us from operating. In such a case your jump will be re-scheduled.
5> Basic weight limit for jumping is 95 Kg.
6> Its recommended to wear a t-shirt and long pants and normal running shoes. No flip-flop sandals or high heel shoes.
LASTLY ... TAKE A DEEEEEP BREATH... 3..2..1.. JUMP AND ENJOY THE FREE FALL...
KEEP TRAVELING ..... KEEP WANDERING....KEEP EXPLORING....