Fort State: In ruins
Base village: Bagadwadi
Difficulty: Medium
Endurance: Medium
Time to Reach the top: One and half hours from Karanjale side and One hour from Bagadwadi village.
Camping: Allowed.
Nearby Tourist places: Pimpalgaon Joga dam, Malshej Ghat, Nimgiri, Hadsar forts.
Visiting hours: Open all days of week.
Things to carry: 2 liters water, Trekking shoes, some snacks.
Sindola fort is in Junnar region of Pune. We need to cross Ganesh Khind which is a mountain pass after Junnar. There are two ways to reach this fort. One is from Karanjale village and other one is from Bagadwadi village. Do not follow Google Maps. It will show you location after Karanjale village and in rainy season, it is not possible to climb up due to slippery paths. I stopped at the place where there is a board of Karanjale village and started trek from here. But this path is more difficult than from Bagadwadi side. It took me nearly 5 hours to go to the fort, explore and then come back.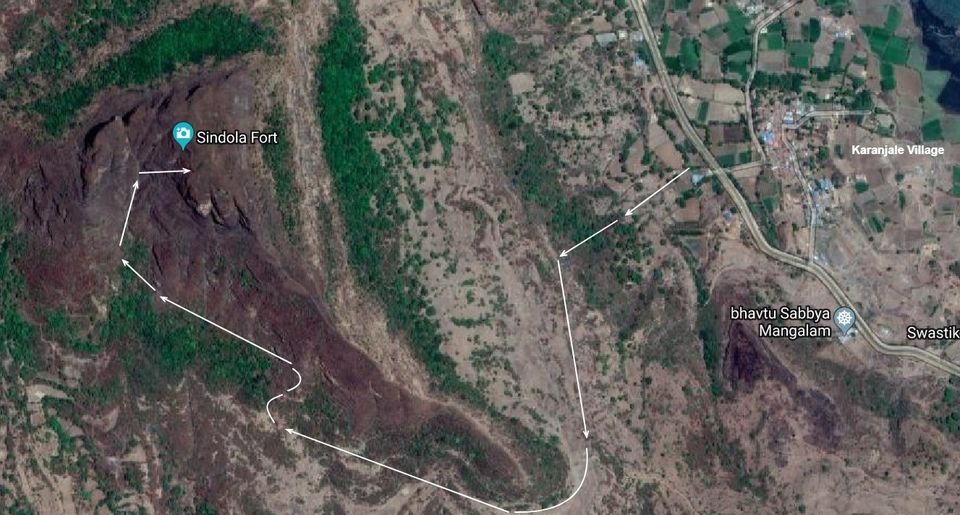 I believe ascent from Bagadwadi village is fairly simple. I have added the path from both sides in the images below. There is no mention of this fort in the history. Looking at its perimeter,it must have been used as a watchtower over surrounding area.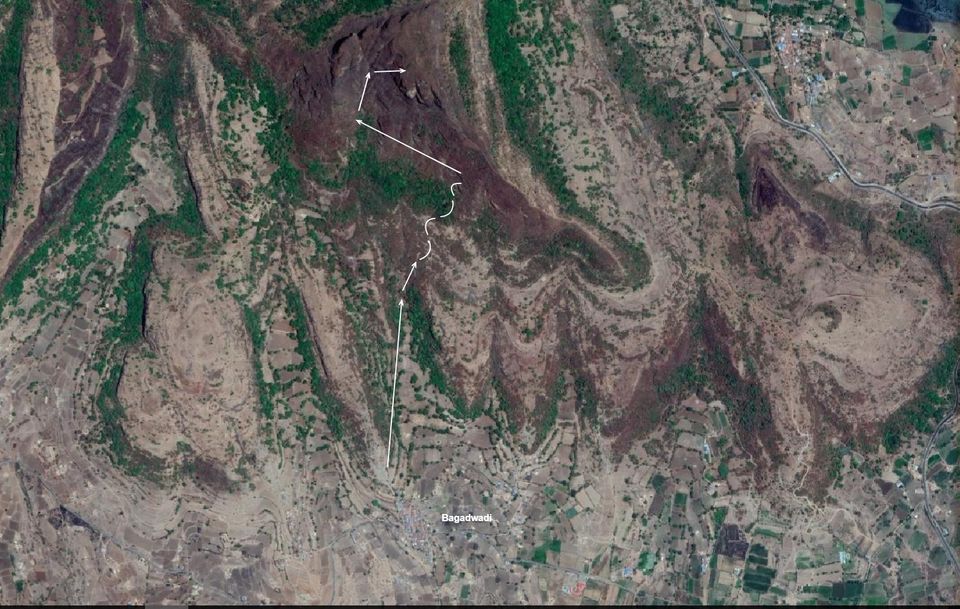 The resident of Karanjale village directed me to the path I had go. He suggested me not to climb up any hill on the way and just bypass it by walking along its base. There are three hills on the way before we actually climb the fort's hill. Things to look for on this fort are added in below image.
There were paddy fields after the rain which were treat to the eyes.
It was a pleasant atmosphere with clouds in the sky without rain. The way can be easily followed as it will be unpaved road in the lush green environment.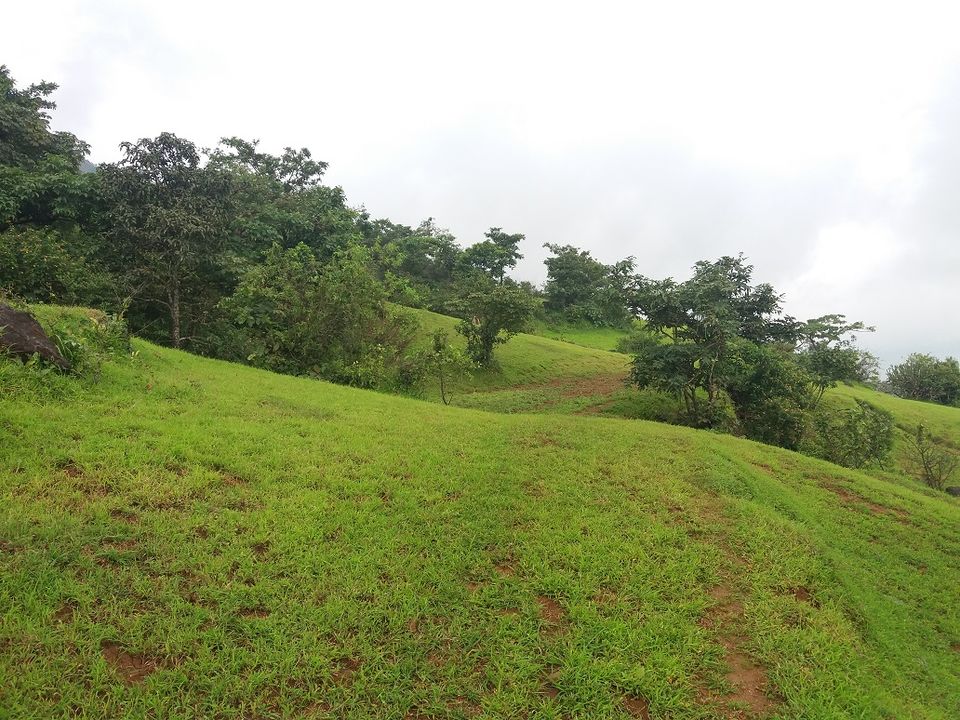 There are many water streams along the path.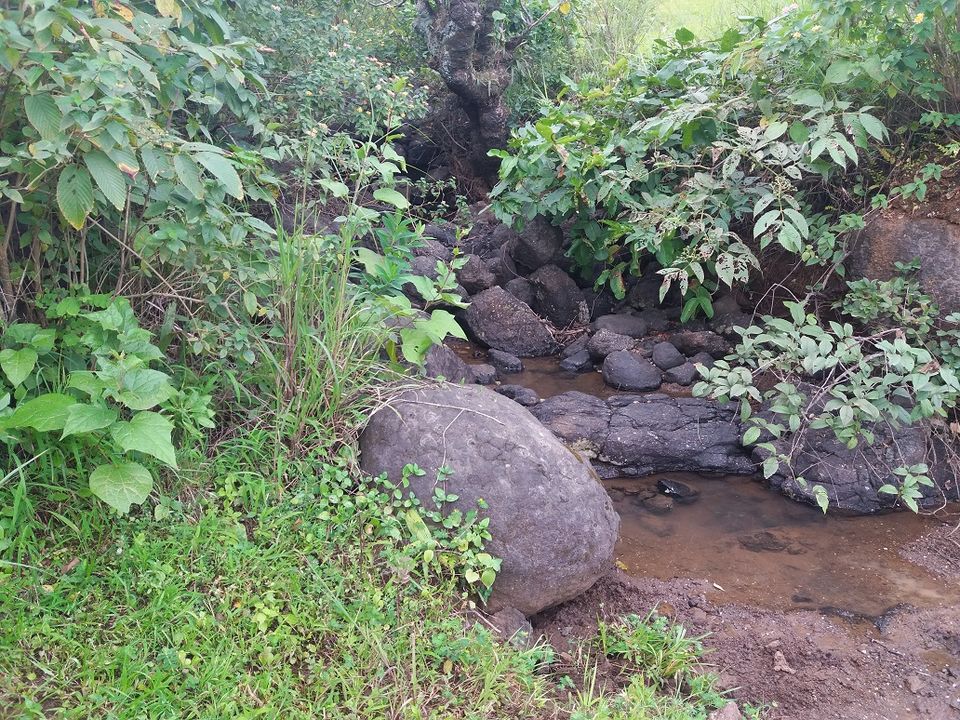 As I went little up, I could see monkeys making noises.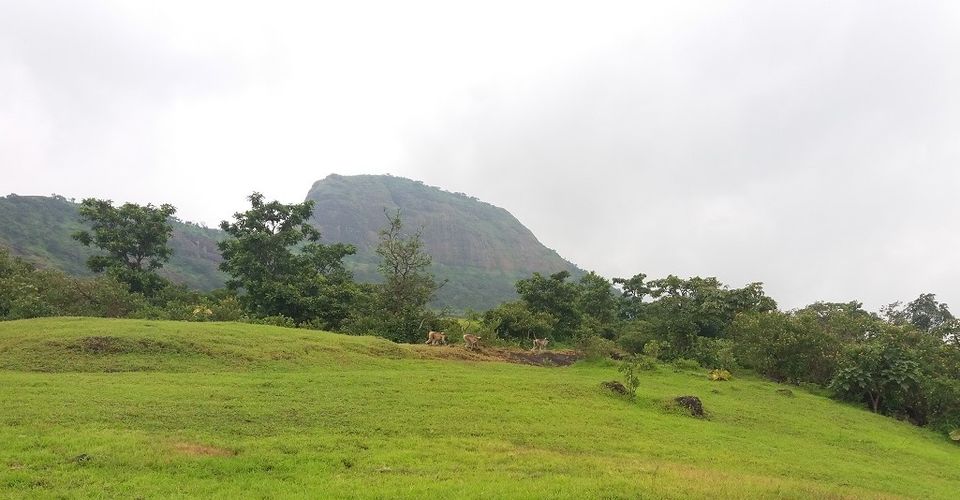 The island on the dam looked mesmerizing from here.
I saw a tree with beans but was not sure if they were edible.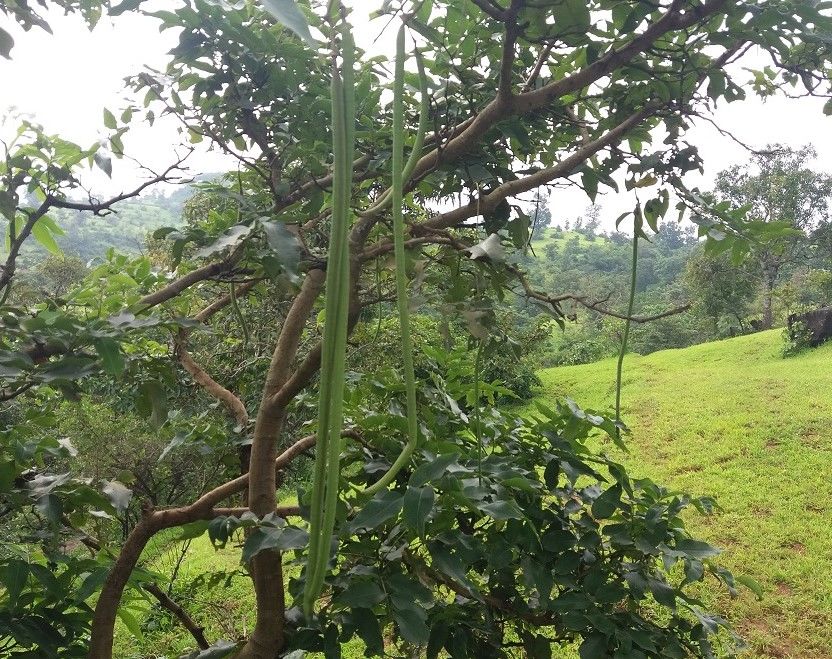 There are few sign boards placed in the path but they are not placed throughout the journey.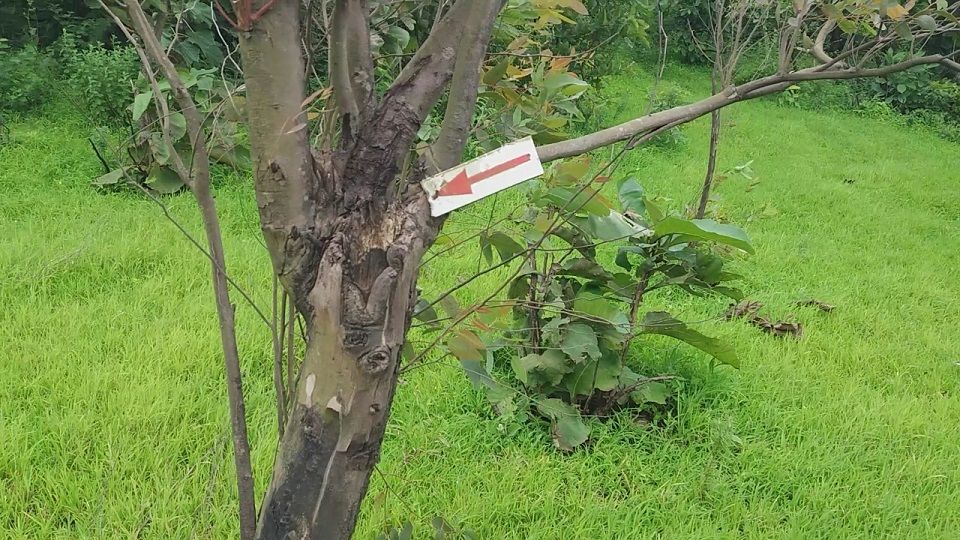 On the way I spotted many shepherds and cowherds. They helped me a lot in following the correct path. After forty five minutes of walk, I came to the point where path from Bagadwadi village meets. There is an artificial pond created and a small hut beside it. From here, we can see Pargaon and Bagadwadi villages.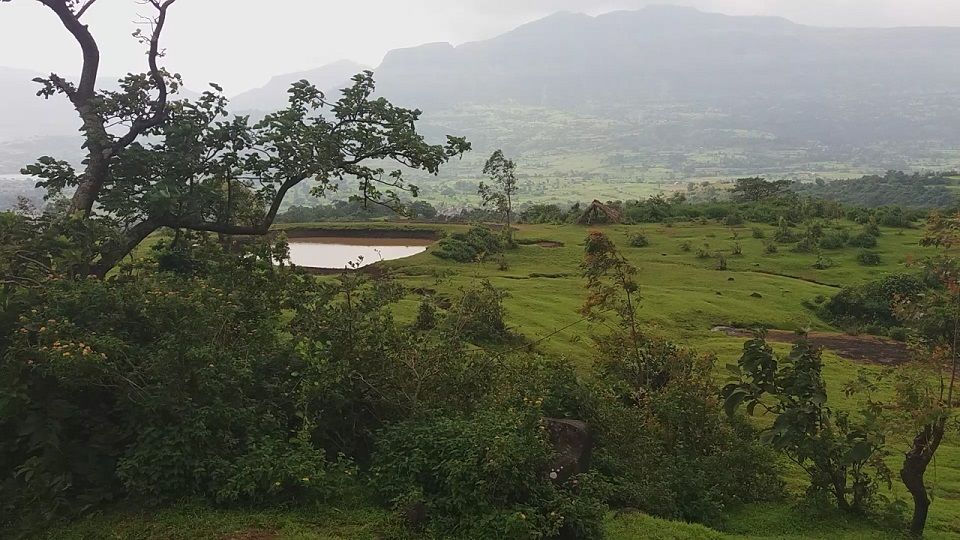 From here, it is a gradual climb till the base of the fort. The path is zig-zag and made me tired.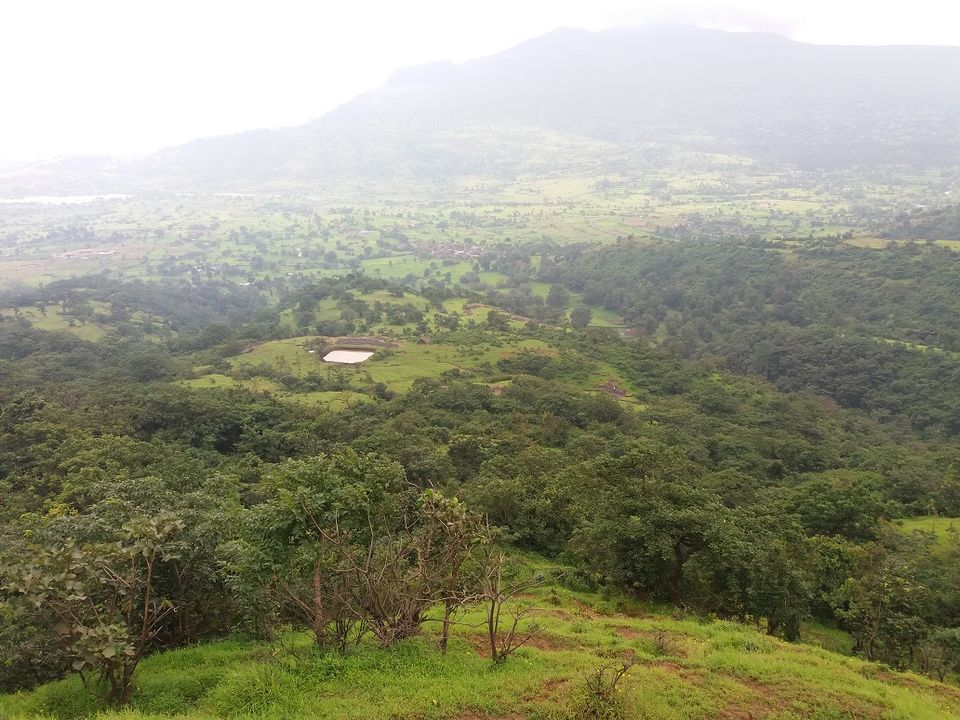 Once we come up, we need to walk further, till we locate the cleft. Here we can see the destroyed steps. Like many other forts, Britishers must have done this to avoid any kind of rebellion.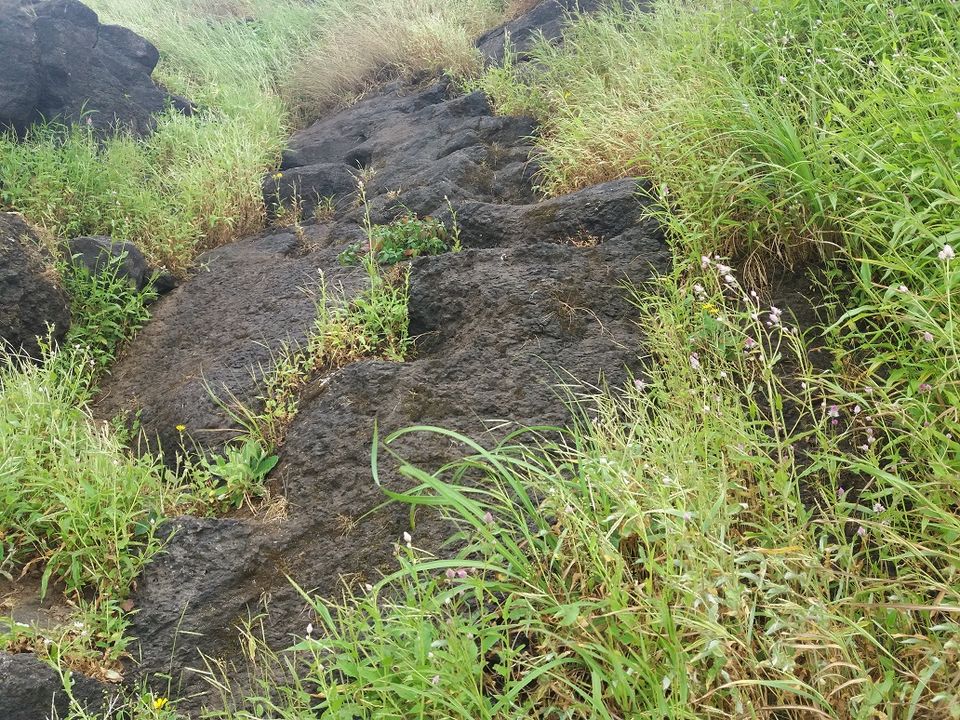 There were beautiful wild flowers en route. After the rainy season, different kinds and colors of flowers blossom.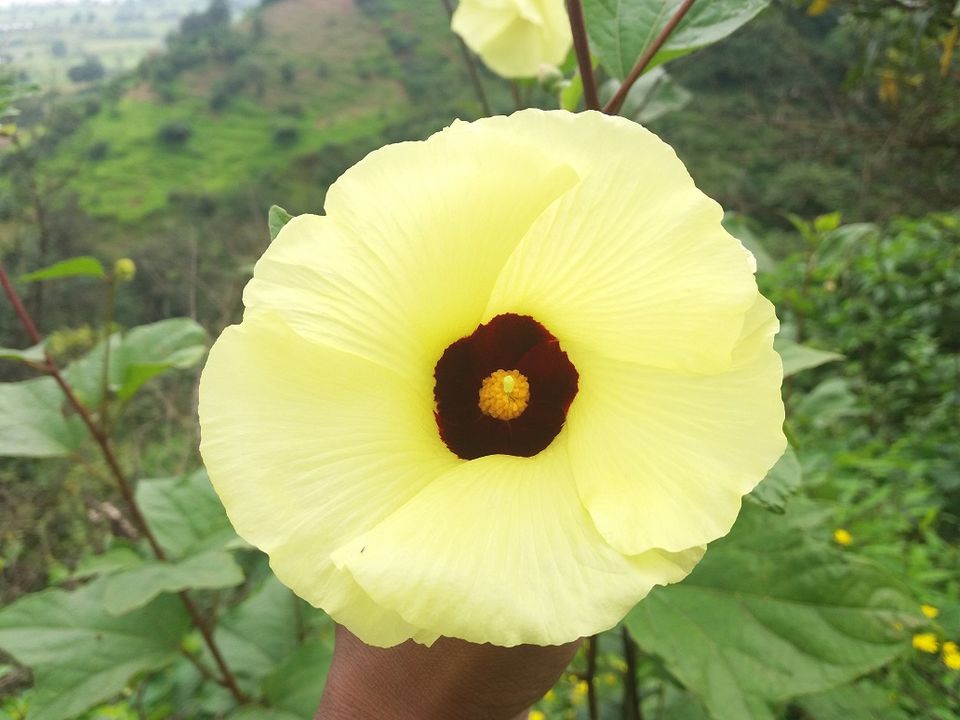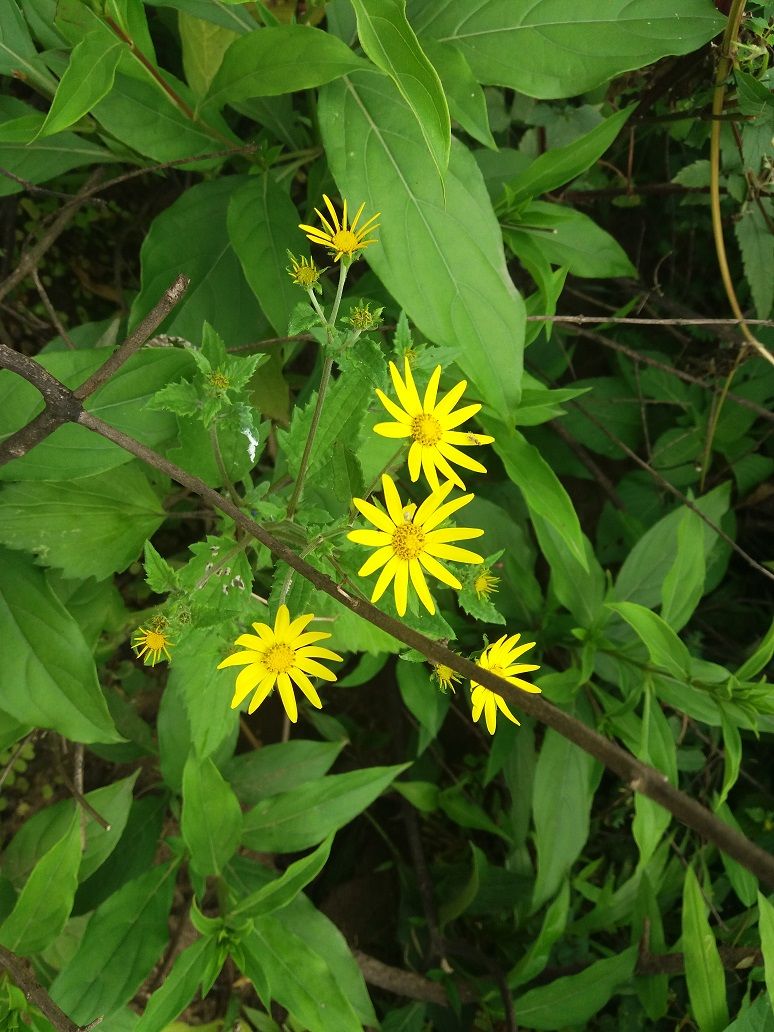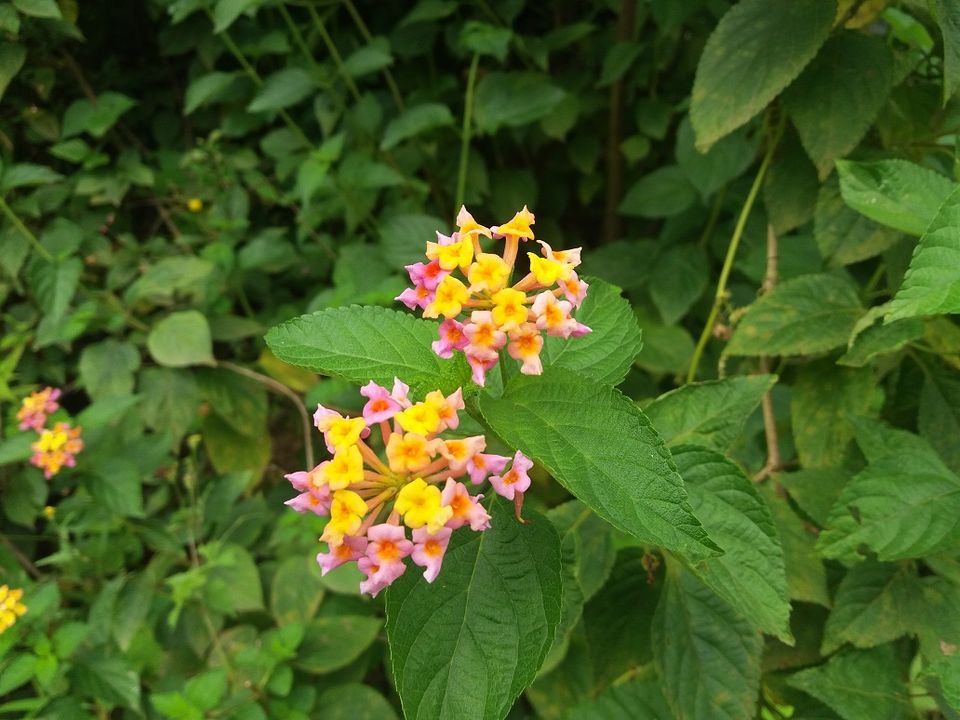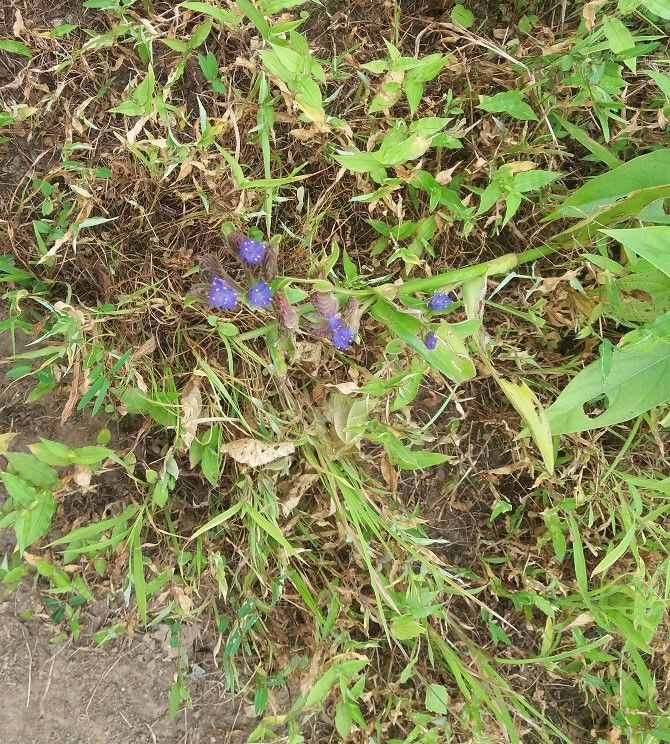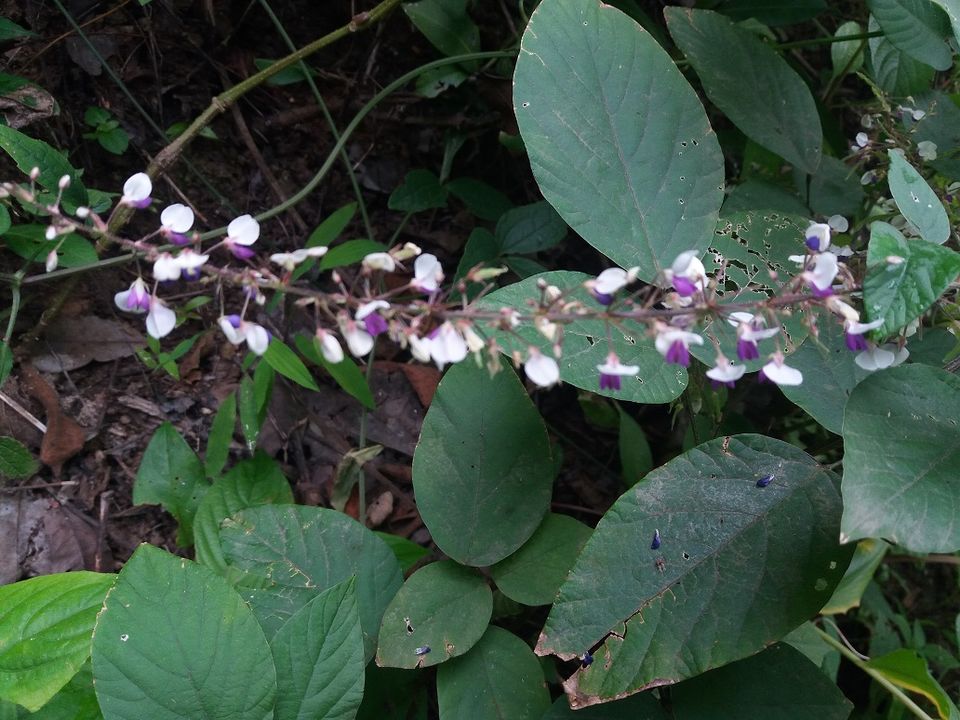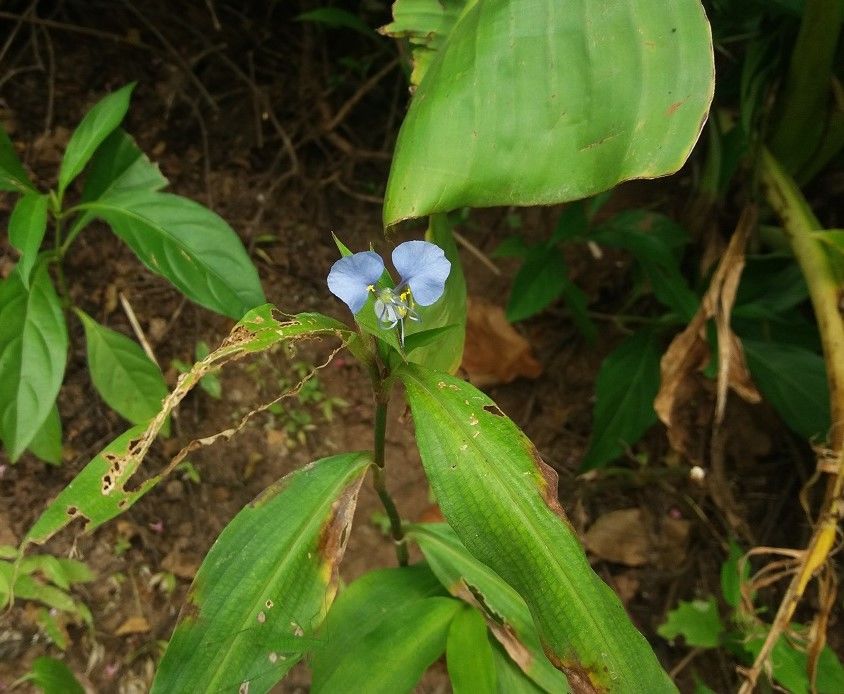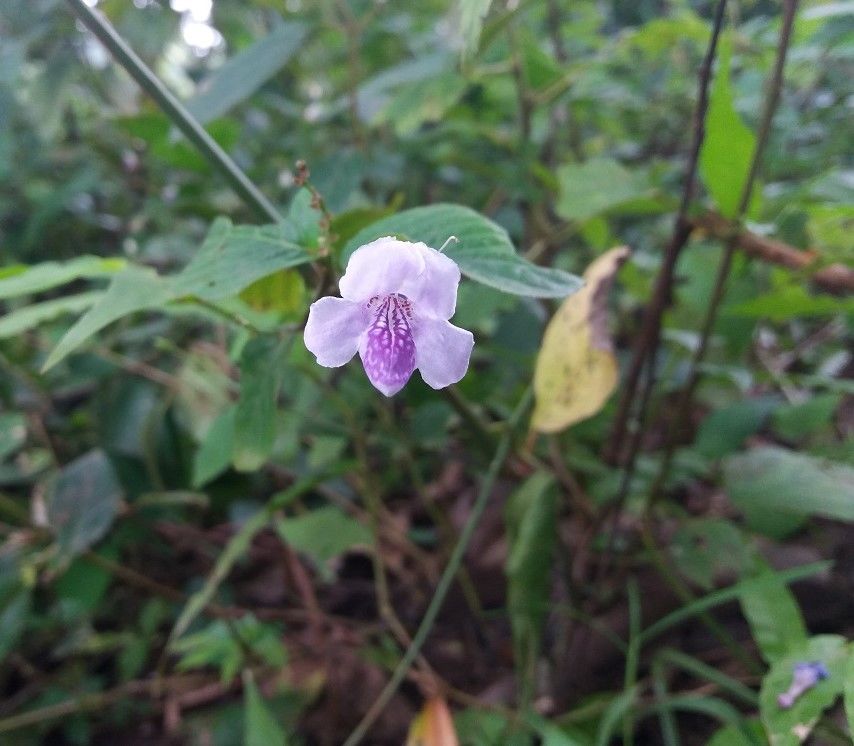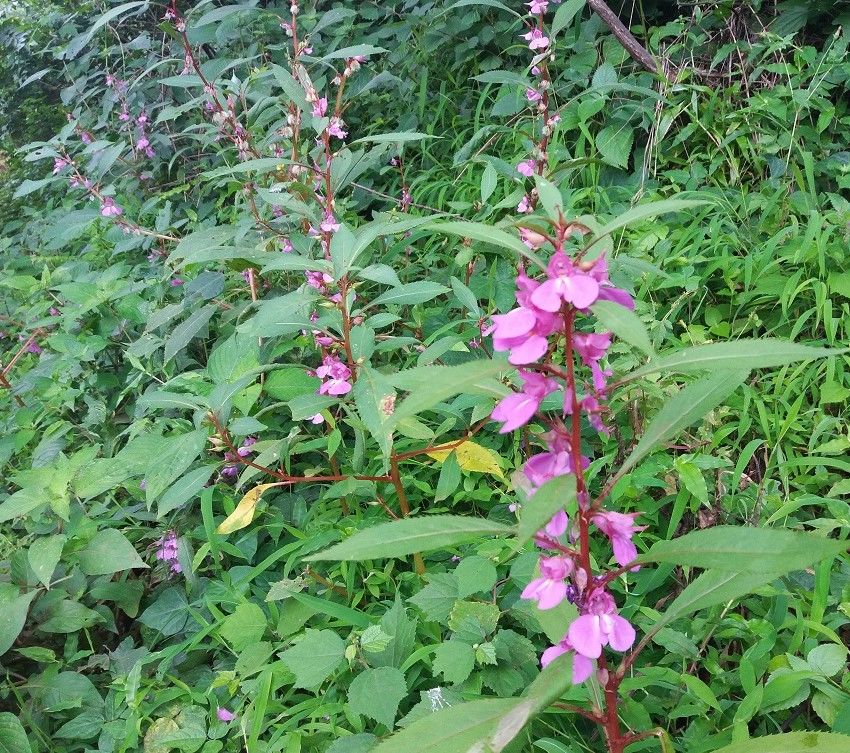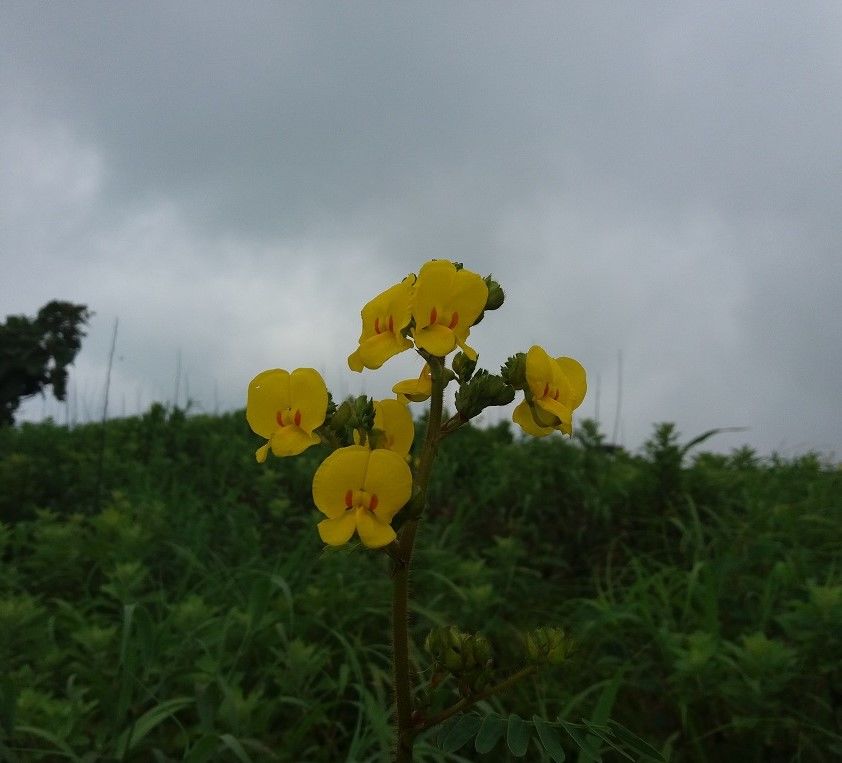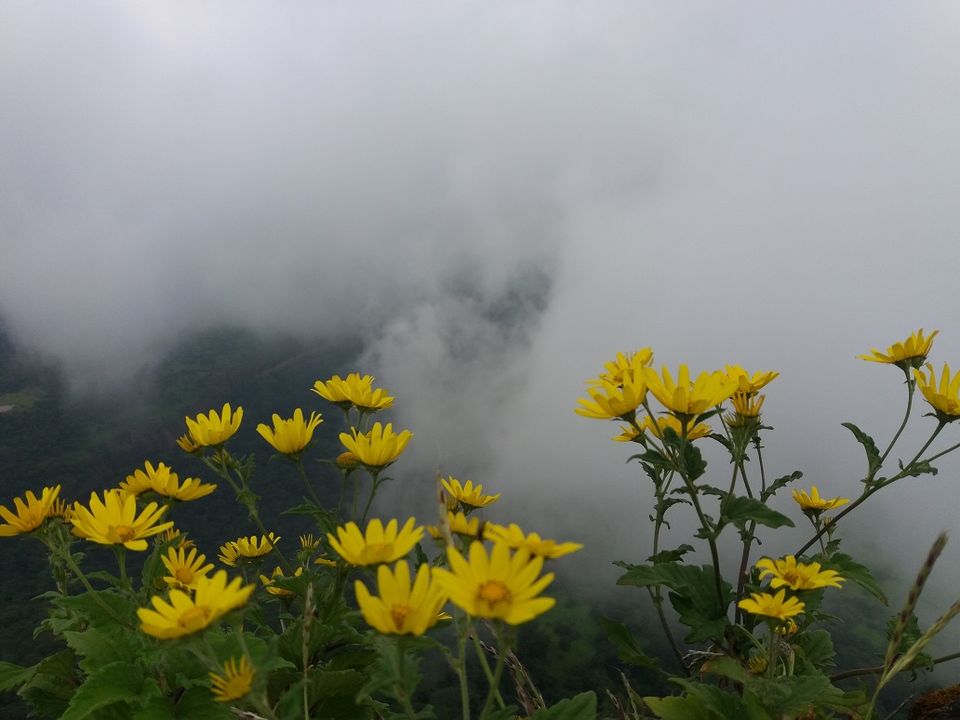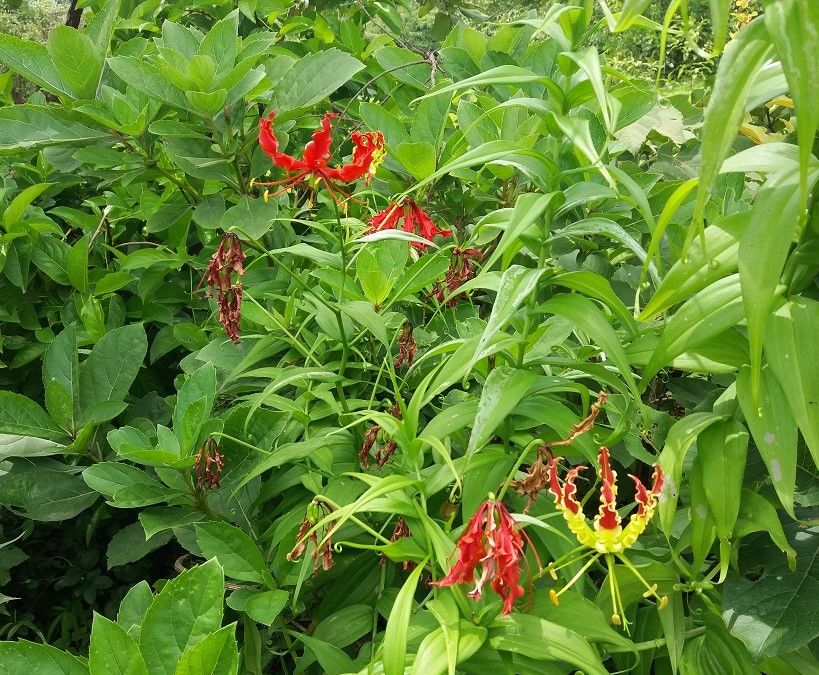 At some places, we have to climb the rock so be careful. There are some natural caves on the left side.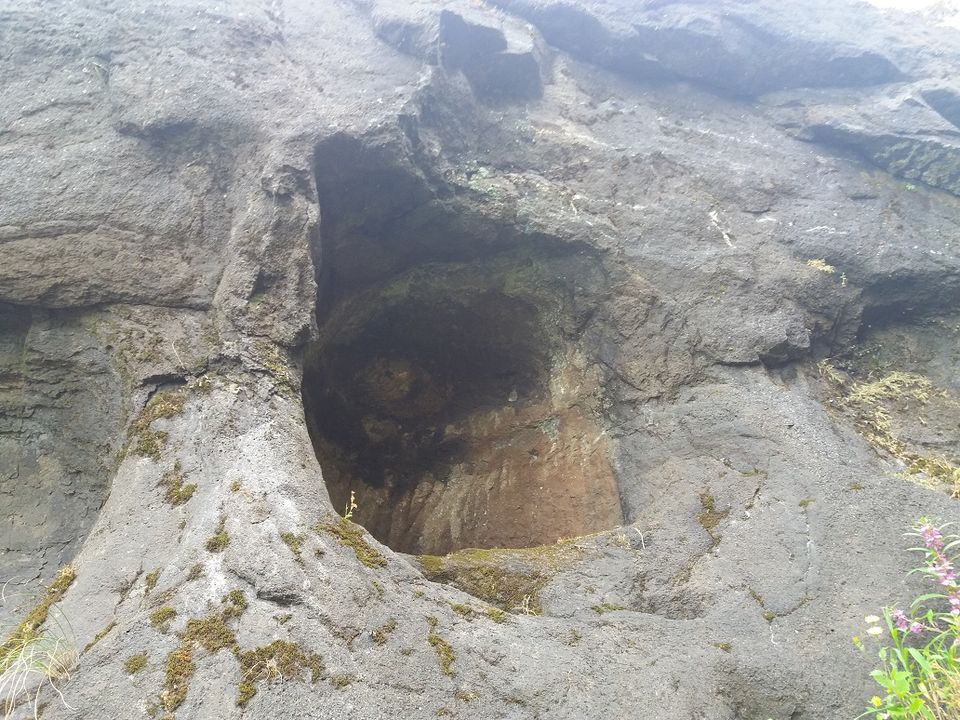 The path leading to the fort is very narrow and it is very small for two people to pass at the same time. It must have been a secure fort in the past.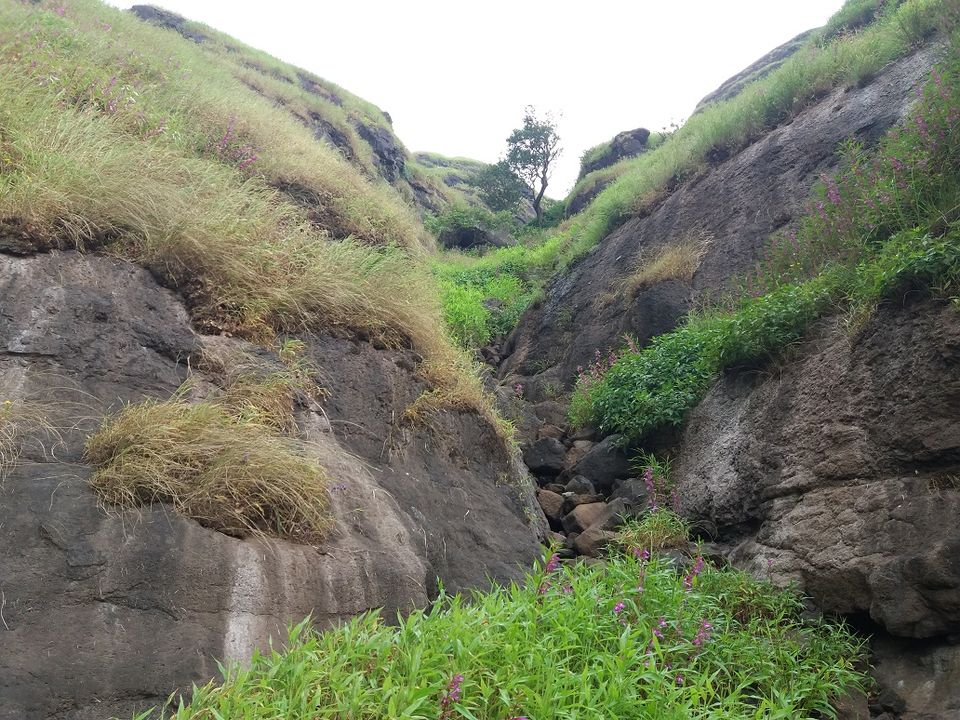 As we get on the top, we can find the bastion on the right side.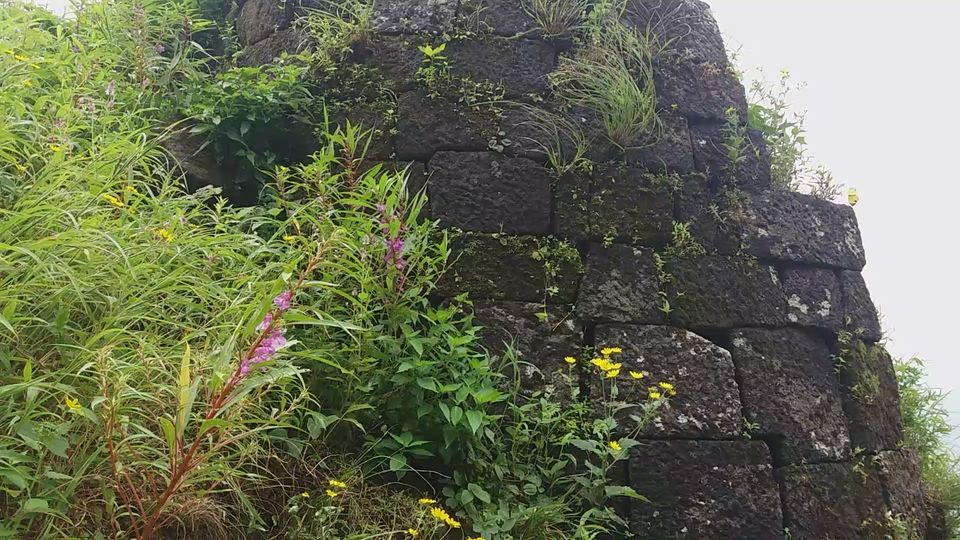 As we move on, we can see Lord Ganesha carved out in the rock. There is a bell placed on top of it. The idol has four hands. In right hands, there are weapons but things in the left hands cannot be identified.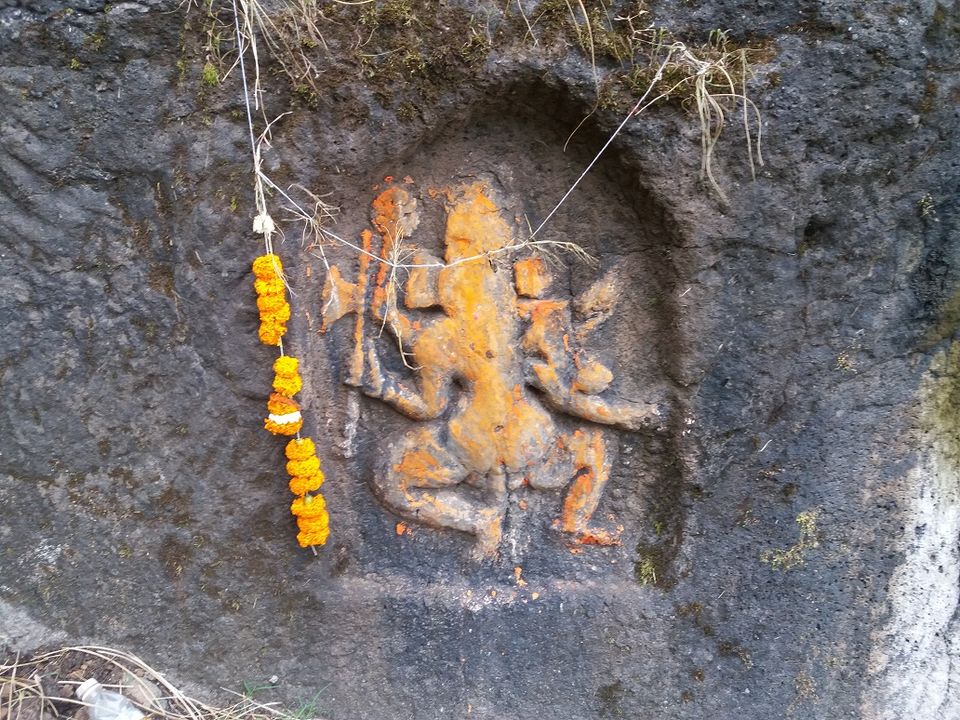 There is an idol of Lord Hanuman but it is dilapidated.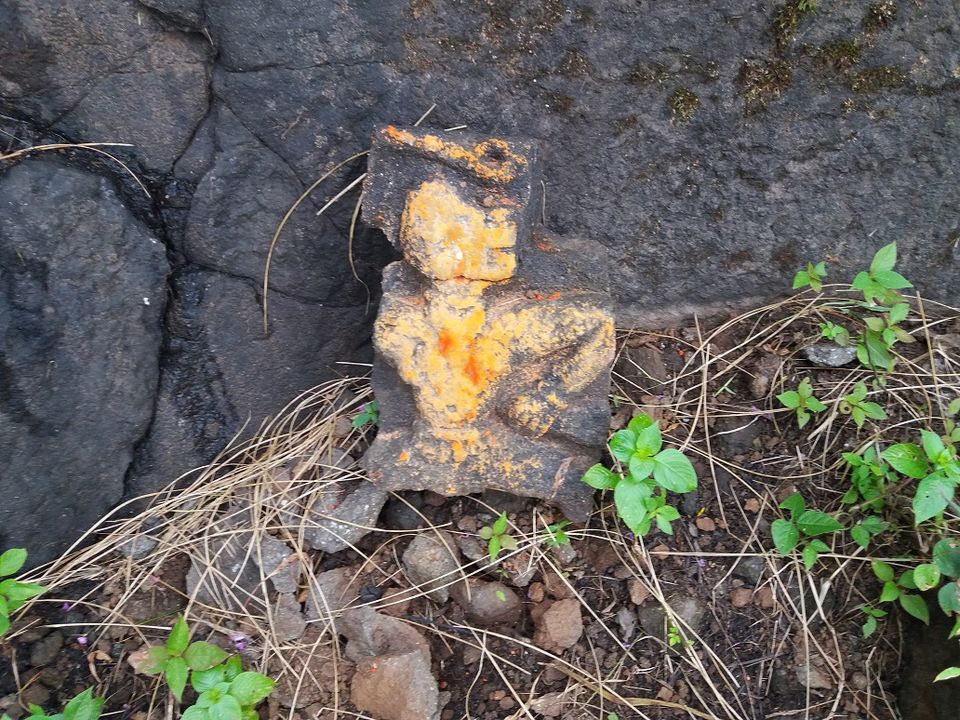 There is a fortification behind the idols.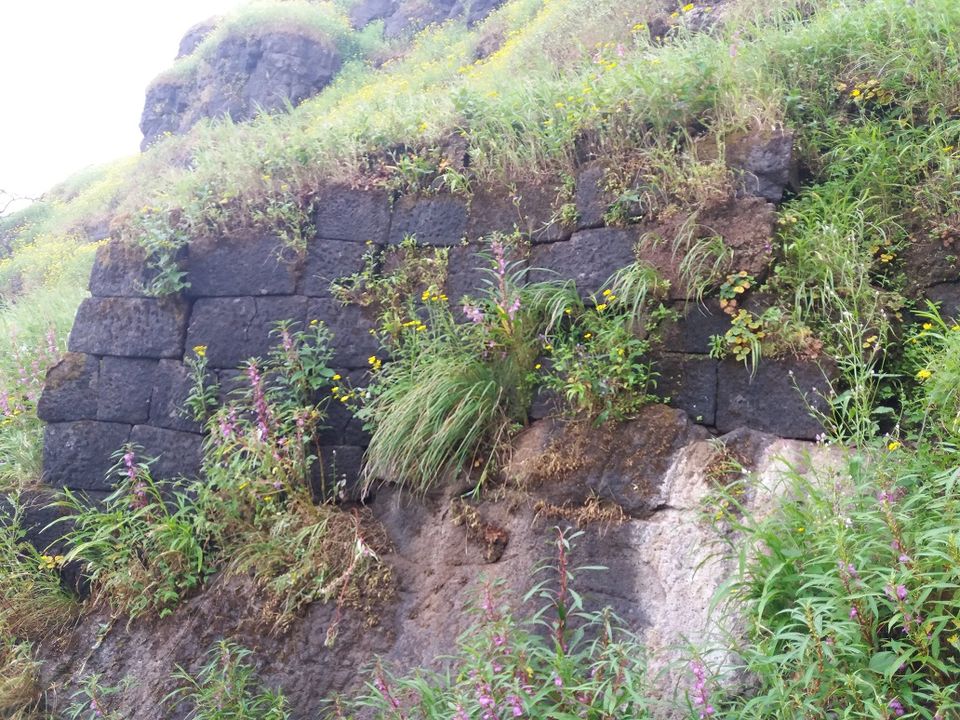 After we go up from the right side, there is a dried water tank.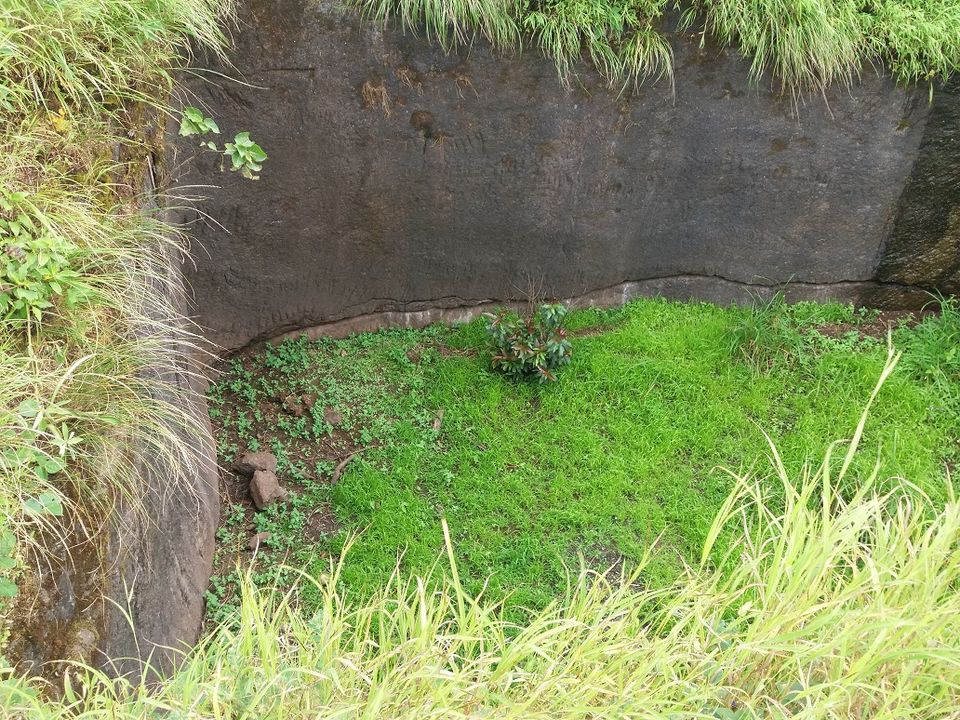 Further there is another water cistern with some water.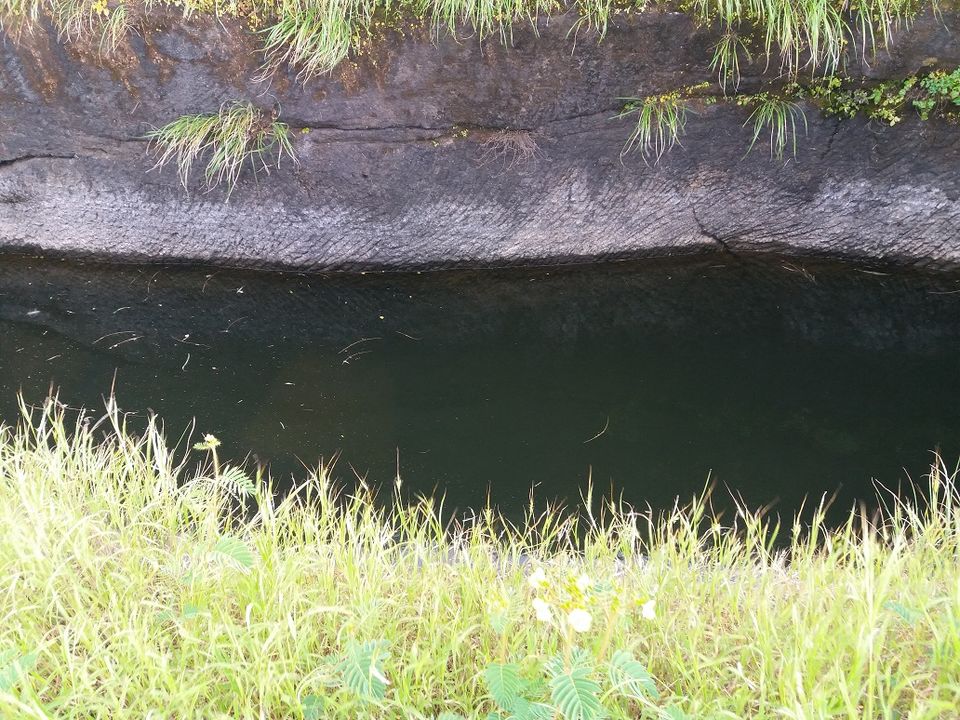 After going some distance, we can see four cisterns made by digging the rock. These are similar in design to the tanks we see at Chavand fort where there are seven tanks side by side.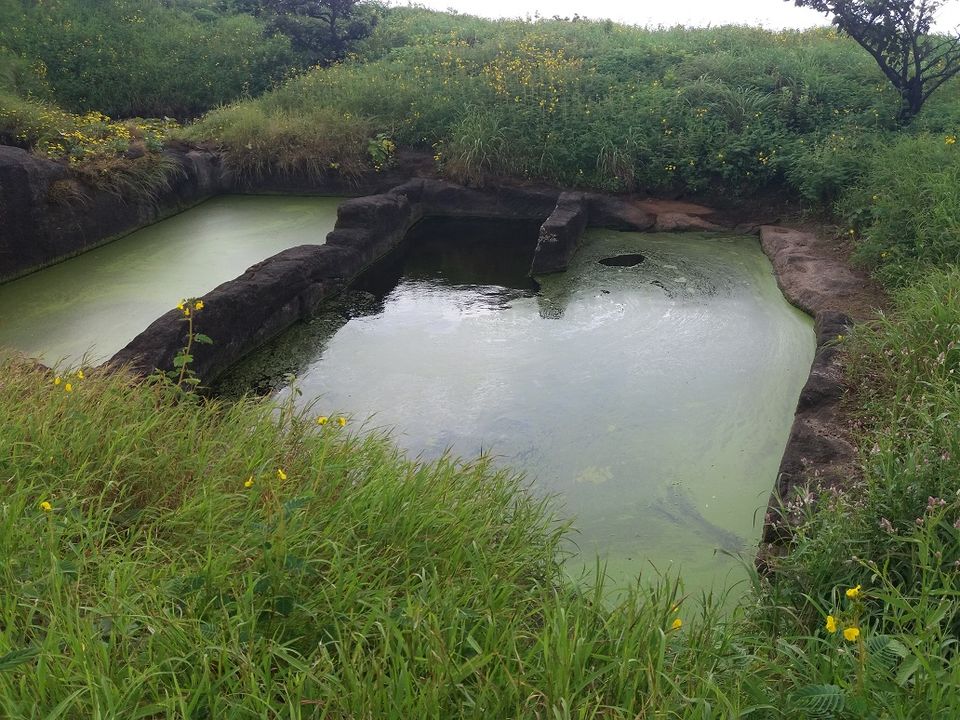 Water is covered by moss so there is no potable water there. Make sure you carry enough water.
Going to the highest point on the fort, I saw iron rod for flag hoisting. Just beside it, there is Shivaling placed in the open. Bushes and grass completely covered it. From here, I got panoramic view of the surrounding.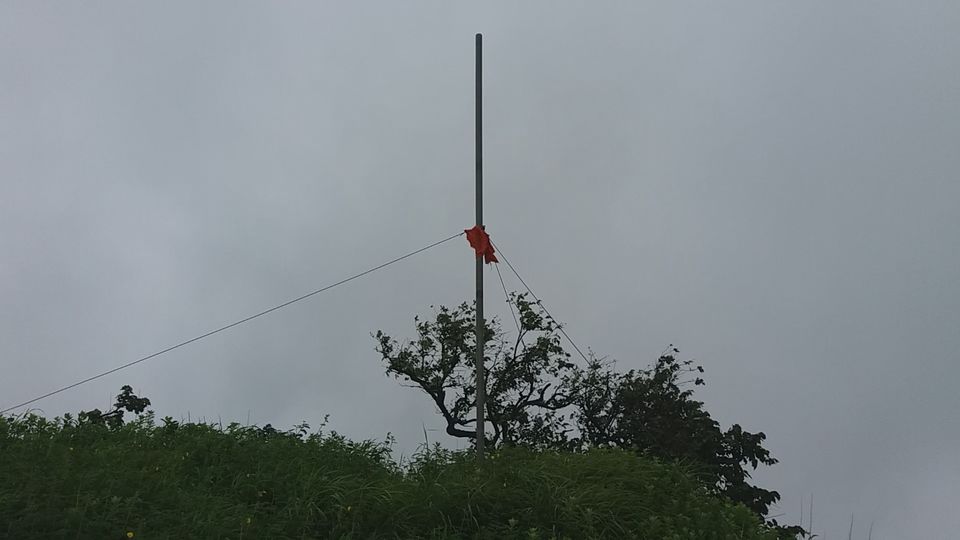 From here, I descended to the smaller hill. On the left side, I could see Junnar – Kalyan road from here which goes through Malshej ghat. After the road, I could see Karanjale village. Also on the right side, I saw Bagadwadi village and the way I followed.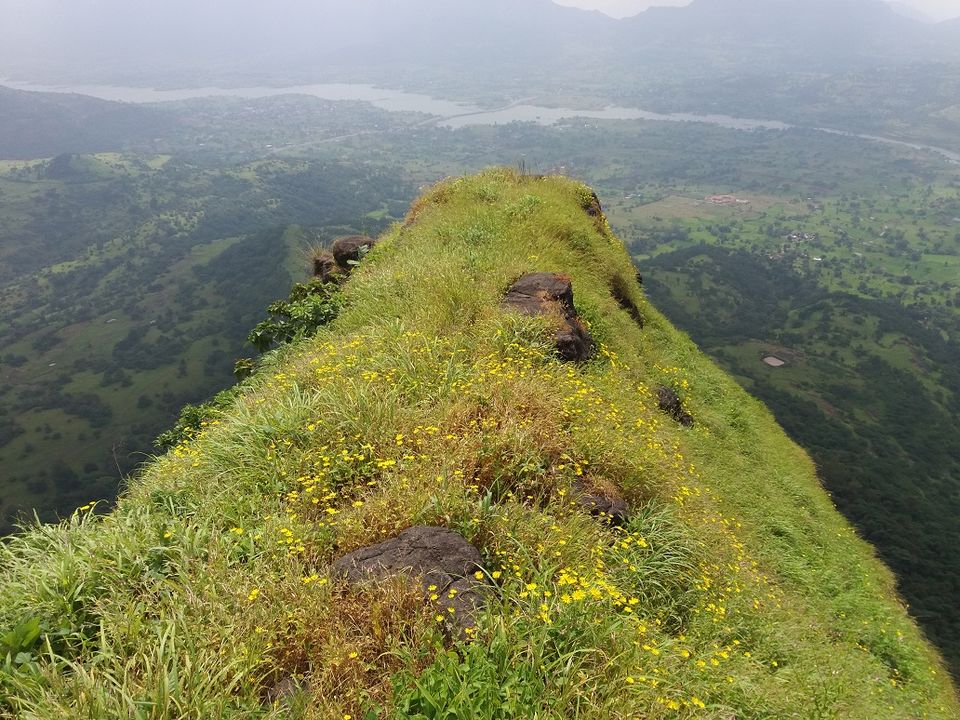 I could also see the beautiful view of Pimplagaon Joga dam. Just before that, there is Shikhrobacha Dongar (Hill of Shikhroba).
Looking closely on the right, I could identify Hadsar and Nimgiri forts.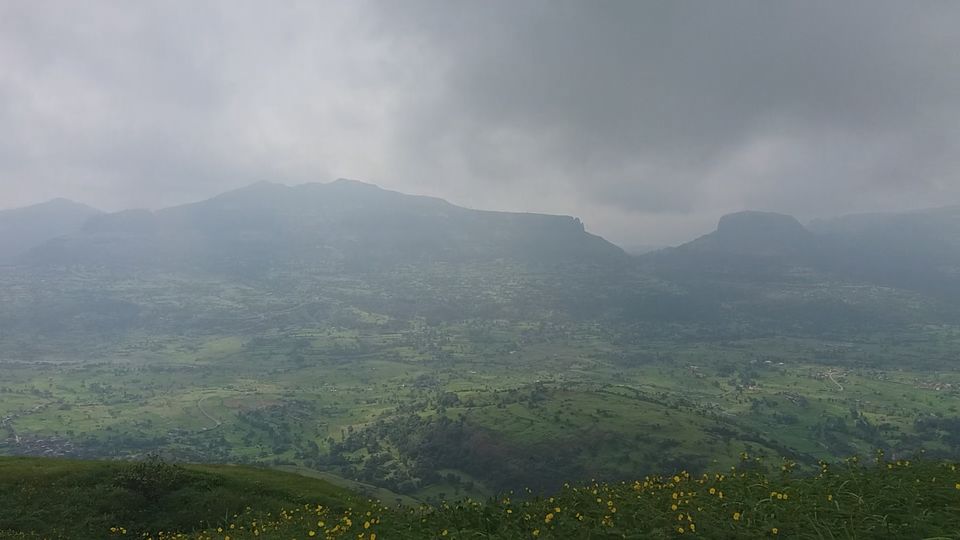 Walked back to the pole and moved ahead. There is a solar panel with a light.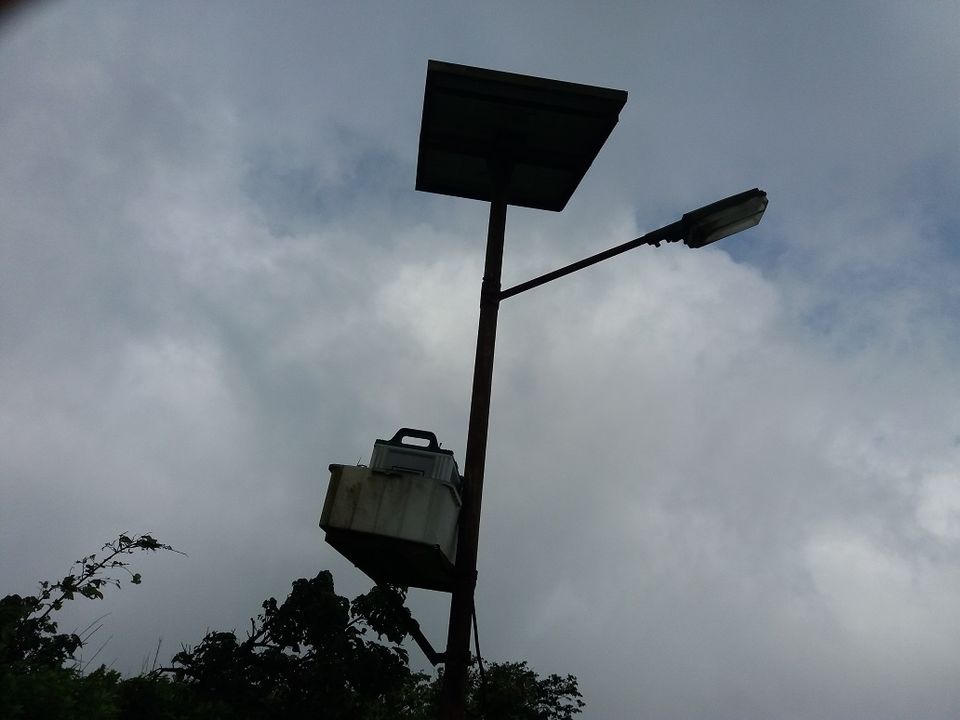 I then moved to the other side of the fort. From here, I could see nearby area.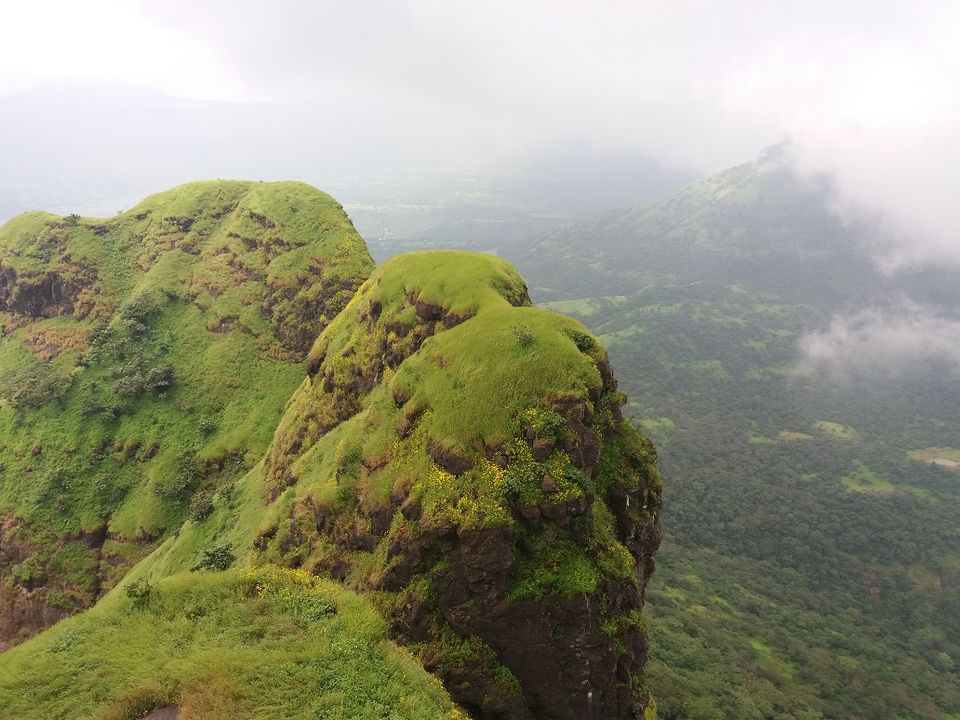 There is not much to see on the fort but the trek and spectacular views will make your trip worthwhile.
You can also watch the vlog below.
Leave only your footprints, Take back only pleasant memories.