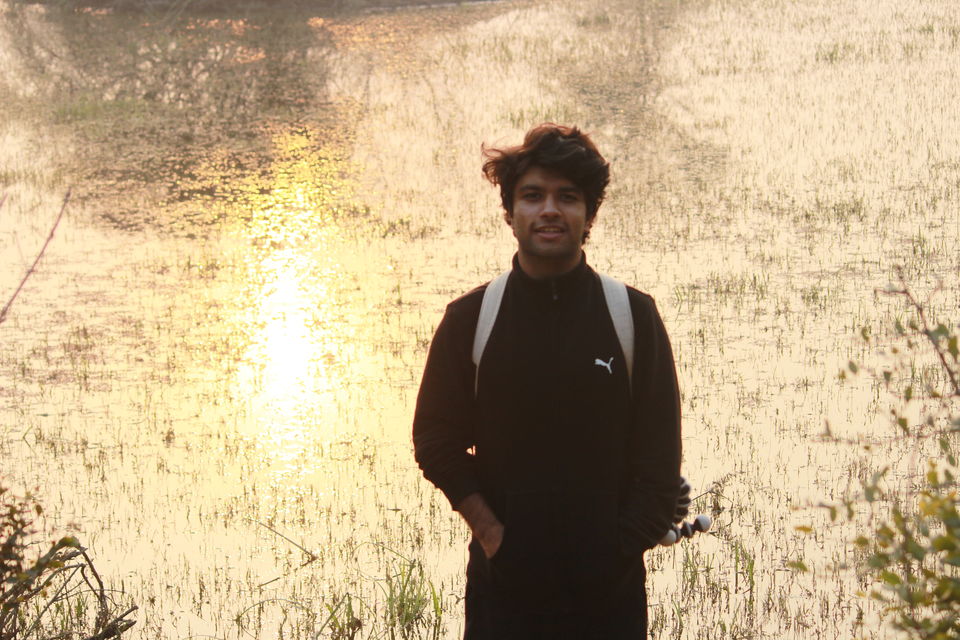 This was my first YouTube post, first Travel Vlog. This was a spontaneous weekend travel plan with my maternal uncle and his brother in law. We drove from Delhi to Bharatpur, Rajasthan (219.4 KM). We took the Yamuna Express Highway as that is the fastest route to get to Bharatpur.
The Keoladeo National Park in Bharatpur was created 250 years ago. This park was initially a hunting ground for the maharajas during the British Raj. After the independence only the rulers of the princely states were allowed to shoot until 1972.
We reached Bharatpur by 5 in the evening and went to our hotel, freshened us and ran to the sanctuary, where there were 3 options, first to walk through the whole thing, second to take a rikshaw and the guide was the rider, and third to rent a cycle and ride it exploring all of it stopping wherever and whenever, clicking photos or shooting video. So, we obviously took the third option and explored more than half of the place. The birds were beautiful and exotic, that you can not possibly see in the city area like Delhi. Ending our day with a good meal we prepared to wake up at 6 so that we had enough time before we left for Delhi.
Being lazy as I am we did not wake up at 6. We woke up at 7 and left for the park by 9 giving us 3 hours to explore the sanctuary. The sanctuary has at least 280 species of birds that make it so special. Nesting indigenous water birds and migratory water birds specifically the Siberian Crane, the Bharatpur Sanctuary also boasts with many species of Sambar, Chital, Nilgai and Boar.
We also saw a plazma lizard or Komodo dragon which was at least 3 foot long and was hiding in the colour of the sand. It was surreal to see such a big lizard. PS: It is one of the most dangerous lizards on this planet, who was posing as if it was at some photoshoot.
In short it was a very memorable getaway and a pleasant detour from the daily life.