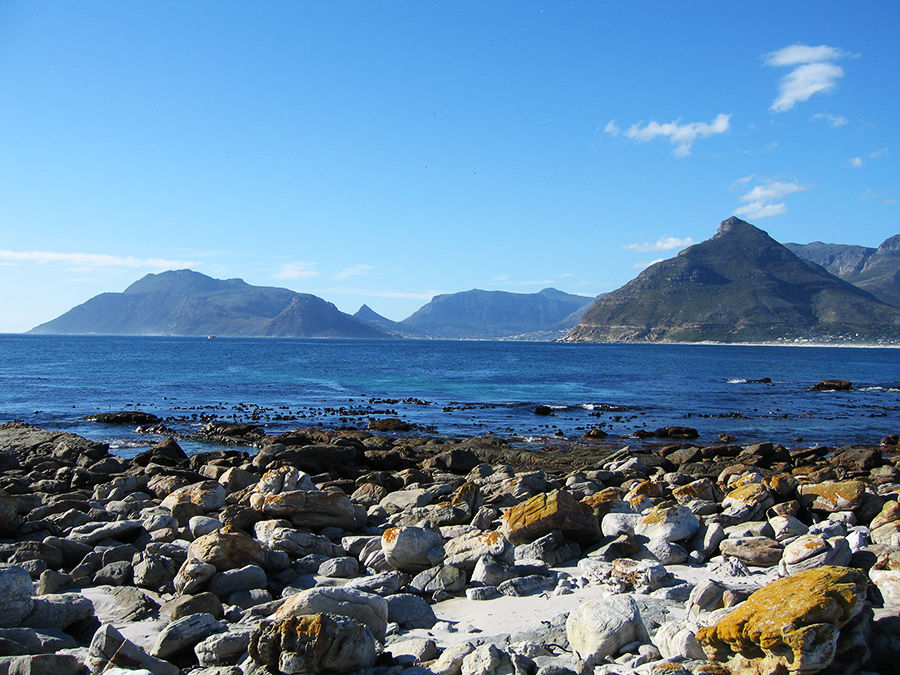 Welcome to Kommetjie! A unique and quaint fishing village surrounded by pristine white beaches; a surfer's paradise, an ideal remote getaway and the perfect setting for a self-catering holiday experience; just forty-five minutes from the centre of Cape Town.
You'll want to catch your own fish from abundant oceans here, light the barbecue at your luxury Kommetjie accommodation and crack open a cold one while you relax with family and friends.
What about those evenings when you're up for some wining and dining and don't quite feel like catering for yourself?
Kommetjie offers the perfect combination of eateries with some nestled at its heart and others a few minutes' drive outside. Here's Kommetjie Beach Retreats' top five:
The Green Room
This small, fresh and well-liked café central to most Kommetjie accommodation serves up scrumptious breakfasts, health juices, smoothies, salads and mains and the portions are generous and filling. Positioned opposite the public library, in the heart of the village, The Green Room (https://www.facebook.com/greenroomkommetjie/) is the perfect breakfast, lunch and dinner spot and opens from 10h00 to 21h00 daily. It's also a great venue for evening drinks and the locals gather here for a trendy night out after a long day's surf.
Favourites on the menu include peri-peri or BBQ chicken wing starters, vegetarian lasagne and sesame seeded Teriyaki Tuna Steak with Salad and vegetables. If you want fresh food with a difference, this is the place.
Blue Water Café
Situated at Imhoff's Gift at the entrance to Kommetjie, home of the famous camel and snake parks, Blue Water Café http://imhofffarm.co.za/restaurants/blue-water- cafe/cafe/) is a real gem and should be visited for dinner during your luxury self-catering Kommetjie holiday experience.
If you want more delicious, freshly prepared food, a peaceful alfresco atmosphere and a picturesque setting, you'll find them all at Blue Water Café. A safe enclosed garden, jungle gym and animal farm are available for families with children and ensure a pleasurable lunch or dinner occasion for all.
Serving 'to die for' New Cape style food and excellent wood-fired pizzas, using the freshest farm ingredients that are organic or free range wherever possible; each meal is freshly prepared and beautifully presented while good South African wines and breath-taking natural surroundings complement the appealing menu.
Blue Water Café is a place where couples spend quality time alone and families unite for festive dinners. You can choose to sit inside, within the charming interior of the original old Cape Dutch farmstead, or enjoy endless views of the Atlantic, Hout Bay and Noordhoek from the terrace and lawns.
Breakfast, lunch, tea and dinner are served on Tuesdays from 9.00am until 5.00pm and Wednesday to Sunday from 9.00am until late.
Fisherman's
Fisherman's (https://www.zomato.com/capetown/fishermans-kommetjie/menu) is perhaps the most renowned and quintessential eatery at the heart of Kommetjie and will probably be recommended by your self-catering Kommetjie accommodation. It's little more than a homely pub and grill but the extensive seafood menu, cheery atmosphere and cold beer should be enough to invite you in and keep you coming back for more. It's also home of the annual crayfish festival and turns into a popular live music venue on certain nights of the week. Head on down for the real taste of Kommetjie seafood.
The Lighthouse Pub and Grill
Across the road from Fisherman's is the newly renovated Lighthouse Pub and Grill (http://www.thelighthousepubandgrill.co.za/). Extremely popular with the younger crowds and featuring live music acts in the evening, this is our recommendation for dinner and a night out in Kommetjie. The burgers, pizzas and pub fare are delicious, the furnishings beachy and pristine white and the atmosphere enticing.
The Food Barn (Noordhoek)
The Food Barn (http://www.thefoodbarn.co.za/) is by far the most popular and well-renowned fine dining restaurant in the area. Designed and operated by celebrity chef Franck Dangereux, this collection features a bistro and nightly tapas bar, a bakery and a world class dinner restaurant in two separate buildings. The catch here: early bookings are essential. The food is just that good! The atmosphere is quaint and pastoral, the wines are excellent and the service is always golden.
Ask your Kommetjie accommodation to book you a tapas or fine dining evening here or pop in for delicious breakfast and coffee one morning on your holiday.