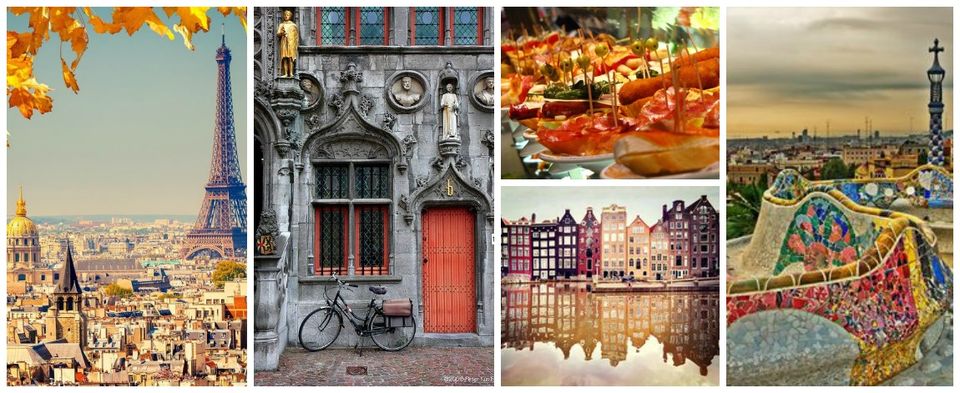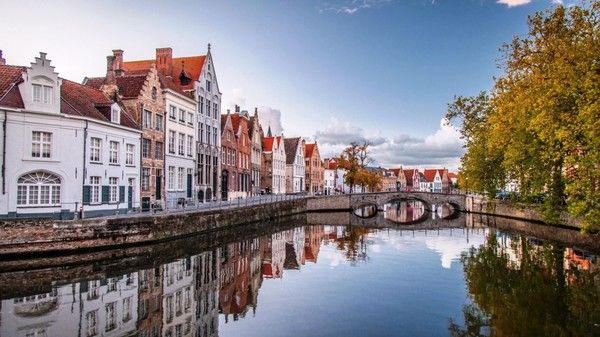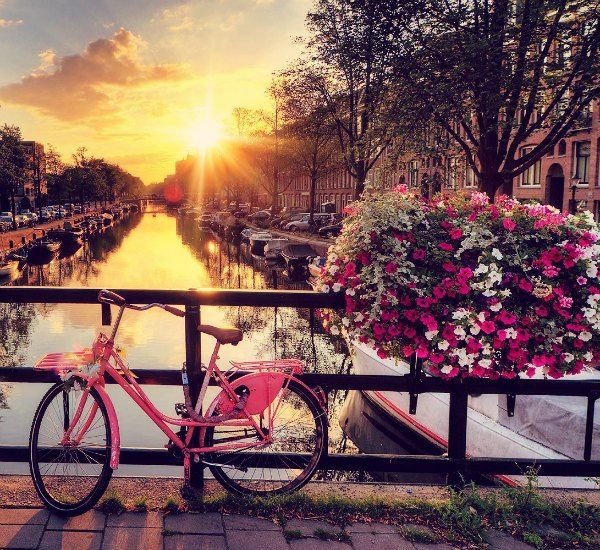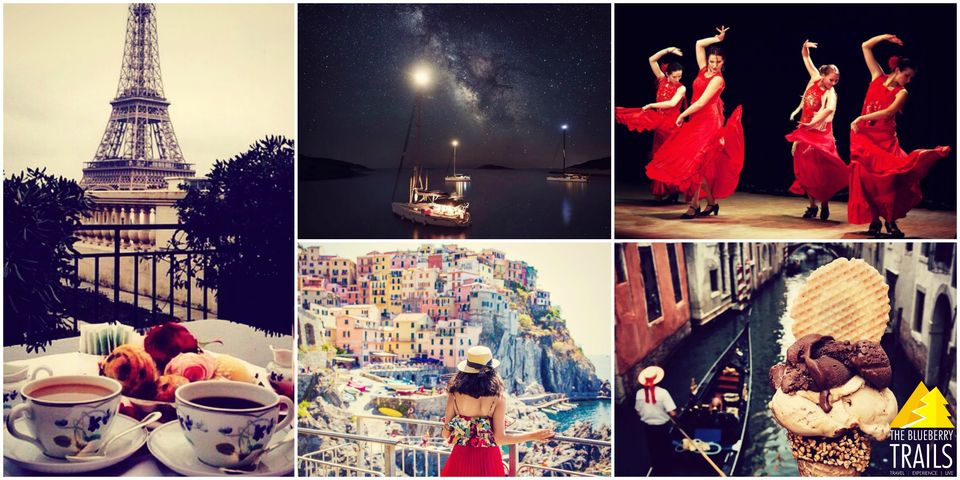 A heady tour across the iconic cities of Western Europe: Barcelona, Paris and Amsterdam. This summer, experience the electric vibe of Barcelona, the magic of Paris and the atmospheric city of Amsterdam in one amazing trip! Explore each of the cities through fun guided tours with locals, discover the best kept secrets, underground bars; in Barcelona enjoy a tour themed around Gaudi's works and tapas at a local's house; Explore the dark Catacombs of Paris and take a day trip to the idyllic village of Giverny: Monet's muse for the Water Lilies. This trip has a little something for everyone and we promise this will be a summer like no other!
Trip essence:
Art| History | Culture| Tapas| Nightlife| Local immersion| Offbeat Europe
CUSTOMIZE YOUR TRIP -
For those of you who are looking to getaway from the big city and want to do so with your friends or family, we could customize Getaways just for you! Weekenders and Longer Getaways alike. Your stays, meals, experiences and travel are aspects that we look into while designing your trip. You can choose your options from below and design an awesome adventure for yourself. Your travel plans, your way with your group of adventurers.
Highlights of the trip:
1. Fun guided city tours in Barcelona, Paris and Amsterdam with locals.
2. A live tapas dinner in a local's house in Barcelona.
3. See Gaudi's Barcelona with a guided cycle or walking tour.
4. A night at a famous absinthe bar in Paris.
5. Explore the dark side of Paris through the Catacombs and the Père Lachaise cemetery.
6. See famous works of art at the Louvre
7. Explore a Parisian neighborhood with a local to get an insight into the daily life of Parisians
8. Cruise along the Seine in the evening and watch the twinkling lights of Paris go by
9. A day spent in the beautiful city of Bruges at Belgium
10. A exciting tour of the Red Light area in Amsterdam.
11. Imagine life under Nazi rule with a visit to Anne Frank's house.
Itinerary:
Day 1: Barcelona
Touch down in Barcelona for a taste of Catalan culture. We check into our B&Band relax. The best way to aquaint yourself to the city is to start on a guided Old city tour, which will take us inside the ancient walled city where you will see the Jewish Quarter, the Roman City, the Medieval City, Santa Maria Del Mar, PlacaReial among many other beautiful places in the city.
In the evening we head out to explore Barcelona's famous nightlife and get a taste of the delicious tapas on offer across various bars in the city.
Meals: None
Day 2: Barcelona
After breakfast, we head out for a Gaudi themed cycle tour. To see Gaudi's Barcelona. Which starts in La Rambla and ends in front of the breathtaking Sagrada Familia.
For lunch, come along to La Boqueria. Described as a gastronomic temple, La Boqueria is a sprawlingfood market with an mind boggling range of fresh produce where you can hop from one stall to another, tasting the delights that Catalan culture has to offer.
Meals: Breakfast
Experiences: Guided walking tour of the Old City | Treat your taste buds at La Boqueria
Day 3: Barcelona to Costa Brava
We stray off the beaten path and heady to the little town of Begur with a spread of fantastic restaurants and boutique hotels offering a stylish Spanish beach holiday where you might least expect it. Begur is an exuberant town where you can spend the day exploring the narrow streets of Moorish and Spanish architecture topped with a crumbling medieval castle that has views along miles of coastline. The town's most stunning neoclassical mansions were built by local merchants returning from Cuba in the late 19th century, and they sit alongside fishermen's huts, the homes of wealthy families who traded with the West Indies and Americas, and houses rumoured to have hosted pirates. Enjoy fairy light lit seafood dinners in a tapas bar.
Meals: Breakfast | Dinner
Experiences:Bus ride to Begur | Tapas dinner at a local tapas bar
Day 4: Costa Brava to Barcelona to Paris (1 hour 45 minutes by flight)
Post breakfast, head out for a jaunt by a beach at Sa Riera and then take a noon bus to get back to Barcelona. From Barcelona, head to the airport to take flight out to Paris. Land in Paris by evening, to see the reason whyit is called the city of Blinding lights.
Once we settle into our stay, in the evening we head to a find an old school absinthe bar where you can choose from about a dozen different brands of absinthe, served in the traditional manner, with your straight absinthe in a glass, your special absinthe spoon and sugar cubes on the side, and a large absinthe fountain on the bar in front of you, with multiple spouts so you and your fellow travelers can simultaneously add water to the absinthe to suit your respective tastes. During the Belle Époque, Absinthe or the Green Fairy – nicknamed after its distinctive colour – was the drink of choice for so many writers and artists in Paris that five o'clock was known as the Green Hour, a happy hour when cafes filled with drinkers sitting with glasses of the verdant liquor. This is one evening you will not forget (or may not remember, depending on how much you drink)!
Meals: Catalunian breakfast spread | Paris in the evening | Absinthe bar visit
Experience: Spanish beach town visit| Paris in the night | Absinthe bar visit in the night (own cost)
Day 5: Paris
To acquaint you with the city, we take a guided tour of the main sights in Paris. From its beginnings as a medieval village to the capital of Napoleon's empire, from the beheadings of the French Revolution to the excitement of La Belle Époque (not forgetting years of Nazi occupation and the secrets of today's metropolis), this tour will show you Paris as it was meant to be seen; by walking along the banks of the Seine, and through its royal gardens and squares.
We will also make our way to the Louvre, the famous museum which showcases the Mona Lisa, apart from other famous artworks by masters such as Raphael, Vermeer, Caravaggio. You can also visit the Musée de l'Orangerie, an art gallery famous for its display of Monet's Water Lilies, among other impressionist and post impressionist works. If you don't want to spend the day at the museum and have a taste for the macabre, wander through the Parisian catacombs, amaze of tunnels and crypts underneath the city streets where Parisians placed the bones of their dead for almost 30 years. In the evening, hop onboard a boat and cruise along the Seine and watch the twinkling lights of Paris go by.
Meals: Breakfast
Experiences: Walking tour of Paris| Visit the Louvre, Musée de l'Orangerie and Catacombs (entrance to be paid personally)| Night river cruise on the Seine
Day 6: Paris
This day is at leisure. You can revisit some of the stops of your walking tour, places that took your breath away or choose to spend the day heading to the upper floors of the Eiffel tower. Alternatively an afternoon amongst the books of the Shakespeare and Co books company would be a great day for book lovers.
Take a day trip with us to the idyllic village of Giverny, an inspiration for Monet's works. Get inside the artist's head with a guided tour of Monet's house and garden. The house has been restored as it was before with its original interior colours and charm. You can see Monet's precious collection of Japanese prints hung just as they were by him. Outside is Monet's large studio where he painted the famous Water Lily series. The gardens burst with wisteria, azaleas and of course there is the famous water lily pond too.
You can also spend your leisure day exploring the streets of Paris. You can take a walk with a local who will show you their neighbourhood, telling you about the best croissants, the secret alleys and the sights that tourists often miss.
Explore the Père Lachaise cemetery where many famous artists are buried, such as Oscar Wilde, Marcel Proust and Jim Morrison to name a few.
Meals: Breakfast
Experiences: Day at leisure with options of a day trip to Giverny / Explore a neighbourhood in Paris with a local/ Père Lachaise cemetery/ Climb up the Eiffel tower (Add ons)
Day 7: Paris to Bruges (3.5 hours by train)
Say au revoir to Paris and head out to Bruges, a quaint Belgian town to get a glimpse of the typical Belgian life. A quaint town welcomes us for the day , as we settle into our B&B. The rest of the day is for discovering the town on foot. The Historical quarter, Minnewater lake, De Halve Haan brewery and the vibrant Markt and the simple commune life at the Benguinage.
Get your fill of Belgian delicacies and specialties in Beer, chocolate and fries. Forget the calorie count for a day and indulge in local food to truly understand the land you are discovering today.
Meals: Breakfast
Experiences: Local sights at Brugge | Local delicacies of fries, chocolate and beer
Day 8: Bruges to Amsterdam (3.5 hrs by train)
Hello to Amsterdam! Famous for its coffeehouses (which serve more exciting substances than coffee), the red light area and it's intricate canal network. In the evening, visit thered light district, one of the oldest districts in Amsterdam. From coffeeshops and jazz clubs to sex theatres and smartshops, find out the realities and fictions of this storied district.
Meals: Breakfast
Experiences: Red Light district self exploration | Coffee shops
Day 9: Amsterdam
We head out for a walking tour of Amsterdam. Our guided tour will take you through the history of Amsterdam, from its start as a muddy village on the River Amstel to becoming the most important trading city in Europe. Learn about the secrets of the city, from the wild history of prostitution and drug decriminalization, to the tragedy of Anne Frank's story and Nazi occupation, this is a perfect introduction to Amsterdam. Visit the Anne Frank's house where the iconic journal, Anne Frank's Diary, was written. Step back in time as you explore the house's hidden passageways and imagine how life was like under Nazi rule.
Meals: Breakfast
Experiences: Visit Anne Frank's house (optional)| Guided walking tour of Amsterdam|
Day 10: Amsterdam return
Make your way back home, with a bag full of memories
Meals: Breakfast
An exciting 10 day Eurotrip which takes you through these iconic West European cities.
Pricing:
WHAT: The Big Fat Eurotrip
WHEN: As per your travel dates (10 days/9 nights)
WHERE: Barcelona-Paris-Bruges-Amsterdam
HOW MUCH: Rates will depend on the itinerary and the time of travel. These are indicative costs.
APPROX: Rs.65,000 / USD 950 onwards + 9% government service tax (per person)
WHO: info@theblueberrytrails.com / 8080122441
Inclusions:
- Meals mentioned
- Accommodation on a twin sharing basis at basic boutique hotels or apartments
- All internal transport by train or flight (as indicated against each day)
- All tours and activities except those which are optional/add ons.
Exclusions:
- Flight charges to and from Europe
- Entrance fee at local monuments, museums which are not set out under "Inclusions".
- Meals not mentioned
- Personal expenses such as beverages, tips, room service etc.
- Any costs arising from flight delays, change in weather conditions, strikes etc. which are beyond our control
- Visa charges and processing
- Travel insurance
- What is not mentioned in "Inclusion"
Add Ons:
- The live tapas dinner at a local's house on Day 3 in Barcelona – 45 euros per head
- Louvre visit – 16 euros per head; Musée de l'Orangerie – 7.5 euros; Pompidou Centre – 13 euros; Catacombs – 10 euros ;Père Lachaise cemetery- free
- Giverny day trip on Day 6 – 81 euros per head (includes transfers from hotel and back, entrance fee and tour guide)
*Please note: Activities are flexible and depend on availability.
For further details, Check out our website - www.theblueberrytrails.com