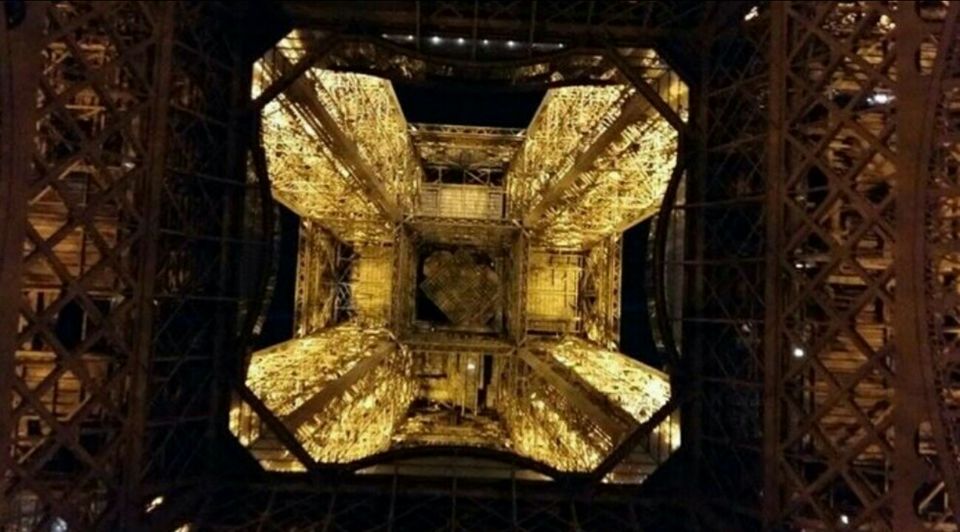 This 5 part series on "The Unconventional Honeymoon" talks about our first self-planned and self-arranged Euro Trip. In our short-but-sweet trip of about 7 days we covered Paris, Brussels, Bruges, Amsterdam and Rome. This was about 4 months after our wedding when my husband had to visit Toulouse, France for work. We happily jumped at the opportunity of converting this business trip to our Its-Never-Too-Late Honeymoon.
As it involved staying at Airbnb accommodations, walking tours around city centres, city travel by local transport like trams, buses and trains, boat tours and cycling around perfect landscapes, this was indeed an unconventional honeymoon, but definitely the perfect one for us.
This is Part 1/5 of the series. For other parts check out the following links:
Self planning a trip requires a lot of patience and dedication as you have to decide on the cities first and then come the plethora of decisions regarding where to stay, things to do in the limited time, what not to miss etc. etc. But I must admit that the planning part of the trip excites me just as much as the actual travelling part. My husband, on the other hand, is not a big fan of all the planning but loves exploring new destinations. We extensively used Tripoto, Skyscanner, GoEuro, Airbnb Ulmon City Maps 2 Go Offline Maps to shape this trip. I would not call this a budget trip, but I gaurantee that you would save a tonne of money if you self-plan, rather than booking those pricey packages.
After meticulously going through the reviews and a lot of research about how it works and whether it's safe or not, we decided to make all our accommodation bookings with Airbnb. And it was awesome. You have the freedom to decide your budget and your area of interest in the city with endless options to choose from. It definitely turns out to be a lot cheaper than city hotels and also gives you an opportunity to live with the locals and get helpful tips from them.
For getting around, we used the Ulmon City Maps 2 Go Offline Maps. This is an awesome app for anyone who doesn't have internet on their phone during a trip. This app gives you a detailed map of the city with roads, streets, places of interest, restaurants and bars, metro lines and stations, tram and bus stops, public convenience, cycle stops etc etc etc, well everything you can imagine. And these come with reviews so you can decide what's best for you. You can star places you'd wish to visit and you just need your device to provide your present location and then figure out how to go about. It works so perfectly. We used this app extensively on our trip and it never ever disappointed us in every city we were in. The app itself is free and we downloaded the city maps for each city (10 to 20 MB) beforehand over internet. There were times when we were arrived late at night or had to look for our booked place of accommodation and we were the only 2 people on the entire street. With no internet or calling we had no way of contacting our hosts. CityMaps2Go was our absolute saviour and even gave us house numbers so that we could easily reach our destination !
Paris, the city of love, was first on our list. I arrived from Delhi and my husband from Toulouse and we met at CDG. We had booked our stay near the Pere Lachaise Cemetery in the city which was very conveniently located. Out host was a French lady who barely spoke any English. Nevertheless, the entire process of making the reservation, finding the place and checking-in was absolutely hassle-free.
We reached Maggy's place at about 10 PM in the night using the train from CDG to the city centre and then the Paris Metro to Pere Lachaise.
In the morning we walked around the Pere Lachaise, which is the largest garden cemetery in the city of Paris. The best way to move around the city is the great Paris Metro underground network with wonderful connectivity. We went on a Sandeman's free walking tour as suggested by my cousin and I would recommend it to everyone who has limited time to explore and loves to walk around. The tour started at 10 am from St. Michel's Fountain. In the next 3 hours we walked around the St. Michel Bridge, Notre Dame Cathedral, Palais de Justice, Sainte Chapel, the 1st Arrondissement, Pont Neuf and the tour ended at Louvre Museum. We decided against visiting any museums, firstly because we're not artsy people and secondly because both of us are of the opinion that its far better to spend all our time out on the streets, people watching, or trying different cuisines, or doing random stuff, as compared to staring at pieces of art on museum walls. Walking around the Seine river and the beautiful bridges was a great experience. Our friendly guide told us about the history of Paris and also gave us tips on where else we could go to in the remaining time. Our guide and also friends who had visited Paris earlier had warned us to be extra cautious towards pick pockets in the touristy places and while travelling in the metro. So we were extra cautious, always.
At the end of the tour we had lunch near the Louvre at Place du Carousel and then walked past the well manicured Tuileries Garden to have some mind-blowing macaroons at Angelina.
Then we visited the Sacre Couer Basilica also known as Basilica of The Sacred Heart of Paris which gives perfect views of the city. The market near the Basilica is good for souvenir shopping and also has many roadside food corners. We had a yummy banana caramel crepe at one of the joints and it was heavenly. We also walked around Le Moulin Rouge and the Montmarte neighbourhood.
We came back to Notre Dame and went inside this beautiful cathedral and learnt about its beautiful architecture. Then we attended a free Paris Police bike show nearby where the policemen whizzed around in synchronized patterns on their BMW bikes.
Our next stop was the majestic Arch de Triomphe from where we walked to the most well known icon of Paris : The Eiffel Tower. Both me and my husband were not interested in climbing up to the top as it involved an hour long queue which we thought of utilizing elsewhere. Instead we took a 8 pm Seine River cruise which starts at the foot of the Eiffel Tower every hour.
At the end of every hour the Eiffel Tower beautifully shimmers in sparkling lights and scores of tourists assemble to capture this marvellous sight. I strongly recommend taking the river cruise after sun down when all monuments are lit and shine in the Paris night sky. We went upto the islands in the Seine and then returned back to the Eiffel Tower at 9 pm when the lights started sparkling. We then walked below and around this iconic structure and the Champ de Mars gardens. We returned home around 11 pm after a very hectic yet fruitful day.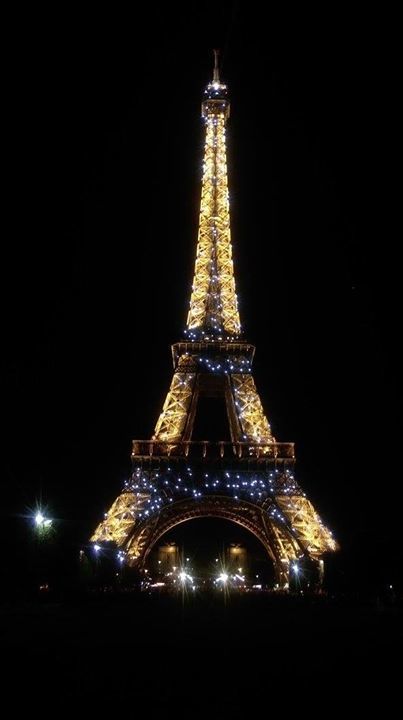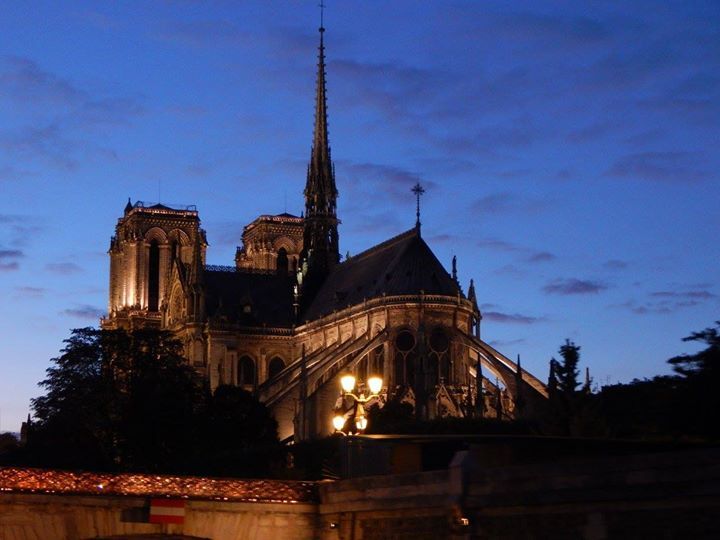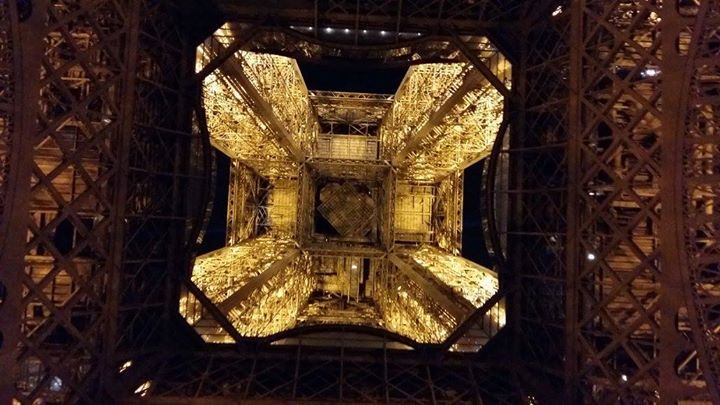 The next day we were leaving for Brussels in the evening so had half a day to check out some more places. We took a day pass, hopped on the Paris Metro and headed to the Luxembourg gardens. We bought a baguette and had a relaxing sun-soaking time in the garden. 2 days in Paris made me realize how much people here just love to sit around and do nothing. While coming back we visited the St. Sulpice Church and walked around lovely non-touristy neighbourhoods of Paris.
After having Espresso shots and Cheese Cake at a tiny street bakery we bid farewell to this wonderful part of the city and headed to Pont de Archeveche which is famously known as the Love Lock Bridge. The number of couples who come to Paris, for expressing their undying love by putting a lock on the bridge and throwing the key in River Seine, is so overwhelming that the city officials have had to remove scores of locks and sections of the original Love Lock Bridge Pont des Arts on numerous occasions as its railings had collapsed with the burden of love. Getting inspired from a spray painting over the locks at the bridge that said "LOVE IS NOT LOCKED" we decided not to contribute to the burden of the bridge and just enjoyed a stroll there.
Thus we bid farewell to the city of love. The city is so alive yet so relaxed, with half the people running around as tourists and the other half soaking the sun at roadside cafes and numerous city gardens. Thanks for the love : J'Adore Paris !
Our must-not-miss list for Paris :
1) The sparkling Eiffel Tower at Night
2) The Seine River Cruise
3) The view from Scare Couer Basilica
4) The love in the air at Love Lock Bridge
5) The food : Crepe, Espresso, Macaroon, Breads
6) Walks in non-touristy neighbourhoods